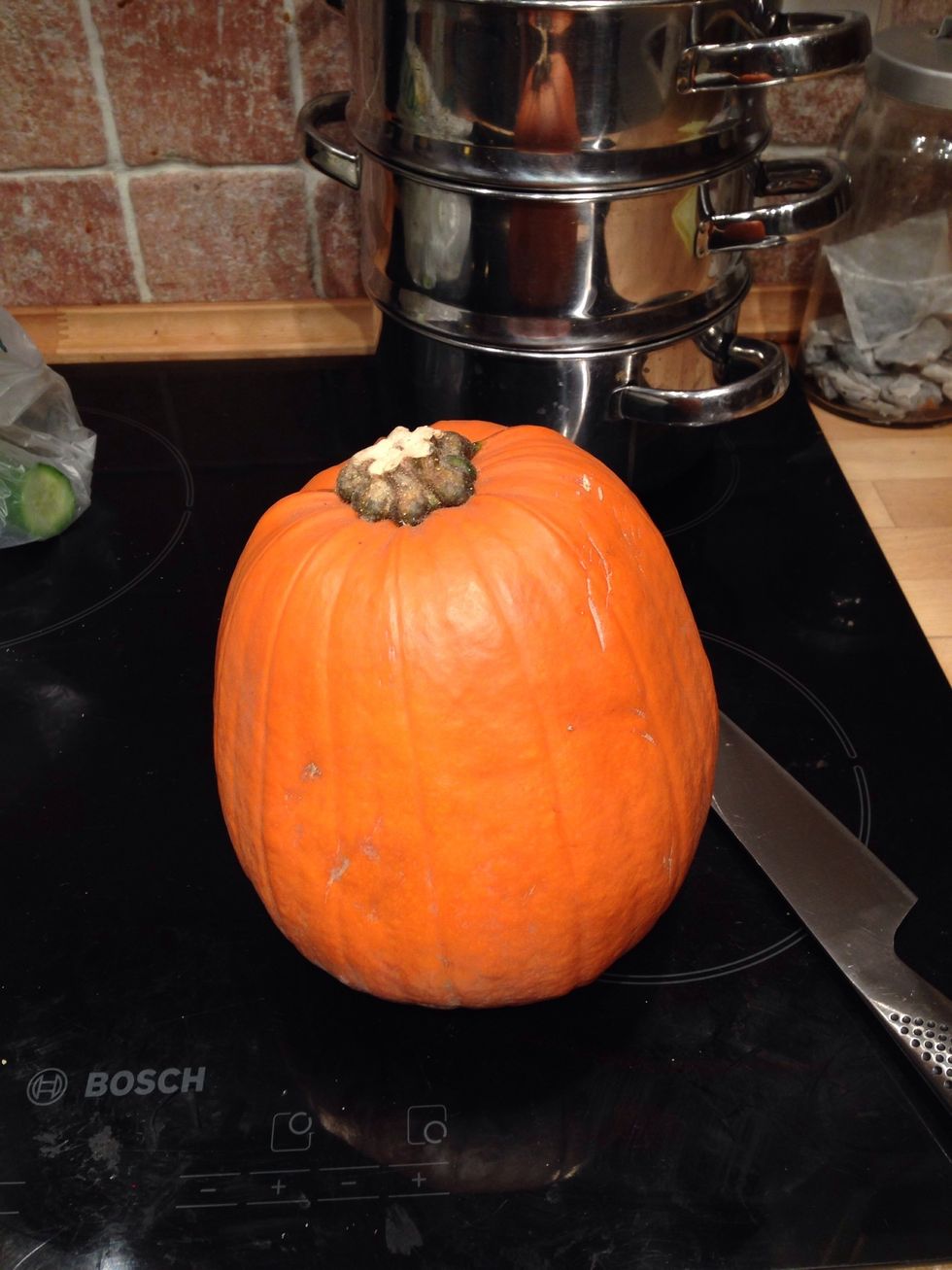 Buy a pumpkin... Got this for £1 from Lidl!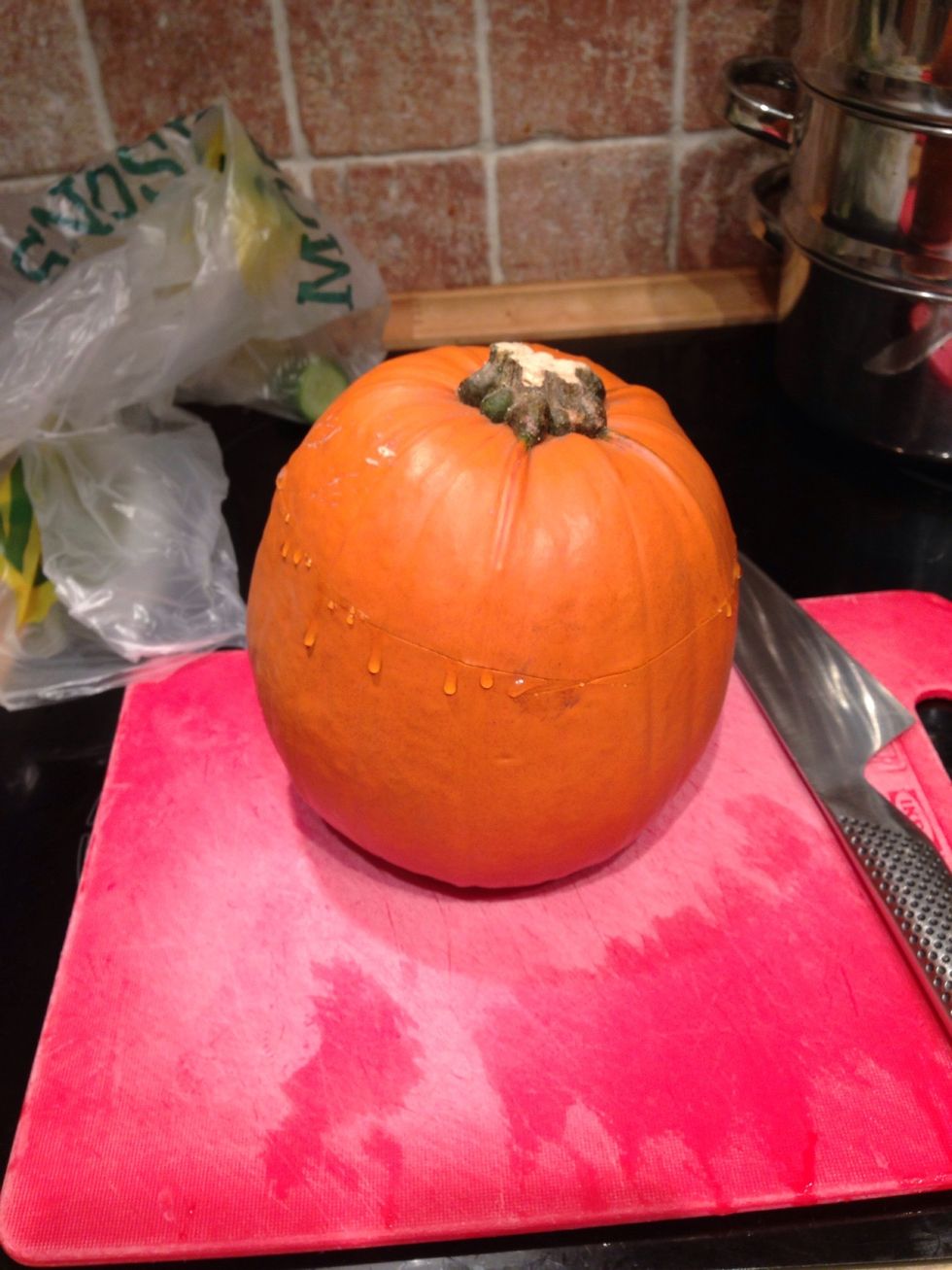 Put on a chopping board. Get a sharp knife.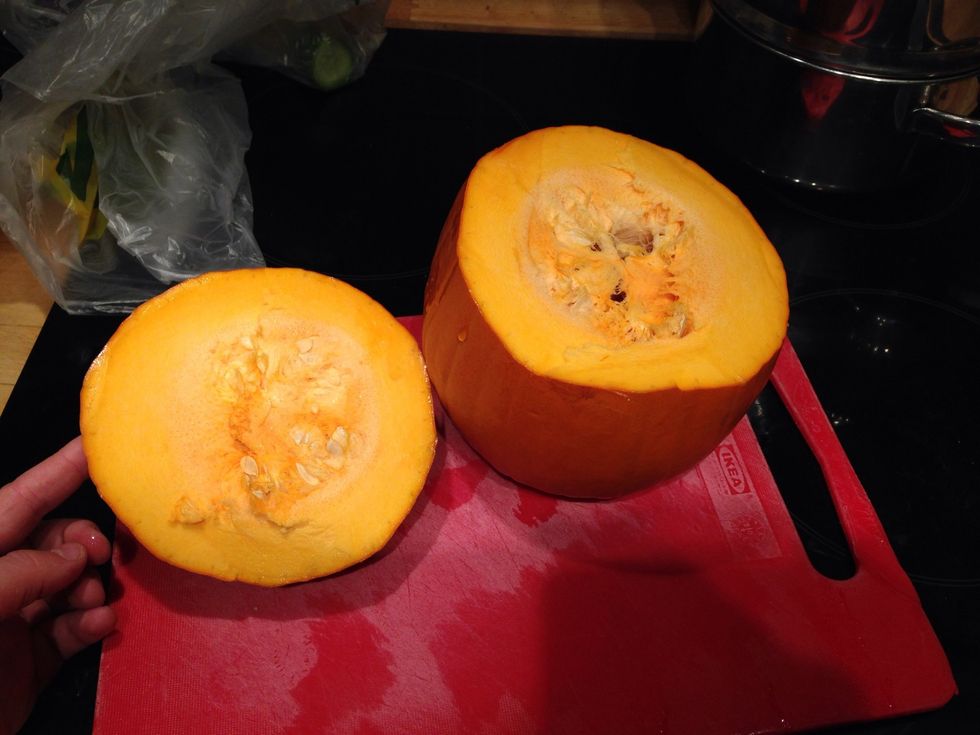 Slice the top off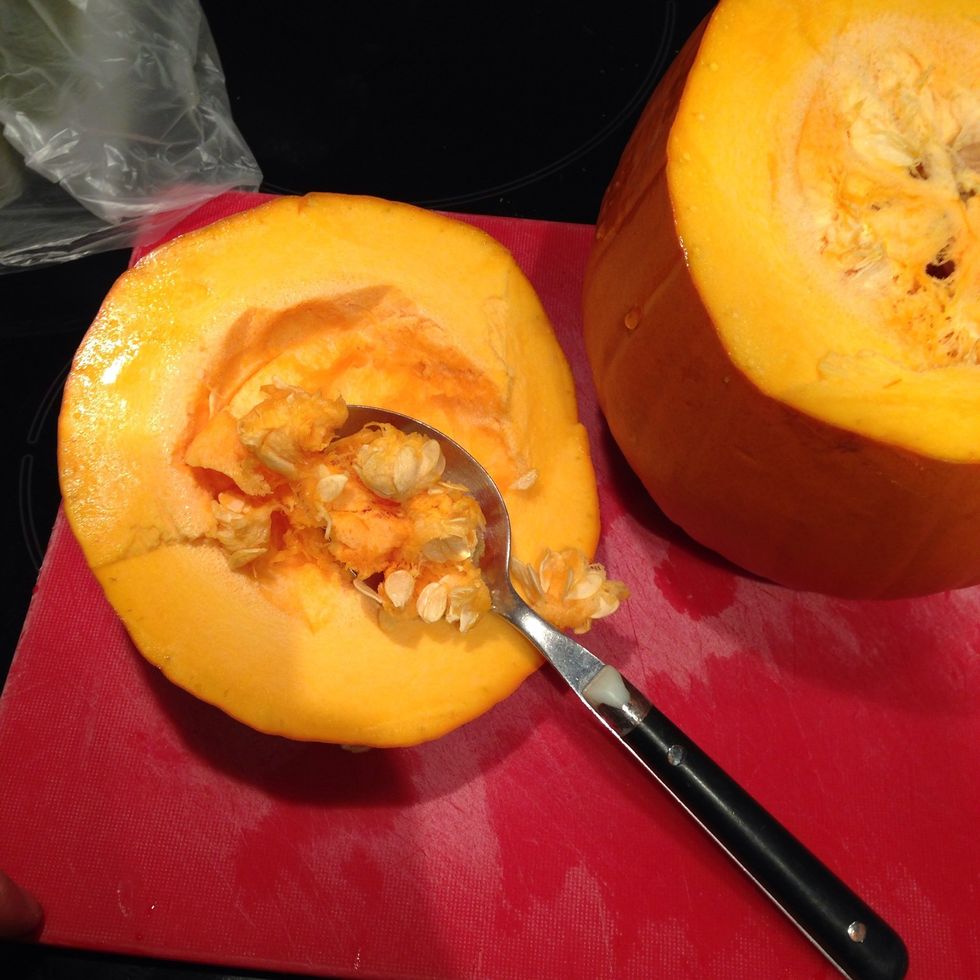 Scoop out the inside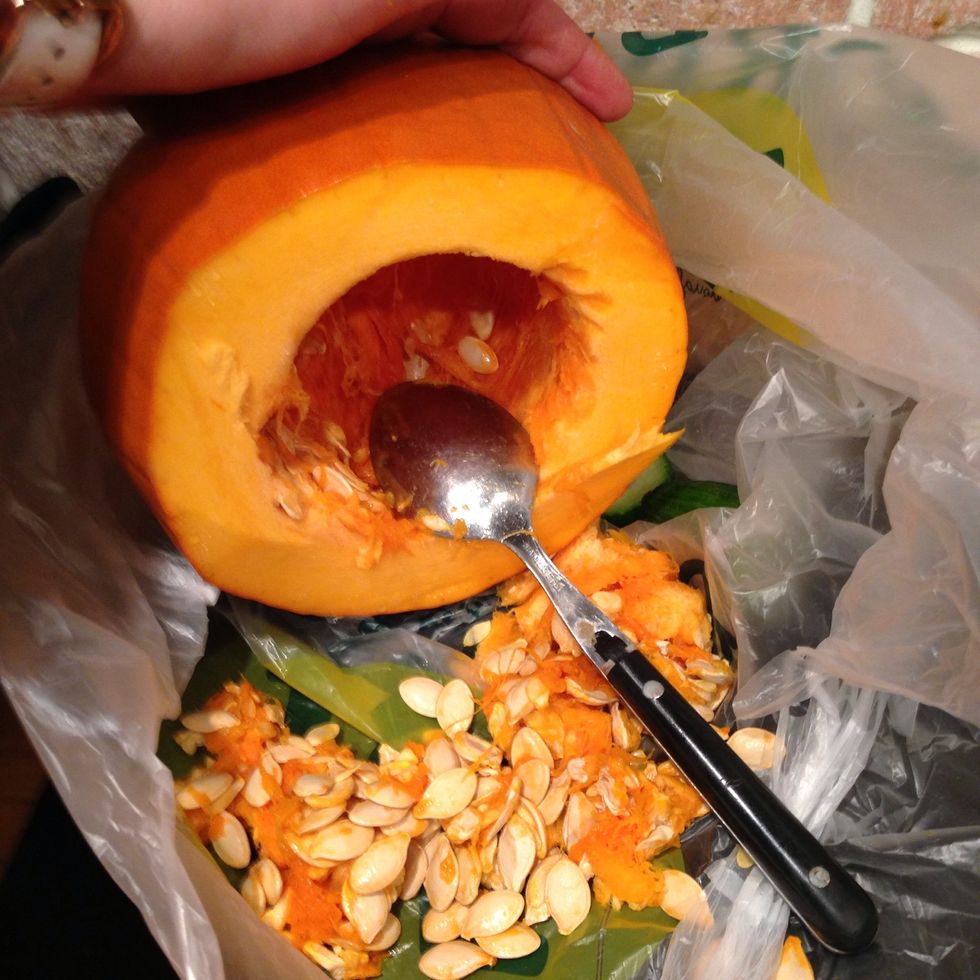 Scoop it into a plastic bag to minimise mess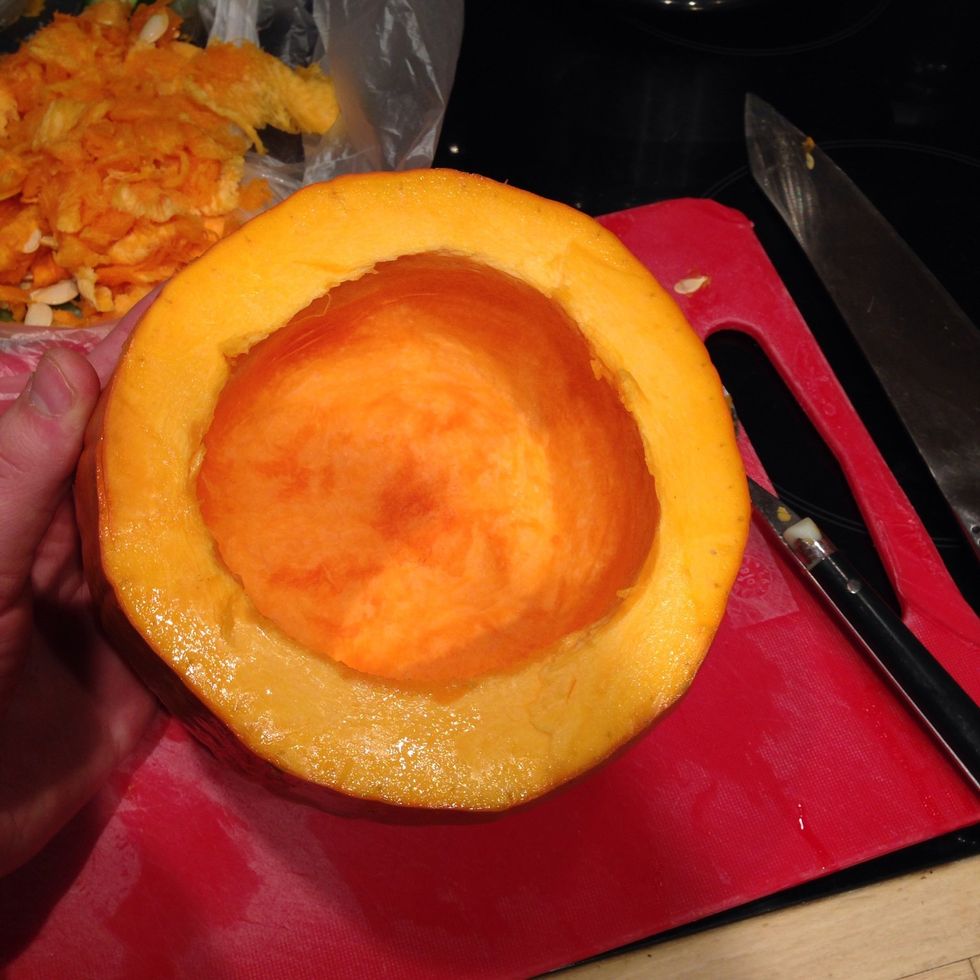 Nice and clean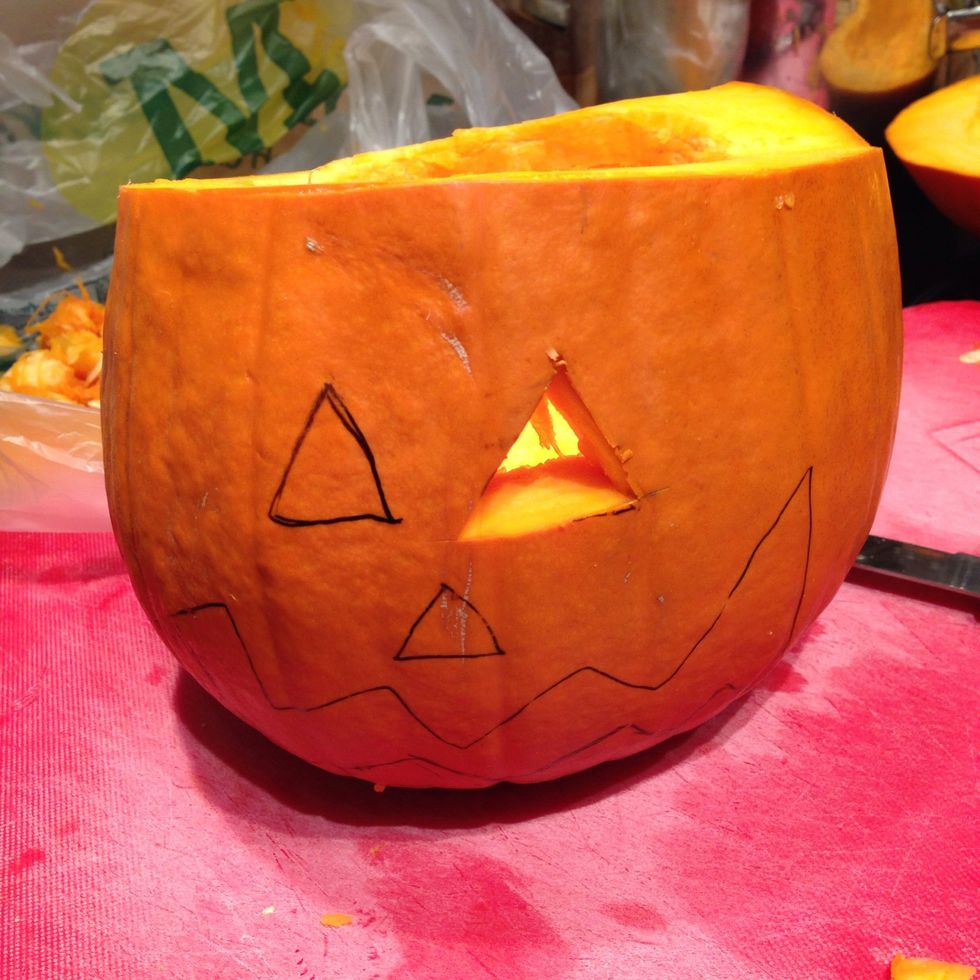 Draw on a face design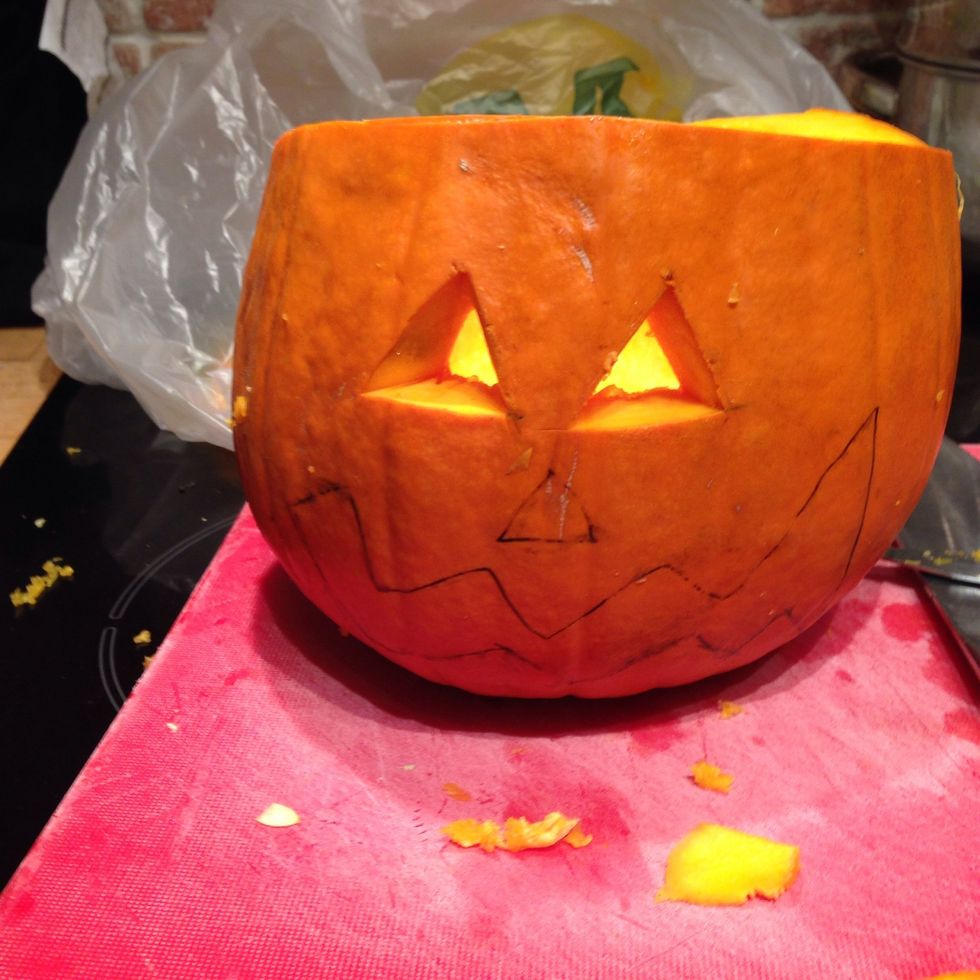 Get a sharp knife and cut it through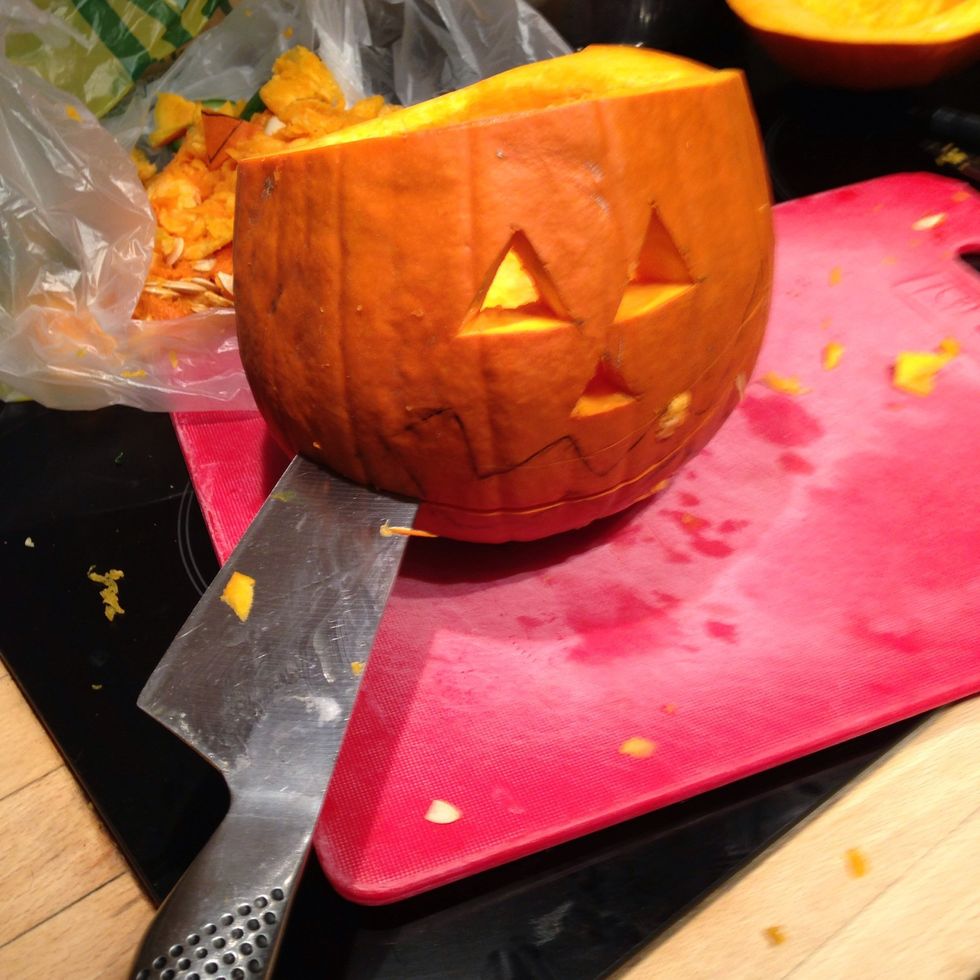 Decided against the difficult smile!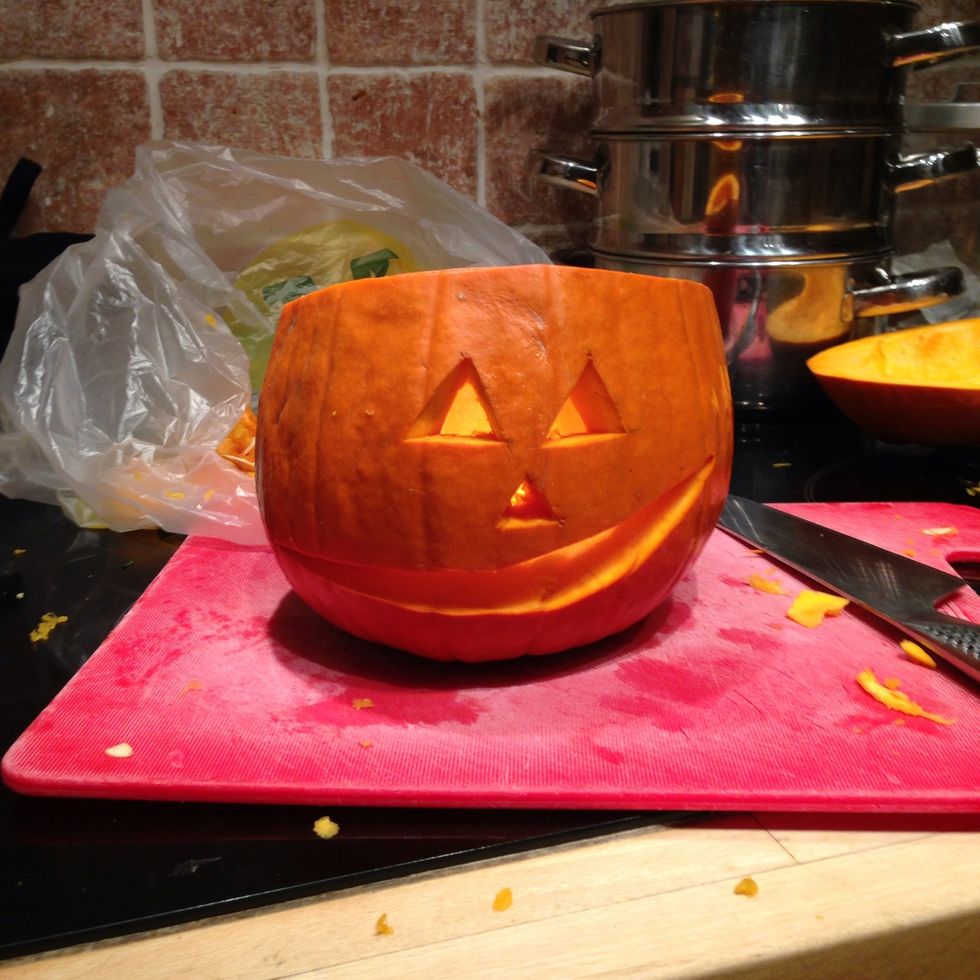 Squinty mouth!! Gives it character haha!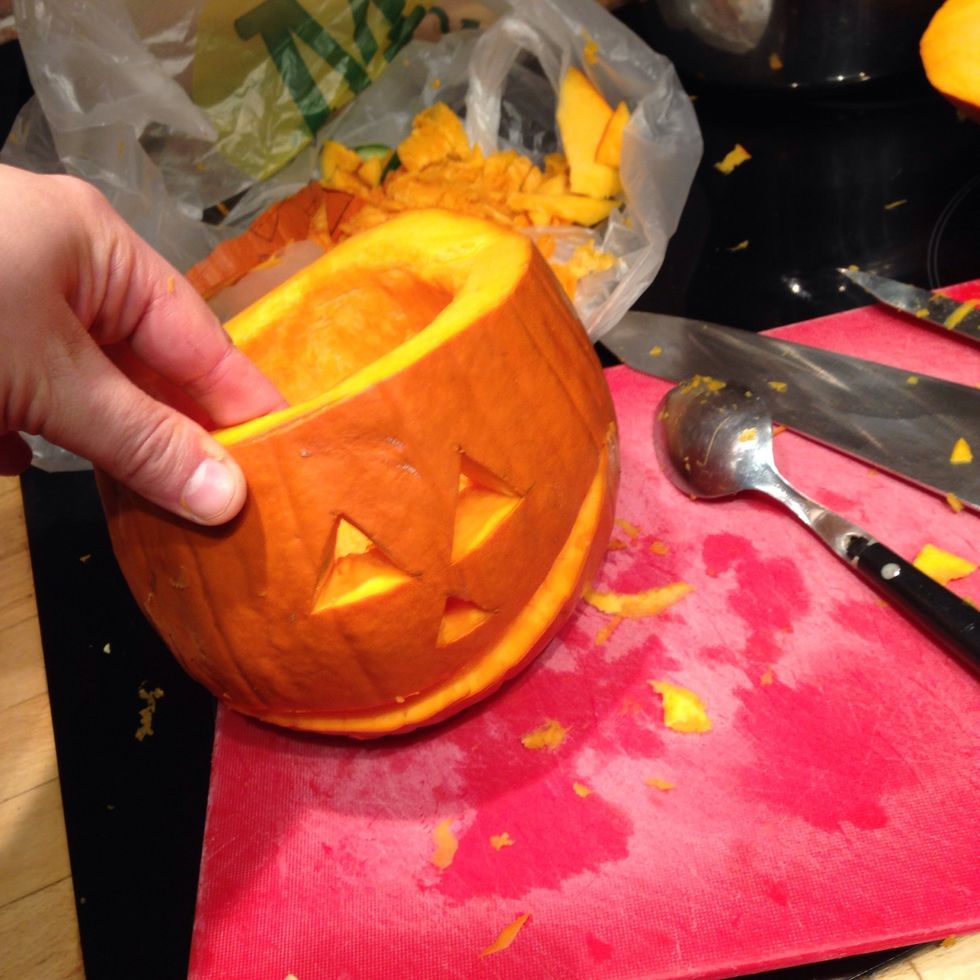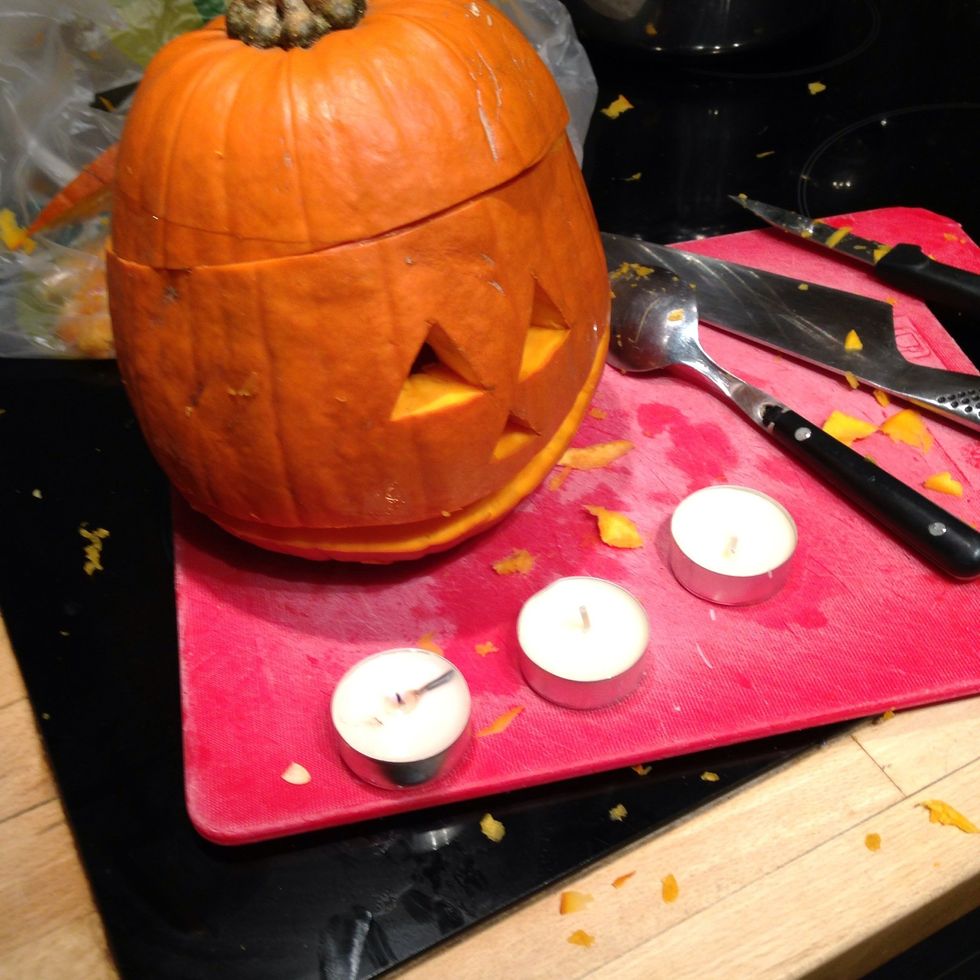 Get Sind candles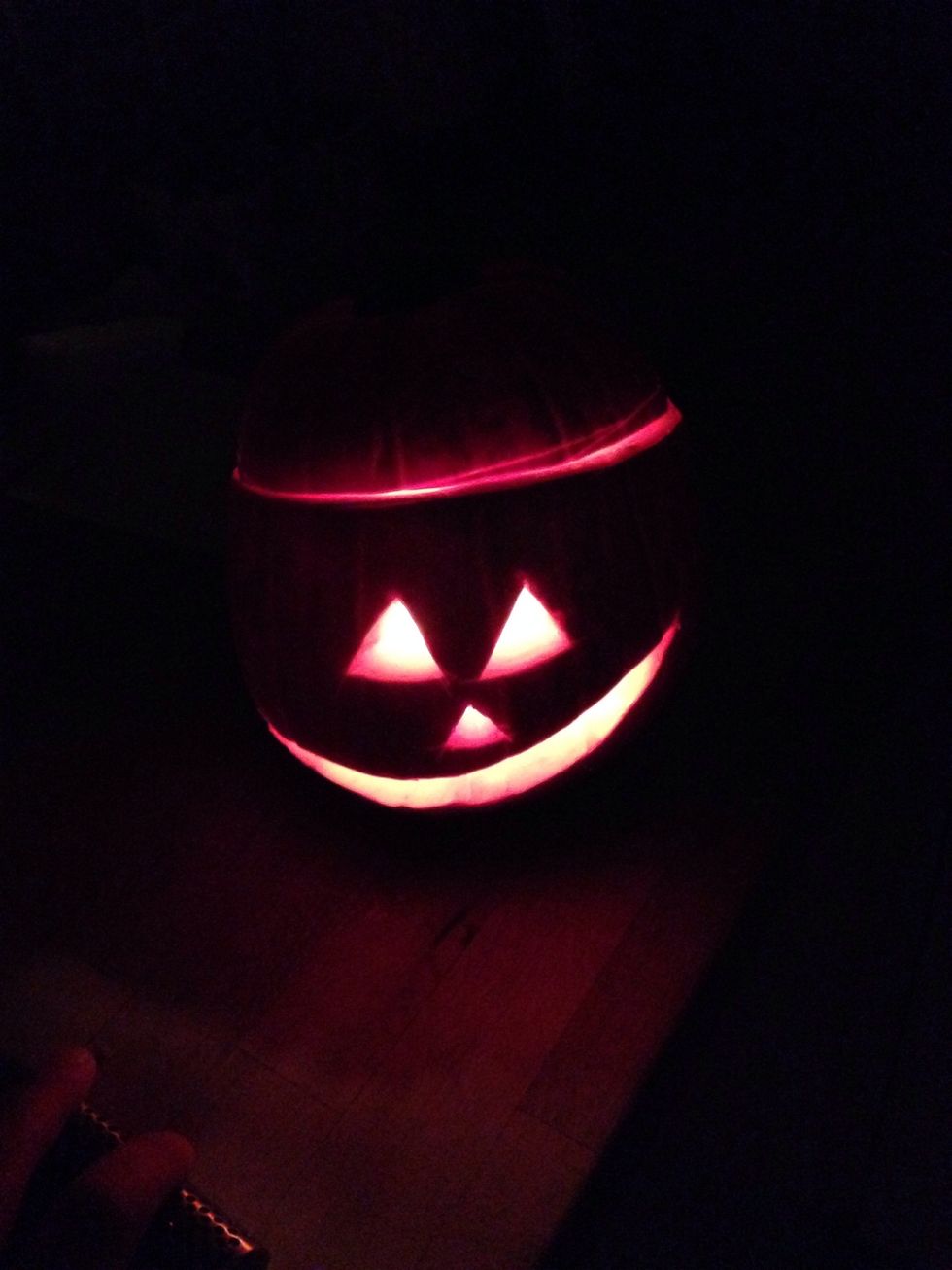 Da dah!!!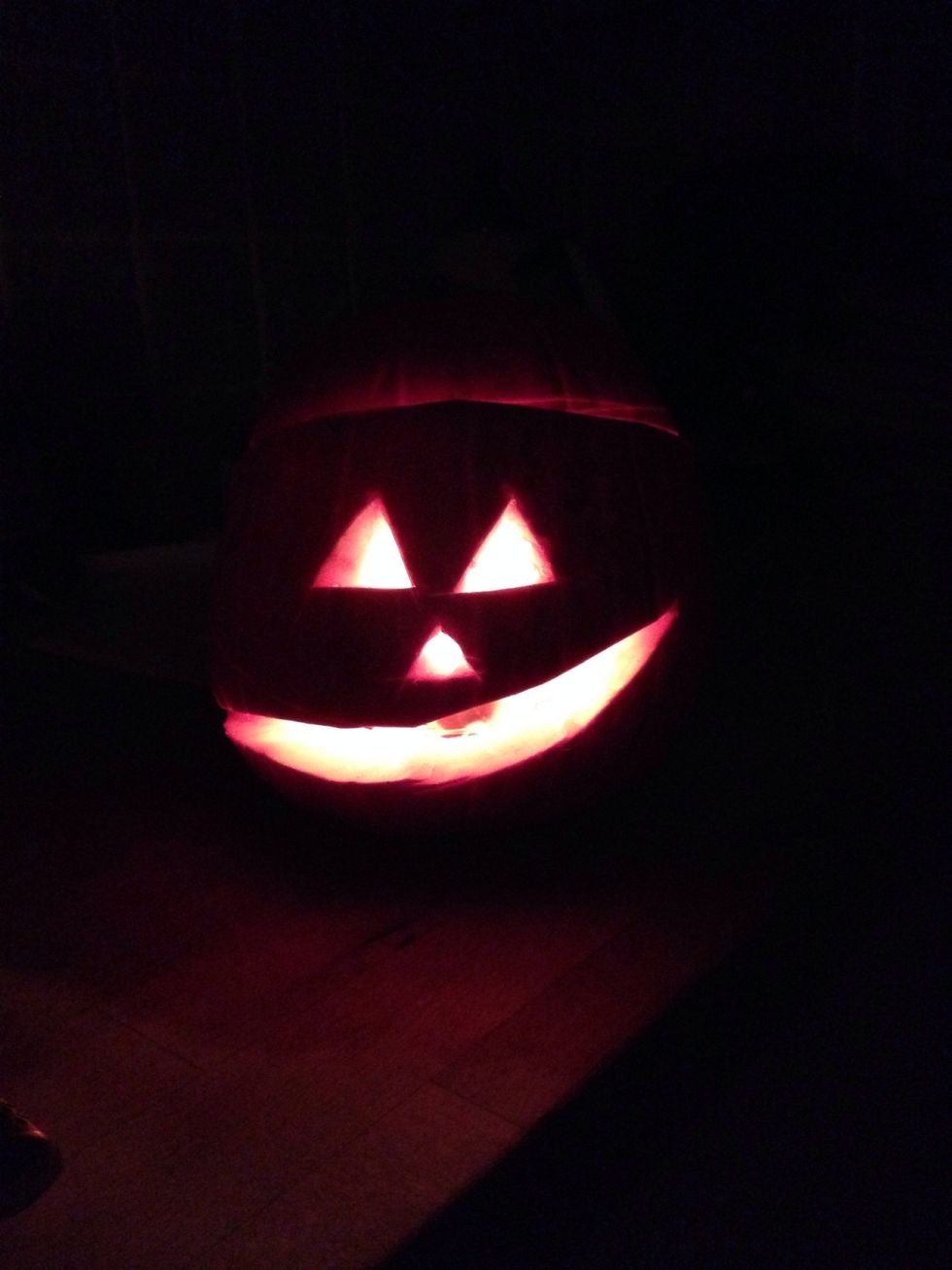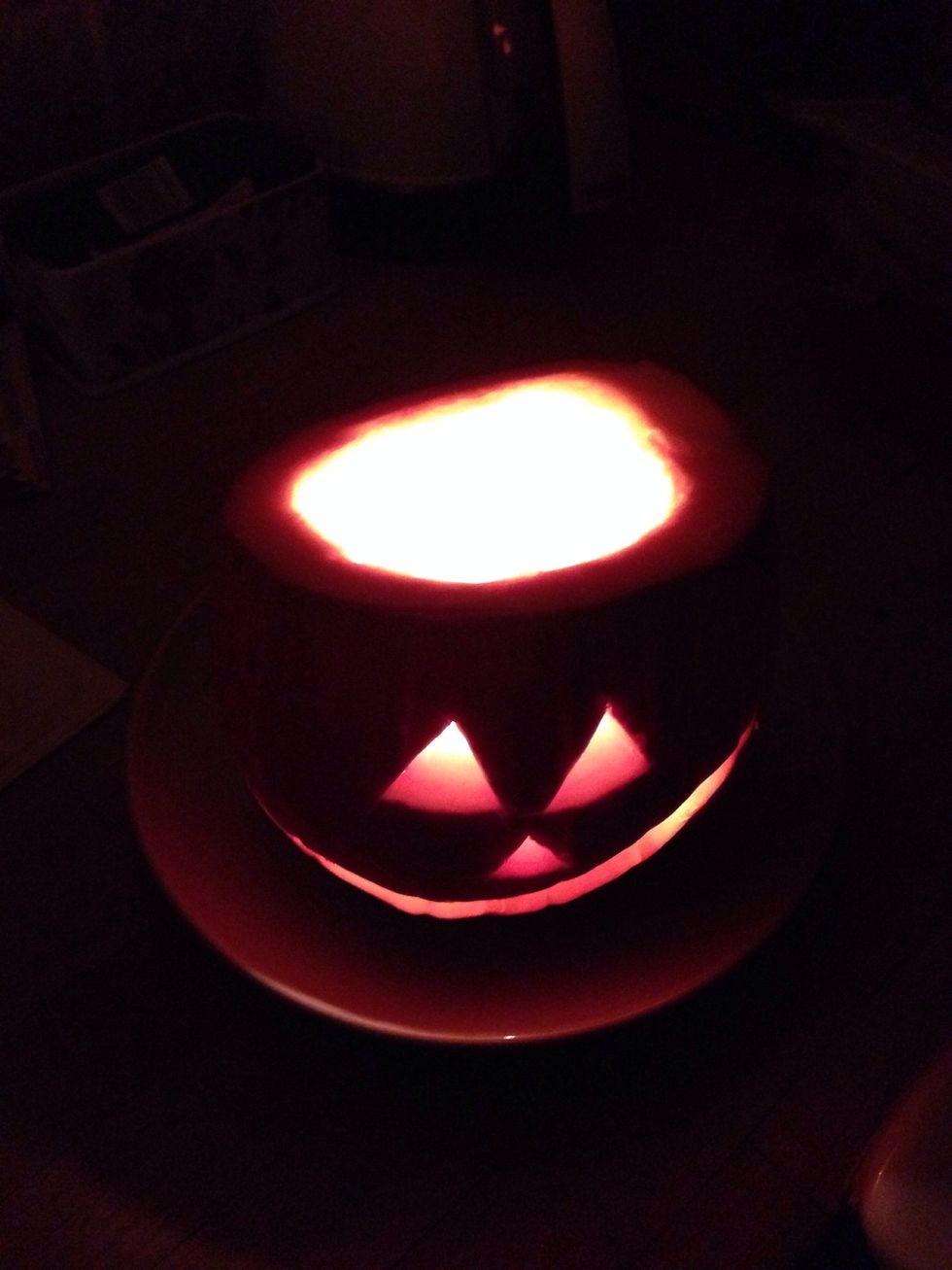 Spooky!!!!
Pumpkin
Knive
Tea light candles
Spoon