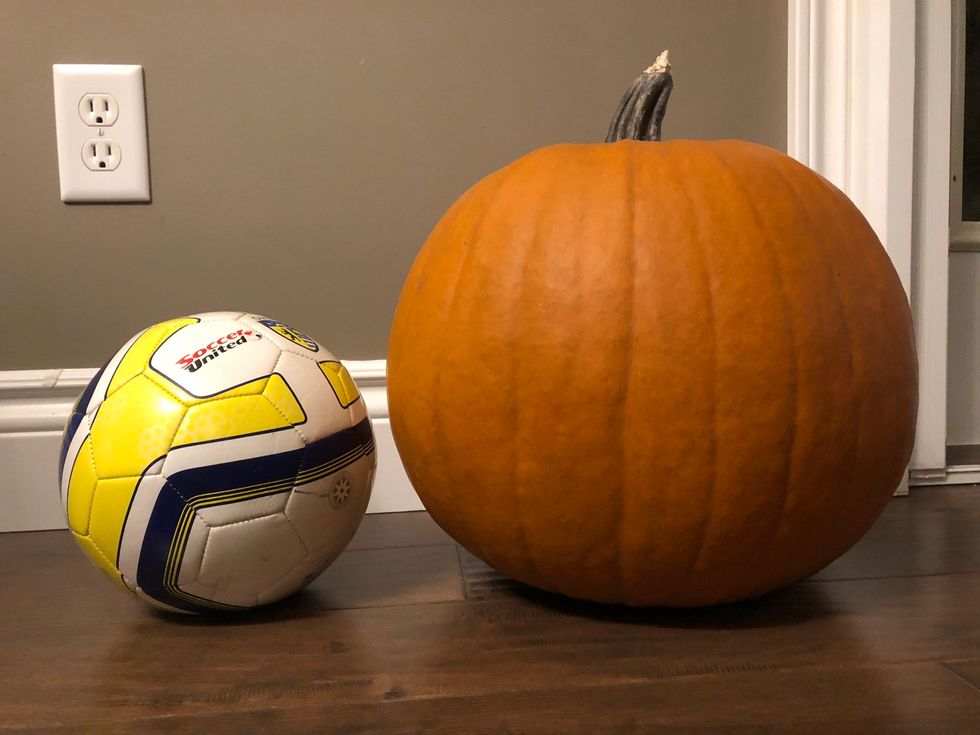 To begin, it is necessary to choose the perfect pumpkin. It can come from a local pumpkin patch, or supermarket, but it should be about the size of a soccer ball. Please note, a gourd will not work.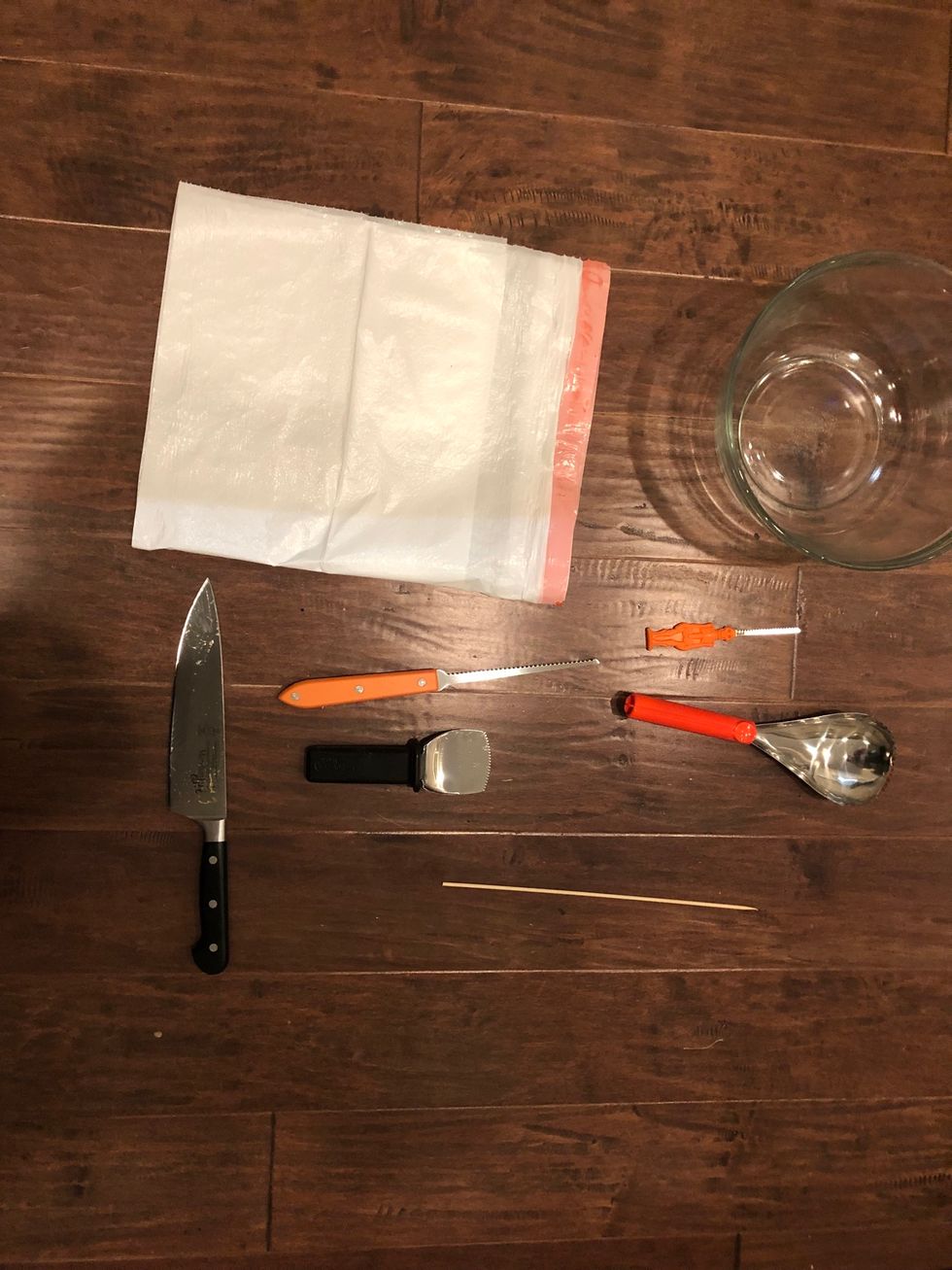 Following choosing the pumpkin, gather the necessary supplies. Including; a sharp knife, newspapers, a skewer, a big bowl, small carving tool, a garbage bag and finally a scoop with serrated edges.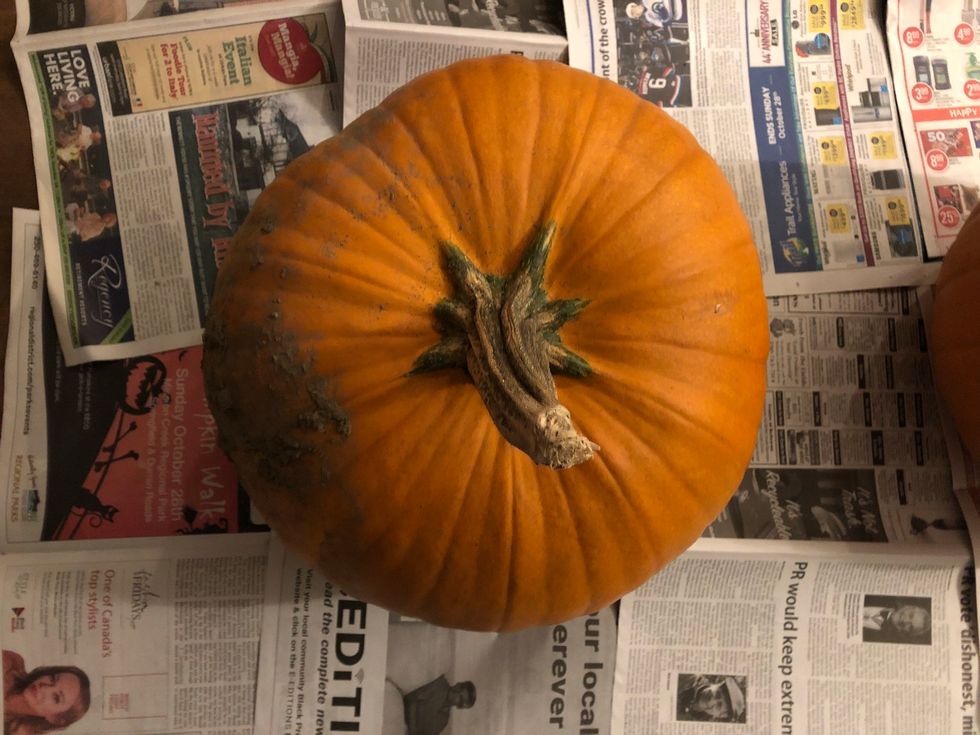 Once you have collected all of the supplies, lay down the newspapers on a flat surface here the pumpkin is going to be carved. Then place the pumpkin in the center of the newspapers.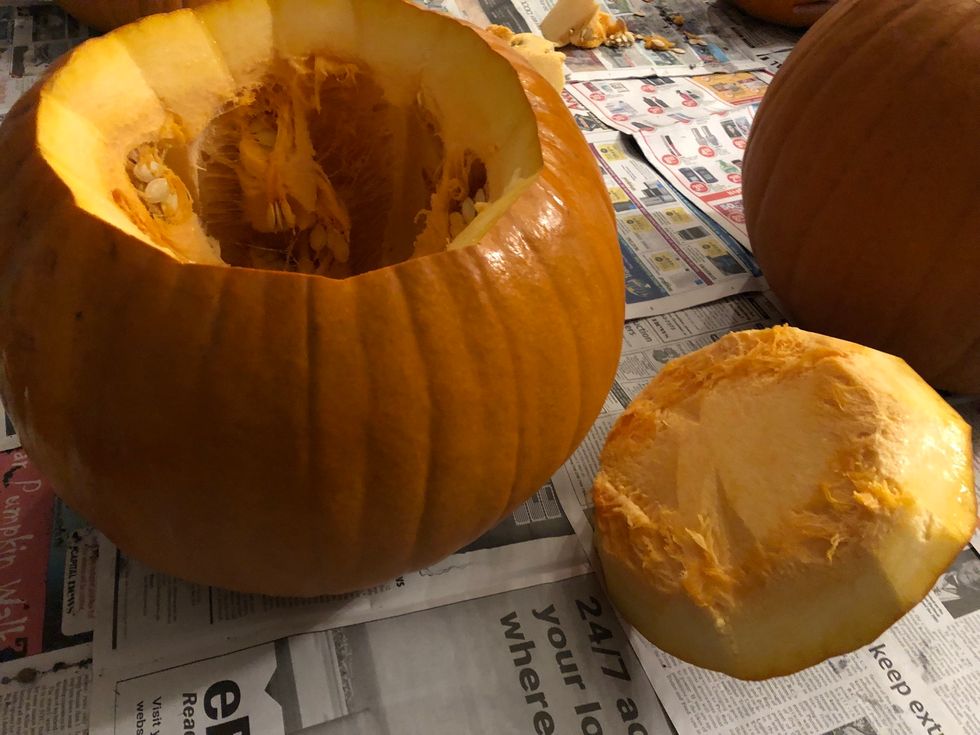 Subsequently, cut a hole at the top of the pumpkin. The hole must be on an inward angle and the hole must be big enough for a hand to fit in and take out the seeds. Do not throw the top out.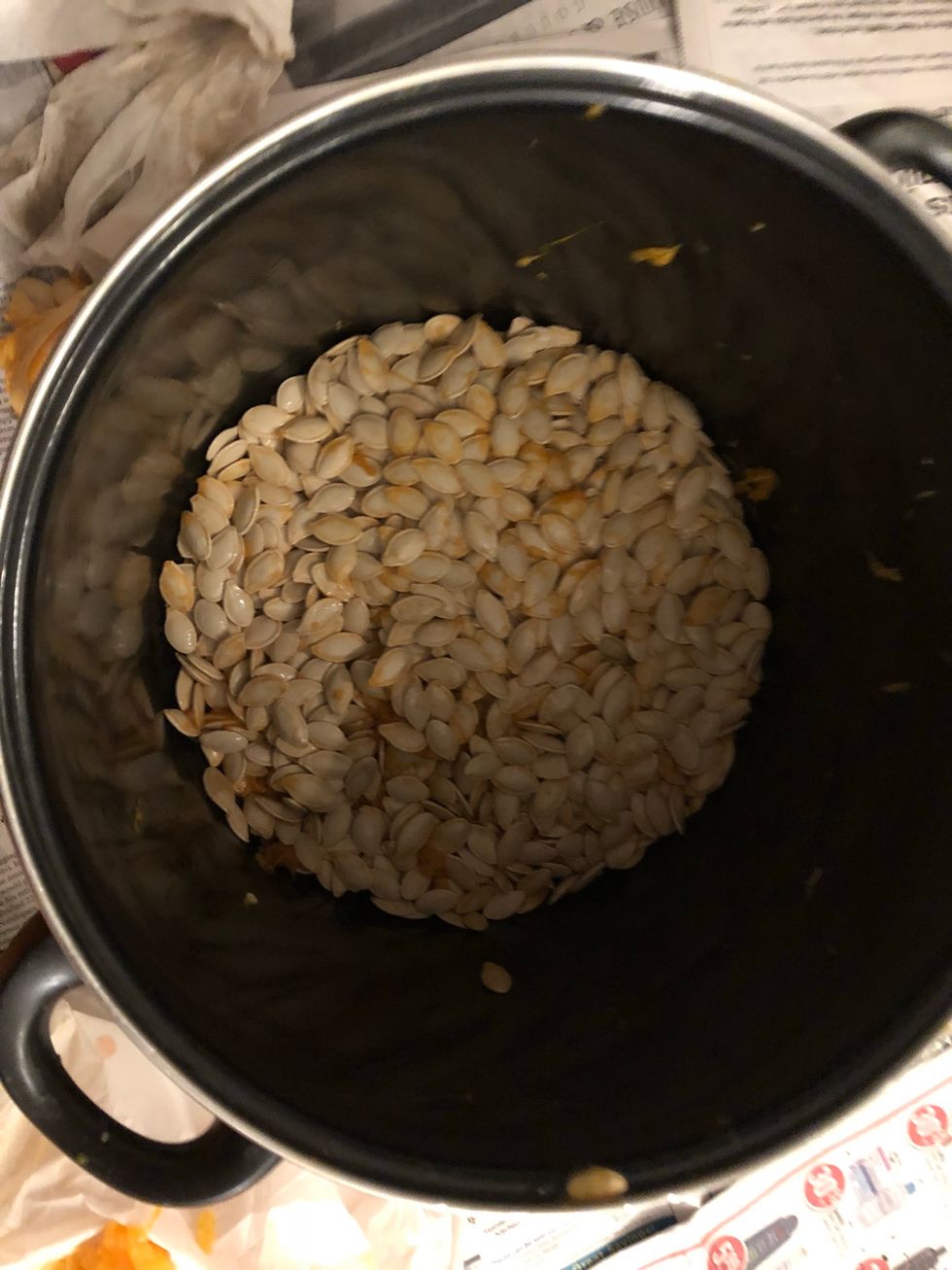 After cutting a hole in the top of the pumpkin, put the seeds from the pumpkin in the bowl and the pulp in a garbage bag. Later the seeds can be seasoned and slow roasted in the oven.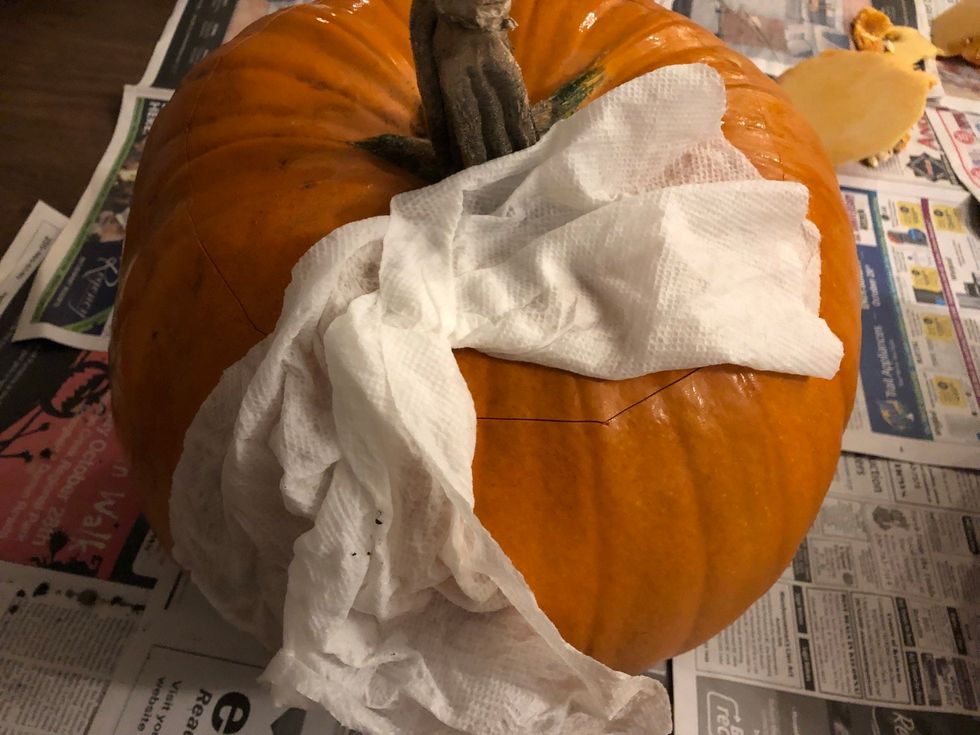 After putting the pumpkin seeds in a bowl, wipe the pumpkin clean of any pulp that may remain on it. Make sure the pumpkin is dry before proceeding.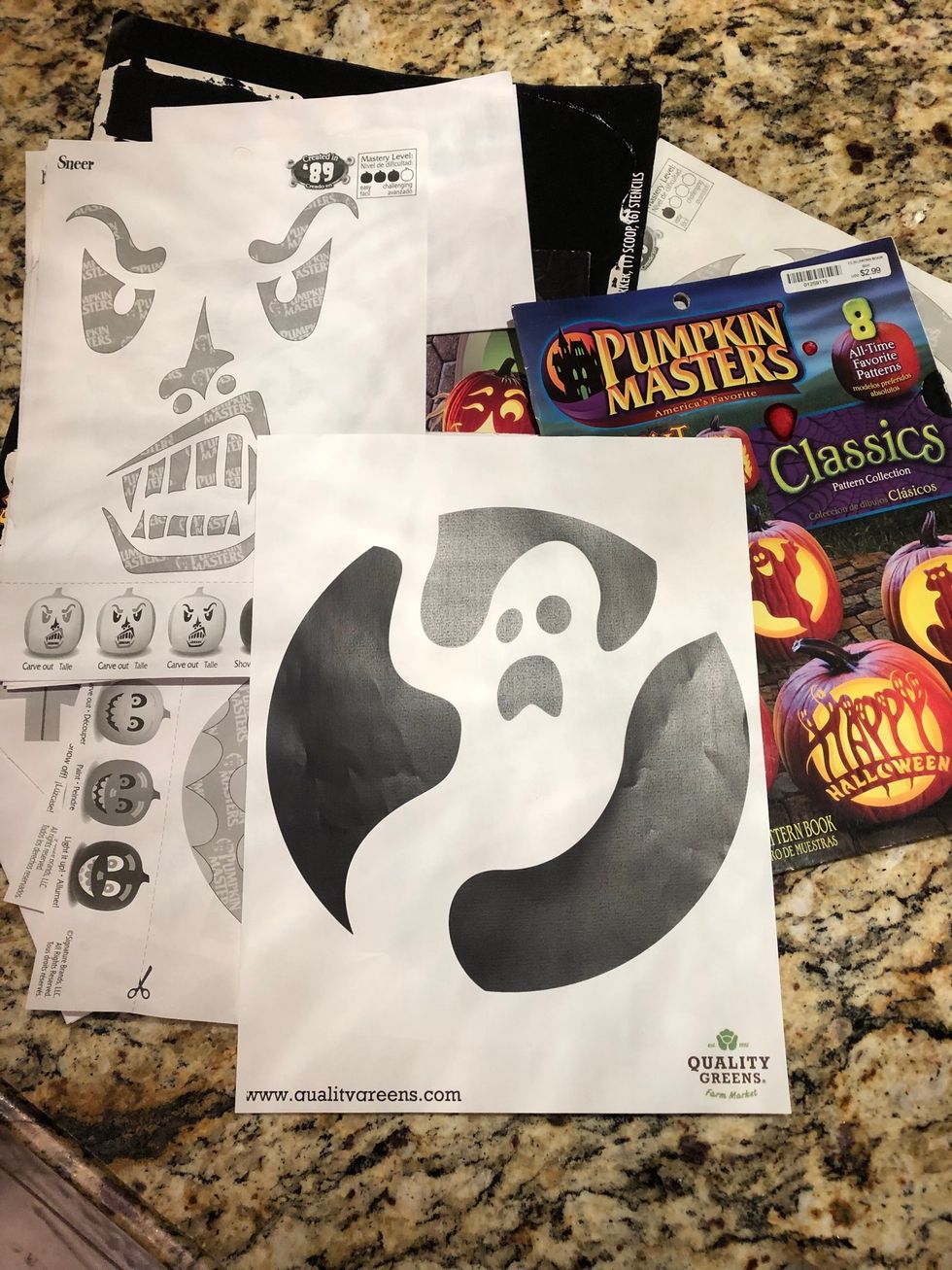 Shortly after cleaning the pumpkin free of any pulp, choose a design which, can come from books with images illustrated for carving pumpkins or the internet. Tape the design chosen to the pumpkin.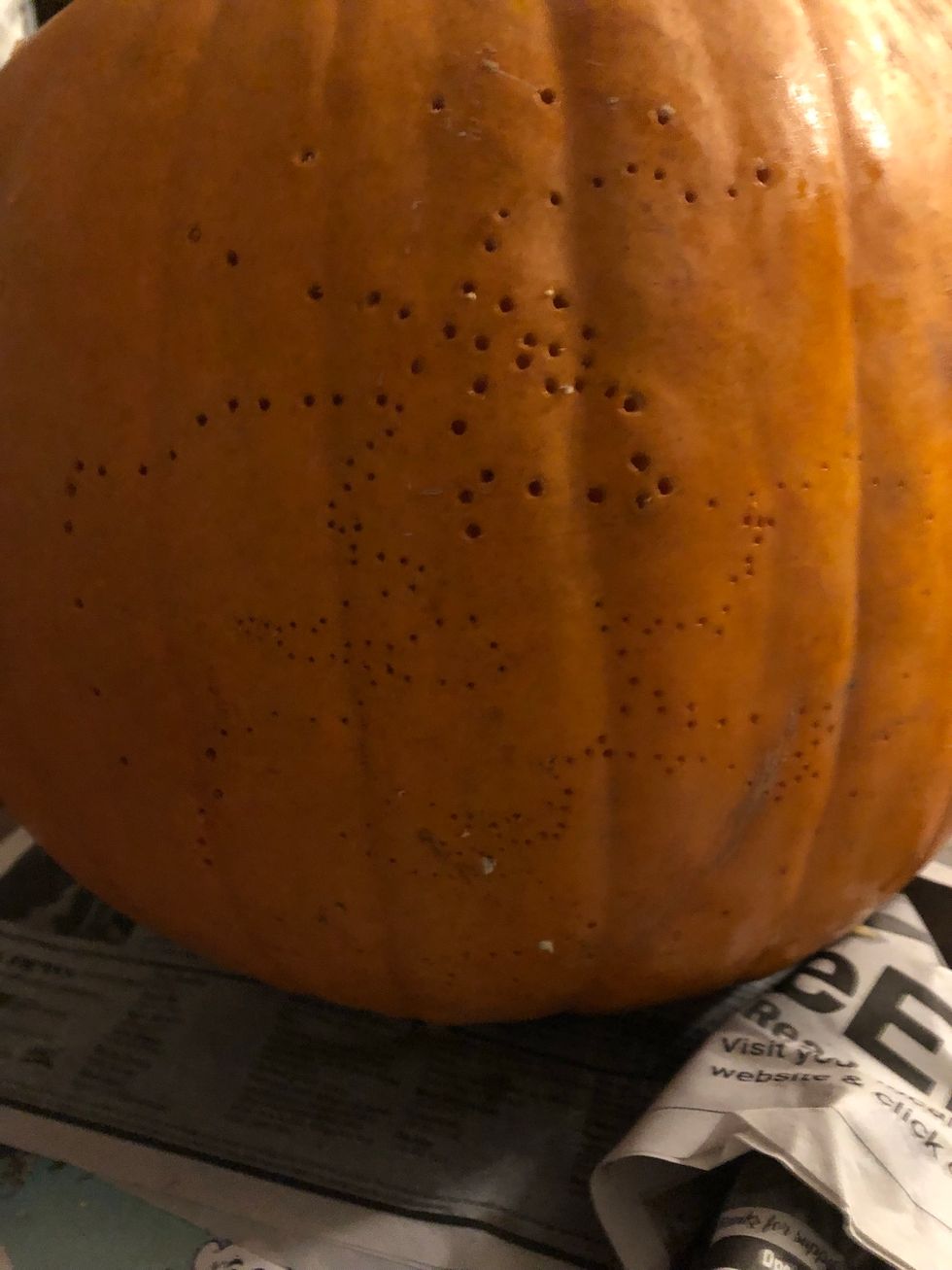 Once the design for the pumpkin is chosen, use the skewer to poke holes into the pumpkin along the lines provided by the design. Next carefully remove the design and tape.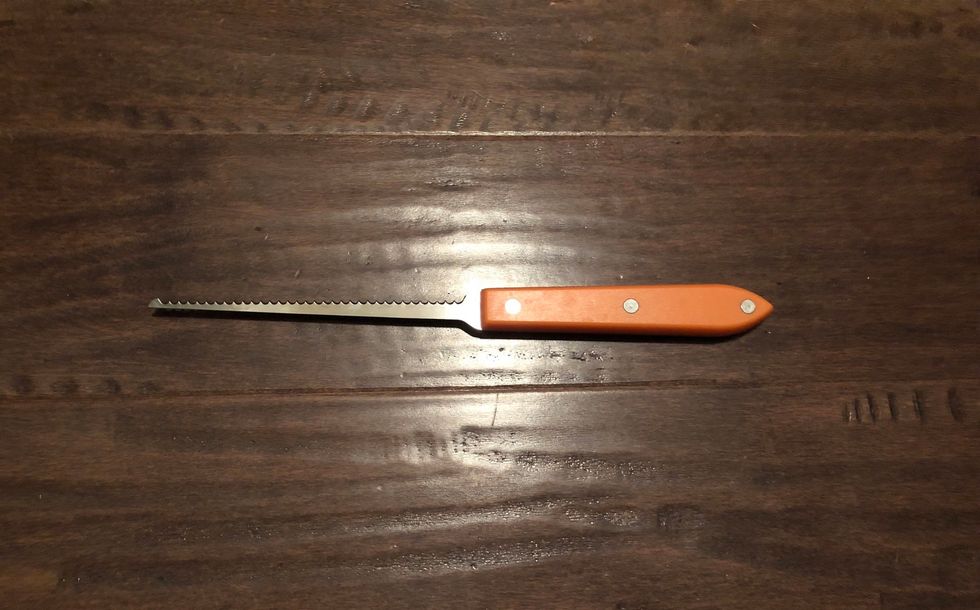 The next step after poking the design in the pumpkin is to take the shaping utensils and saw along the dotted lines made with the skewer. Be sure to punch out the unwanted pumpkin pieces.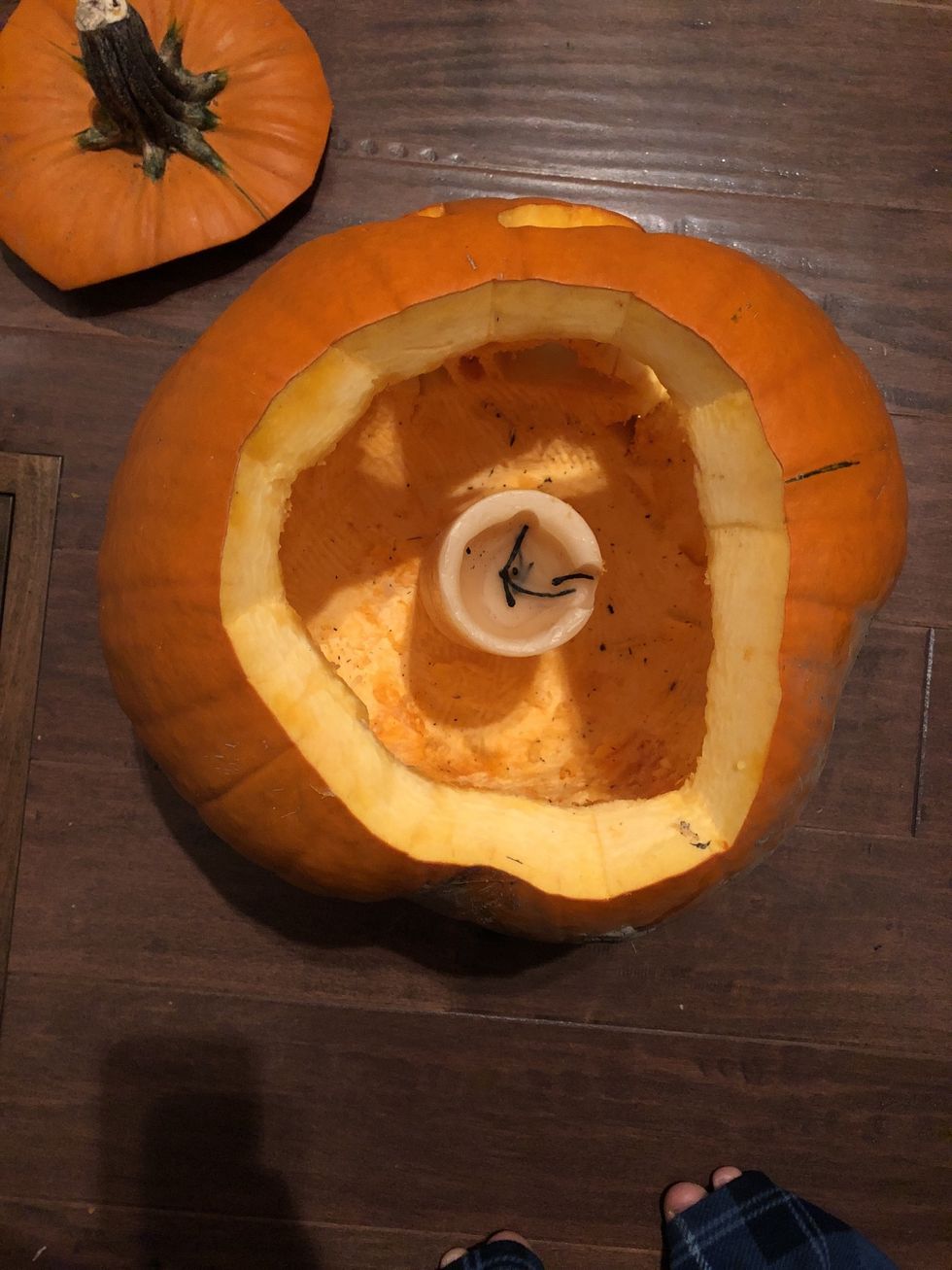 Followed by cutting the design into the pumpkin, place a candle inside the pumpkin. Take a match or a lighter and light the tea light in the pumpkin.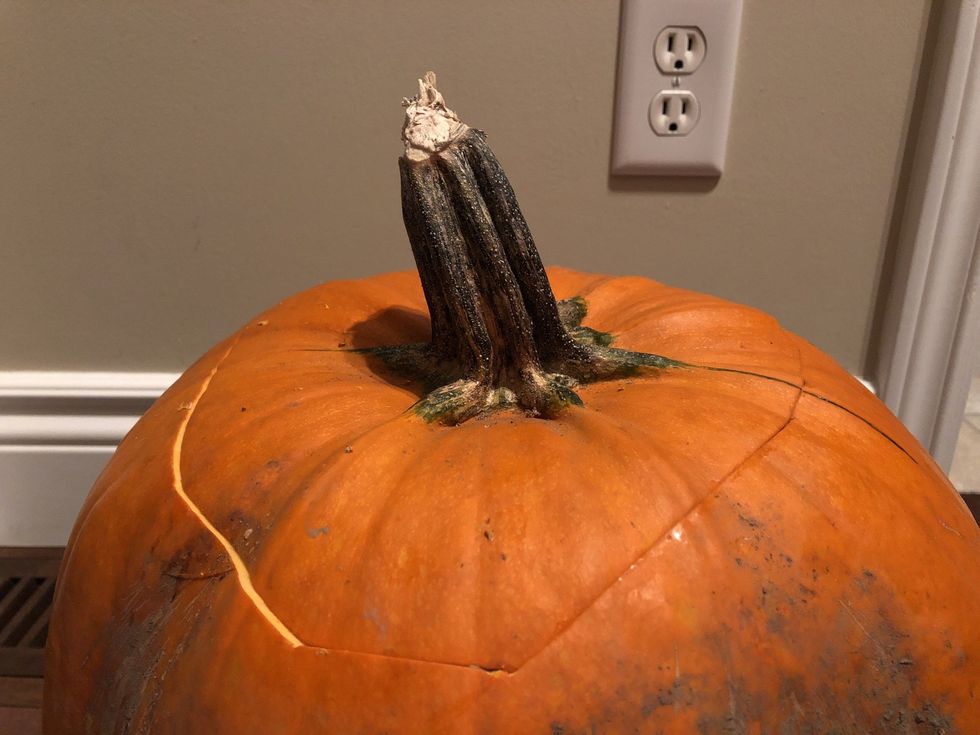 Following placing a candle in the pumpkin, place the top of the pumpkin that was removed earlier back on top of the pumpkin.
Last of all, put the carved pumpkin out on display and have a Happy Halloween!
1.0 Pumpkin
1.0 Sharp Knife
1.0 Flat space
5.0 Newspapers
2.0 Skewers
1.0 Big bowl
1.0 One small carving knife
1.0 Scoop with serated edges
1.0 Garbage bag
3.0 Paper towels
1.0 A tool for punching out unwated pumpkin pieces
1.0 Design to put on your pumpkin
4.0 Pieces of Tape
1.0 Candle
1.0 Match or lighter