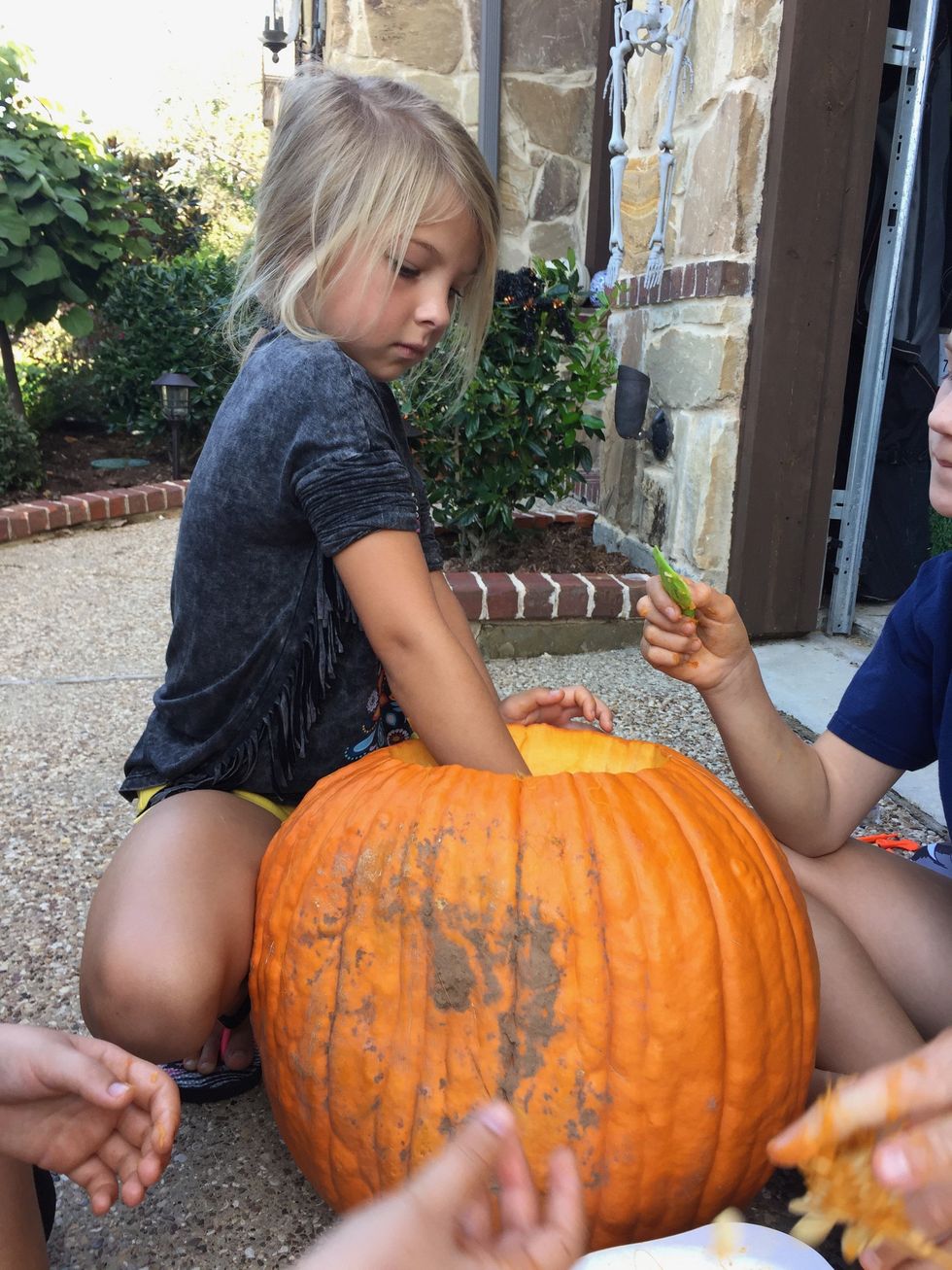 First, cut a large hole at the top of the pumpkin. Then remove all seeds and gut with a scooper, putting the seeds in a bowl.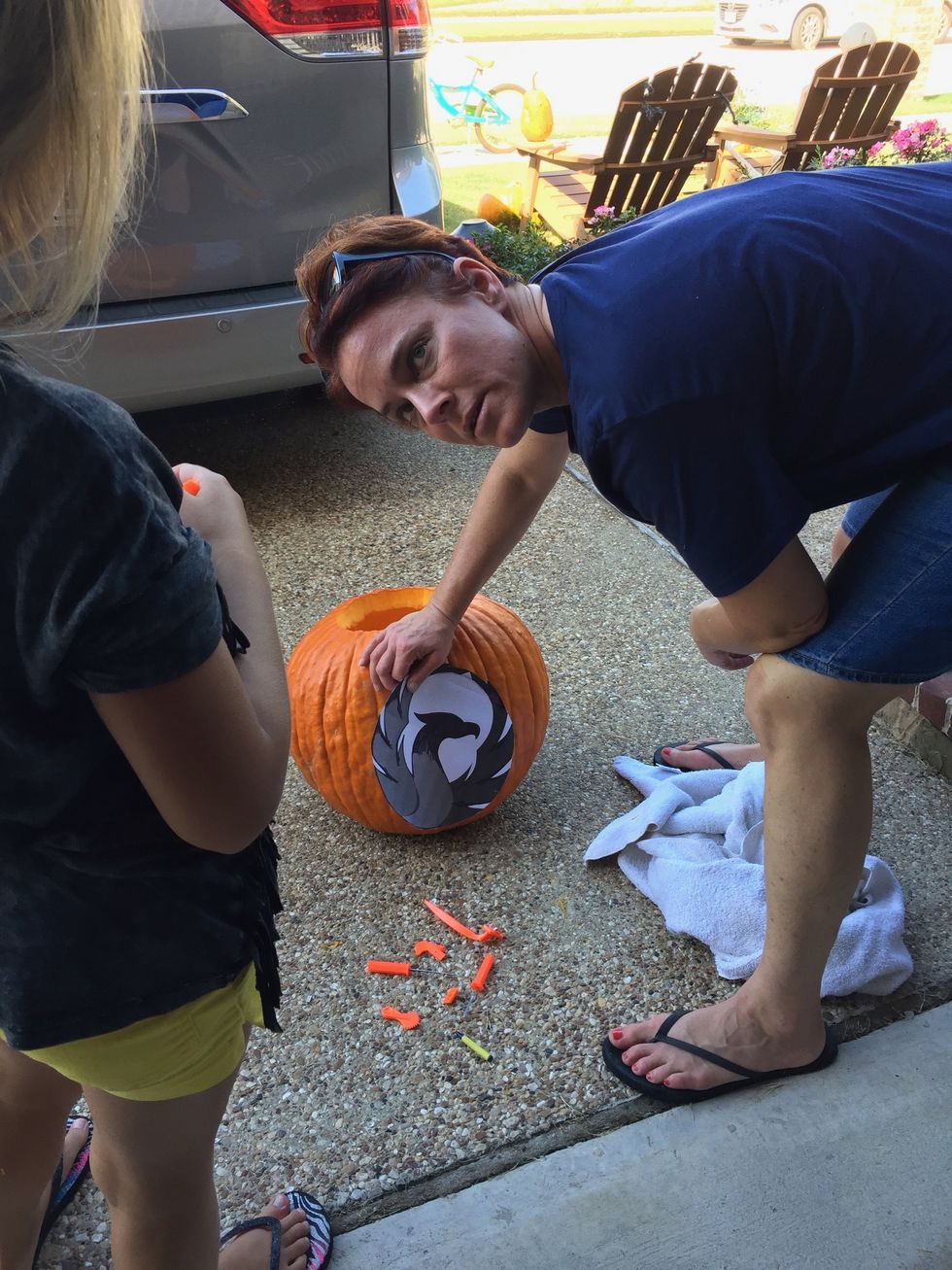 After the pumpkin seeds are removed, tape a spooky picture on the pumpkin.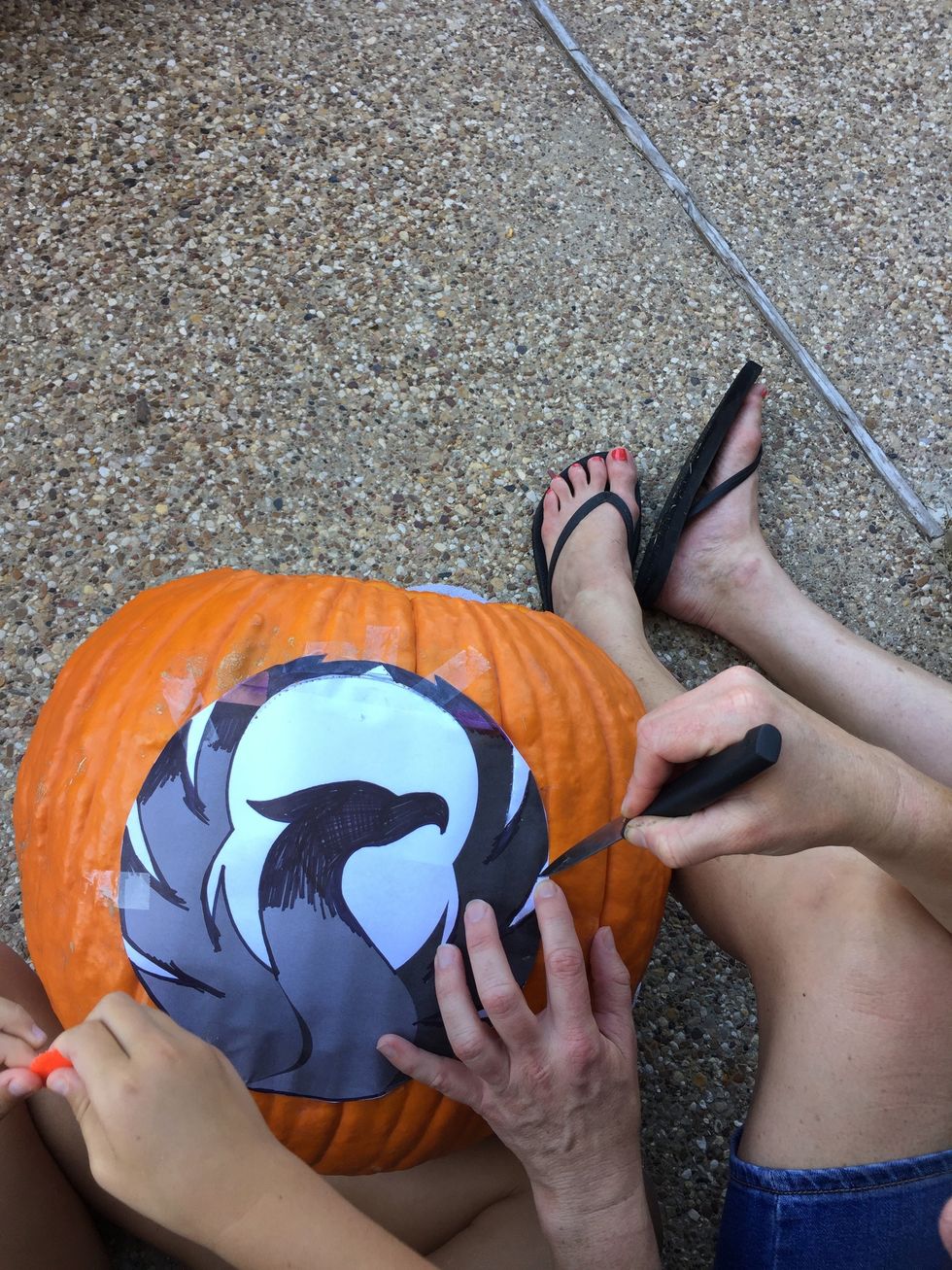 Then poke dots along the picture using a knife. When done, carve along the dotted lines until your picture is complete.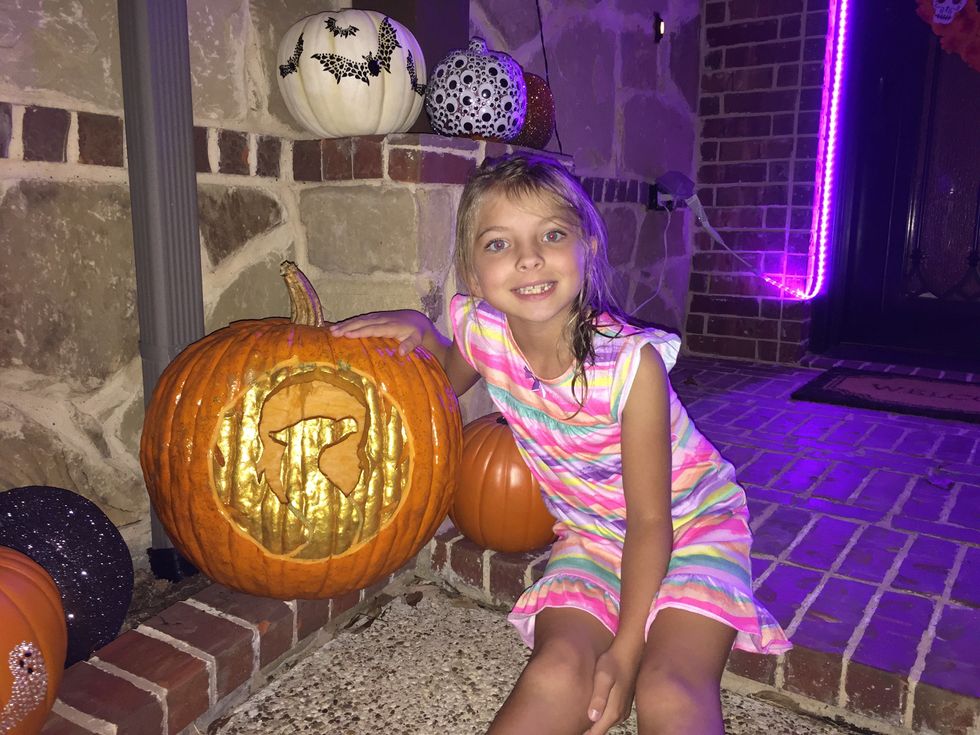 Once the pumpkin is finished, set it out by your front door or on the lawn.
1.0 Large pumpkin
3.0in Tape
1.0 Knife
1.0 Bowl for seeds and guts
1.0 Spooky picture
1.0 Scooper