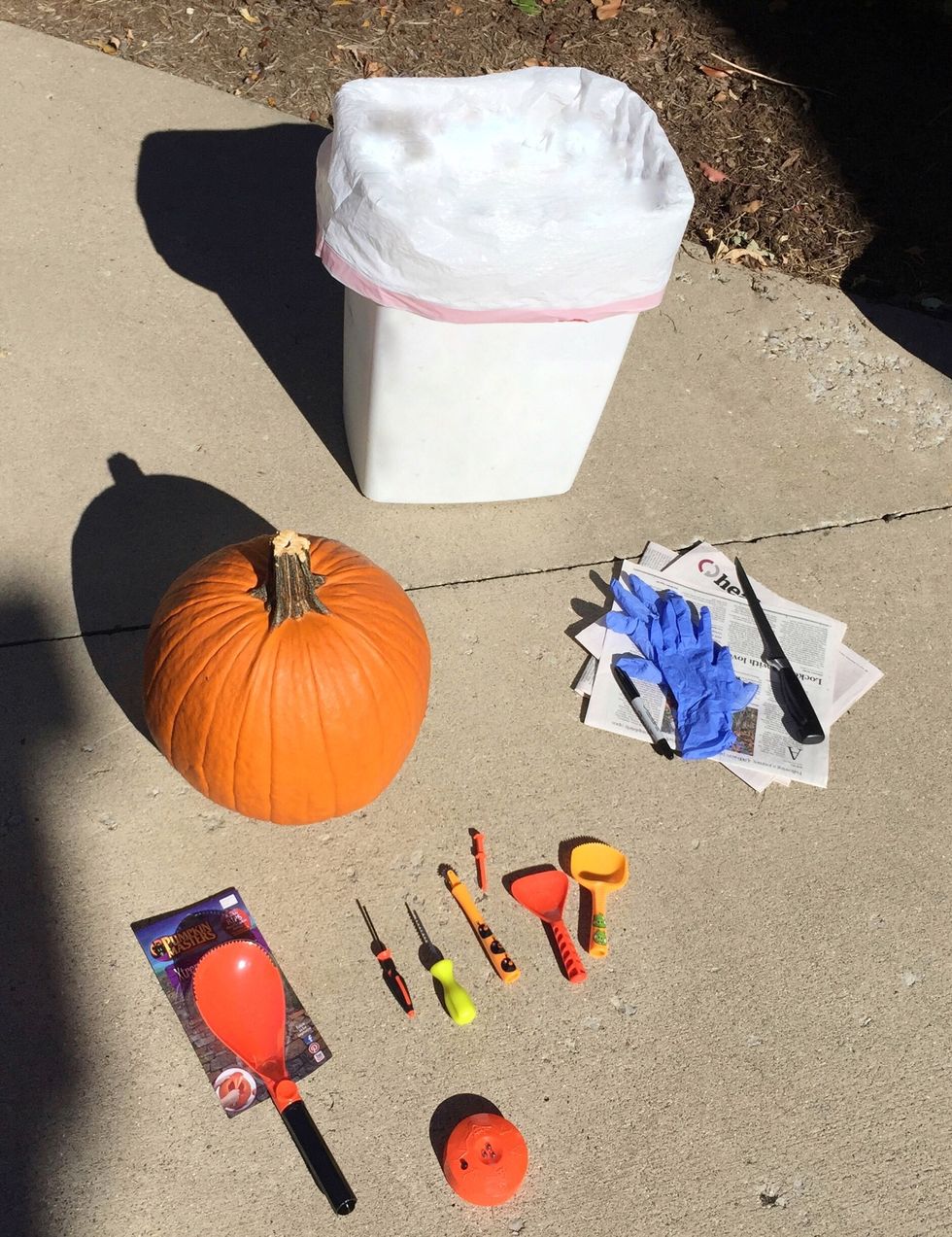 First, gather all of your materials!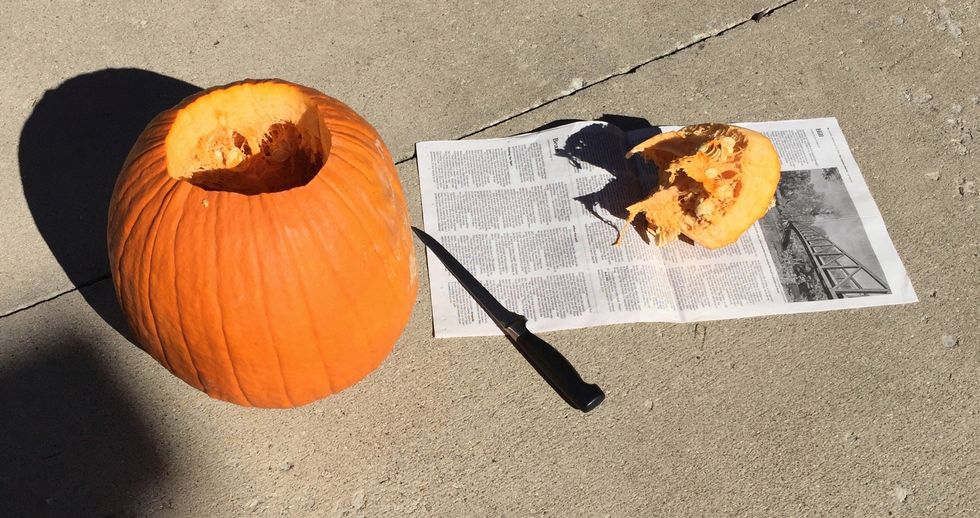 Second, cut your pumpkin open using the big knife. BE CAREFUL and use with adult assistance if necessary.
Then, even off the edges of the top of the pumpkin, making sure not to throw the top of your pumpkin away!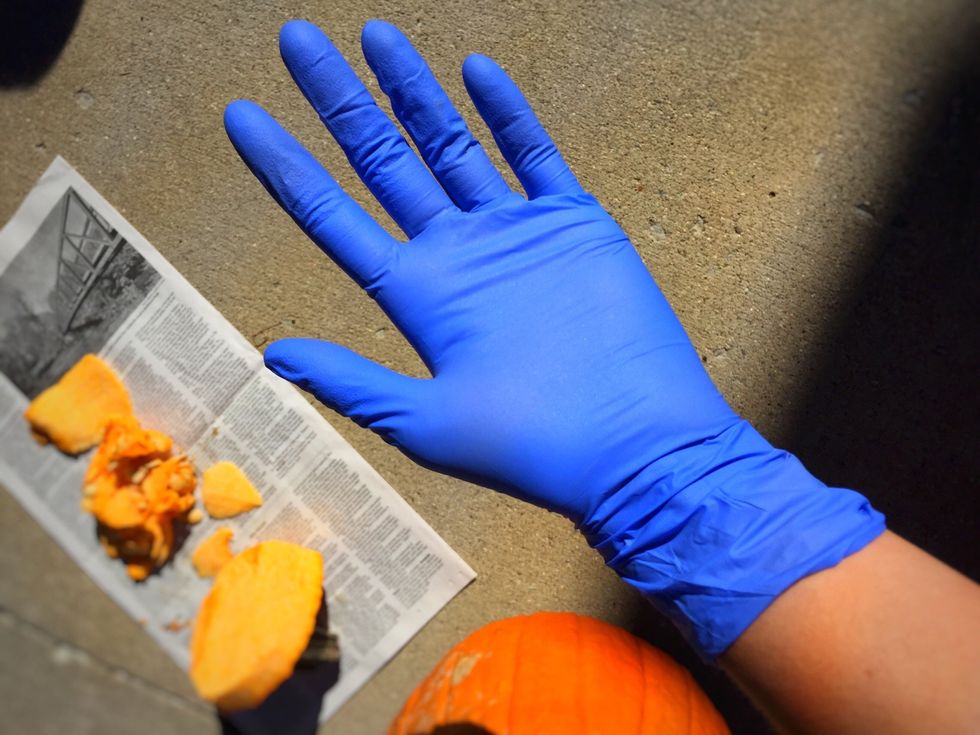 Next, put on gloves.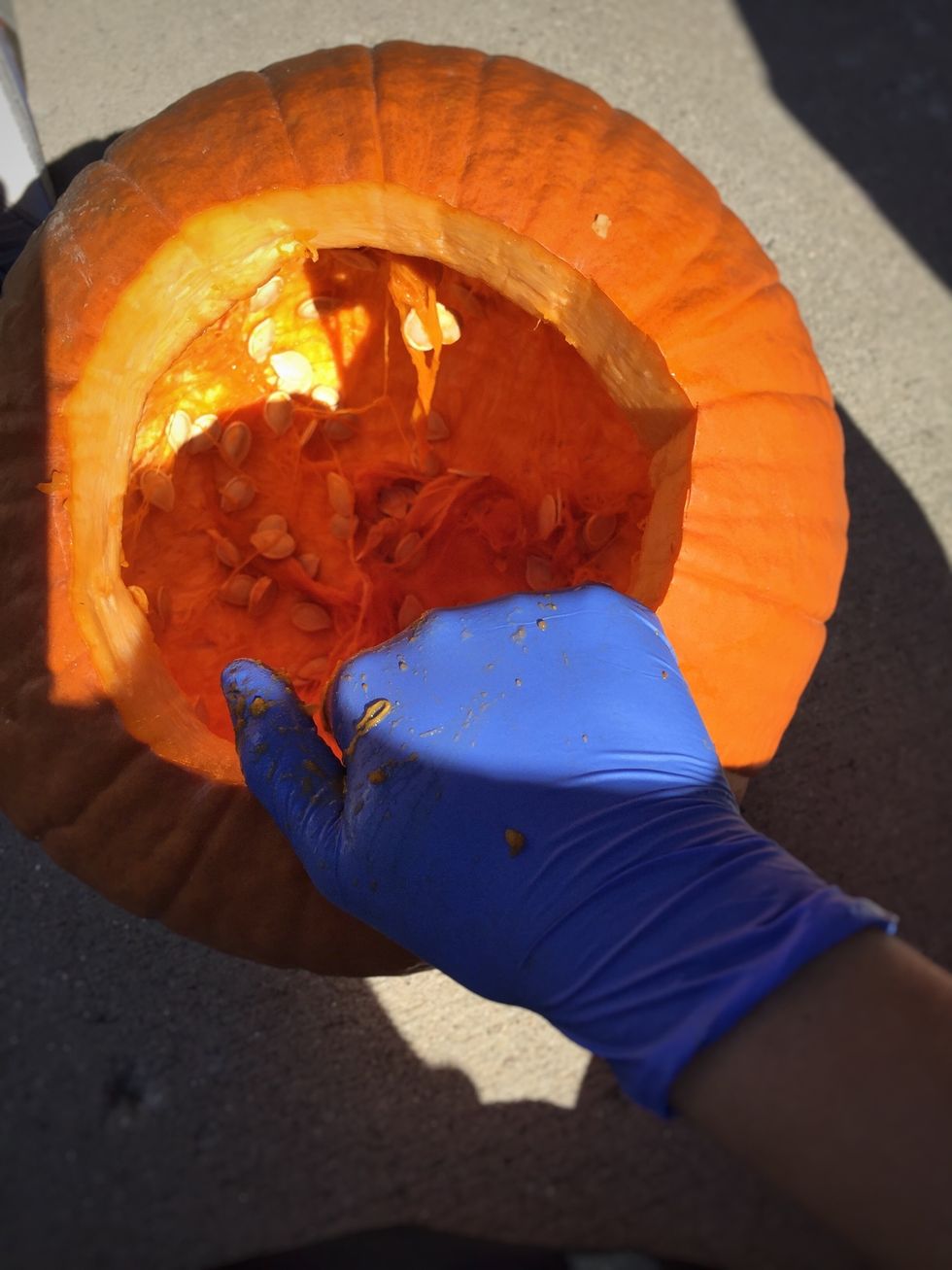 Then, clean the inside of your pumpkin out with your hands, throwing away the insides.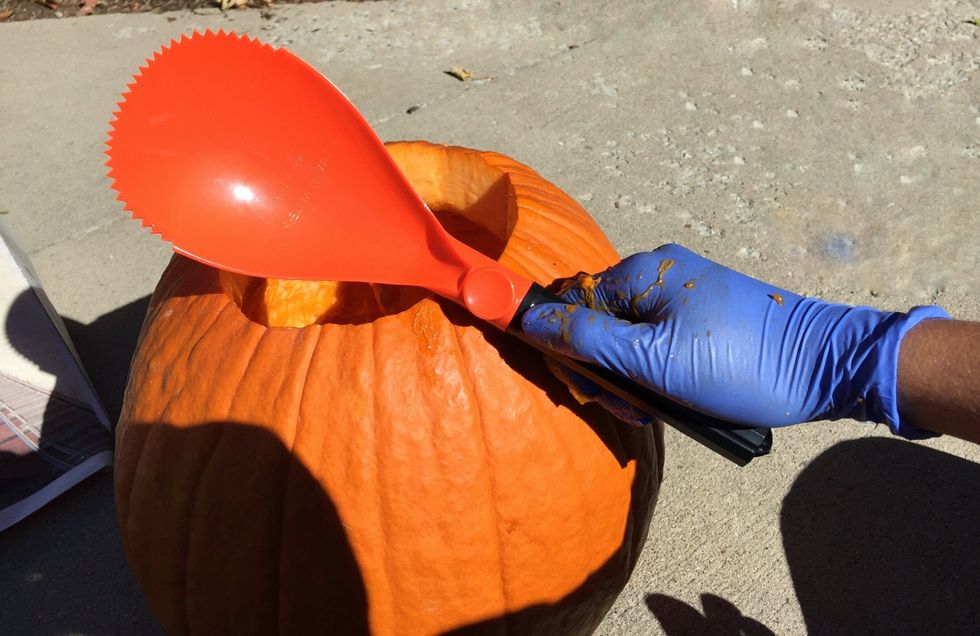 After you have done all you can with your hands, use a scraper to take out the rest of the insides!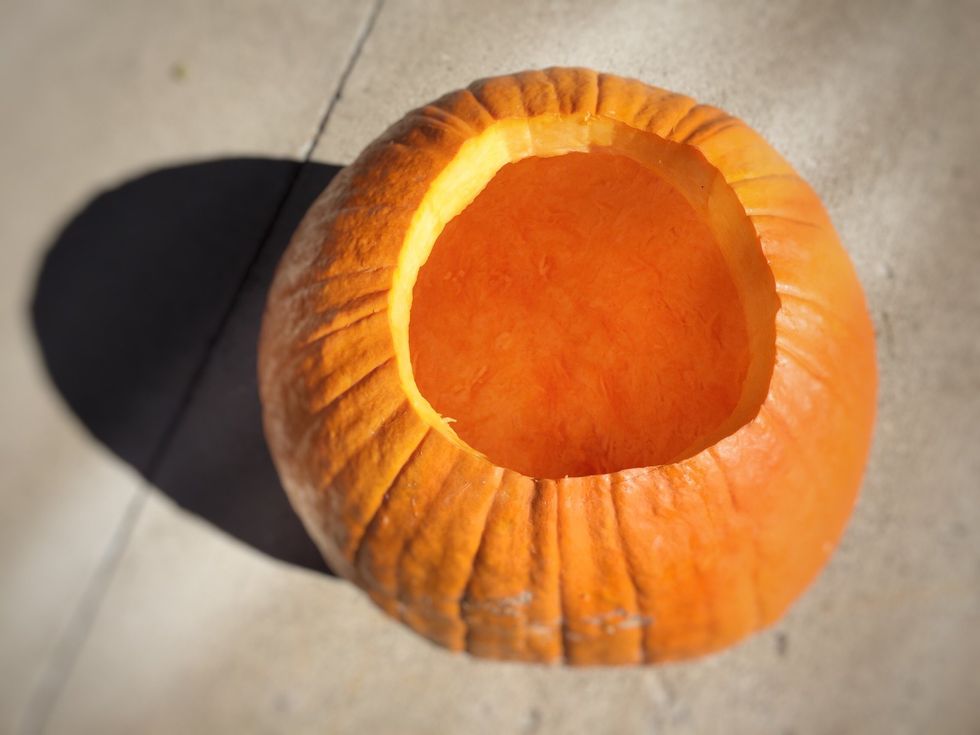 Now that your pumpkin is completely cleaned out, wash your hands.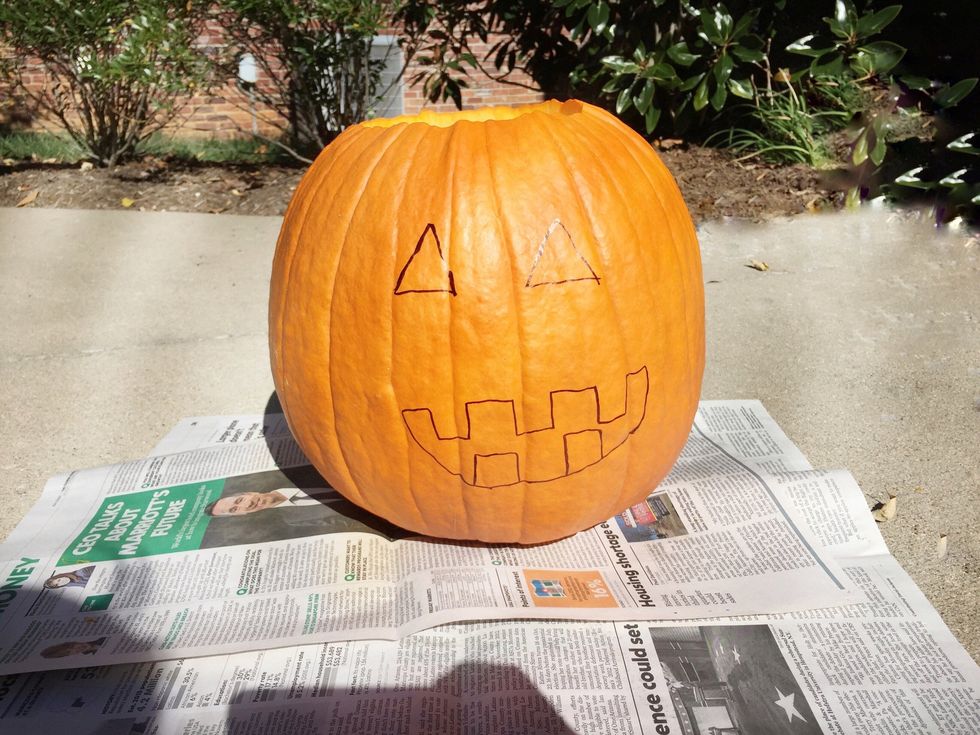 Next, draw your design on your pumpkin. [See end for more options.]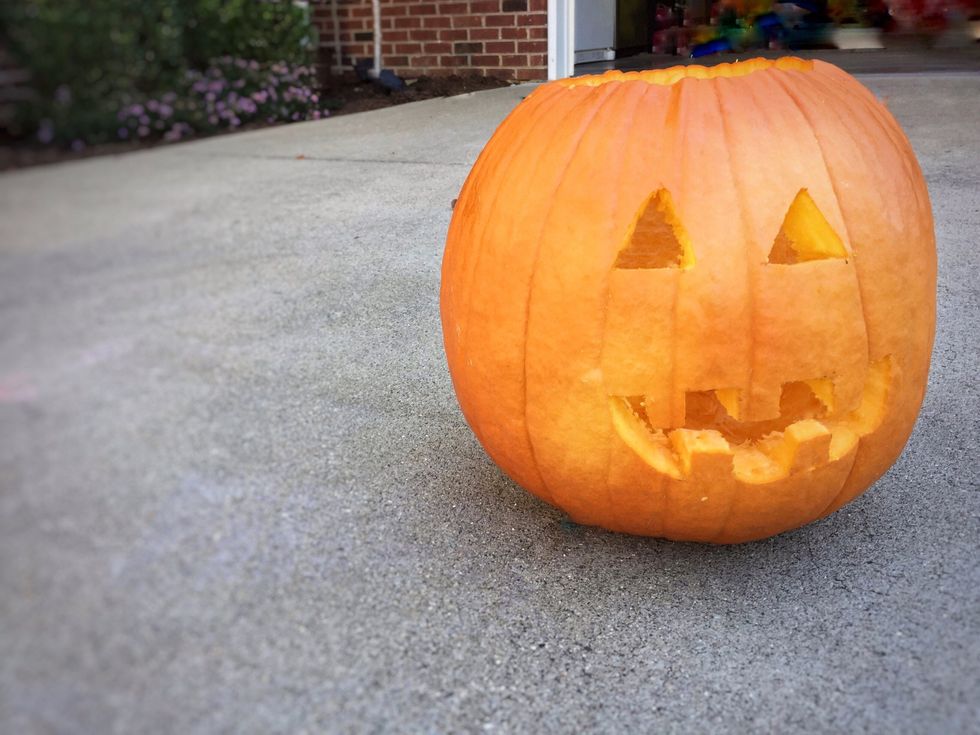 Now, fix any last-minute touch-ups on your pumpkin.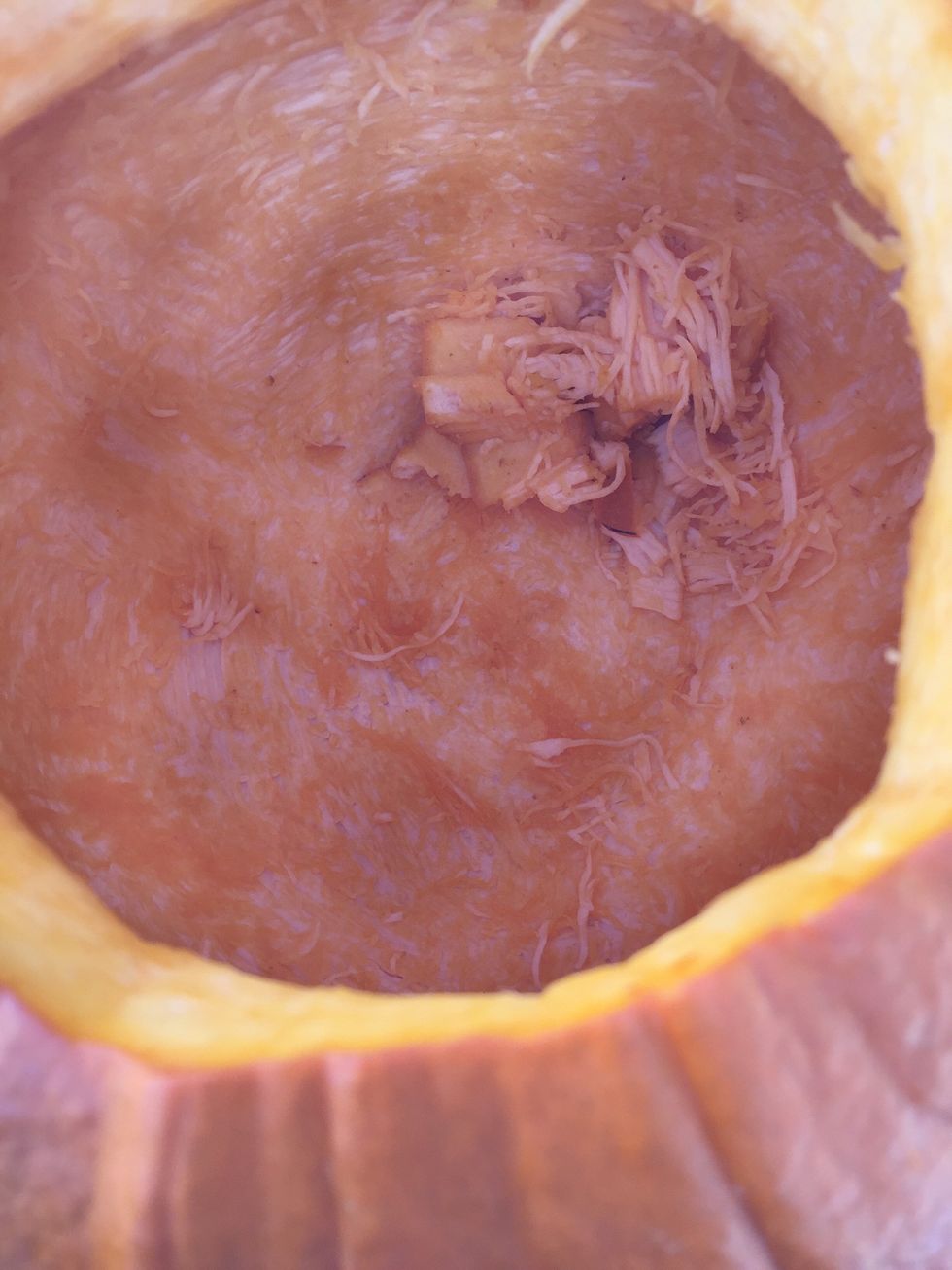 Then, clean out the inside of your pumpkin, since there may be pieces of the carved pumpkin in it.
Additional note: Carved pumpkins only stay good for about two weeks before they begin to rot, so please plan accordingly!
Design Options: If you do not want to, or do not feel comfortable drawing your own design, then feel free to use the paper designs that come with a pumpkin carving kit or print a picture off online.
1.0 Pumpkin
1.0 Pumpkin Carving Kit
1.0 Trash can (with trash bag)
1.0 Pair of gloves
1.0 Large Knife
6.0 Pieces of Newspaper
1.0 Sharpie