First gather your necessary supplies for carving a pumpkin. This includes a knife, spoon, paper towels, marker, candle and, of course, your pumpkin.
Once you have gathered your supplies, cut the crown off the top of the pumpkin making an open circle at the top.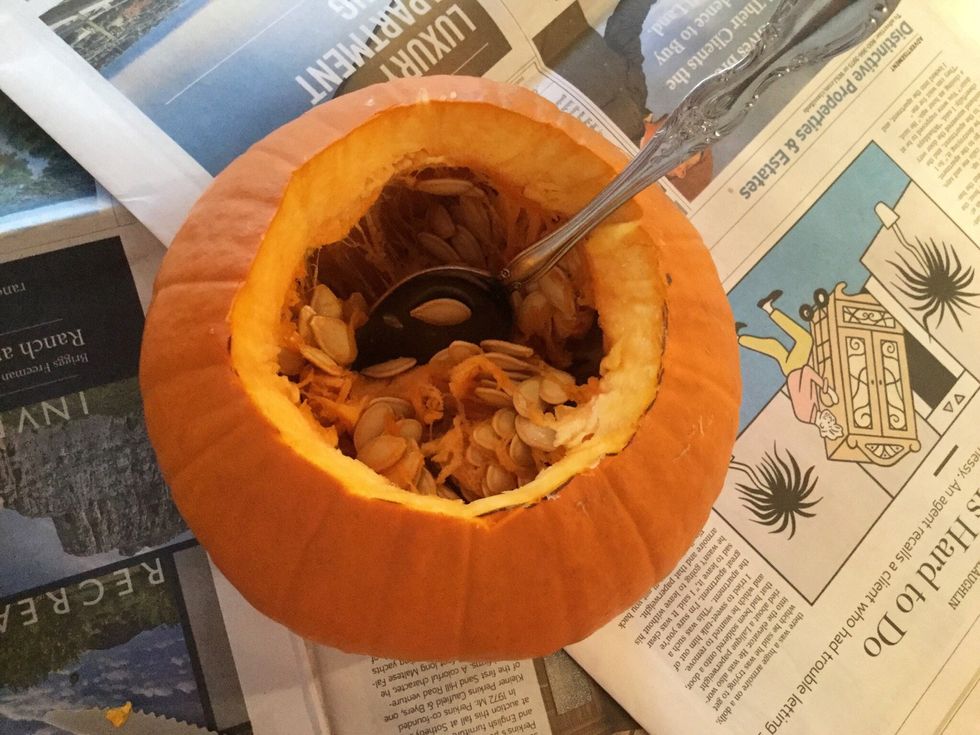 Then, using your spoon or knife disconnect the seeds from the pumpkin within in order to make your pumpkin free of its contents.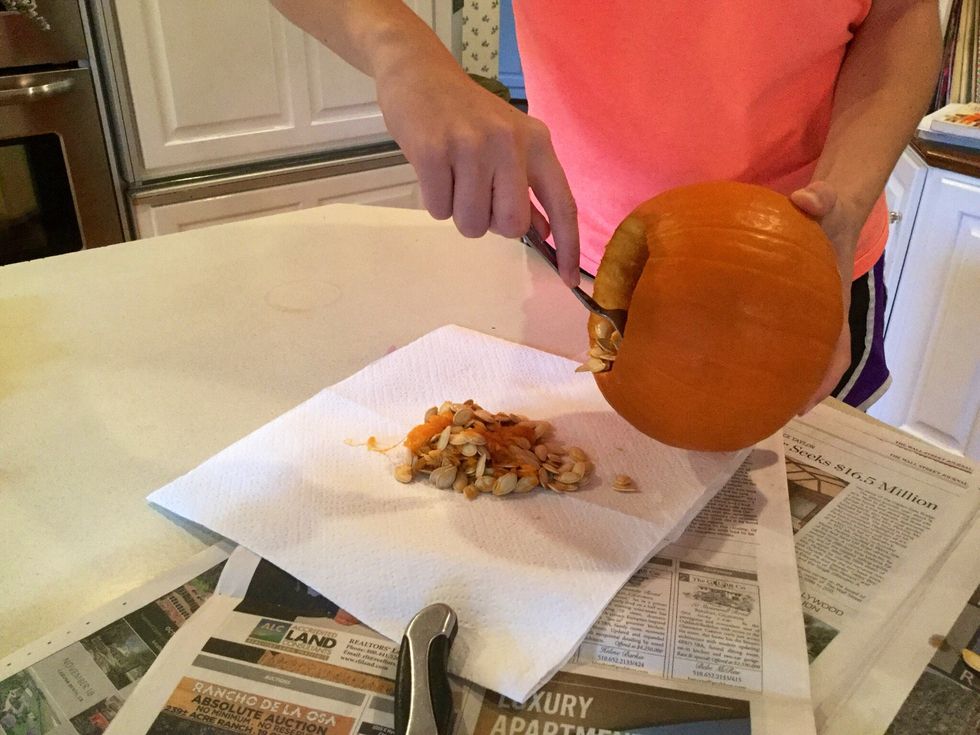 Using your spoon again, scoop the disconnected seeds onto a few paper towels.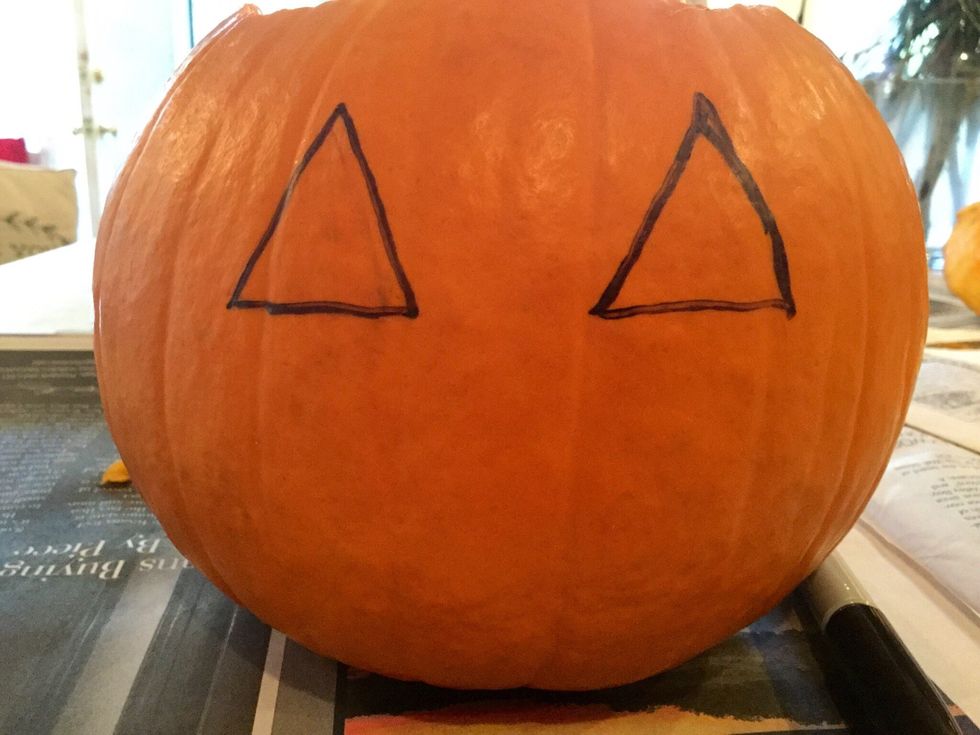 For the face, start with just drawing the eyes with your marker.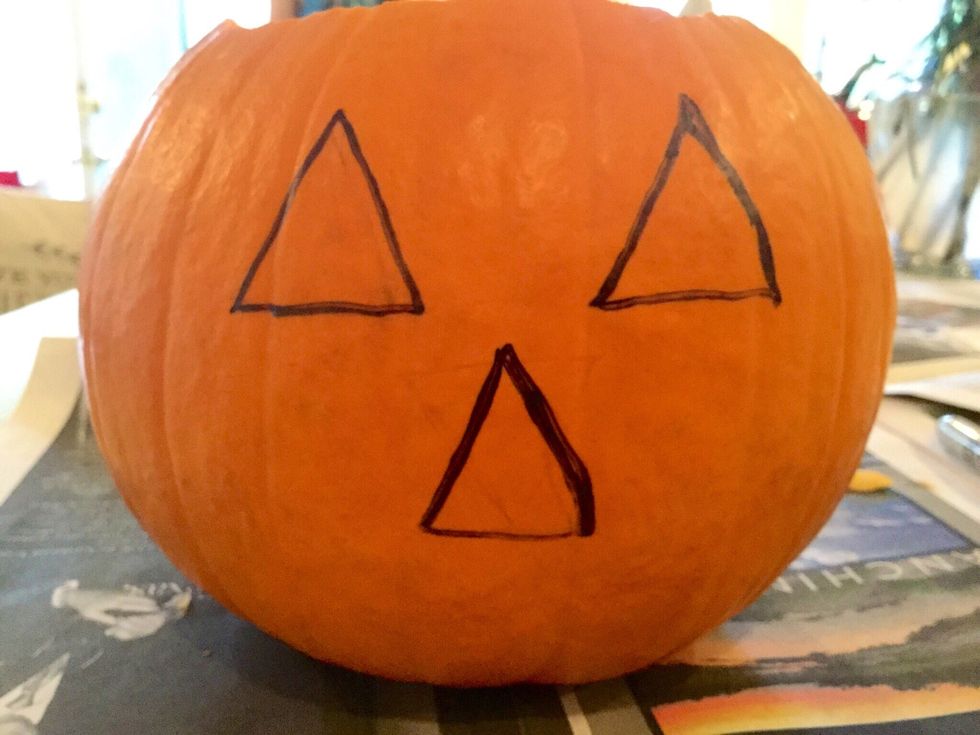 Also using the marker, draw a nose.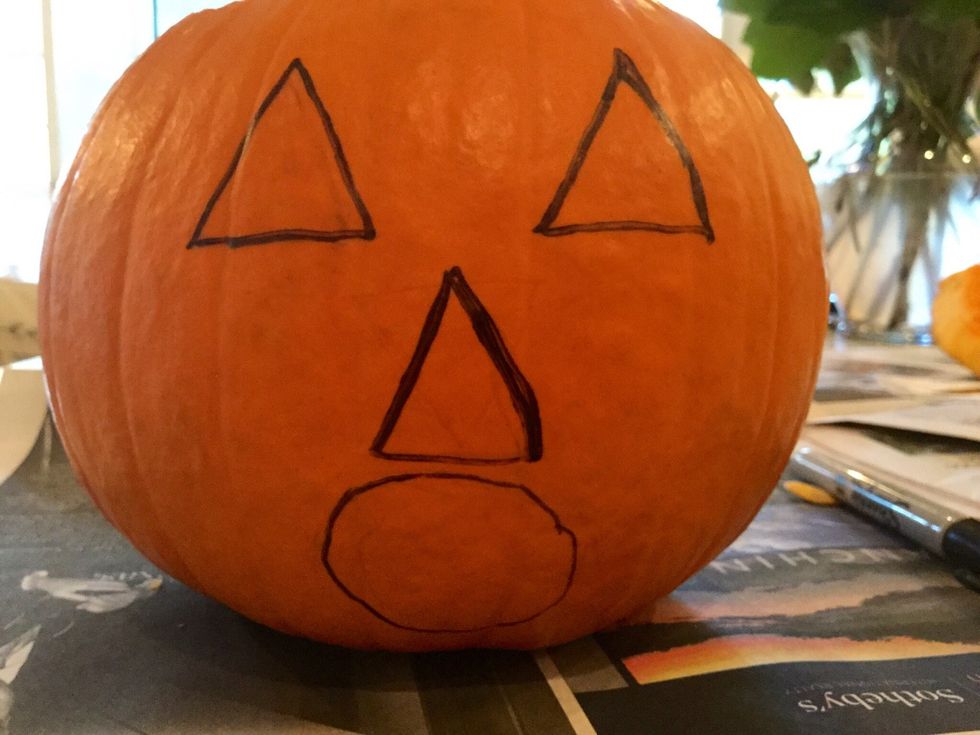 Finally, draw your mouth.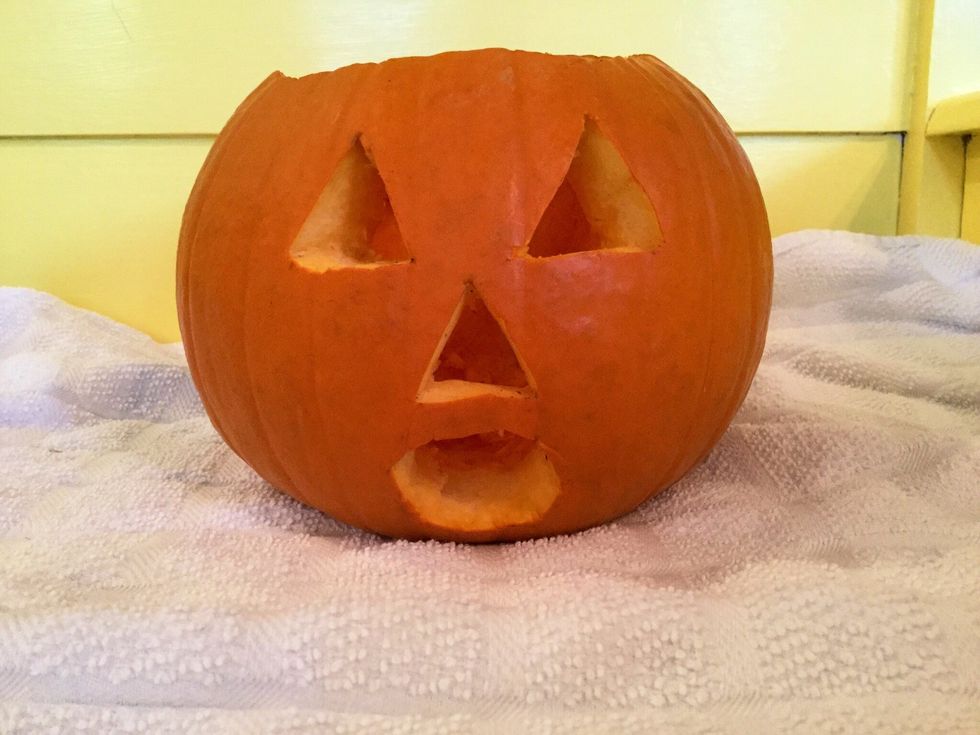 Then using your knife, carve out the eyes, nose and mouth making sure that an opening is made to see inside of the pumpkin.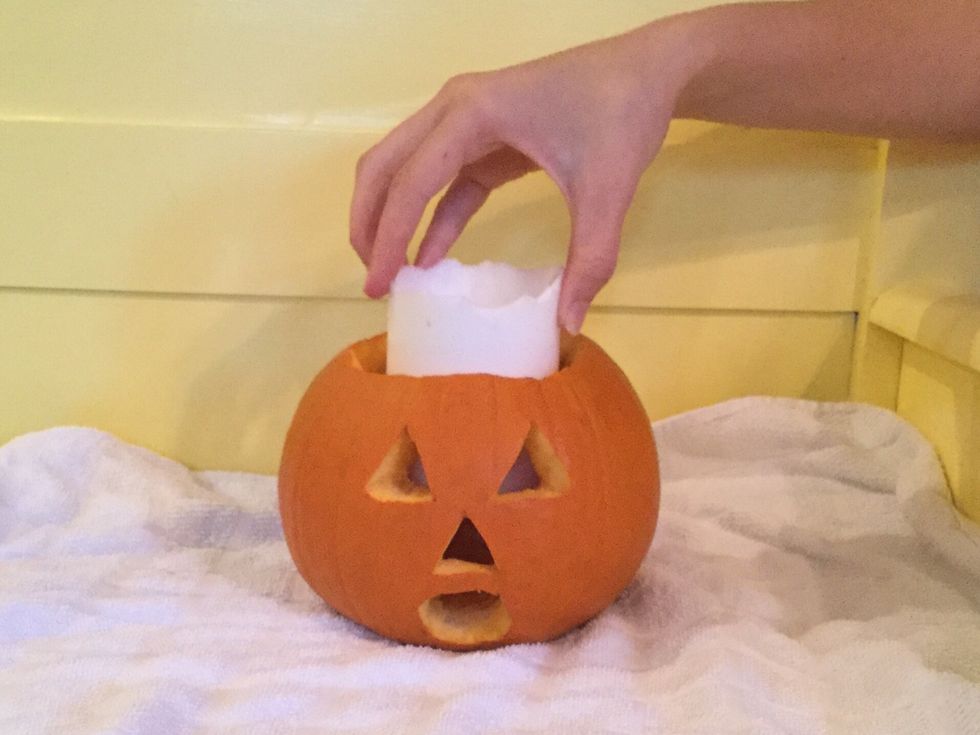 Then place any neutral color candle within the pumpkin.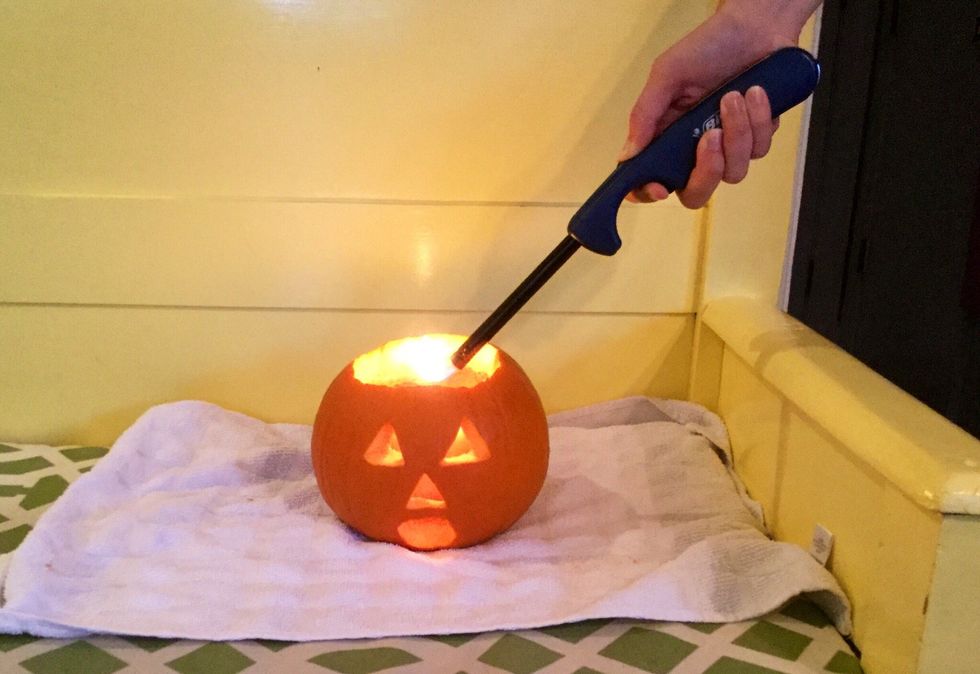 Then using a lighter or match, light the candle within in order to illuminate your jack-o-lantern.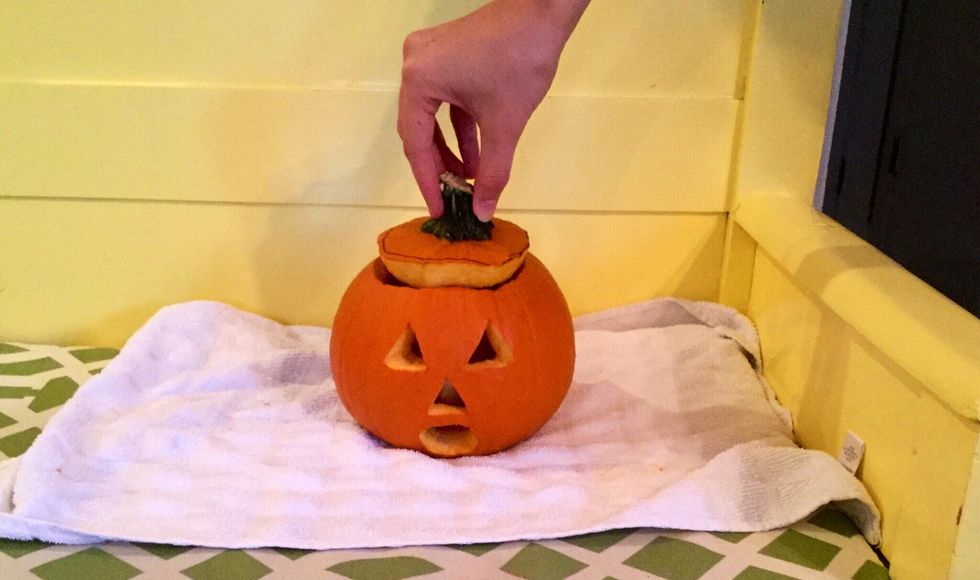 With the earlier removed crown, replace it above the lighted candle to make it look as though it had never been removed.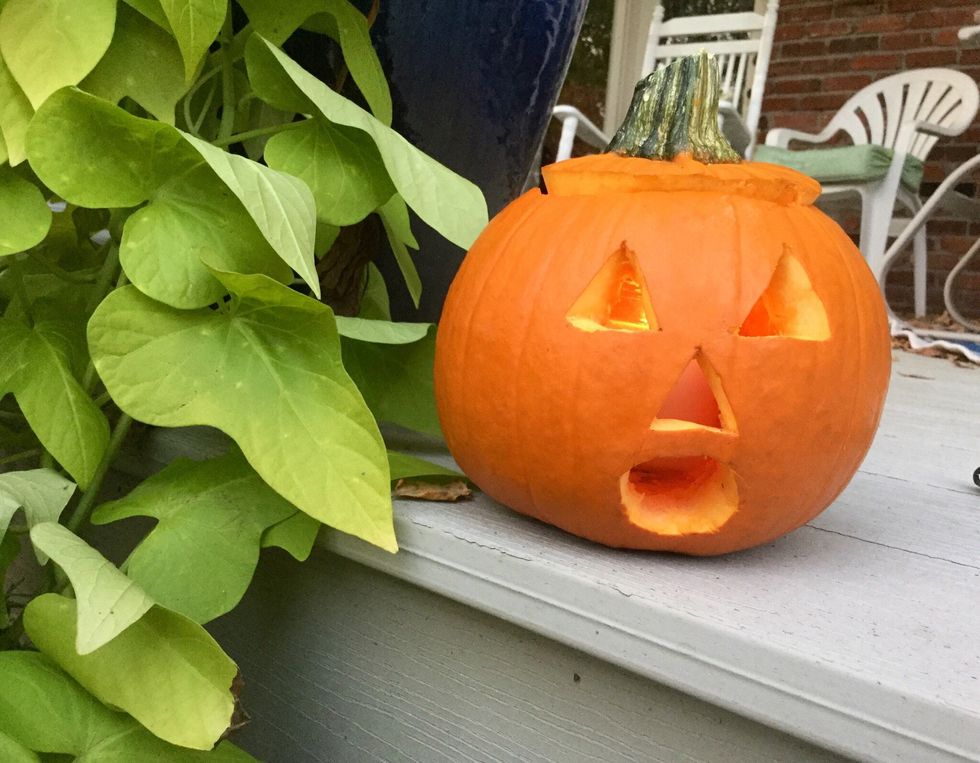 Finally, place your jack-o-lantern on your porch to spruce up your house for the fall season holidays.
A serrated knife
A marker
A spoon
Paper towels
A candle
Lighter/match