How to carry your cats onto a flight
Getting on a flight with cats can be really stressful, but taking the time to let them get used to their new surroundings can make the transition easier.
10
Check with your airline about their pet carry on requirements. Many have weight restrictions (cat + carrier). And carriers must fit under the seat, so check to make sure you have the right size.
You may have to purchase your ticket over the phone. Many airlines only allow a certain number of animals per flight, and checking this is a manual process. Also ask to see if you need vaccine records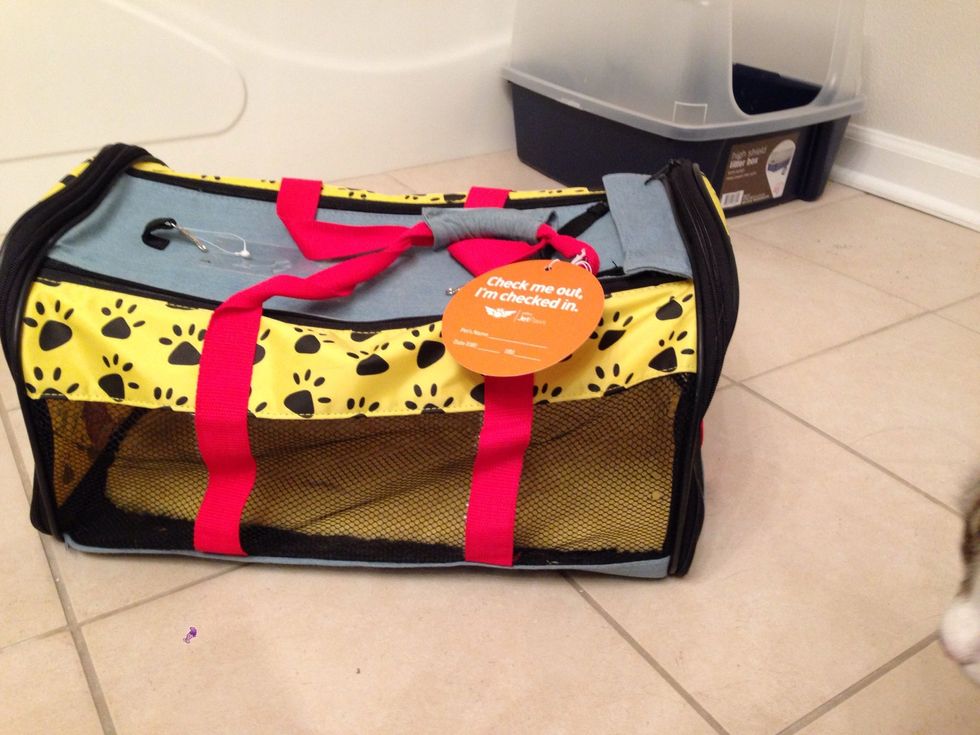 Make sure your carrier fits, has padding to sleep on and will contain any "accidents" like pee.
Depending on your cat's disposition, you may wish to get a tranquilizer for the animal. Administer the drug as the vet directs!
Restrict the cat's food - limit to one half to 3/4ths the usual food the day prior to the flight, and stop feeding/access to food five hours prior to the flight.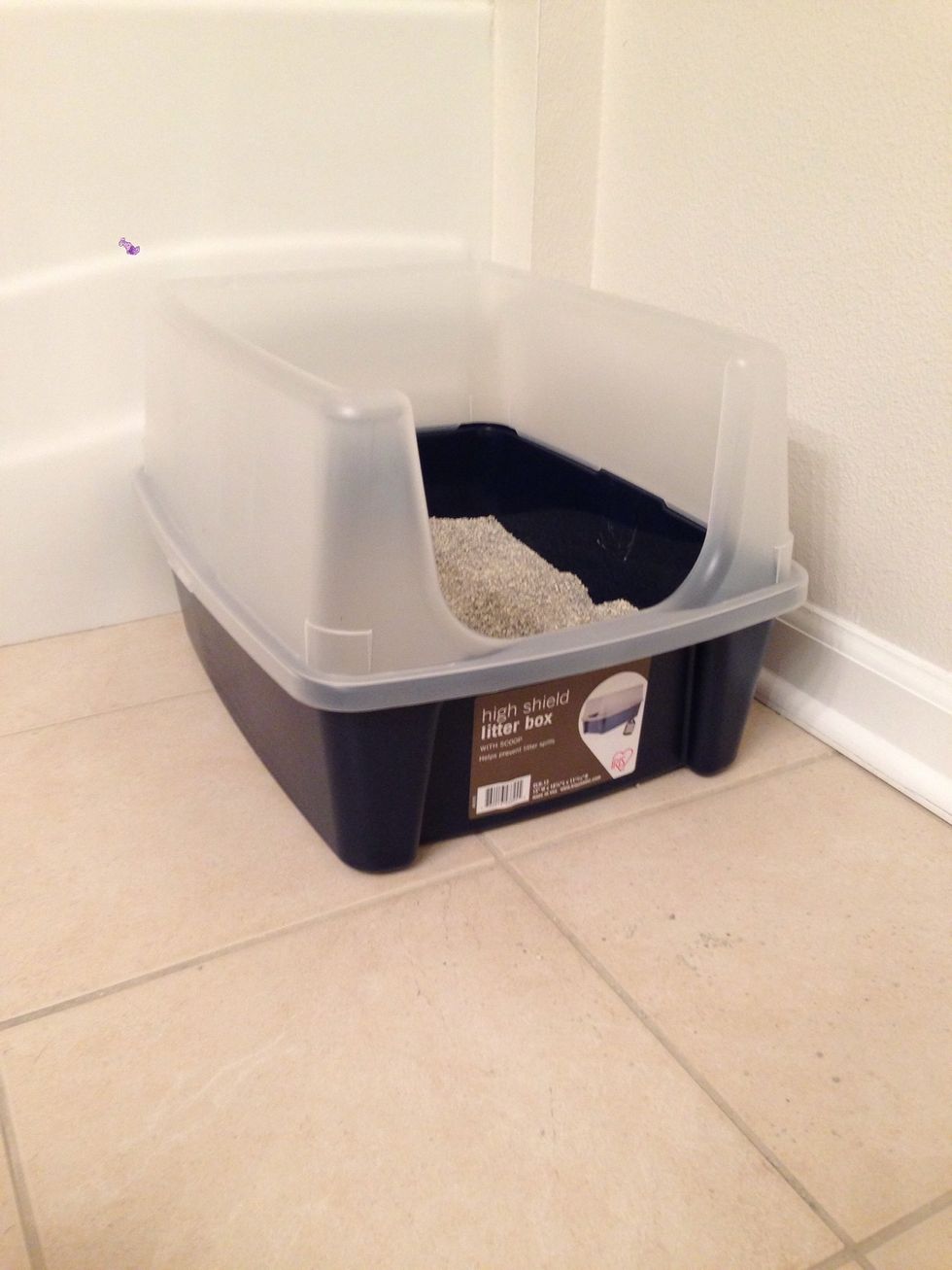 Make sure your car has access to water and litter up until you put them in the carrier to go to the airport.
Once you have the cat in the carrier and are headed to the airport, remember to be careful with exposure to extreme weather. Your cat will be stressed and exposure to ehat or cold can be harmful.
At the airport you will likely have to remove the cat from the carrier to go through security. Make sure you have minimal other distractions during the time that your cat will not be in the carrier!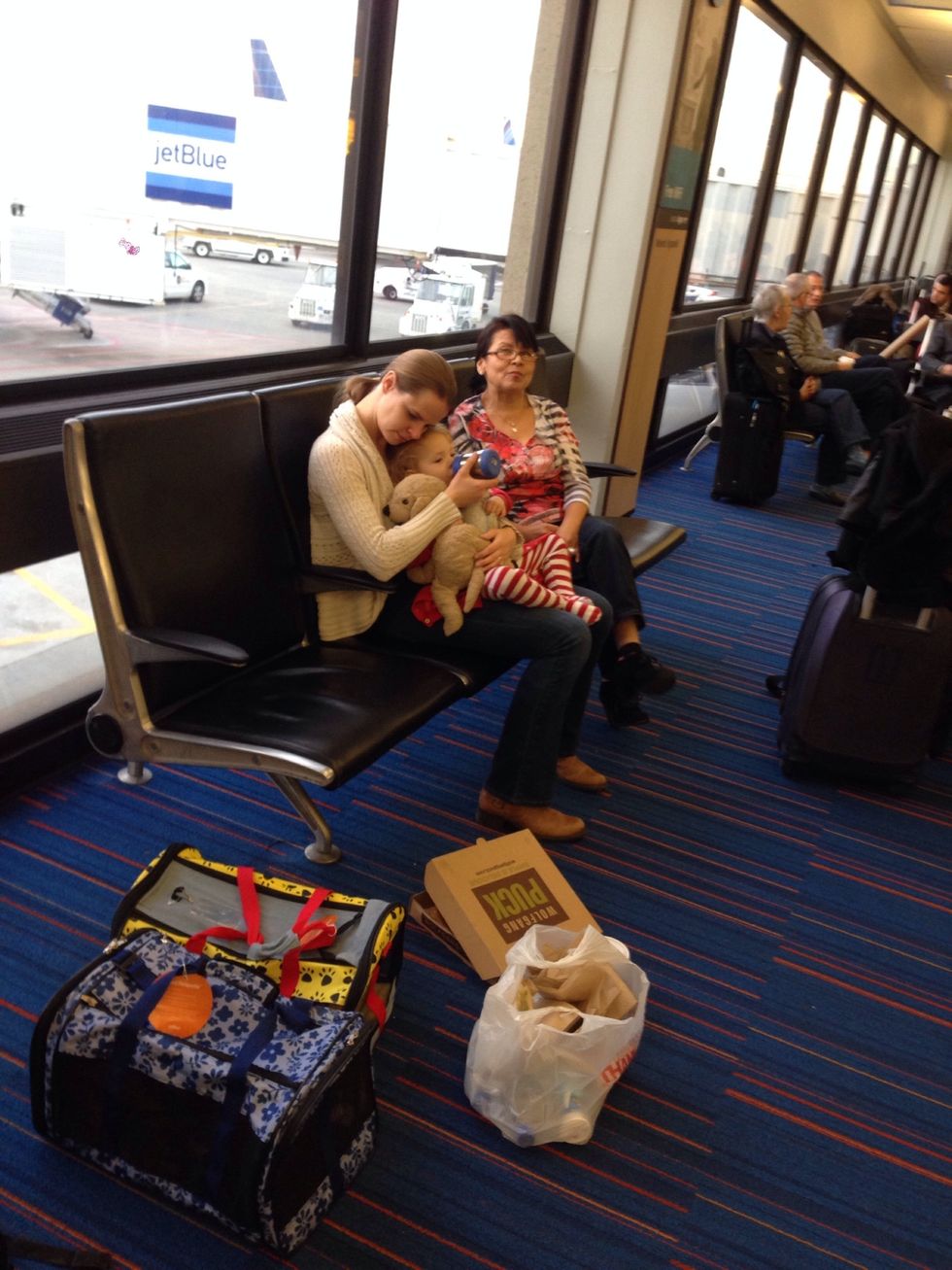 Find a quiet place at the gate to relax away prior to boarding.
On the flight, place your car under the seat. Carefully monitor your cat for distress. After take off, if the cat is stressed, you may wish to place the entire carrier on your lap.
It's really not a good idea to take the cat out of the carrier on the place! Resist the urge.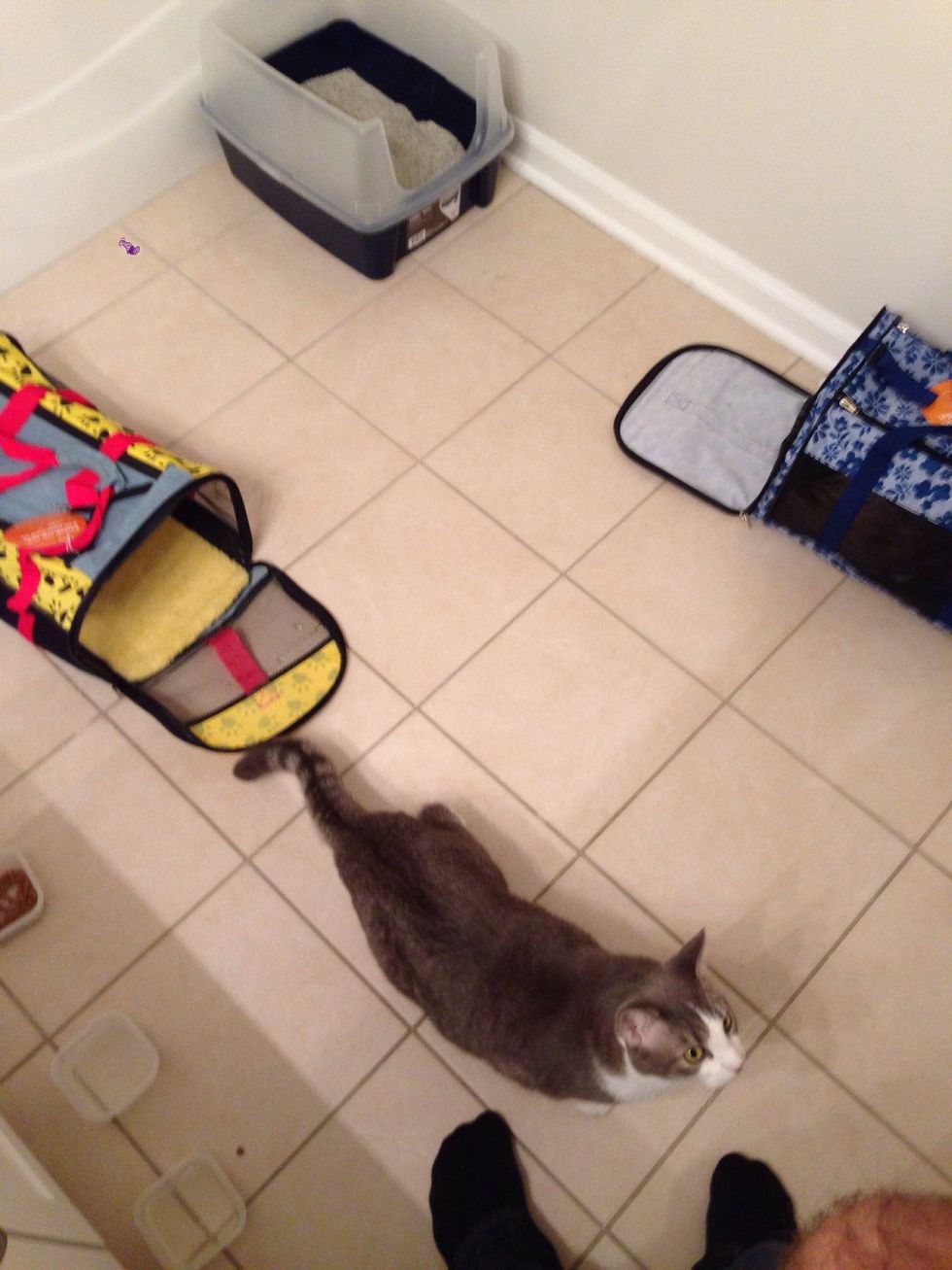 At your destination, have you a small room set up with water, food, litter and a soft, quiet place for your cat to recover!
Cat
Cat carrier
Hand towel
Some wet wipes