Romaine Lettuce: Rinse and devein
Zucchini: 1) Chop each end of the zucchini off. 2) Using a vegetable peeler, cut the zucchini into strips
Black Beans: Using a food processor or blender pulse the diced tomato, onions, tomato paste and cumin into a thick consistency sort of like a paste.
Hand stir minced garlic into black bean "paste"
Layering: On the bottom, lay the lettuce, then one zucchini strip. Using a conservative amount of the paste, spread it even onto the zucchini.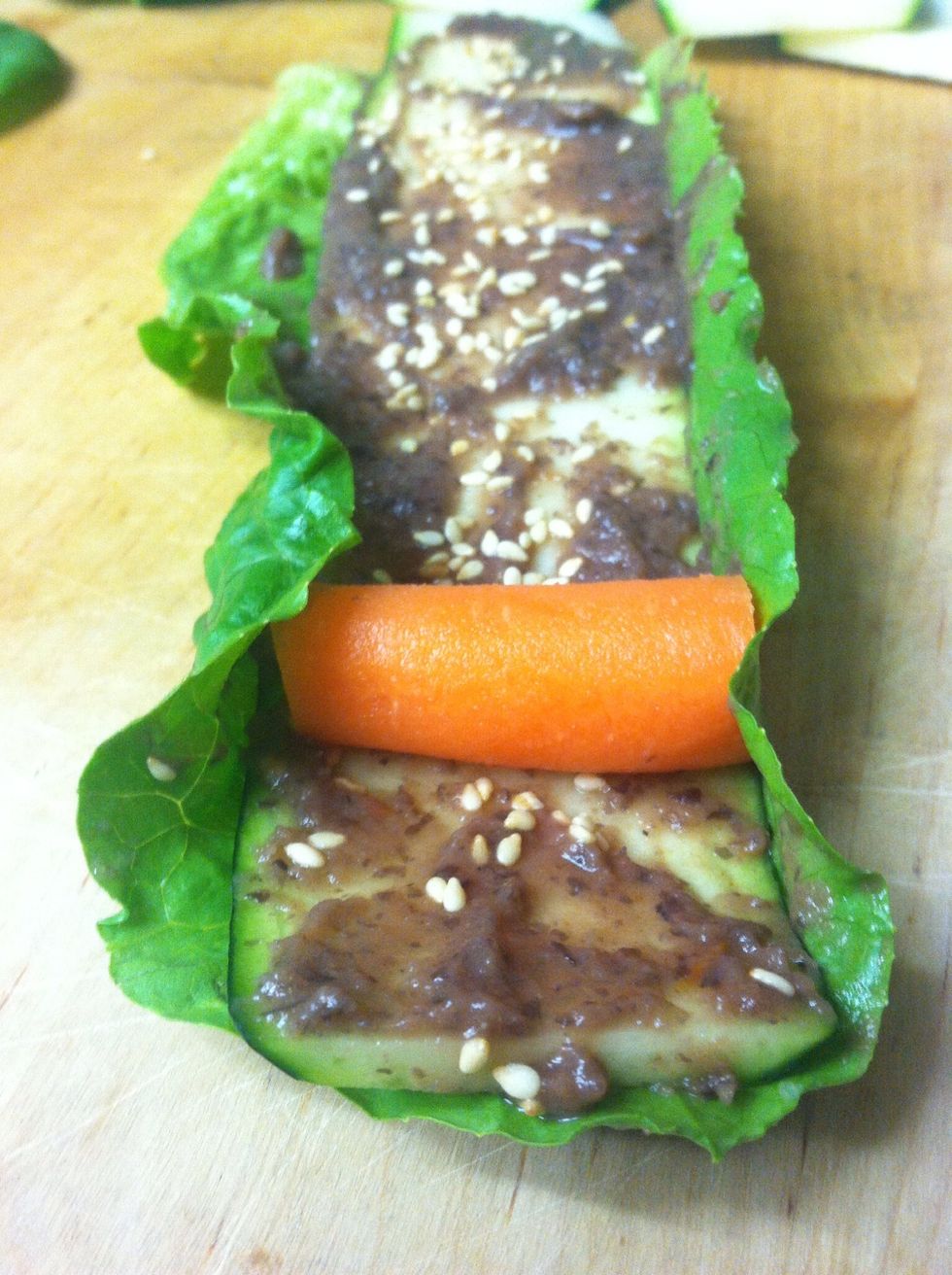 Place one baby carrot on one end of the zucchini & lettuce, then roll it up securing with a toothpick.
Line all the rolls up in a baking dish, then put in the oven for 40 minutes at 200-degrees.
2.0 Zucchinis
2.0 Romaine Lettuce Hearts
1.0c Black beans, cooked and rinsed
1/2 Large Onion
1/2 Tomato
12.0 Baby Carrots
1.0Tbsp Cumin
1/4c Minced Garlic
White pepper to taste