How to carrot cake with yogurt cheese frosting (low fat)
Carrot Cake With Yogurt Cheese Frosting (Low Fat)
53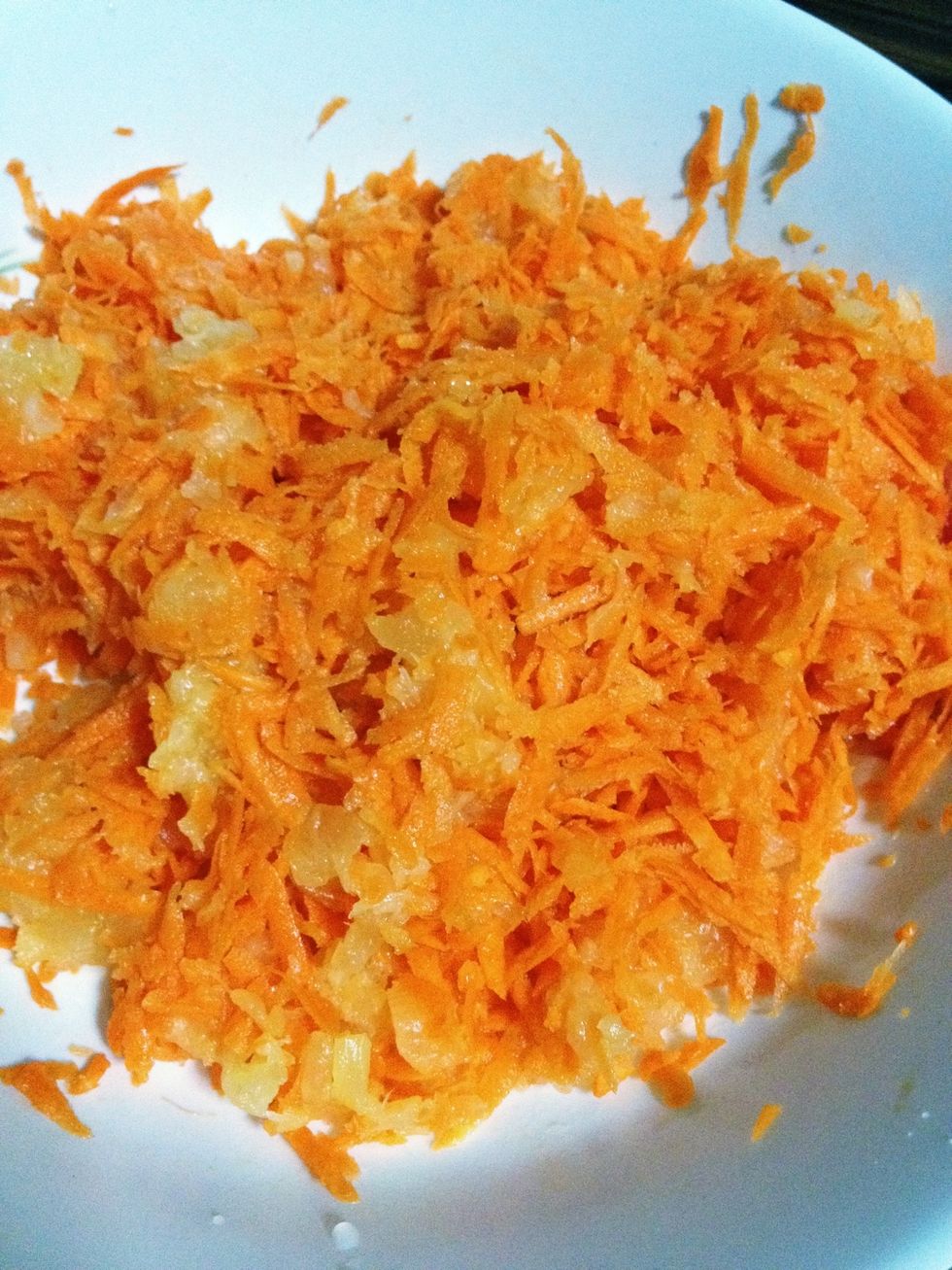 Preheat oven to 170 degree Celsius. Grate the carrot and squeeze out excess juice using hand.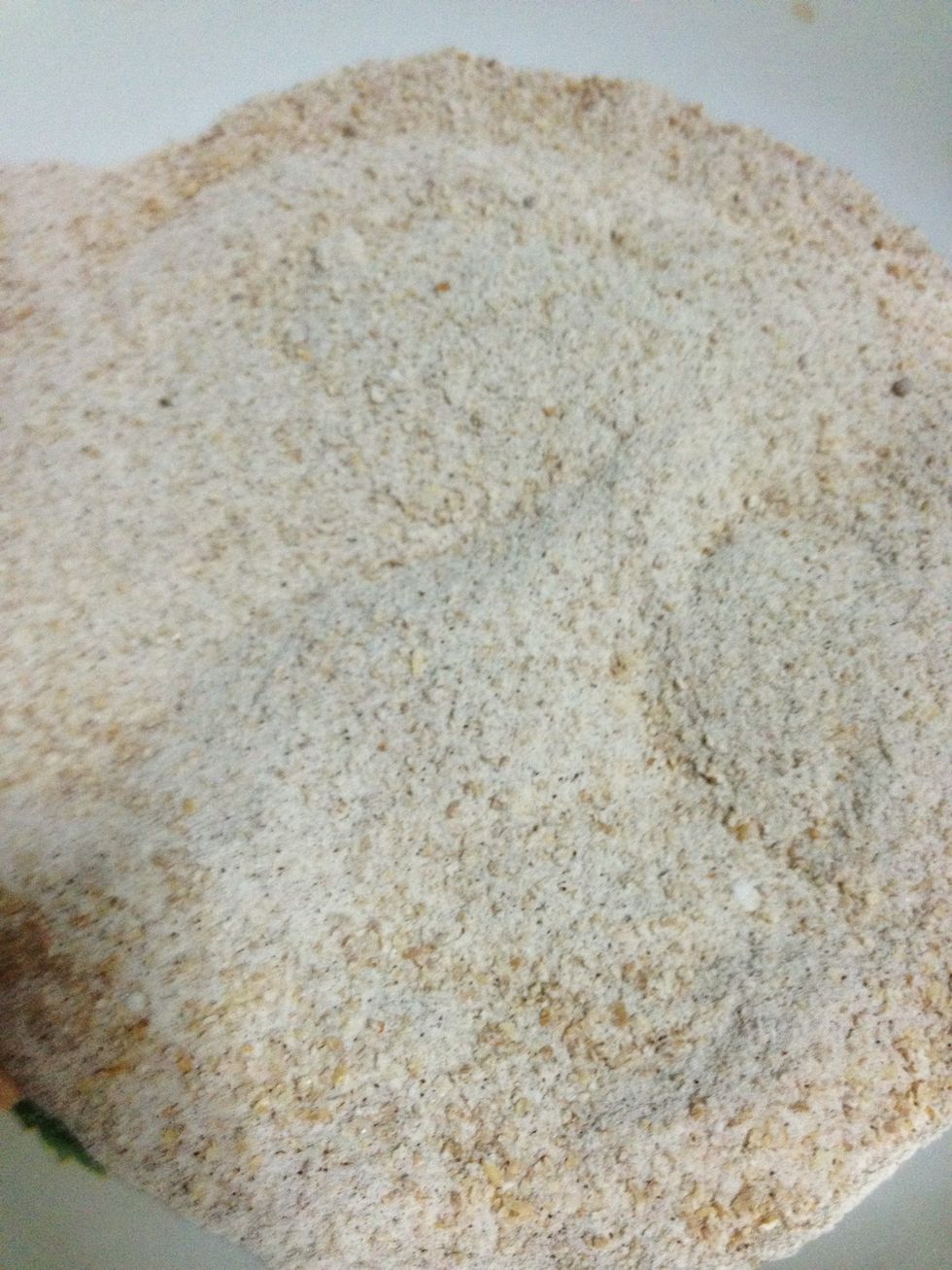 Mix wholemeal flour, baking soda, baking powder, cinnamon, nutmeg, ginger powder, sugar and Splenda (dry mixture).
Whisk together egg, olive oil, milk and vanilla essence (oil/egg mixture).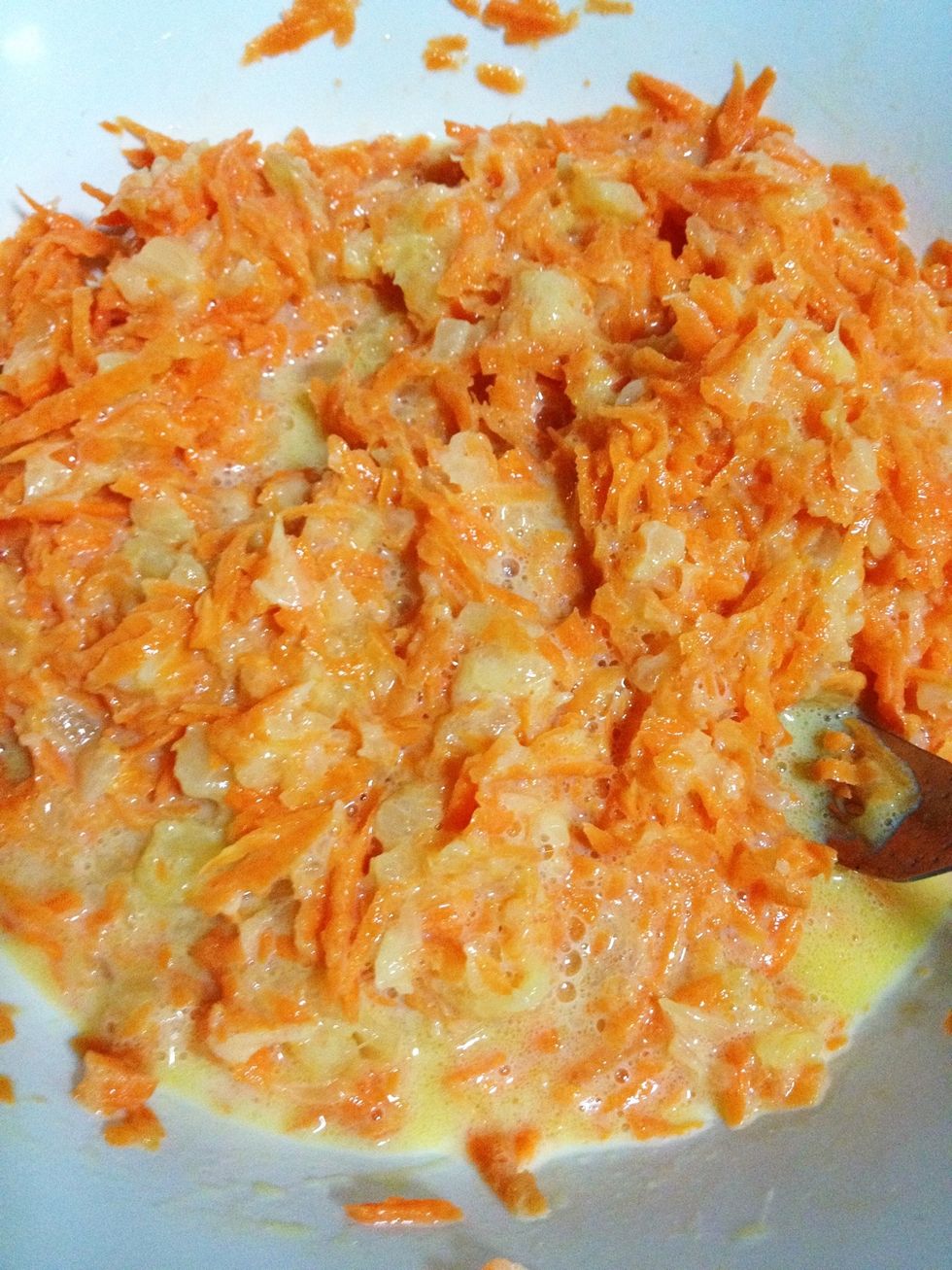 Add the oil/egg mixture to the grated carrot, mix well (wet mixture).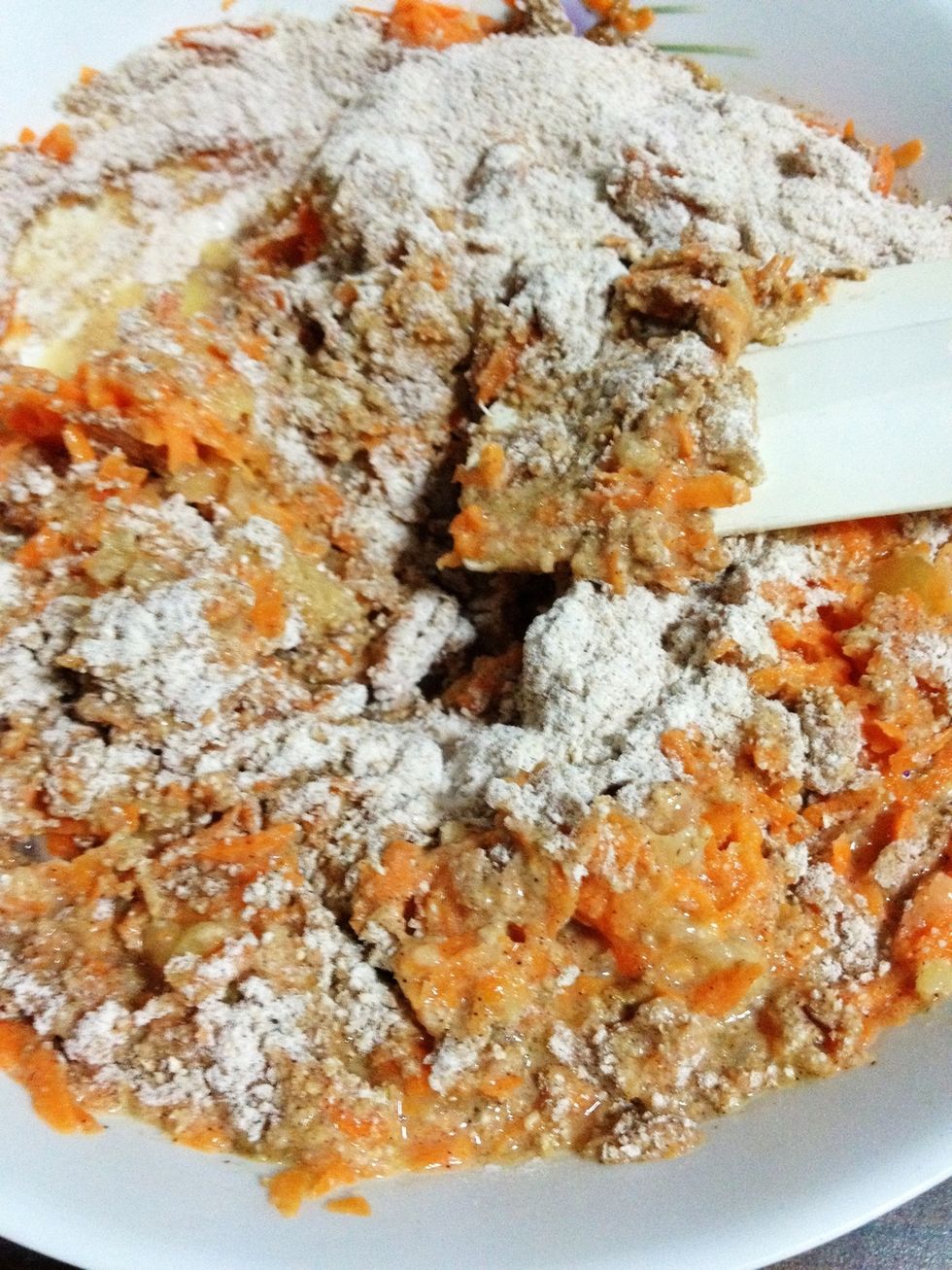 Add the dry mixture to the wet mixture. Mix until just combined. (over mixing causes the cake to be dense and tough).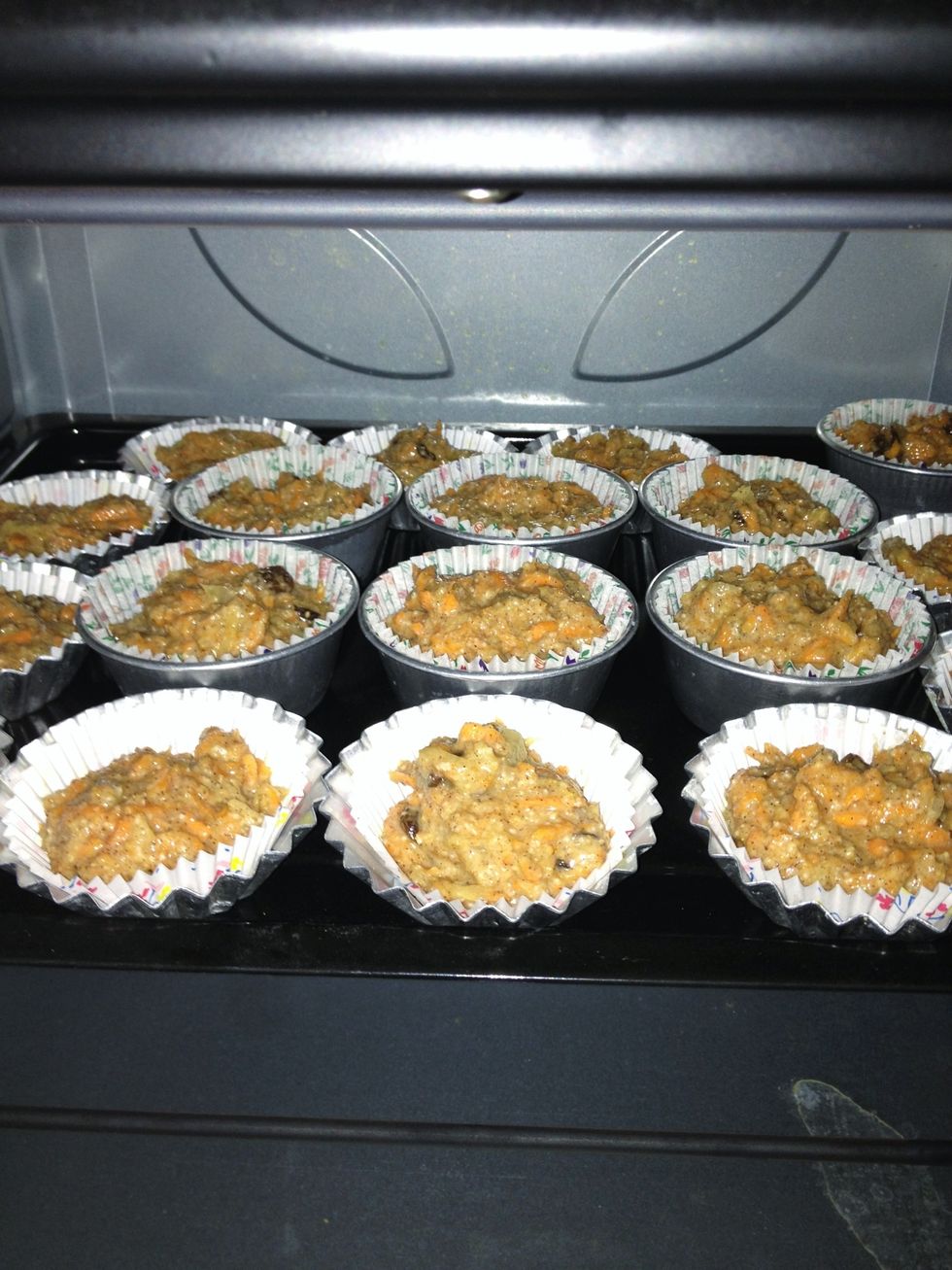 Add in raisins, chopped nuts, spoon and fill the cupcake cases. Bake for 15 to 20 minutes, middle rack. Recipe makes about 16 small cupcake.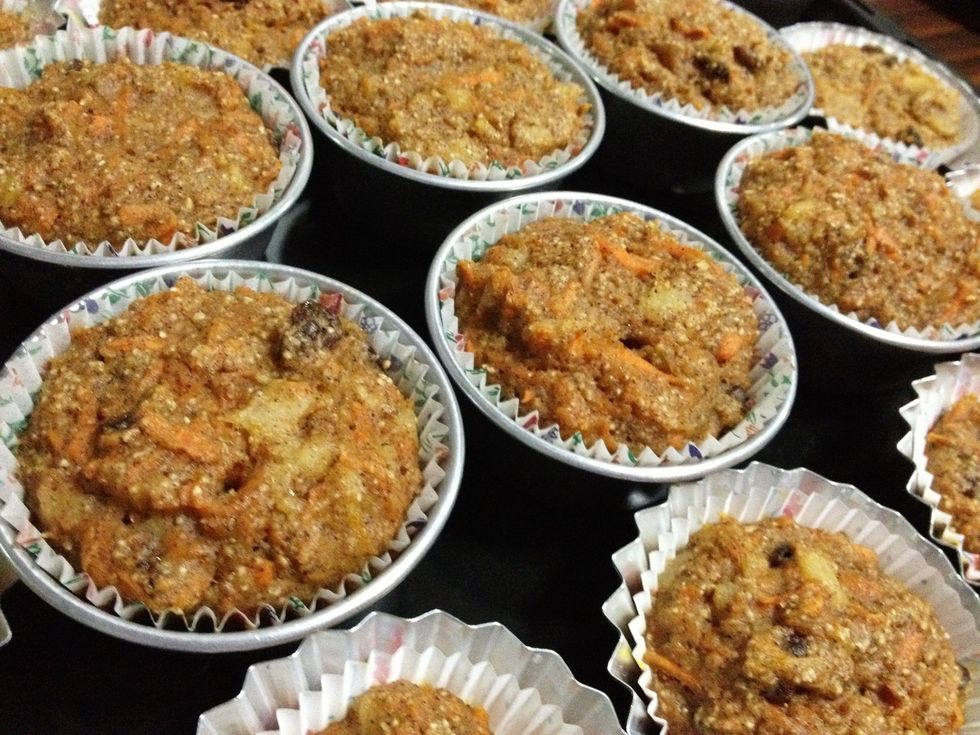 Test for doneness by inserting a skewer into the middle of the cake. Done when the skewer comes out clean. Cool the cupcakes before adding the frosting.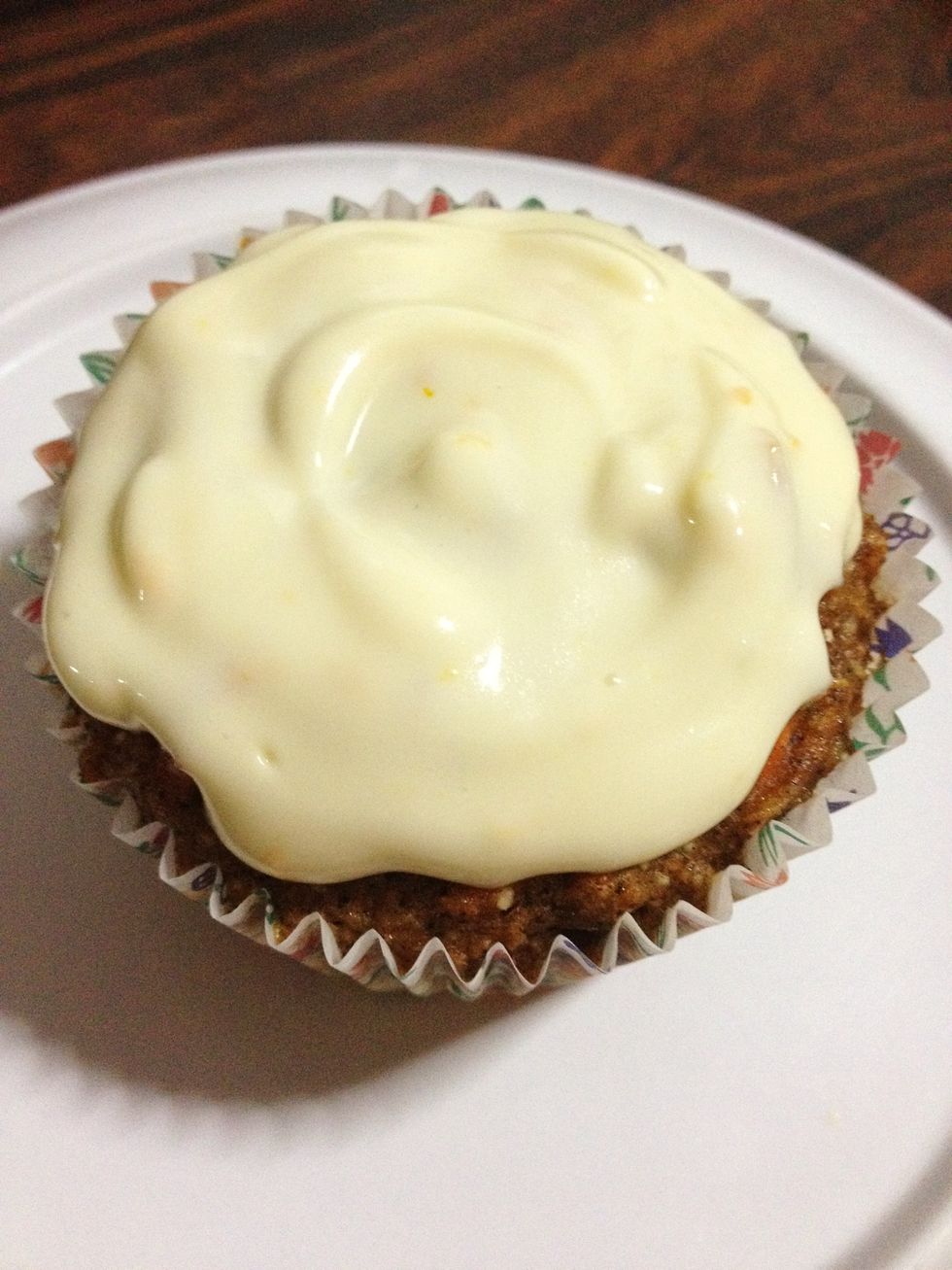 Cream cheese yogurt frosting - mix cream cheese, yoghurt, icing sugar and orange zest.
1/2c Whole meal flour
1.0tsp Baking soda
2.0tsp Baking powder
1/2tsp Cinnamon powder
1/4 Nutmeg powder
1/4tsp Ginger powder
1/3c Brown sugar
6.0g Splenda (Sucralose)
1.0 Whole egg
3.0Tbsp Olive oil
2.0tsp Vanilla essence
1/2c Nonfat milk
2.0c Carrot, grated
1/2c Raisin
1/2c Nuts (walnuts, almond, pecans) (optional)
THE FROSTING
125.0g Cream cheese (Kraft - low fat version)
25.0g Nonfat plain yoghurt (no sugar added)
30.0g Icing sugar
Orange/lemon zest (half a fruit)