With this tutorial, you will learn how to water and trim a Bonsai tree!
19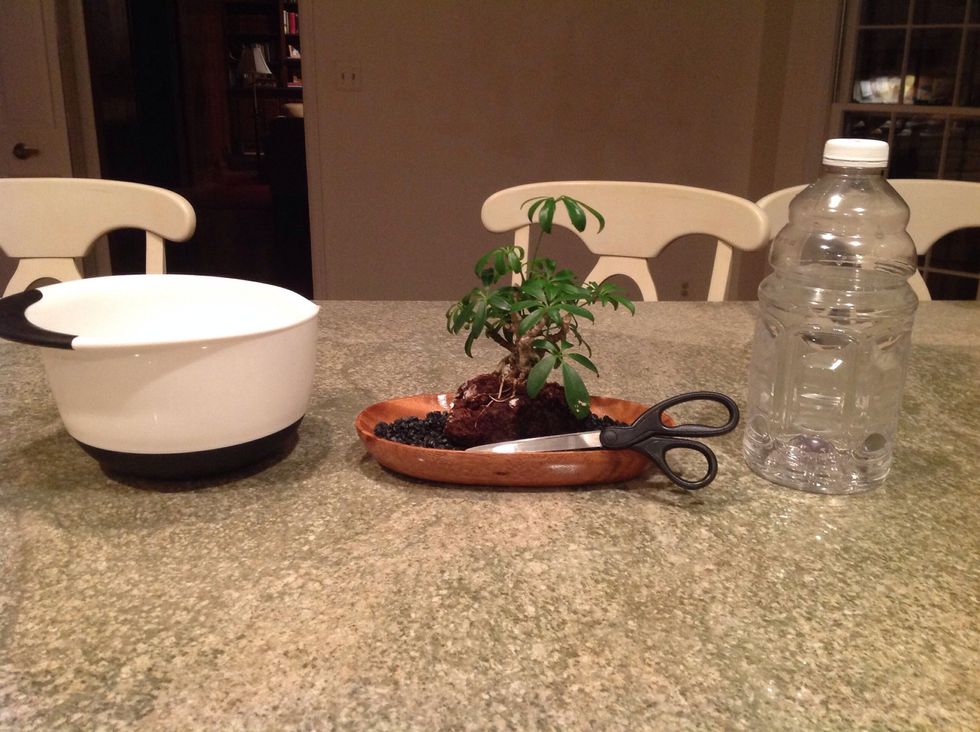 First, gather all of your supplies.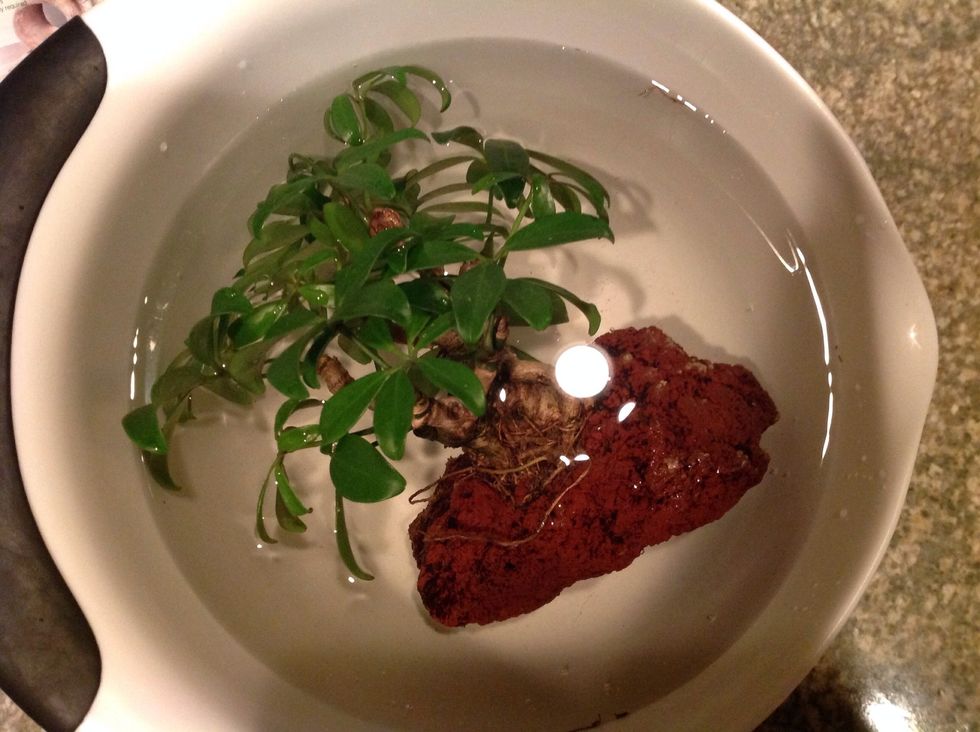 Using the spring water, fill the bowl halfway, and then place the tree in the bowl.
Leave the tree to soak in the water for 30 minutes.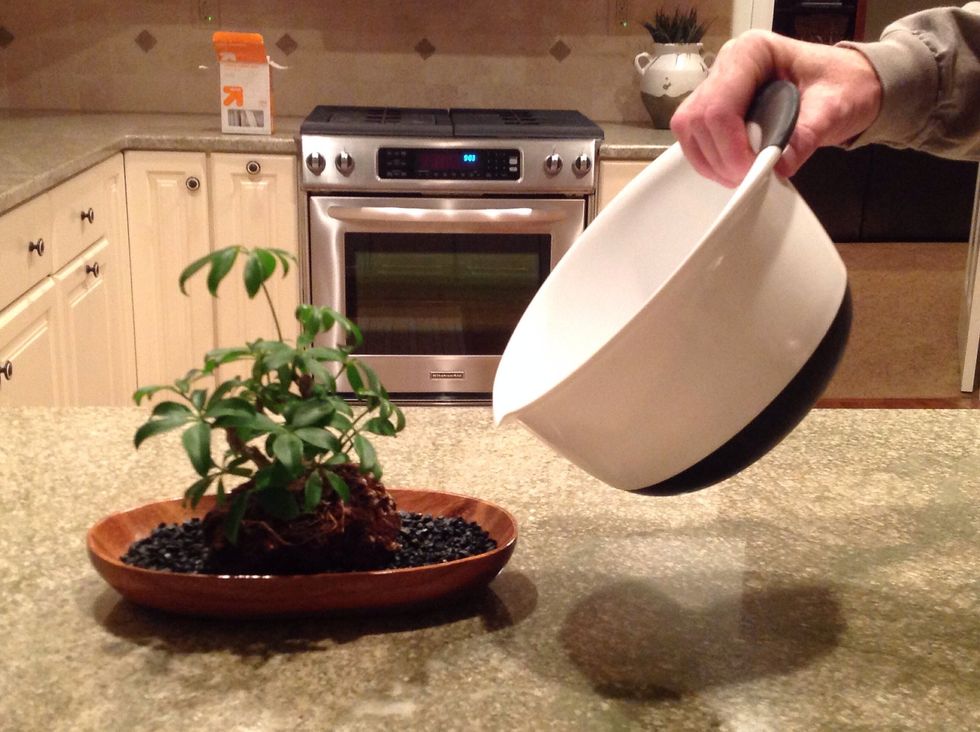 Take the tree out of the water and pour the rest of the water into the bowl with the pebbles.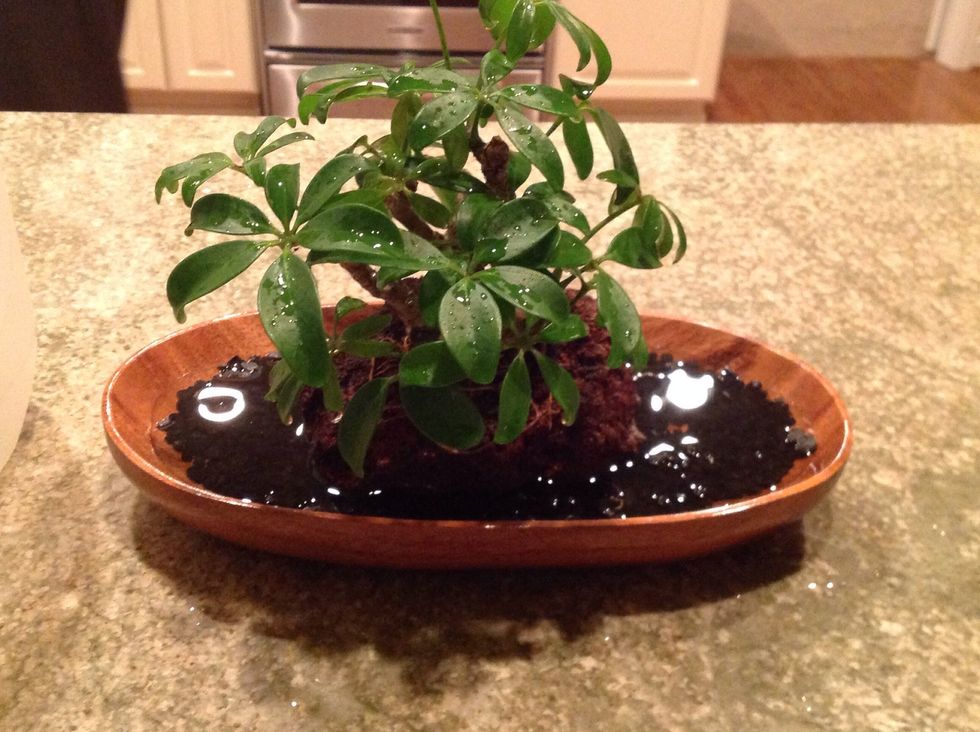 Sprinkle the water onto the leaves from the pebble water.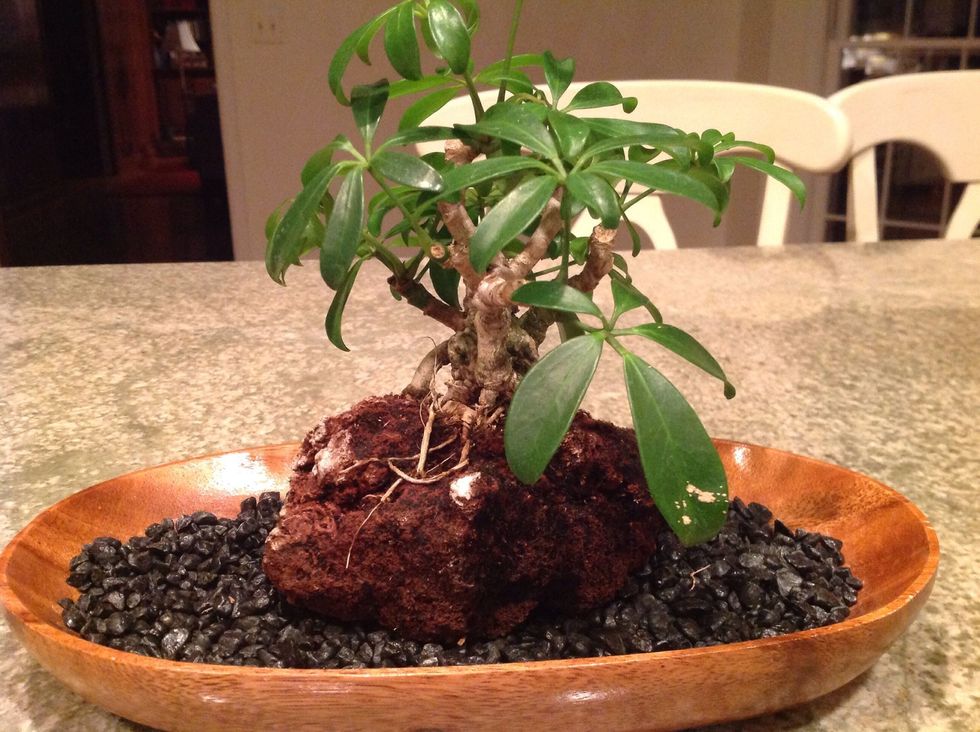 The water will absorb into the plant overnight.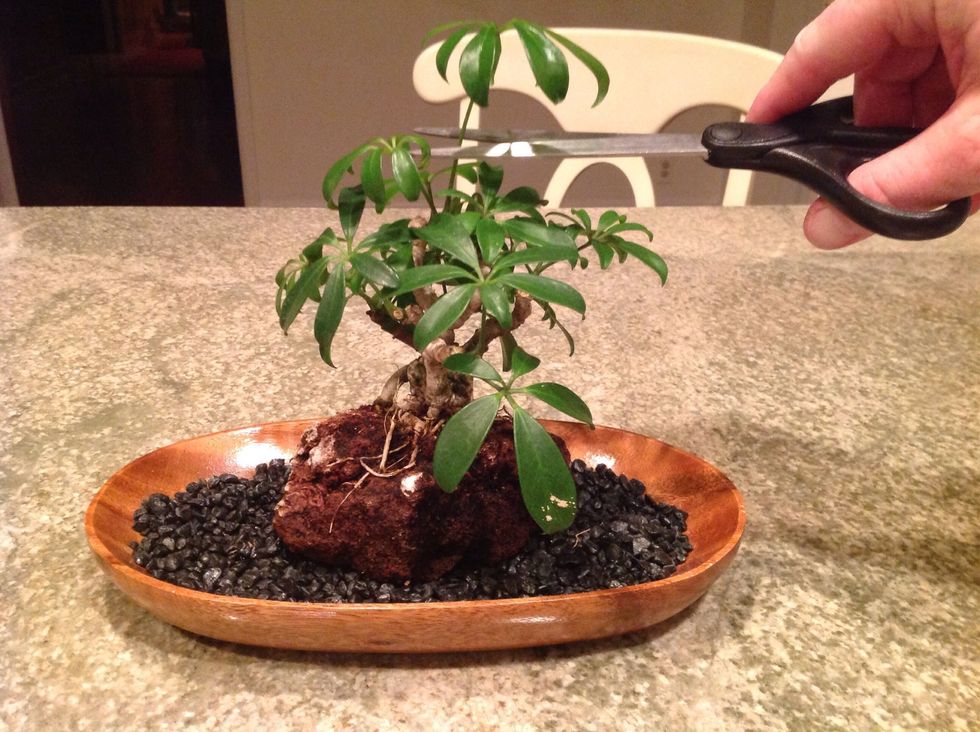 To trim the tree, take scissors or clippers and cut off the leaves that do not look right.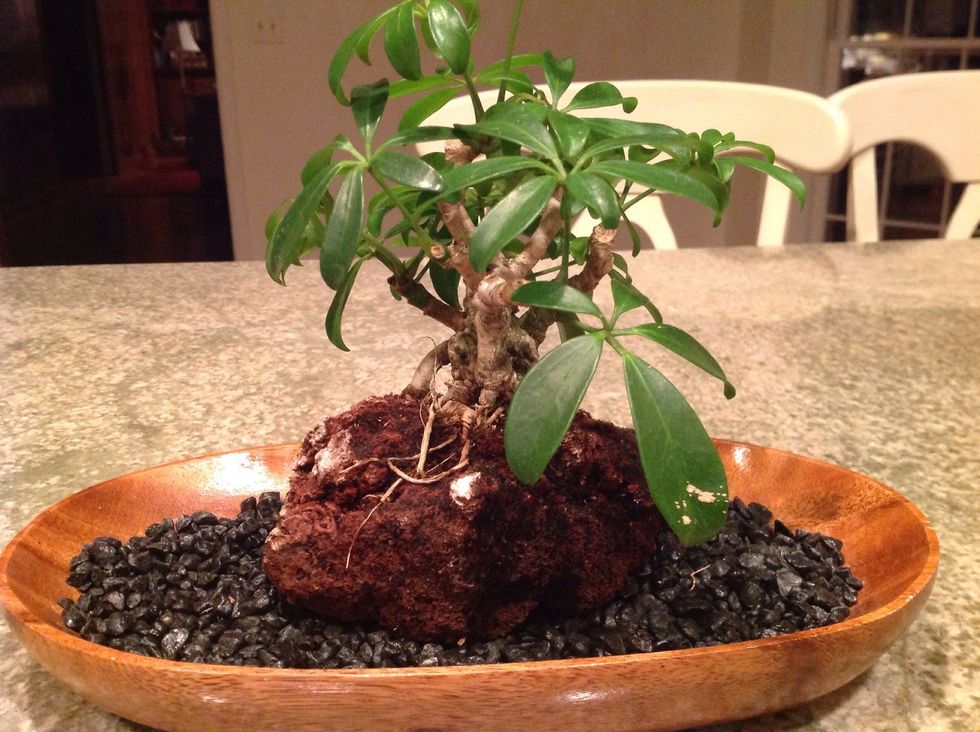 Repeat once a week, then you will have a beautiful, healthy bonsai tree.
1.0 Bonsai tree
1.0 Medium bowl
1.0 A bowl of pebbles for the tree
1.0gal Spring water (any brand is fine)
1.0 Scissors or clippers