Caramel Apple Mini Cheesecakes W/ Streusel Topping
9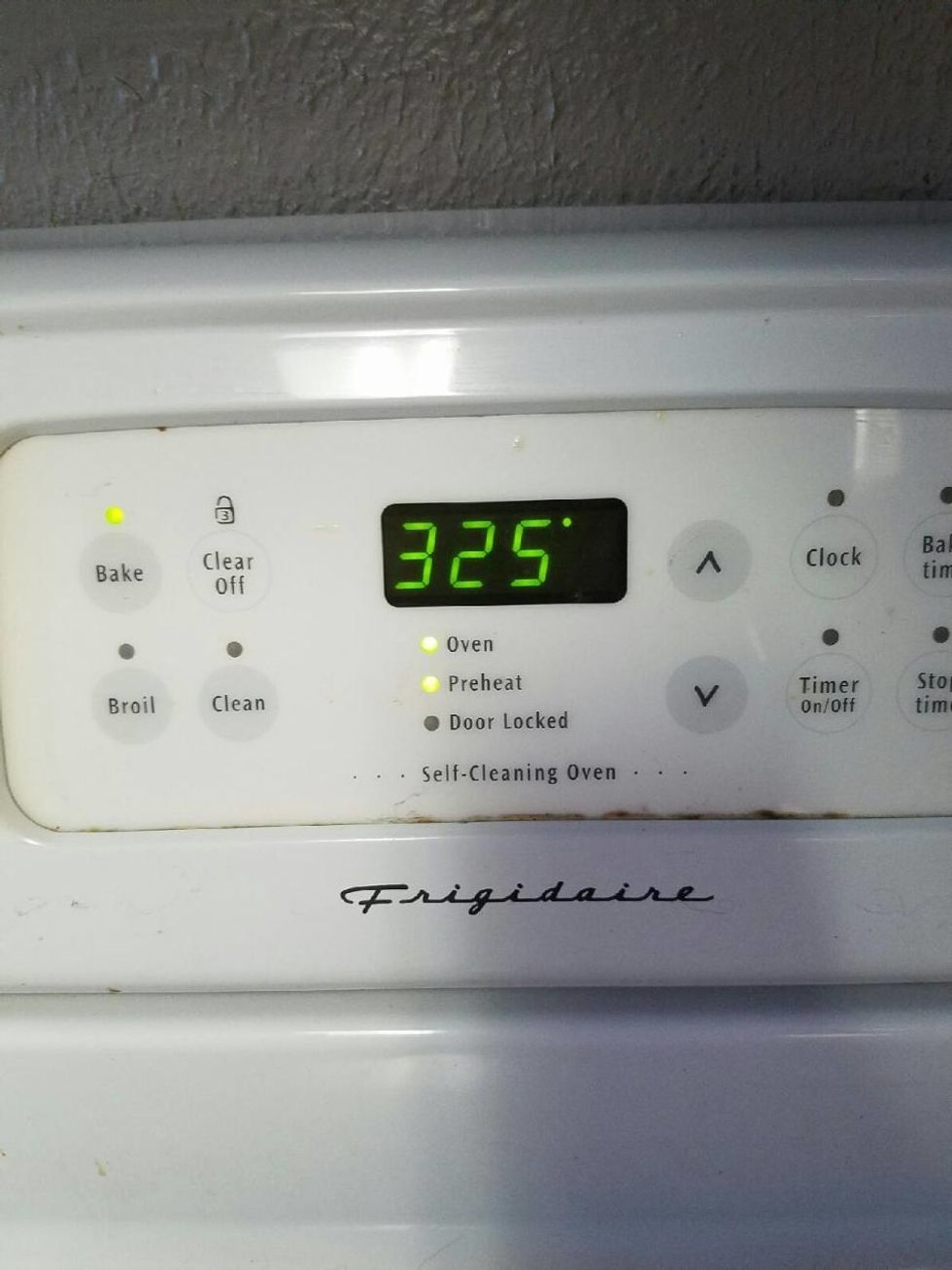 Preheat oven to 325 F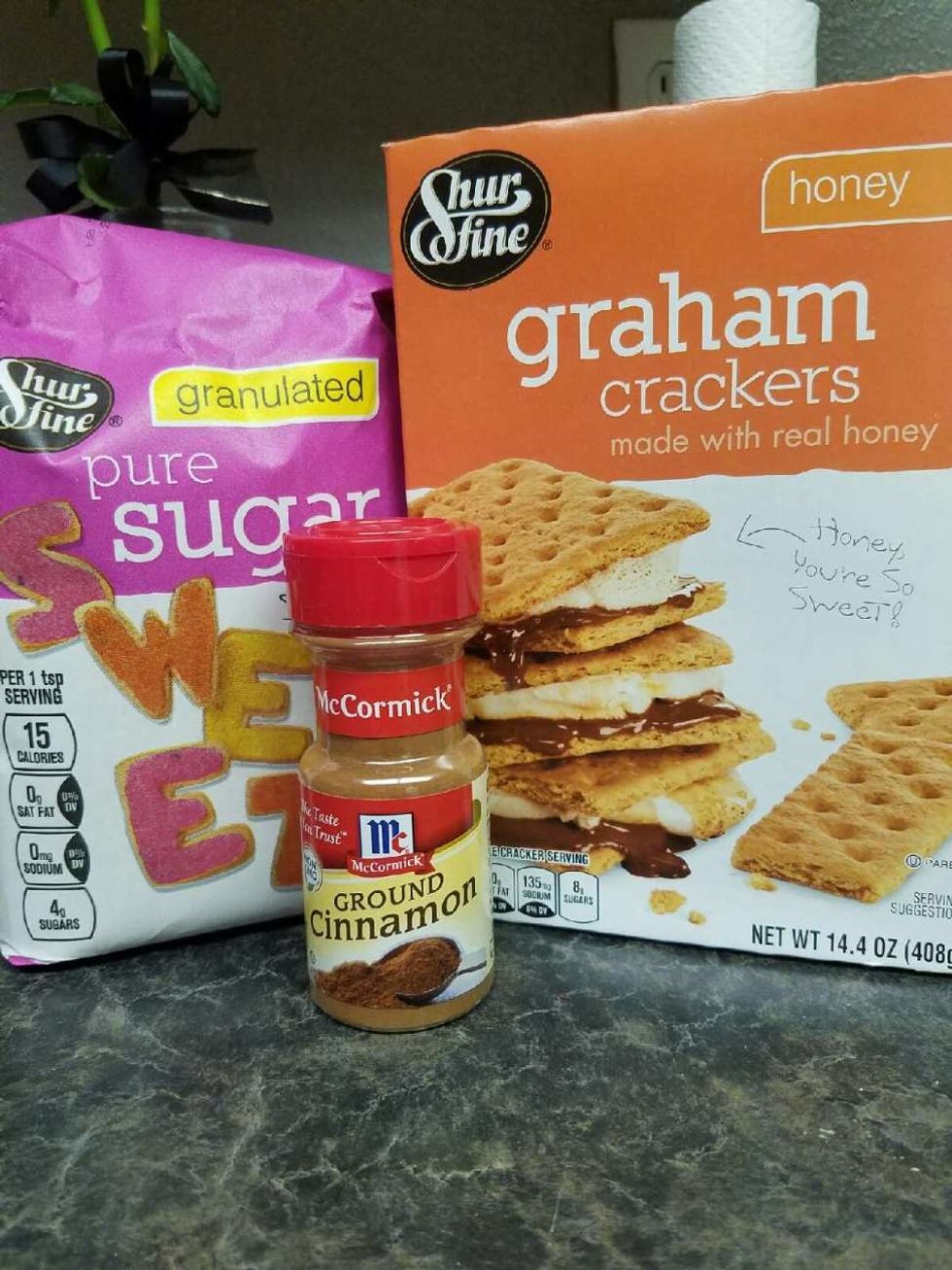 In a mixing bowl, whisk together graham cracker crumbs, sugar and cinnamon.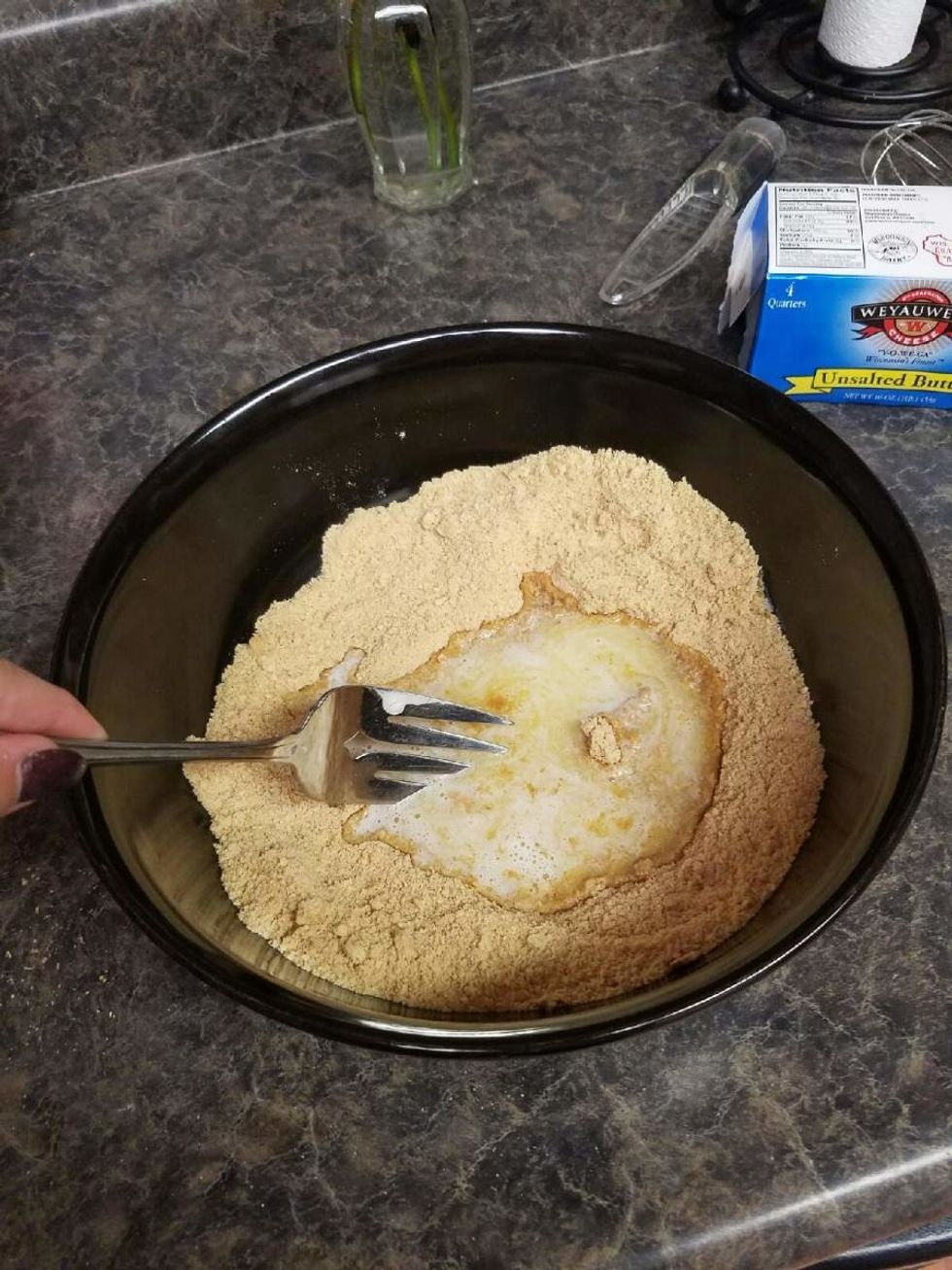 Pour in butter and using a fork, stir until evenly moistened.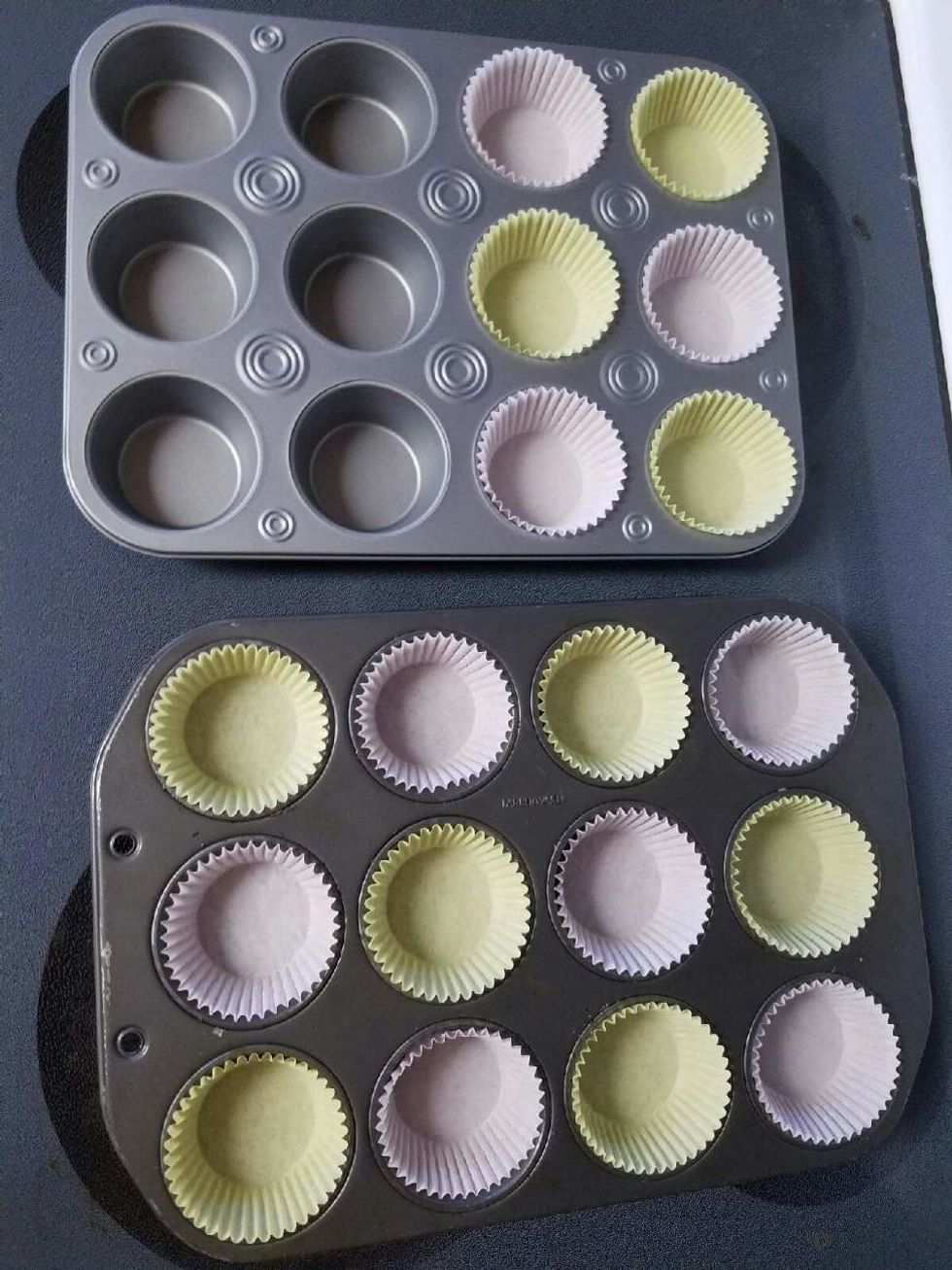 Place 18 cupcake liners in pan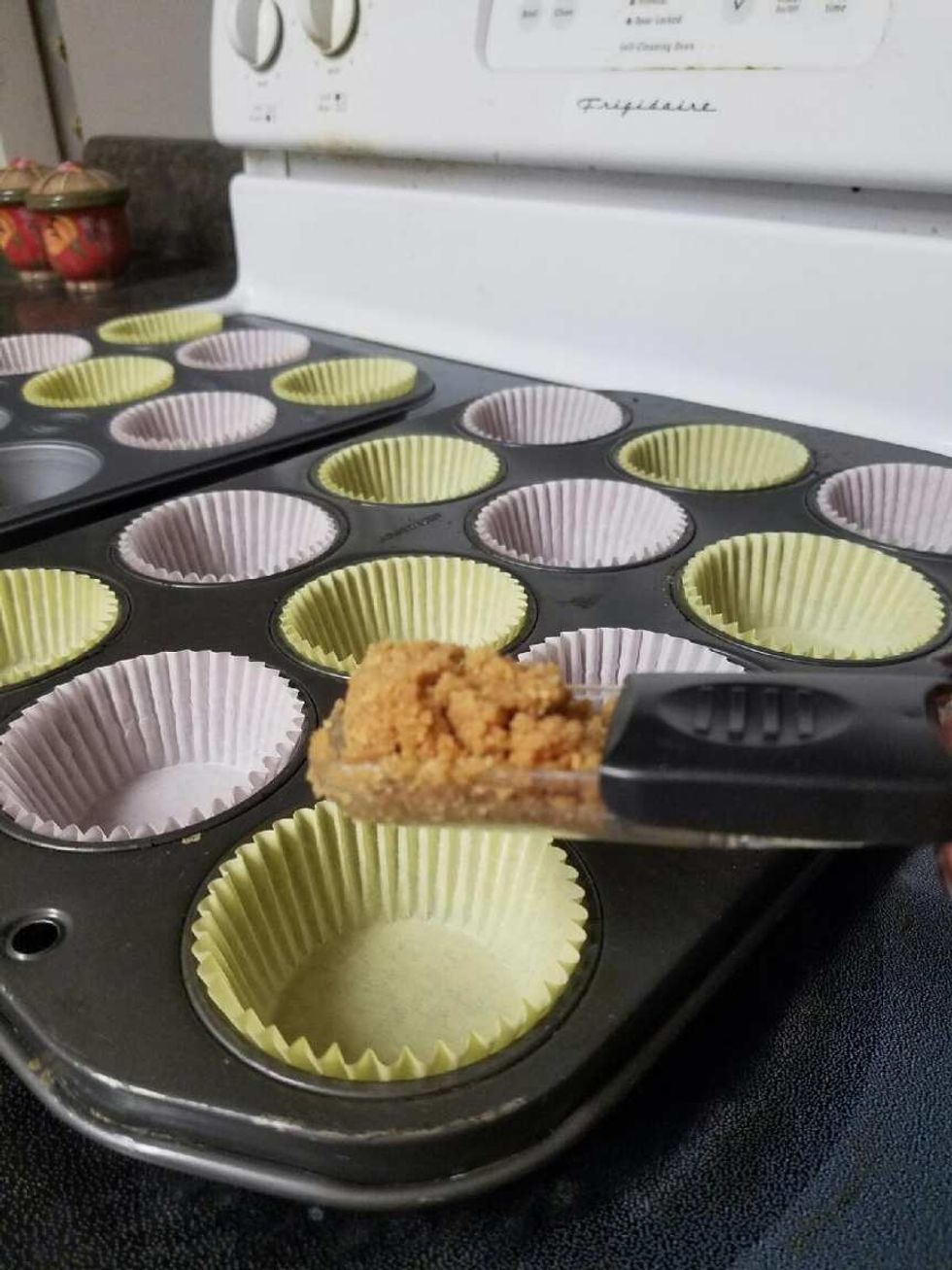 Divide mixture among 18 paper lined muffin cups, adding a rounded tablespoon to each cup.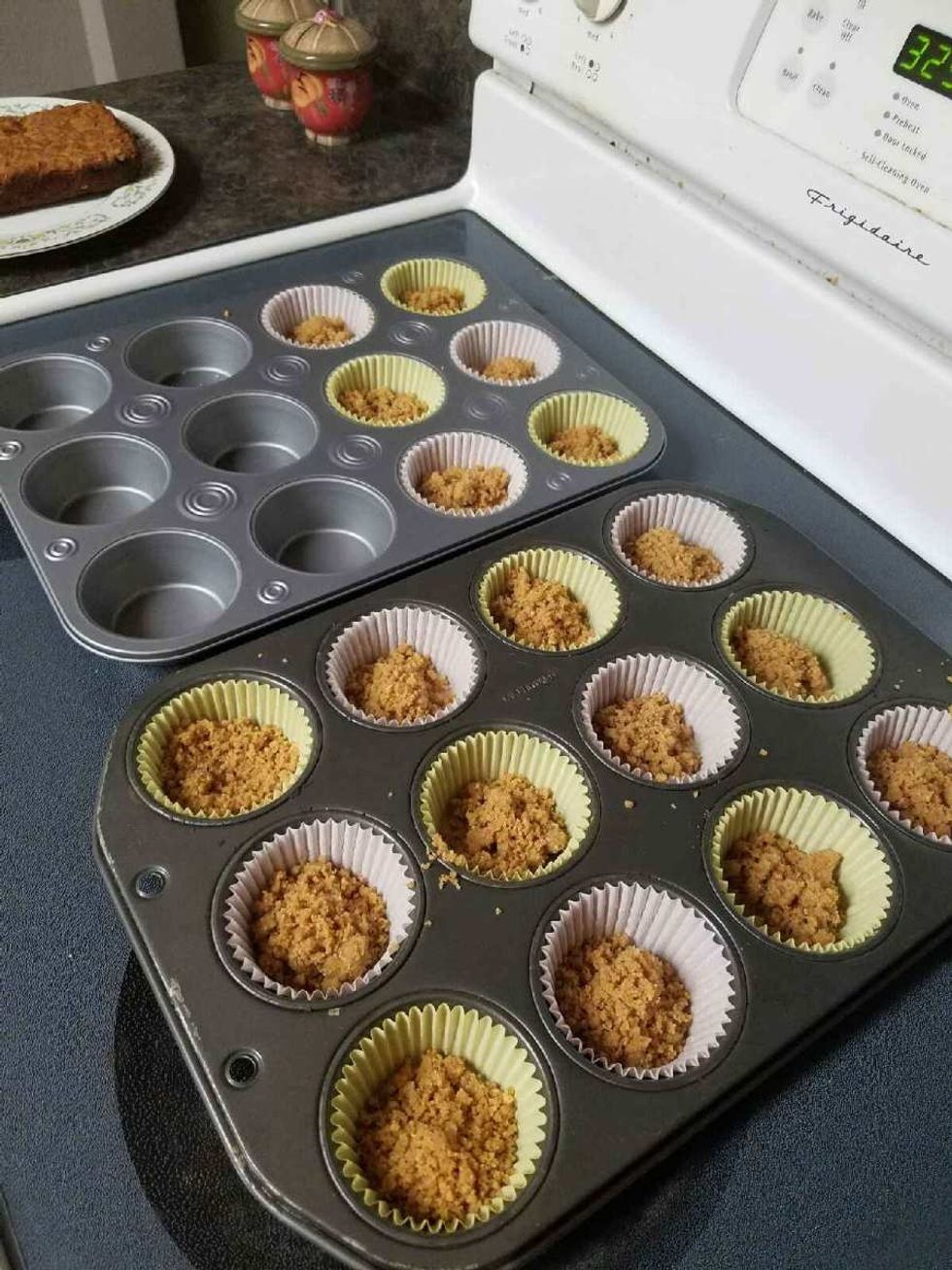 Press into an even layer.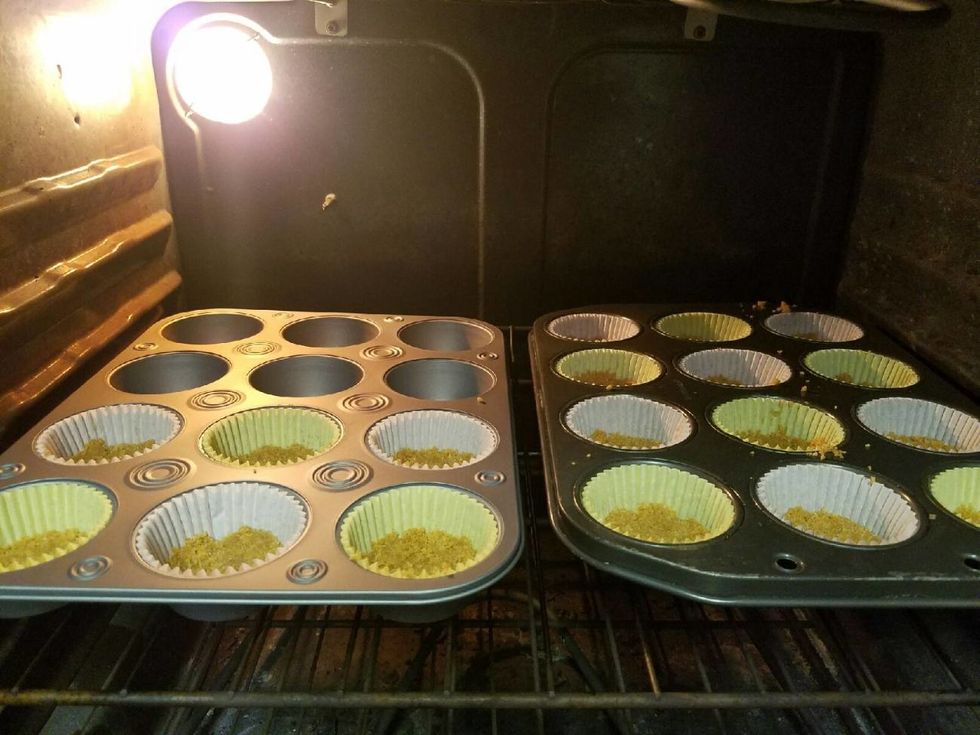 Bake in preheated oven 5 minutes, then remove from oven and allow to cool.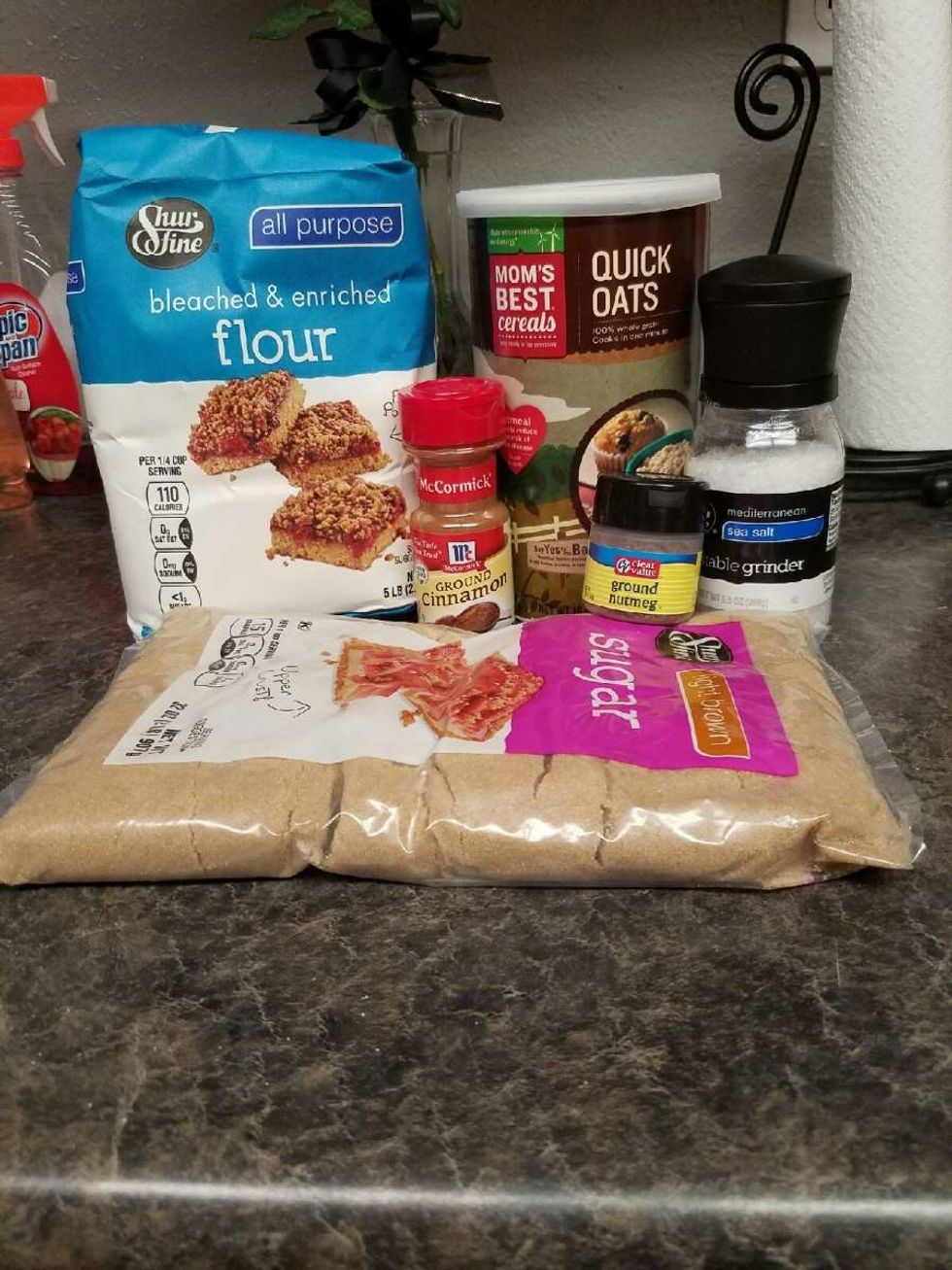 In a mixing bowl, whisk together flour, quick oats, brown sugar, cinnamon, nutmeg and salt.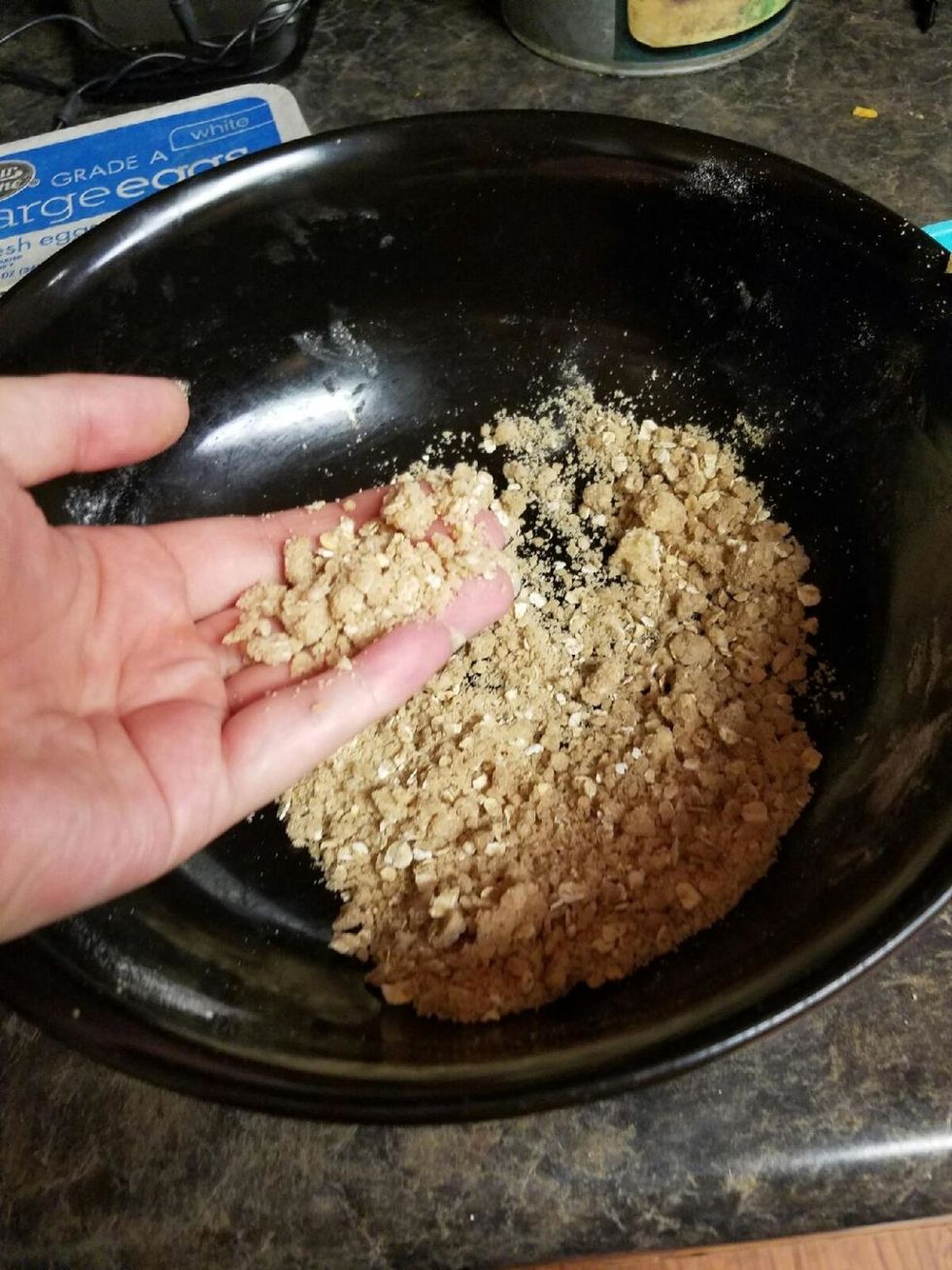 Add cold butter and using fingertips, rub butter into dry mixture until it comes together in small crumbles and pieces of butter are no longer visible.
Transfer to refrigerator while preparing apples and filling.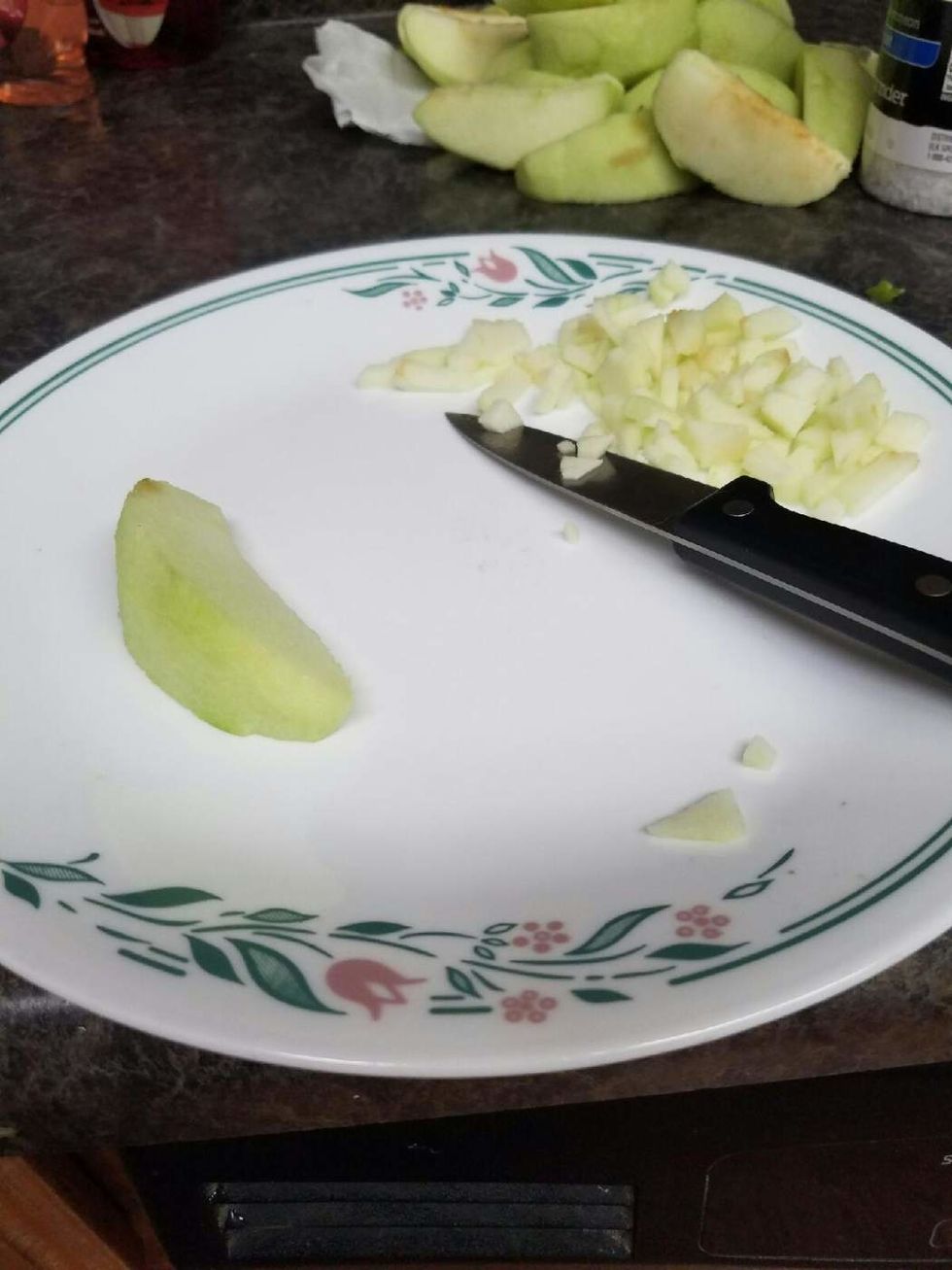 Chop apples. Then, in a bowl, toss chopped apples with lemon juice, set aside.
In a mixing bowl, using an electric hand mixer set on medium-low speed, cream together cream cheese with sugar just until smooth
Mix in eggs one at a time, then blend in sour cream and vanilla.
Divide cheesecake batter evenly among 18 muffin cups pouring filing over crust
Divide apples evenly over cheesecake layer.
Sprinkle a heaping tablespoon of the streusel over the top.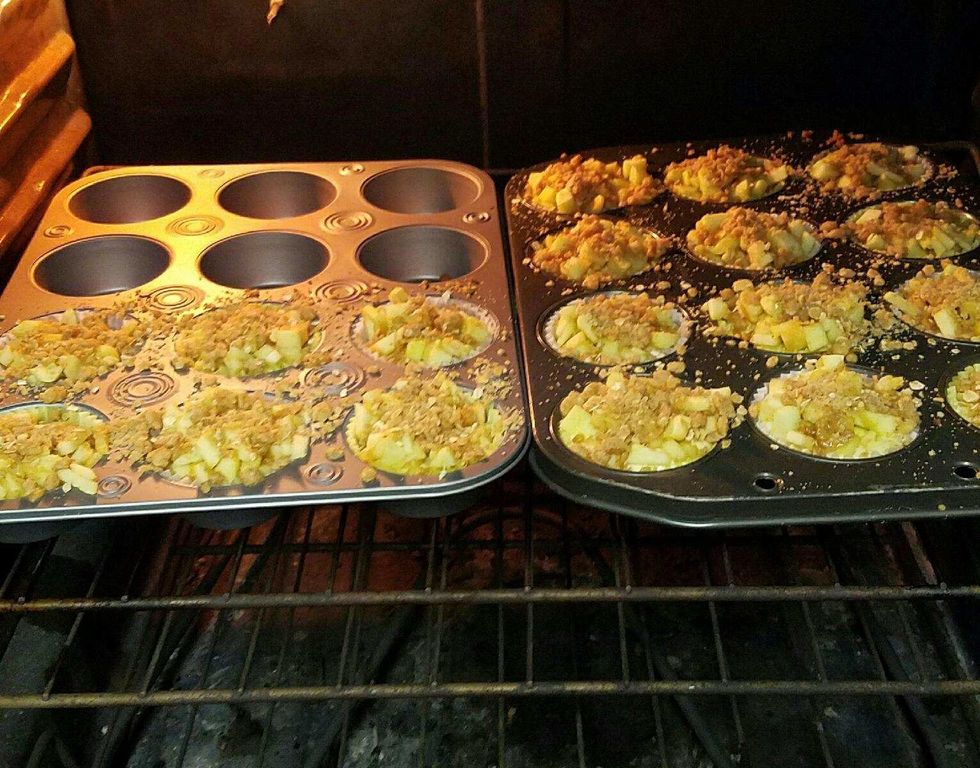 Bake in preheated oven 23 - 25 minutes. Cool at room temperature 30 minutes, then transfer to fridge and chill 3 hours. Serve with caramel sauce.
1/3c Graham crackers finely crushed
2.5Tbsp Granulated Sugar
1/4tsp Ground Cinnamon
6.0Tbsp Unsalted butter, melted
1/2c All-Purpose Flour
1/4c Quick Oats
1/4c Packed light brown sugar
2.0Tbsp Packed light brown sugar
1/4tsp Ground cinnamon
1/8tsp Ground nutmeg
1/8tsp salt
1/4c Unsalted butter, cold and diced into 1/2 inch cube
2.0 8oz. pkgs cream cheese, softened
2/3c Granulated sugar
2.0 Large eggs
1/4c Sour Cream
1.0tsp Vanilla Extract
1.0lb Granny Smith apples, peeled, cored and chopped
2.0tsp lemon juice
1.0c Granulated sugar
1/4c Water
2.0Tbsp Water
1/4c Salted butter, diced into Tbsp pieces
1/2c Heavy Cream
1/2tsp fine sea salt