How to capture a garden vibe for your layout
Capture a Garden Vibe for Your Layout
13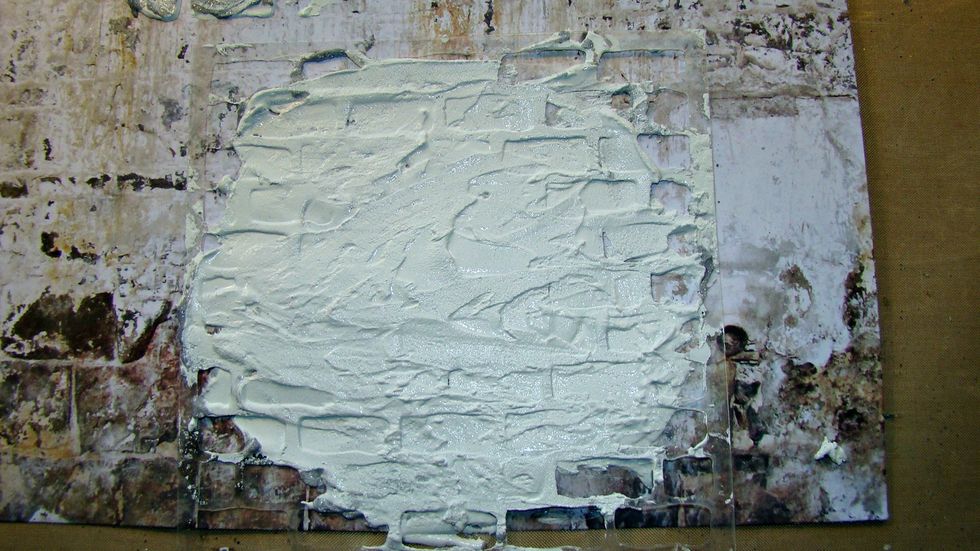 Using your texture paste run it randomly in different spots on your card stock. Leaving it in place for the next step.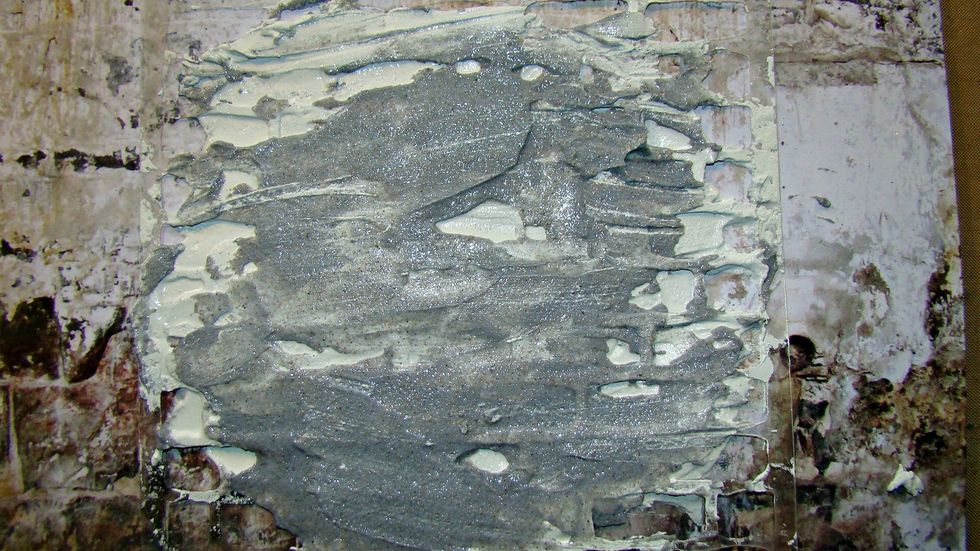 Take your Stone Effects concrete and lightly swipe on top and remove the stencil. This gives your bricks a random organic look. You can also mix gray paint with craft sand to get a nice texture.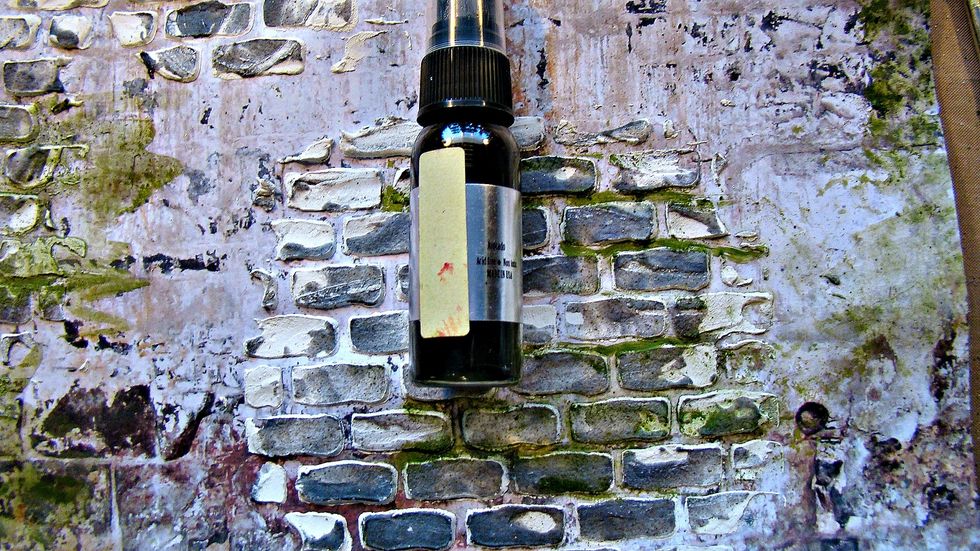 Once your stencil is completely dry, spritz here and there with water and with paint brush, paint on your Avocado and dap with baby wipe and spritz to give the effect of moss.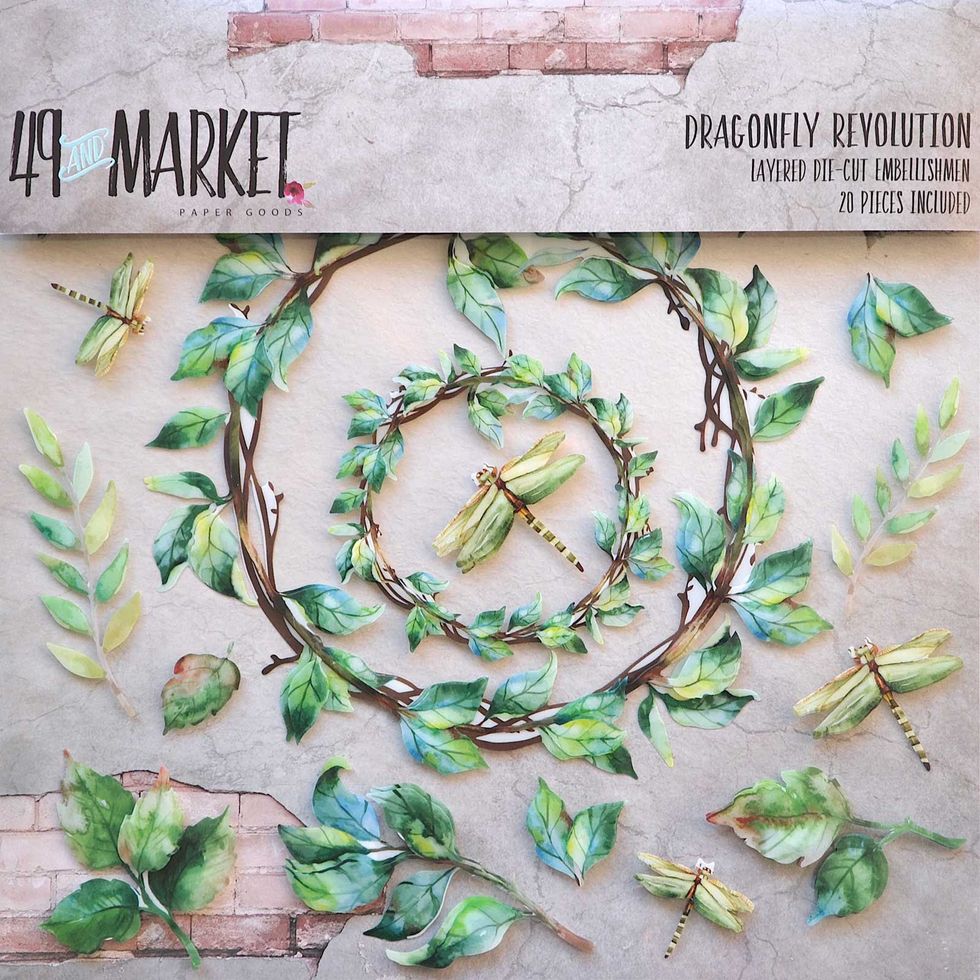 These are some 3D embellies I used to assist me with my layout.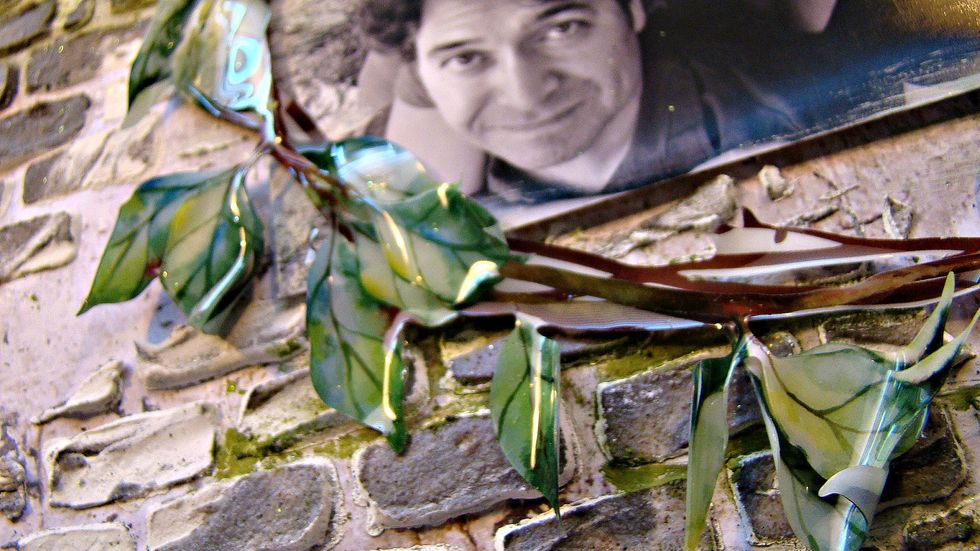 49 & Market has a beautiful array of page embellishment and when these are slightly heated with your heat tool they will curl up much like leaves outside.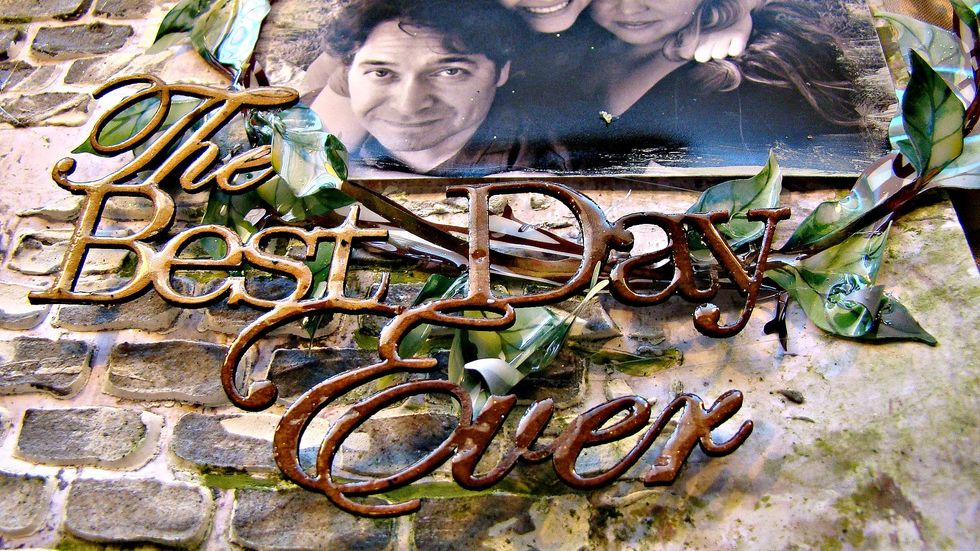 I wanted to keep the title natural so I just coated it with embossing glue and heated two coats of UTEE to provide a nice thick shine.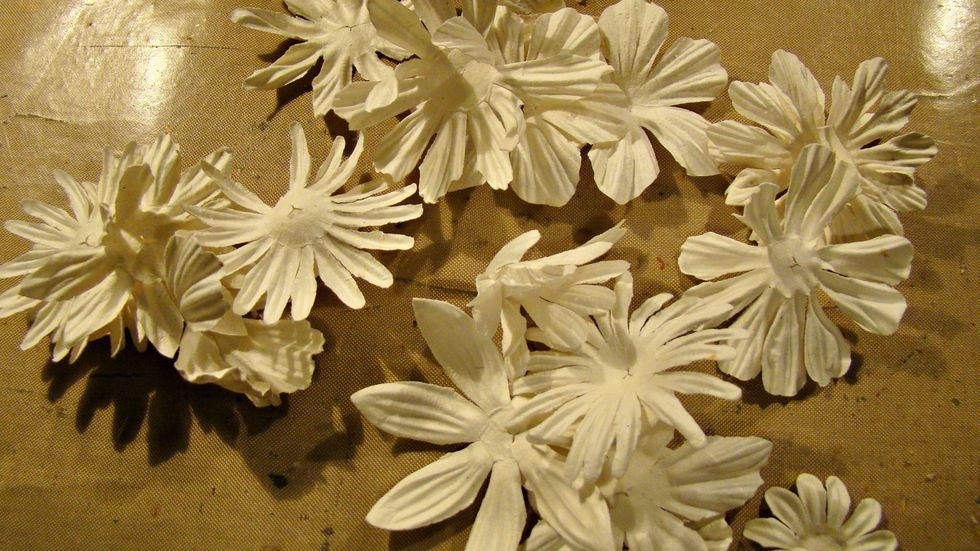 Using some very old flowers from Prima, they are all random sizes and shapes, I hot glued them together to make flowers.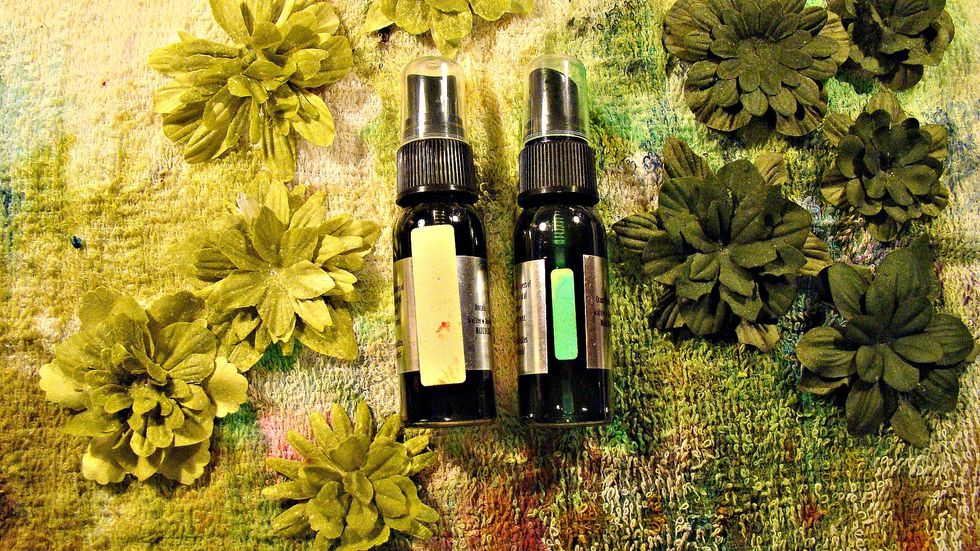 Then using my Colorations I sprayed they, heat set and then using 3D Mat Gel applied glitters in coordinating colors.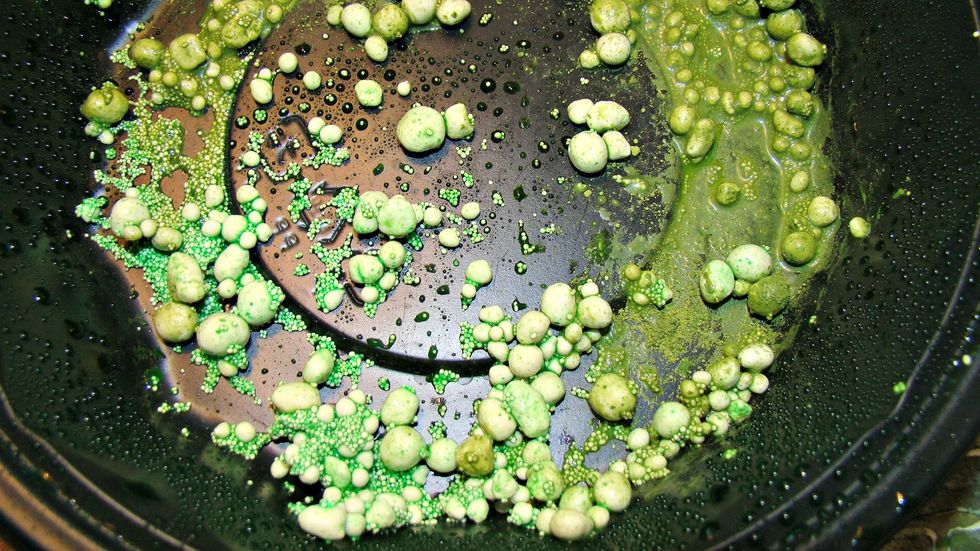 Using assorted sizes of Art Stones in a bowl, add your Coloration sprays and adhere with Mat Gel for some pretty texture underneath your flowers etc. , much like you see in the garden.
Tuck away your colored art stones for interest.
Splatter some Colorations on the bricks.
My ideology I smudged white gesso ontop to fill in the letters and then cleaned the outside and hung it on my chipboard piece.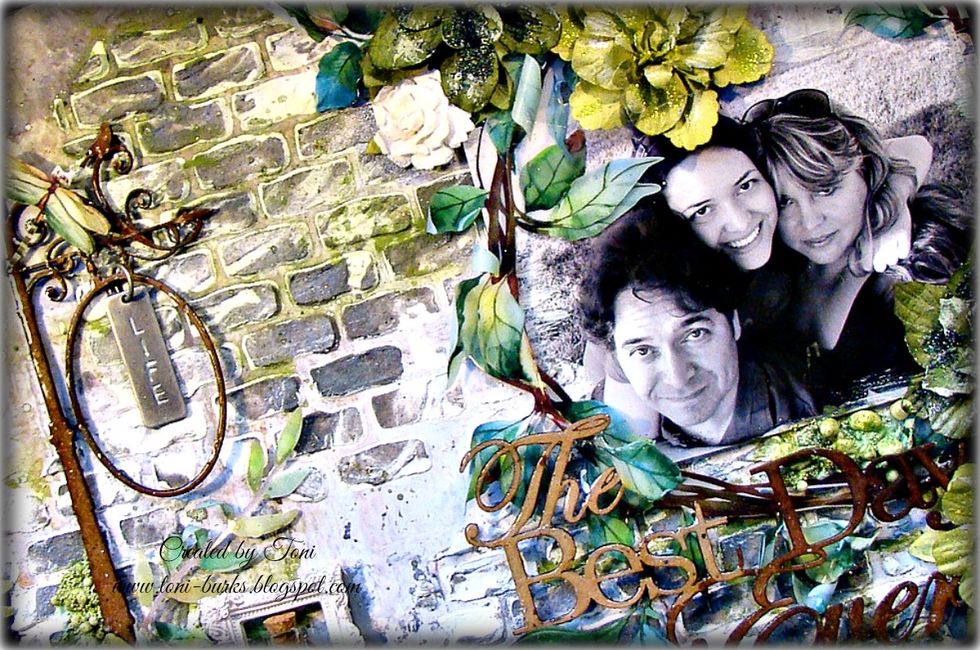 For more inspiration please follow me https://www.facebook.com/toni.burksgrijalva http://toni-burks.blogspot.com/ https://www.pinterest.com/tonilburks/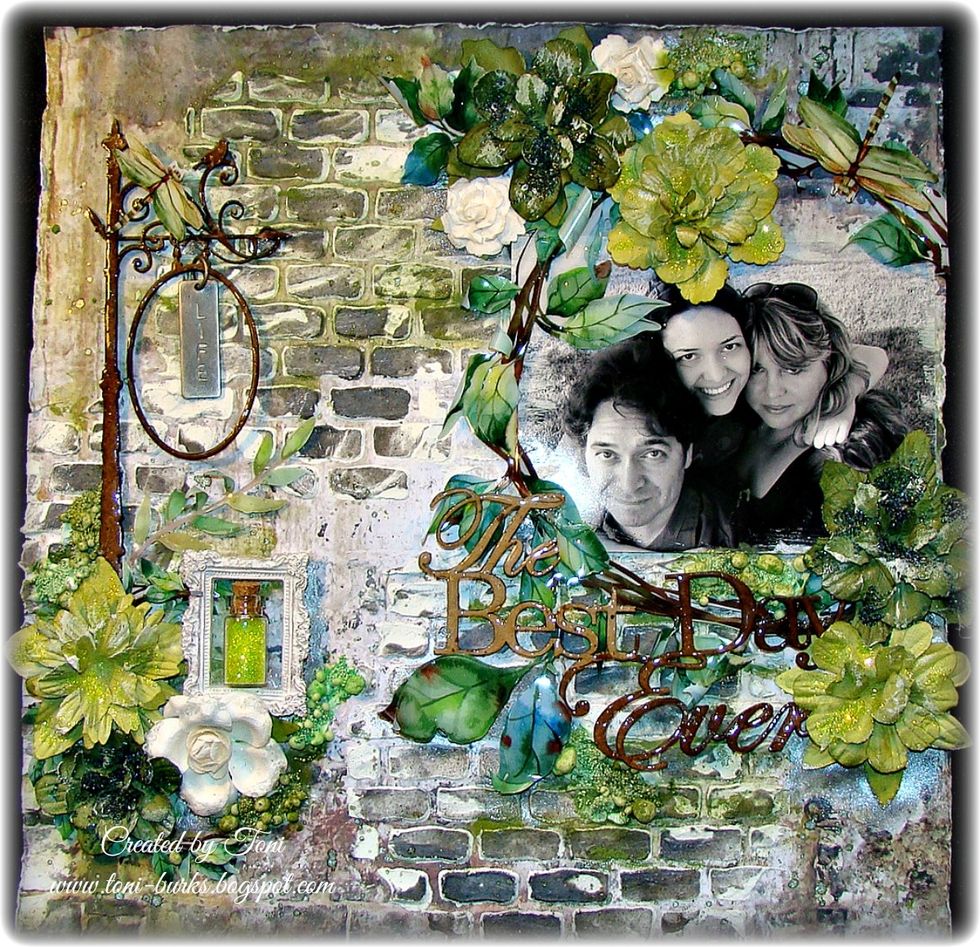 Well I hope you have gathered inspiration from our time outside today. Creatively Yours, Toni
Cardstock with an organic look.
brick stencil
*Mud Texture Paste
*Stone Effect-Concrete
*Colorations-Avocado, Granny Smith
49 & Market Dragon Fly Revolution
White assorted flowers to layer
Glitters
Ideology
Chipboard for title
UTEE Embossing Powder
Embossing Glue
Toni Burks-Grijalva
♥ getting messy with my inks & paints. I hope I can provide some fun tutorials for your creative journey. Visit my blog @http://www.toni-burks.blogspot.com/
Rancho Cucamonga, California