Can Bread and Butter Pickles in a CTX 4-10 Combi
5
place jars upside down in perforated pan, place lids and rings in pan and steam at 225 for 12 minutes.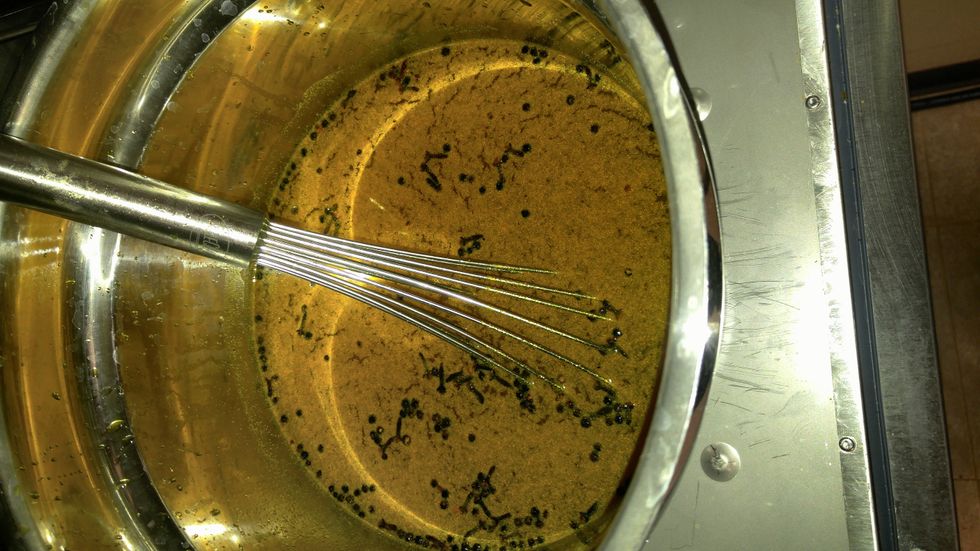 While the jars are steaming, bring the sugar, vinegar and spices to a boil.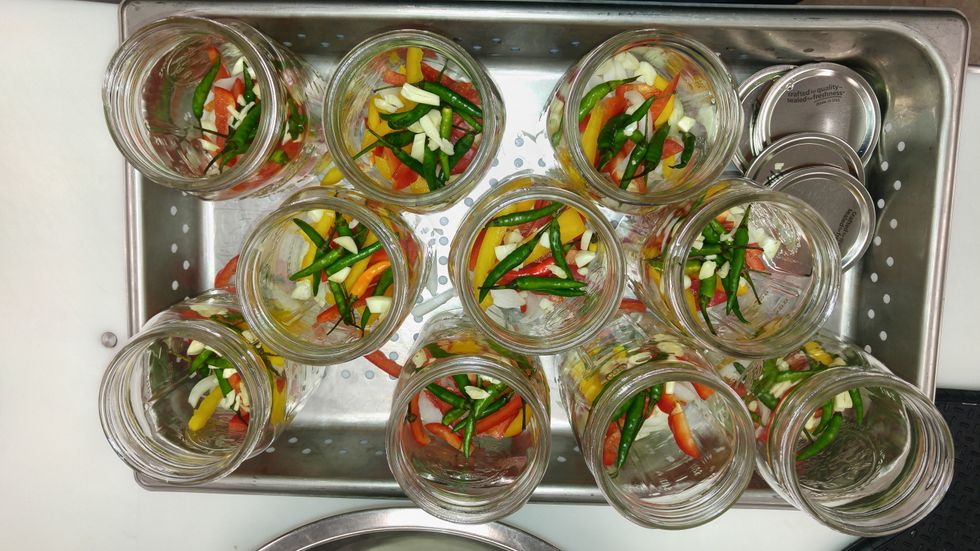 Add peppers, onions, garlic and hot peppers to the jars.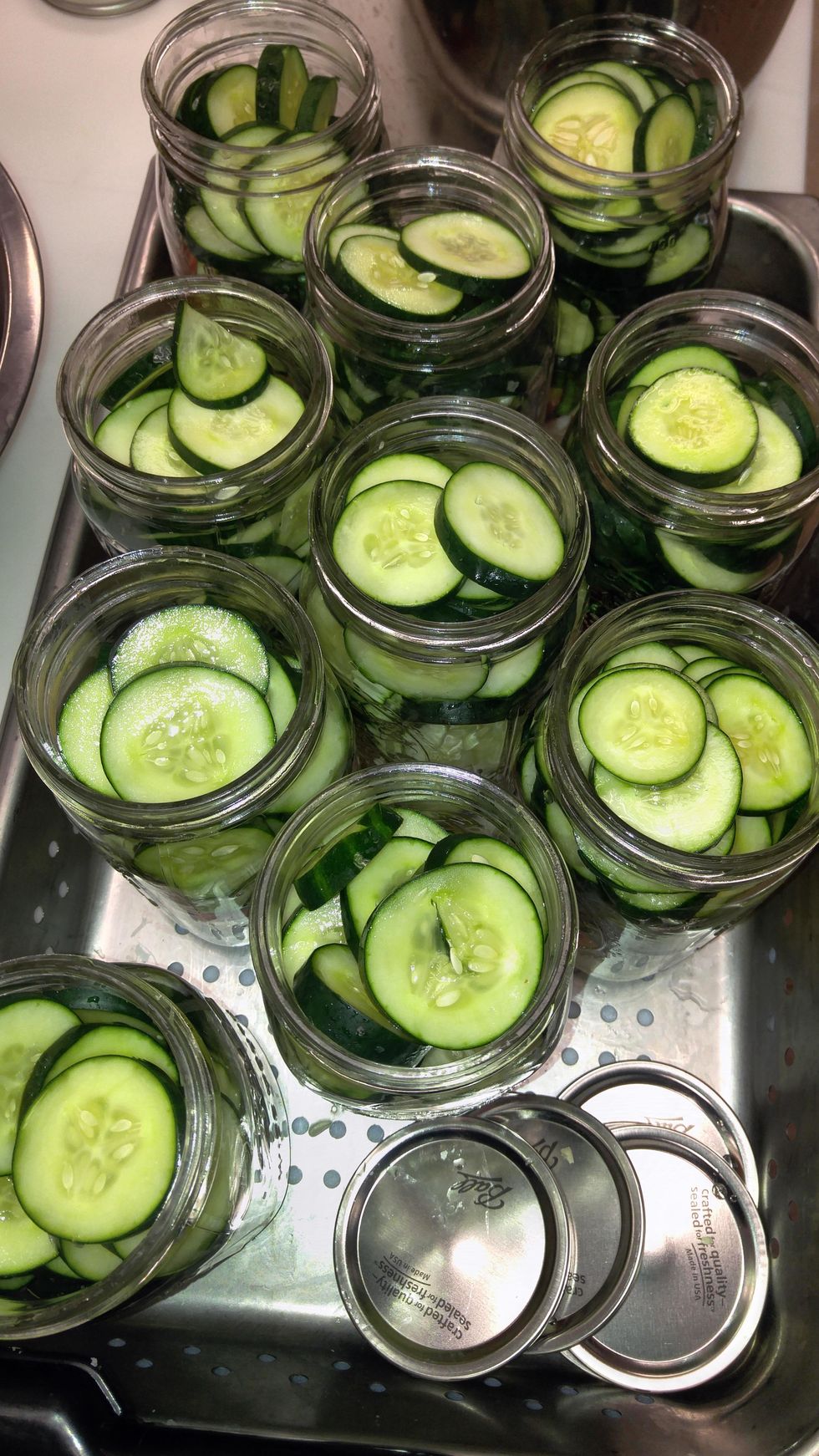 stack sliced cucumbers on top of the peppers and onions.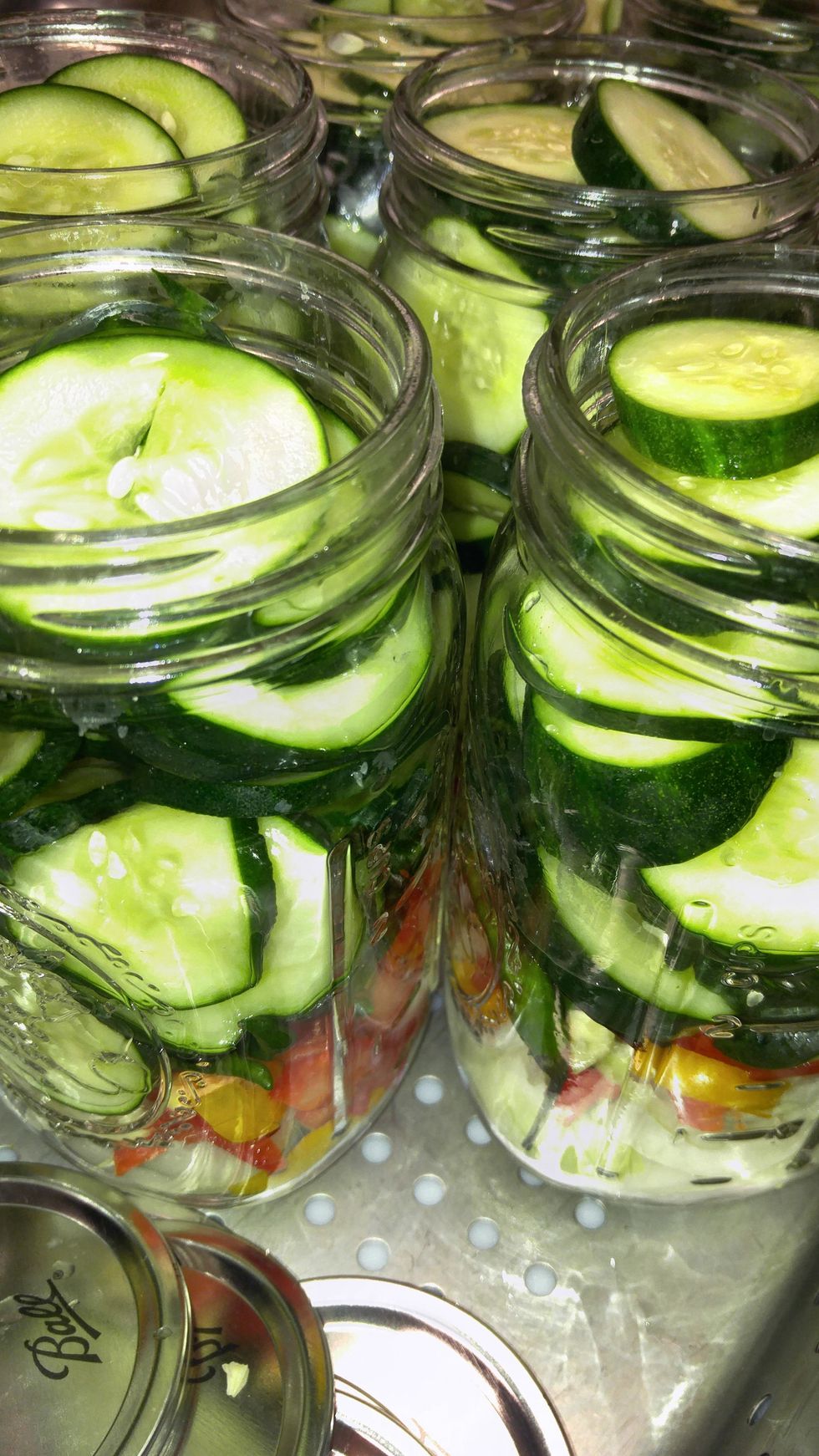 Pack them in tightly as they will cook down slightly after canning. Fill them to the bottom of the threaded lip...just above where the jar starts to bevel in.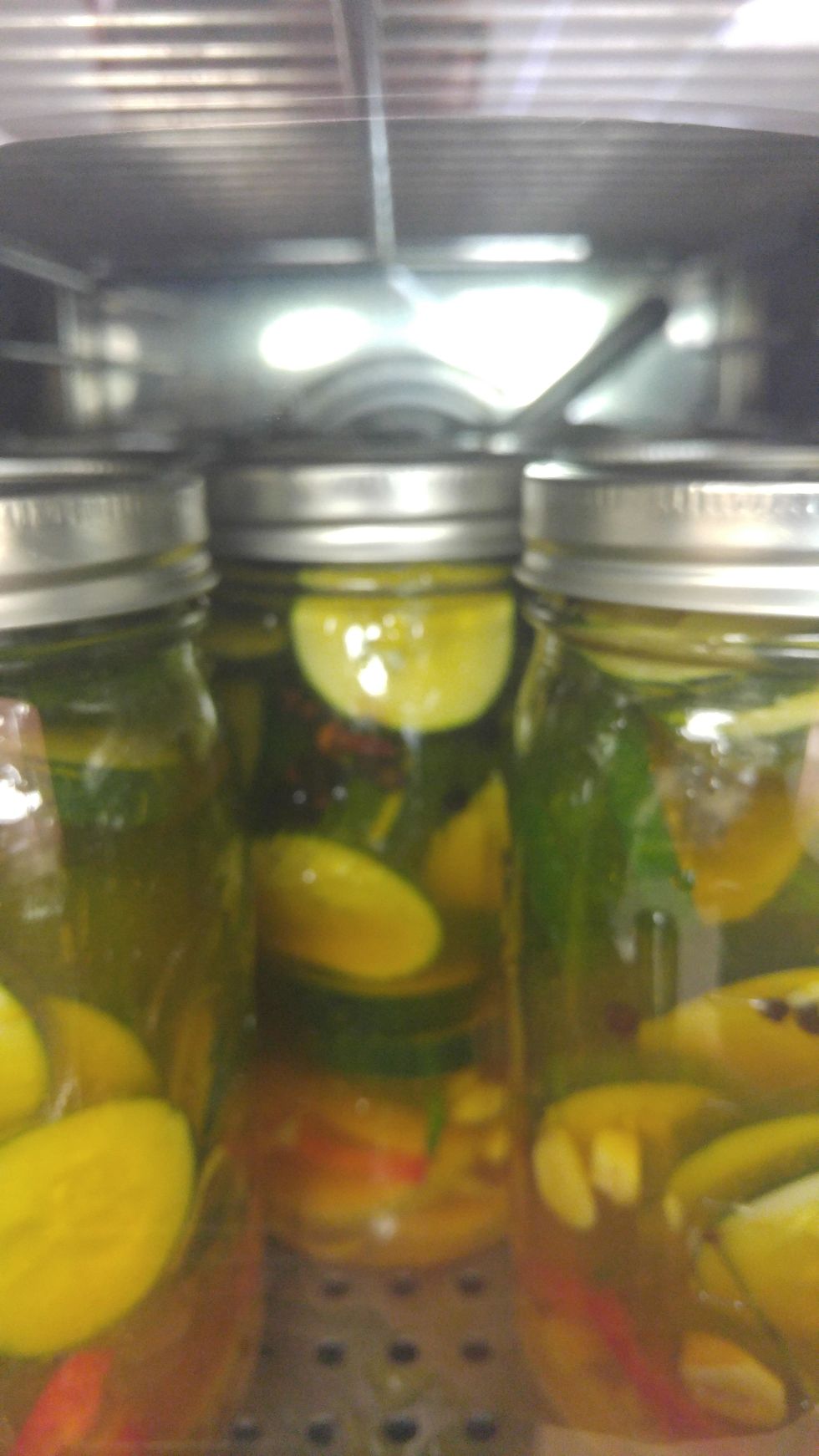 clean the sealing surface and top with clean sterilized lids and screw the cap on just until it begins to stop. Do no tighten completely as the oxygen needs to escape during the canning process.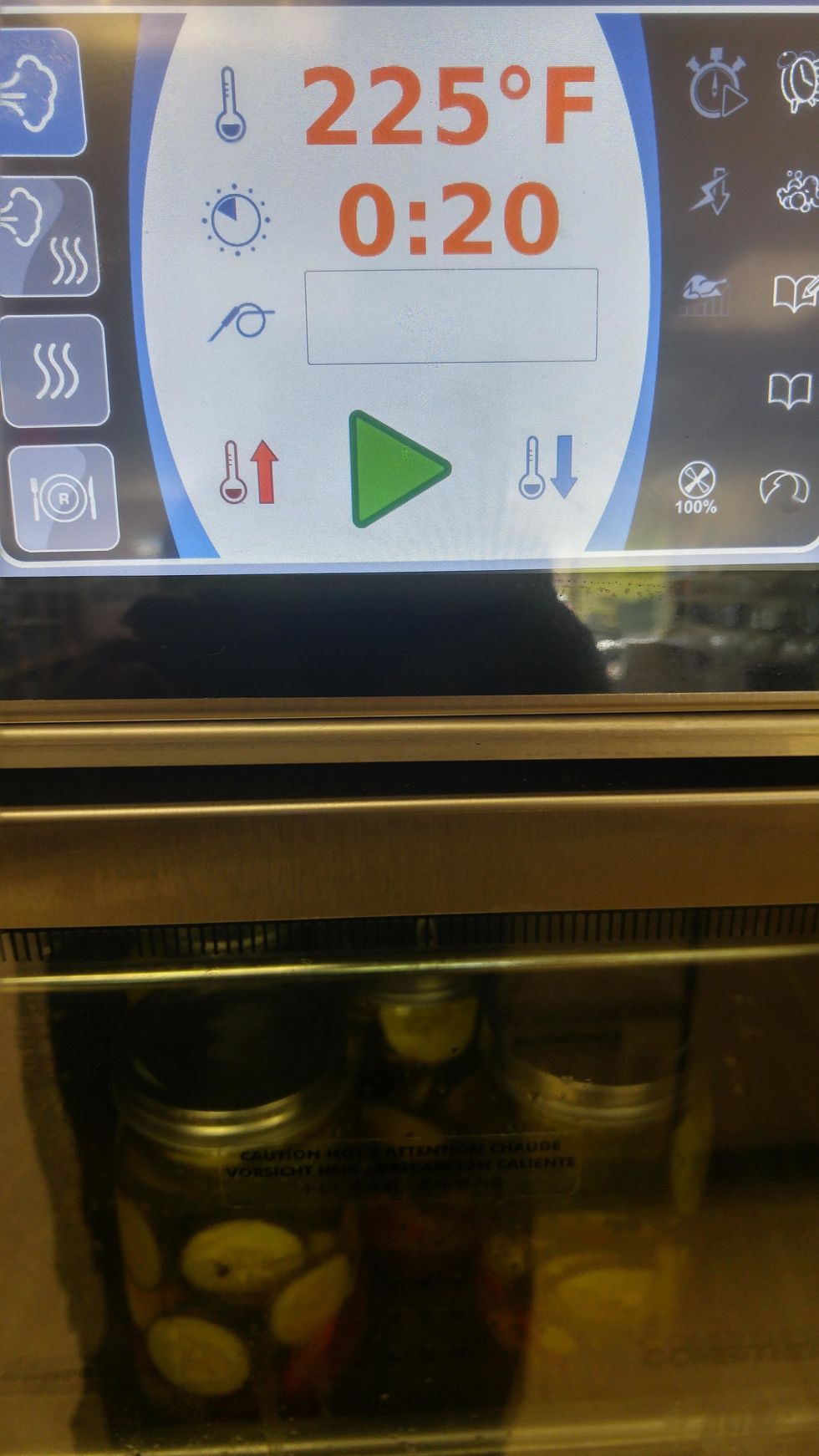 Steam at 225F for 20 minutes. When finished open the door and allow to cool. When all the lids have popped down, tighten the ring and store up to a year. Best when refrigerated before eating.
10.0lb cucumbers
5.0lb onions
2.0lb red peppers
1/4c peeled garlic
1.0c kosher salt
10.0c white sugar
1.0lb hot peppers
6.0c vinegar
2.0Tbsp turmeric
3.0Tbsp whole peppercorns
5.0 bay leaves