Fun moves to naturally relax your child(ren) that can be done anytime, anywhere. From Radiant Child Yoga www.childrensyoga.com
27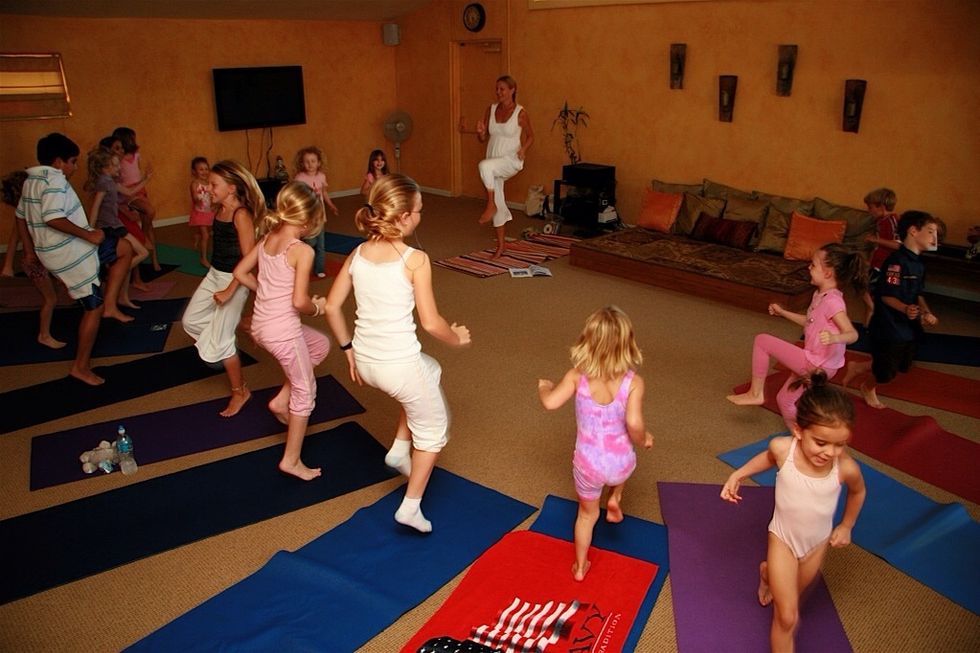 If your child is excited or off-center, engage him by running in place and punching out with the arms. "Let's get out all our energy...punch it out and breath out while you punch!"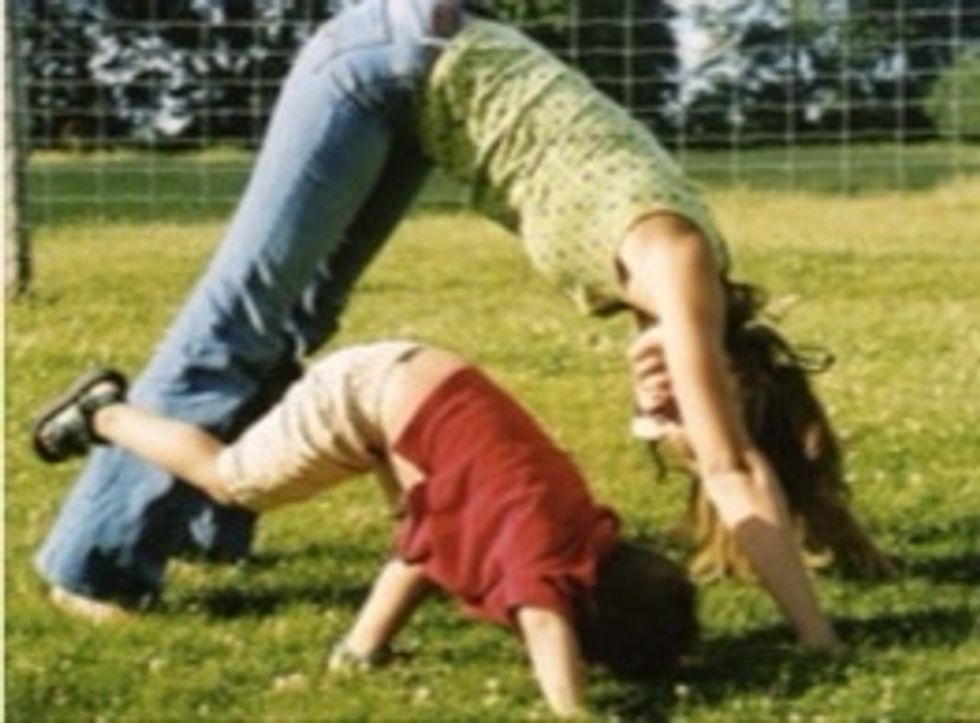 Do yoga with your child. She'll be much more interested if you get into Down dog with her. Dog is for getting out frustrations, so growl! GRRRR!!
Leap like a frog. Make frog sounds and rest on your lilly pad afterwards (on your back). For calming excess energy.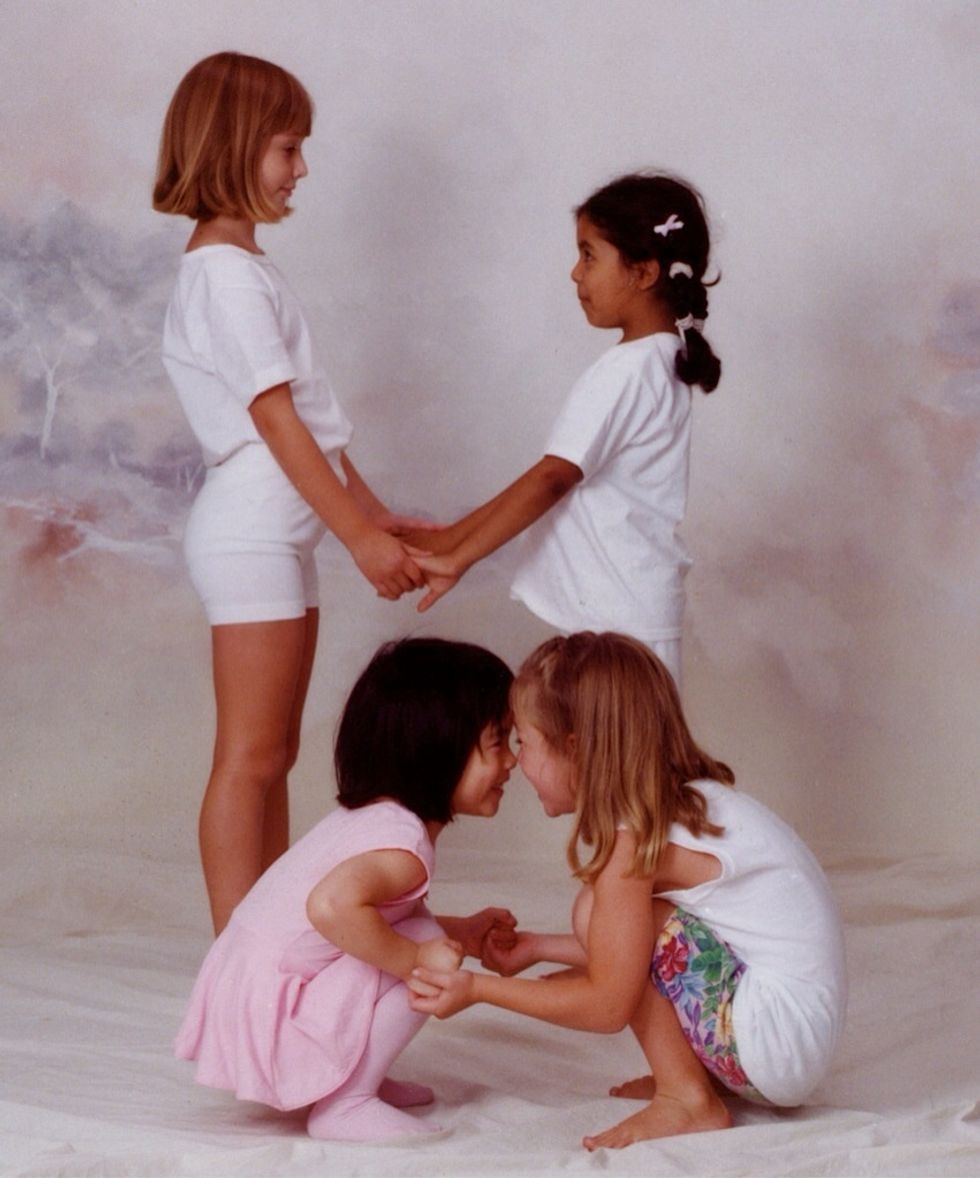 Kids love to partner. How many squats can you do together? Inhale up, exhale down.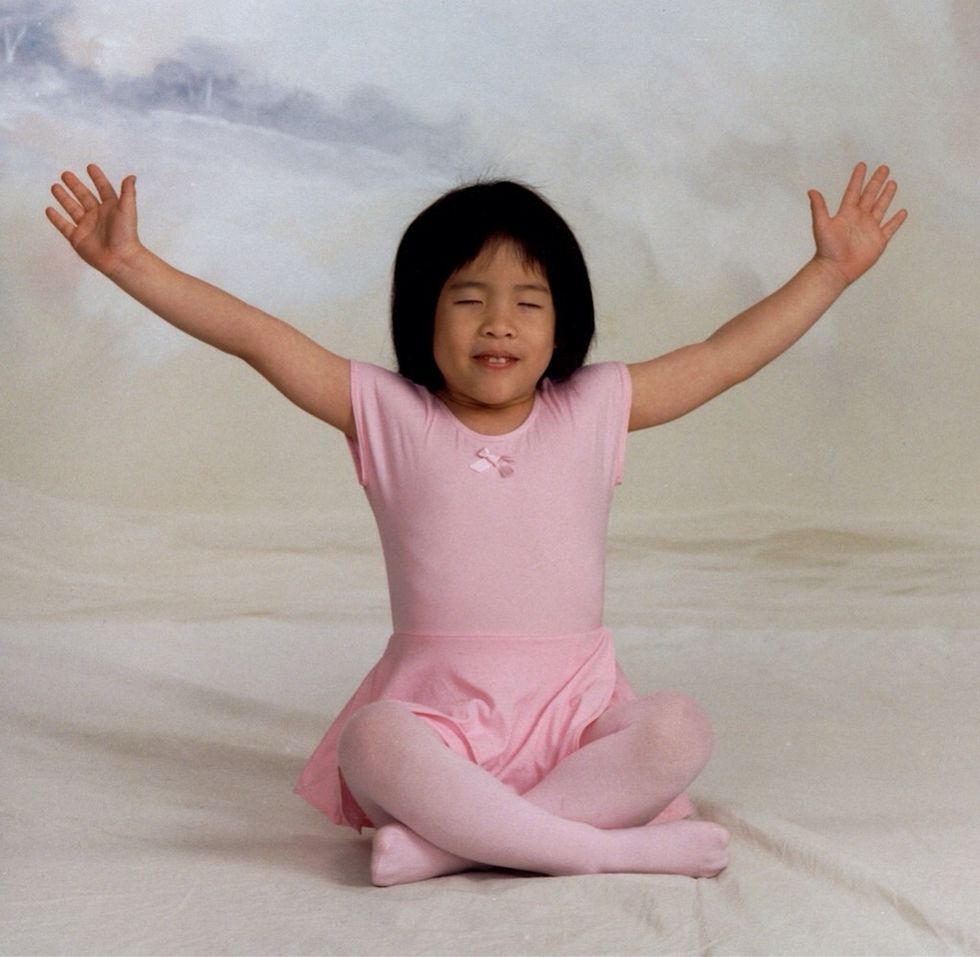 Balloon breaths are good for pausing when things get too crazy or exciting. Inhale, make your balloon. Hold...Exhale, bring the arms down. 3-5 times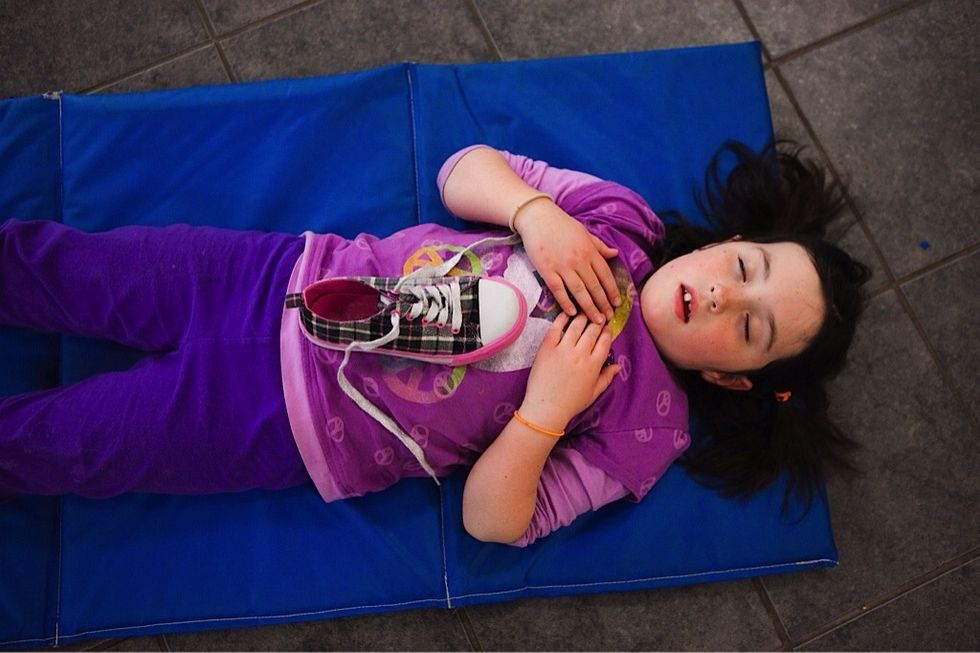 What is the shoe for? Watching your belly-breath. Inhale belly out...exhale belly relaxes down. 3-5 times for calming and focus.
Palms together for centering the brain and good for beginning yoga together or anytime. 3-5 breaths. More on www.childrensyoga.com
Optional yoga mat
Optional smalll stuffed animal (a shoe will work)
Shakta Khalsa
Founder of Radiant Child Yoga, est. 1999, an international training program for teaching children yoga and healthy happy living. Work with adults too.