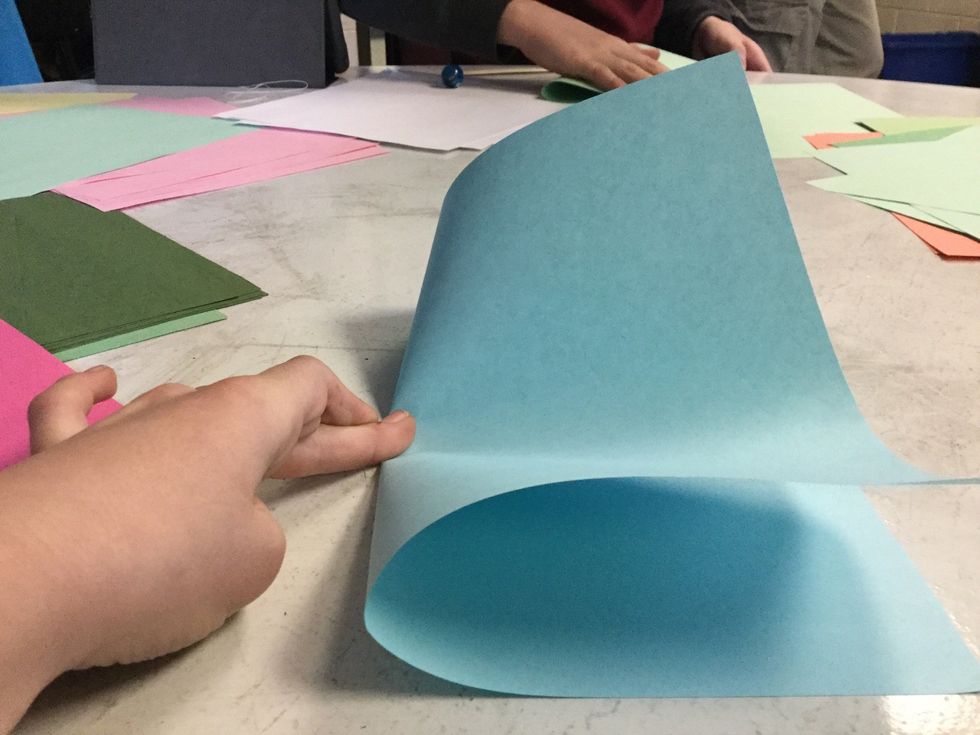 Fold all papers a neat as you can. Line up the edges!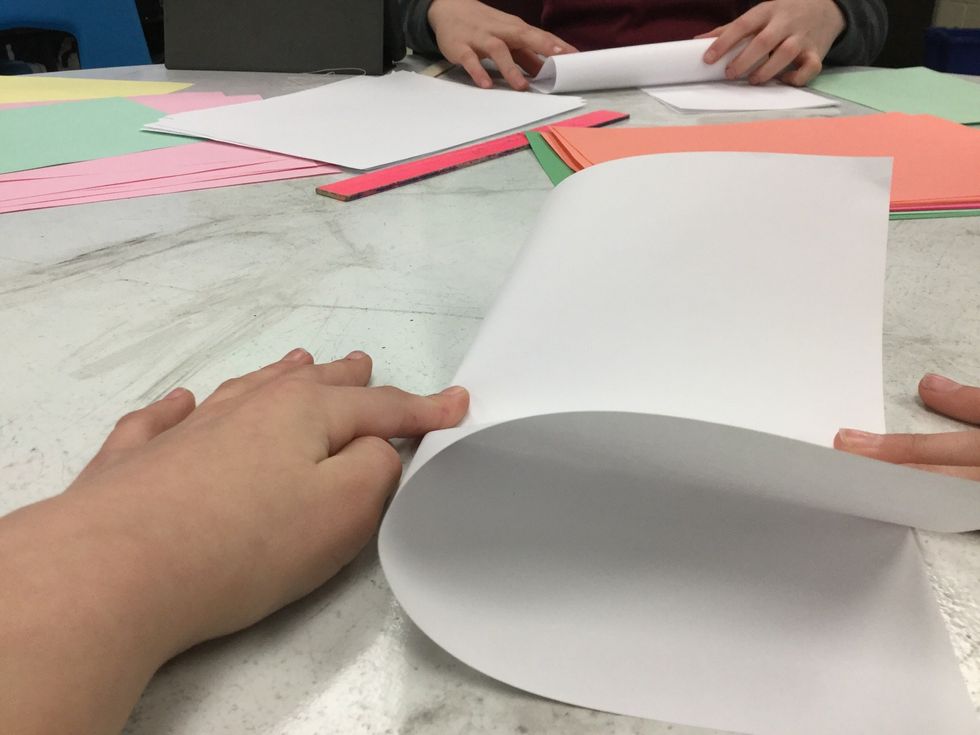 Even fold the thin paper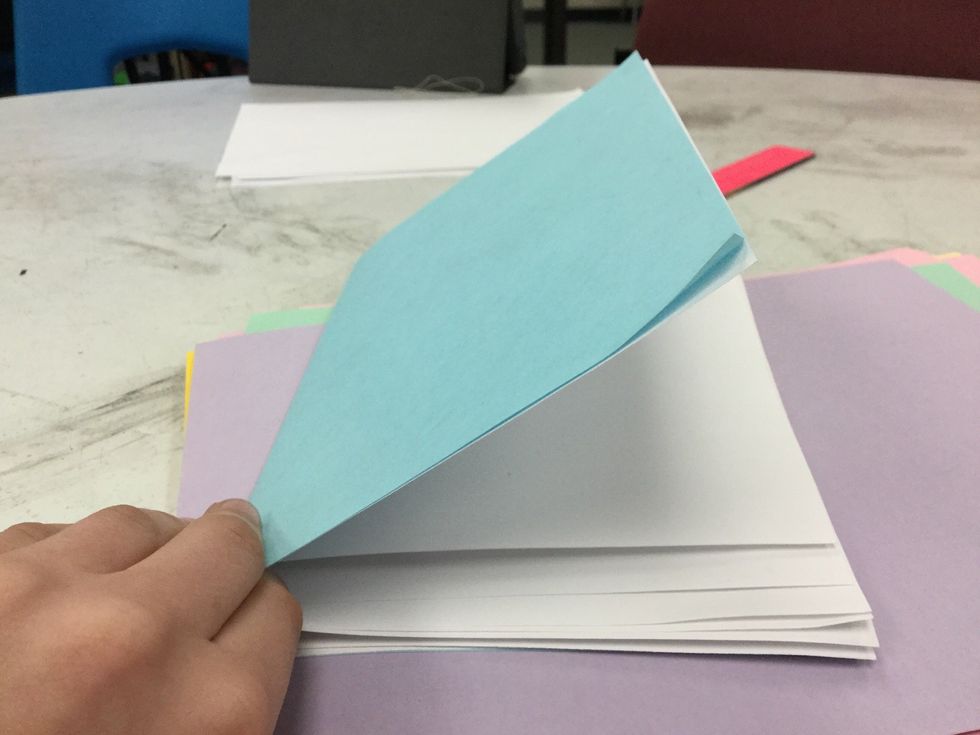 Place all of the papers inside of each other.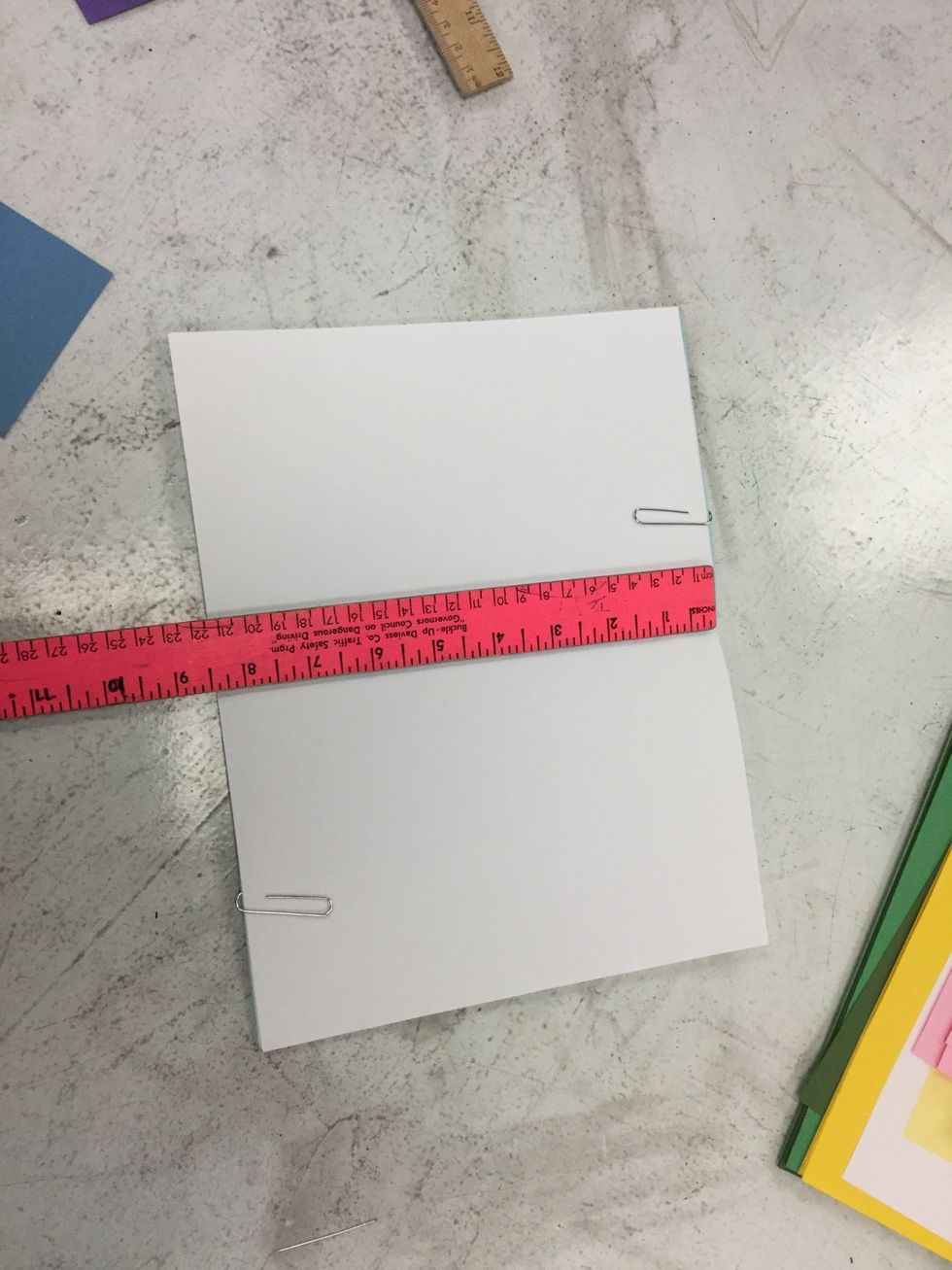 Measure and mark 1.5 inches, 4.5 inches, and 7.5 inches.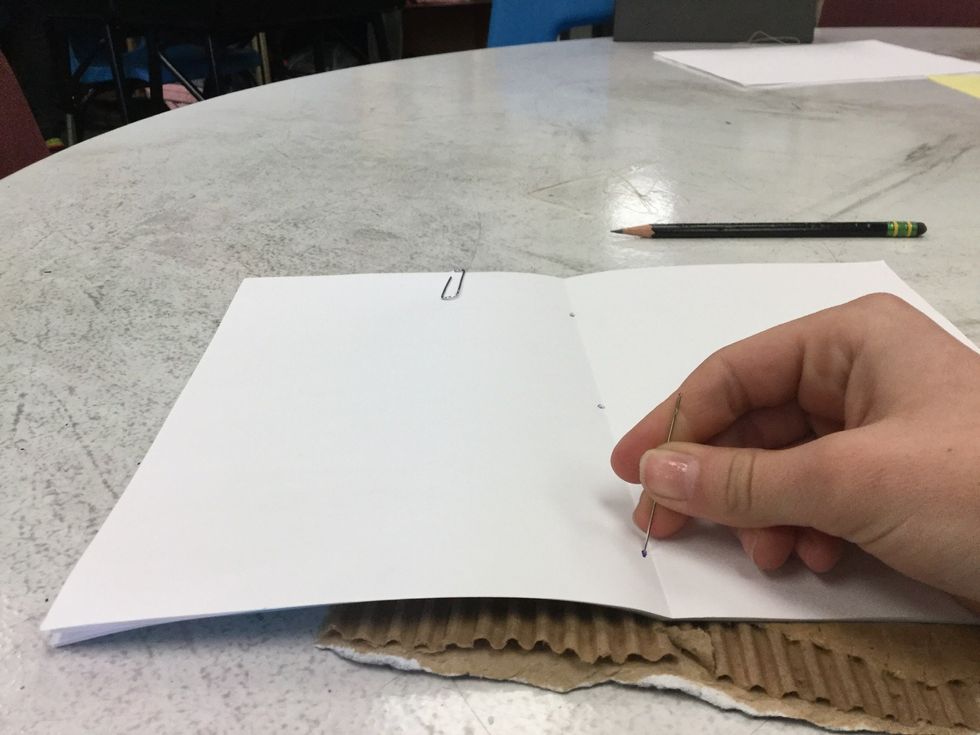 Poke a whole throng the three points that your marked. Put the piece of cardboard underneath and make go onto the floor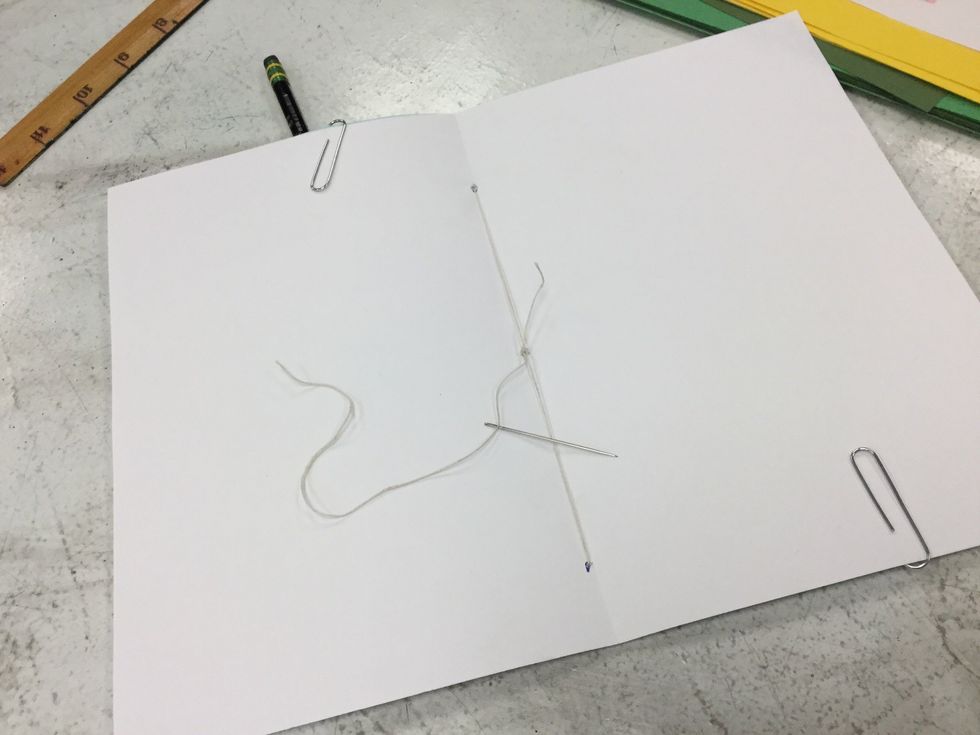 Put the 1 and a 1/2 string through the needle and thread the needle.
Then you are done and you can use it for anything you want
1 cover page construction papper
10 peices of papper
1 pencil
1 ruler with inches
1 awl (be carful)
1 bone foulder
1 binders needle
1 1/2 feet of string (binders thread)
1 peice of cardboard
2 papper clips
1 pair of scissors