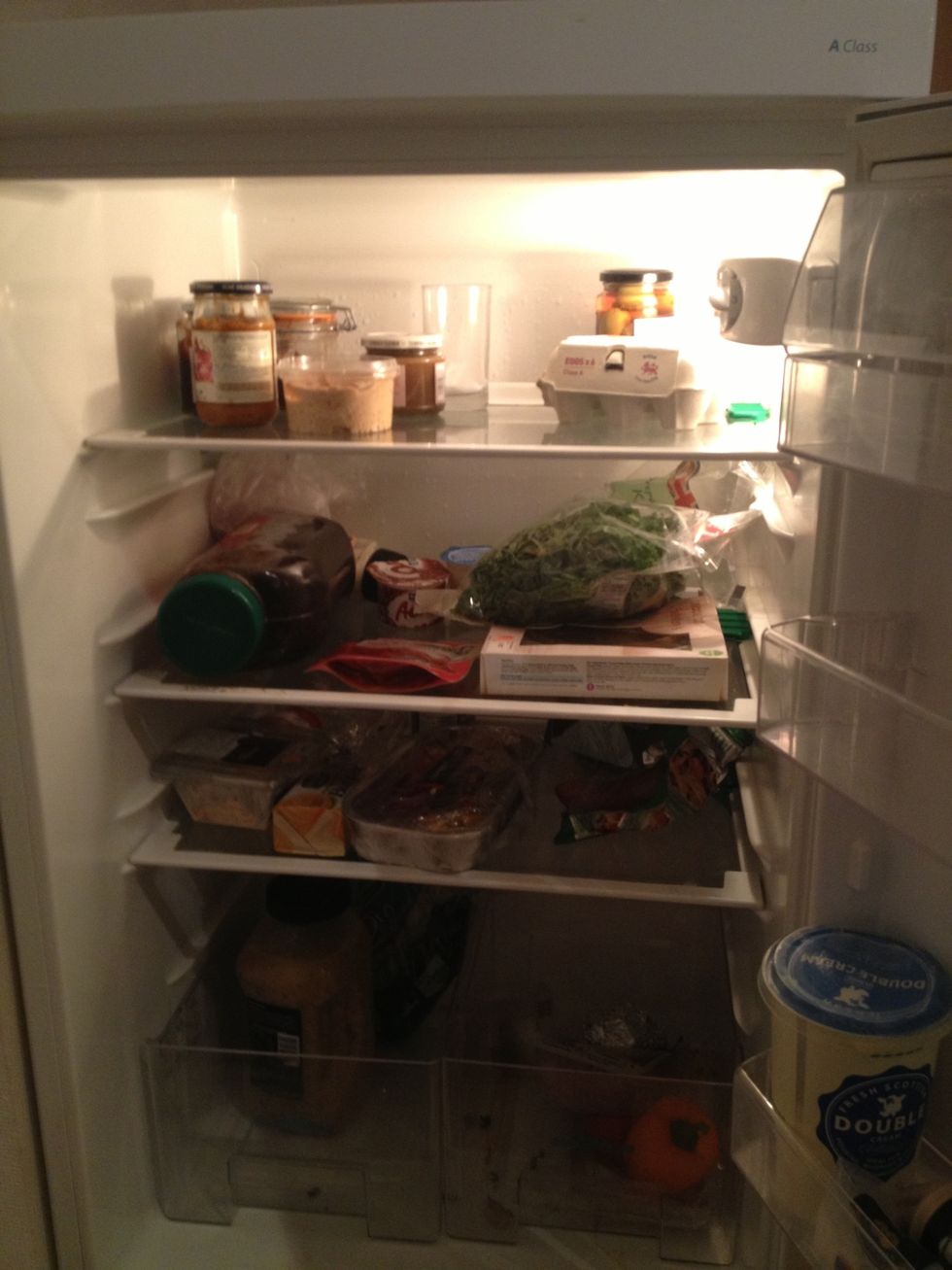 Theres no beer.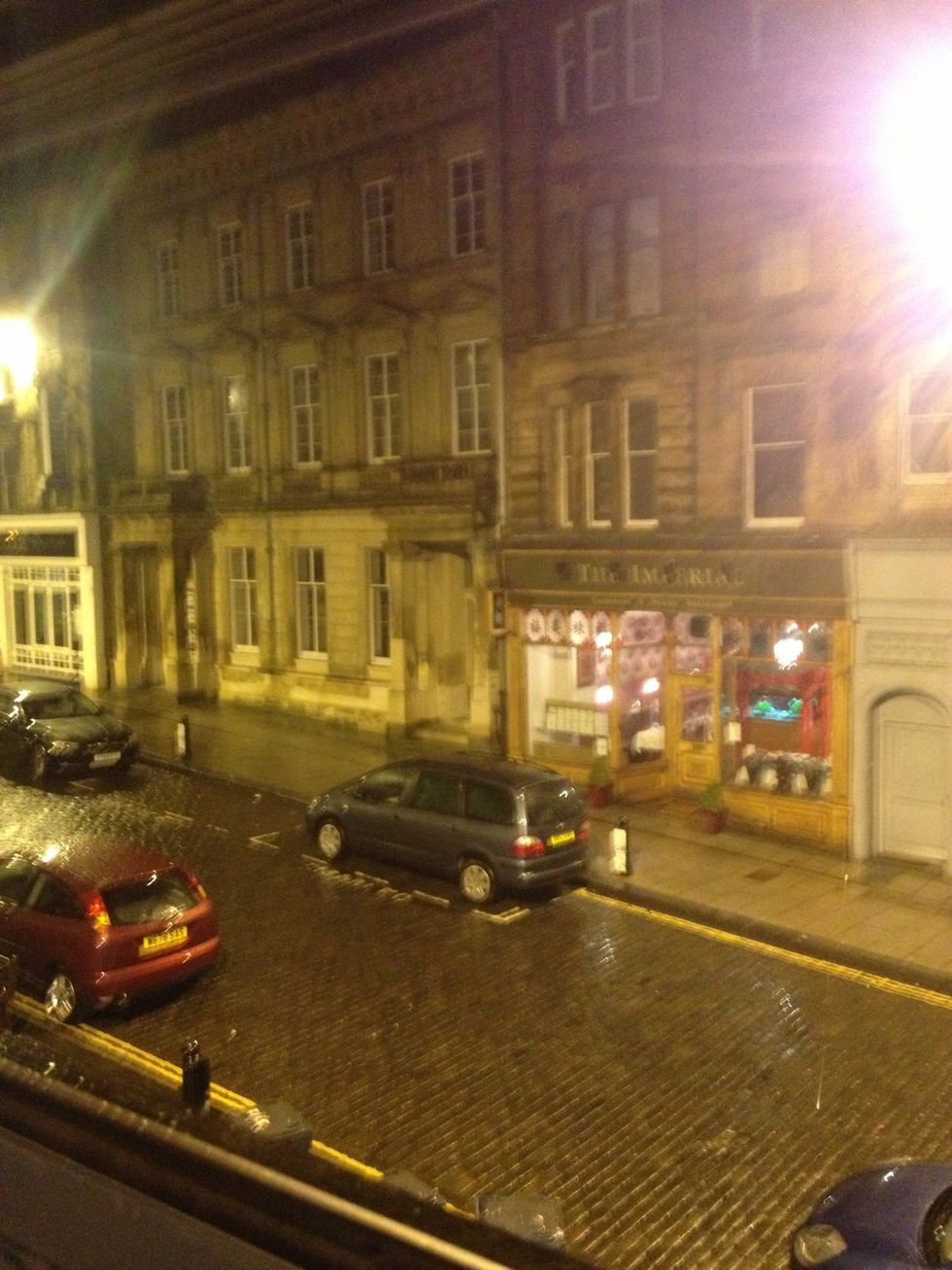 Wait for it to rain.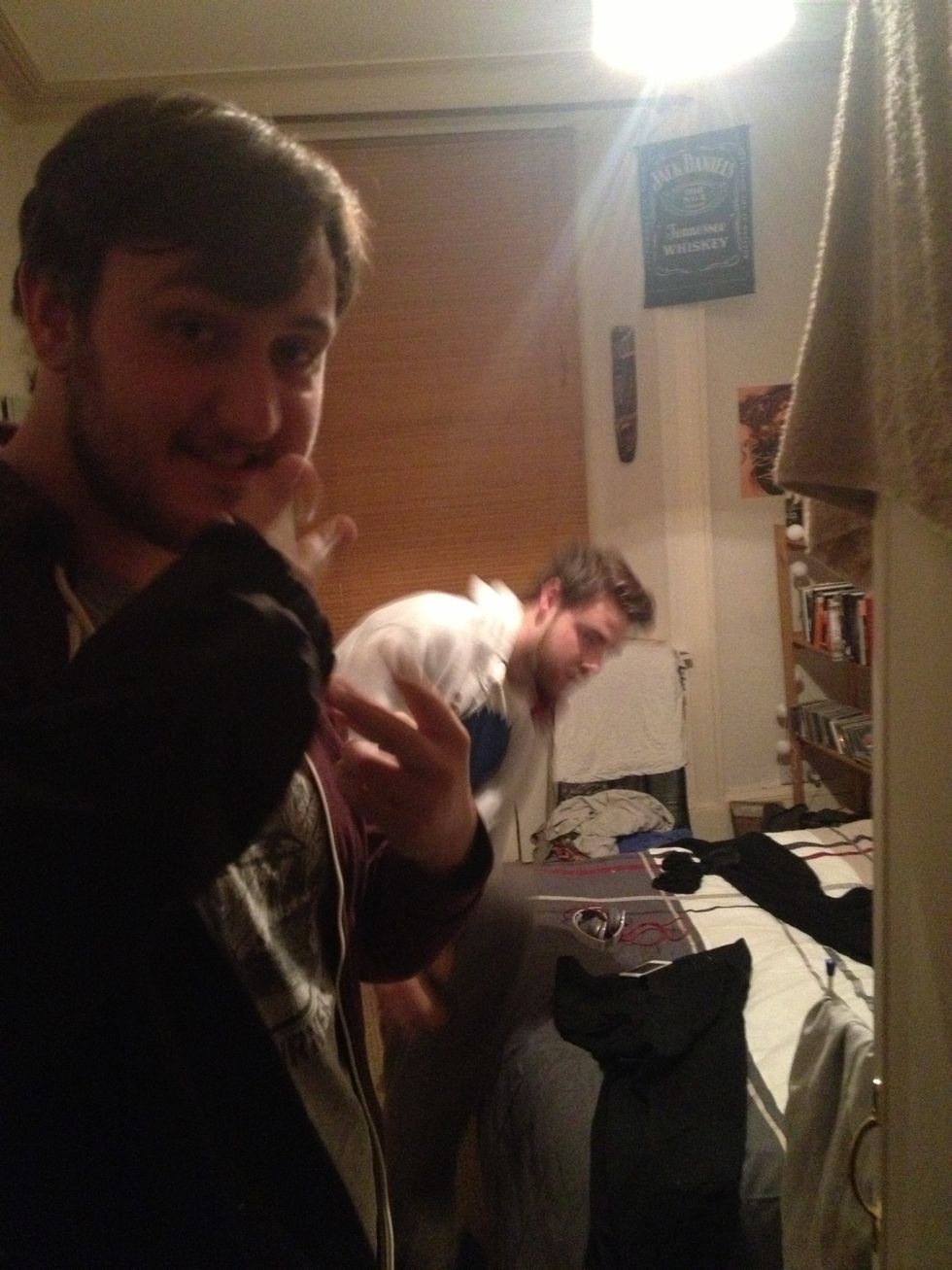 Get ready.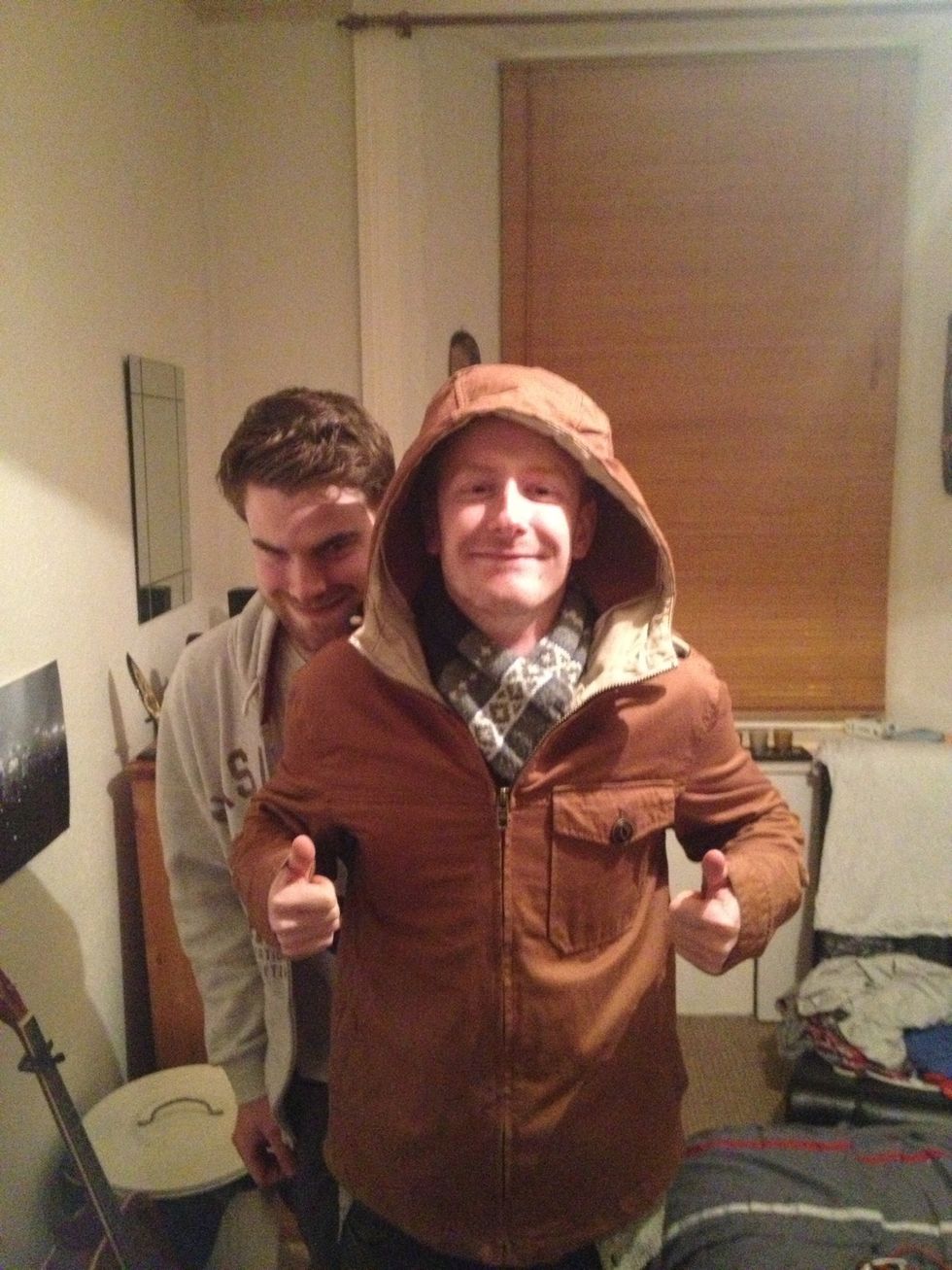 Put a coat on. Without the creep.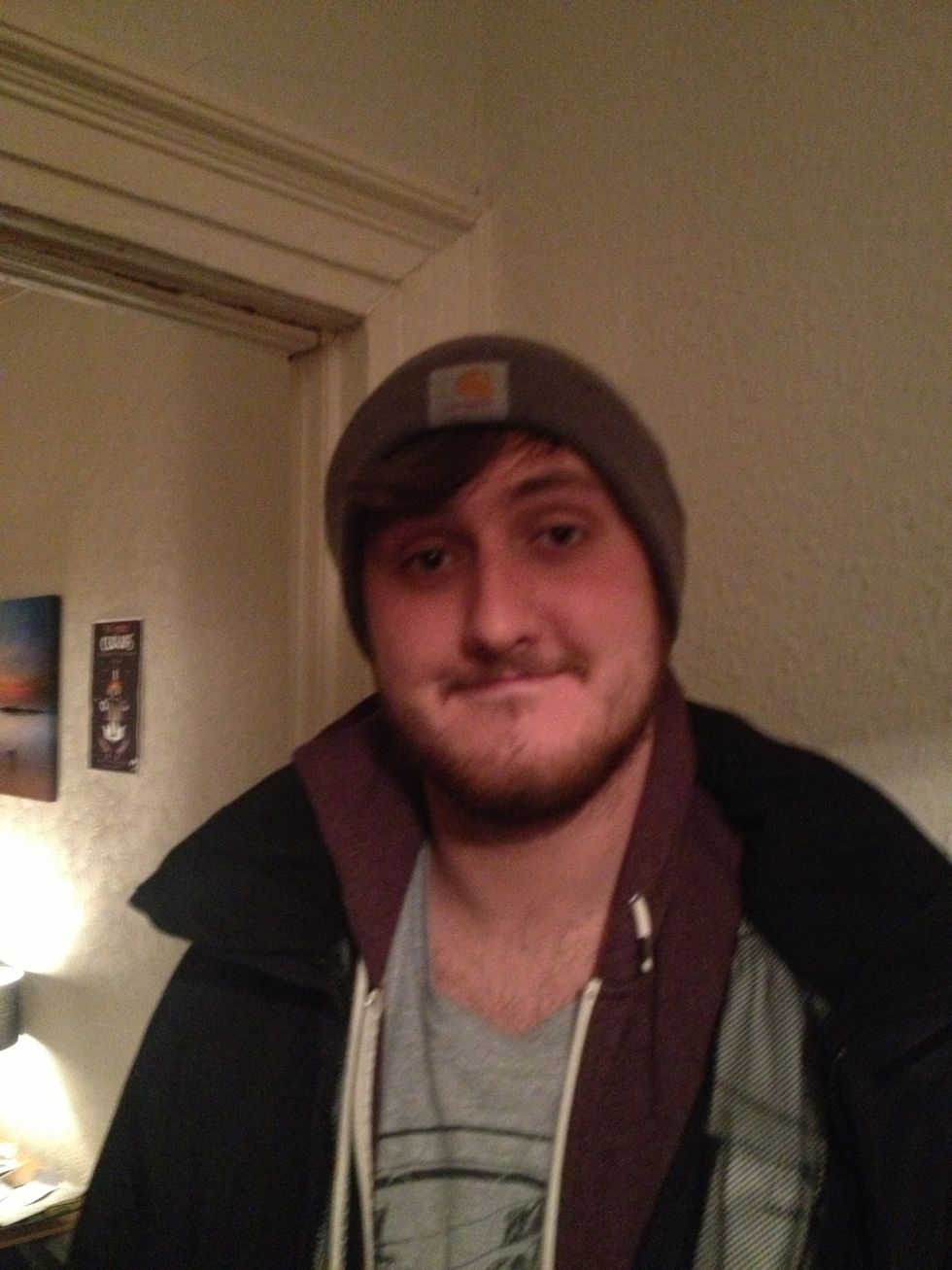 Put a hat on.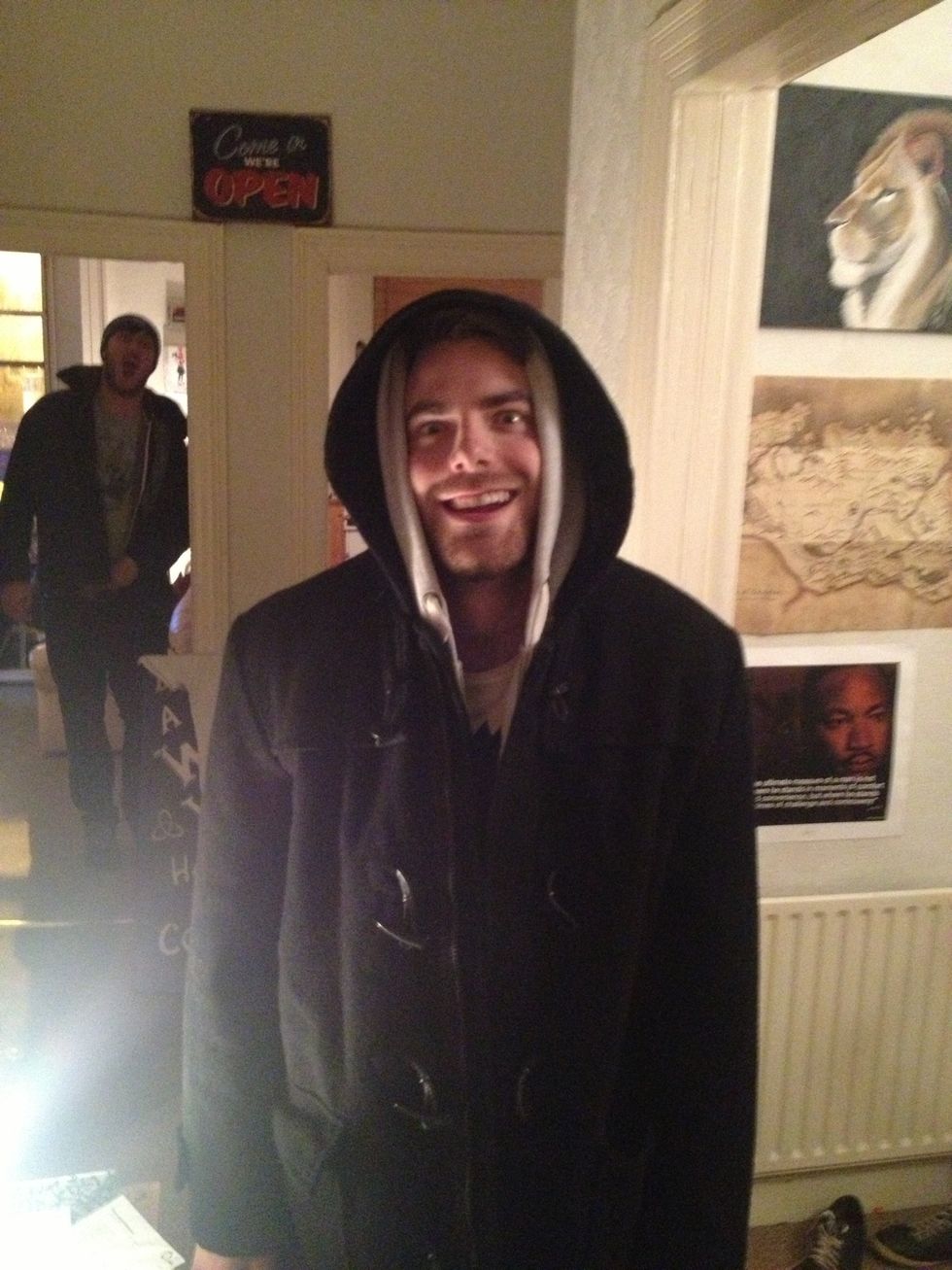 Be overprepared.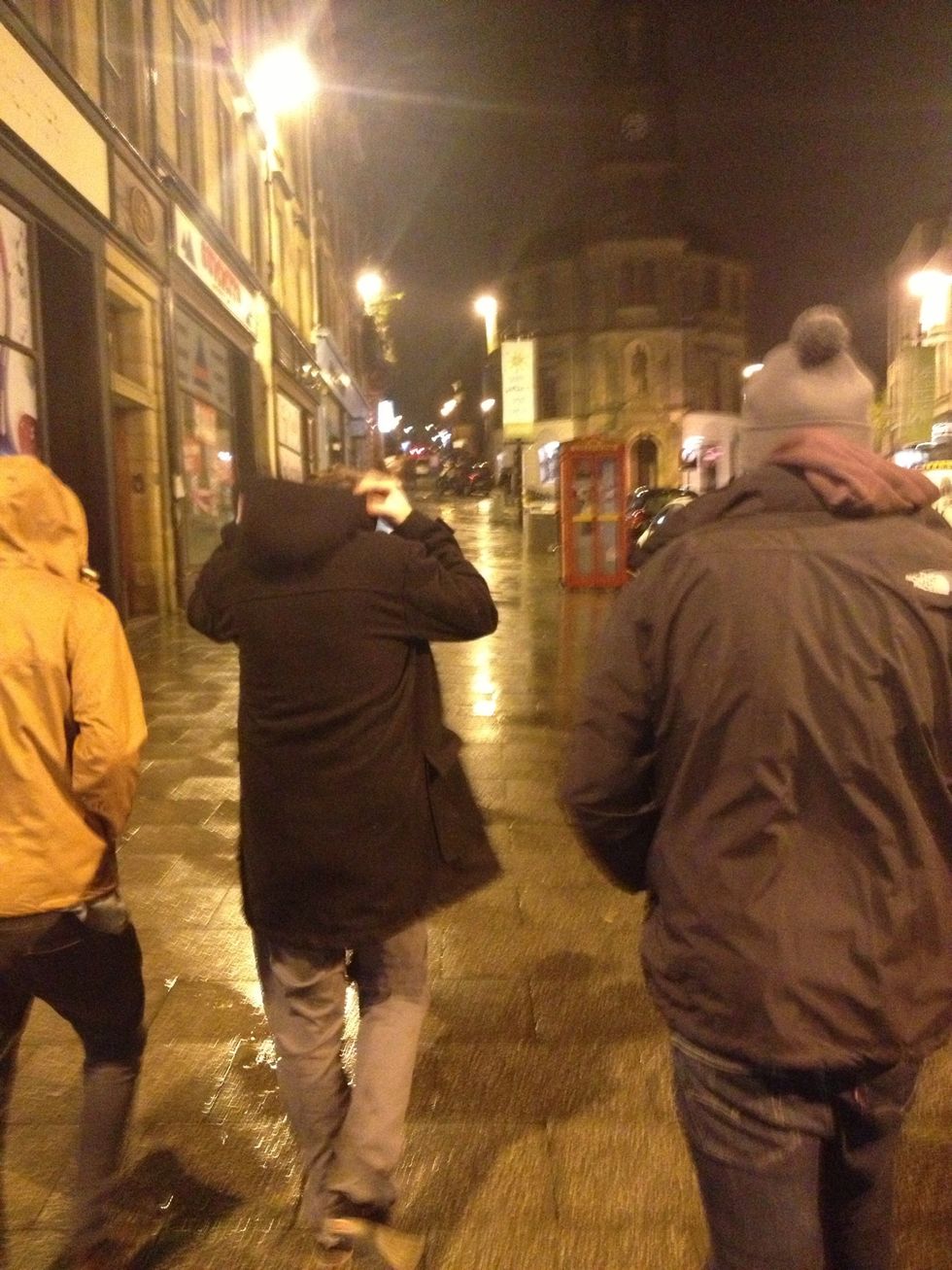 Walk to the shop.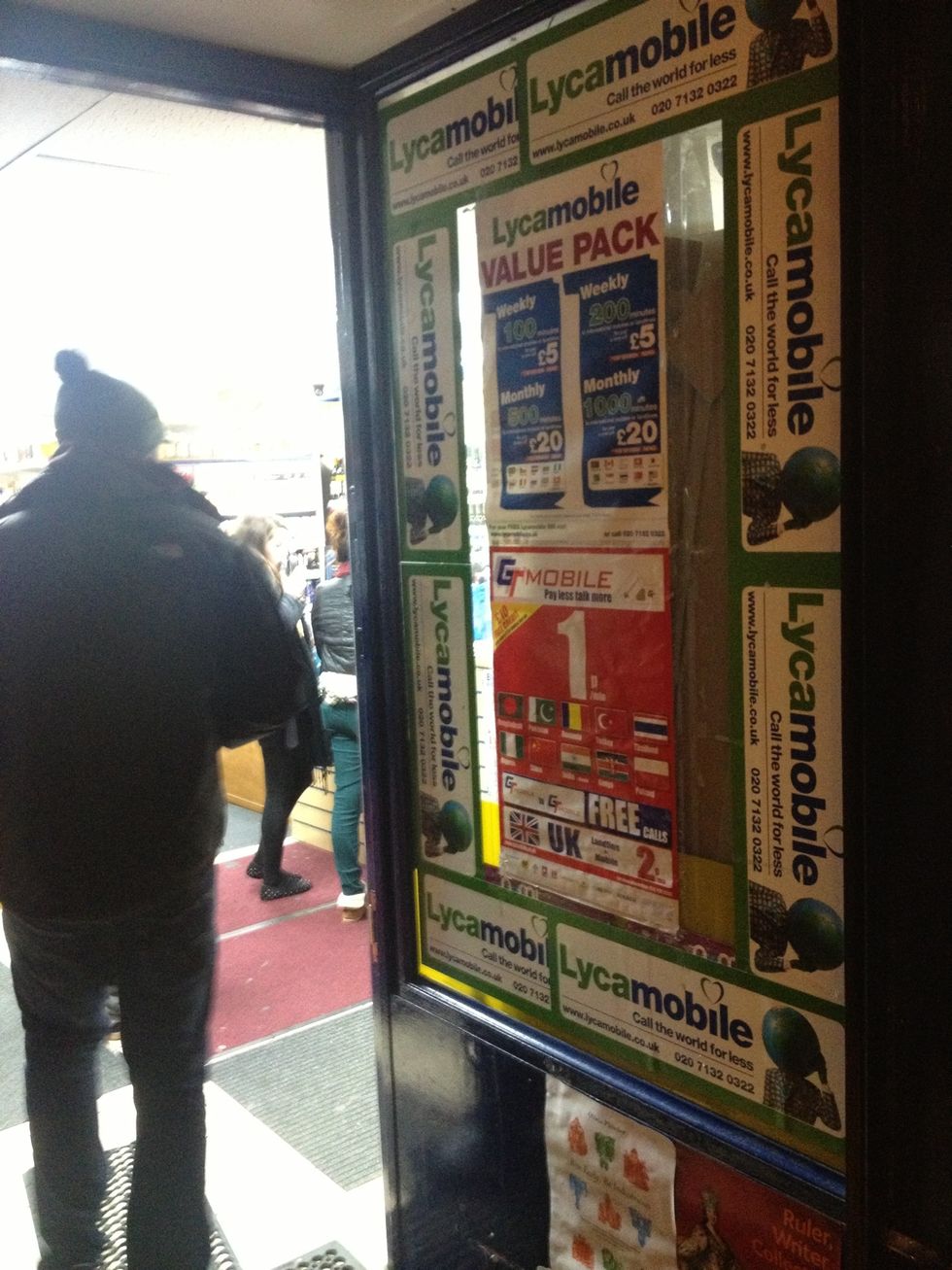 Enter the shop.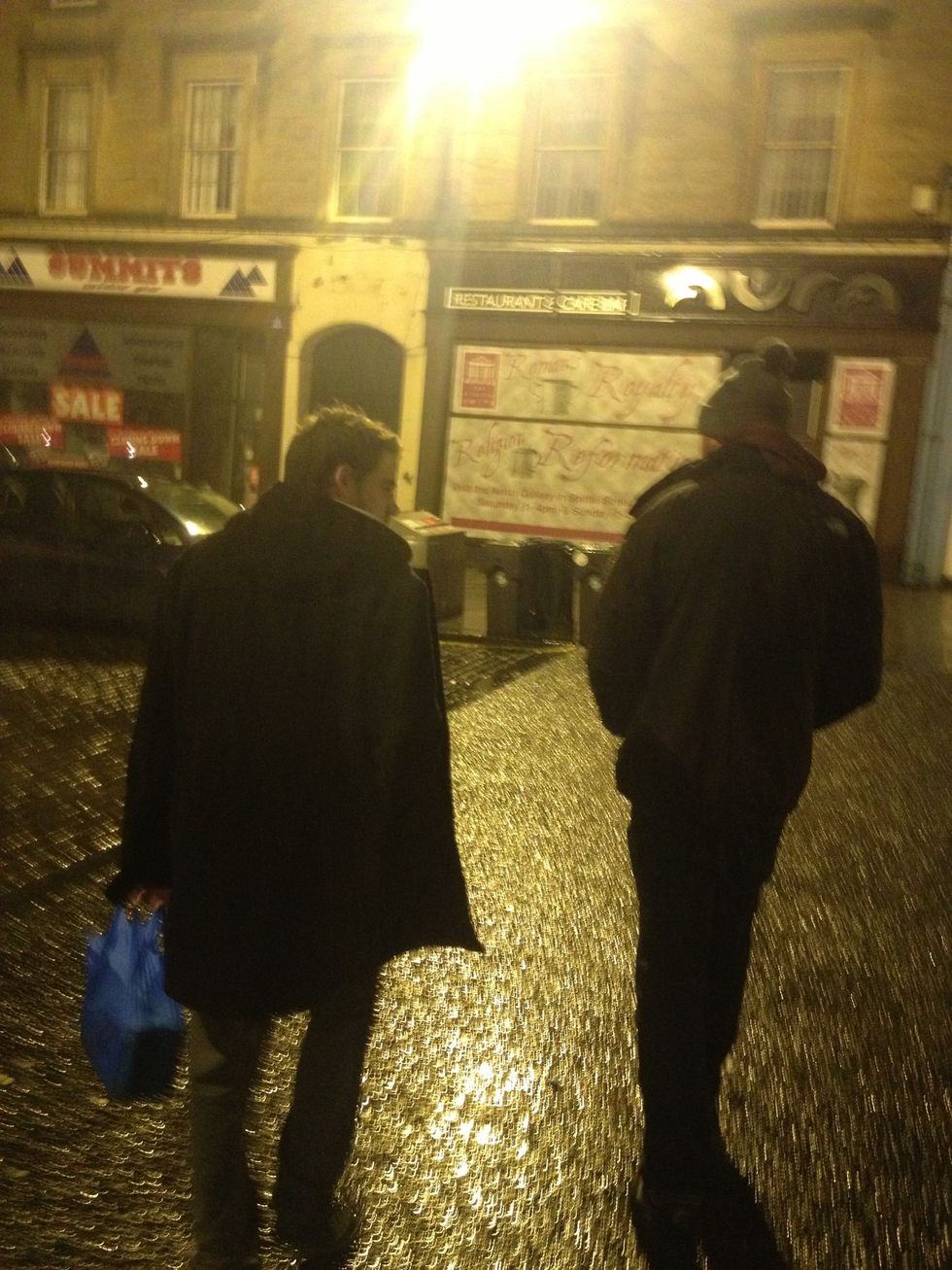 Walk back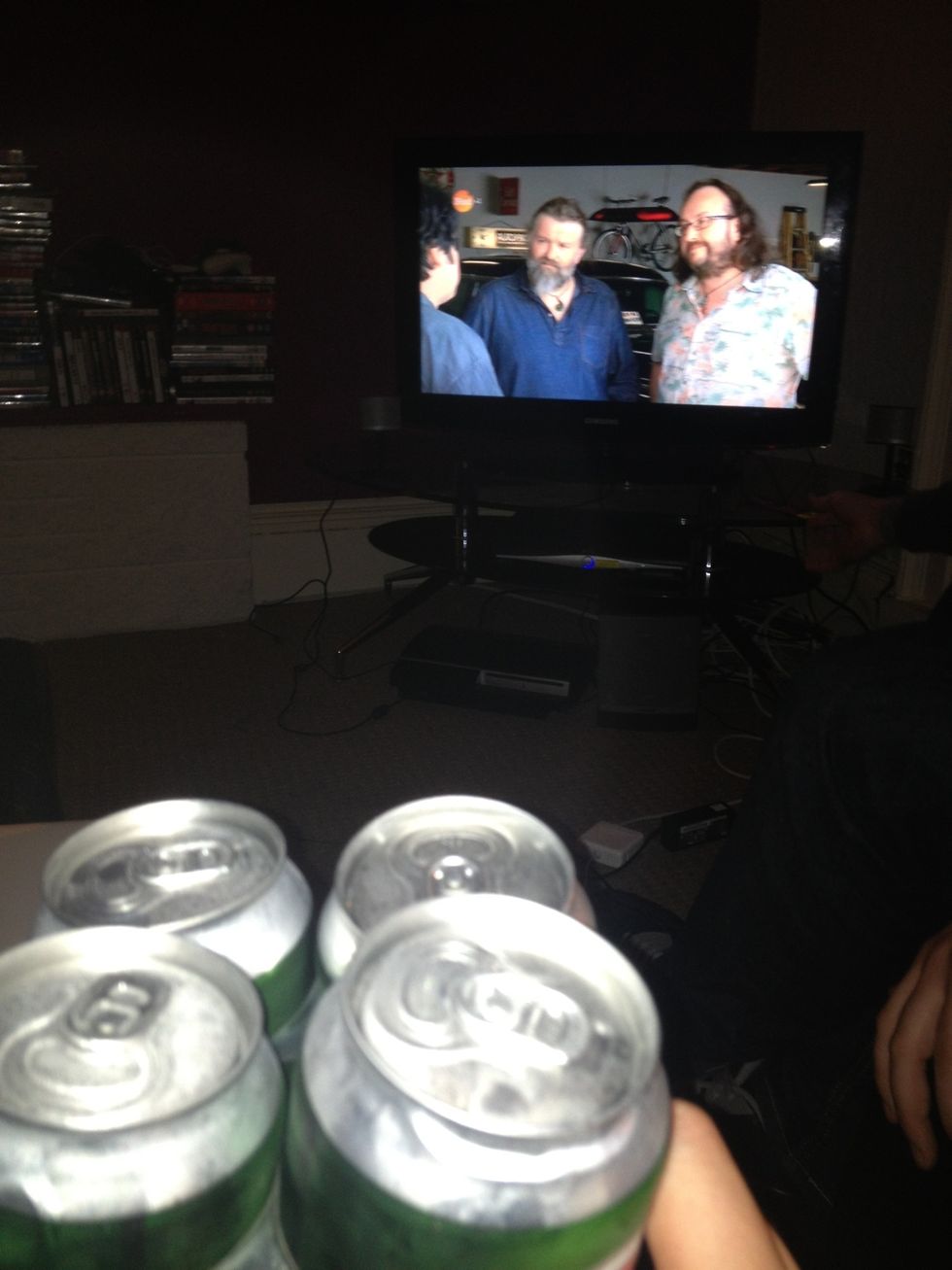 Drink beers and watch the Hairy Bikers.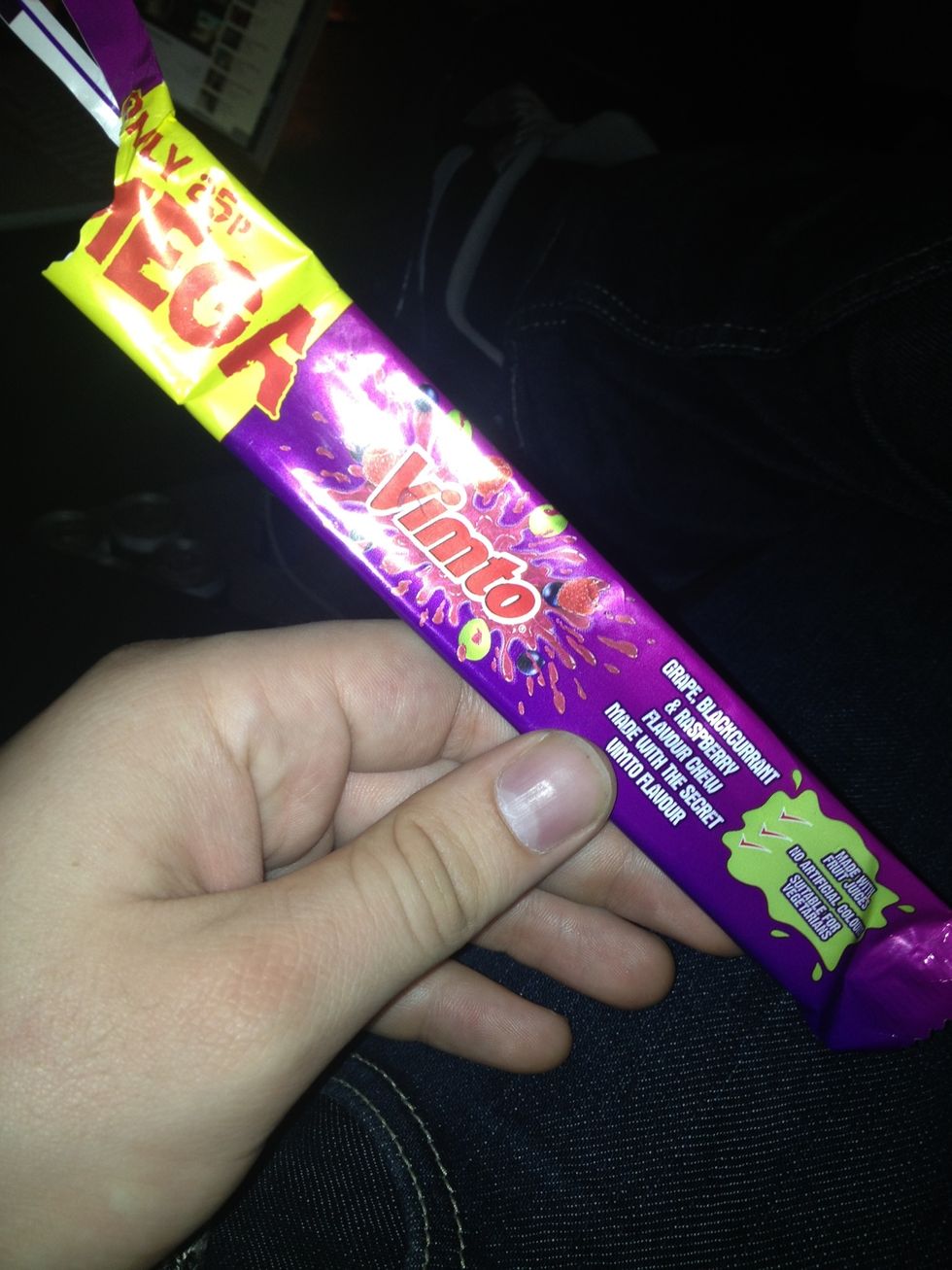 Enjoy the sweetie you bought as a reward for leaving your house in the horrible weather.
Coats
Jumpers
Shoes
Pals
Hats (optional)
Money