How to buttery cod with eggs, prawns & horseradish.
Buttery Cod With Eggs, Prawns & Horseradish.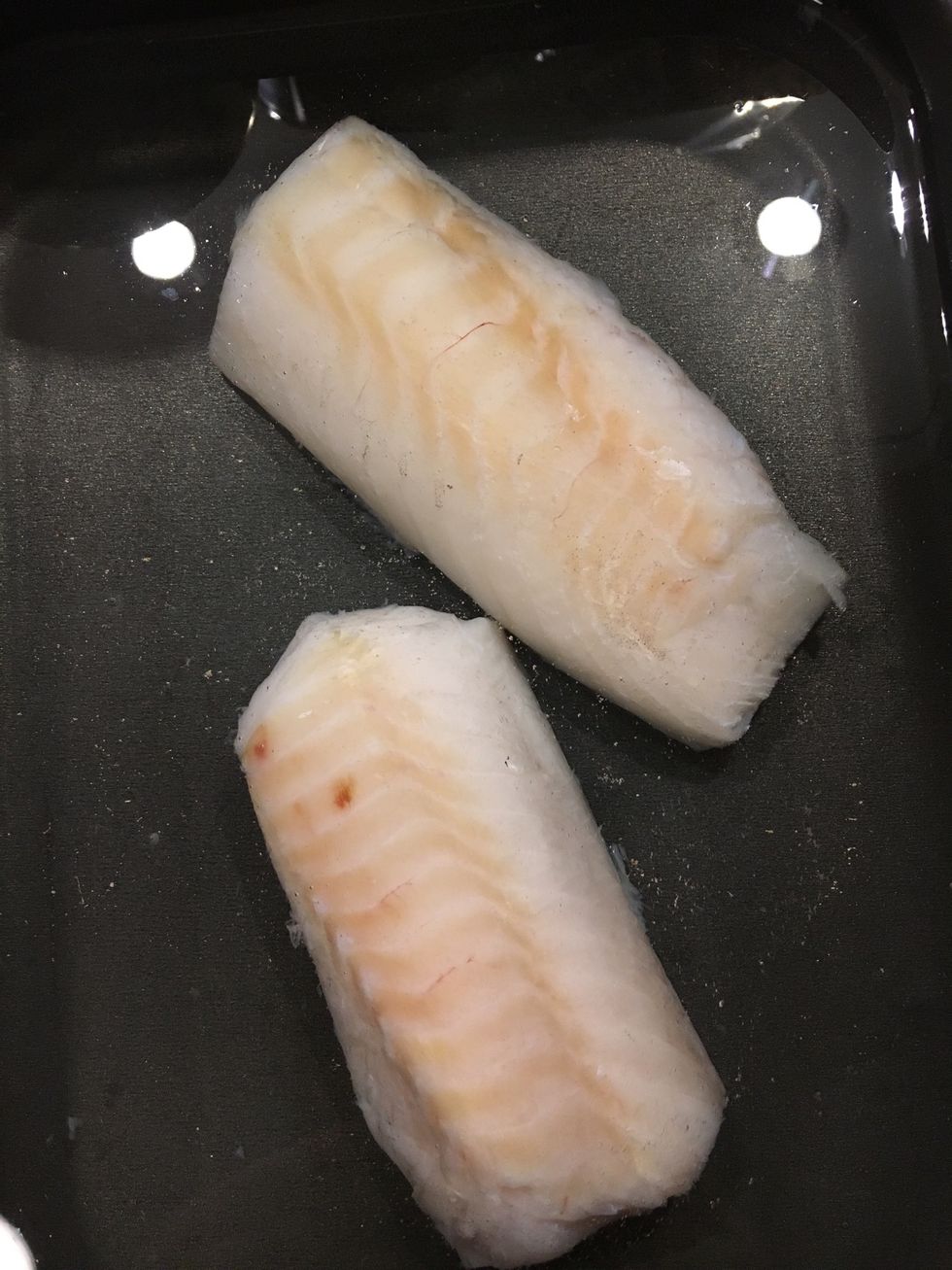 Thaw the cod in a brine, 1 tbsp salt in 1000 ml water.
When thawed, remove the water and season with pepper. Add butter. Cover with foil and put in the oven. Cook for 15-20 min at 200 C.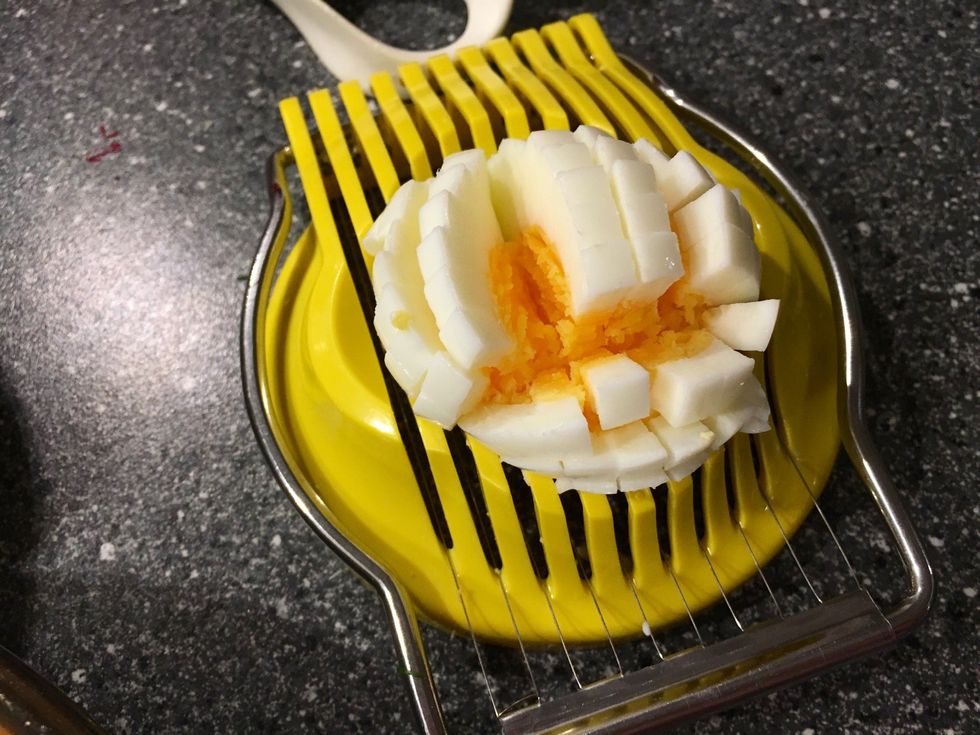 Boil the eggs an chop them.
Mix the prawns with the eggs. These come pre-cooked, from the frozen food department.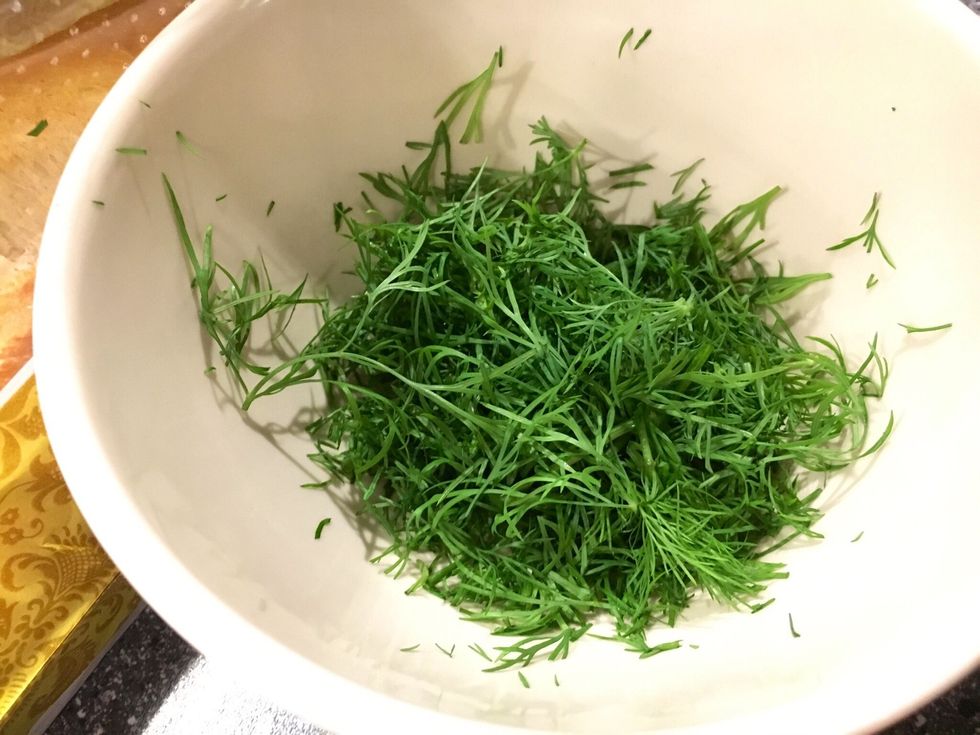 Chop the dill. Mix with eggs and prawns.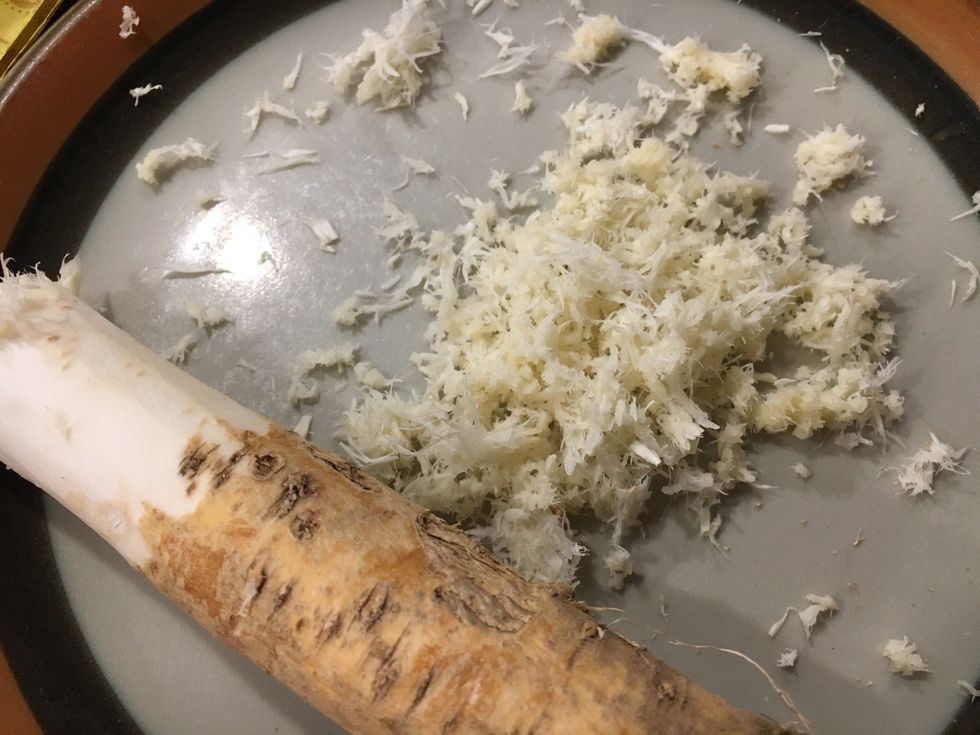 Grate the horseradish.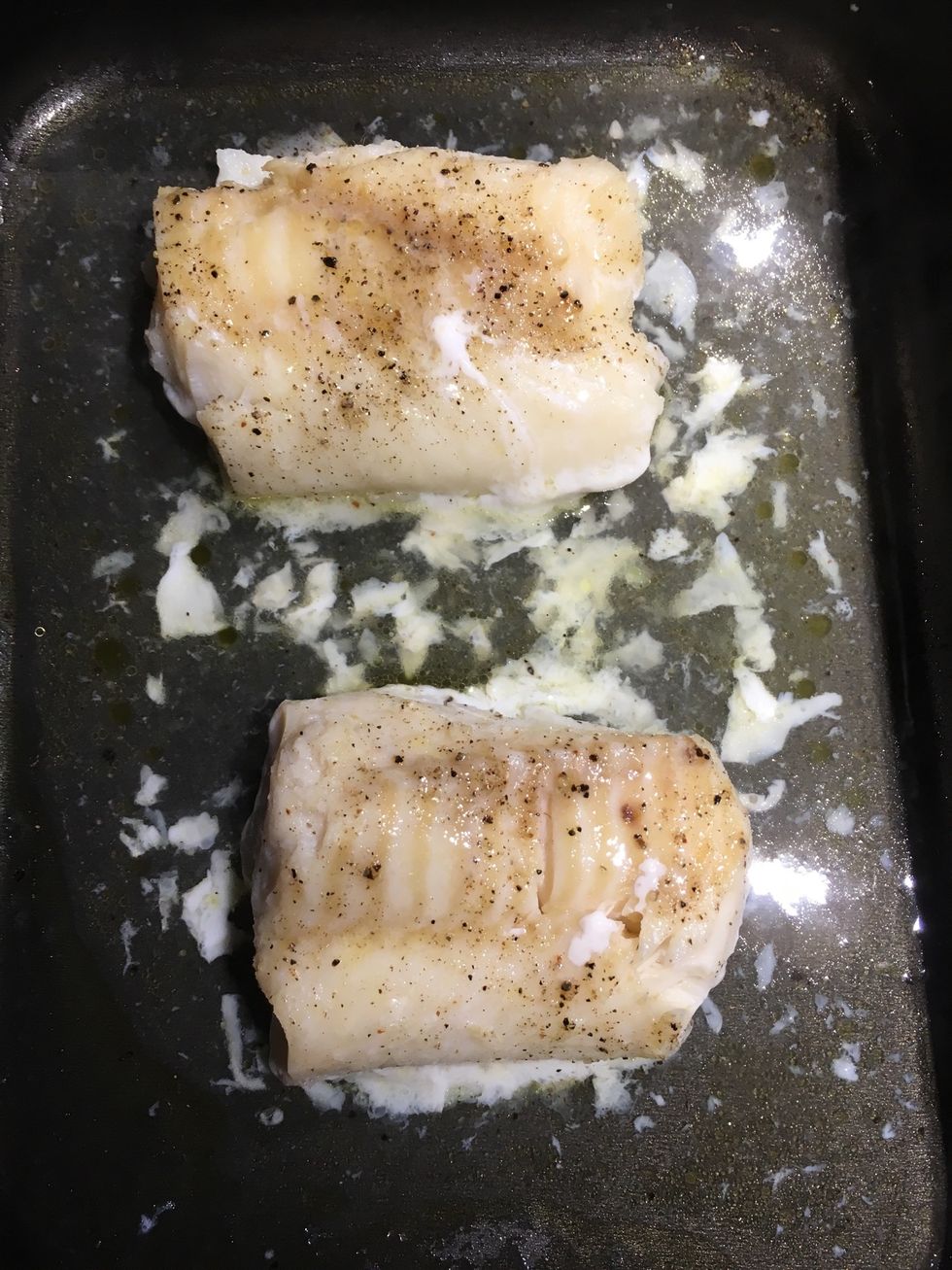 Here we have the cod, ready from the oven.
Sear the butter, it is the most amazing flavor (and smell).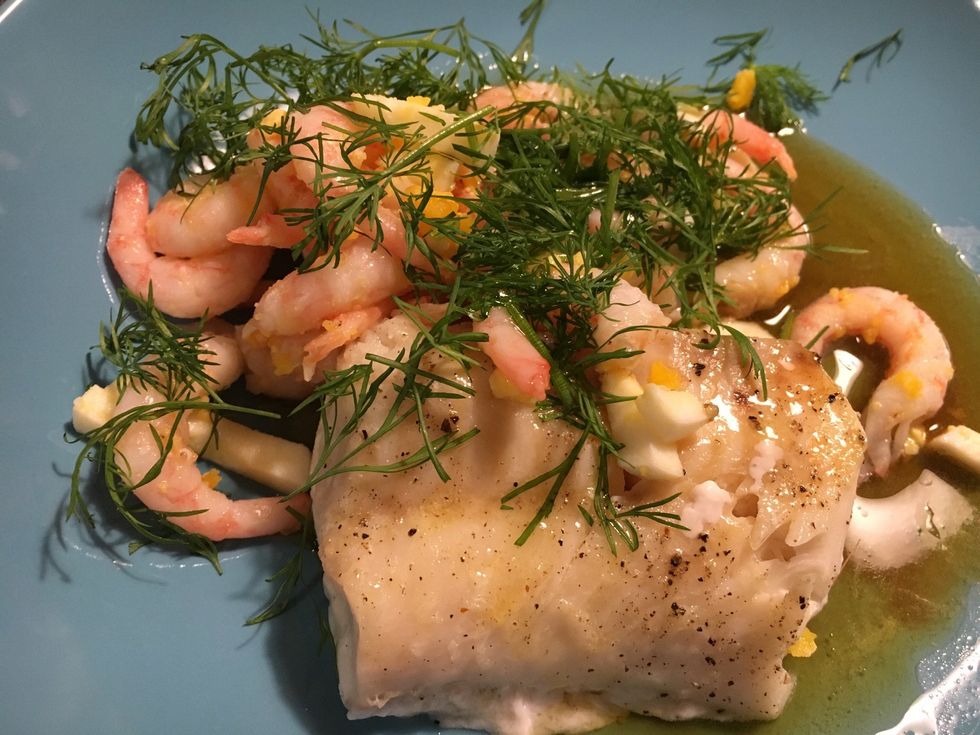 Serve the cod on hot plates with the egg & prawn "salad", the grated horse radish (unless you're allergic like me). It is yummy also without it. Finally, pour the seared butter on top.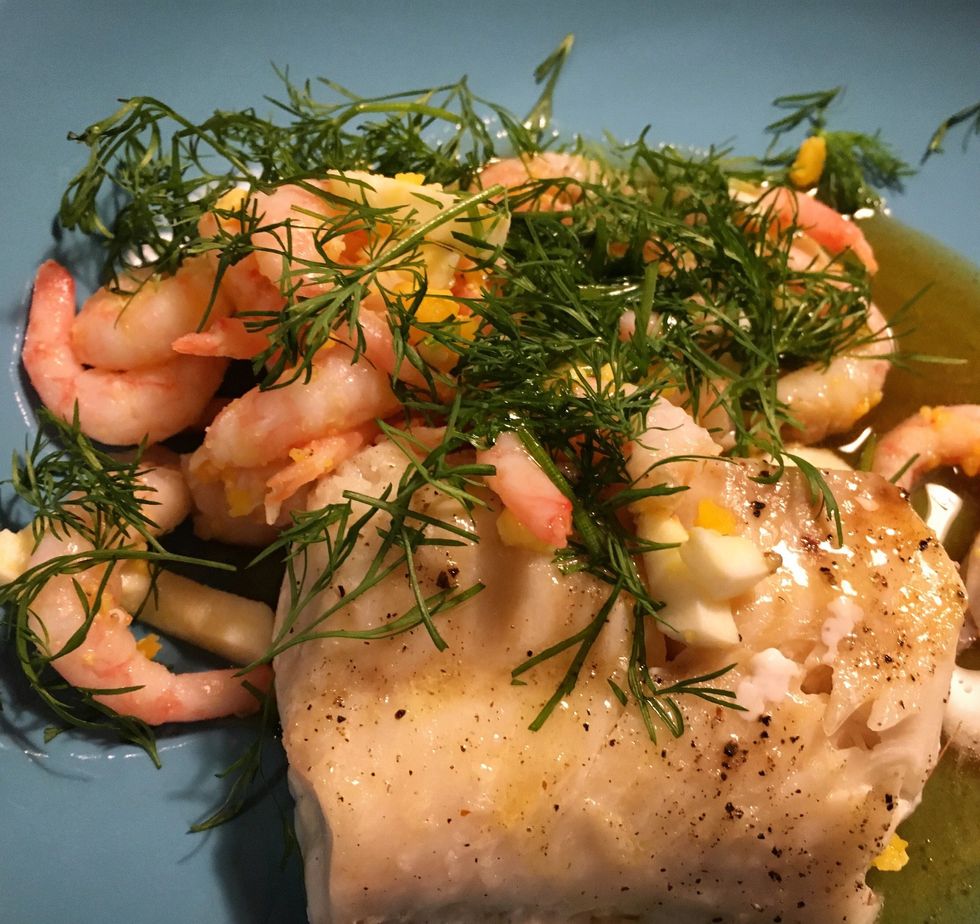 Dig in! Serve with the white wine Hardys Nottage Hill, it's splendid to this dish.
4.0 Cod fillets
3.0 Eggs
400.0g Prawns
1.0Tbsp Grated horseradish
Fresh dill
150.0g Butter
Salt
Black pepper
Karin Siöö
Lives in Sweden. Gets inspiration from trips, blogs & international students I meet at work.