This workout uses cardio and resistance to melt fat in 15 minutes. Burns 150+ calories too! Warm up for 1 min before starting. Do 4 reps, 30 sec per exercise with a 1 minute break between reps.
23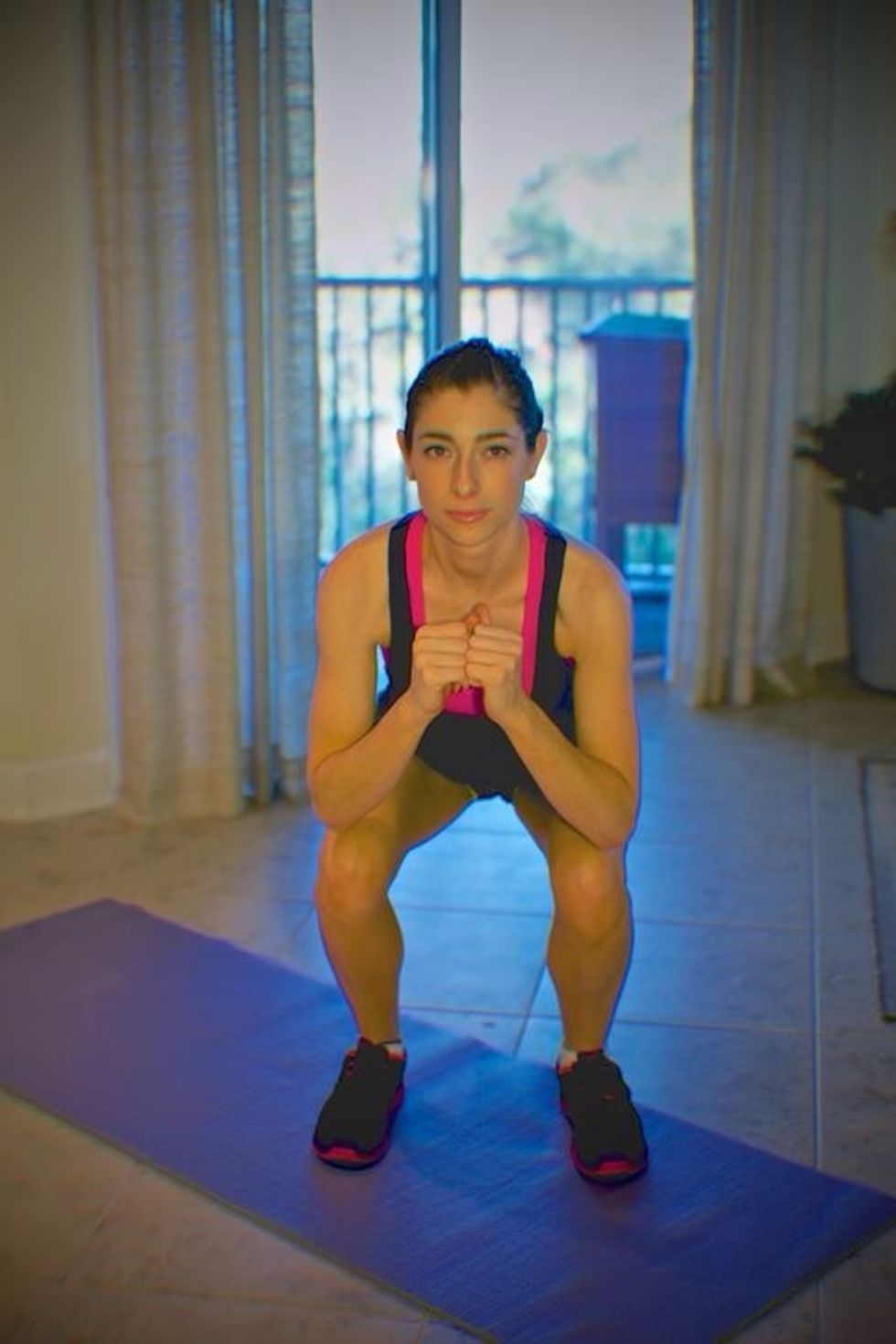 Squat Kicks: do one set right leg only, then another left only. Complete 2 per side, total. Remember to smize, Tyra Banks is watching ;)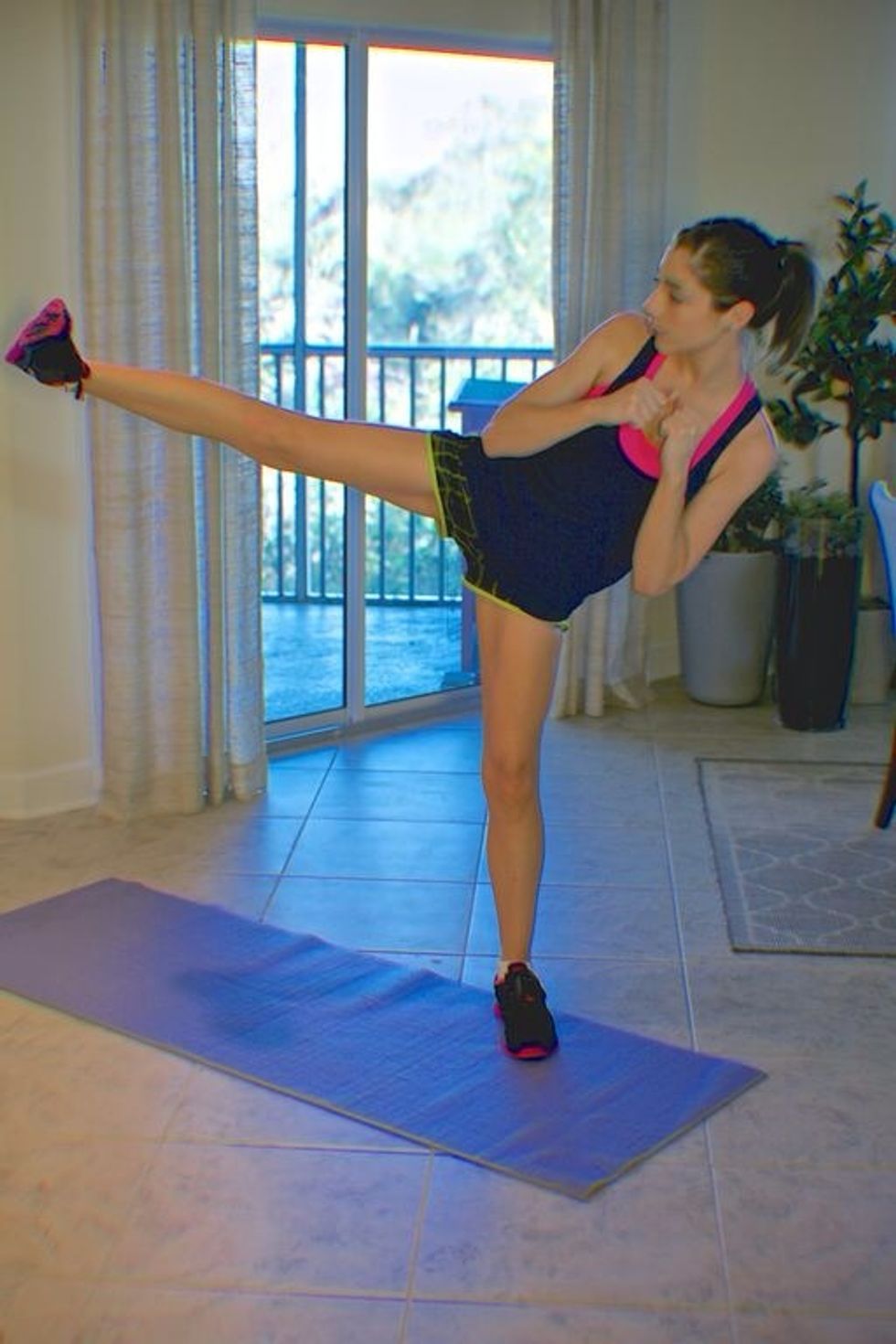 Squat Kicks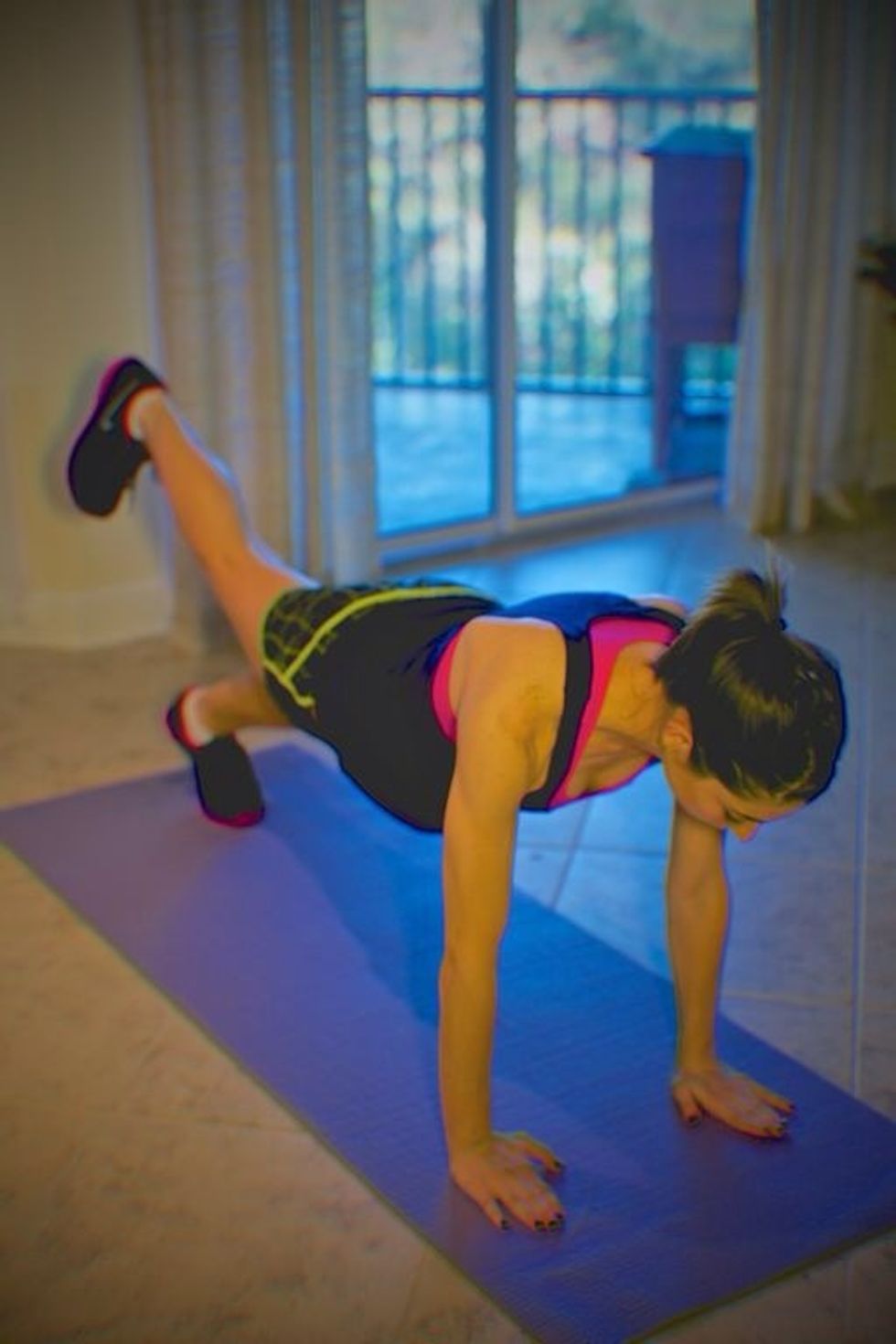 Lizard Walk: get in plank position, lift leg, then bend in towards ribs. Return to the elevated leg position and continue.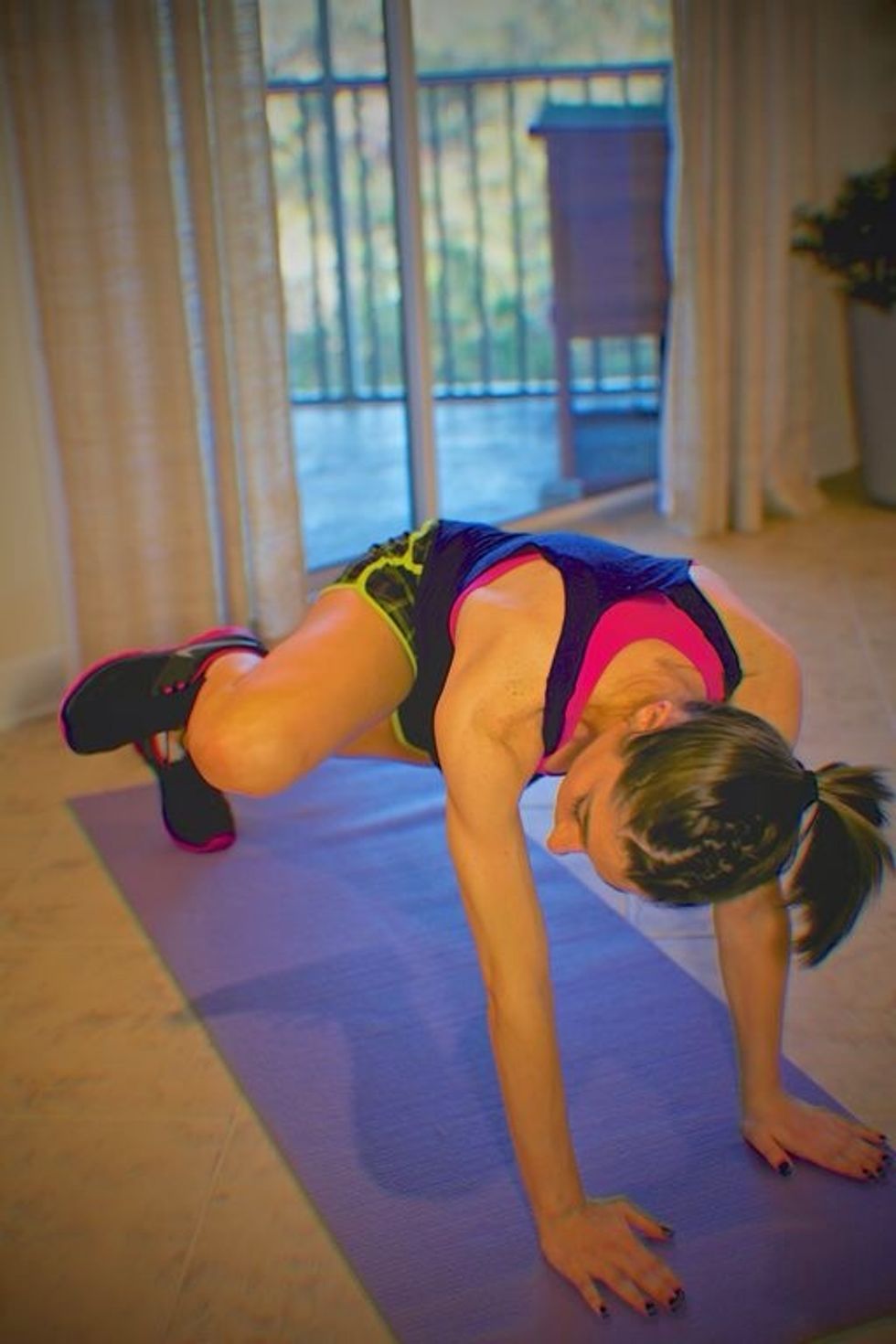 Lizard Walk: complete one side per set.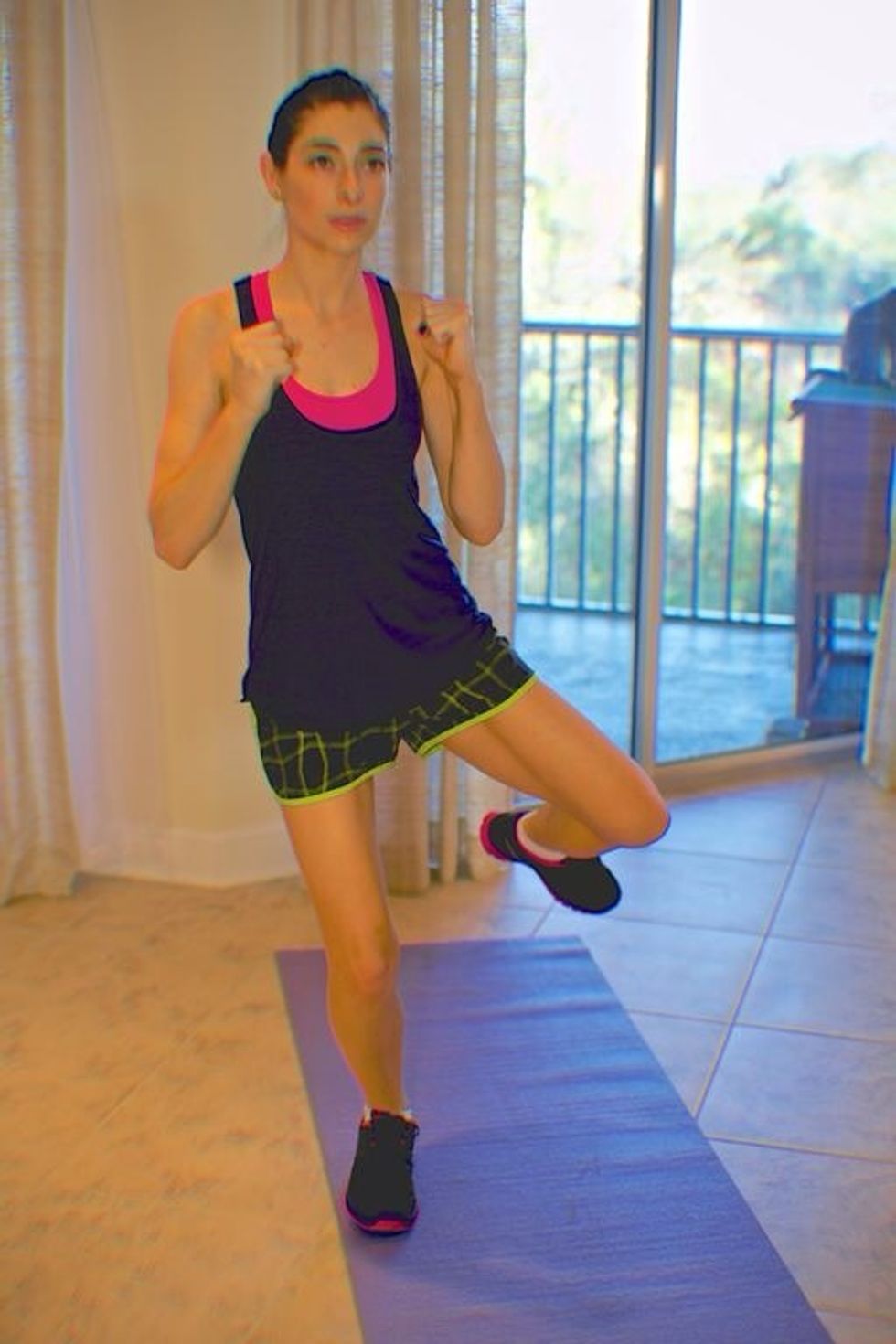 Tires: Run forward four counts and back four counts. Alternate the starting leg in each set. Side note: There is a hidden kitty in this picture. See him?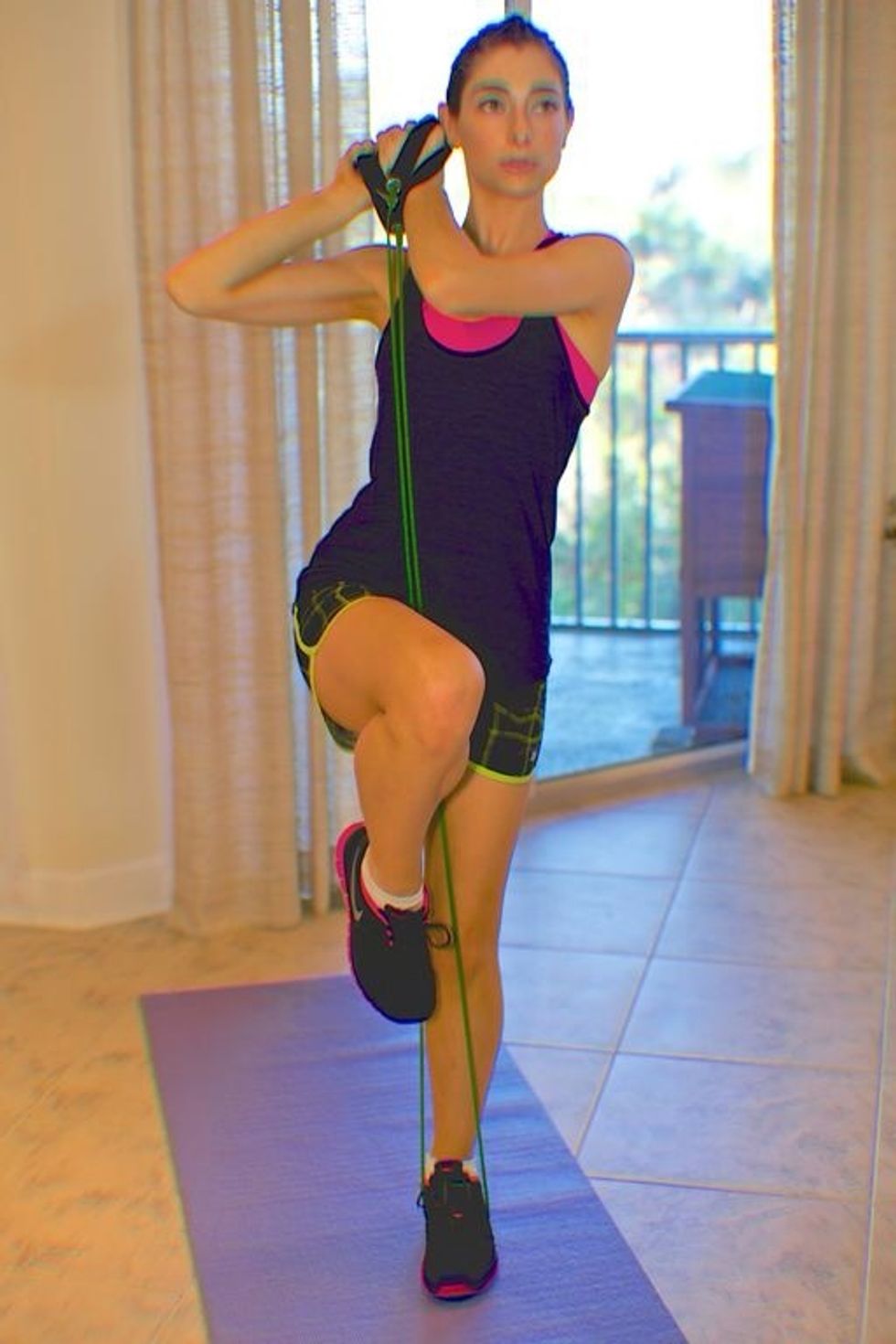 Kneel Down-Chop: Start with hands by ear holding bands and right leg at 90 degree angle.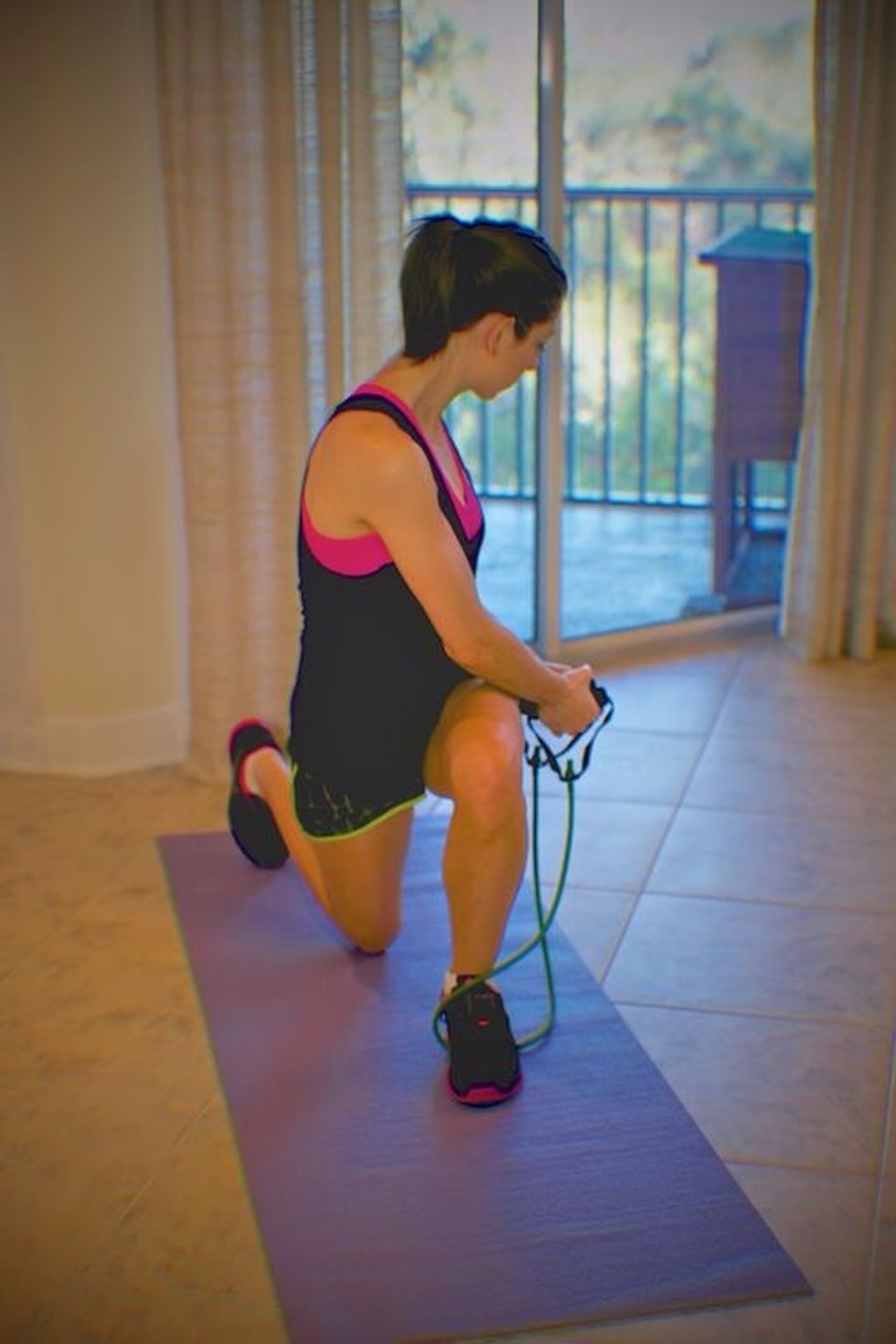 Kneel Down-Chop: Kneel down, bringing the right leg behind and to the ground while rotating torso so arms are at left hip. Return to starting and alternate sides per set.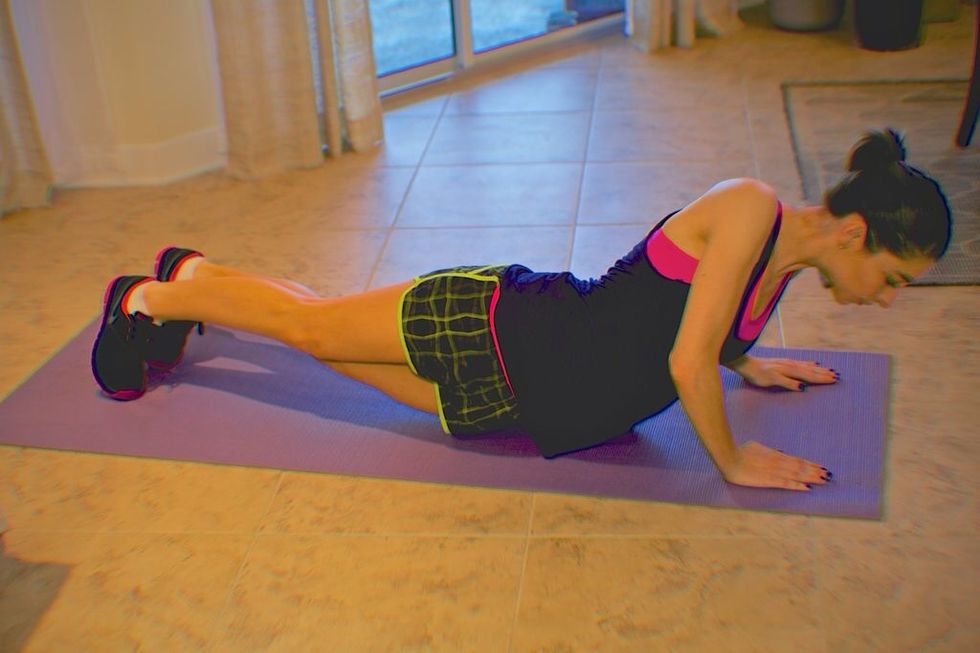 Torso Twist: Start in plank position and rotate body to the right, dipping hip to the ground. Rise back up and rotate to the left. Continue twisting for 30 seconds.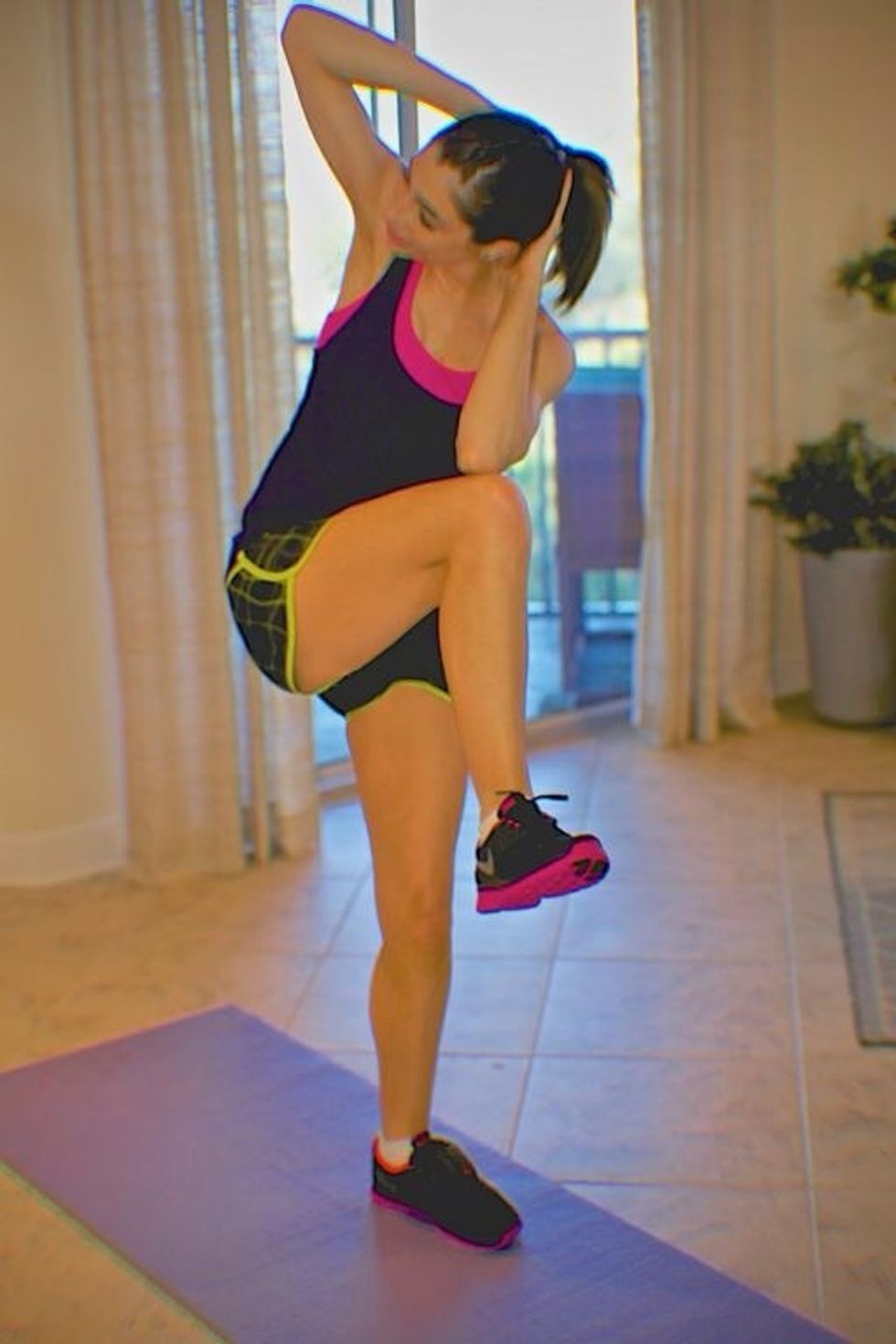 Elbow to Knee: Interlace fingers behind head and keep elbows at ear level and beside head. Lift opposing leg to elbow and twist torso. Alternate legs and complete as many as possible in 30 seconds
Well done! Now take a 1 minute break and do it all three more times! Take a 1 minute break between each set.
P+K _
Yoga enthusiast and writer on fitness and food. Penandkeyboard.com focuses in simple ways to maintain a healthy lifestyle.