Sorry I'm not 100% sure on the exact measurements, season to taste.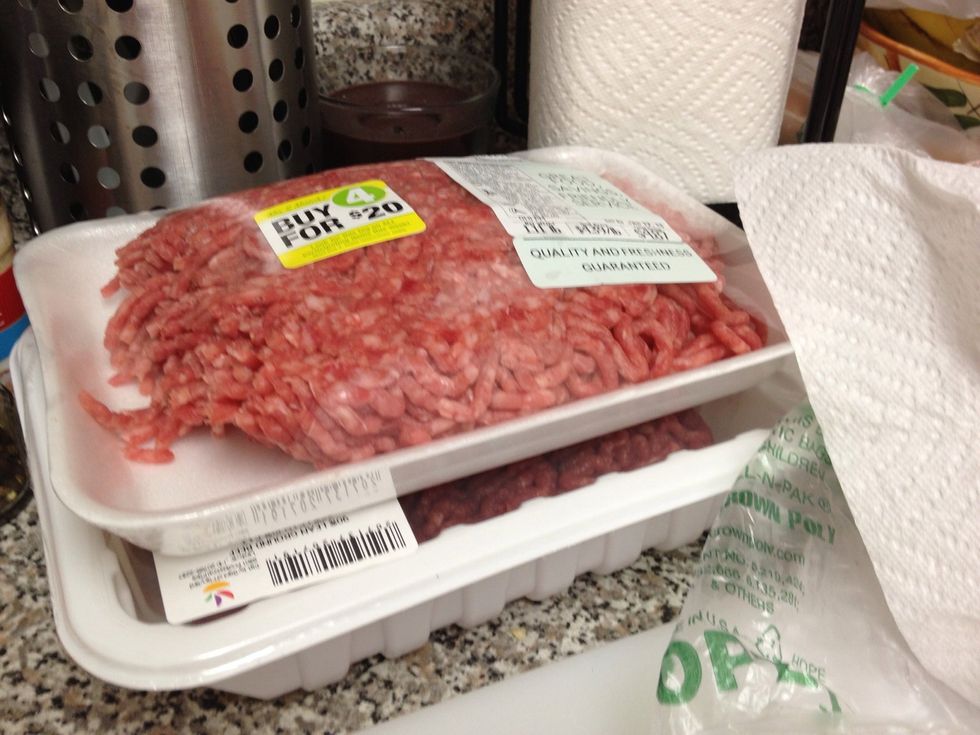 To start get everything ready. We are making a lot so we have two pounds of ground beef. I prefer the 90%, but 80% will work too.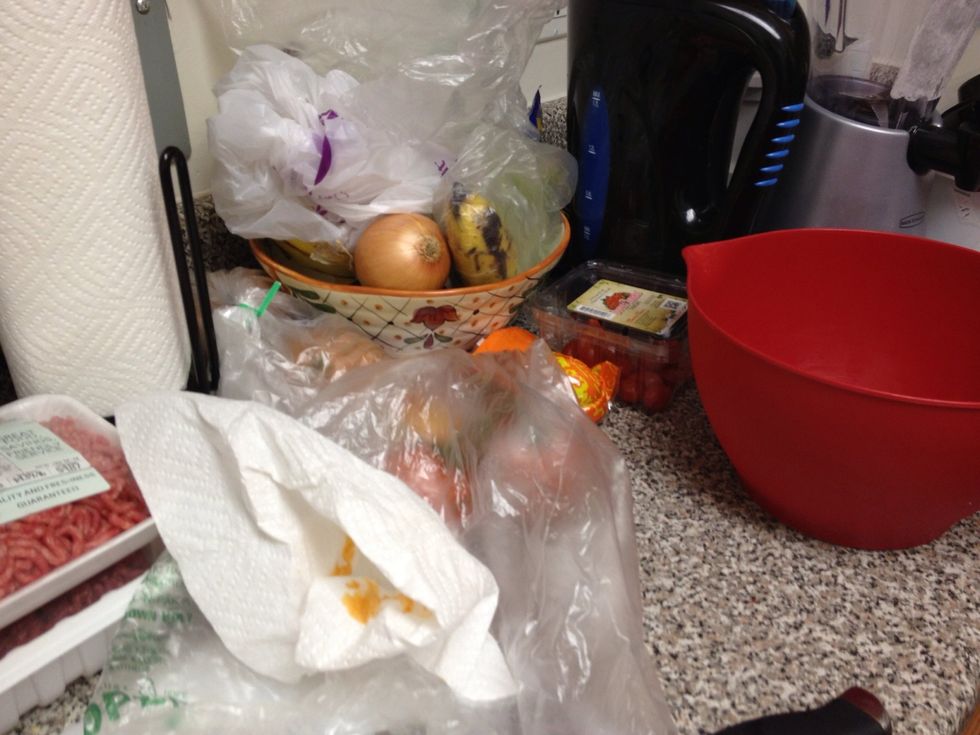 Get a mixing bowl ready to mix the meat and have all of your veggies out.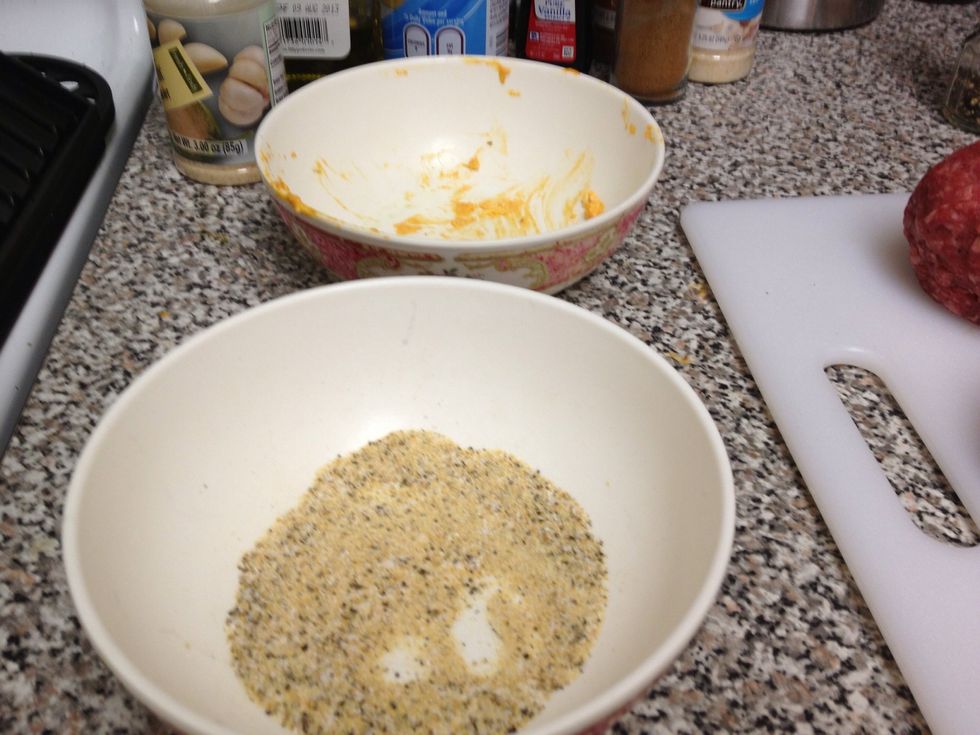 Mix all of your dry ingredients together. Then add it to the bowl with the meat and mix well with hands.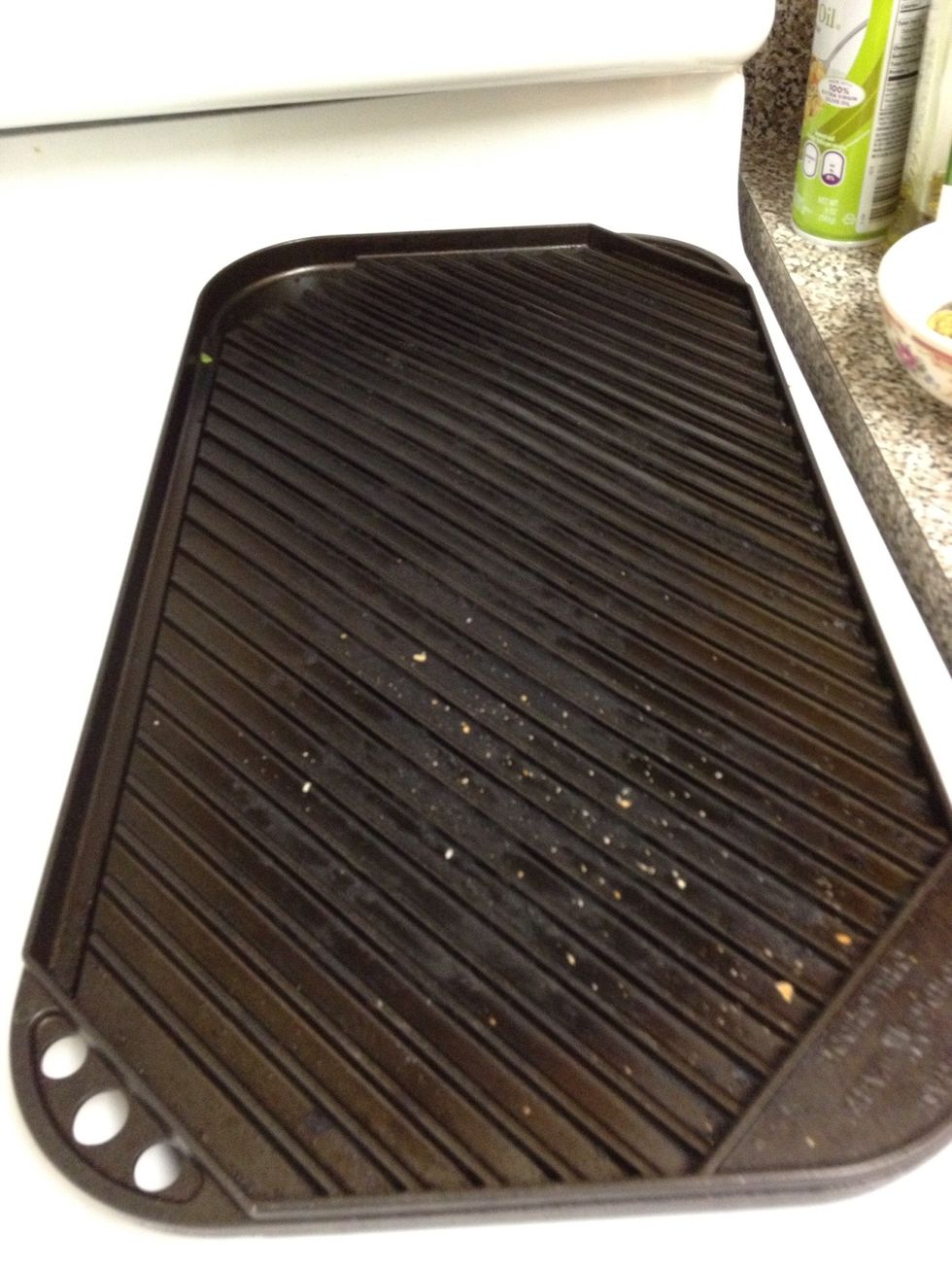 Warm up the grill or pan and spray it with cooking spray. We have a gas stove so this griddle/grill works fantastic in the winter.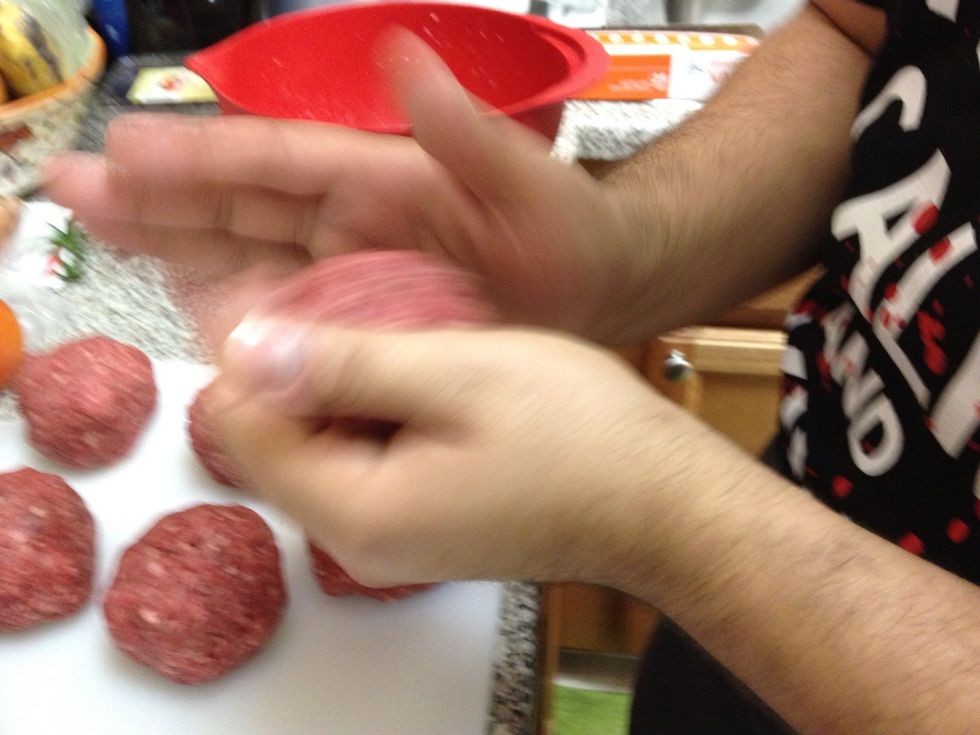 Roll the meat into circular balls.
Make sure they are all even size balls.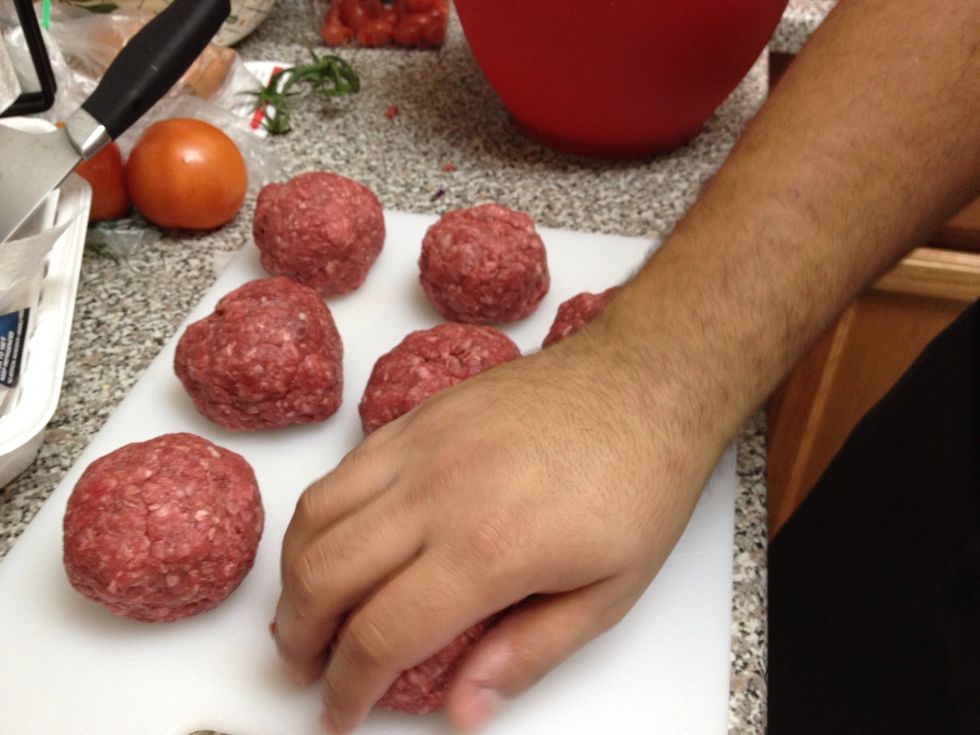 Begin to grill the burgers on the stove once the grill is hot, that what you get those awesome grill marks! Cook until they look done, 5-8 minutes on each side depending on how well done you want.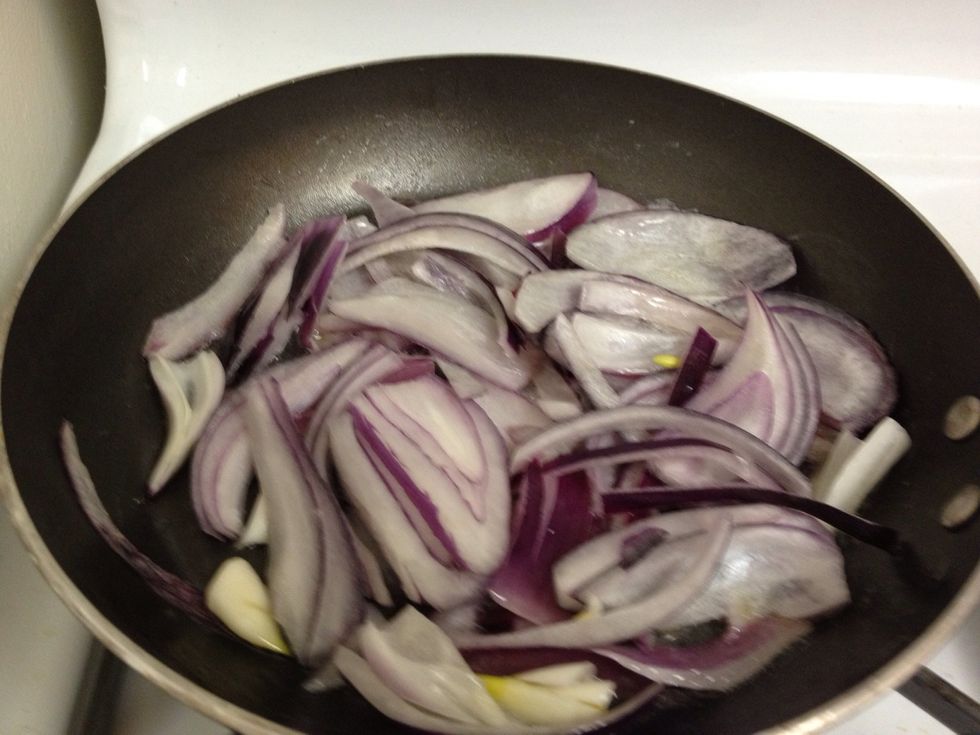 -Grilled onions , you can add mushrooms or peppers if you would like. Warm up the onions in a frying pan, add a pinch of salt, keep on low while the burgers cook.
Cut up your toppers, ie. tomatoes, peppers, jalapeños, onions...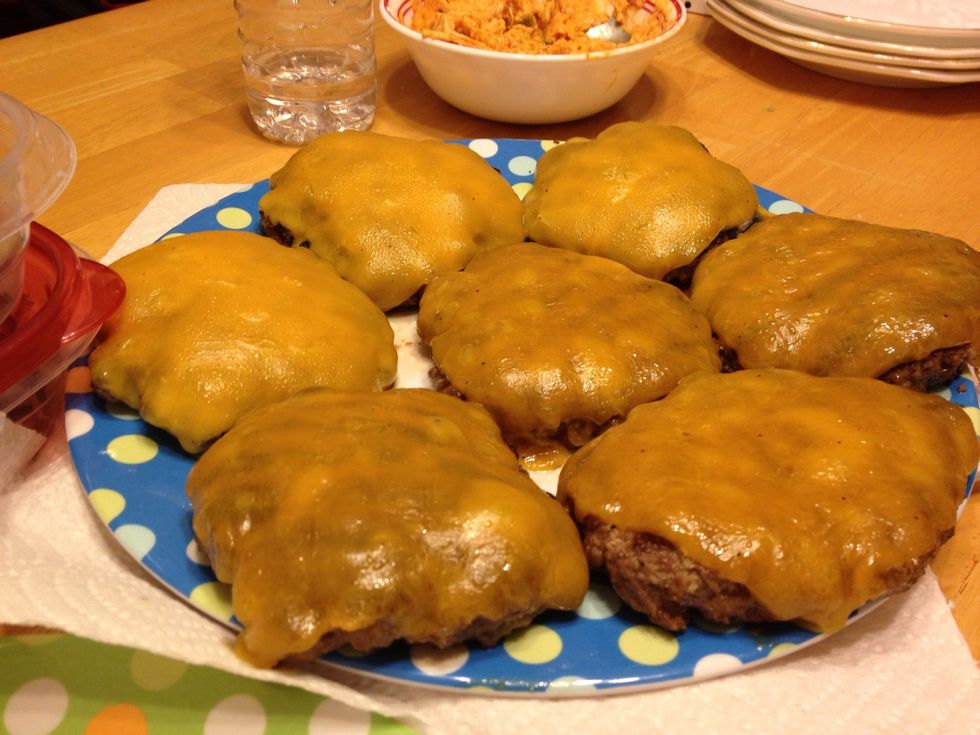 Sorry forgot to take a pic of the burgers cooking, they smelled great! Tada! We added cheese right before they were done and covered them with a frying pan lid to melt the cheese.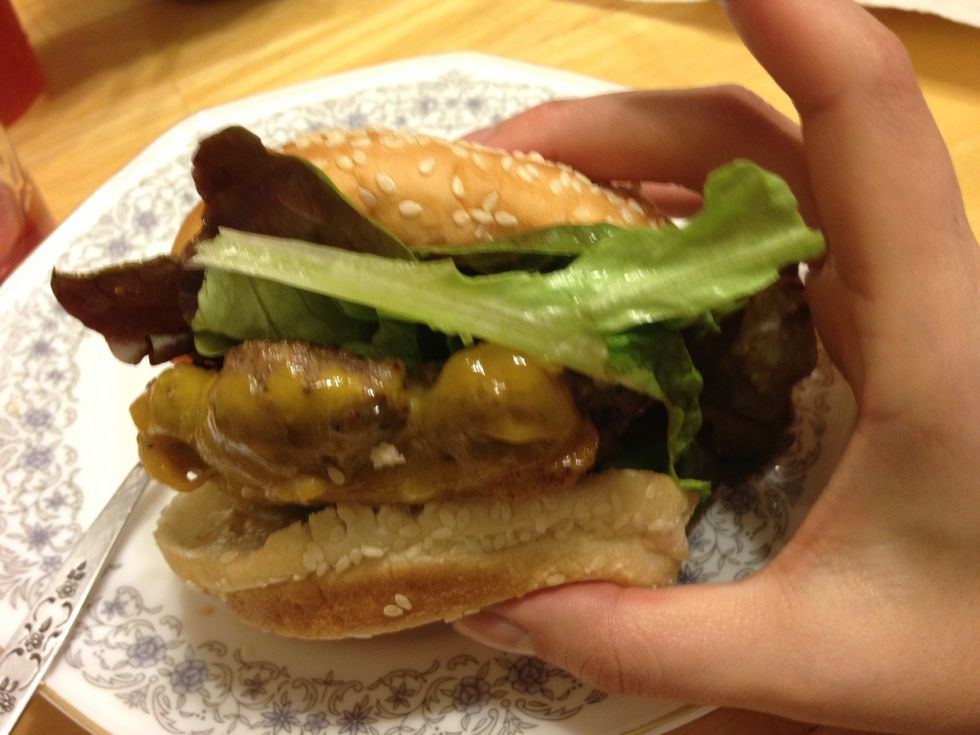 Toast the buns with a little butter and garlic power on the stove/grill for a minute or two on each side. Yum! Now you can eat the Delicious Burgers!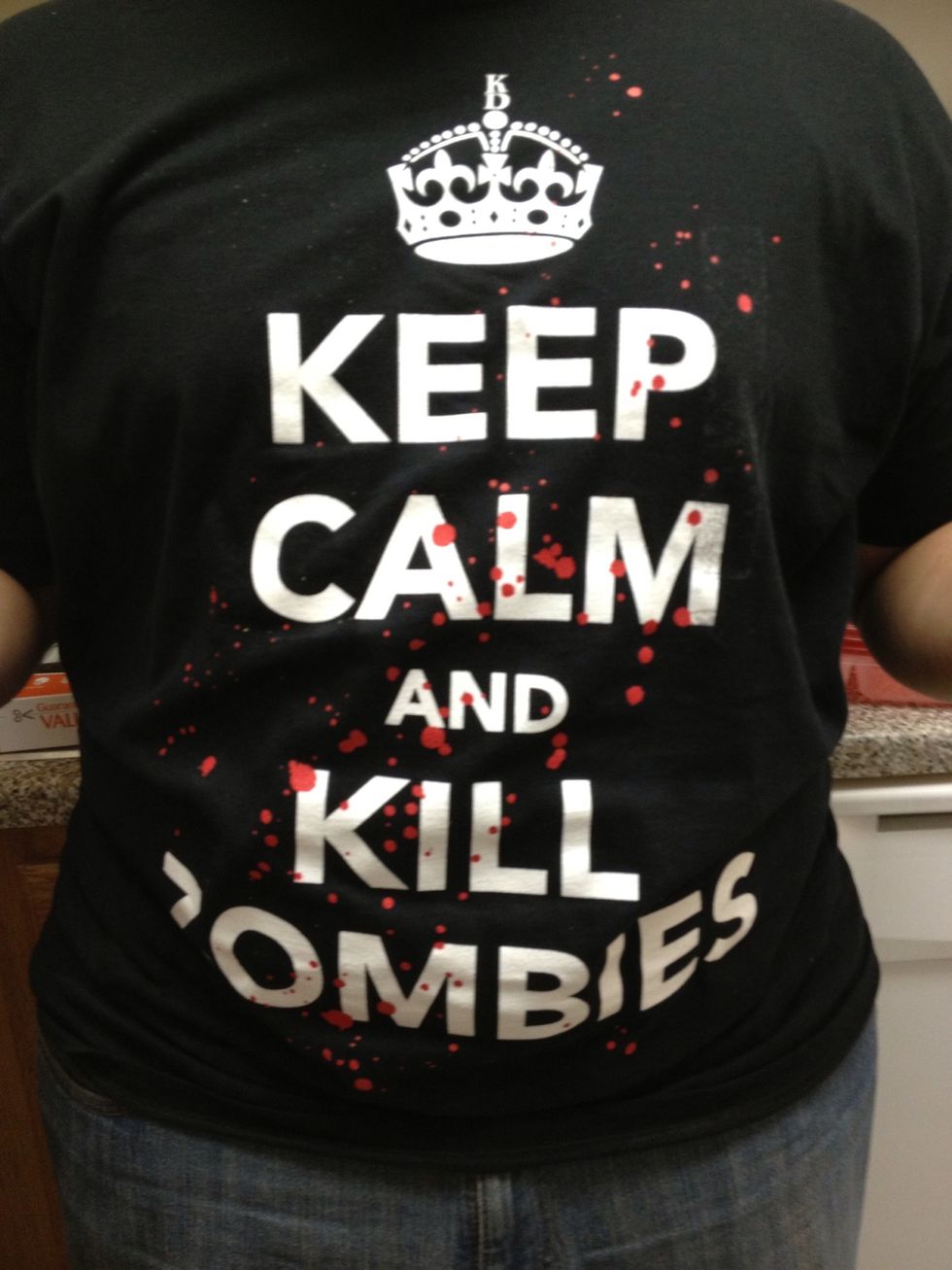 Keep Calm and kill Zombies
3.0pch Salt and pepper
1.0c Bread crumbs
1.0lb Ground beef
1.0c Lettuce
4.0 Burger buns
1.0 Tomato
1.0pch Onion powder
1.0pch Garlic powder
1.0 Onion
Favorite cheese
Butter for buns
Oil / cooking spray