Built a Zipper Case From a Bottle.
23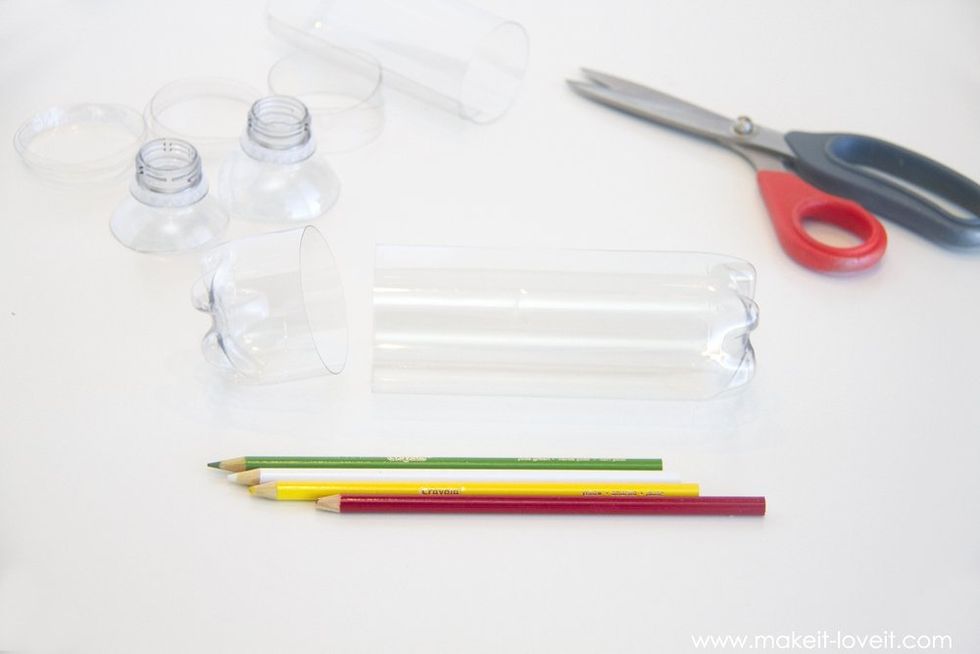 Cut the tops of each bottle according to the desirable length of the case.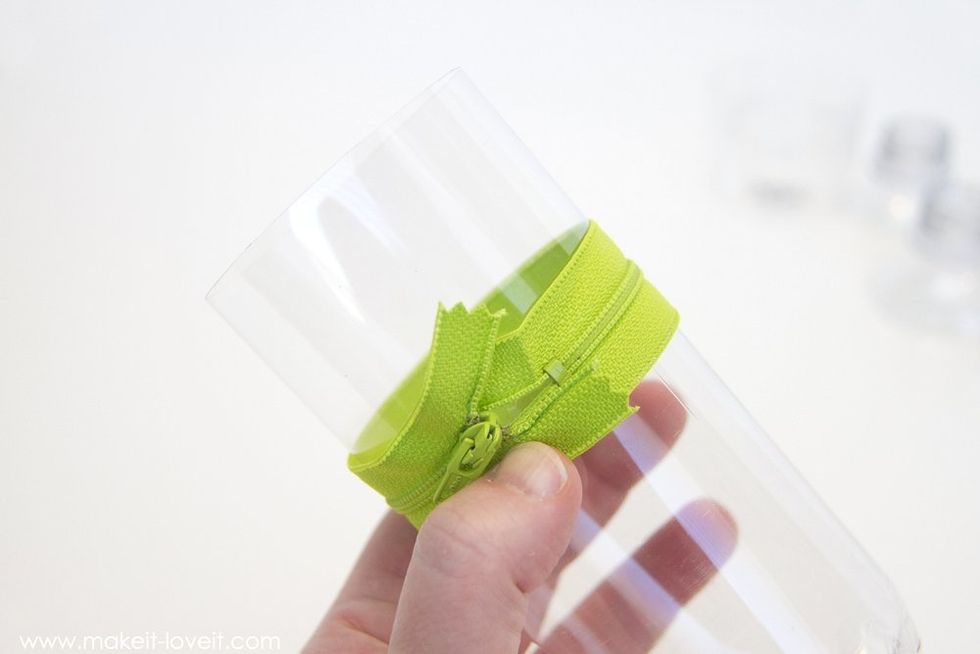 Take a zipper (it may come from an old jean) and make sure it fits around the bottle (if it is too long, cut it.)
Glue one side of the zipper down to the inside of the bottle.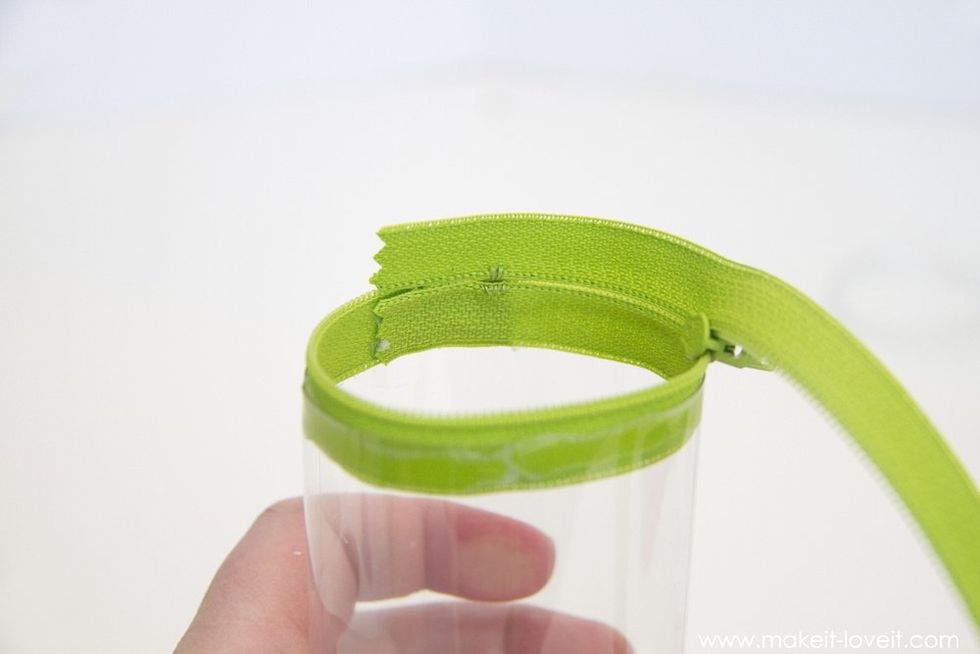 Overlap the end of the zipper fabric onto the other end of the zipper, and glue in place.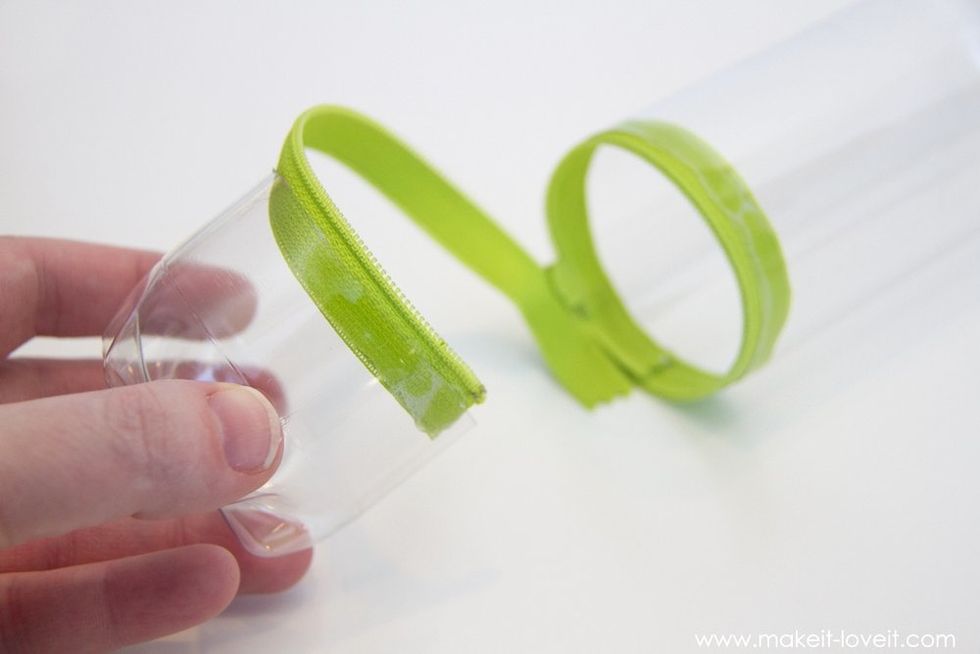 Glue the other side of the zipper to the other plastic bottle. TIP: Start with the free zipper.
Insert your supplies and that's it!
2.0 Plastic bottles
1.0 zipper
Hot glue
Heavy duty scissors