Draw or sketch your goggles before you start. Just to get your idea on paper.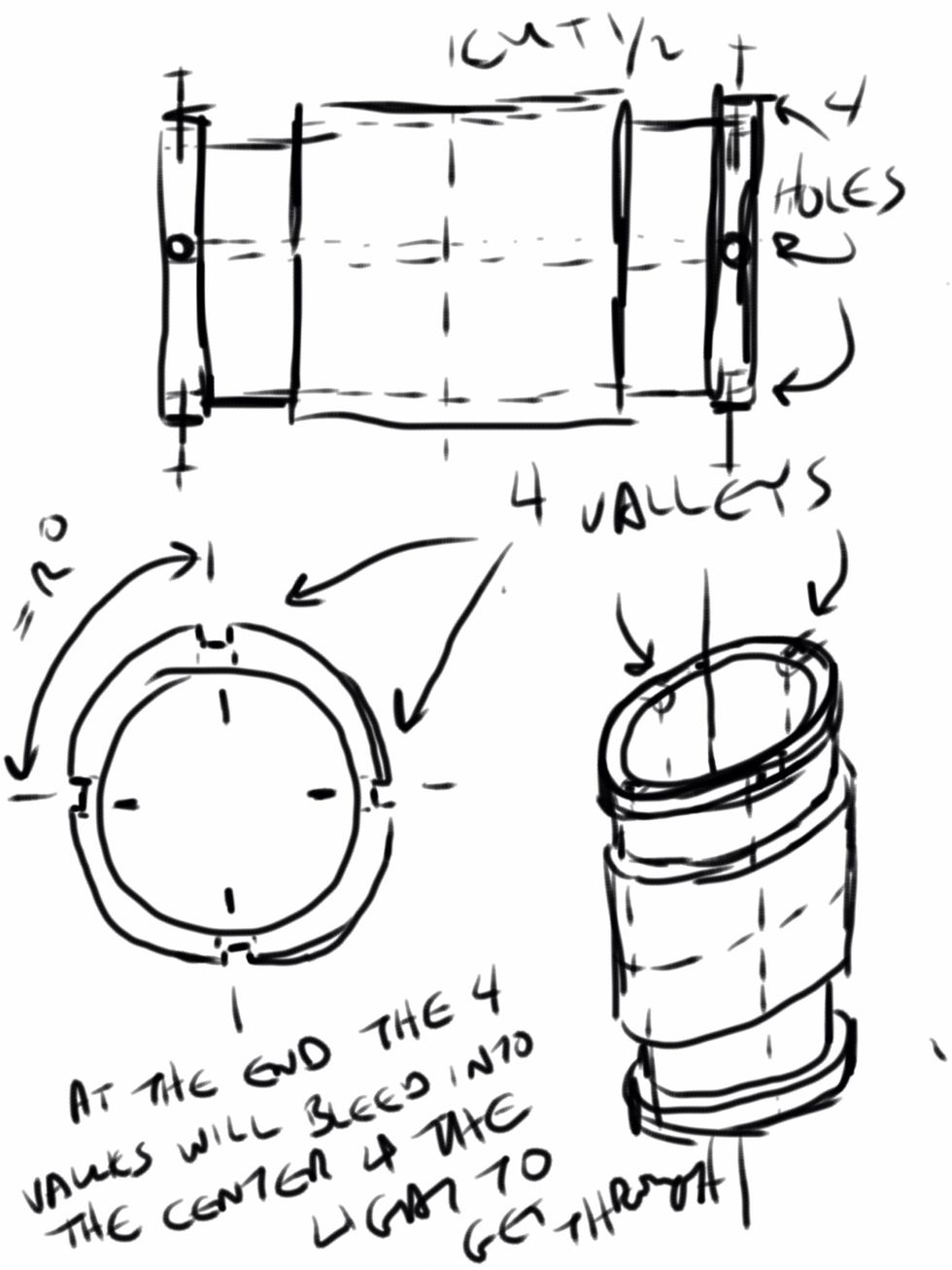 Sketch out technical specs of parts and pieces you will create and or modify.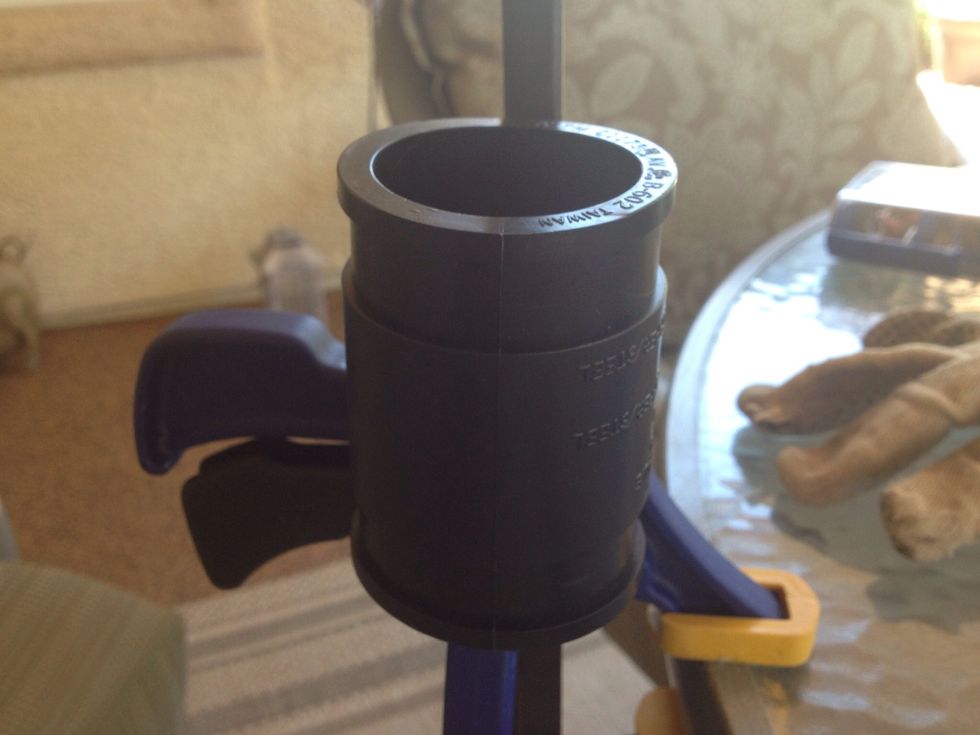 Mount smaller thicker coupling to begin modifying for the garland lights to be fit mounted on to.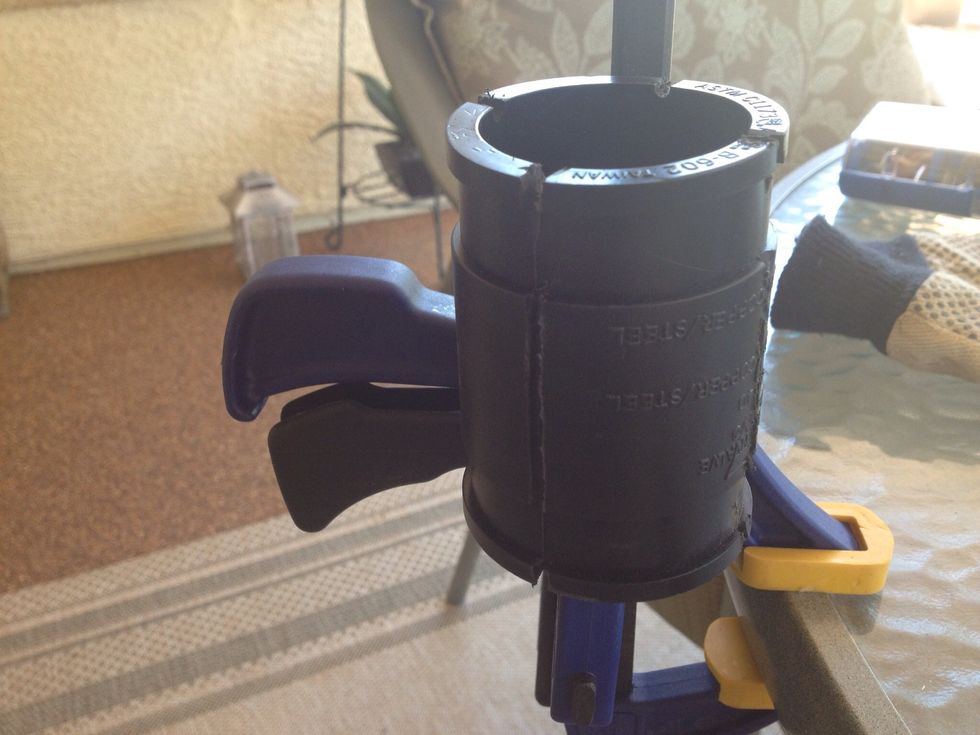 Here is the finished modification of the coupling before it is cut in two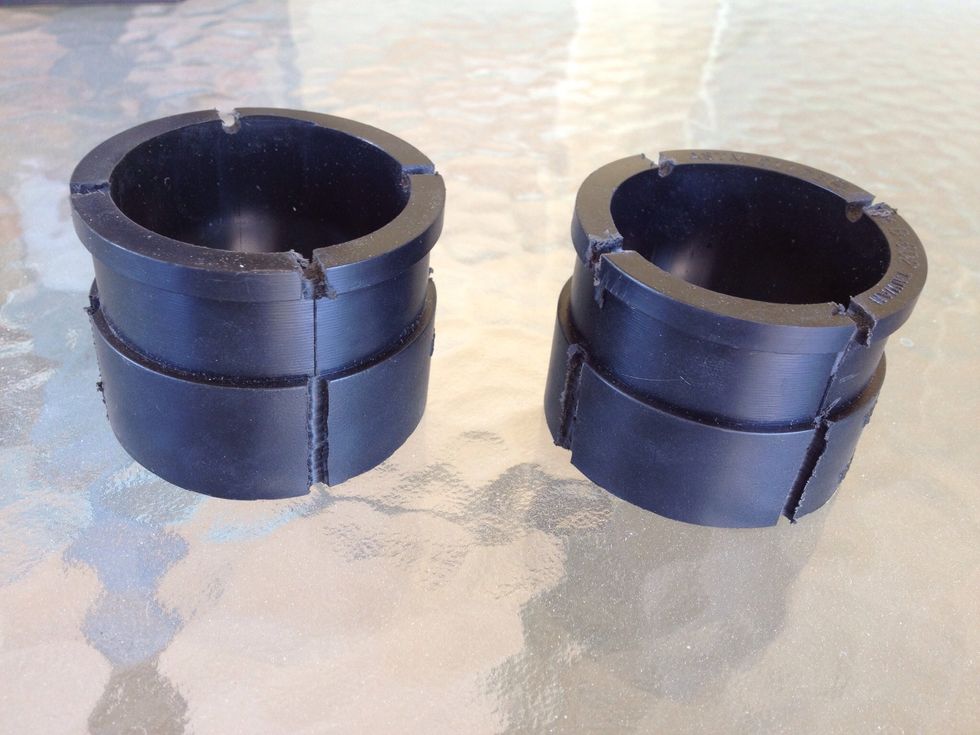 After the coupling is cut in half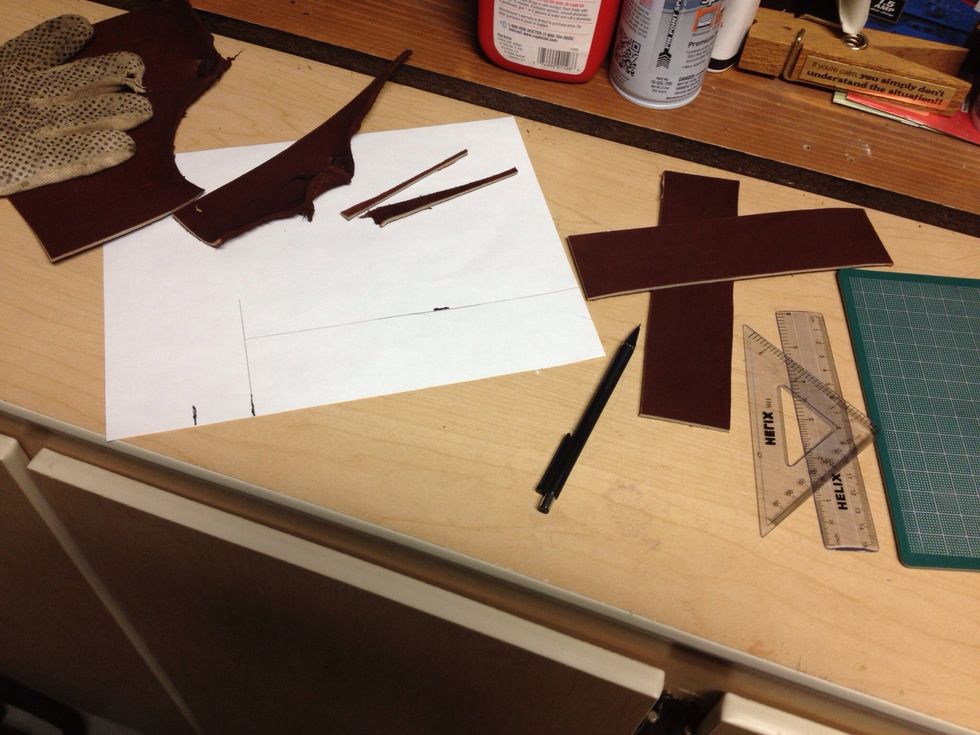 Use paper to wrap around one of the cut couplings to mark the height and surface to make a cutting template
From this template, make a wave curve template to cut the coupling leather covers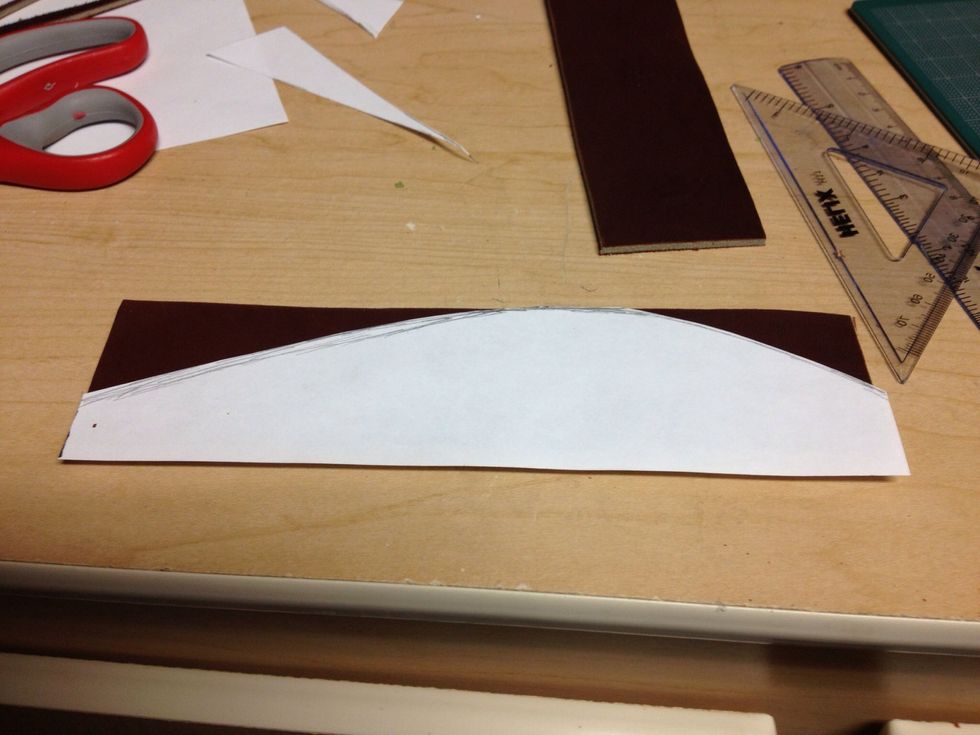 Trace over the leather and cut, making sure the second piece of leather opposes the first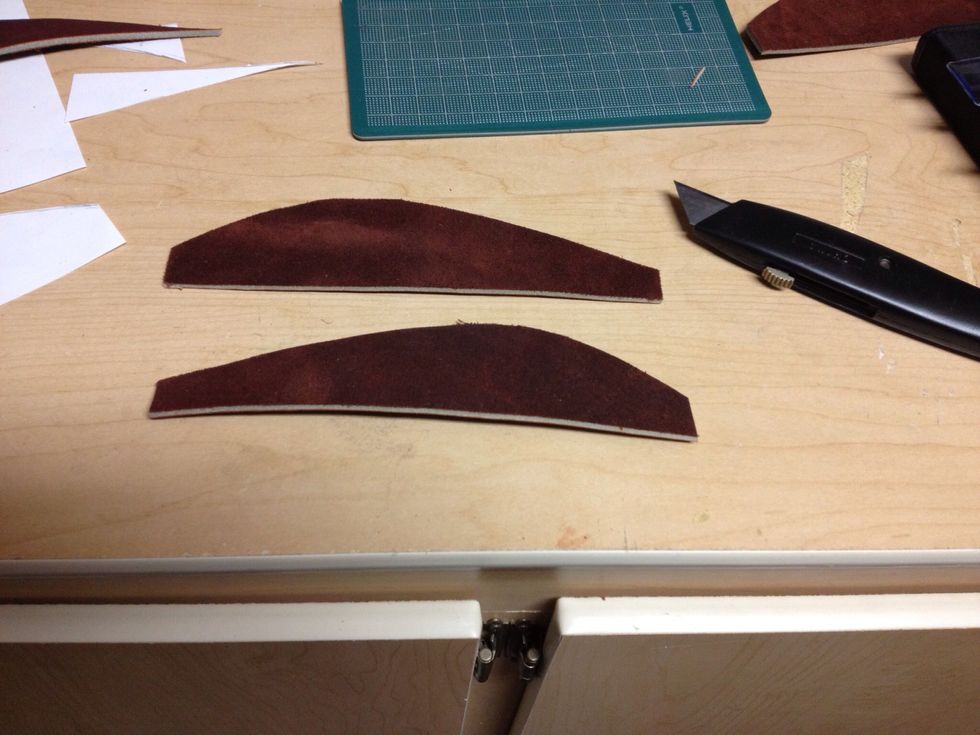 Like so
Cut out a nose bridge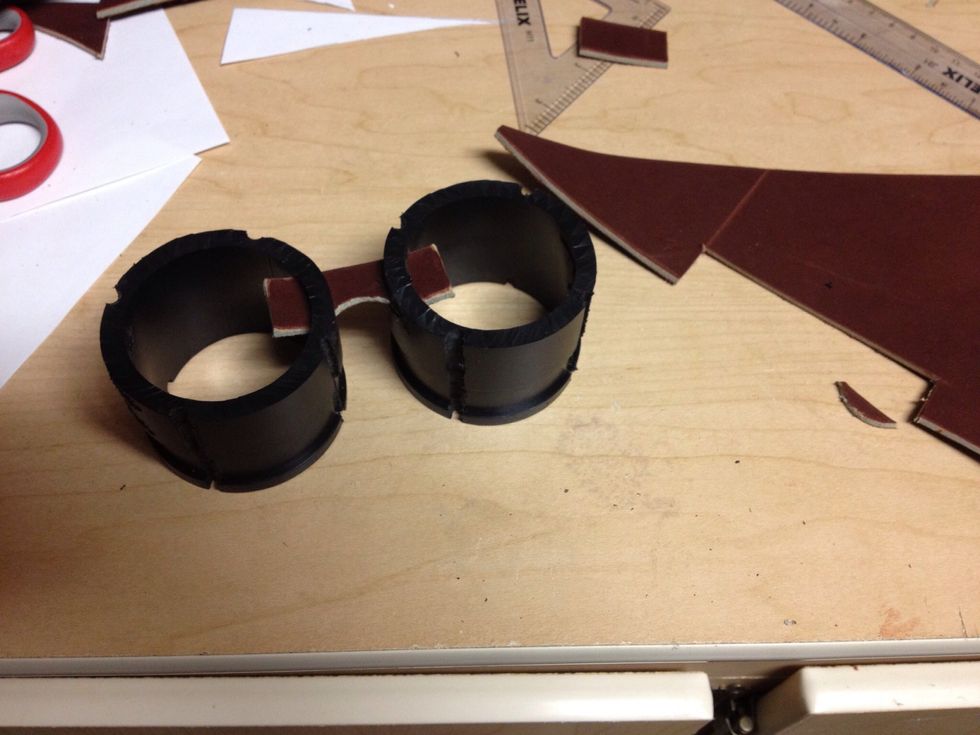 Slide the nose bridge into the side slots to help you gage where the brads should go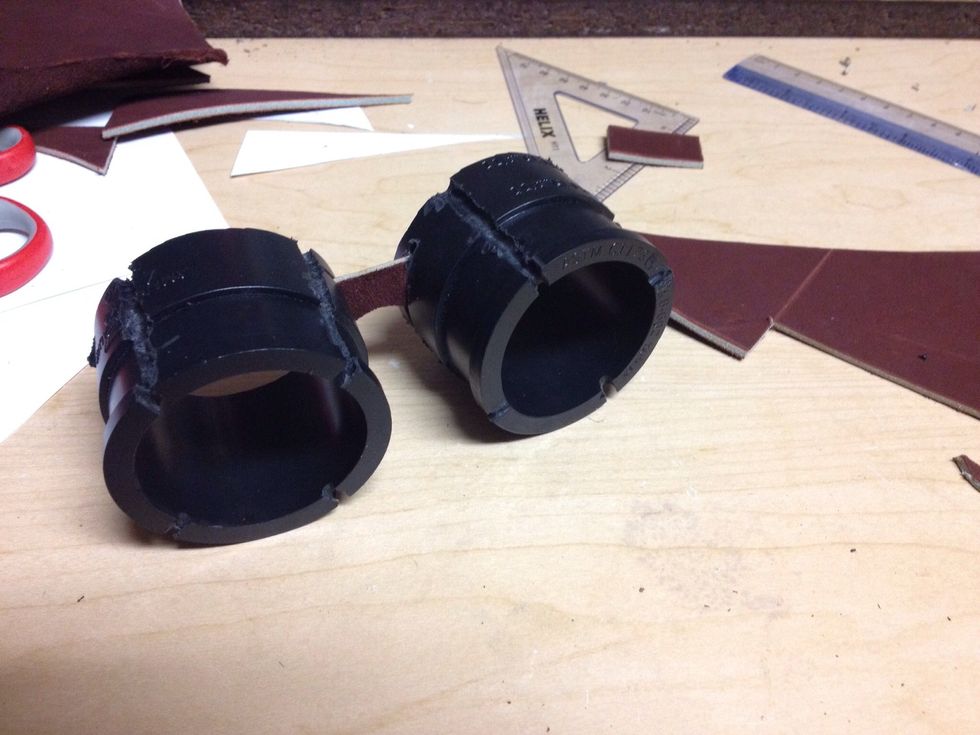 After you are happy with the spacing, make holes in leather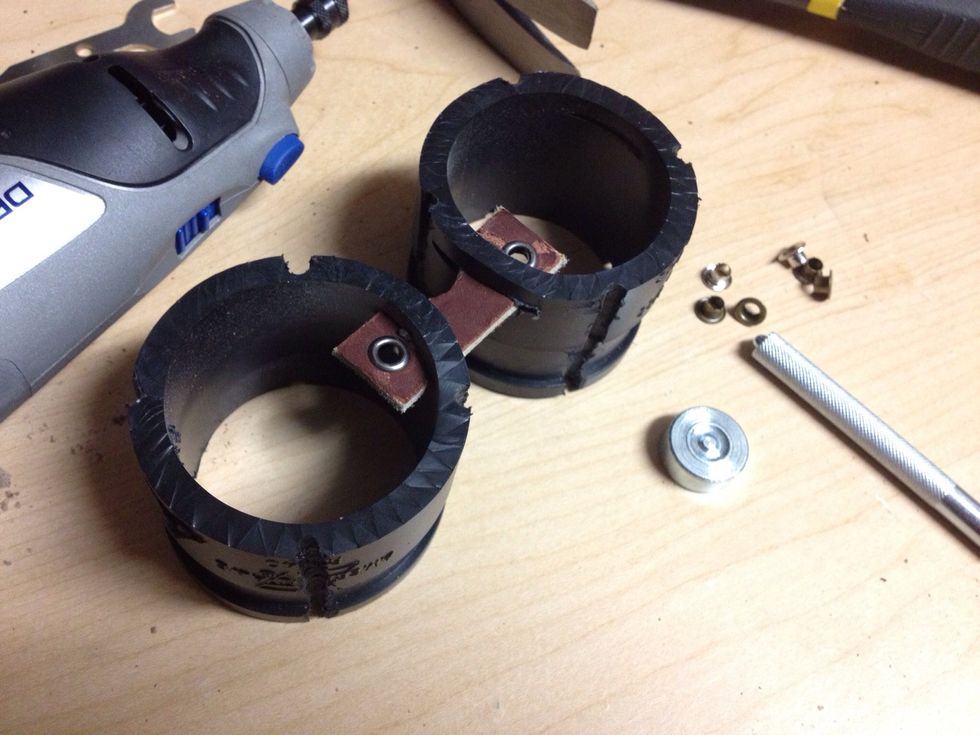 Then insert the brads into the holes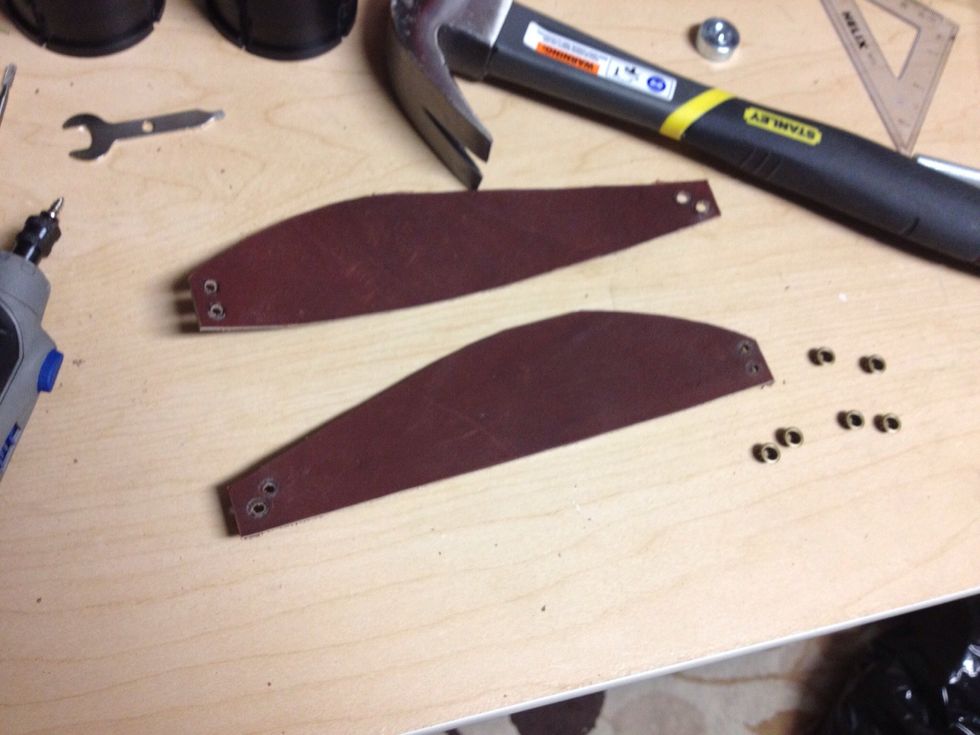 Next punch holes into the wave straps you just cut out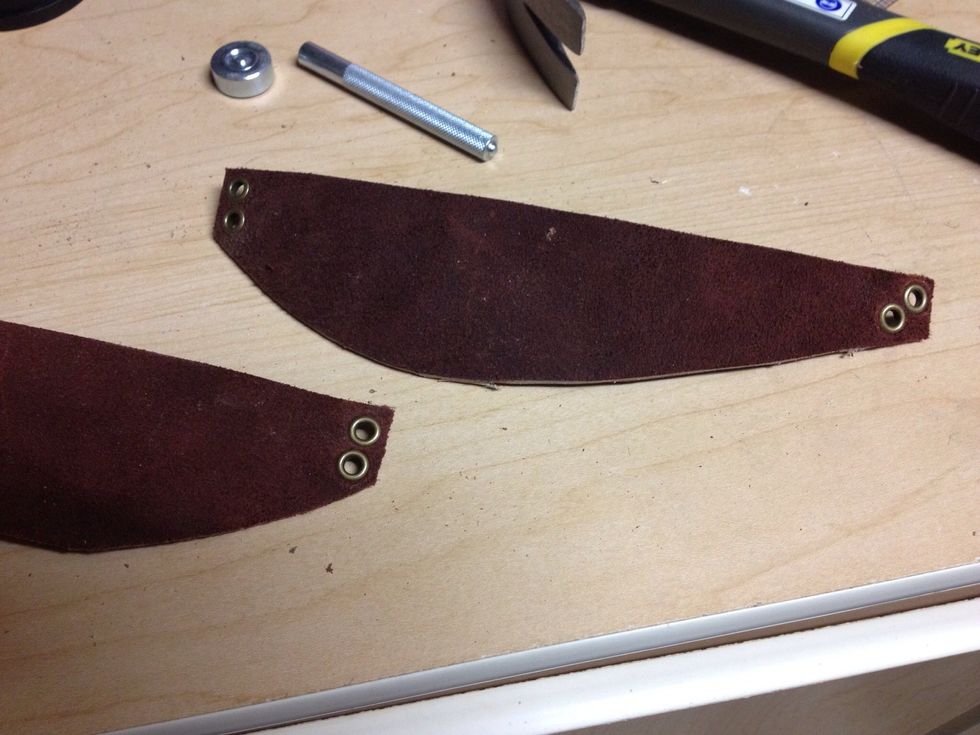 Insert brads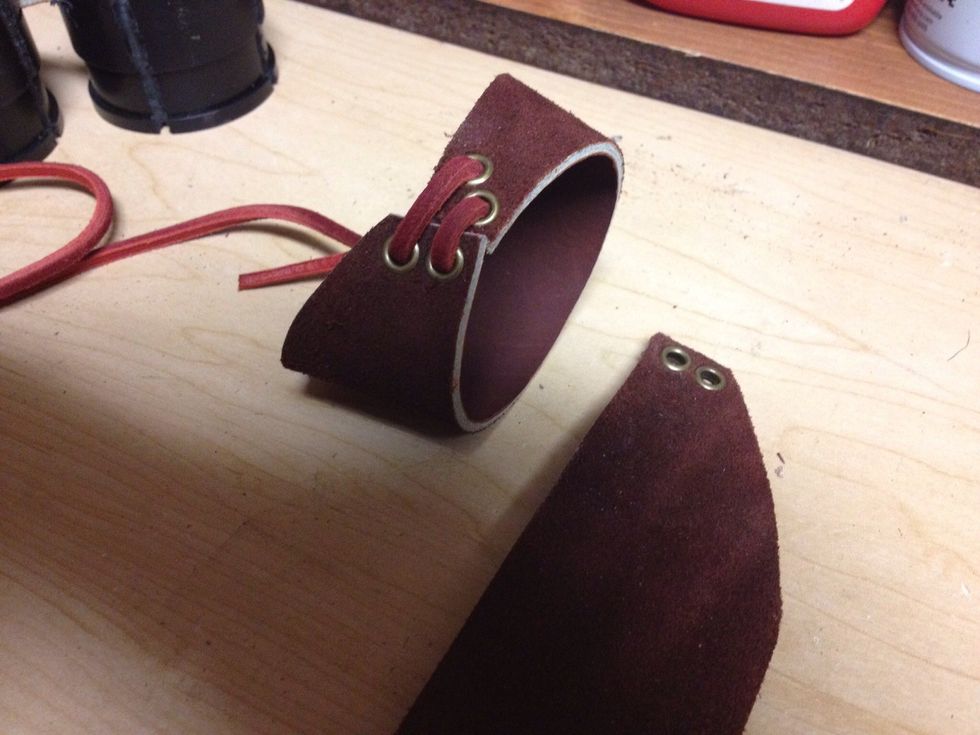 Tie together both sides like this, making sure you have enough length on the end side because you will need to tie off the nose bridge
Fit the leather covers over the cut couplings like this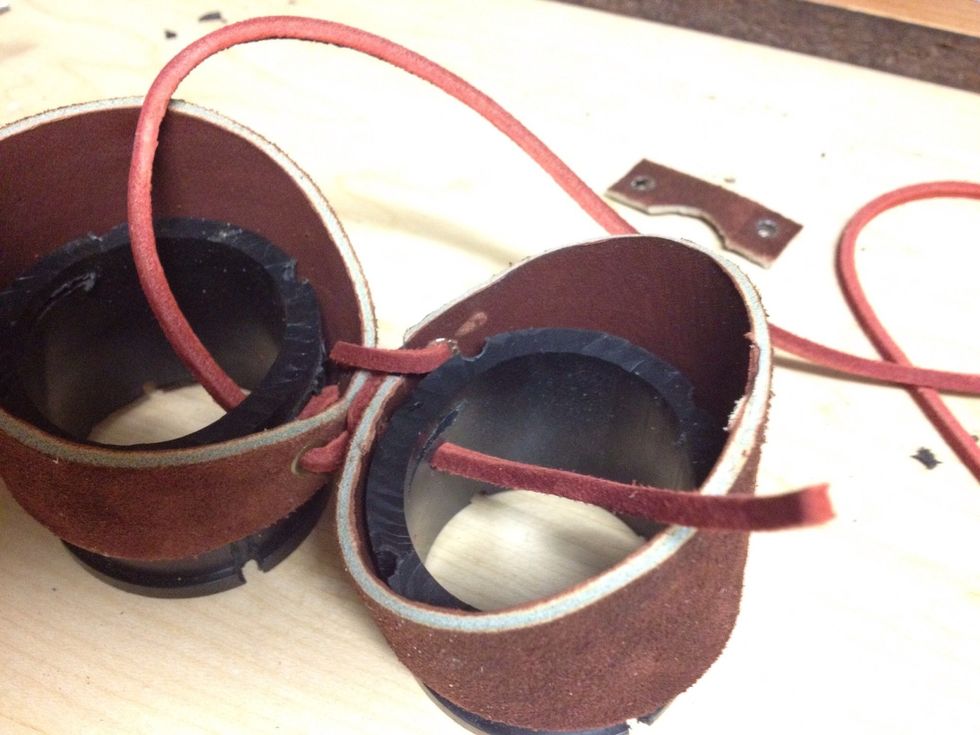 Thread the end pieces through the side of each cut coupling.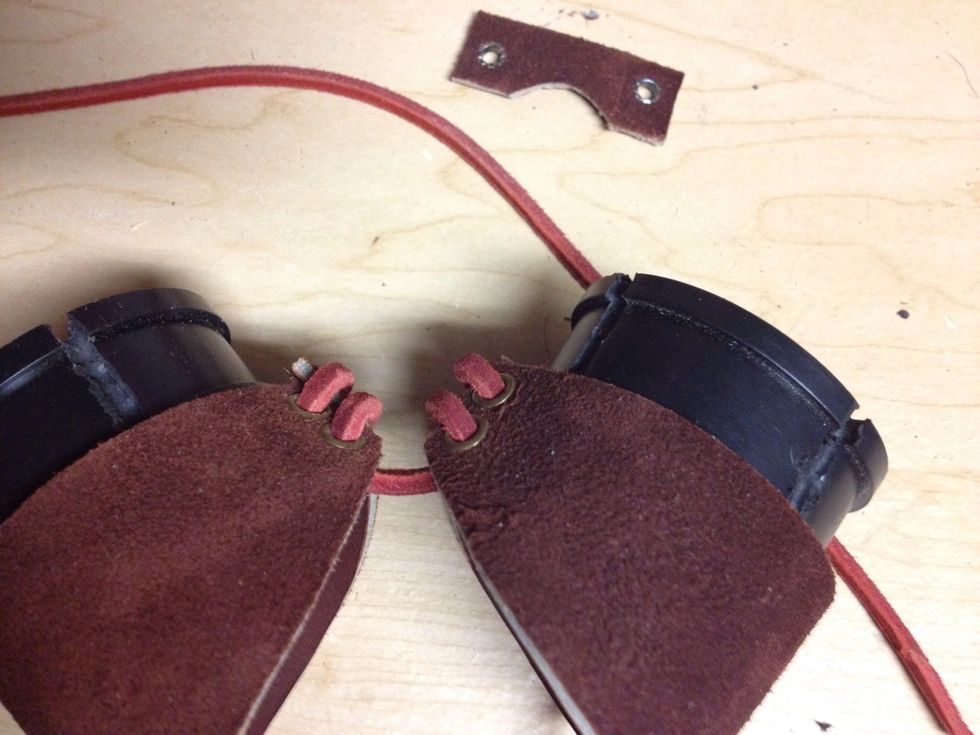 The covers should look like this from above. Now tie the nose bridge on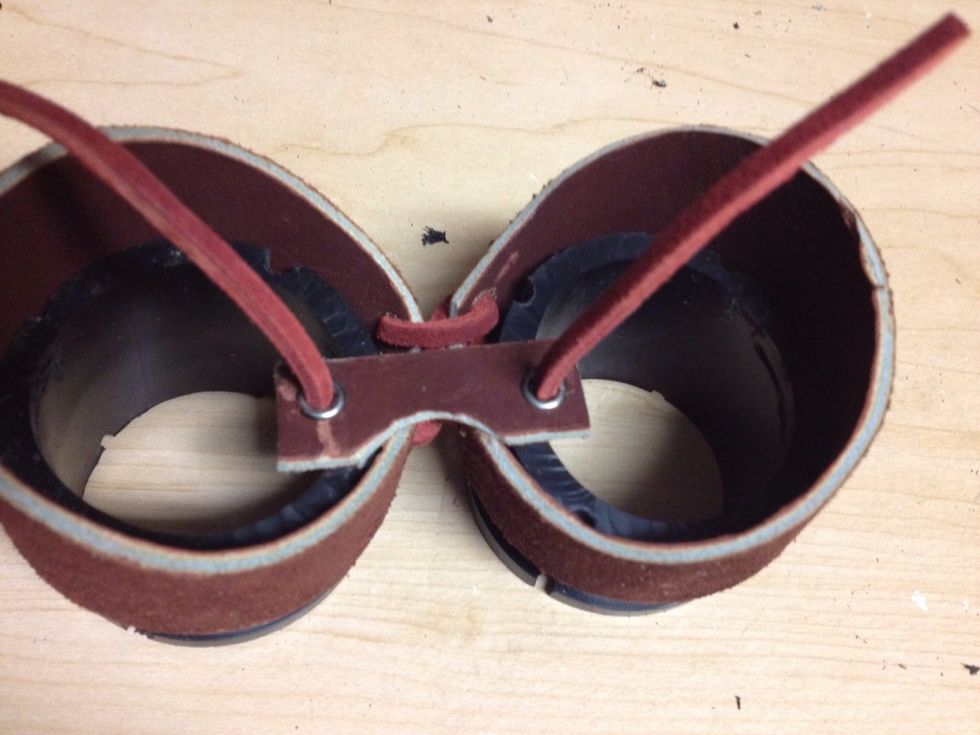 Make sure the tied area of the coupling covers are above the nose bridge as shown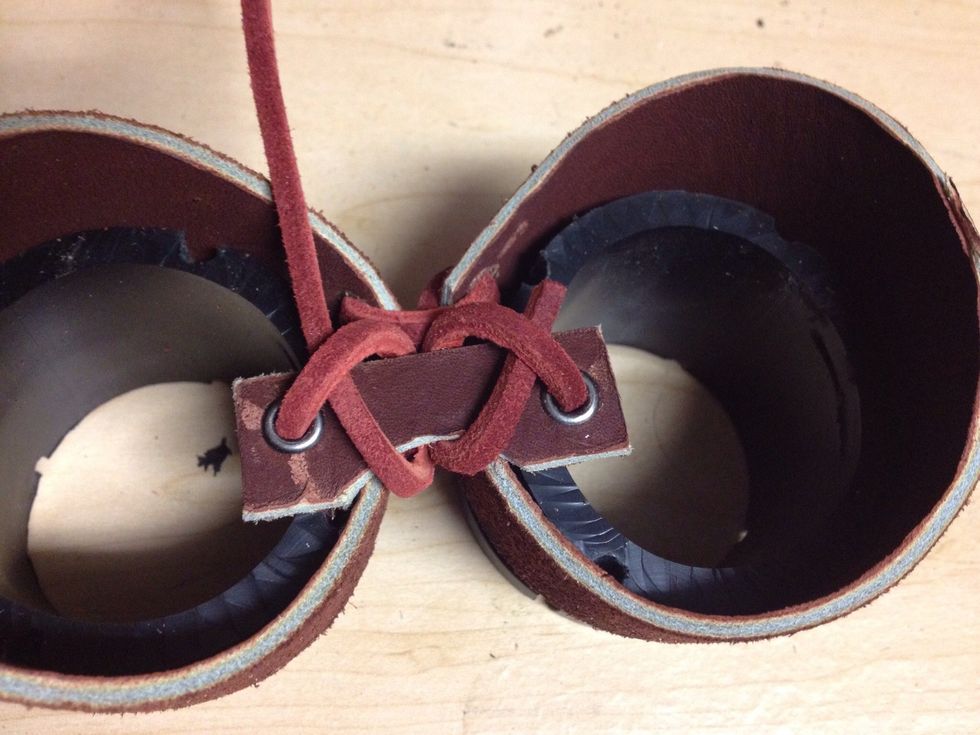 The ties should look like this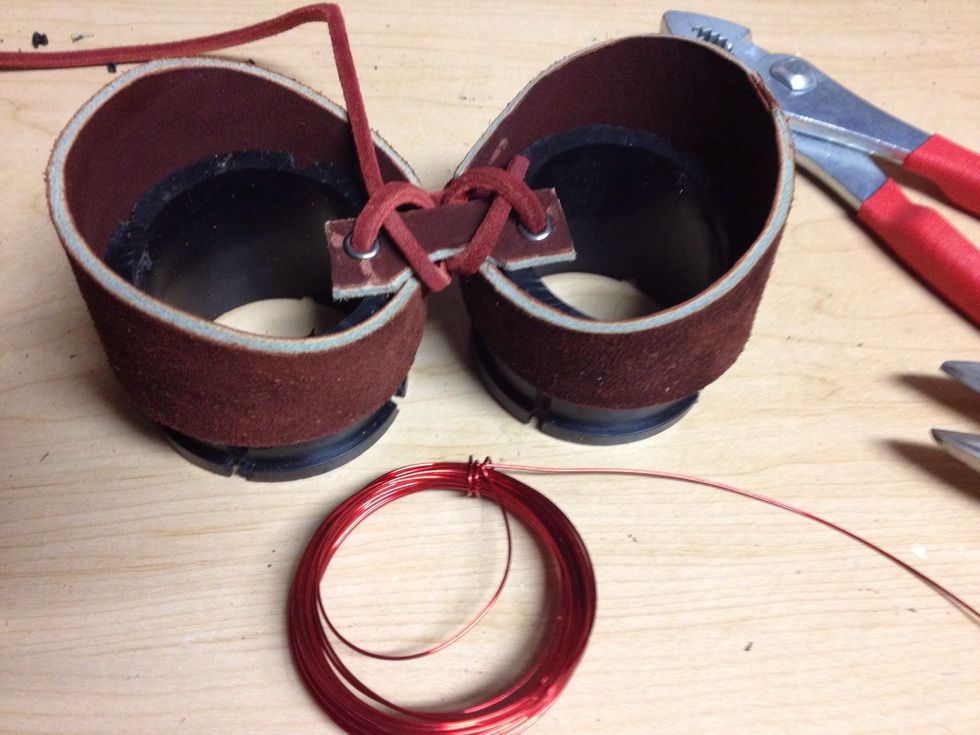 Now you will tie off the leather cords with the red wire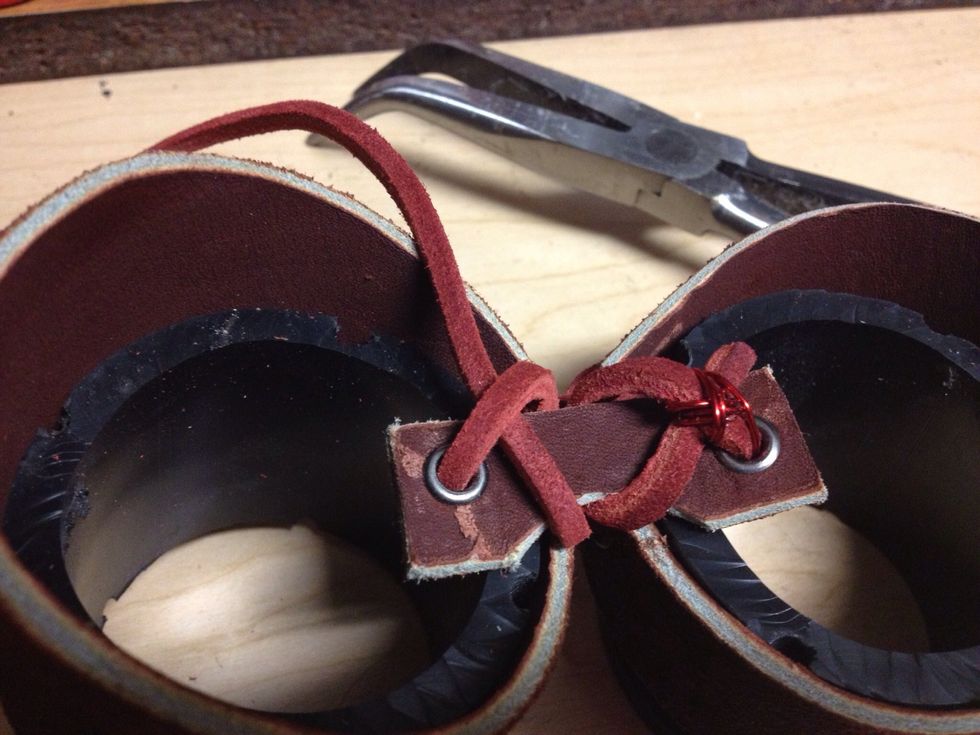 First wrap the end cord from the first coupling you wrapped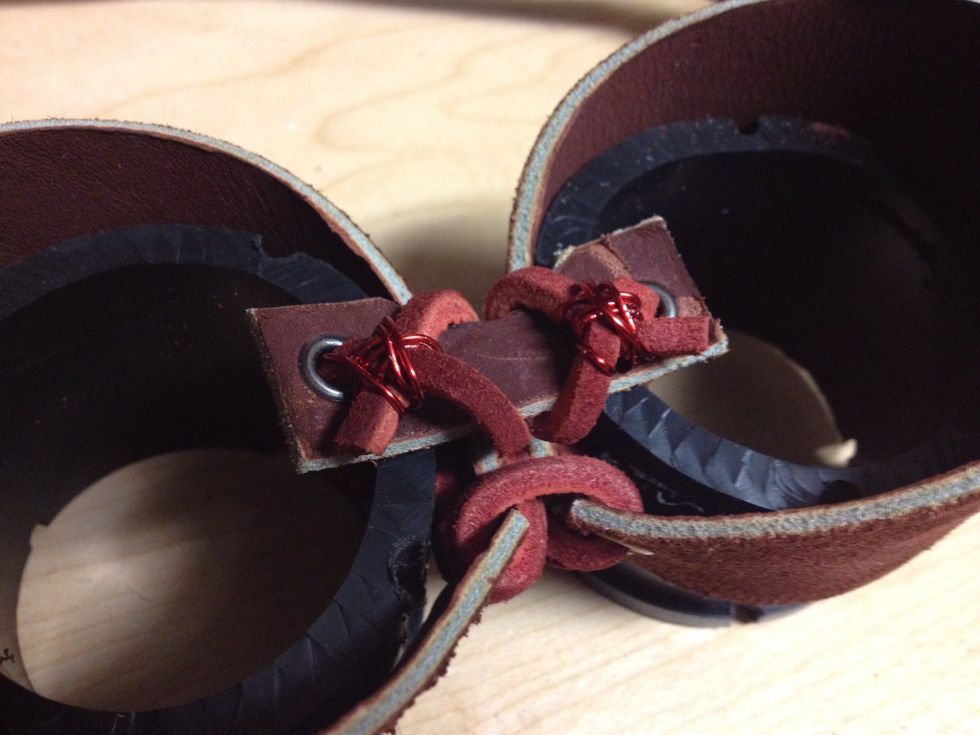 Make sure you keep the wire ends away from the front of where your face will be.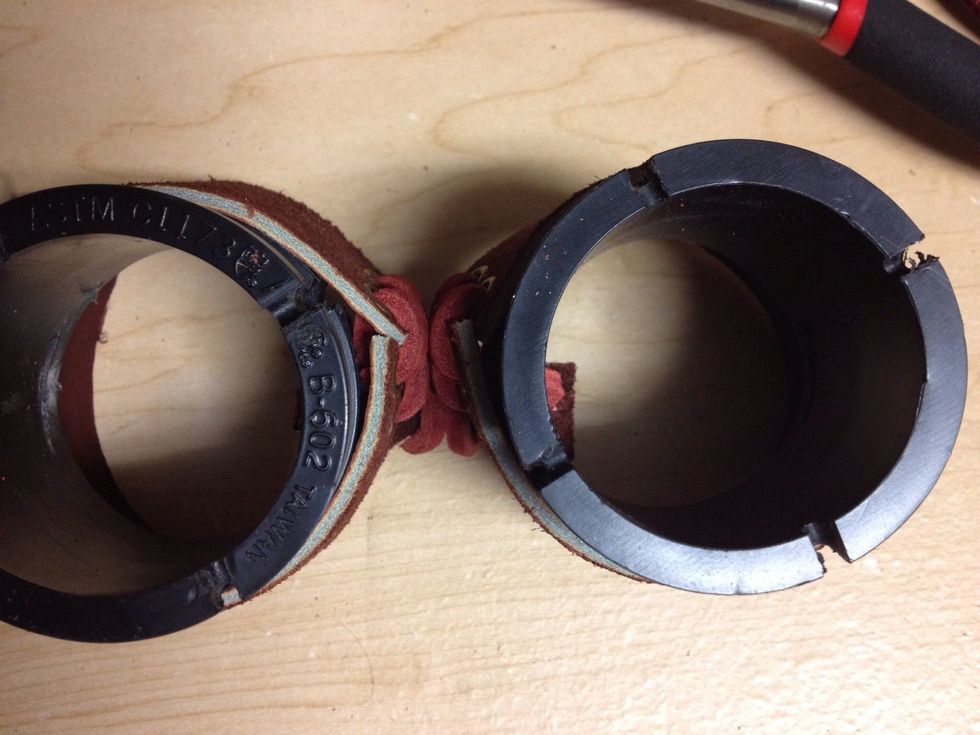 The finished covers and nose bridge should look like this from the front view of the goggles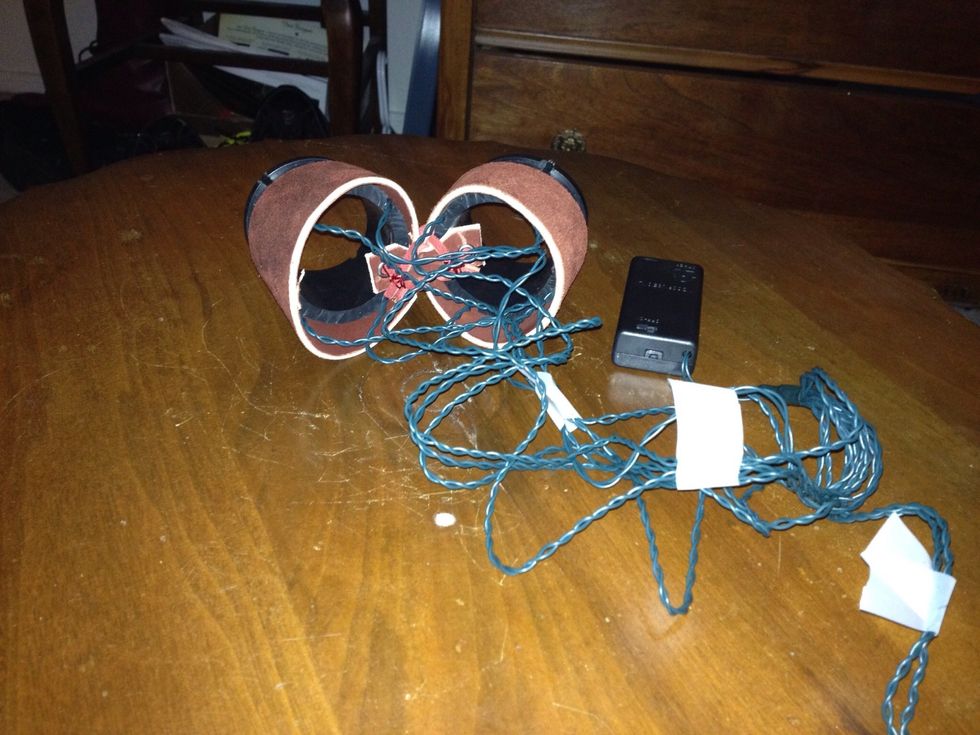 Now you can organize and insert your garland lights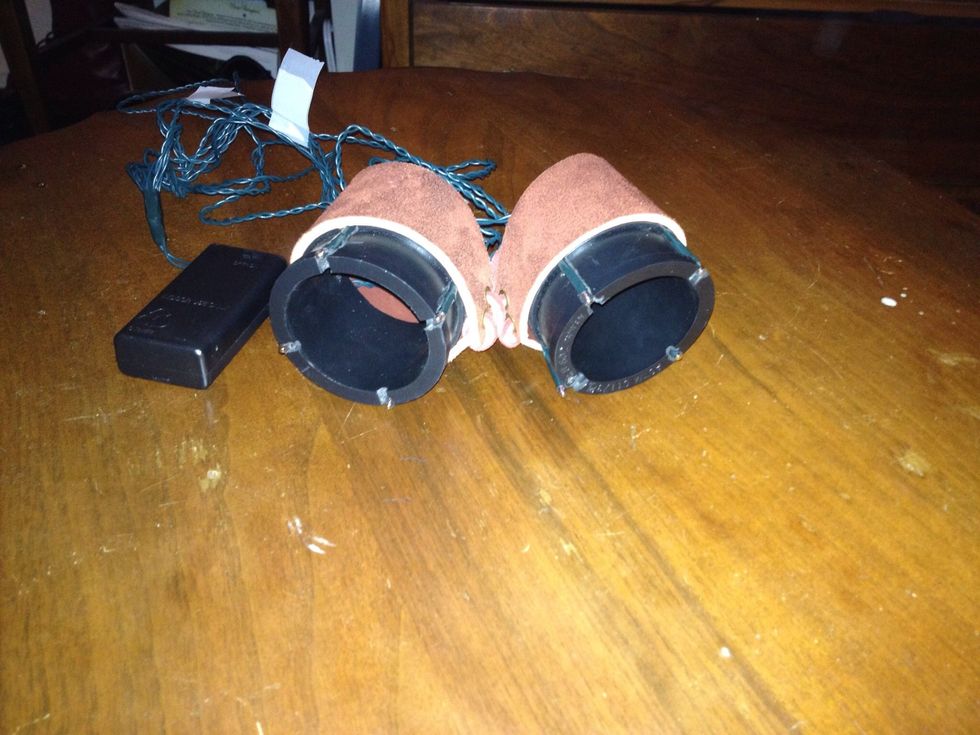 The lights should be flush to the very end of the couplings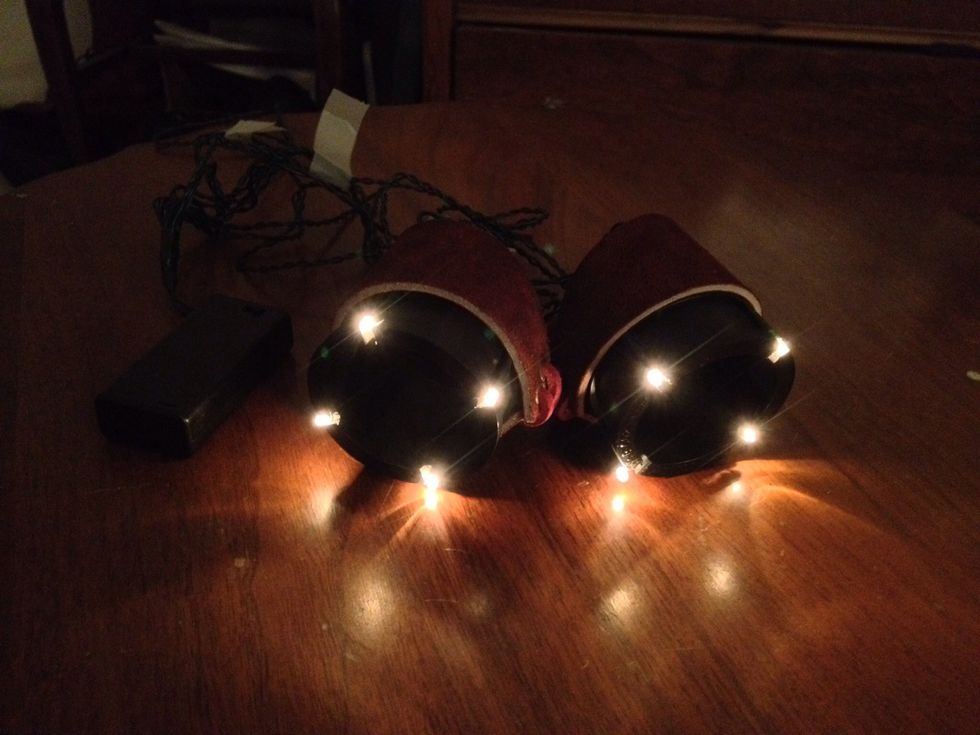 Now test the lights
This is the end of part 1. In part 2 & 3 we will construct and craft the framing of the goggles and garland wires to fit the straps, craft the straps and battery housing, and put it all together.
1.0 Bag of scrap leather
2.0 Clear button badge outer shells
2.0 Glass or plastic lenses
1.0 Spool of Red jewelry wire
1.0 Battery powered garland led lights of 10
1.0bnch Watch gears
1.0 Electric flickering tea light
1.0 Sheet of red gel transparent plastic
1.0 Velcro band strap
2.0 AA batteries
1.0 Roll of metal foil tape
1.0 Package of metal brads
1.0 Brad stamp
1.0 Needle nose pliers
1.0 Dremal Tool and/or drill / leather working tools
1.0 Pack of industrial Velcro
1.0 Large rubber coupling
1.0 Thin rubber coupling
1.0 Slightly smaller and thicker rubber coupling