Build Color Using Layers With Watercolors
13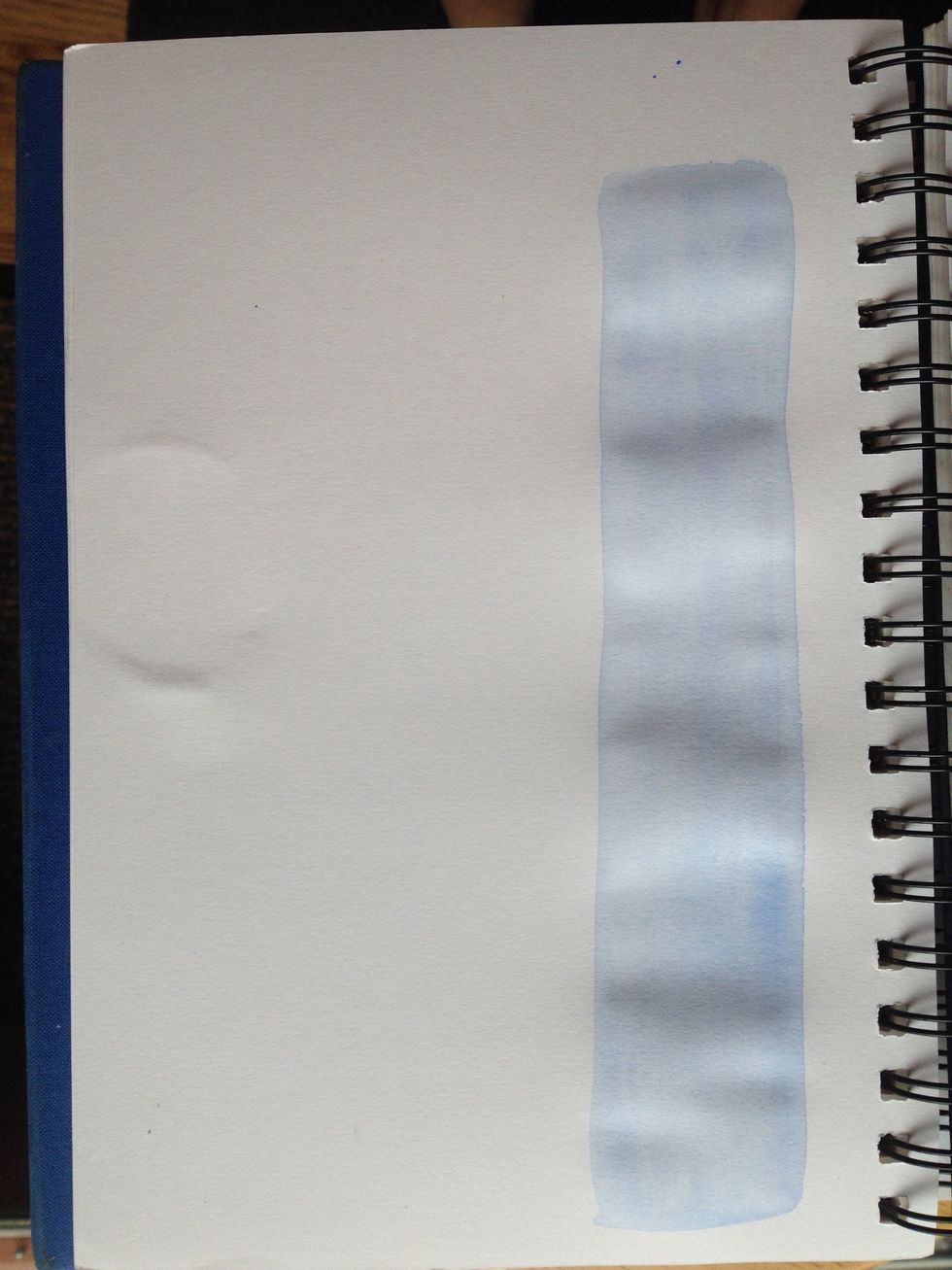 The goal of this exercise is to learn how layers can be used to build up color. Watercolor is a translucent medium and is most effective when color is built up. Create a strip using your blue mixture.
WHEN THIS DRIES, layer a second strip leaving a section at the top as the original strip of blue. Notice the difference between the two blues? Layering can be more effective than adding another color.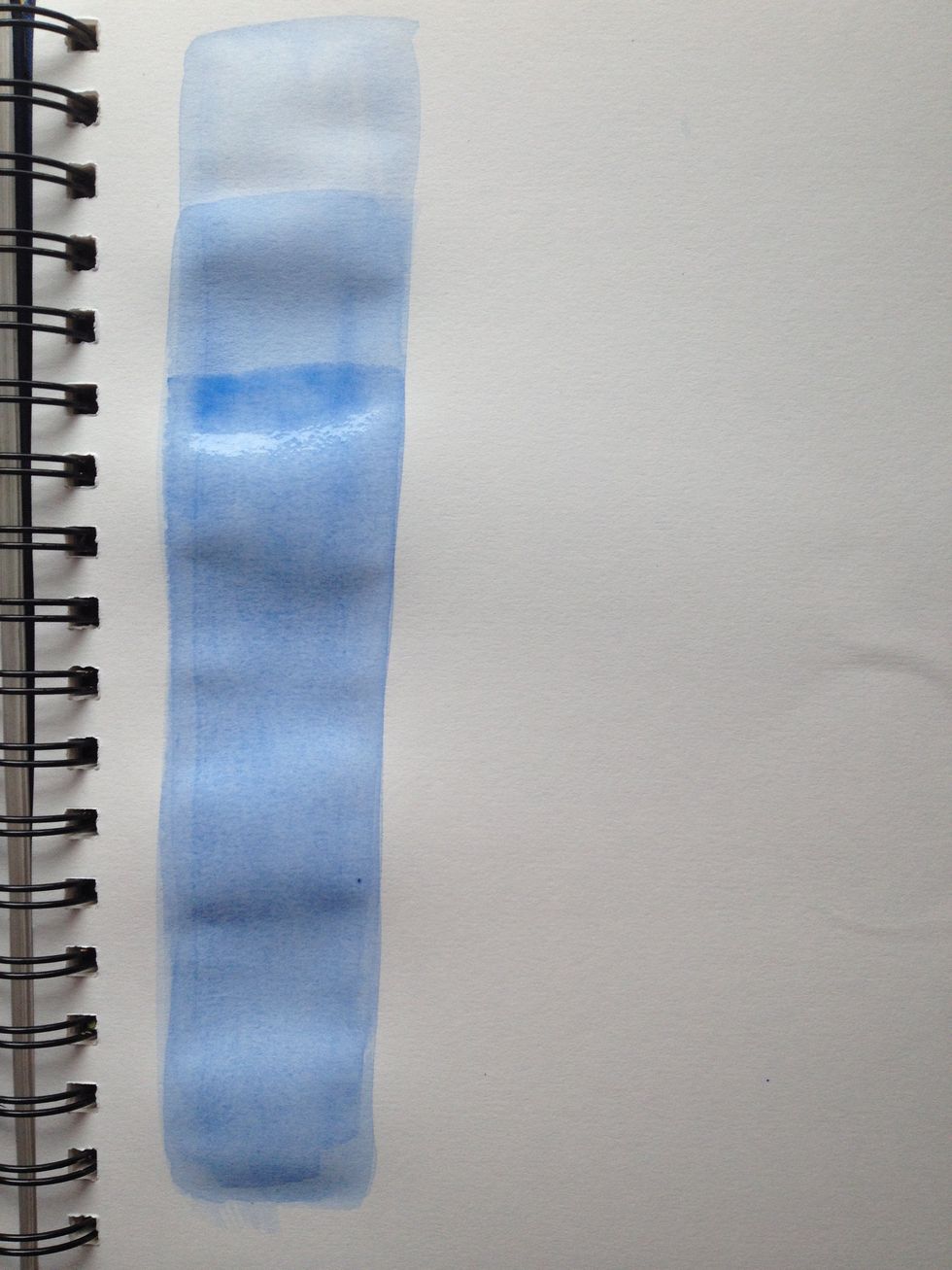 Add at least one more section using the same 30% mixture. Pay attention to the changes in color with the layers and also with the wet vs dry color. Be patient and let your colors dry between layers.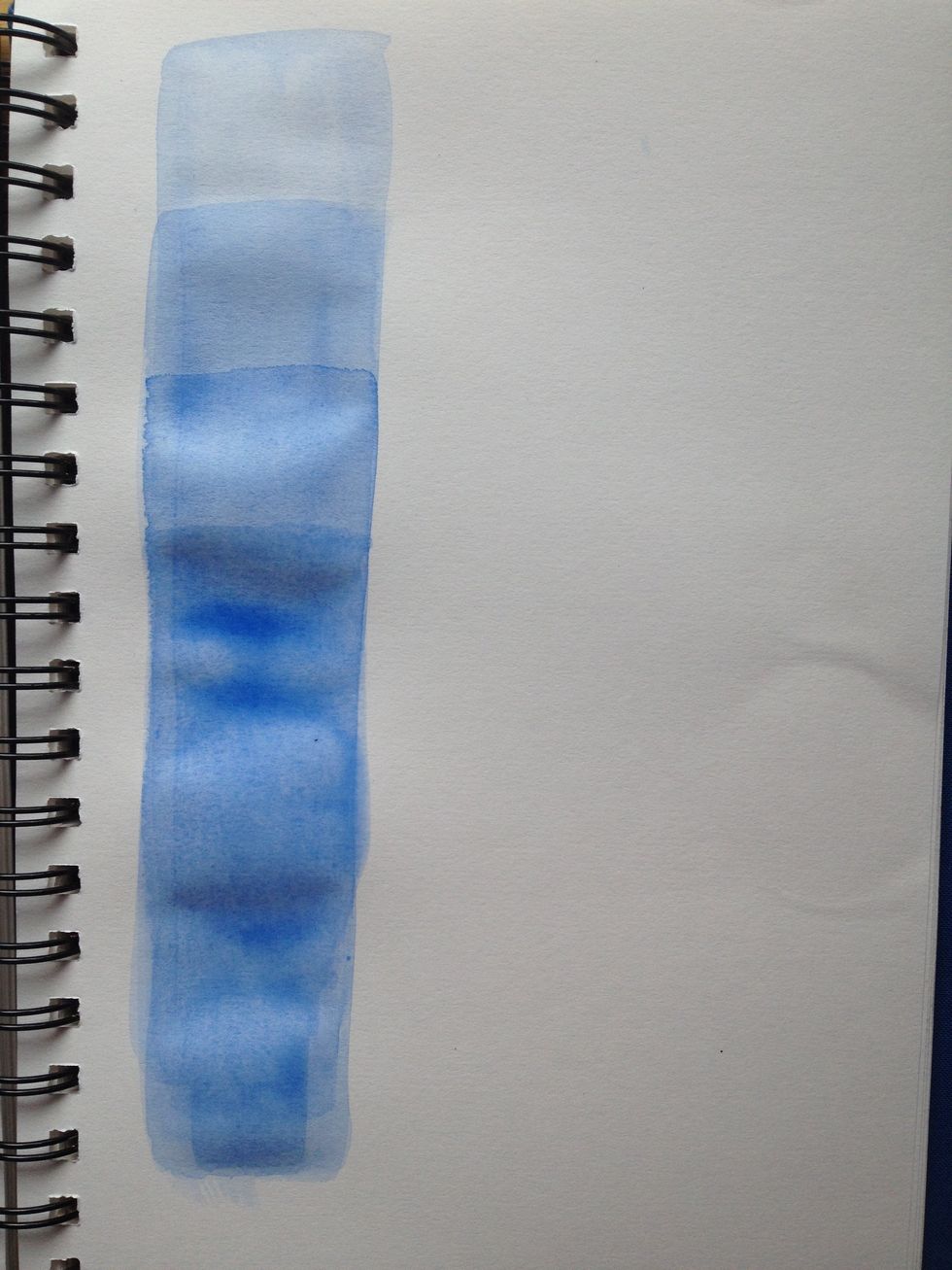 One more layer but notice the pooling? When we get to our major projects we will use thicker paper and we will stretch our paper to minimize this effect.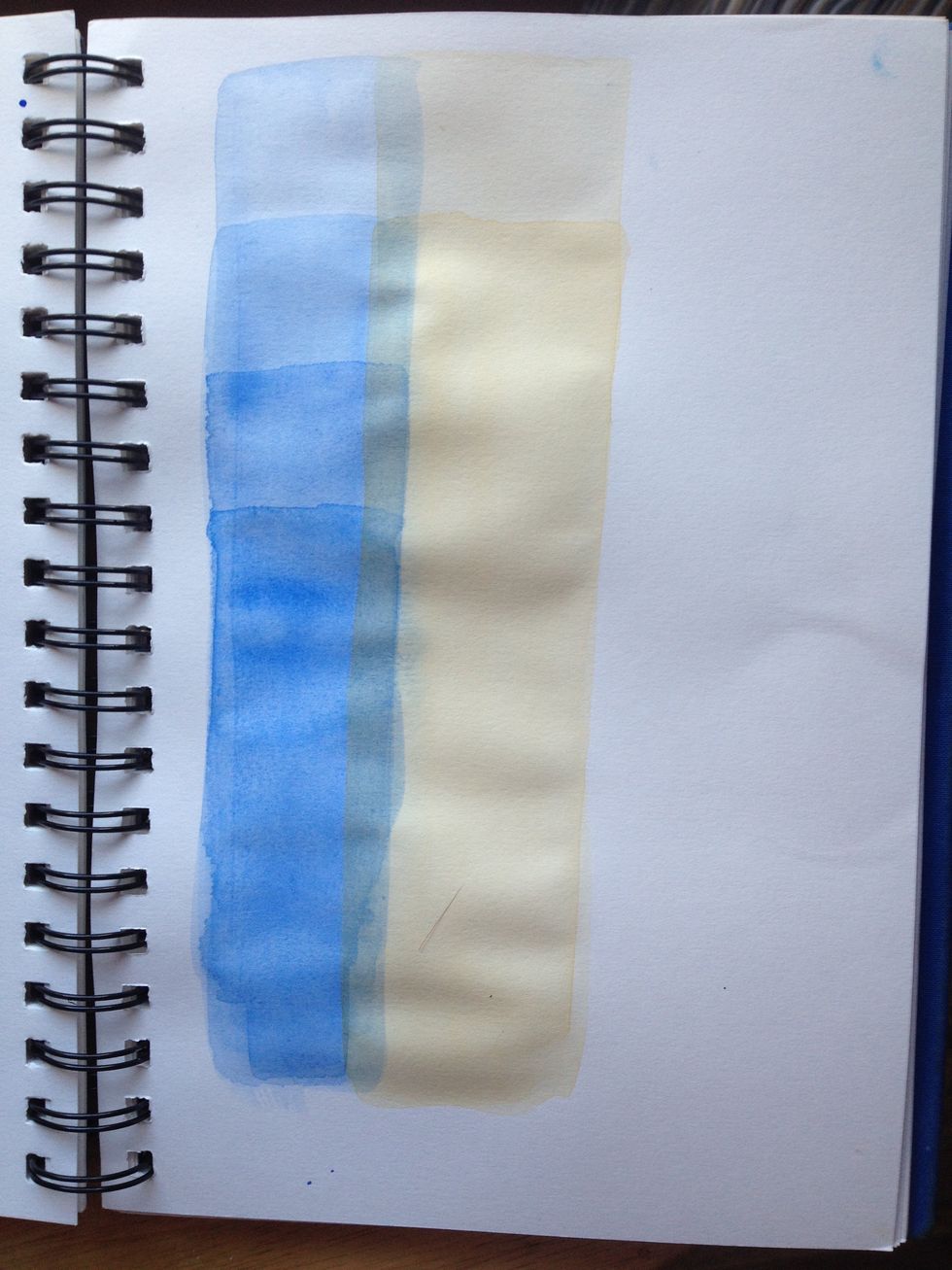 Use your sienna to create a new strip that also overlaps the blue. You now have the sienna plus a unique color where it overlaps each blue. These colors can't be made by mixing in the palate.
We will be experimenting more with this layering process this semester. Keep in mind with watercolors that for layering to work you need to let them dry in between. If they are wet, bleeds will occur.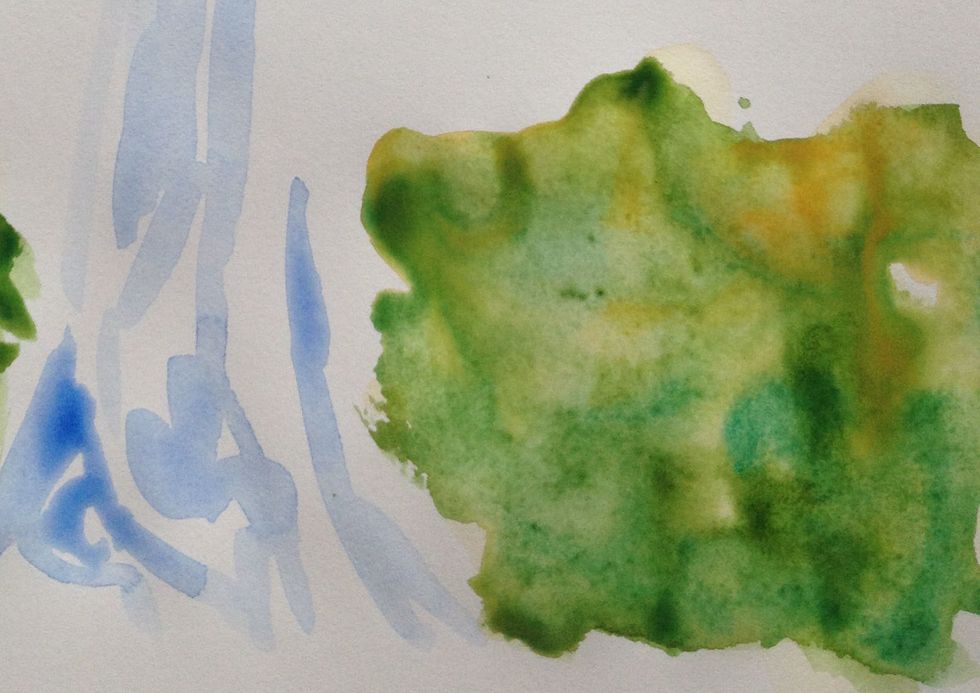 Bleeds aren't always bad. In the next exercises we will use them to our advantage to build up foliage areas in preparation for your first major assignment.
1.0 sheet heavy paper
1.0 small container of 30% Ultramarine blue
1.0 small container of 30% burnt sienna
1.0 set watercolor brushes