Place the large tarp on the ground. Make sure all the wrinkles are smoothed out.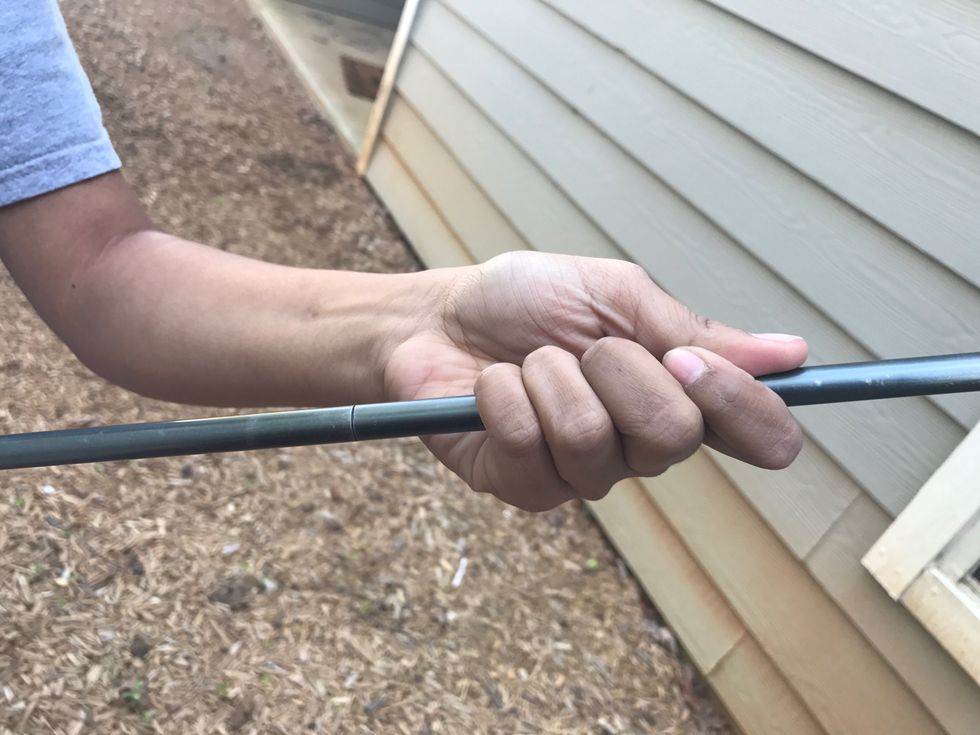 Connect the tent poles.
Insert the tent poles through the frames on all sides of the tent.
This is what the process of inserting the tent poles should look like.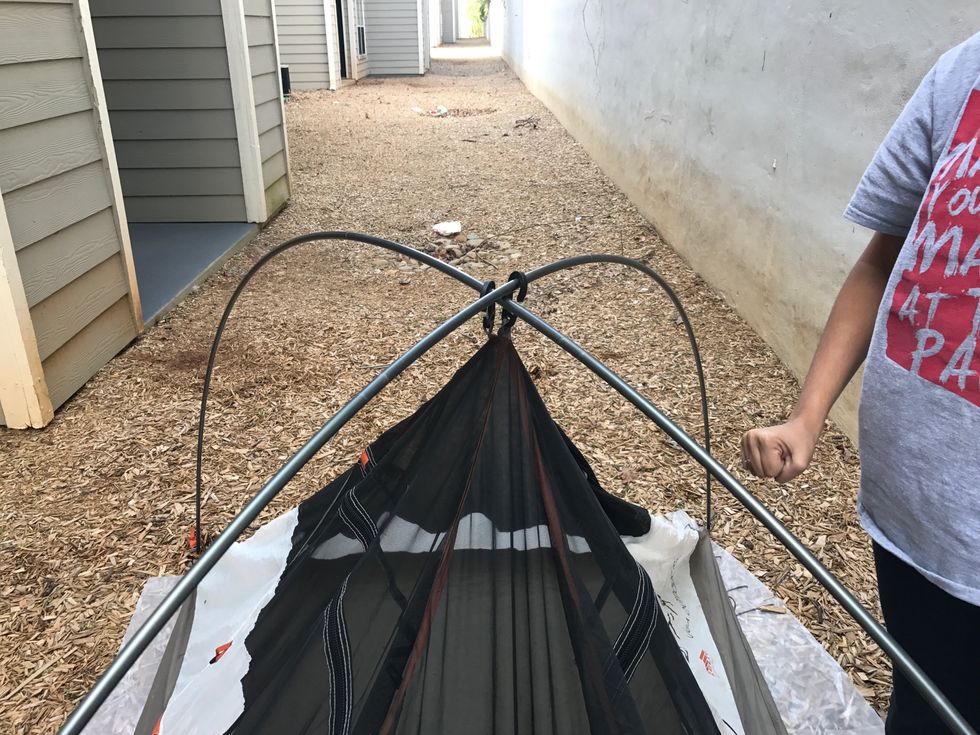 Use the hooks in the middle to start raising the tent.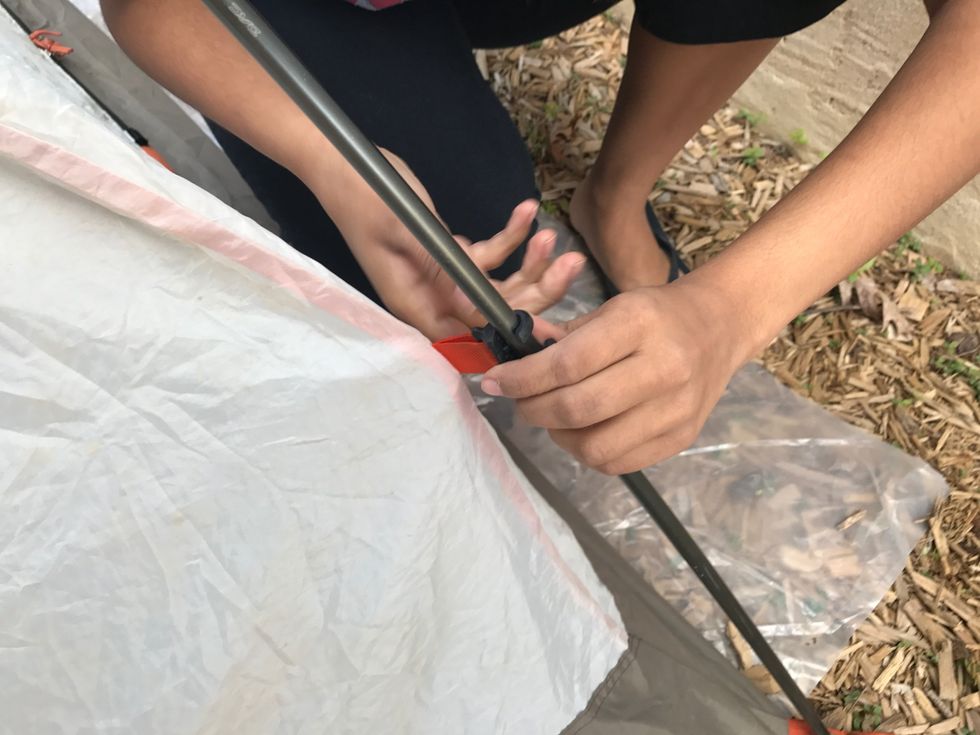 Connect the hooks along the length of the tent poles to create the tent's structure and to raise it up.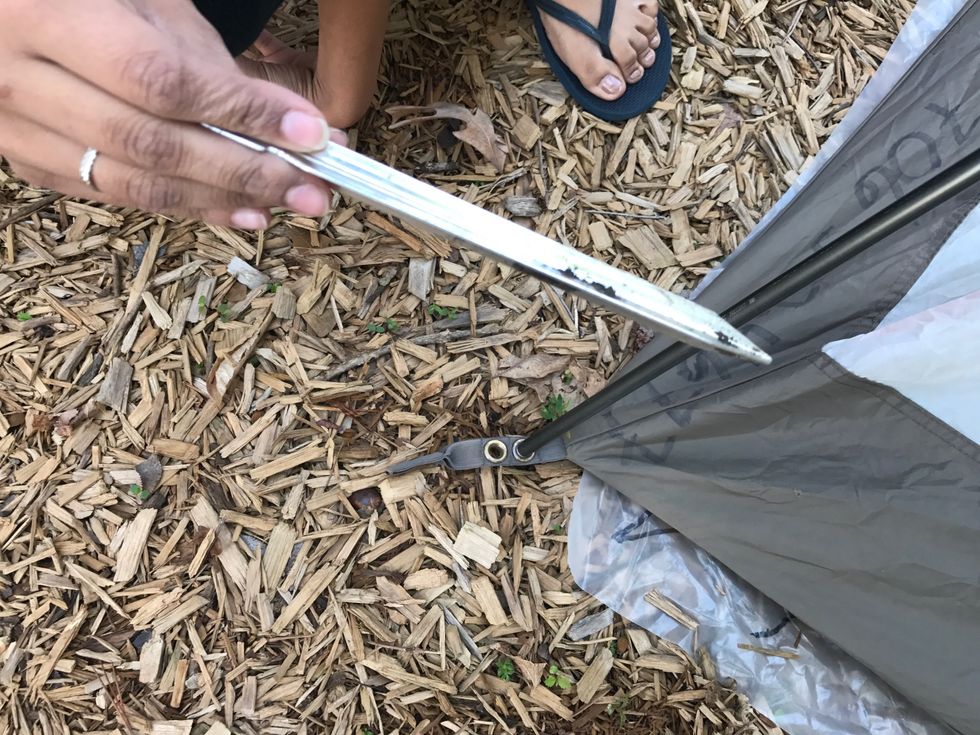 Secure the all walls of the tent using stakes.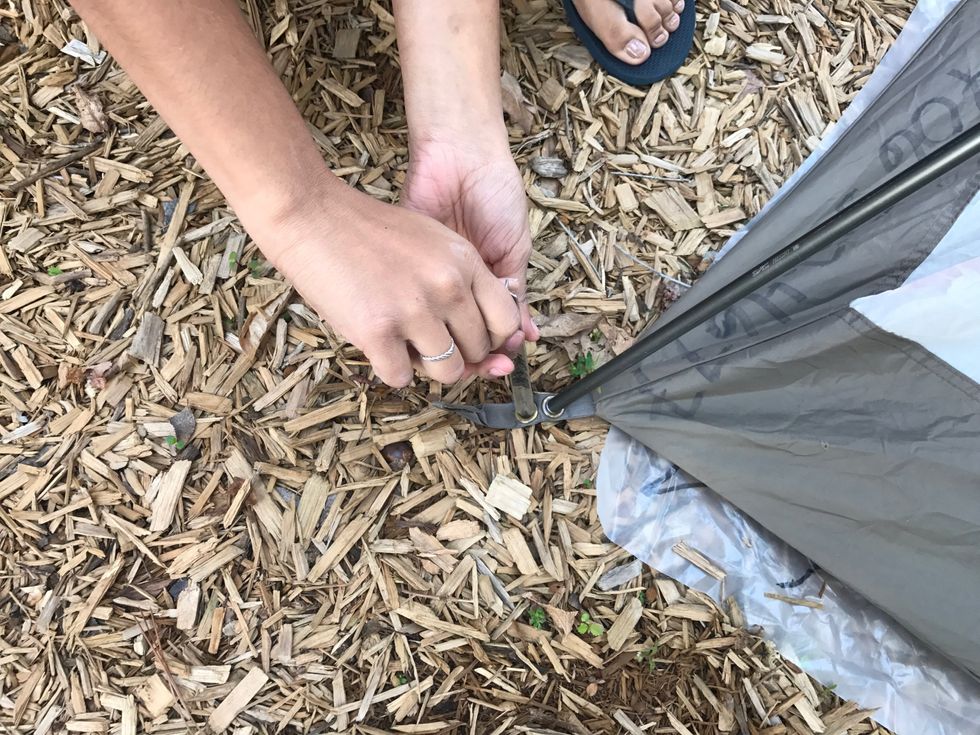 Insert stake in adjacent frame next to the tent poles.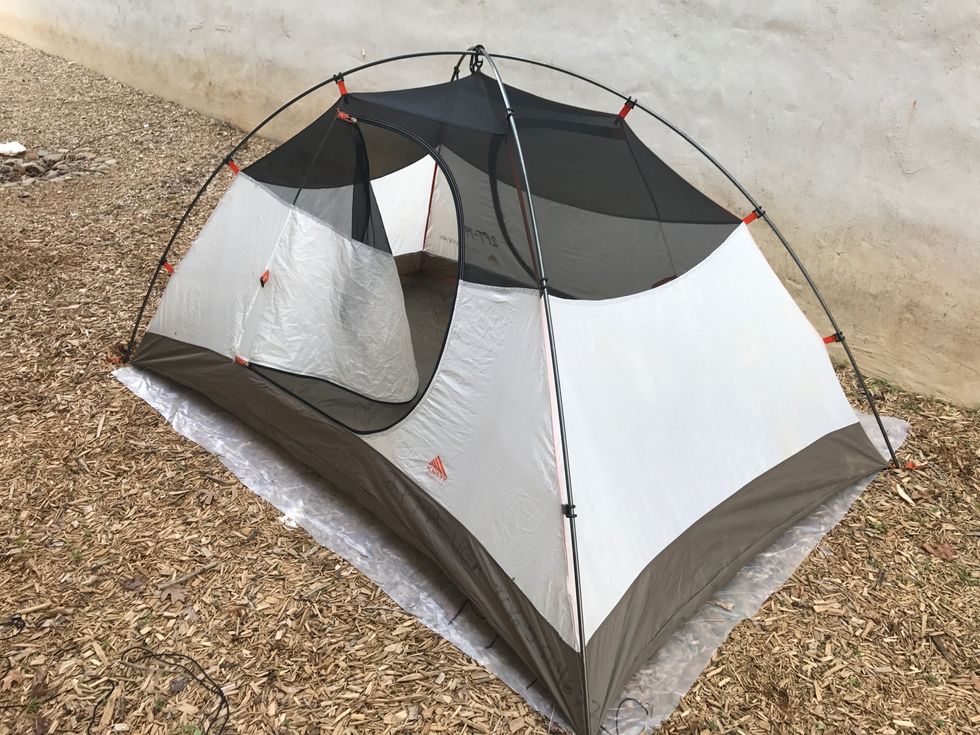 ENJOY NATURE!
Tent Kit
Tarp
Rain shield (if needed)