That's what it looks like once done!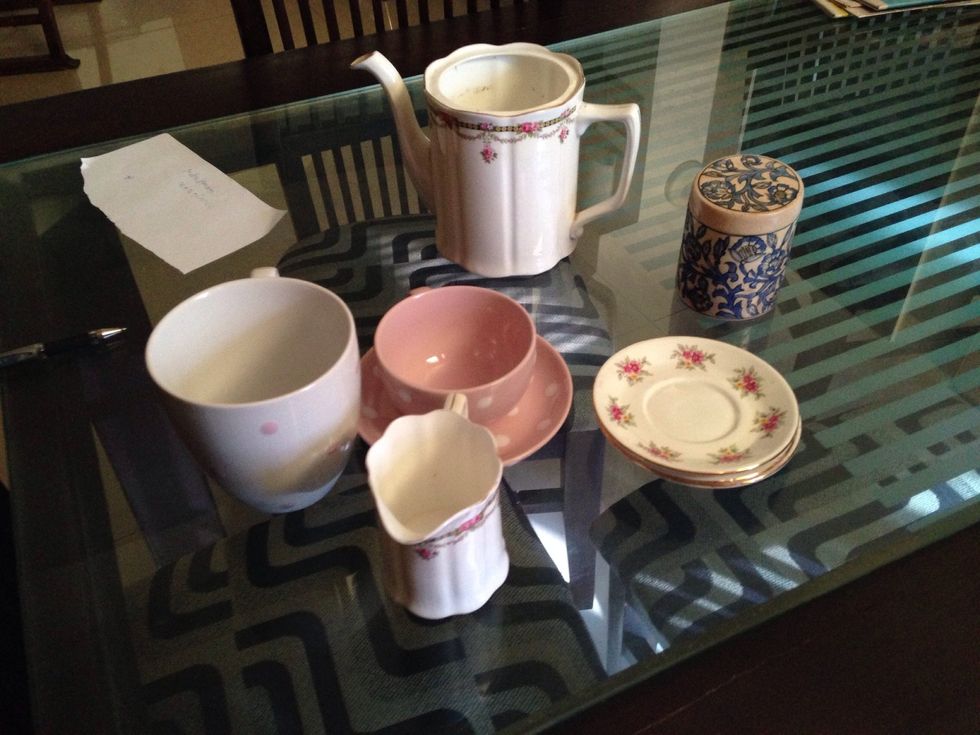 These are some of the teacups and saucers I used. I also used a large serving bowl and plate - some bowls too - which I painted. I used an entire set that my parents got at their wedding.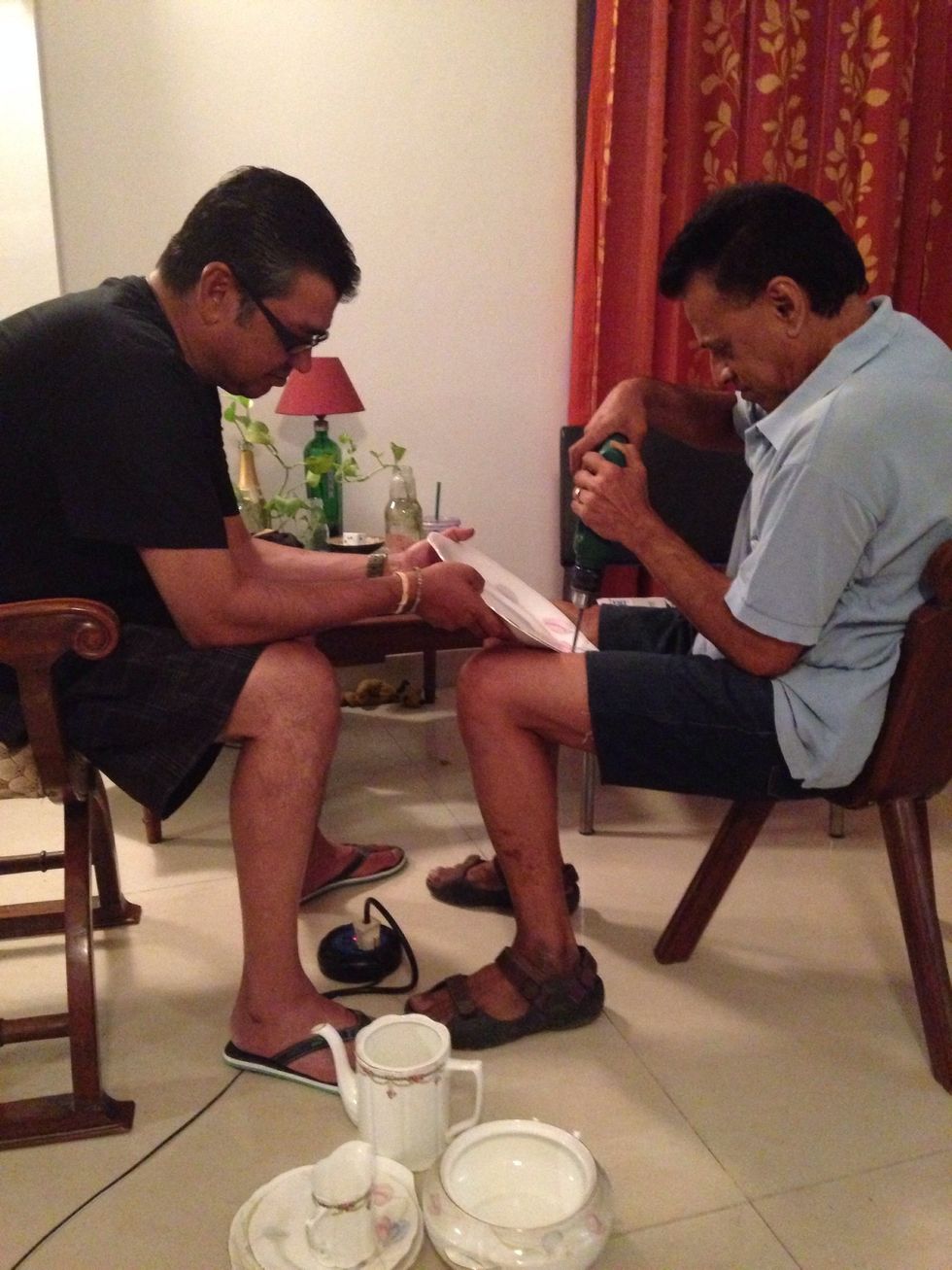 You can try drilling a whole in each bowl/teacup but it took really long and was too much of a hassle. I've learnt to like the visible wire. It has a very DIY feeling! ☺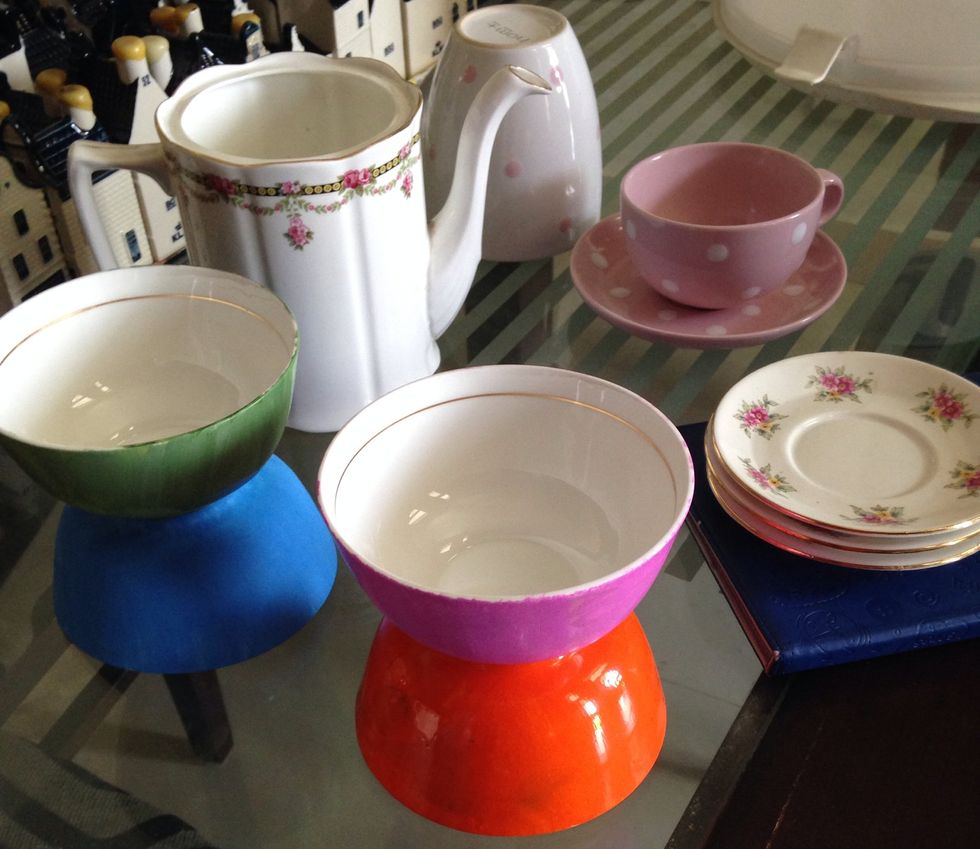 Begin by stacking all the bowls and teacups in a way that they have support and do not tumble over. Use a big bowl or plate at the bottom. Fill it with marbles if your lamp is going to be very tall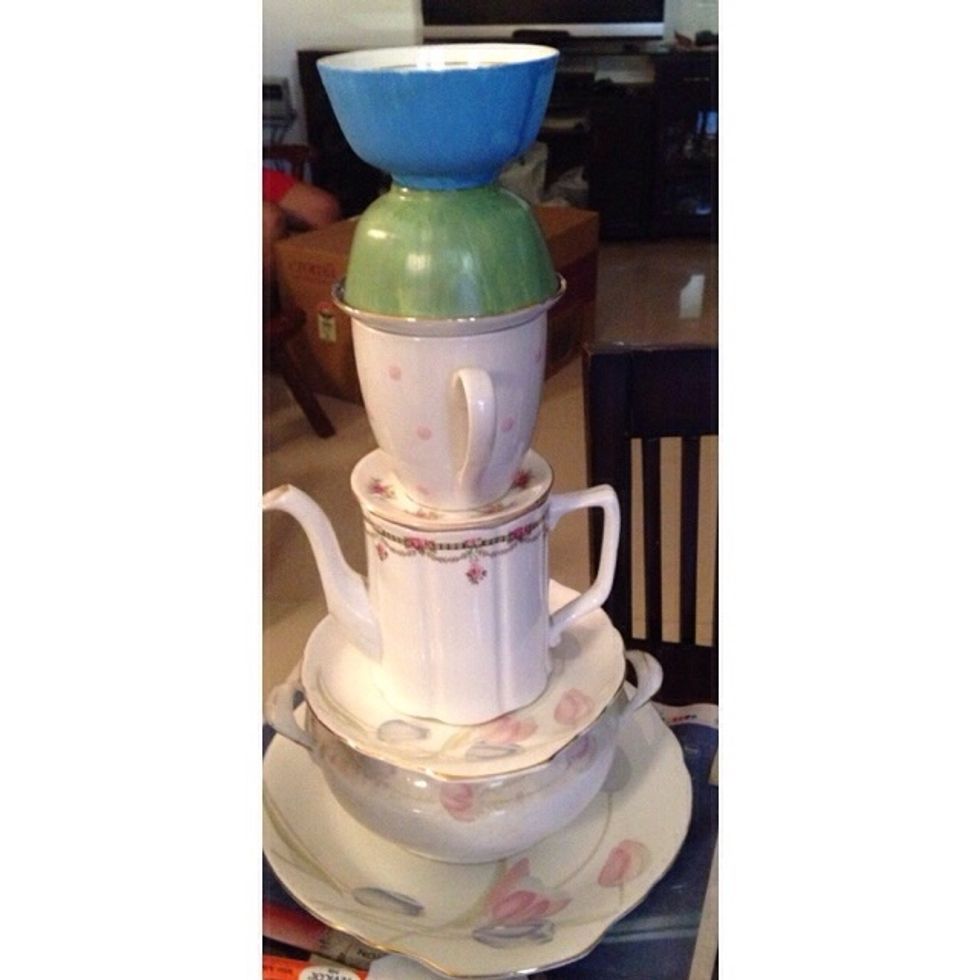 Starting from the base - stick each plate/bowl/teacup with superglue or any other glue that will hold everything together. Make sure the heavier dishes go at the bottom. Place the saucers in between!
On the topmost teacup I used a bottle cap of an old rum bottle. I stuck the bulb holder to it and did the wiring.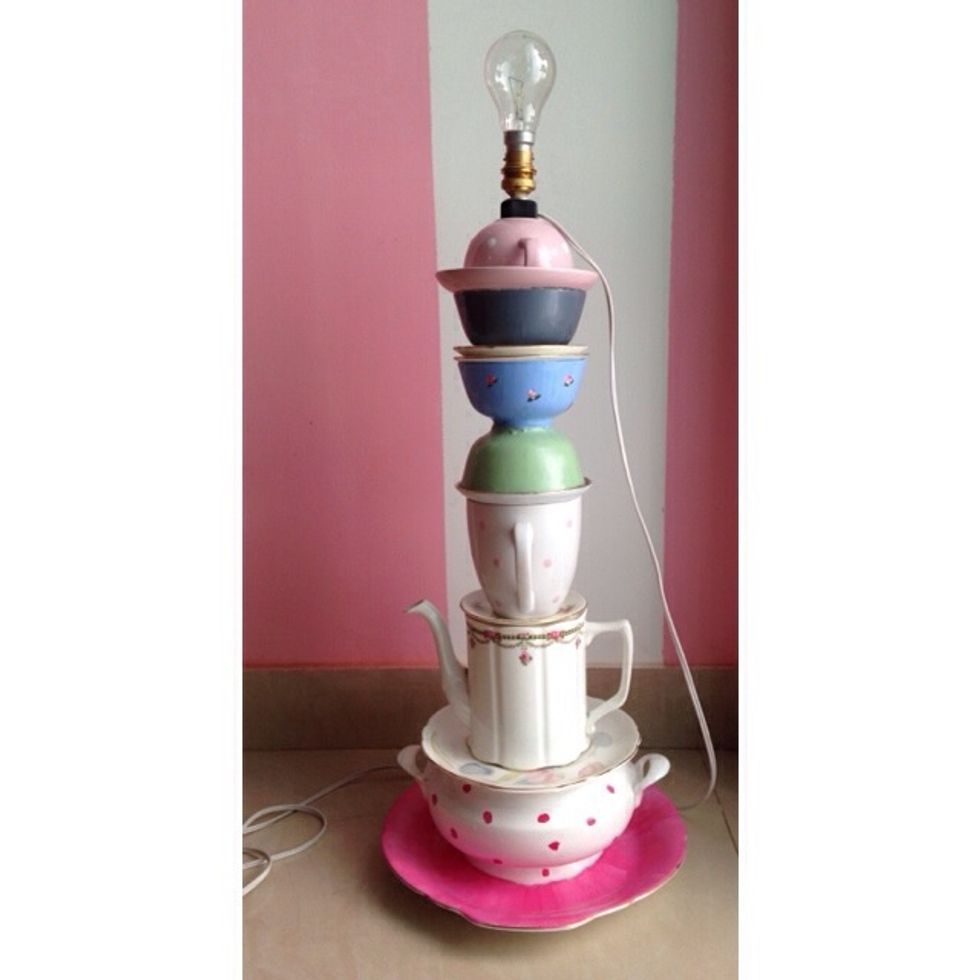 Except for the teacups and teapot - I painted the rest as it was all white and looked very dull.
I bought an off white Lampshade and tadaaaa! I absolutely love it! It's my favorite thing in my room! ❤️☺️
2.0 Teacups
3.0 Bowls
1.0 Teapot
2.0 Plates
Super Glue
1.0 Wire
1.0 Plug
1.0 Lampshade
4.0 Saucers
4.0 Bowls