How to build a storage for nuts and bolts from fruit jars
Build a Storage for Nuts and Bolts From Fruit Jars
184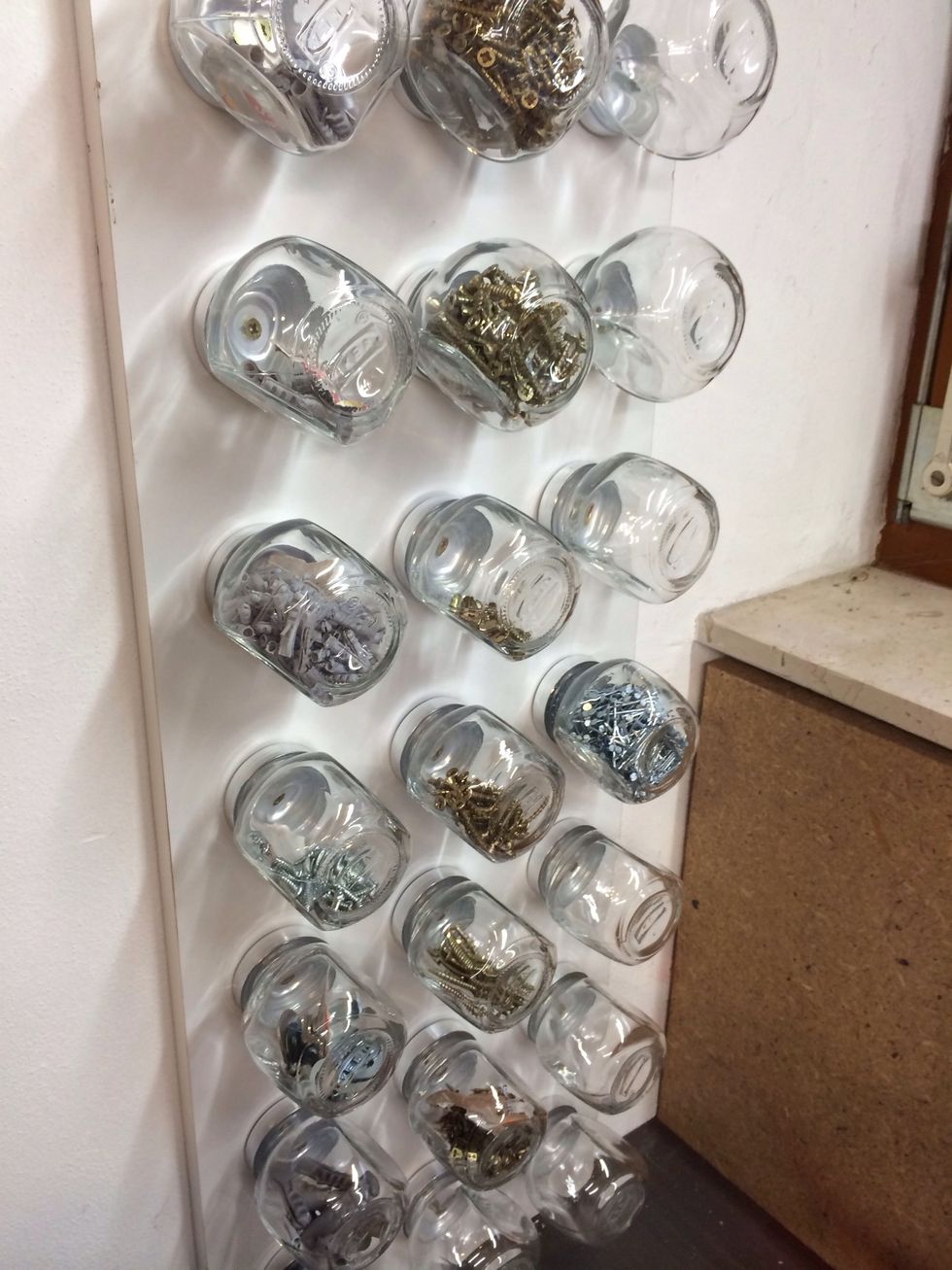 The idea is pretty simple: Screw some fruit jars to a wooden board and hang it on the wall. It is a perfect storage for things like screws, nails & screw anchors (or whatever you can imagine)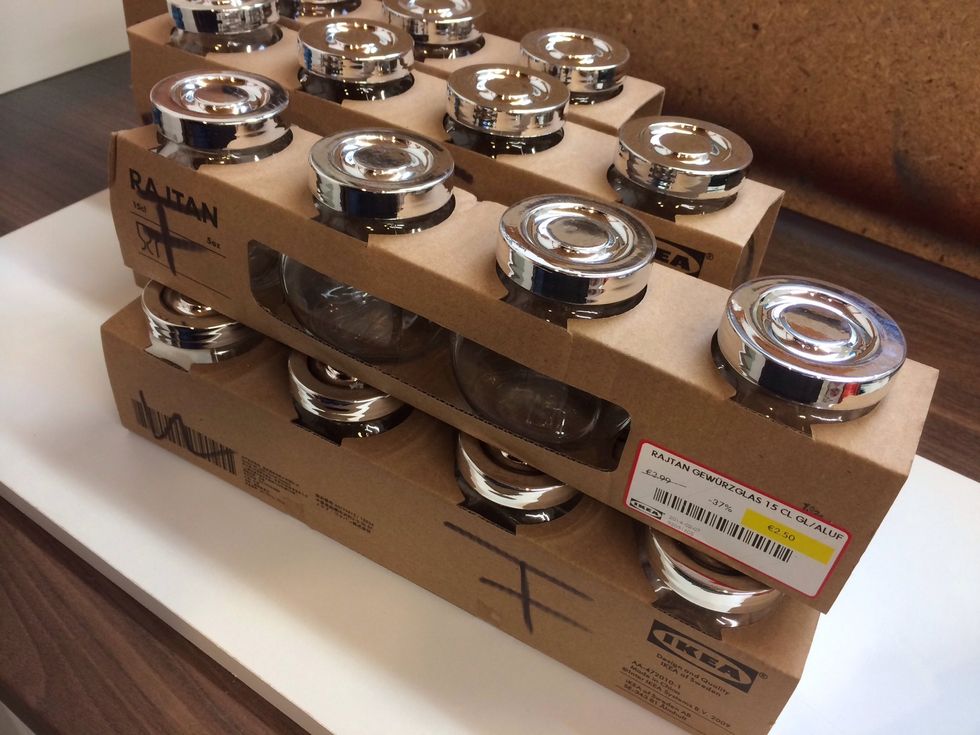 Get some small fruit jars from the hardware store. In my case I used cheap spice jars from IKEA.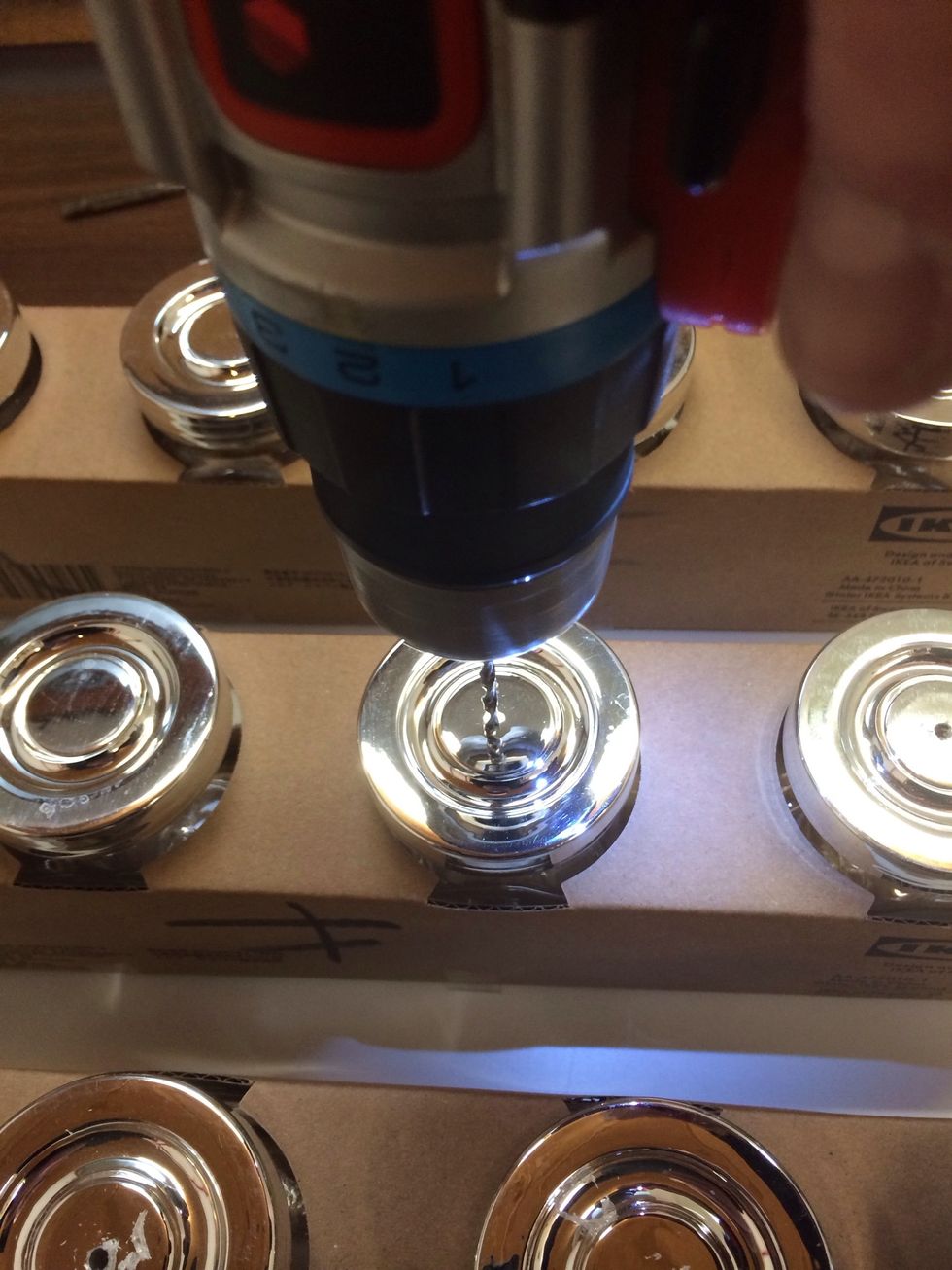 Drill a small hole in the middle of each lid.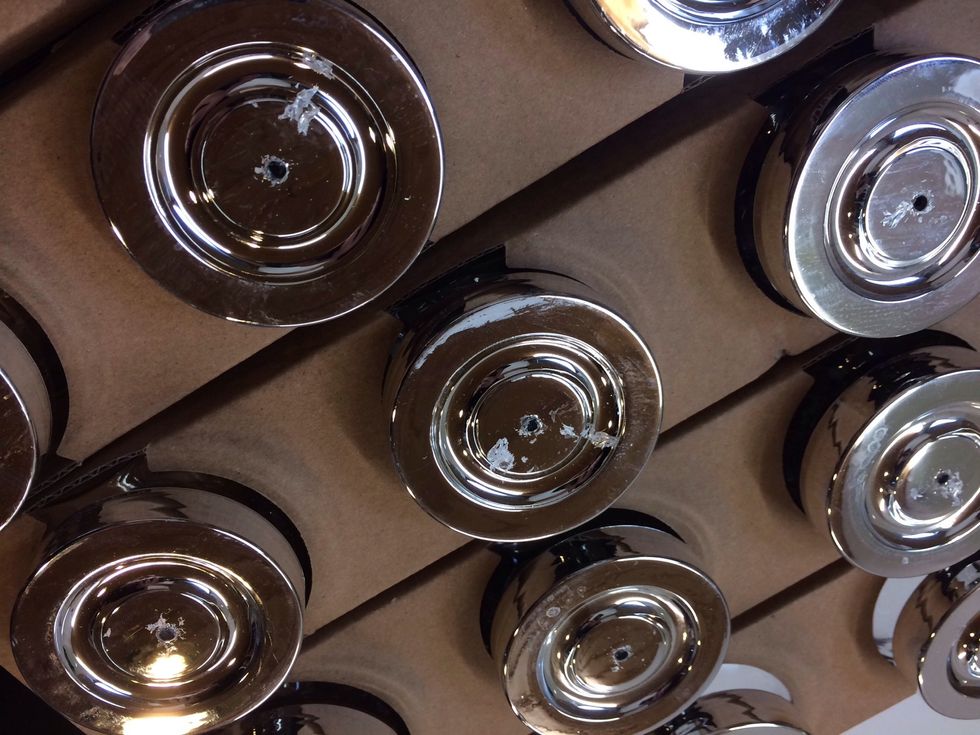 You don't need to be careful, you won't see the top of the lid anyway.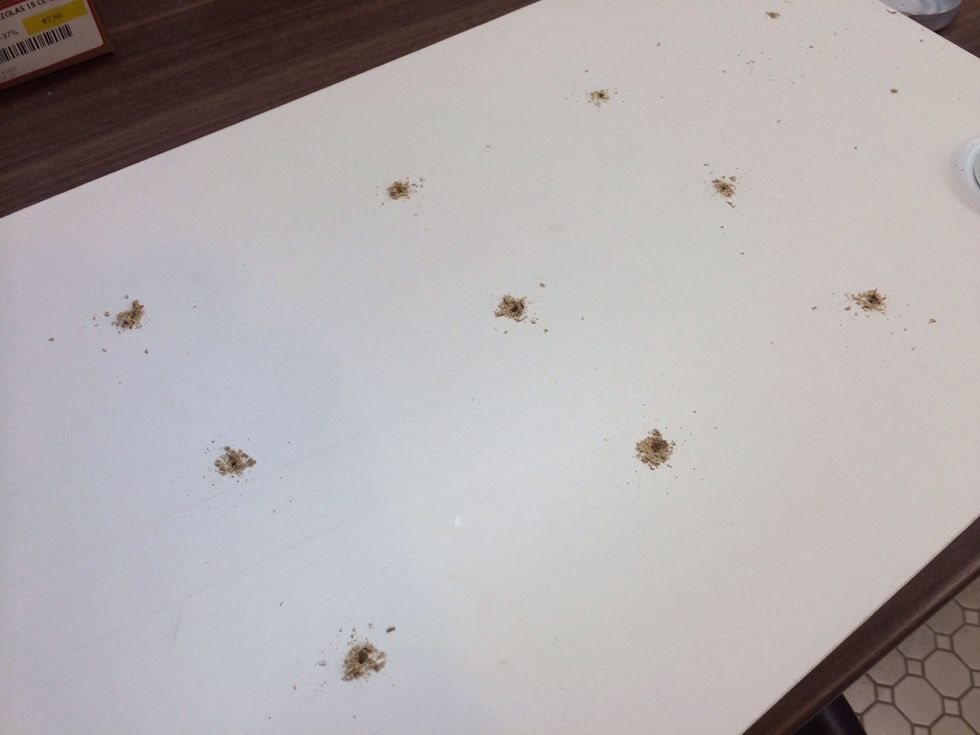 Drill small holes in the wooden board - make sure you have enough distance between the holes so the fruit jars can be unscrewed later on.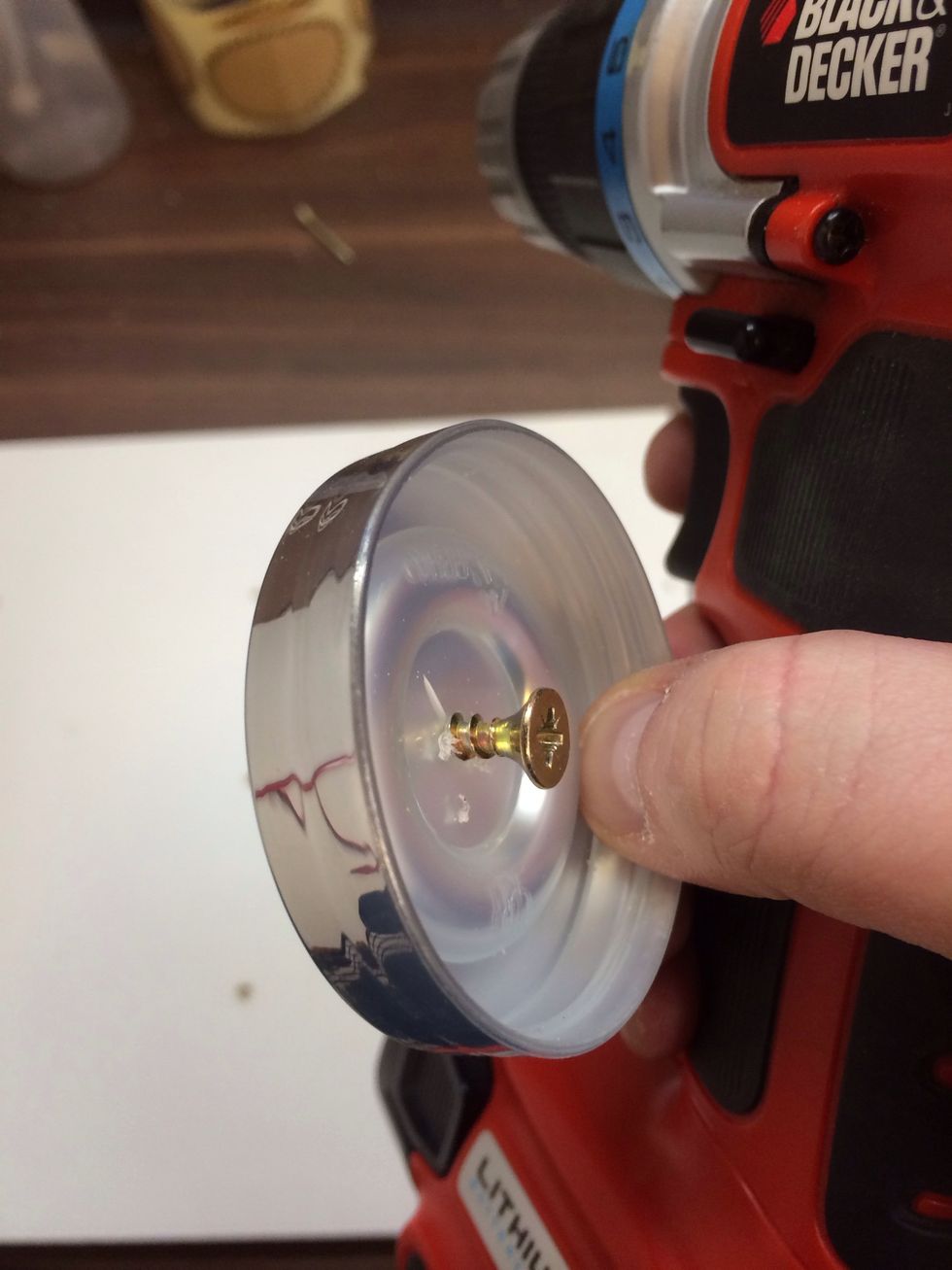 Put a small screw in the lid.
With the pin coming out the other end, you can aim at the holes in the wooden board.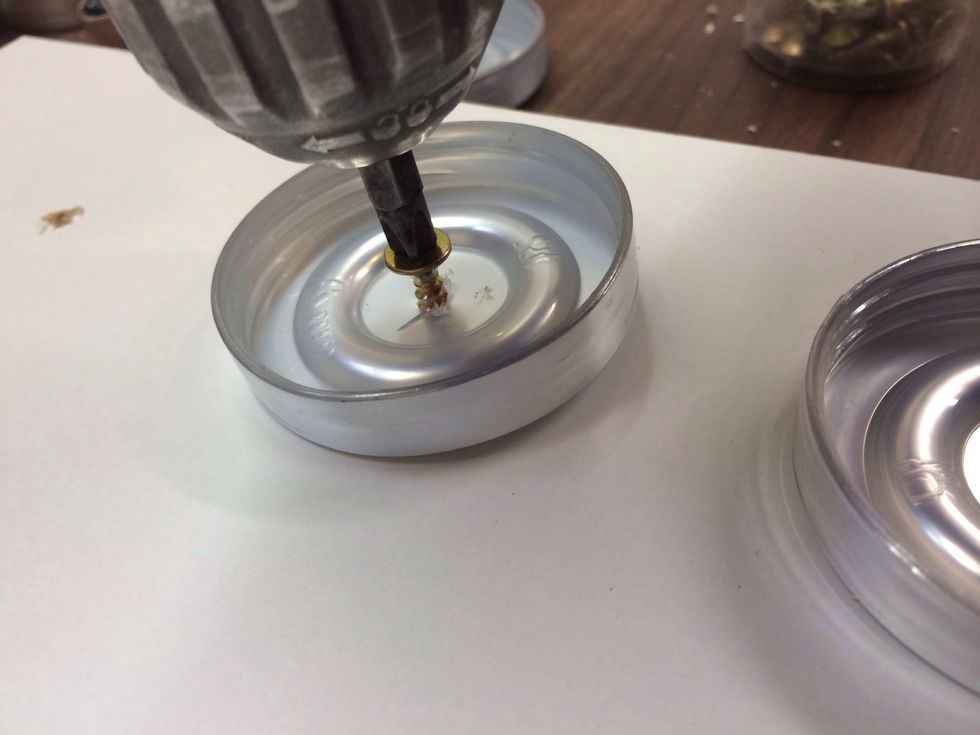 Screw the lids to the board.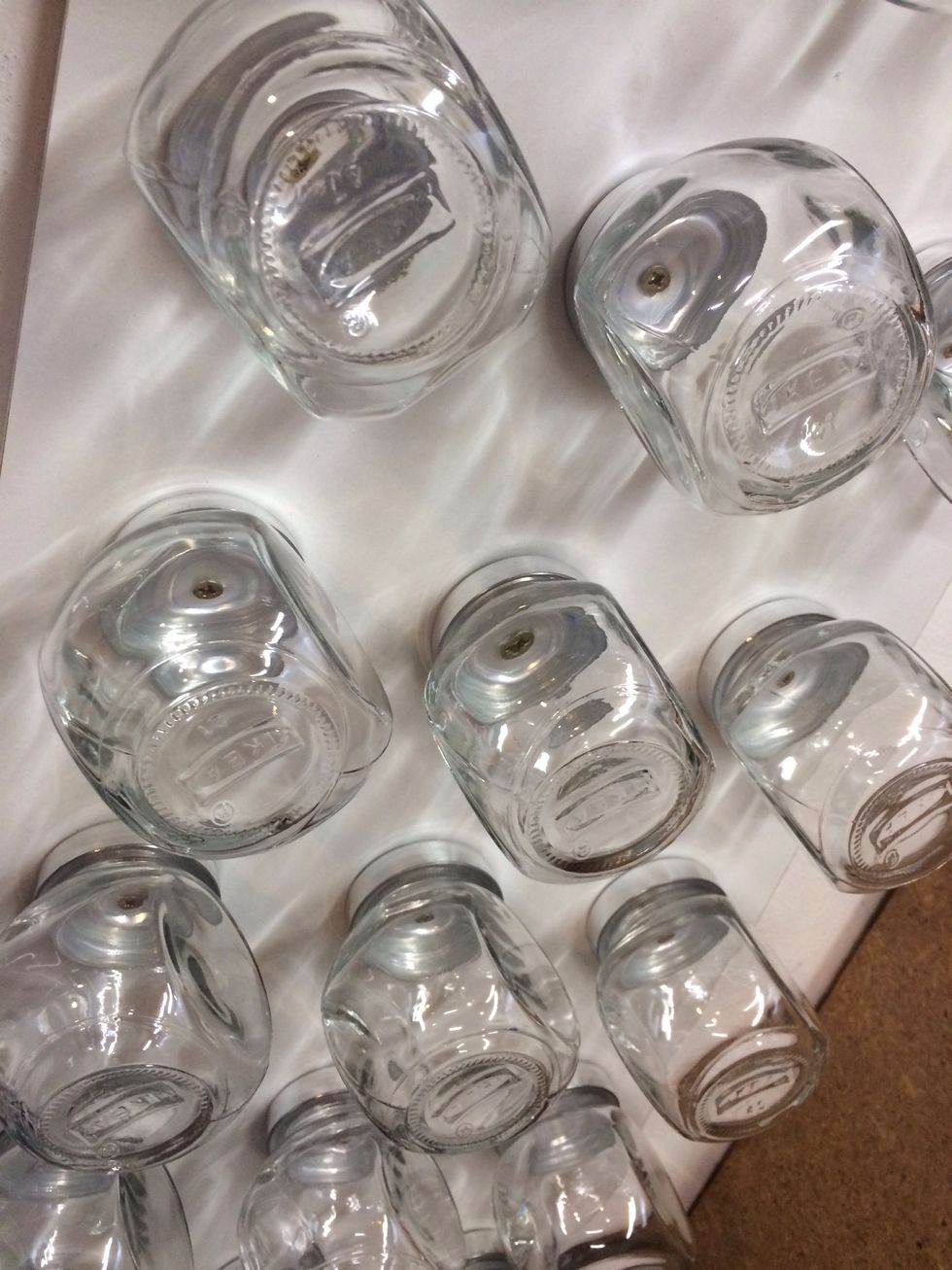 Now you can attach the jars.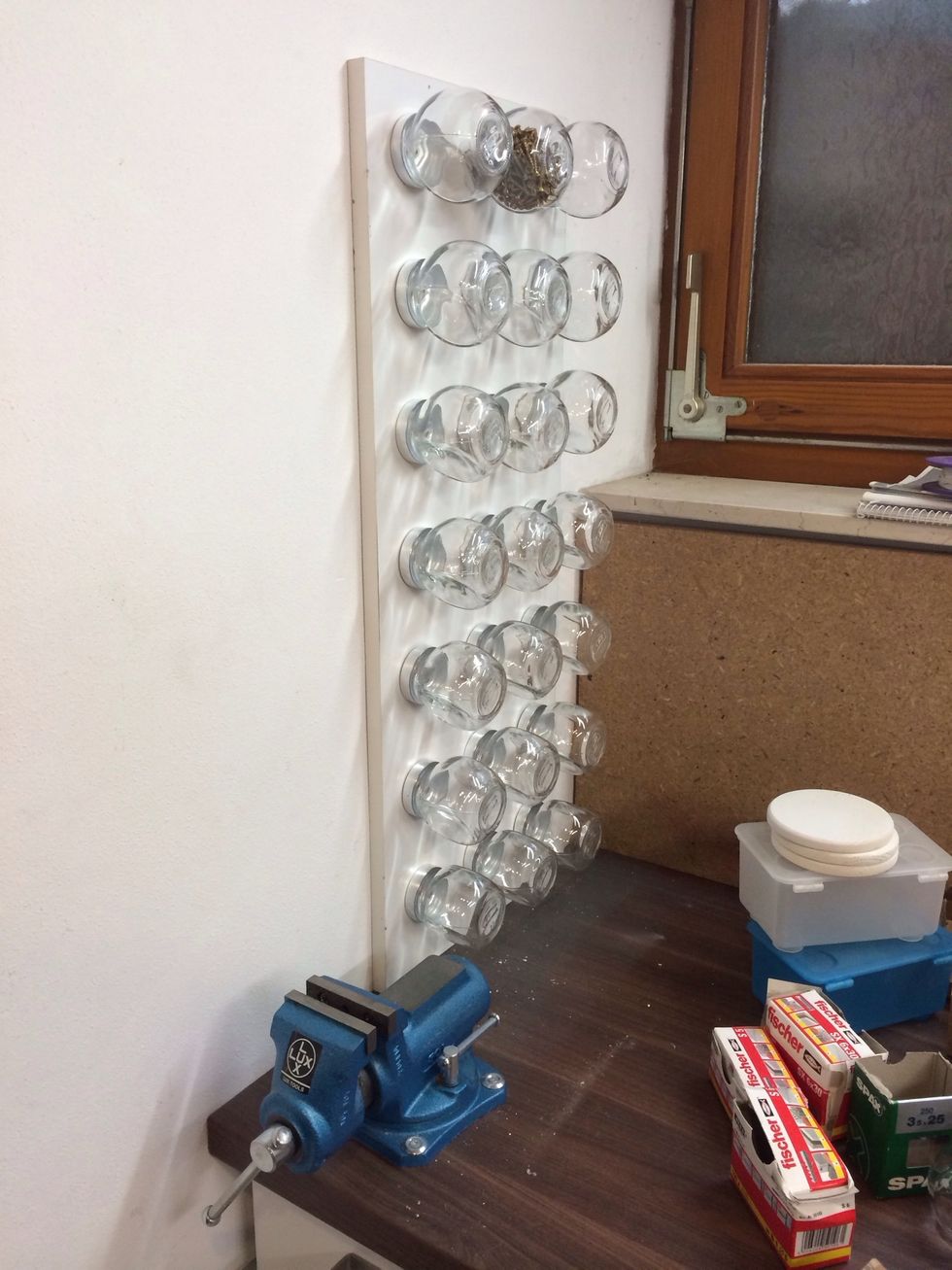 ...and hang it on the wall.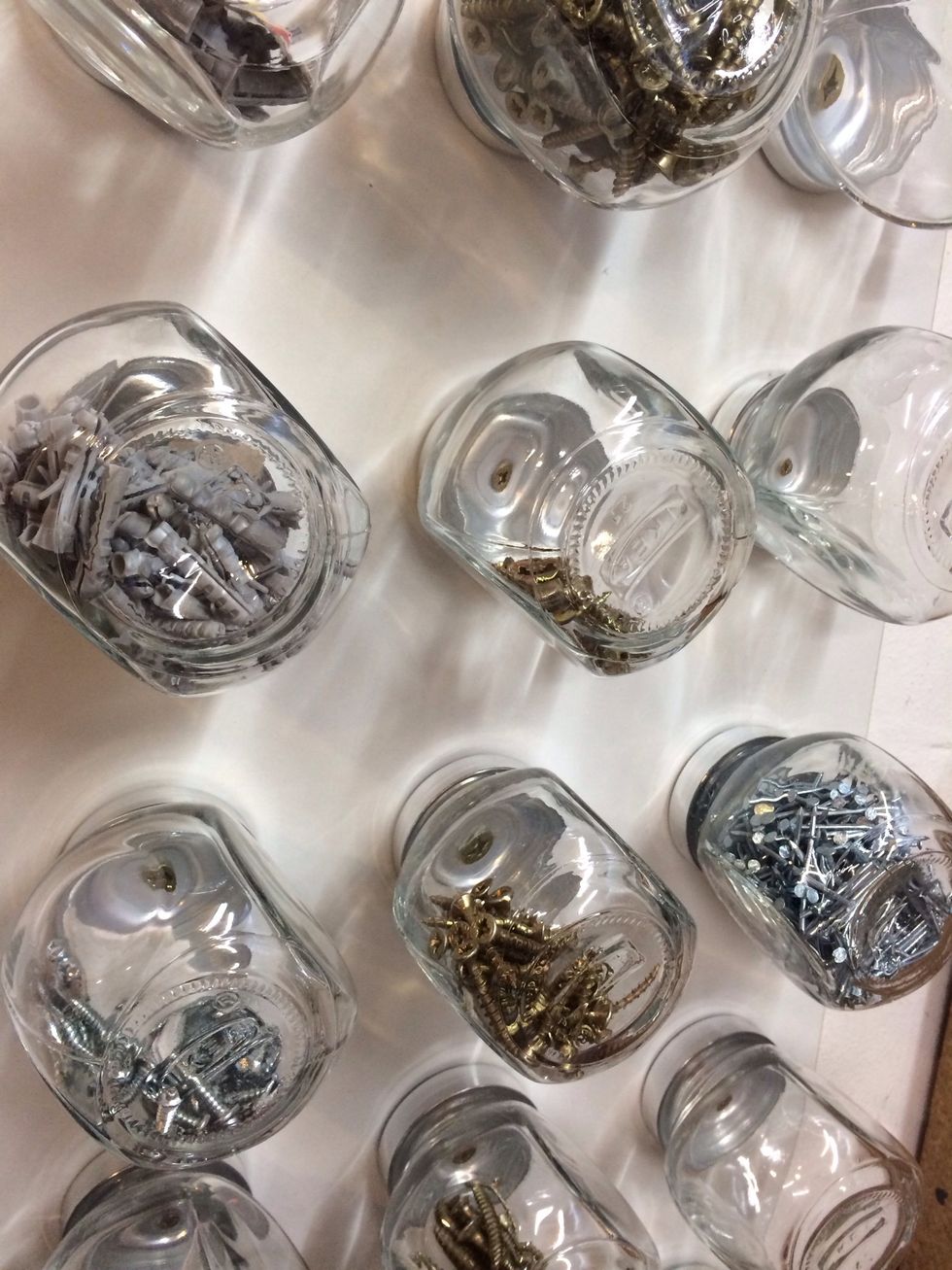 Almost done...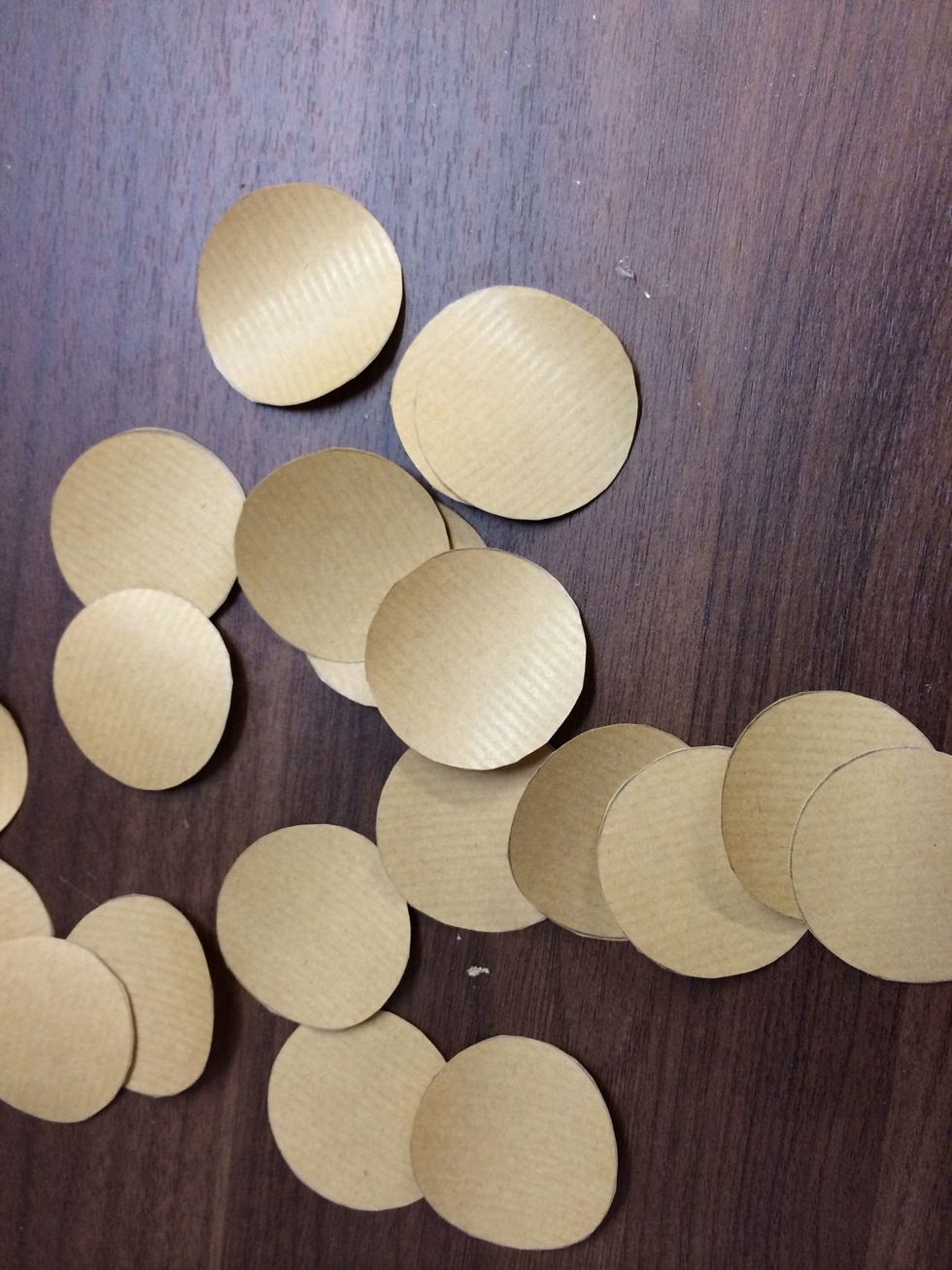 To label the jars with what is in them, my wife cut out some labels for me.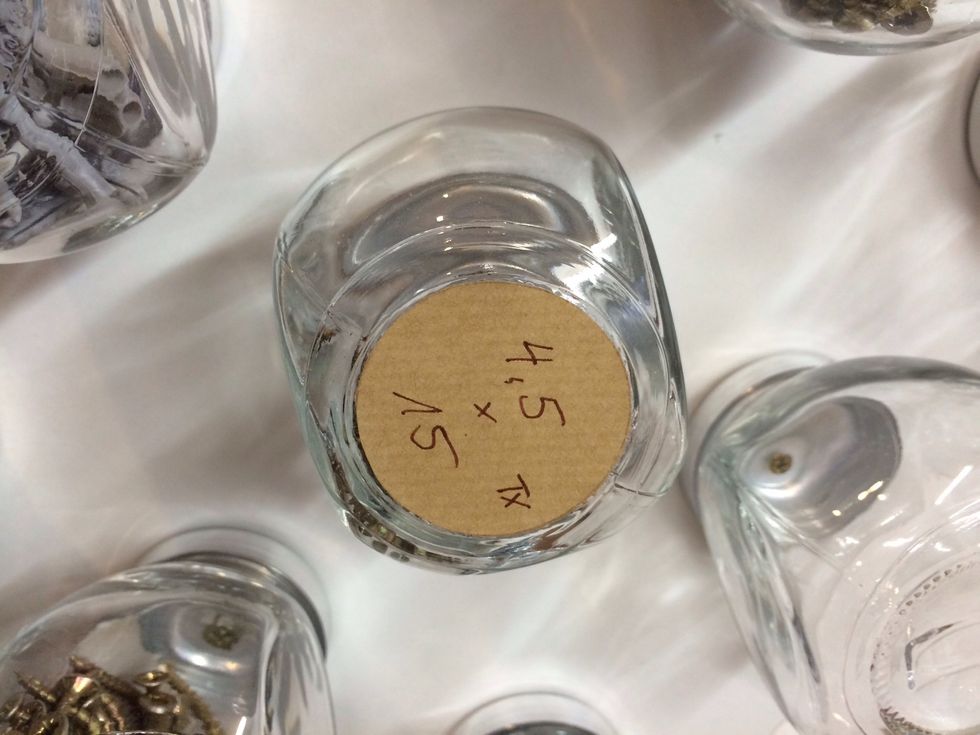 This way I know there are 15mm long Torx screws with a diameter of 4,5mm in this one. Of course, depending on what you put in the jars you might not need labels.
Takes 20 minutes, cost me 15€ for the jars, I already hat the wooden board (~3 to 5€) and the screws (a few cents). Get to work! ;)
Fruit Jars
Wooden Board
Short Screws
Drilling Machine
Martin Storbeck
I'm an IT-Consultant by day, but at night (and on weekends) I become a biker, IKEAhacker and LEGO-enthusiast, currently bringing the qlib to life