Get all supplies needed. Talk with crew at local hardware store. They can make the project easier! Cuts done on site.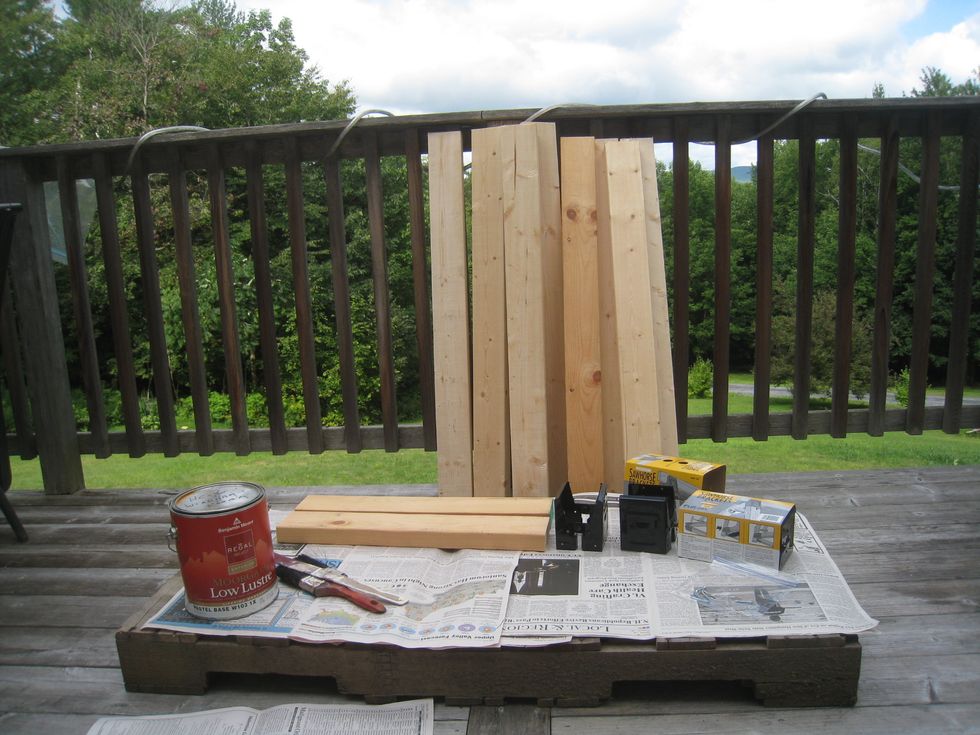 Organize your supplies and get ready to assemble
Paint the boards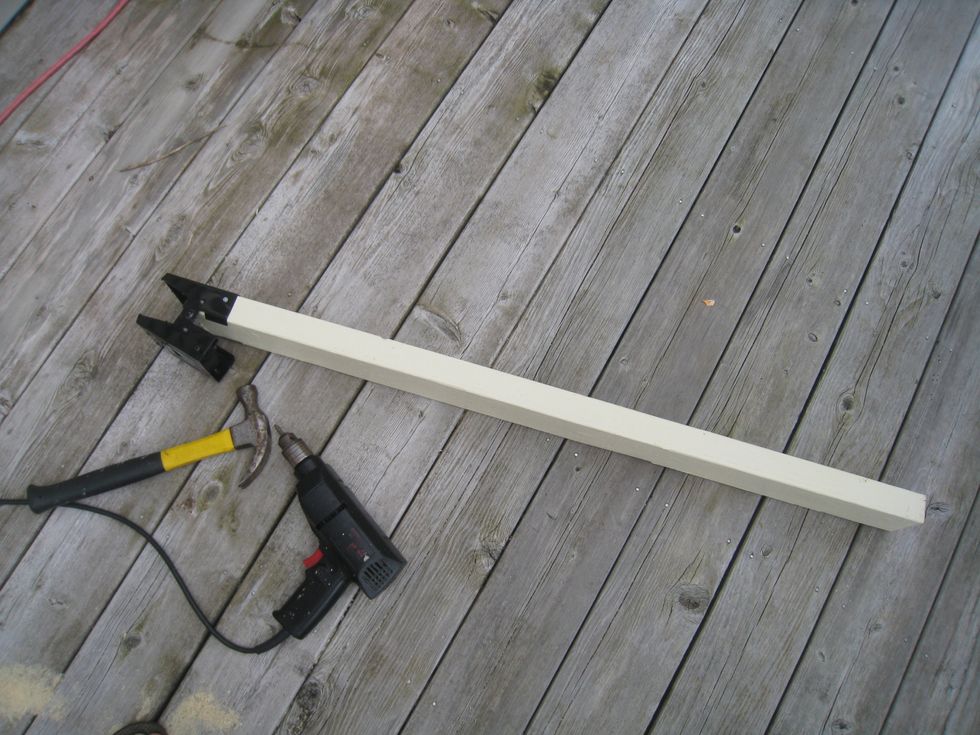 Assemble the sawhorses according to the instructions. TIP: before you assemble ask your hardware store to cut the bottom legs at an angle for better balance (I didn't do this and should have)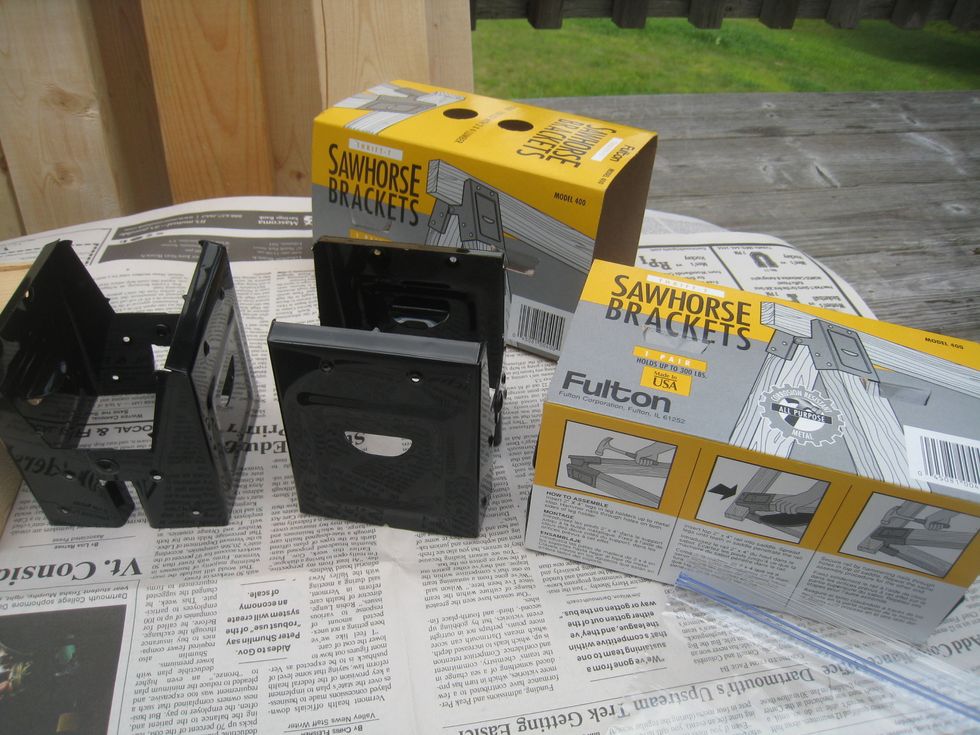 Sawhorse brackets were tricky to assemble! Not as strong as homemade sawhorses, but they get the job done.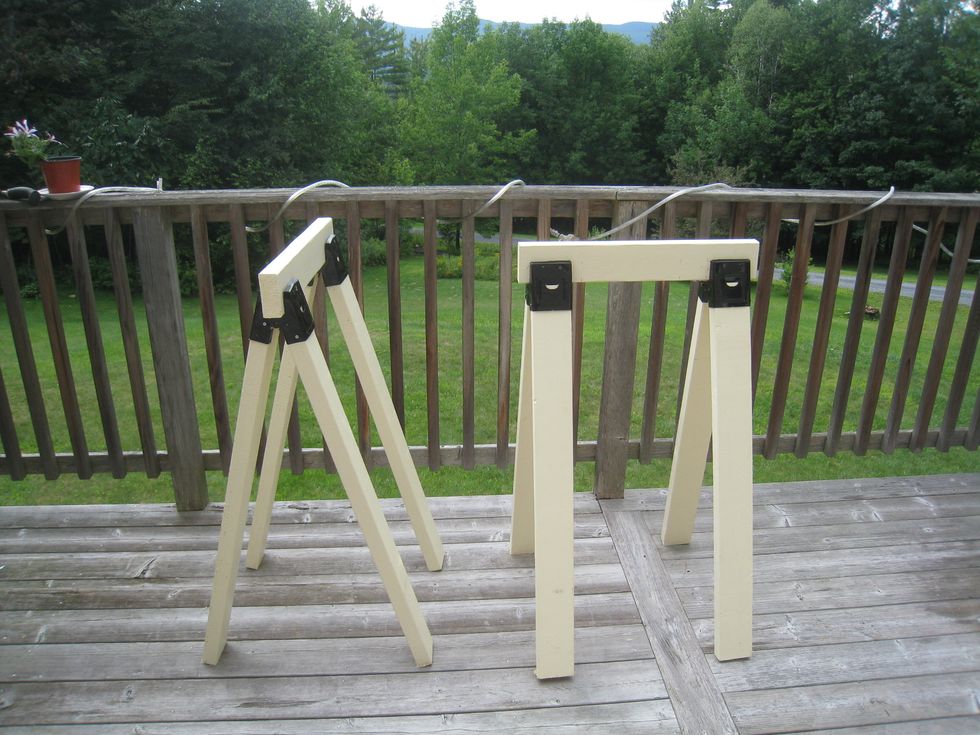 Finished sawhorses. (I'm 5'9" and the table legs are perfect height at 37 " with a thick desk top, it will rest comfortably at hip level). Adjust leg lengths to your specific height requirements.
Go environmentally friendly (and creative)- pick out a desk top at a Salvage Yard. Found this one at VT Salvage http://www.vermontsalvage.com
Place desk top on sawhorse legs ( I picked an antique door)
Top is reversible. Salvage Yard Find.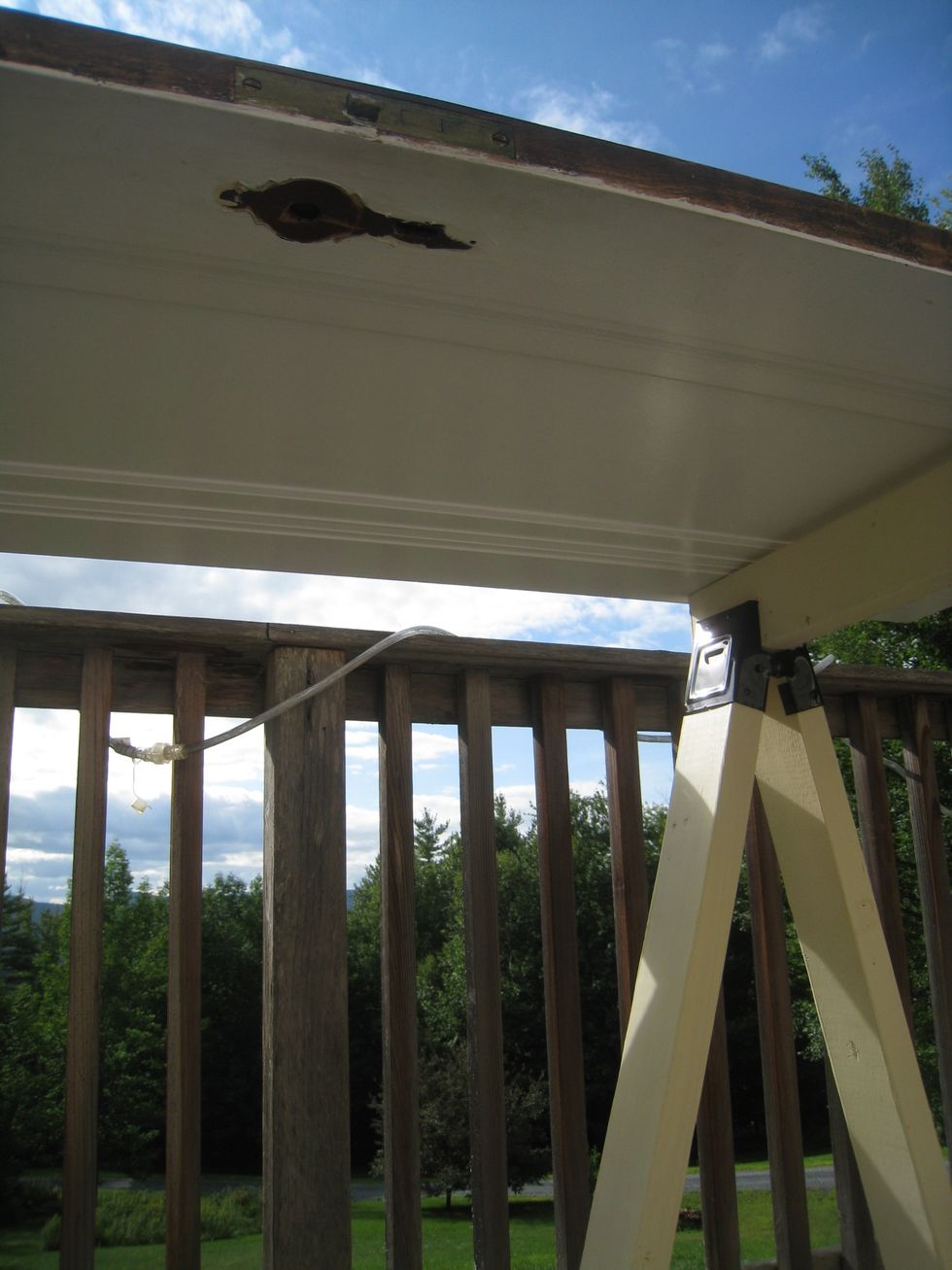 Flip the desk top over for a different look.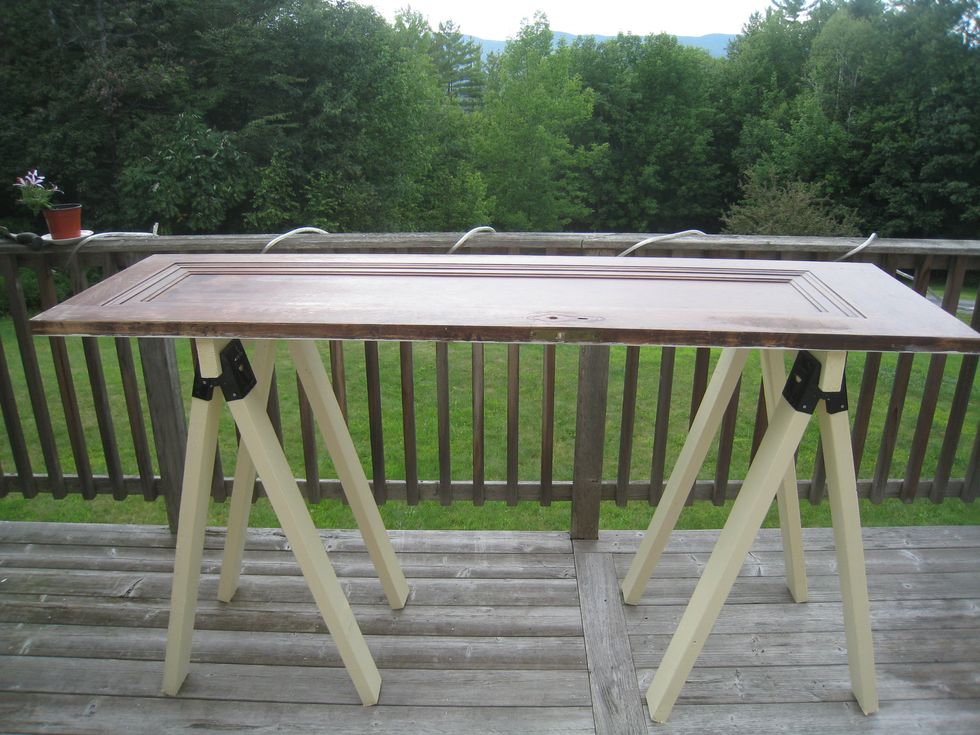 Add plexiglass for a functional desk top (warning-expensive but makes for a smooth durable surface)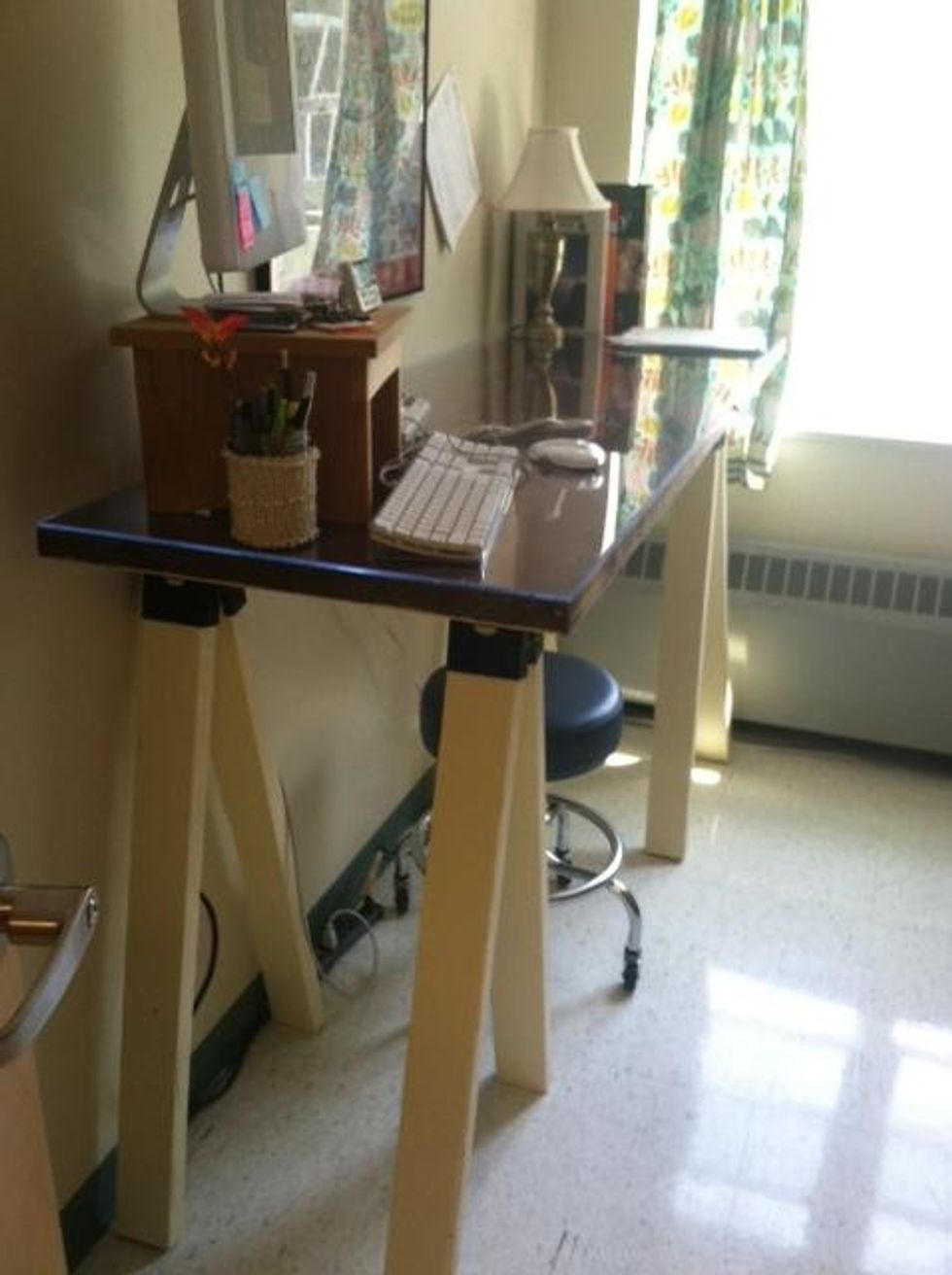 Finished Standing Height Desk. Perfect for busy health office. Est Cost of project: Door$75,Plexiglass$125,Wood& Brackets $40.
Wood for Legs
Saw Horse brackets
Paint
Old Door (with character)
Plexiglass
Screws
Tools
Sandpaper
Plexiglass