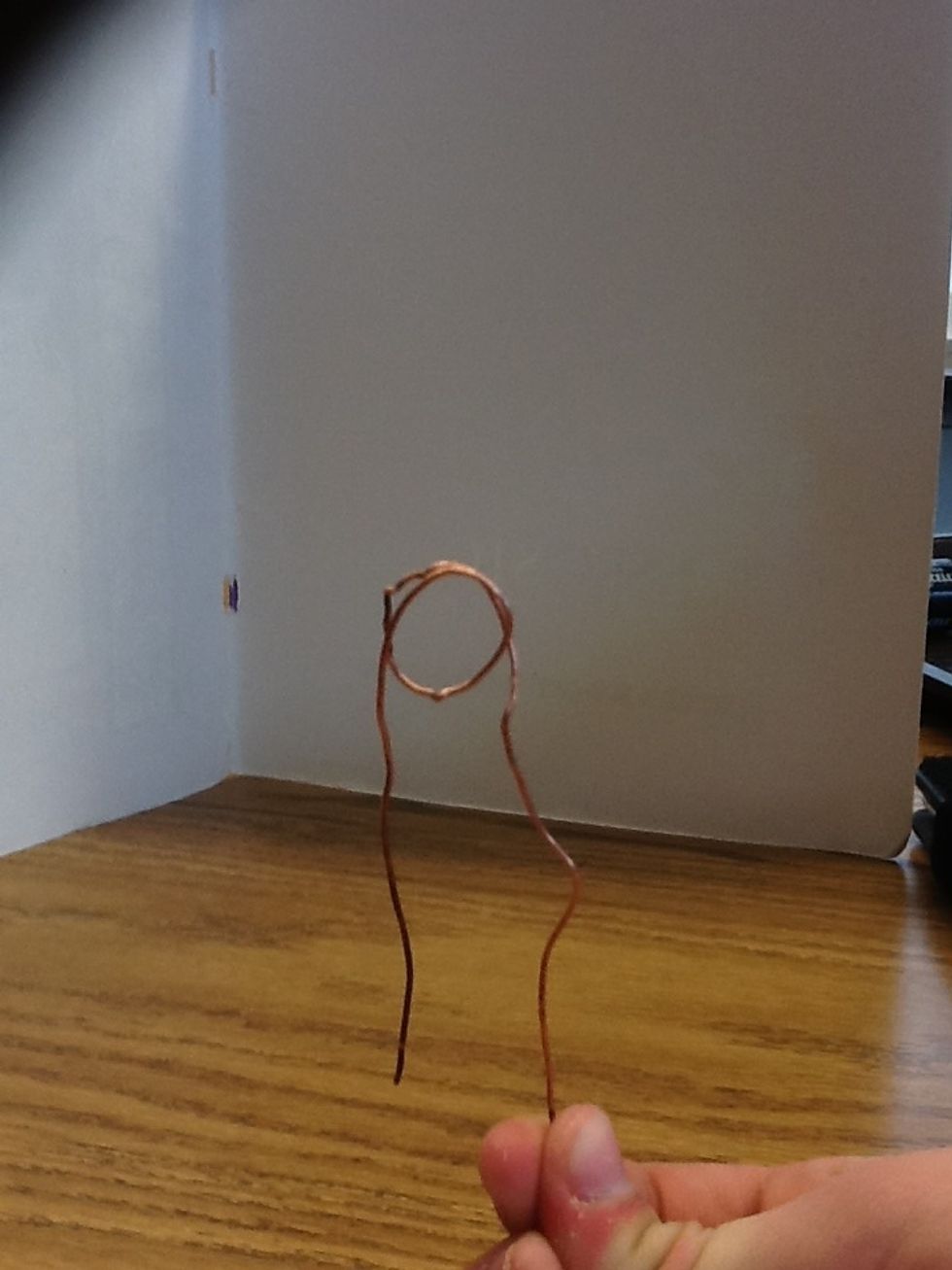 The first step is to take both your copper wire and wrap it twice around a pencil or pen.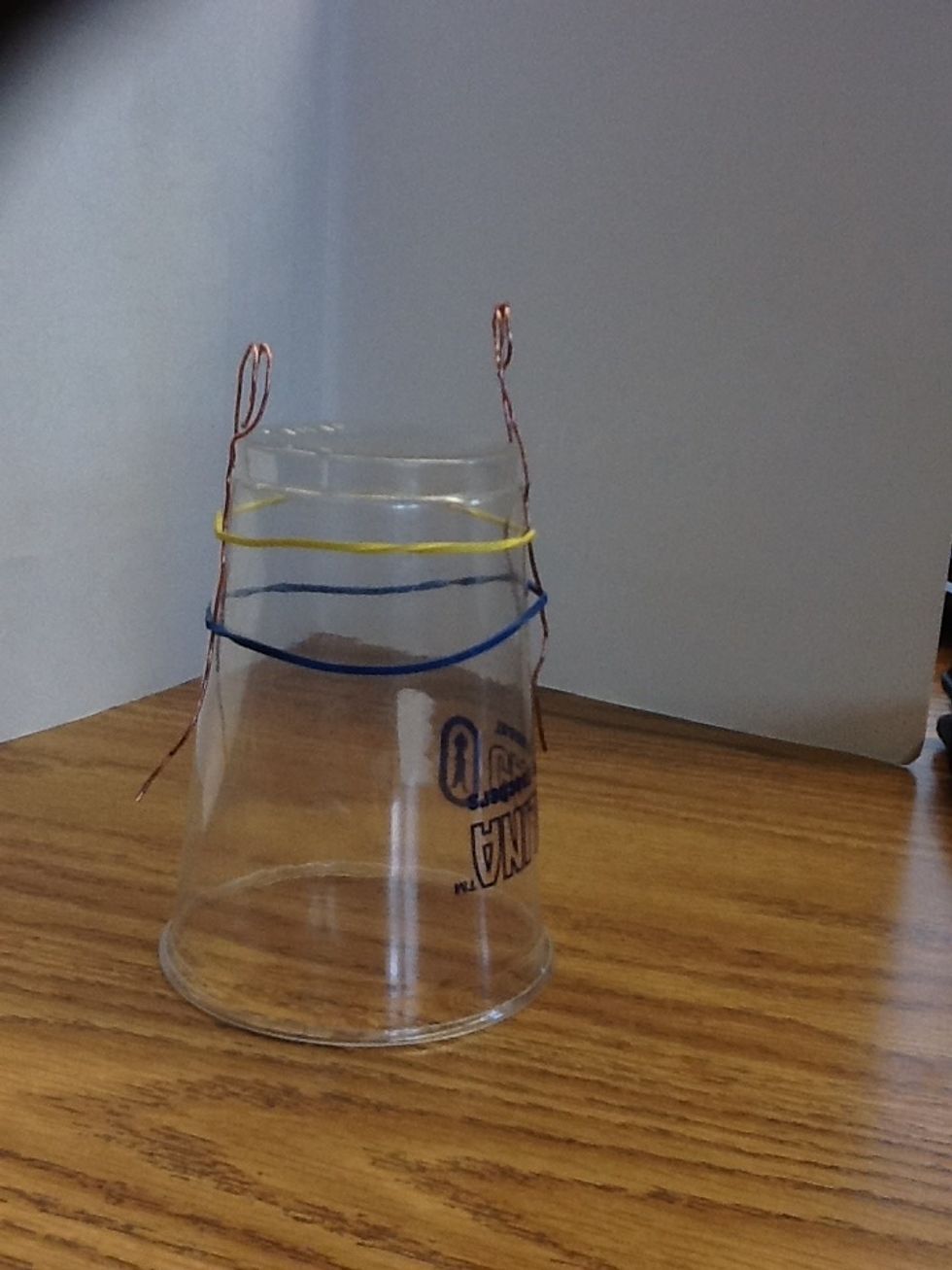 Use your two rubber bands and attach the looped copper wires to the plastic cup.
Now bend the (BLACK) coated wires like a fishing pole and attach them to the alligator clips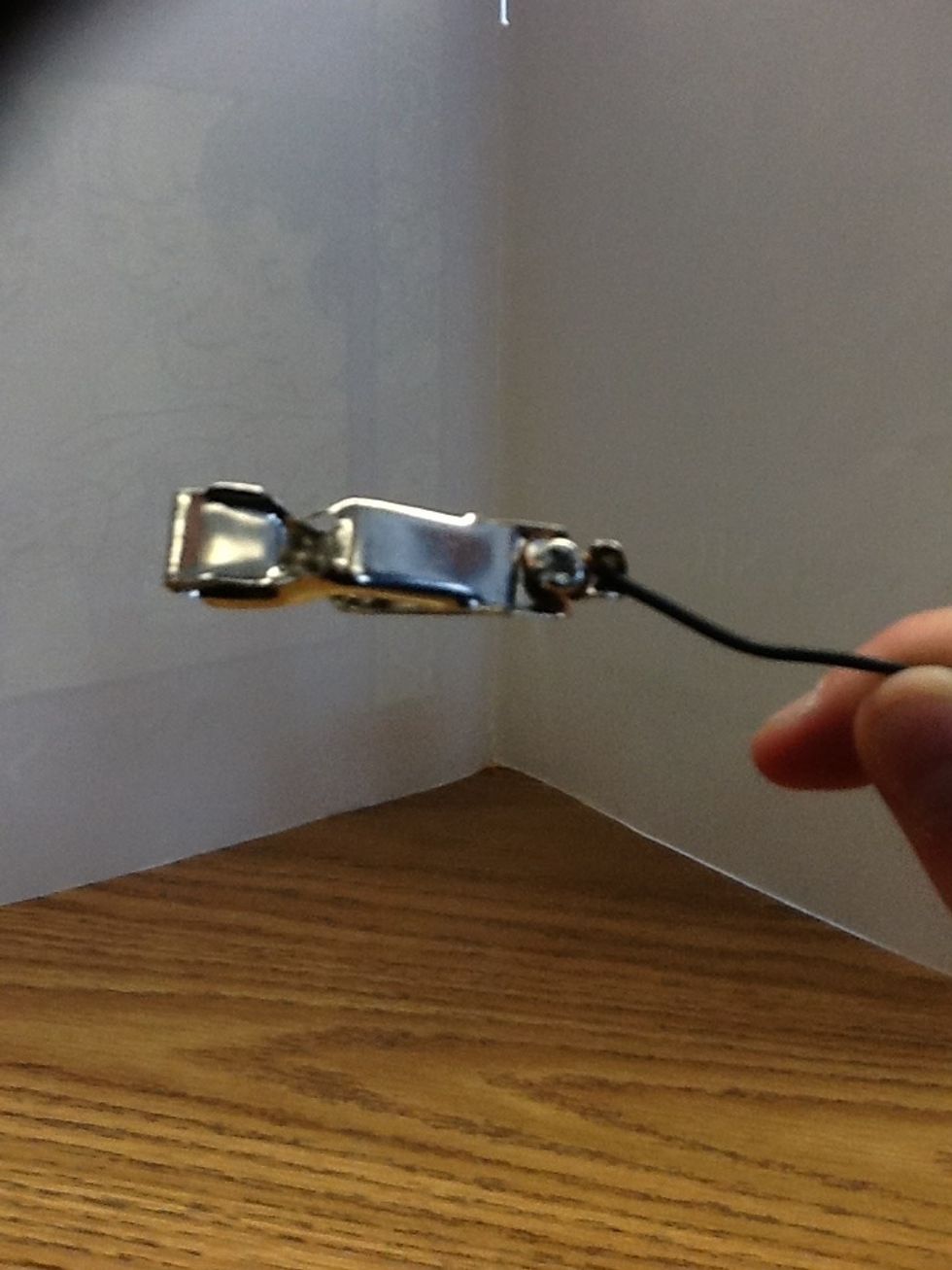 This is the alligator clip. As you can see the hooked wire is wrapped around the screw and leading through the opening of the alligator clip.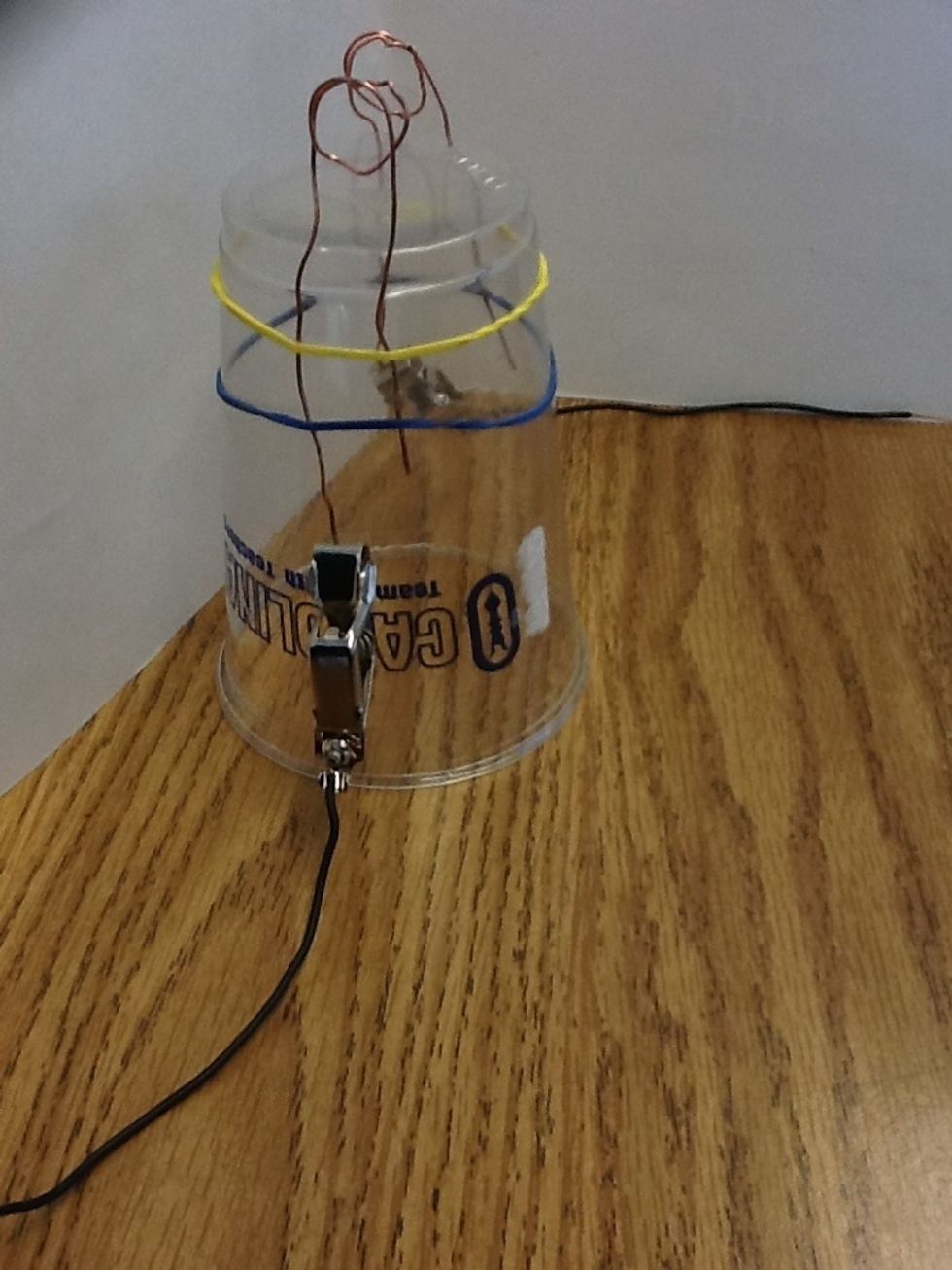 After you attach the wire to the alligator clip attach the alligator clip to the end of the copper wires.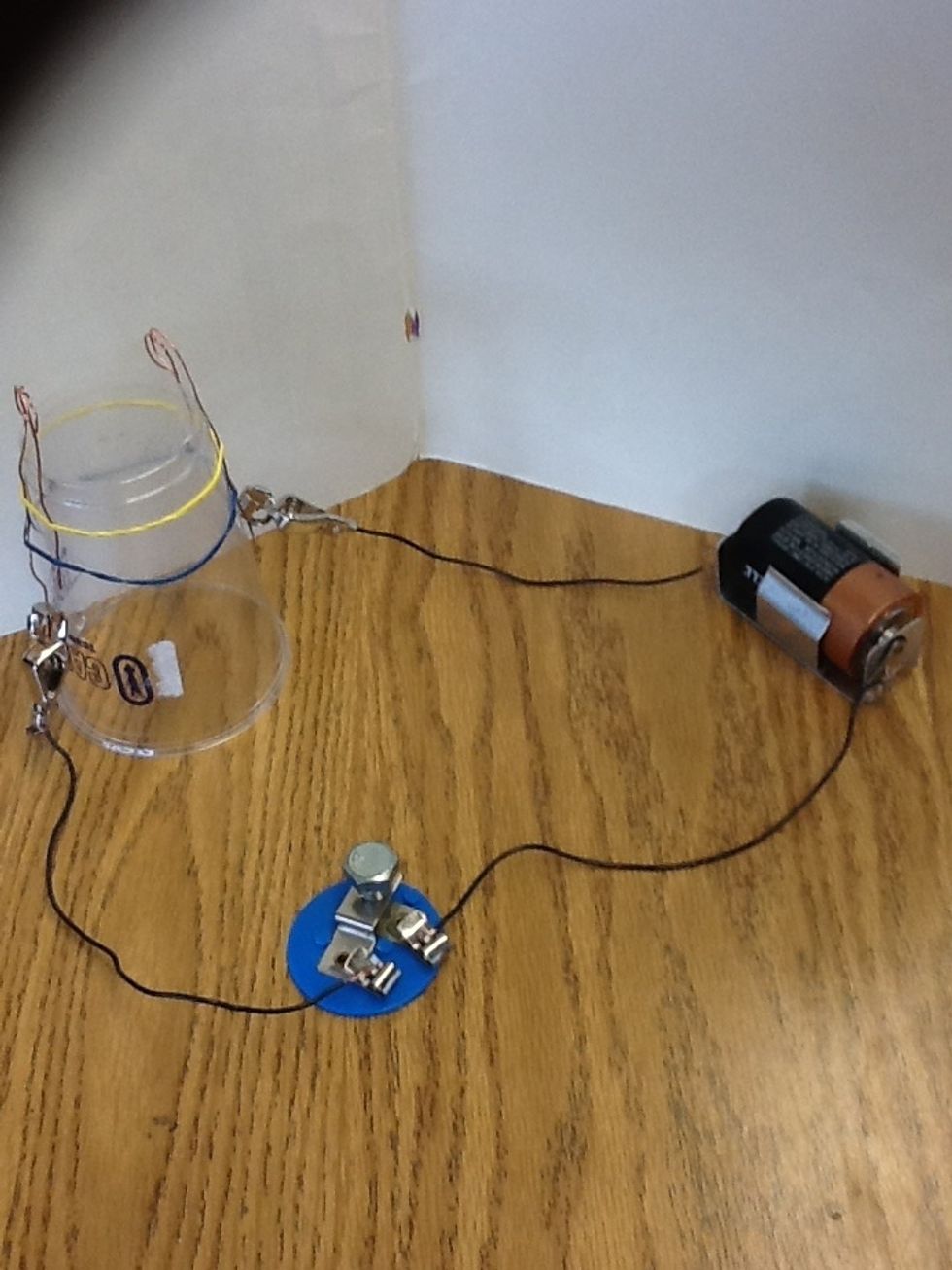 This is the full built circuit. We had to attach the wires to the battery and the switch.
Next you must sand the ends of the (RED) enameled wire, and coil it around the battery to make a circle shape.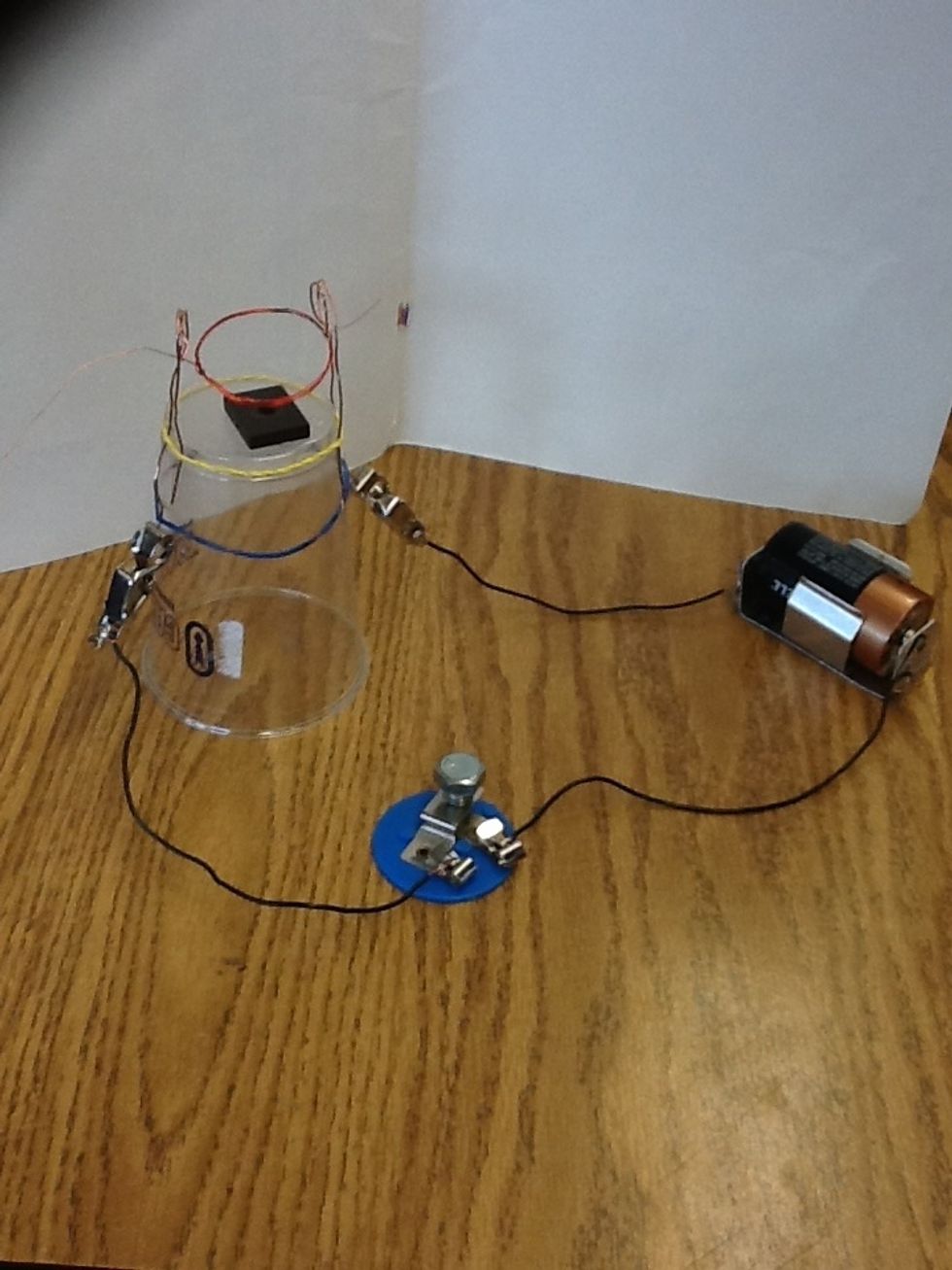 Next we have the magnet on top of the center of the cup. Have the ends of the red coil sticking out of the loops of the copper wire. Have the coil on top of the magnet but not sitting on it.
2.0 #20 bare copper wire, 20cm
2.0 Rubber bands No. 16
1.0 Plastic cup and lid
2.0 Alligator clips
1.0 Battery and battery holder
1.0 Switch
3.0 #22 coated hook-up wire,20cm.
1.0 #28 enameled copper wire 65cm.
1.0 Sandpaper square, 5cm.
1.0 flexible magnet