You want a really cheap wardrobe for you or your guestroom? This is how to do it!
96
So we had that hidden shelf in our guest room. Some of our guests stayed a while, so we decided to remake it into a small walk-in closet.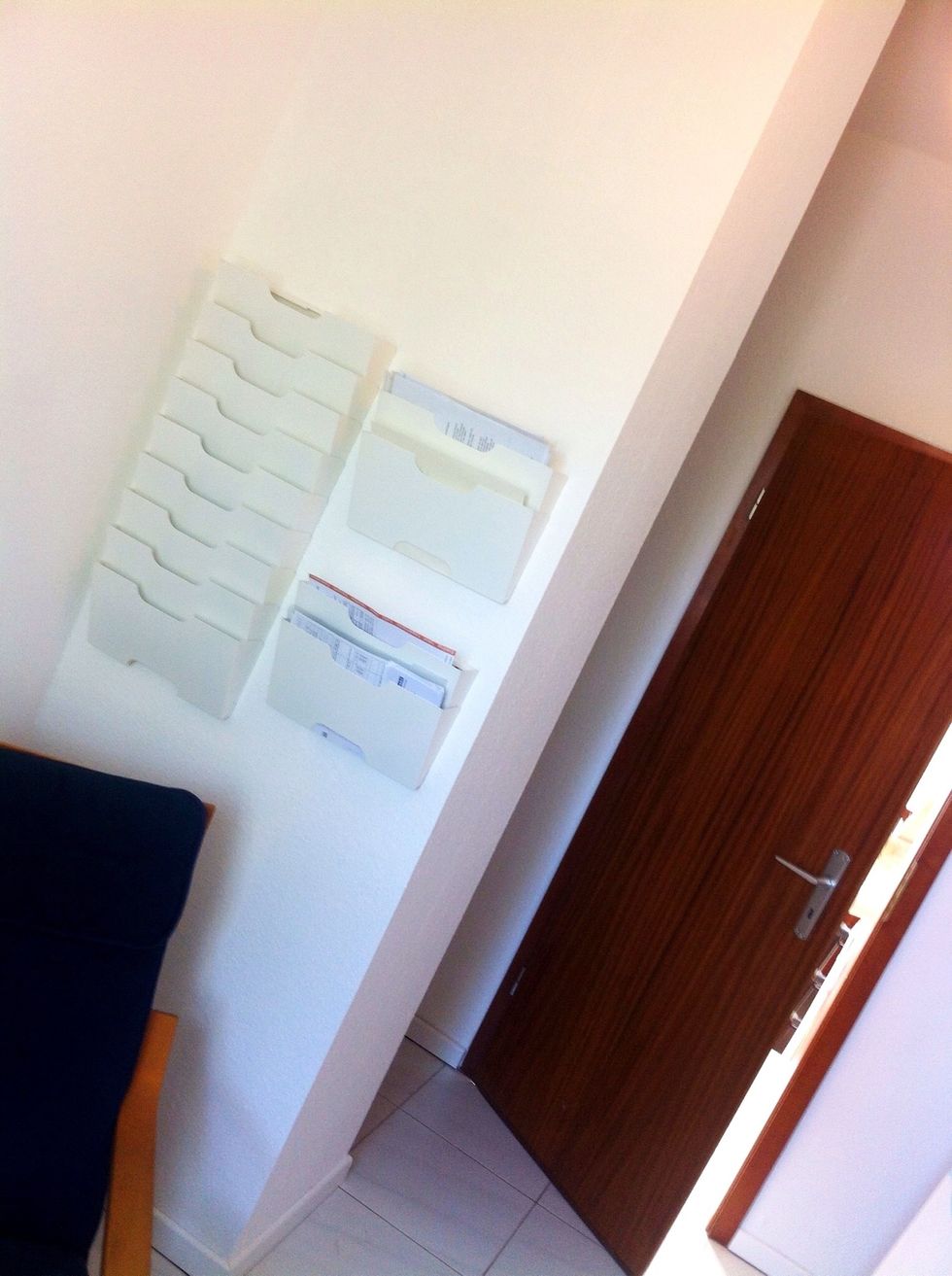 In case you have not seen the guide: This is the hidden shelf from the outside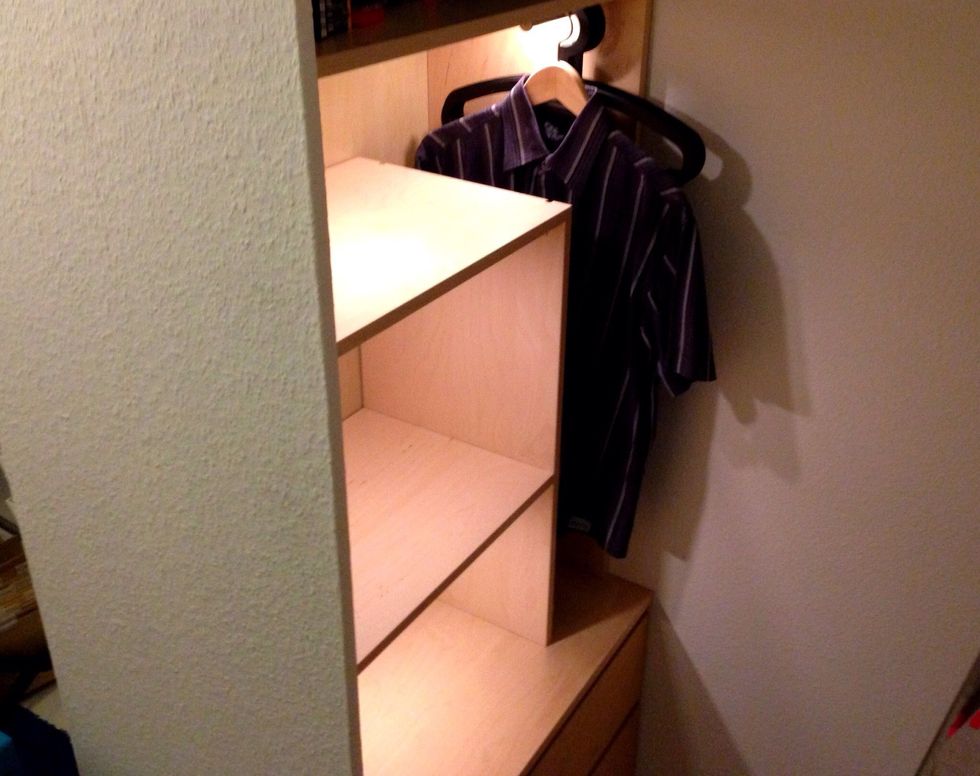 This is what it looked like on the inside in the end.
We took a dresser and a top shelf and mounted the shelf on the dresser.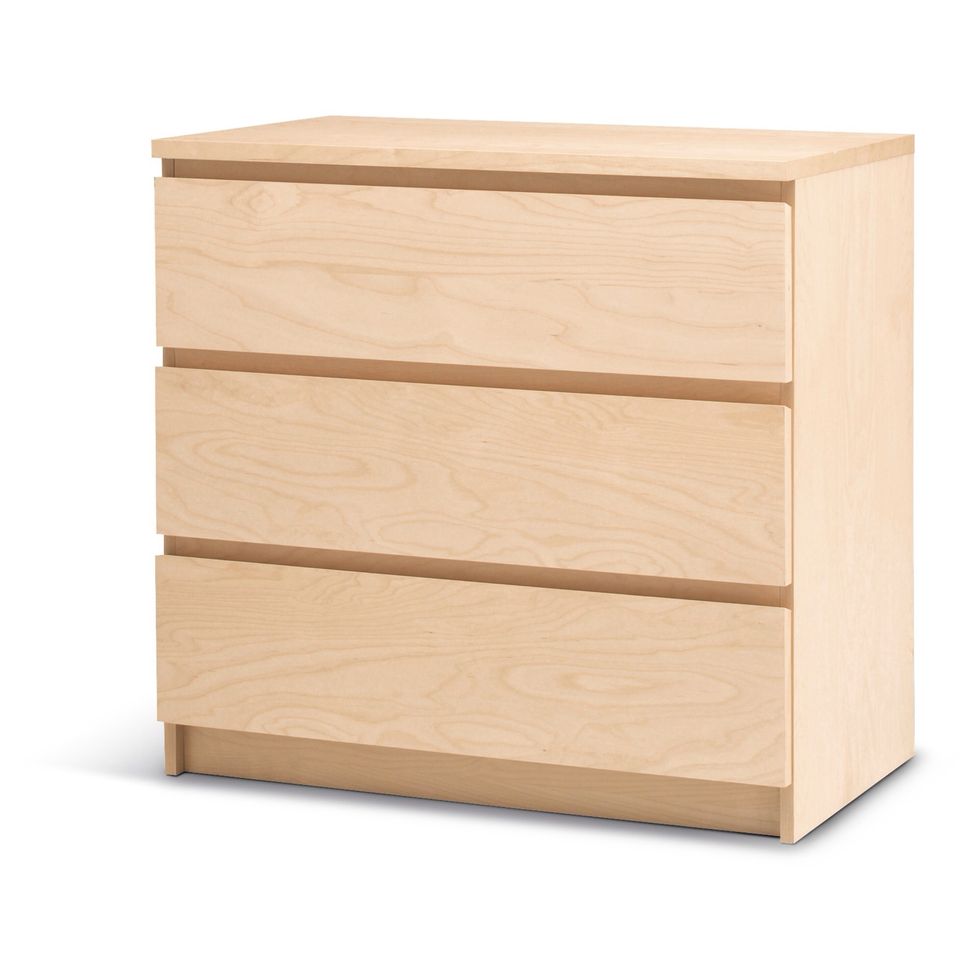 The base was a MALM dresser. You can find them at the IKEA 'as is'-section as cheap as 15€.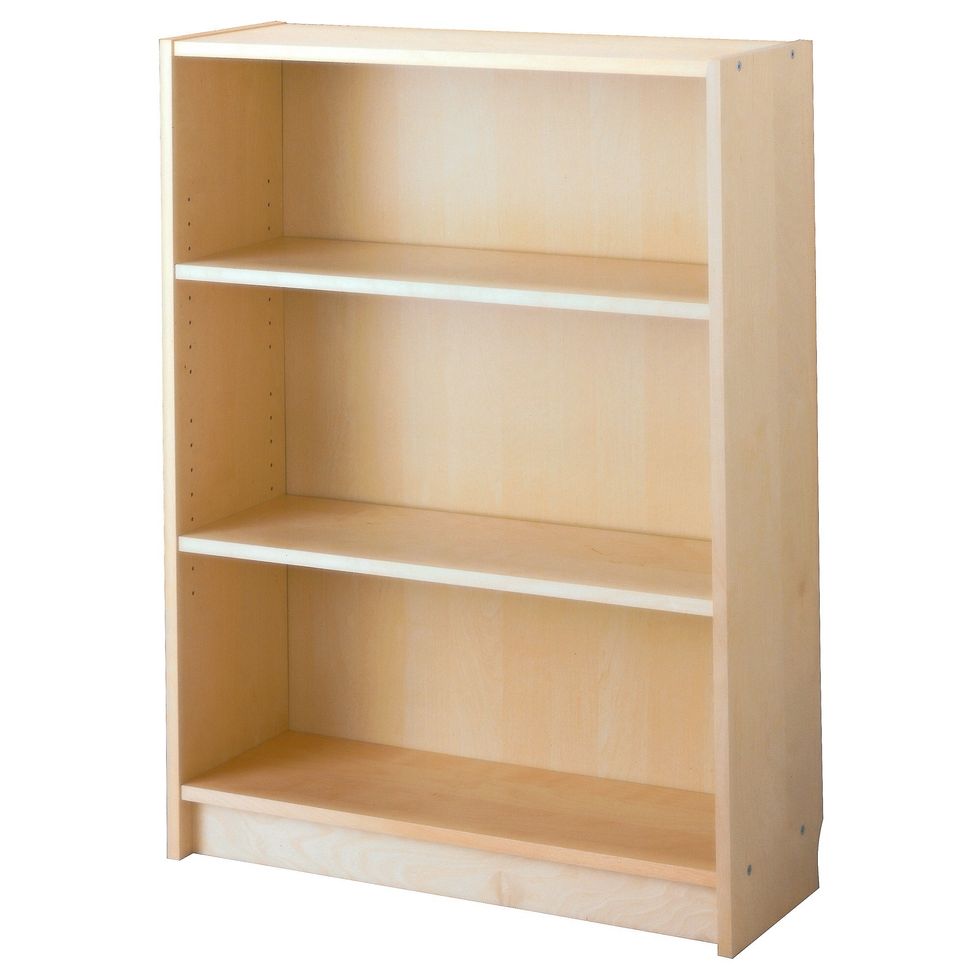 The top is a BILLY bookshelf. I may sound like a broken record, but: You can find them at the IKEA 'as is'-section as cheap as 15€.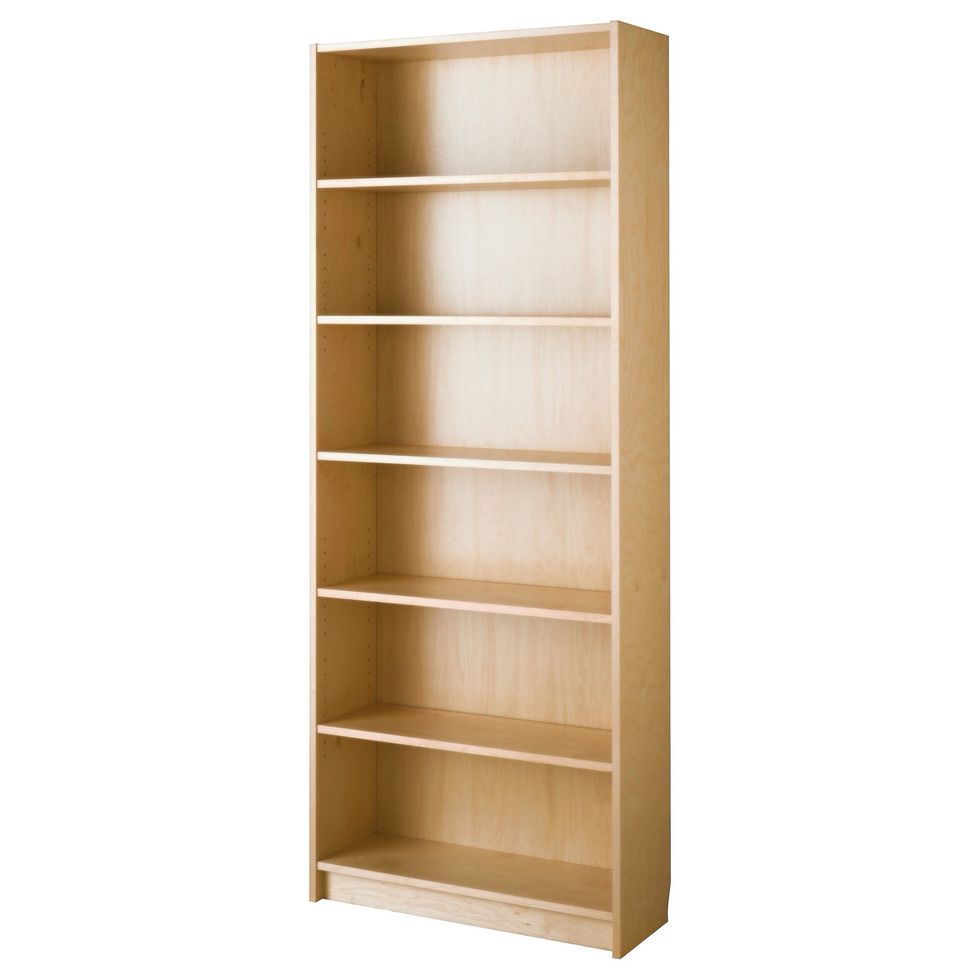 There is an even higher version in case you have high walls. Using this and the dresser will add up to 2.8 meters. It is a little more expensive, but you can also cut it down to the height you need.
You have to cut two boards that come with the shelf. You can do it on your own or ask your local hardware store to do it for you.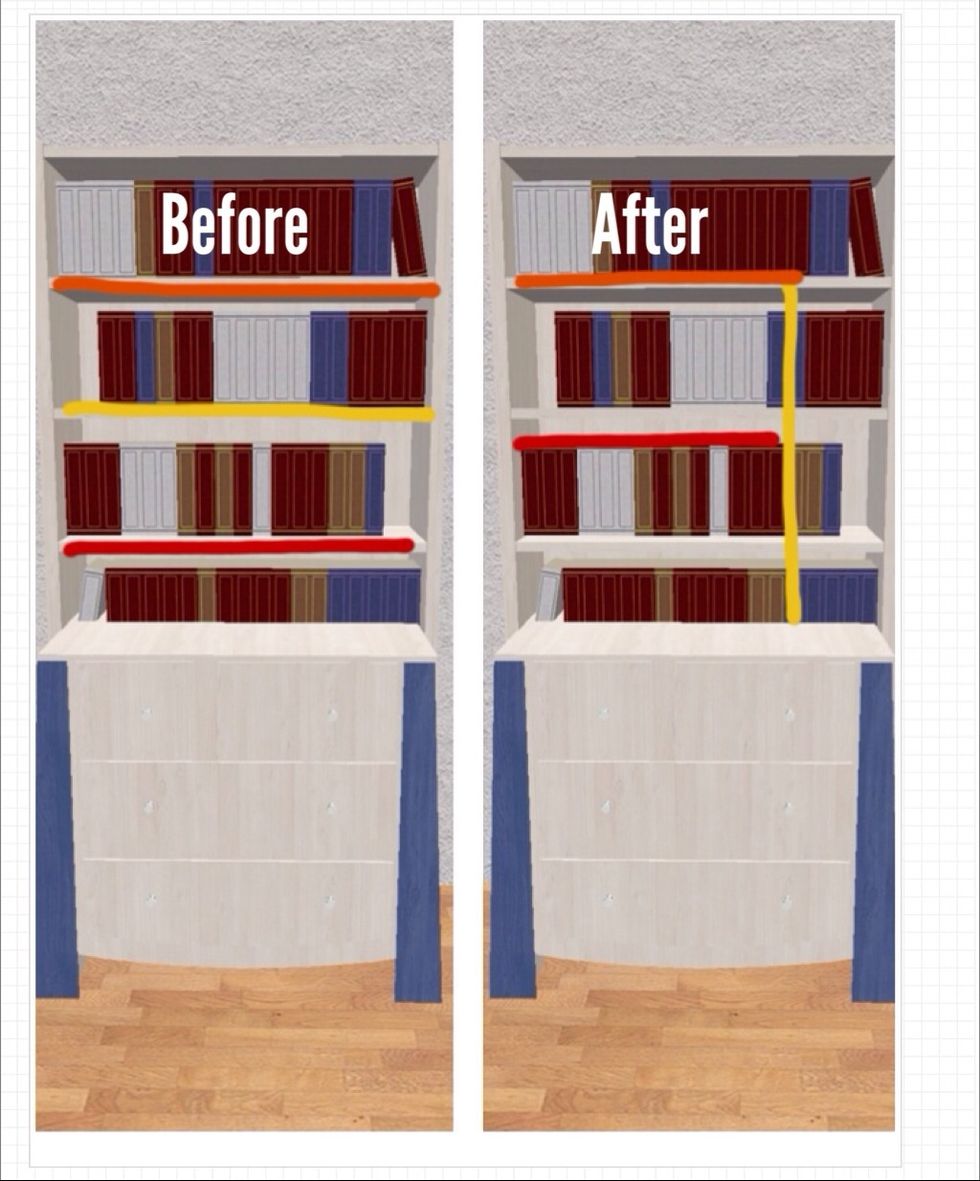 Cut the red and orange board to the width you chose. The orange board needs to be a little longer than the red one, so it can lie on the yellow board, improving the stability.
Our measures (determined by the handle we used) were: Yellow board: 80cm (original width) // Orange board: 58cm // Red board: 56.1cm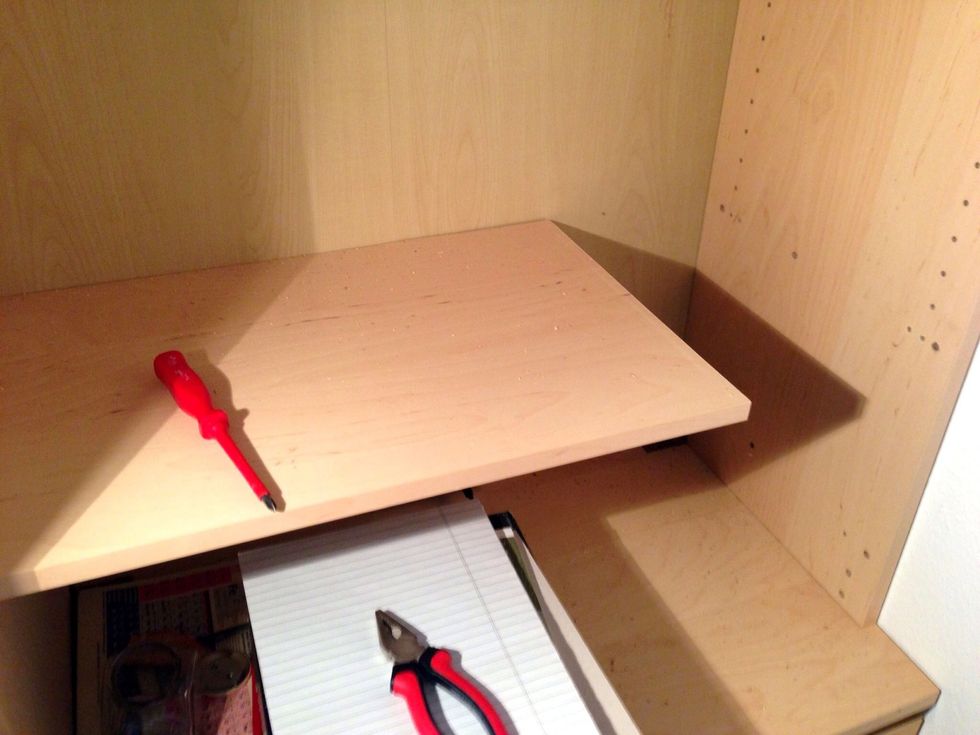 So after assembling the dresser and the shelf: Cut one of the boards that came with the shelf.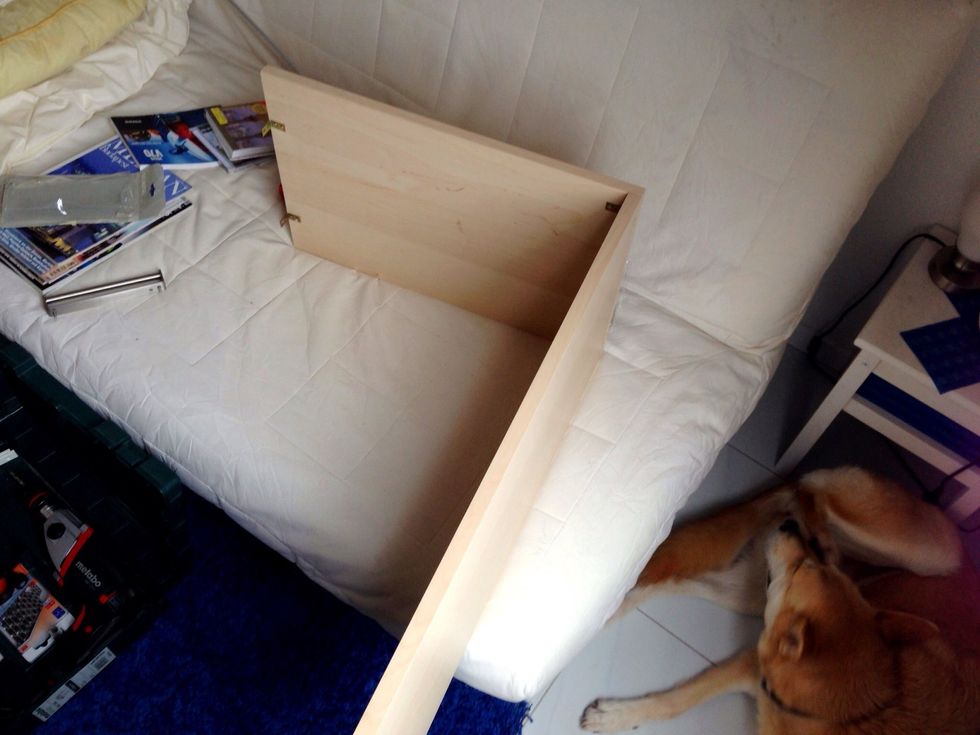 Use two other shelves, cut one of them and put them together into an L-form (using L-brackets)
Put it all together and secure it using L-brackets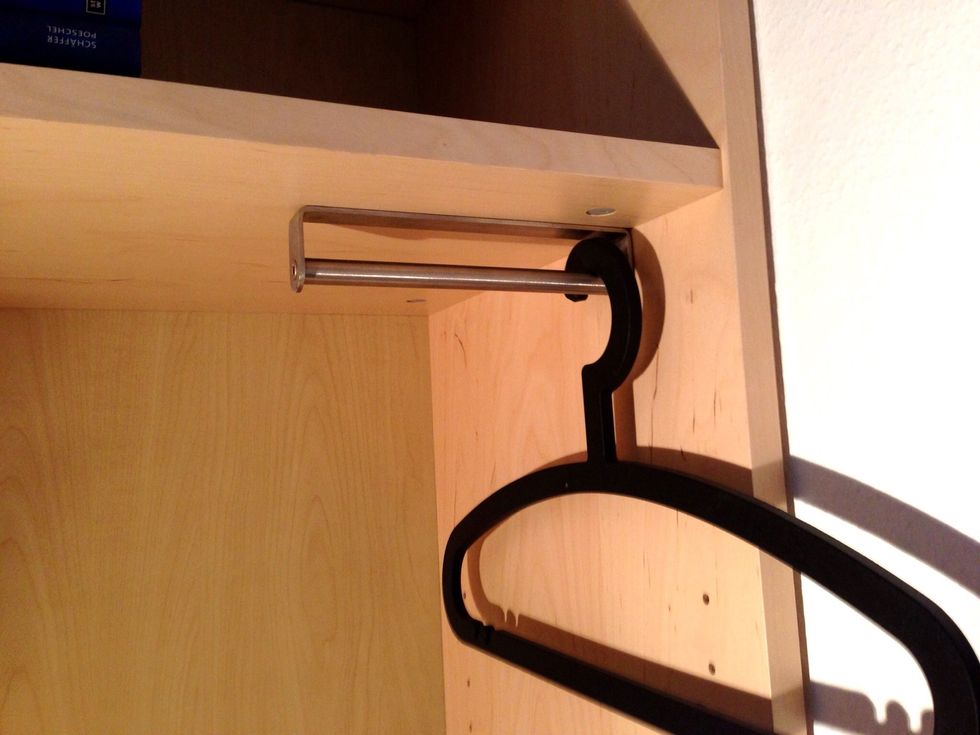 We used a short handle as a clothes rail. This handle is from IKEA (GRUNDTAL), it is no longer available, I found it in our basement. But you should be able to use any other handle like this as well.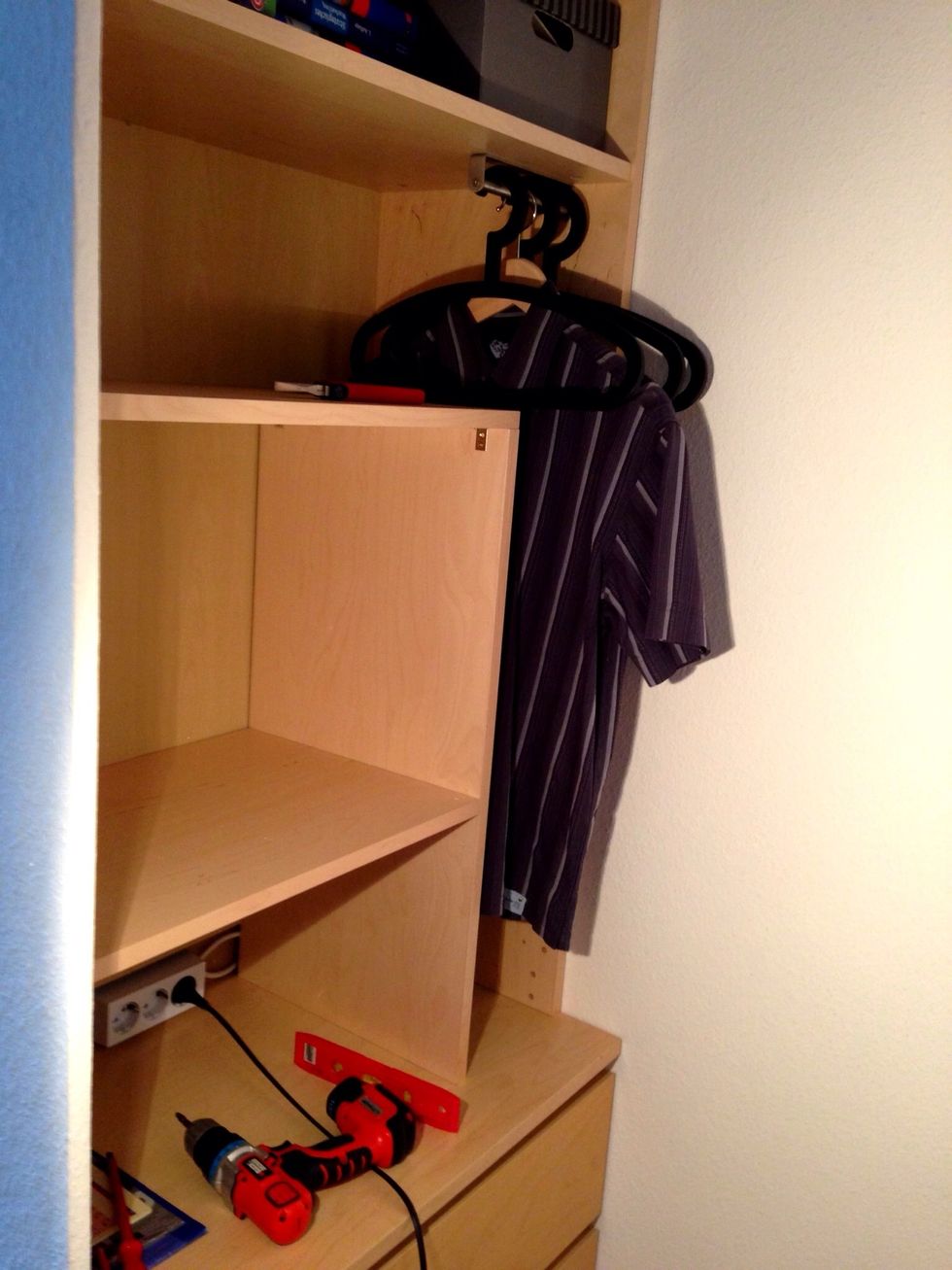 Aaaaaaand: You're done.
We added lights using IKEA DIODER lamps, very easy to install. The cables run down in the wall.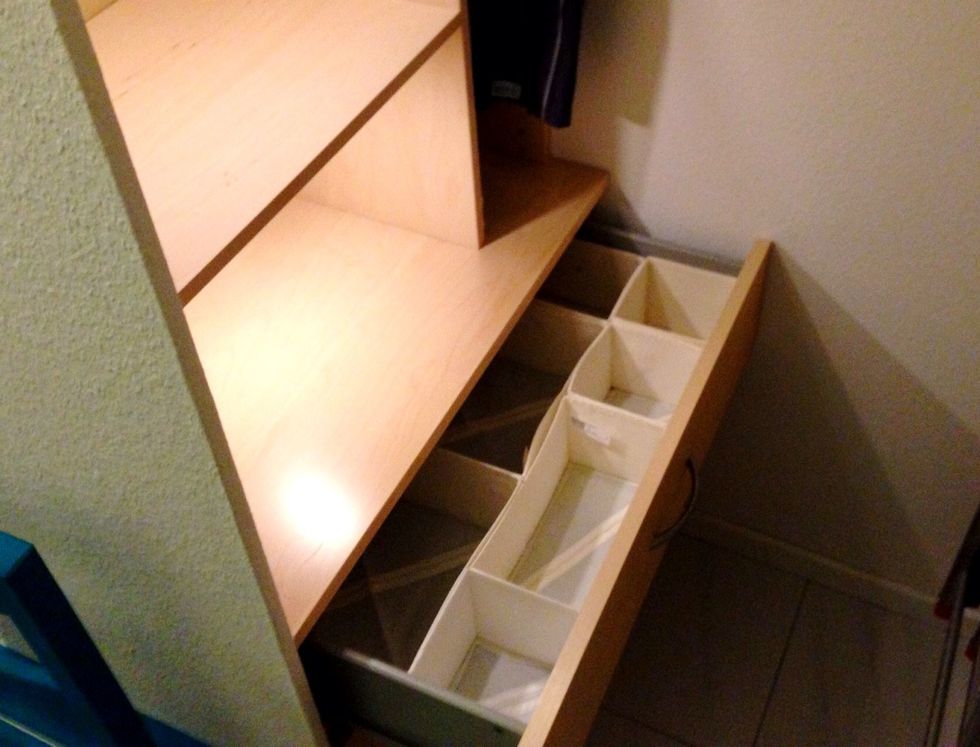 The drawers below can be used for underwear and other small stuff.
As long as we have no guests, it is still usable as a normal shelf...
Total cost: 2x 15€ for a BILLY bookshelf & MALM dresser (from the IKEA 'As is' section) + 2€ for a handle (can be found in any hardware store) + 20€ for the lights (in case you need/want them)
Now we have a small walk-in closet in our guest room. And you can have one too, even on a small budget.
1.0 IKEA shelf BILLY (15€ in the 'As is'-Section)
1.0 Handle (2€ in any hardware store)
Jigsaw
1.0 IKEA DIODER lights (in case you want them, 20€)
Martin Storbeck
I'm an IT-Consultant by day, but at night (and on weekends) I become a biker, IKEAhacker and LEGO-enthusiast, currently bringing the qlib to life