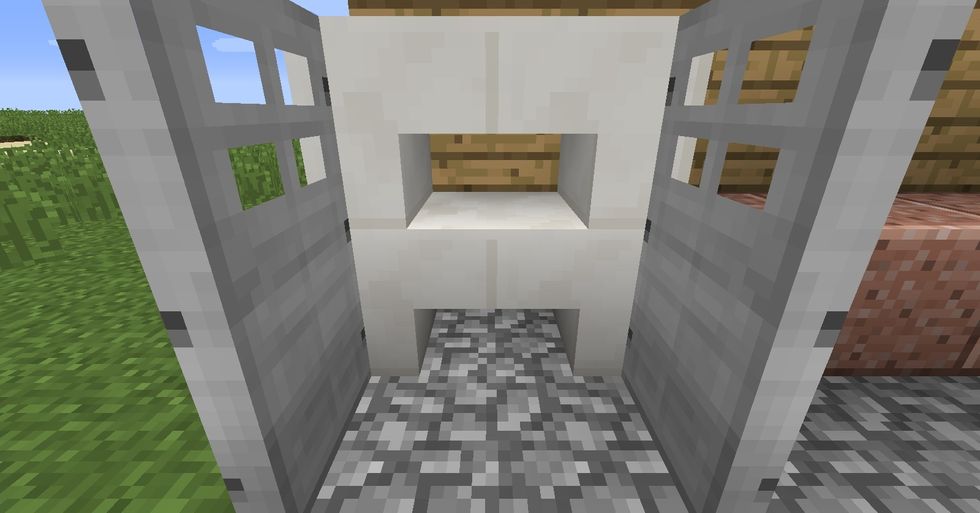 In any location, place 4 stairs like so. Also, place iron doors closest to the stairs as possible. This will make a refrigerator.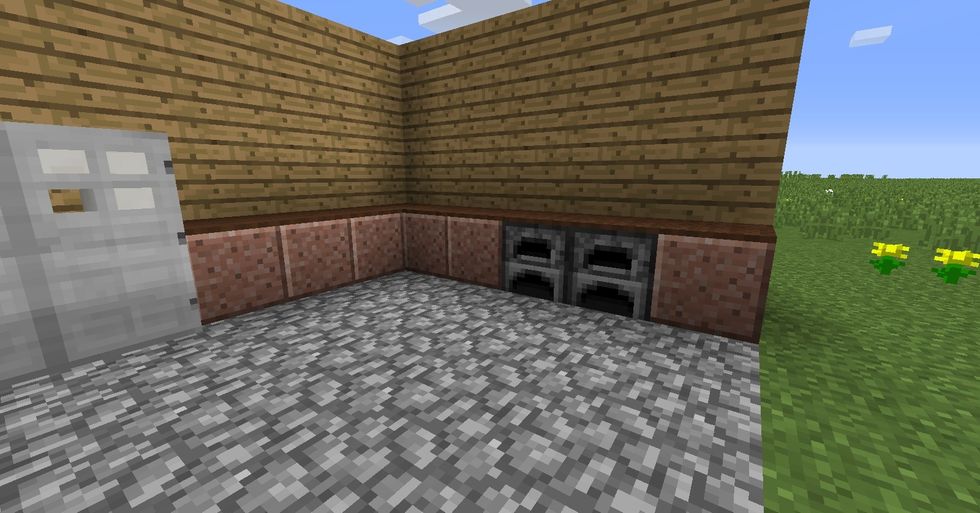 Place 2 furnaces side by side anywhere. Place carpet over them, as well as on all the remaining blocks. This will make an oven.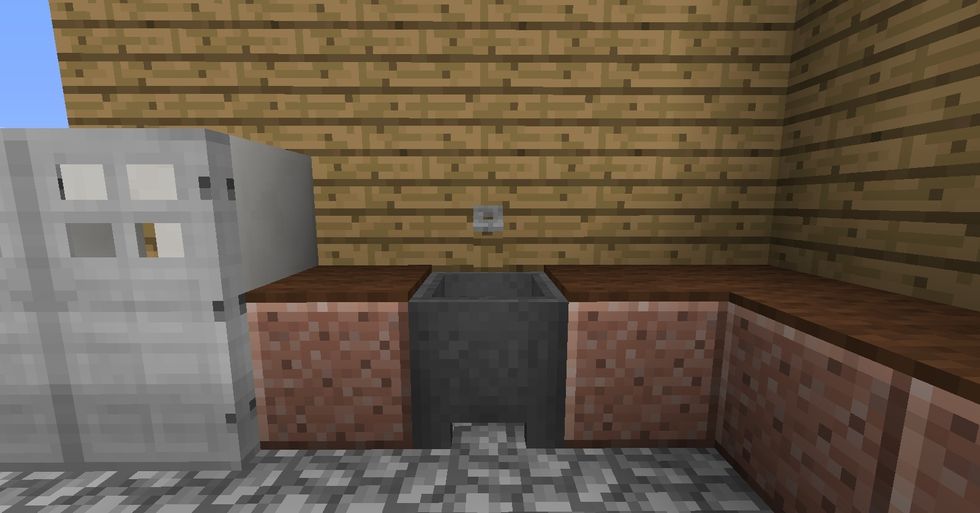 Remove part of the countertop and carpet and place a cauldron in its place. On the block above it, place a tripwire hook. This will make a sink.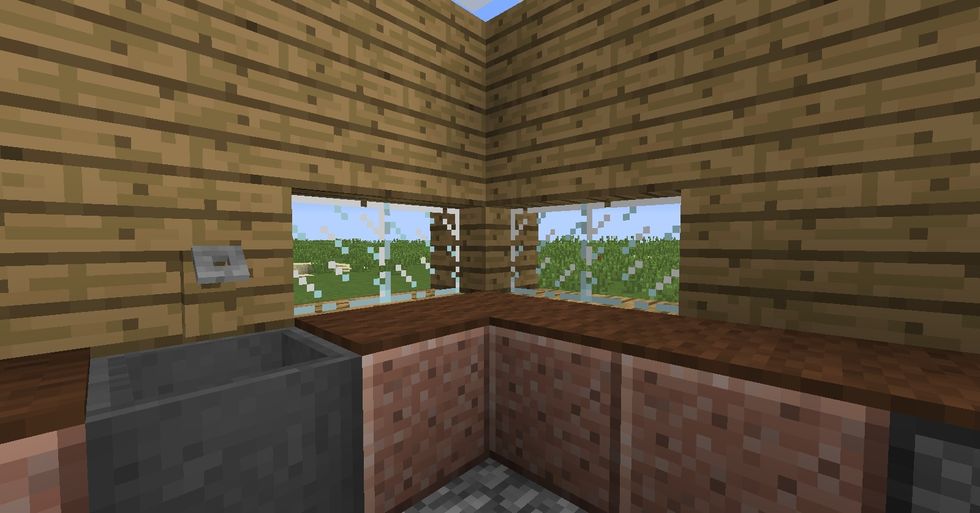 You may choose to place windows in your kitchen. I like to put them in the corner like so.
Above any counter top, place blocks with item frames on them. In the frame, put carpet(R) and pressure plates(L). Rotate them by left-clicking to get to the desired position. This will make cabinets.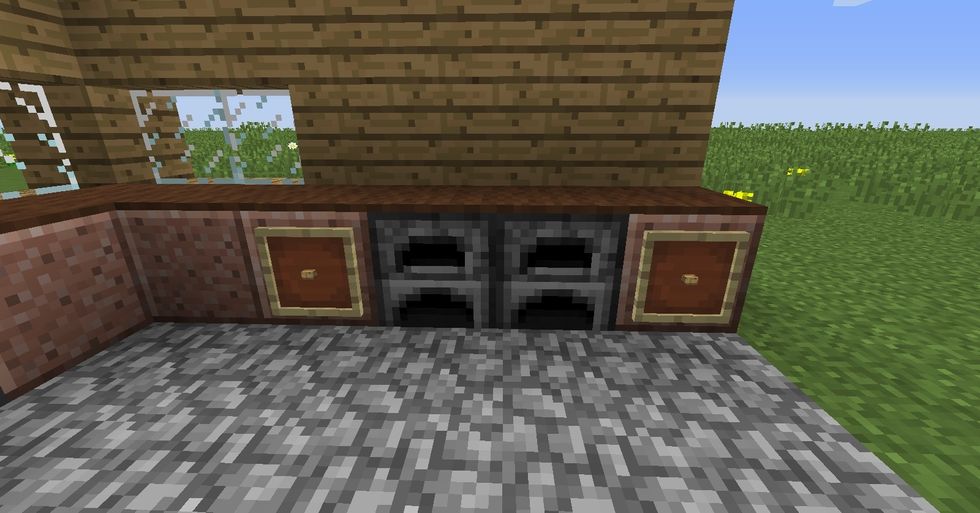 On the bottom, you can make cabinets as well. Using buttons in the item frames will make drawers.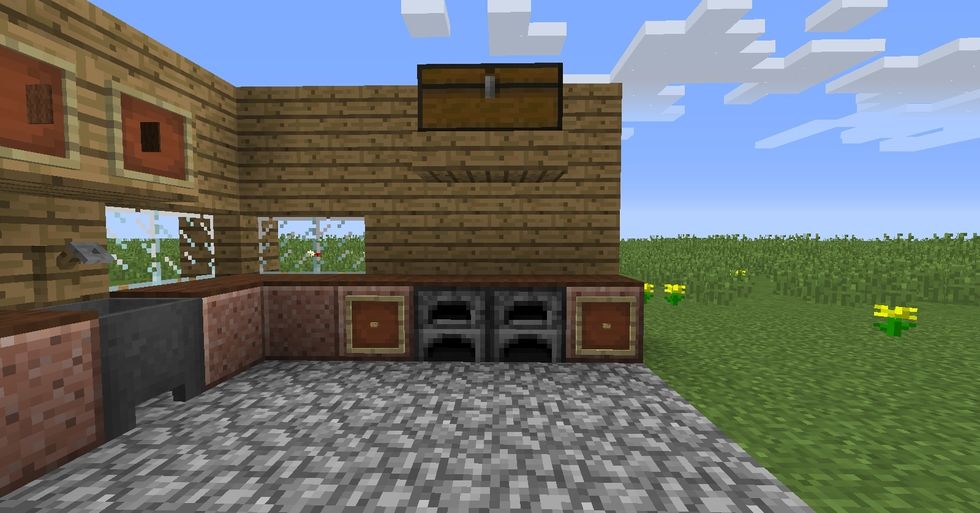 If you have higher ceilings, you may choose to have shelves. Do this by placing slabs with chests on top.
1.0 Cauldron
1.0 Tripwire Hook
2.0 Furnaces
2.0 Iron Doors
Blocks for Countertop
4.0 Blocks for Cabinets
2.0 Slabs for Shelves
2.0 Chests
4.0 Stairs
4.0 Glass Panes
6.0 Item Frames
Carpet
Lizzywiz X3
Just a fun-loving girl who loves making people laugh... and Minecraft.... and fencing... and YouTube (Pewds <3, markiplier, nigahiga, Pat & Jen, jacksepticeye).
Youdunneedtoknow, OK Bro?