Start with rye bread. Pick your favorite rye, as long as it is RYE!
Next, Swiss cheese. Any old Swiss will do.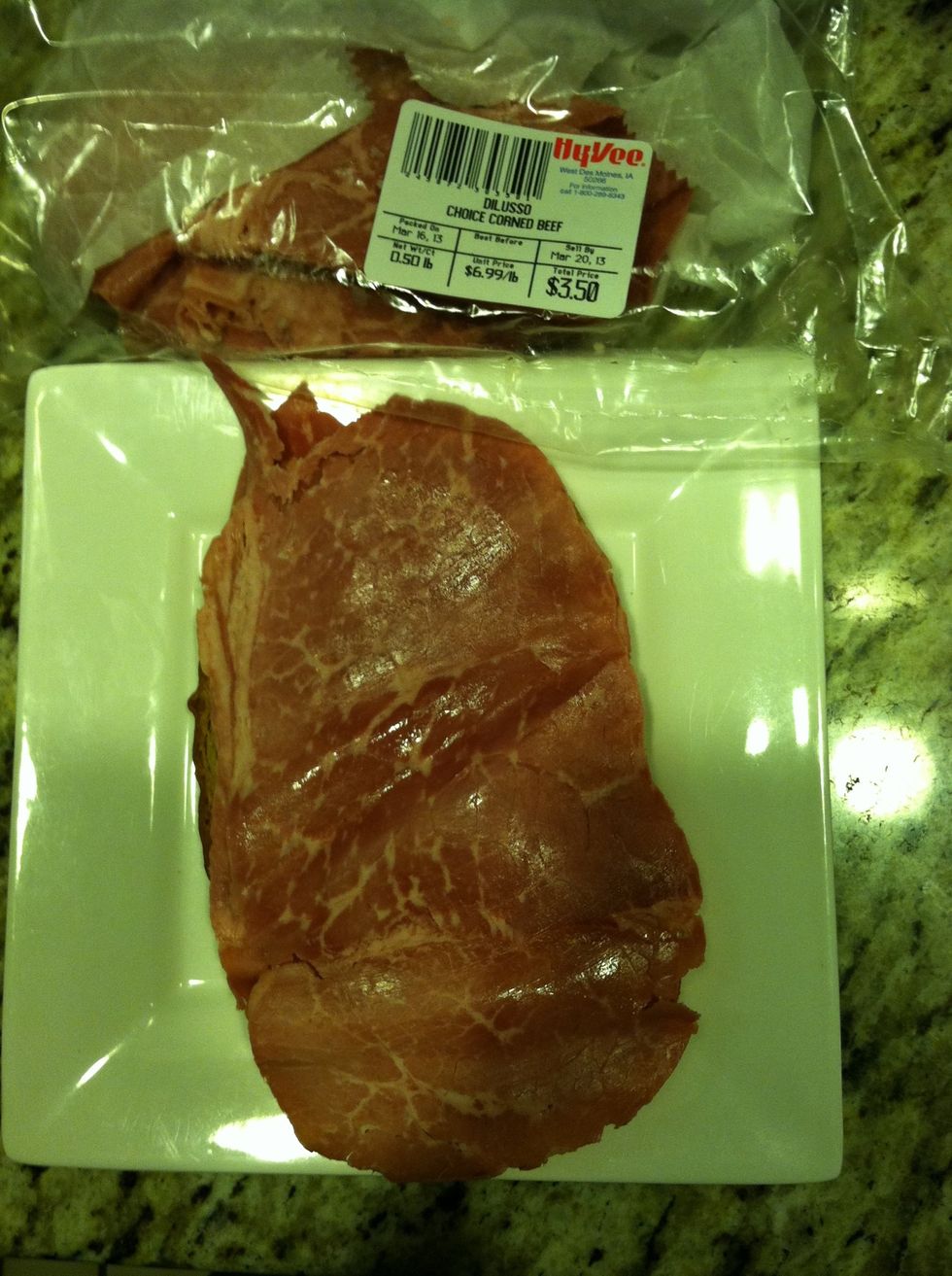 One or two slices of deli corned beef. I got this Dilusso for a great deal, and it is very tasty.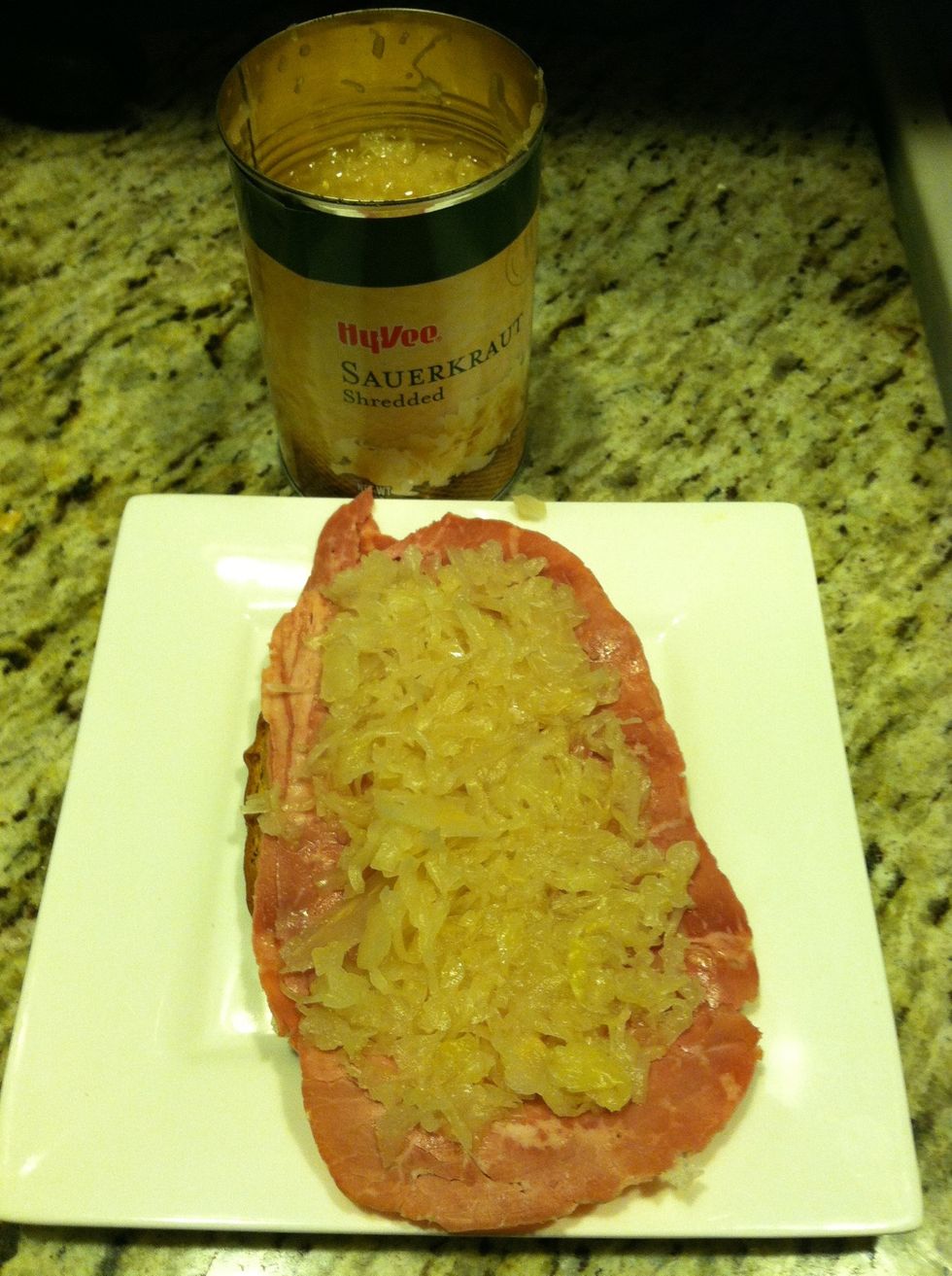 Add a single layer of sauerkraut. Just enough to cover the corned beef. Avoid 'sweet' sauerkraut or you might unnecessarily hate sauerkraut forever.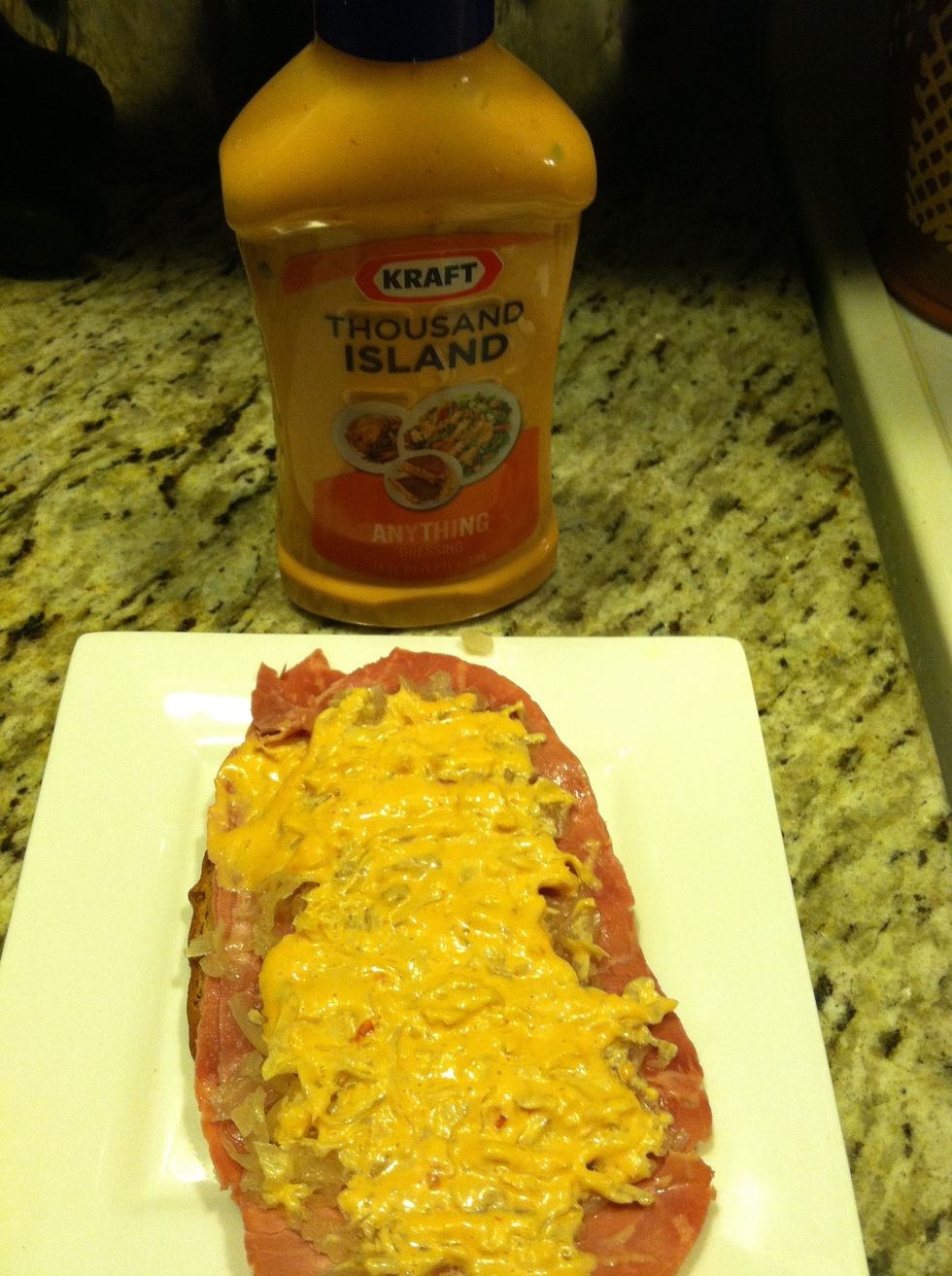 Then add a thin layer of thousand island dressing. Why McDonald's hasn't tried the Reuben, with all that secret sauce lying around, is a mystery to me.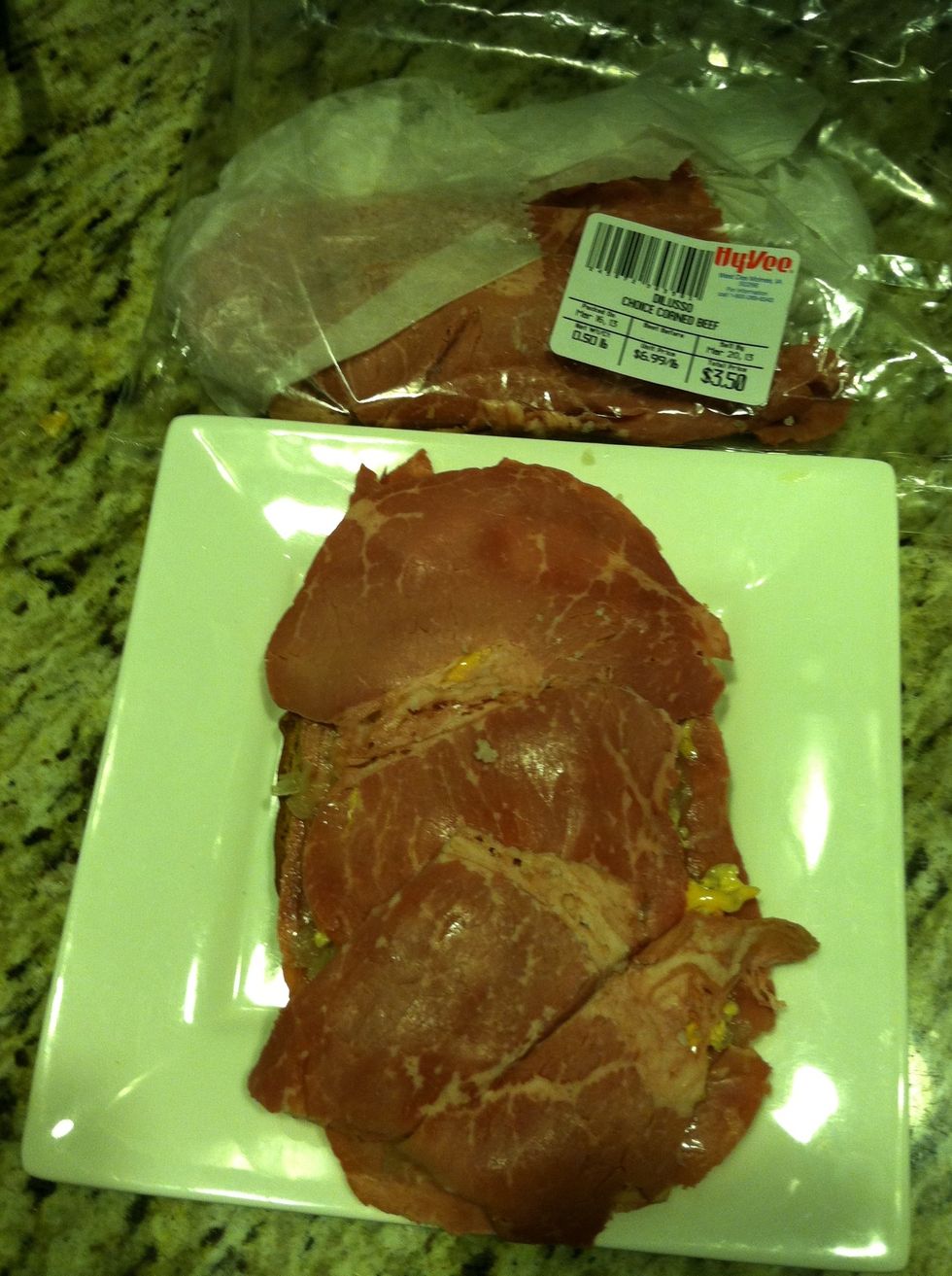 Cover with another layer of corned beef.
Another piece of cheese.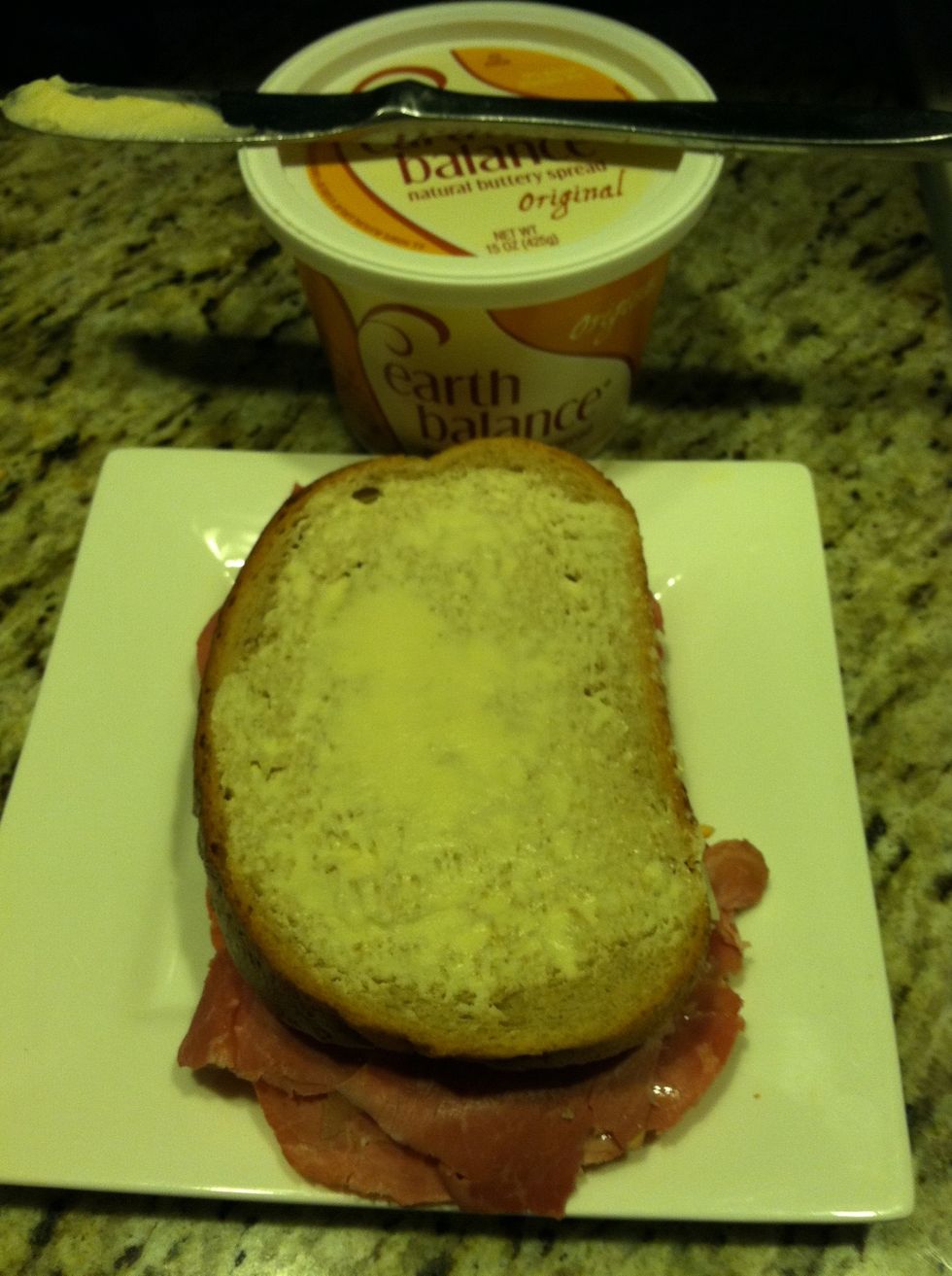 Apply your favorite buttery spread.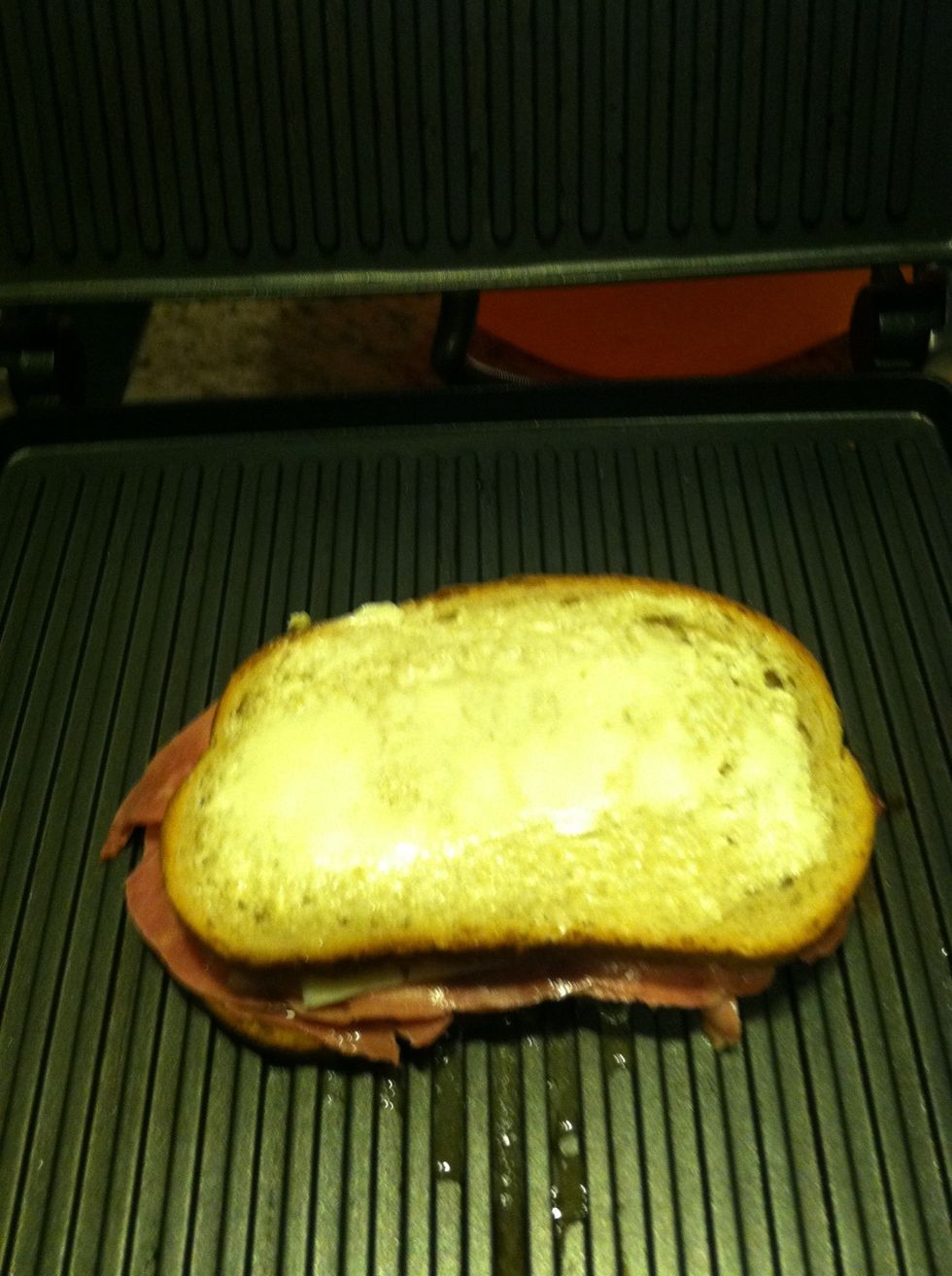 Apply spread to the other side and place on panini maker, skillet or frying pan.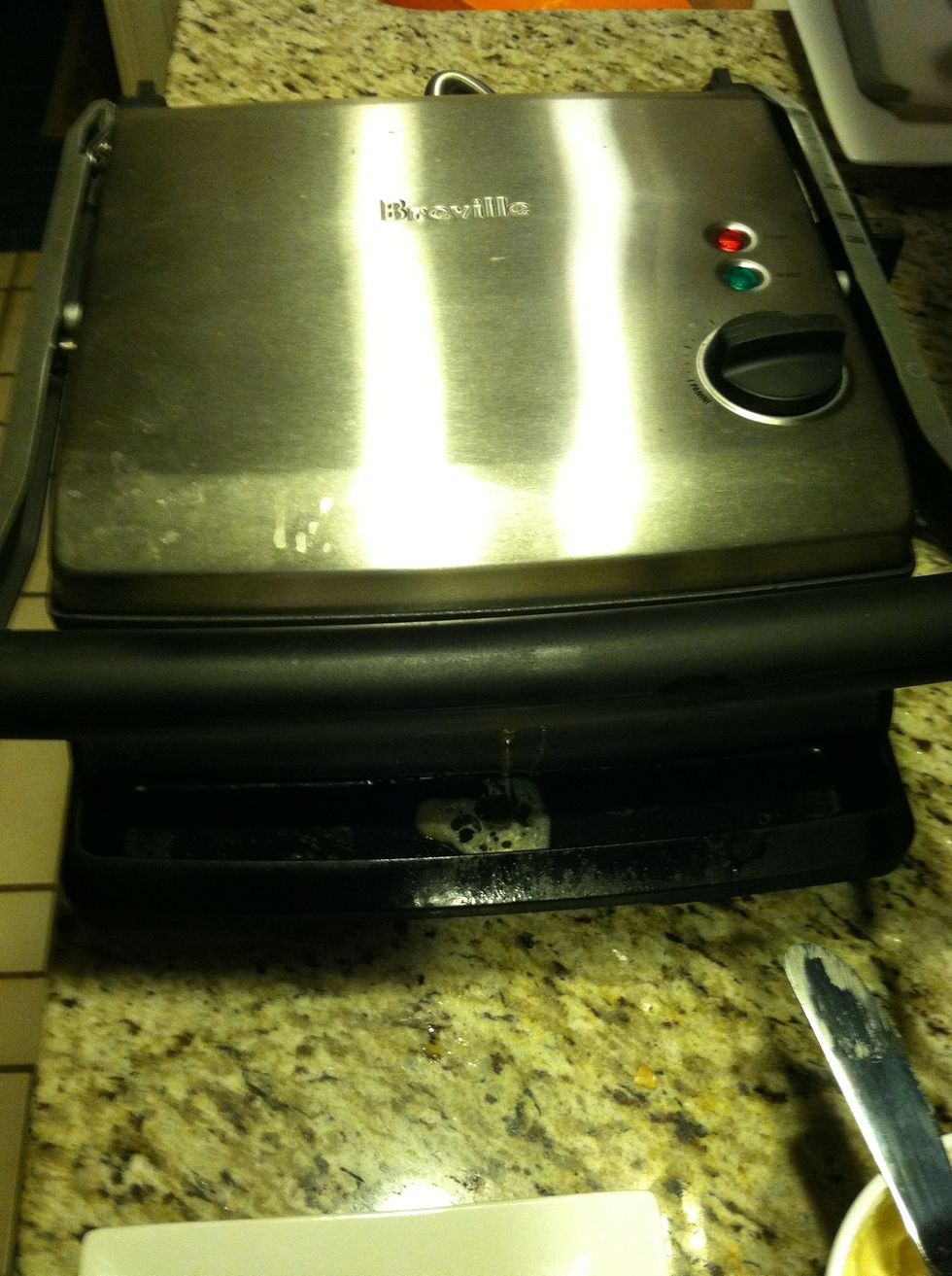 Brown both sides and enjoy a hot, delicious, homemade Reuben sandwich. No haters allowed.
The most deliciously unique grilled sandwich in about ten minutes.
Rye bread
Swiss cheese
Corn beef
Sauerkraut
Thousand Island dressing
Buttery spread