How to build a quick kayak rack
Here's a fairly easy way to store our kayaks. This project took about an hour.
11157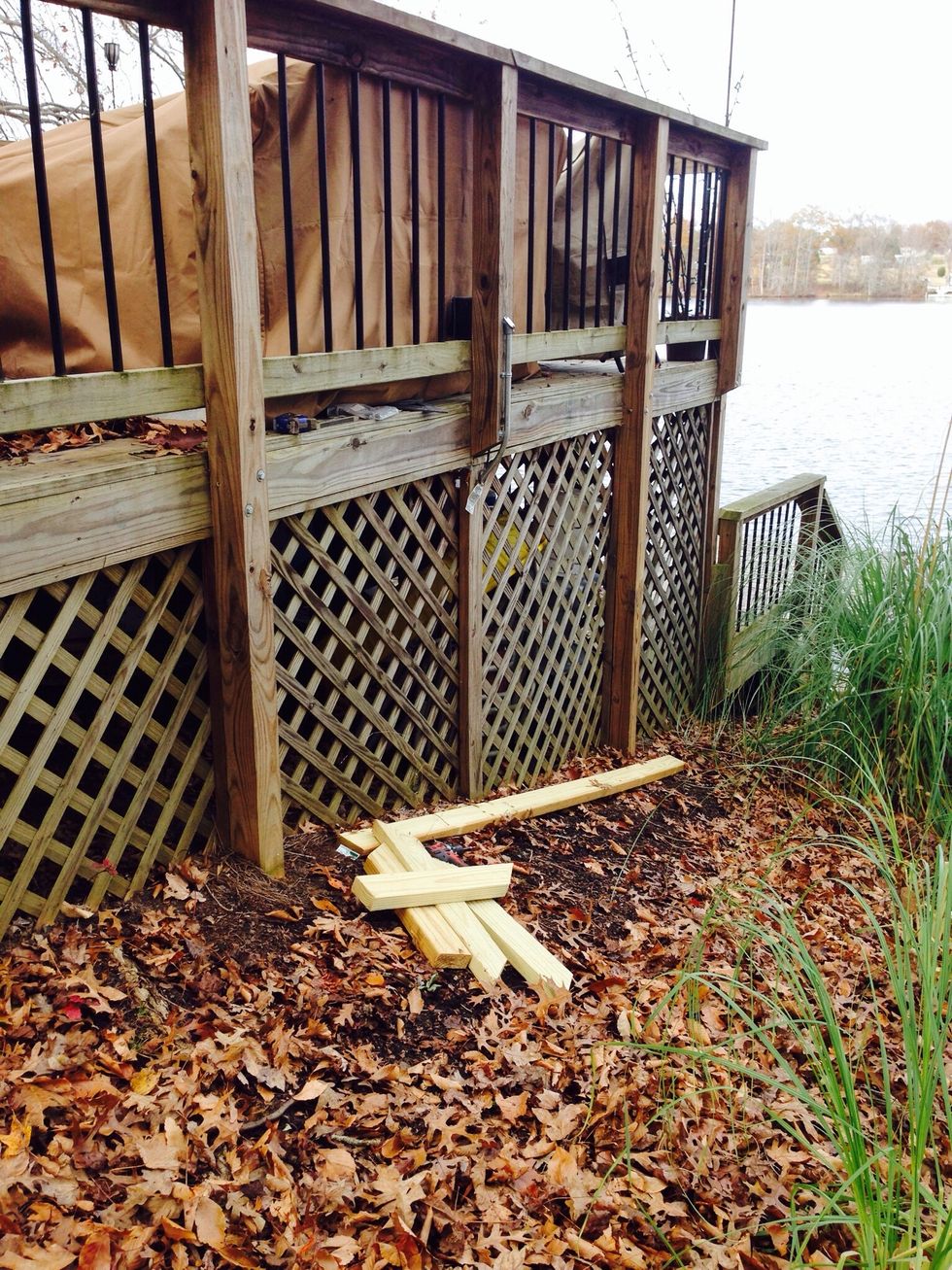 We decided to store the kayaks on the side of our deck for easy access to & from the water. Here's what we started with.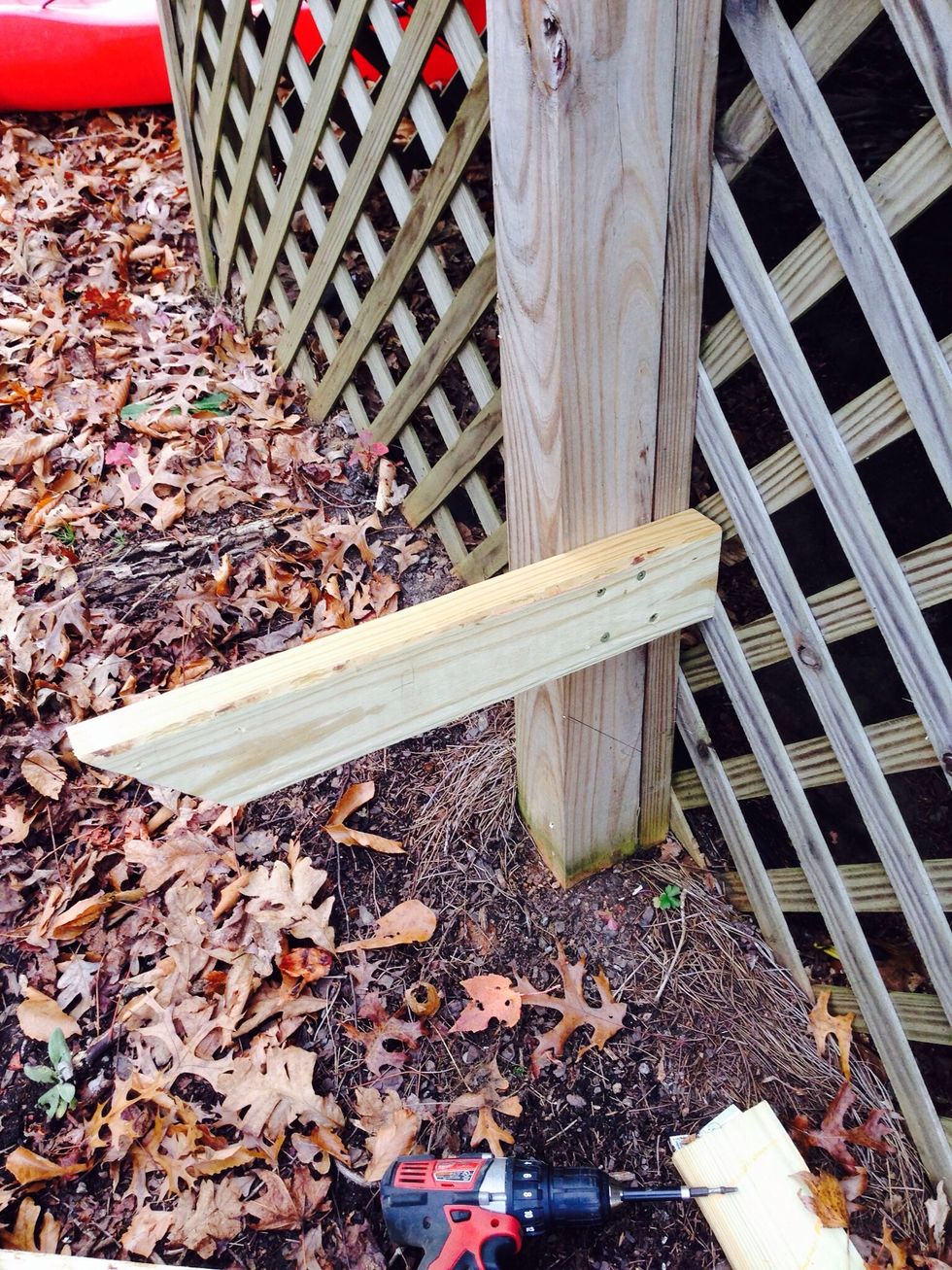 I cut a 45 degree angle on one end of a 2x4 and cut it about 21 inches long. I mounted it, using (4) three inch deck screws, at a height that will be easy for my wife to get to.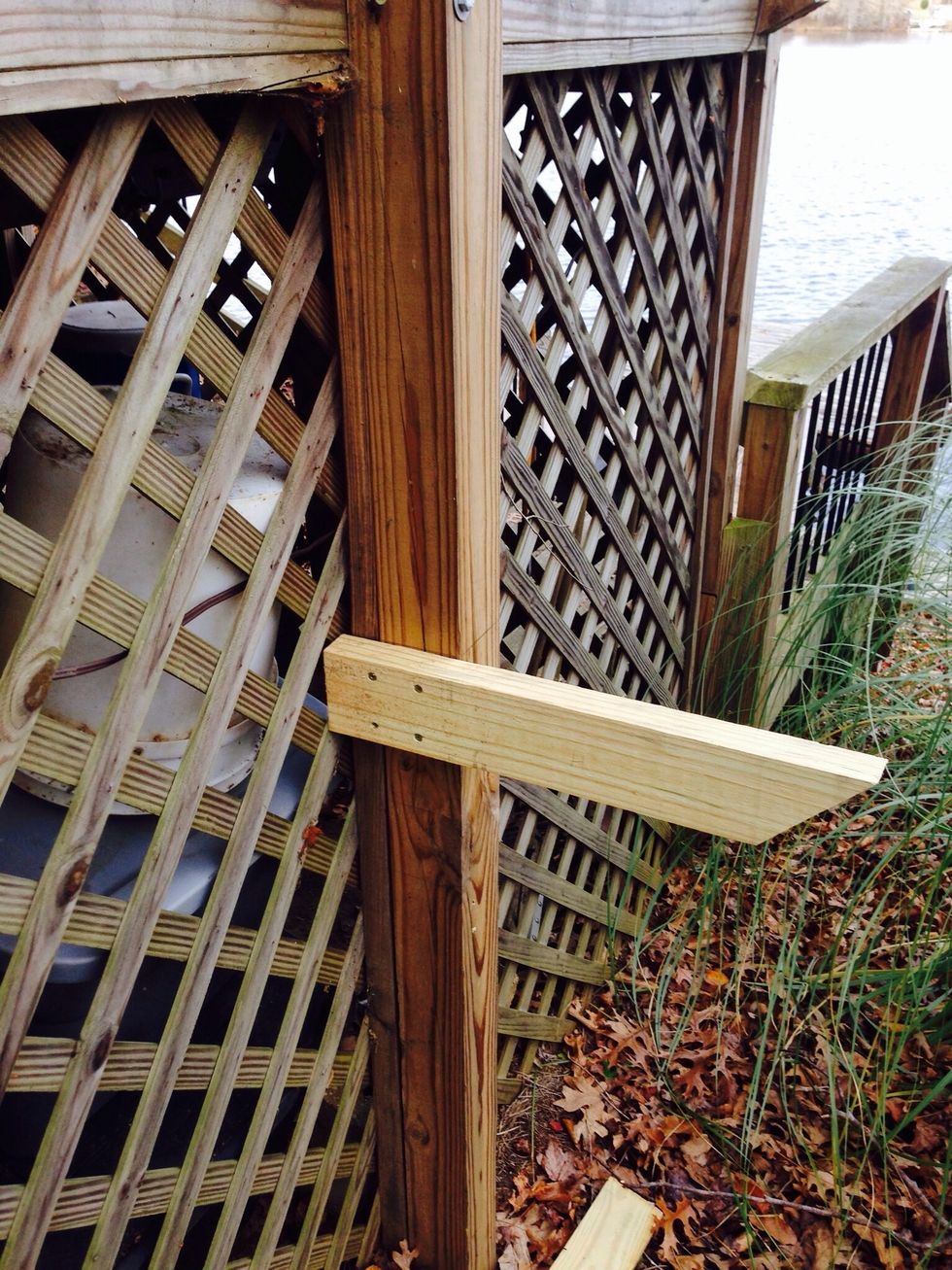 Using a level, I marked where my second piece needed to be & mounted it just like the first.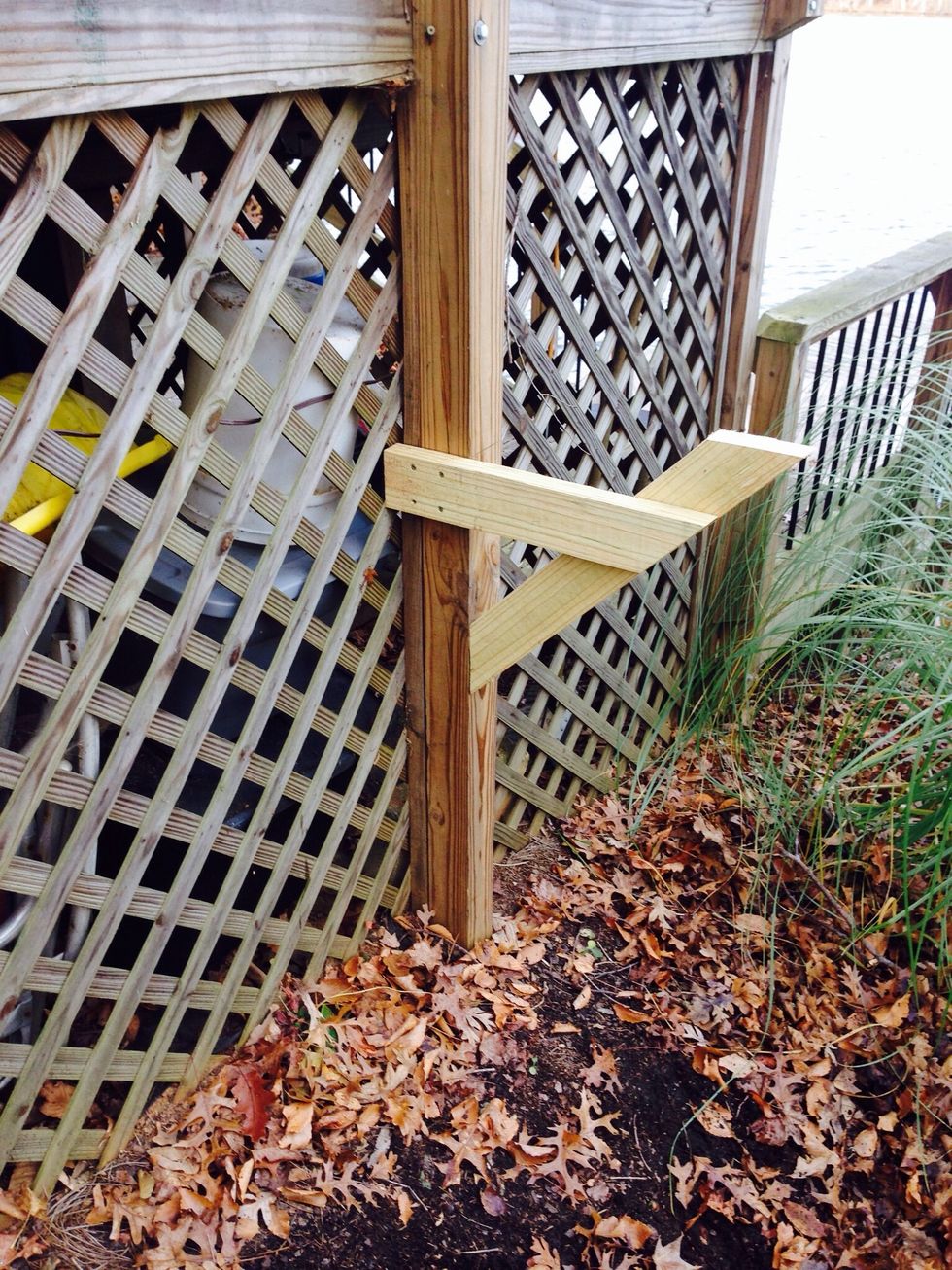 The next piece has 45 degree mitre cuts on each end. It's about 28 inches long. It mounts to both the upright post and the first piece. Repeat this step on the other side and it's done.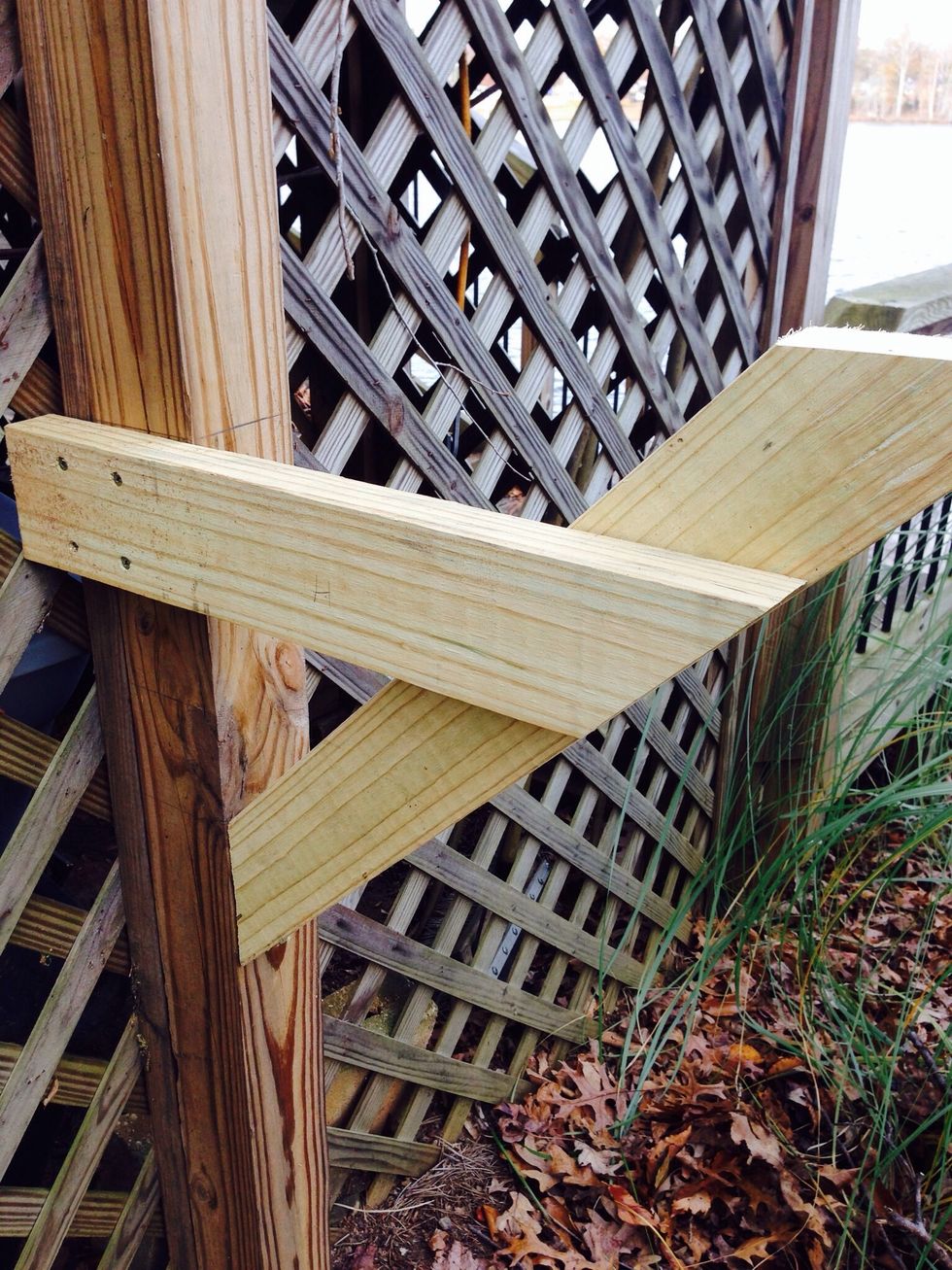 Here's a better pic to show how the pieces fit together.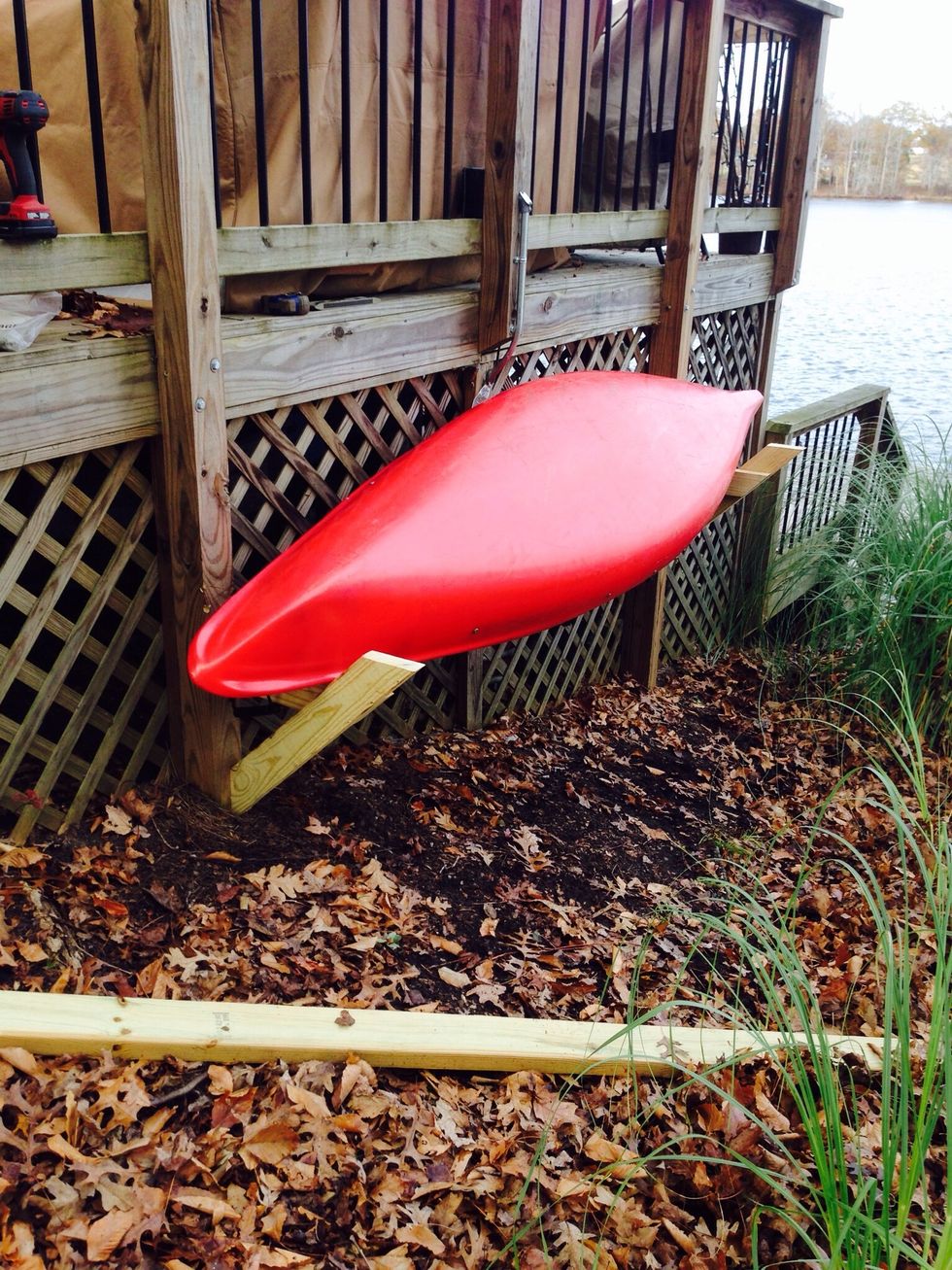 The kayak is up & waiting for the next trip! One additional step (not in this guide) is to mount two eye-screws into the posts so I can lock the boats down with a cable. Better safe than sorry...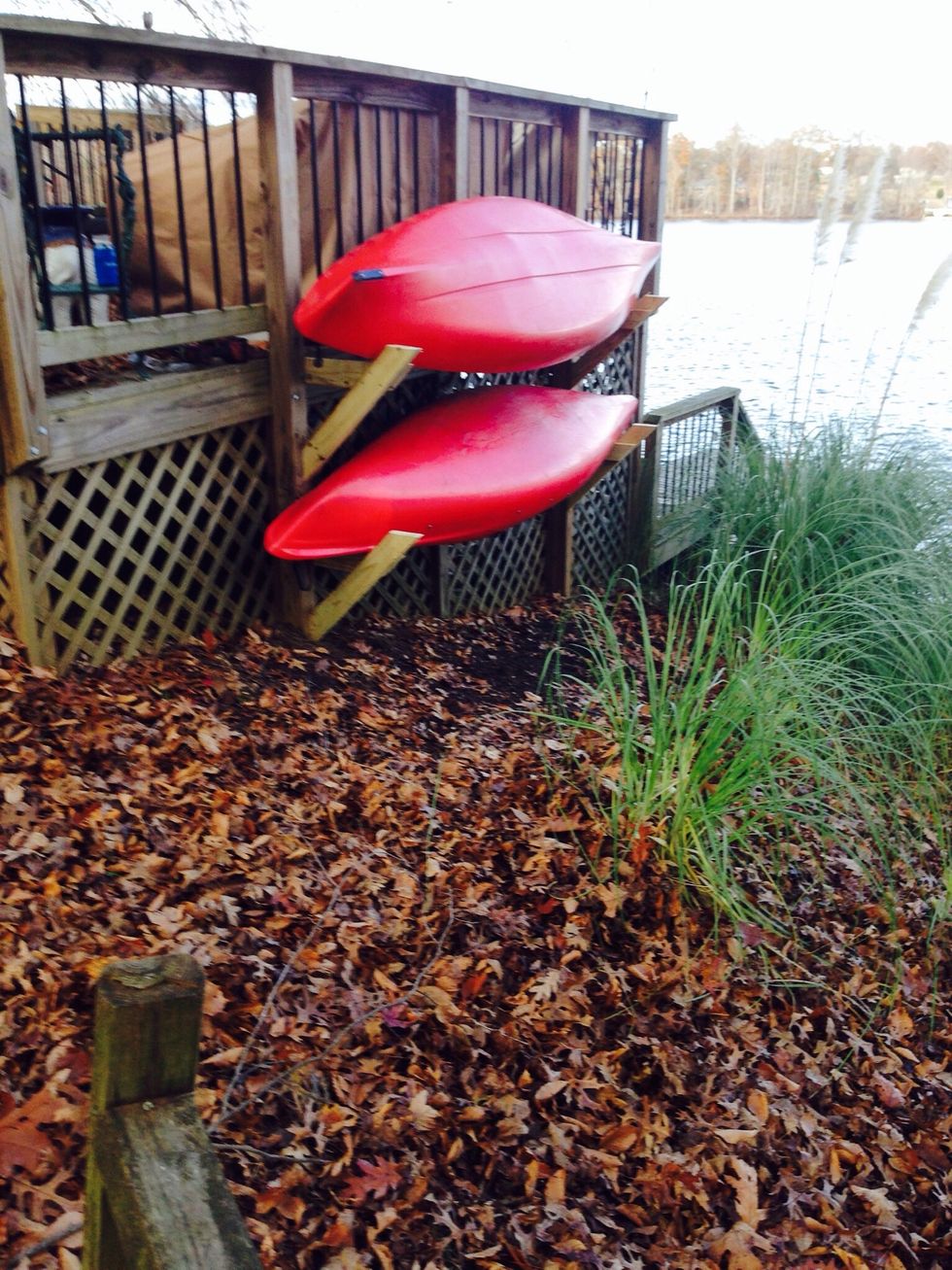 Repeated the process for the second boat. Project complete.
2.0 Pressure treated 2"x4"x8'
Deck screws
Circular saw or mitre saw
Drill
Tape measure
Carpenters square
Level