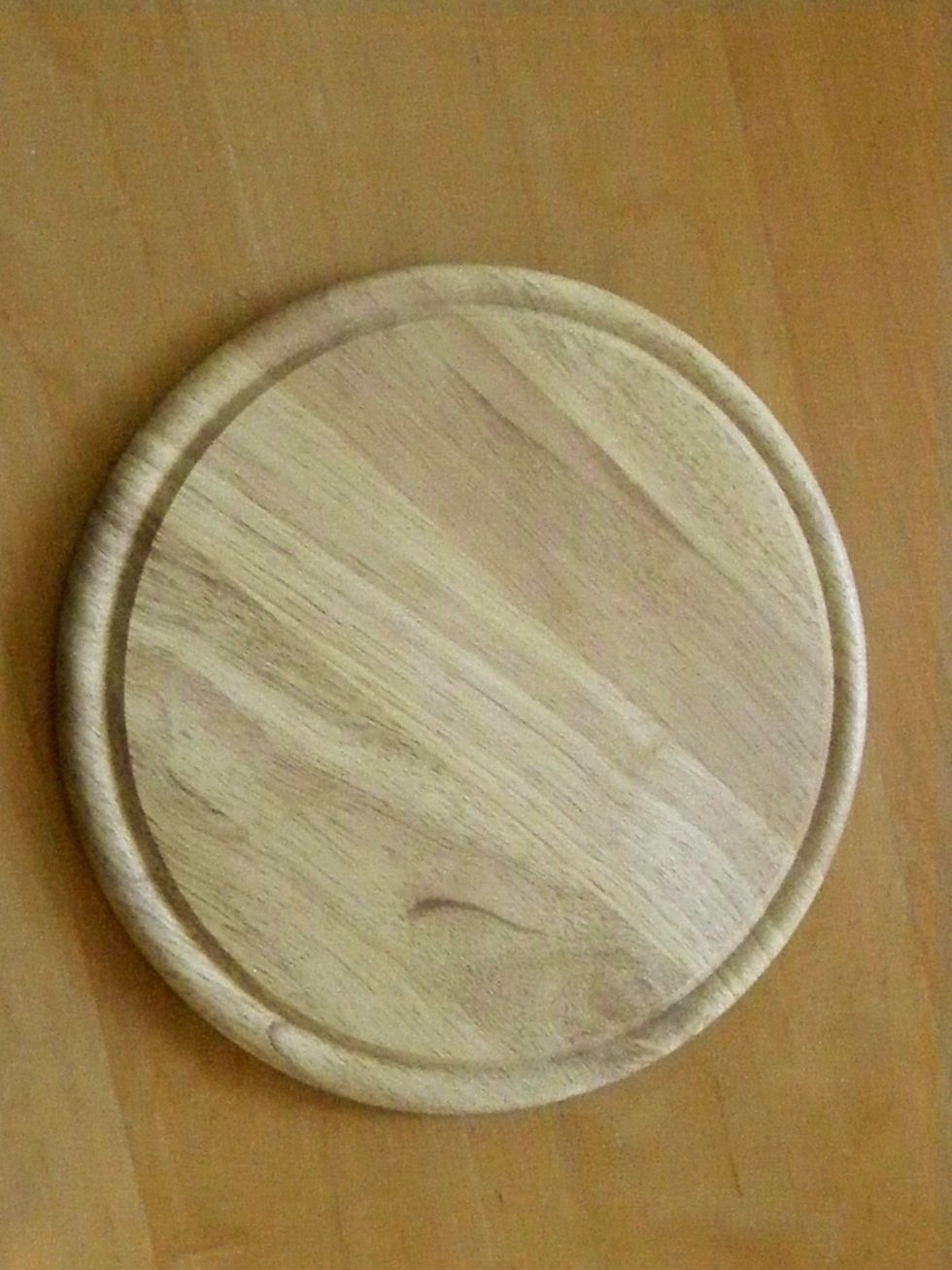 Clean and prep a round chopping board. Grooves inset into the board provide an ideal seat for the tubing used for the rim of the pad.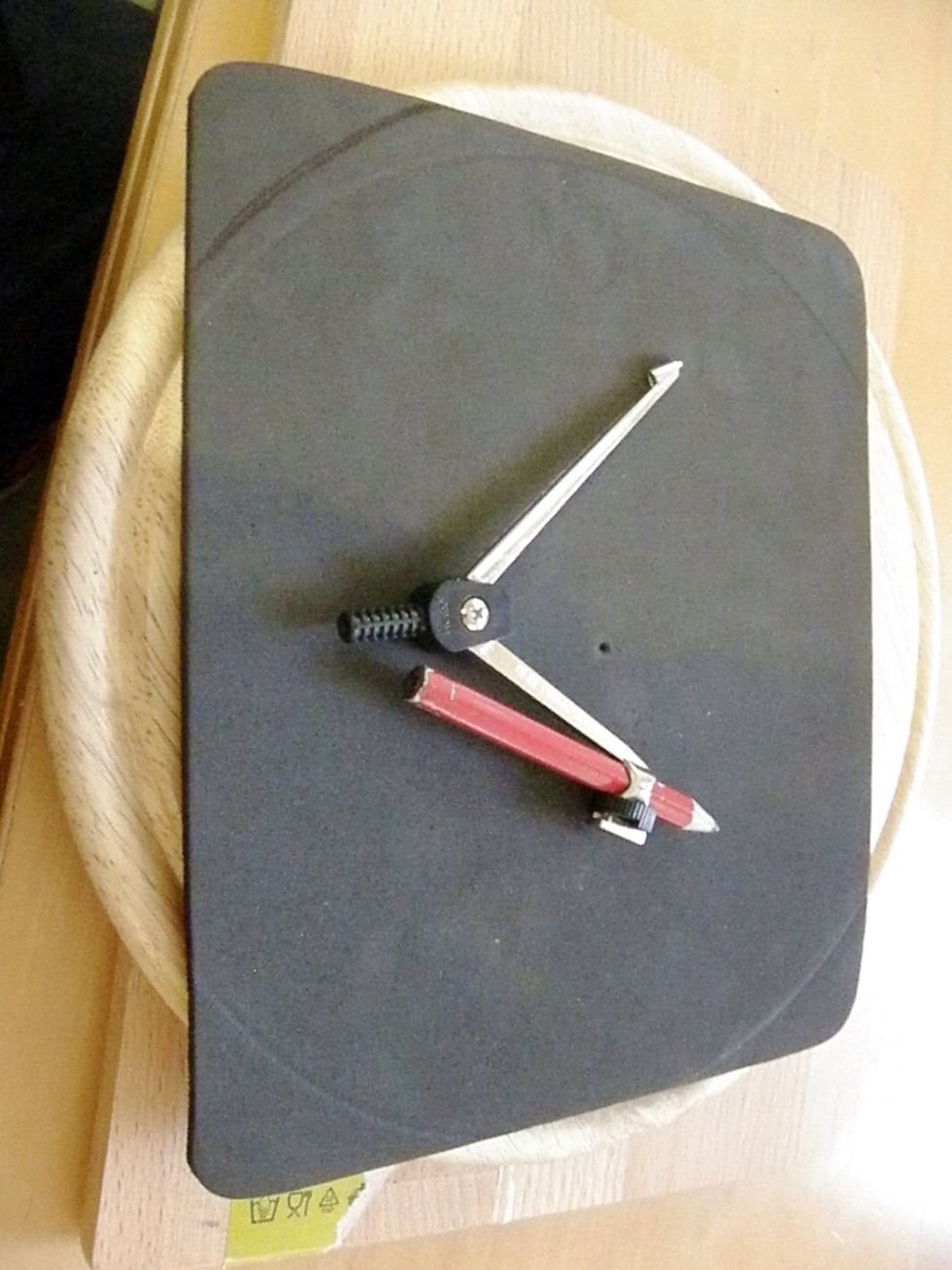 Use a maths compass to mark out the circumference of the chopping board onto the back of the mouse pad.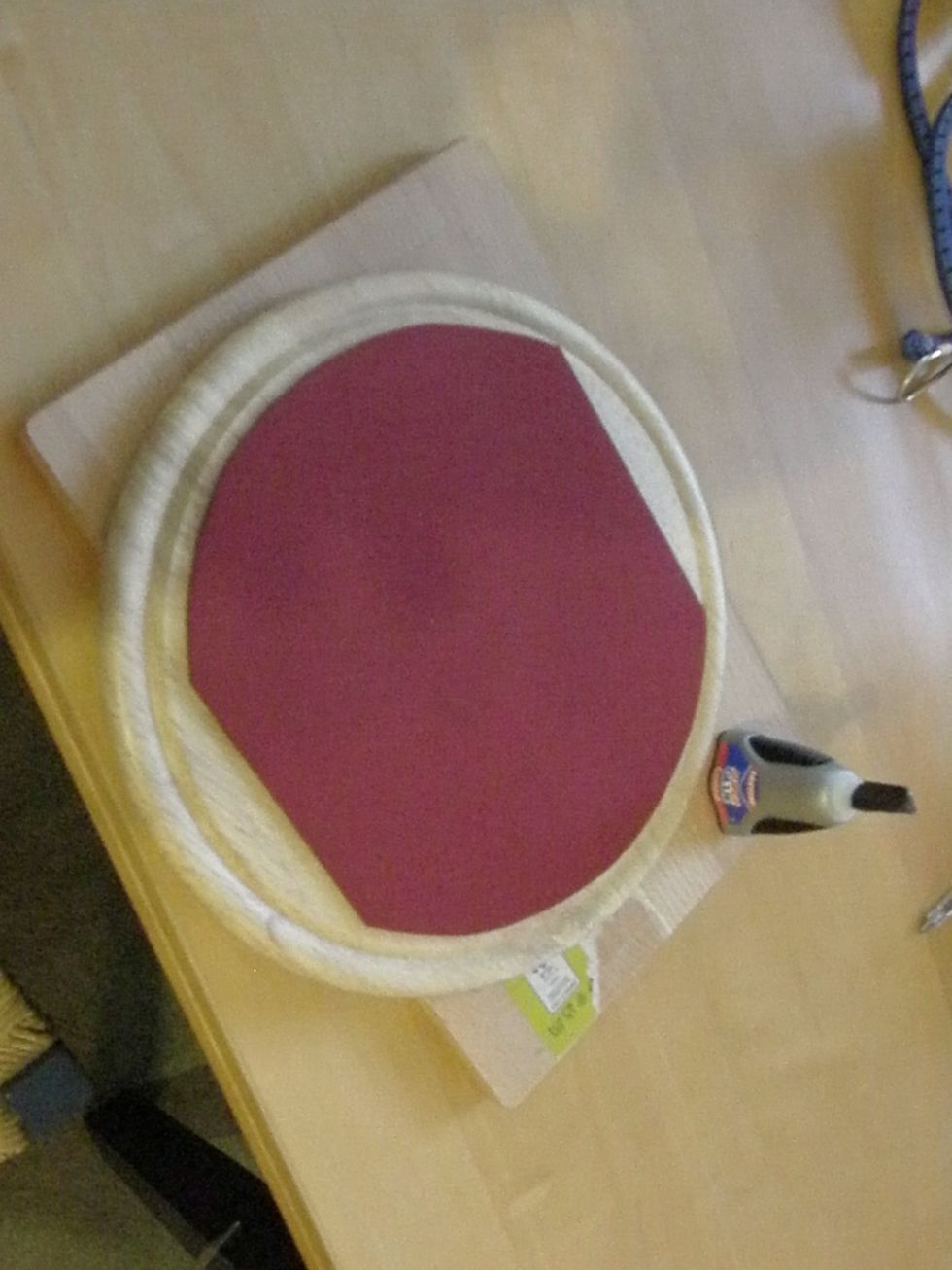 Glue the mouse pad to the chopping board.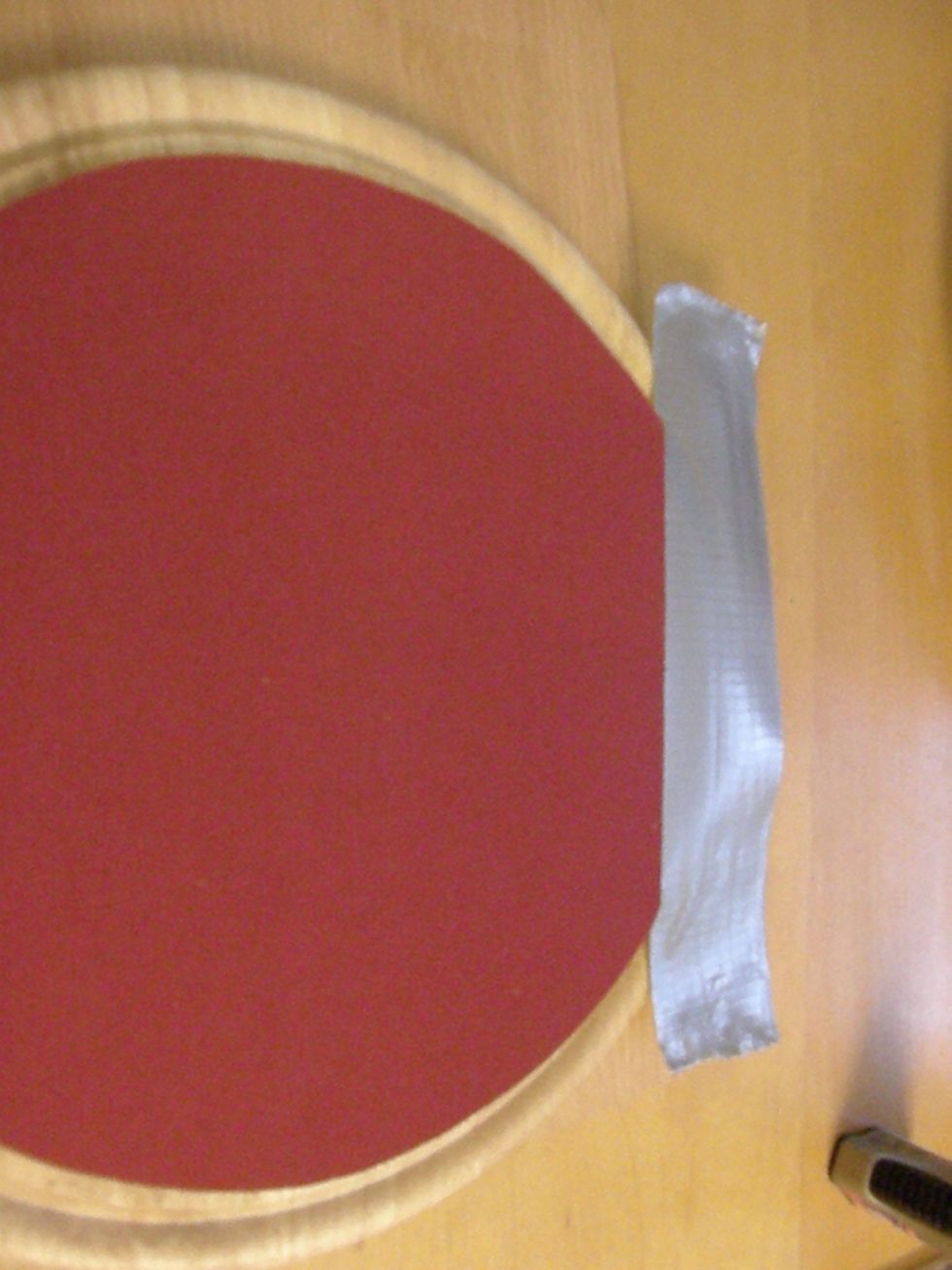 Use gaffa tape to cover the top portion of the chopping board. This will prevent unwanted glue seeping on to the mouse pad.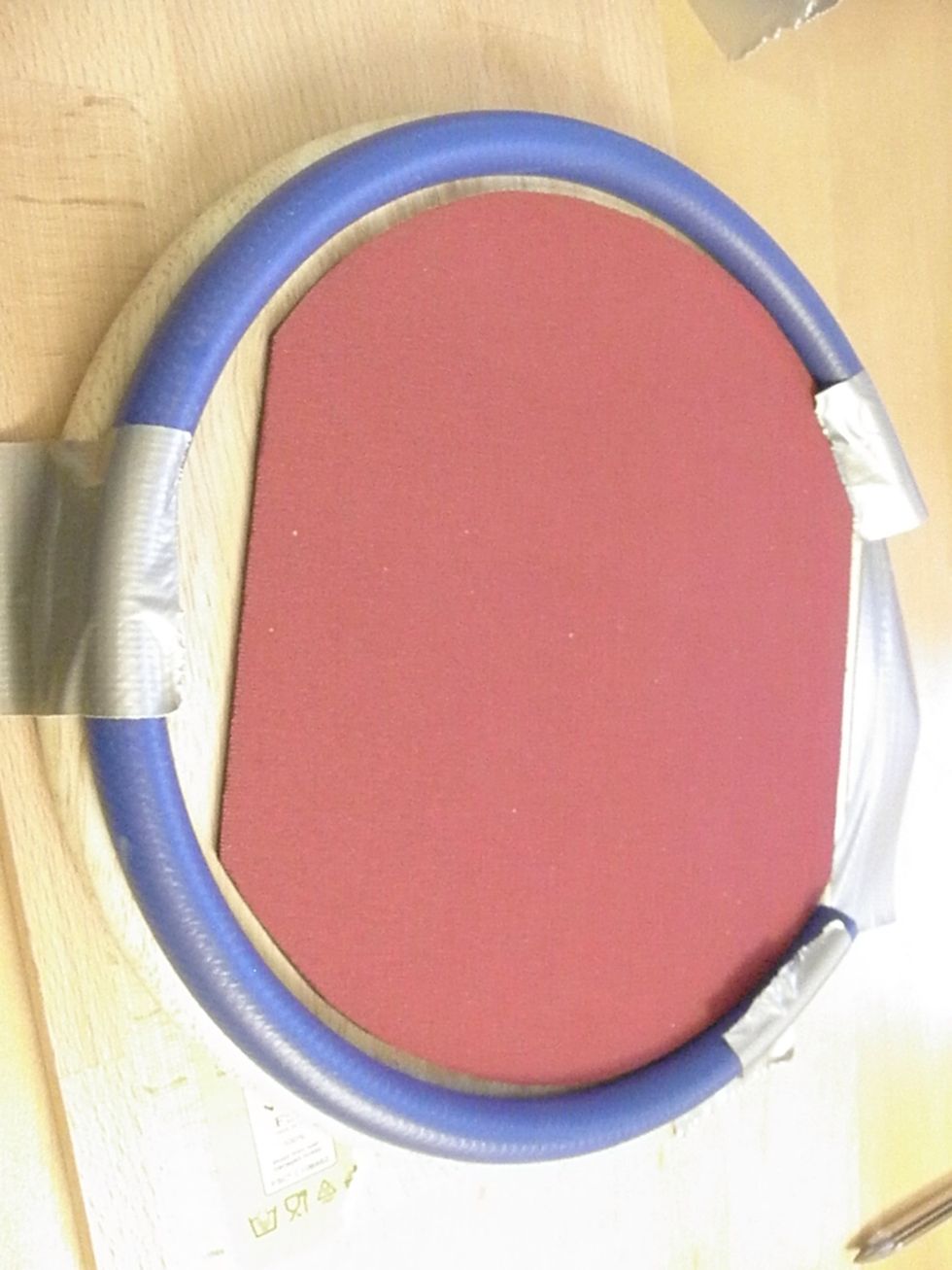 Apply glue to the groove on the chopping board and place the rubber tubing onto it's seat. Use gaffa tape to secure the tube whilst the glue dries.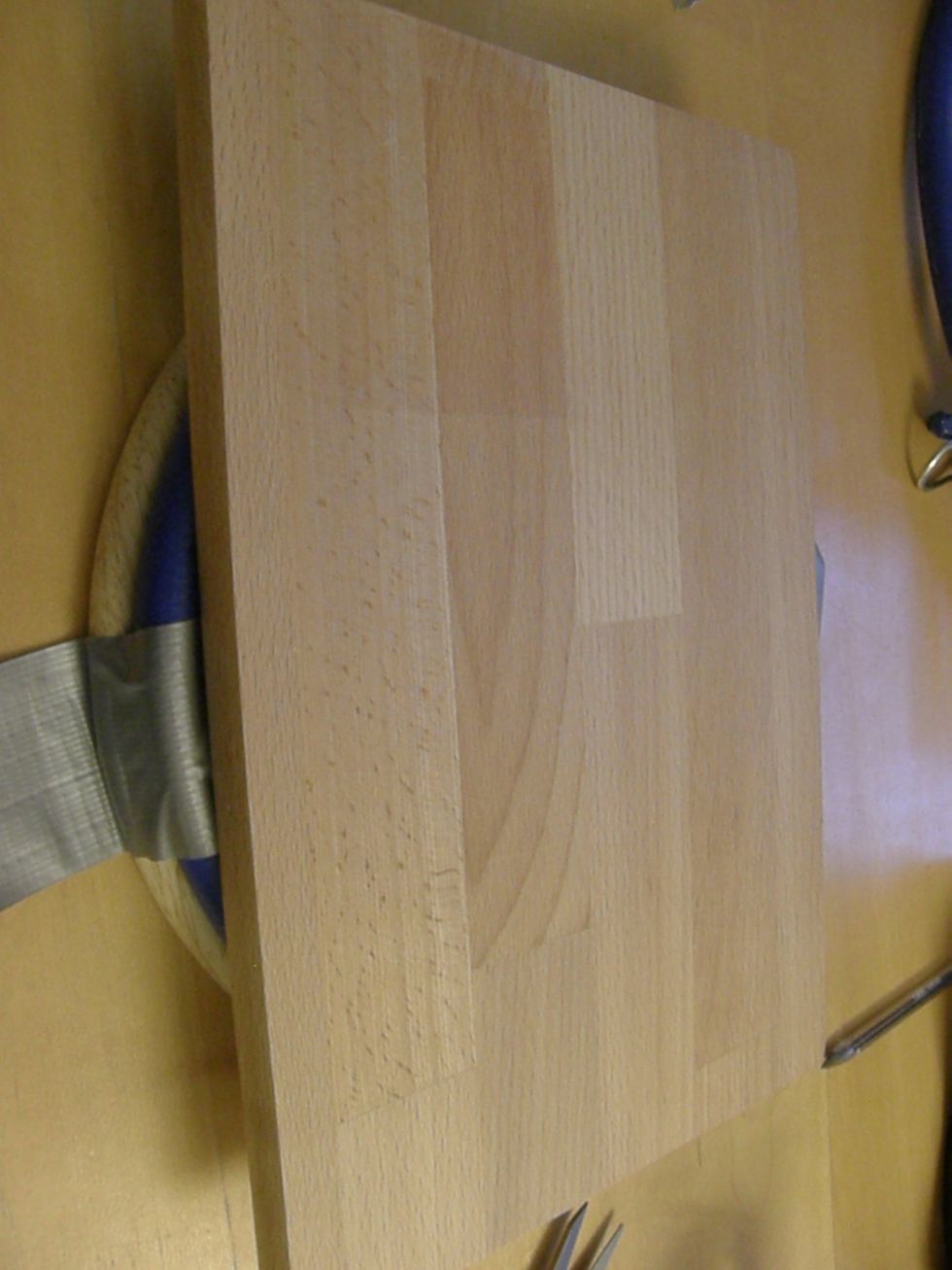 Apply weight (in this case another chopping board), and wait for the glue to set.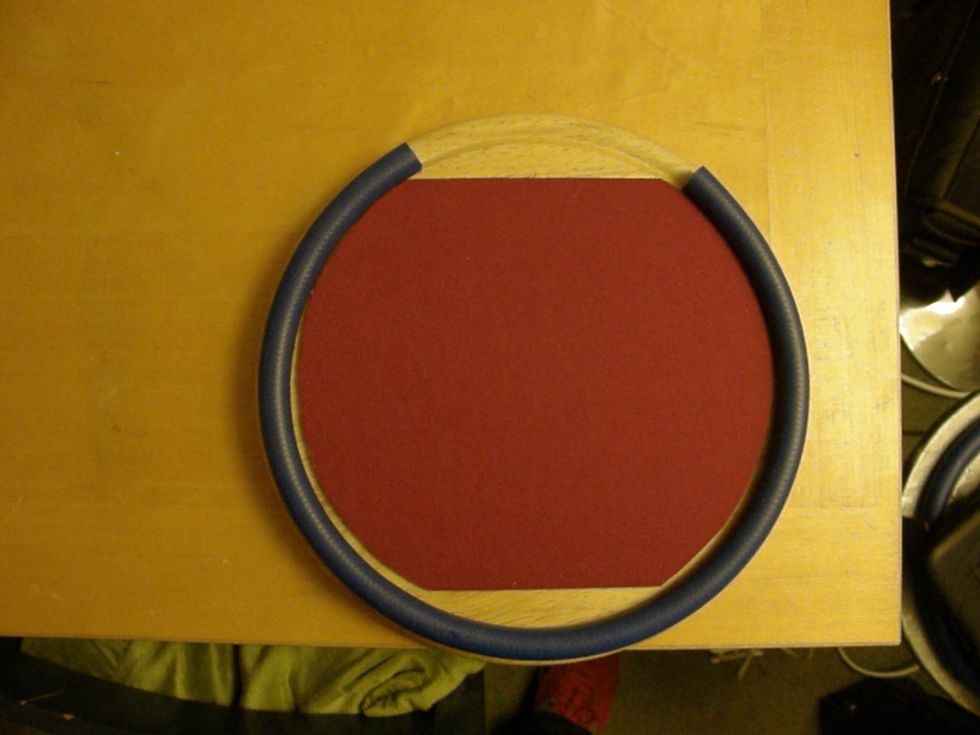 Your pad is ready to go!
1.0 Round Chopping Board
1.0 Mouse Mat
8.0in Rubber Pipe
1.0 Super Glue
1.0 Maths Compass
1.0 Scissors
style="margin-bottom:60px;">