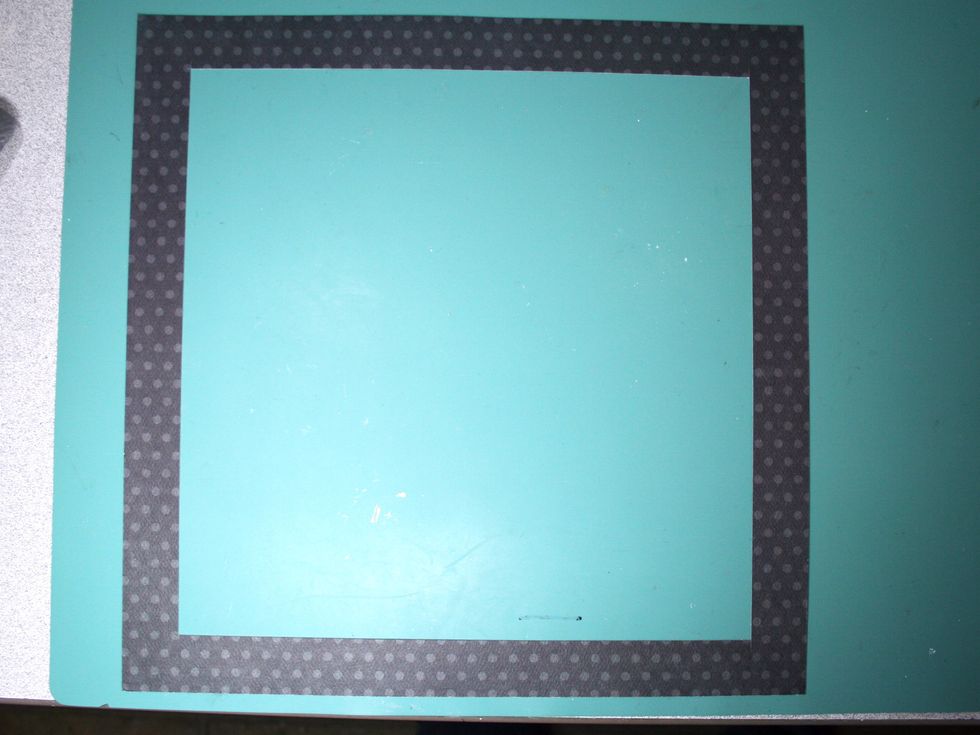 Cut the center out of the brown sheet, Abundance, and set aside for another use.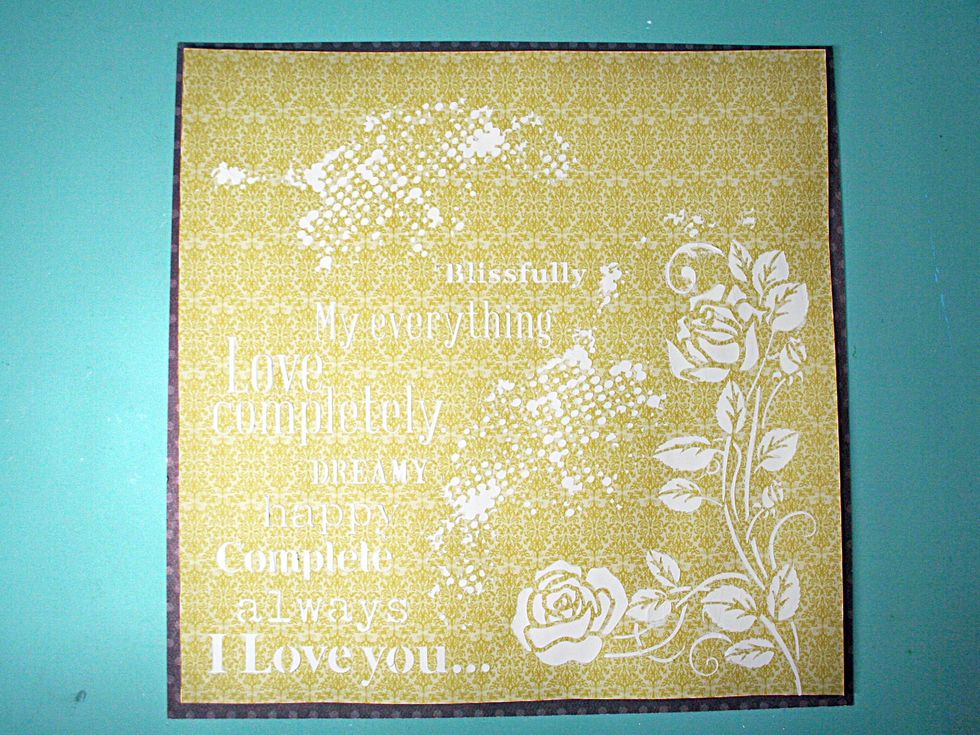 Use the Prima Floral Rose stencil and white 13 Arts Ayeeda Gesso to mask a design onto the yellow print paper, Zest. Allow that to dry and they adhere to the brown frame.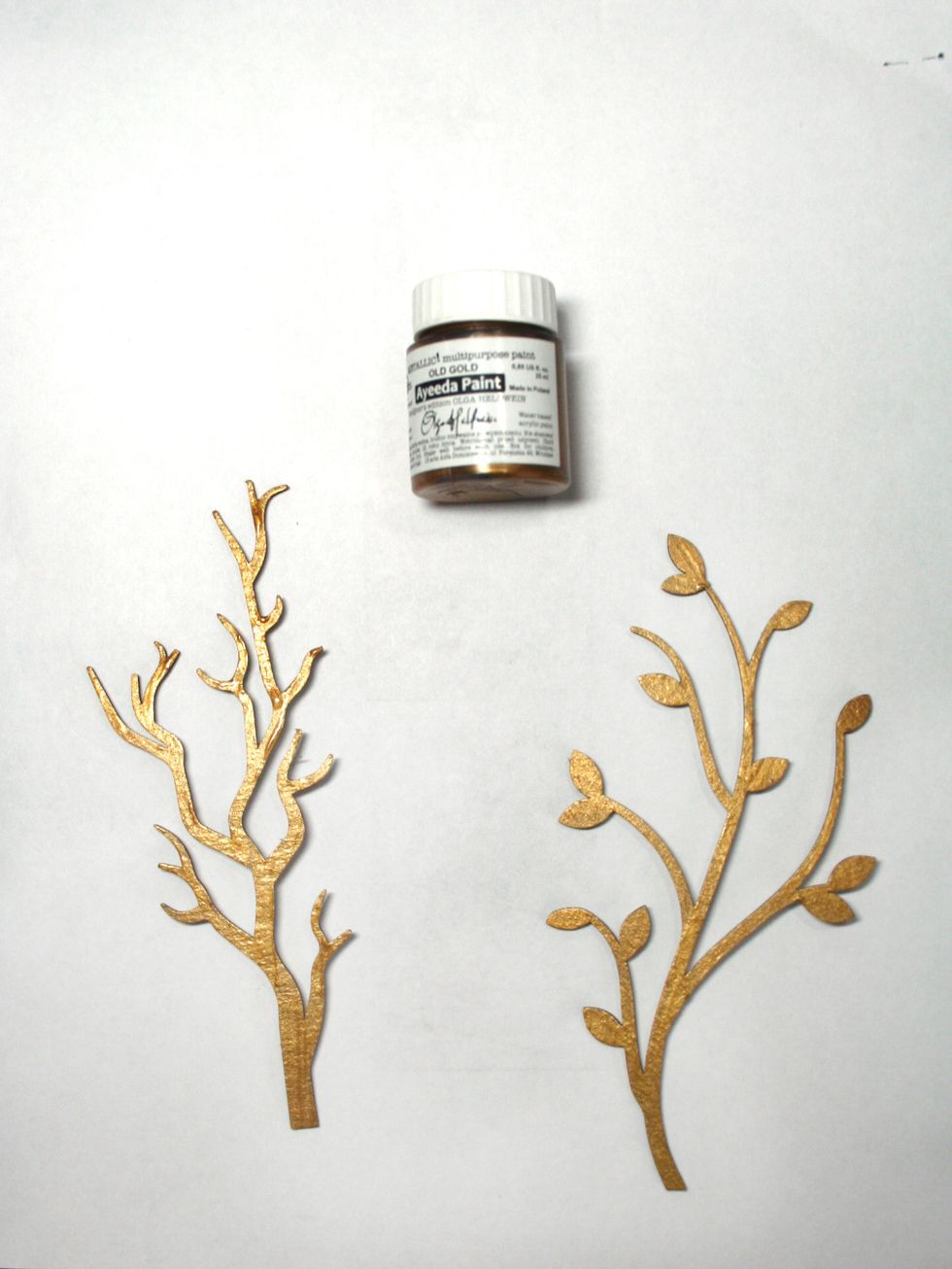 Paint the 2 of the Creative Embellishments branches gold.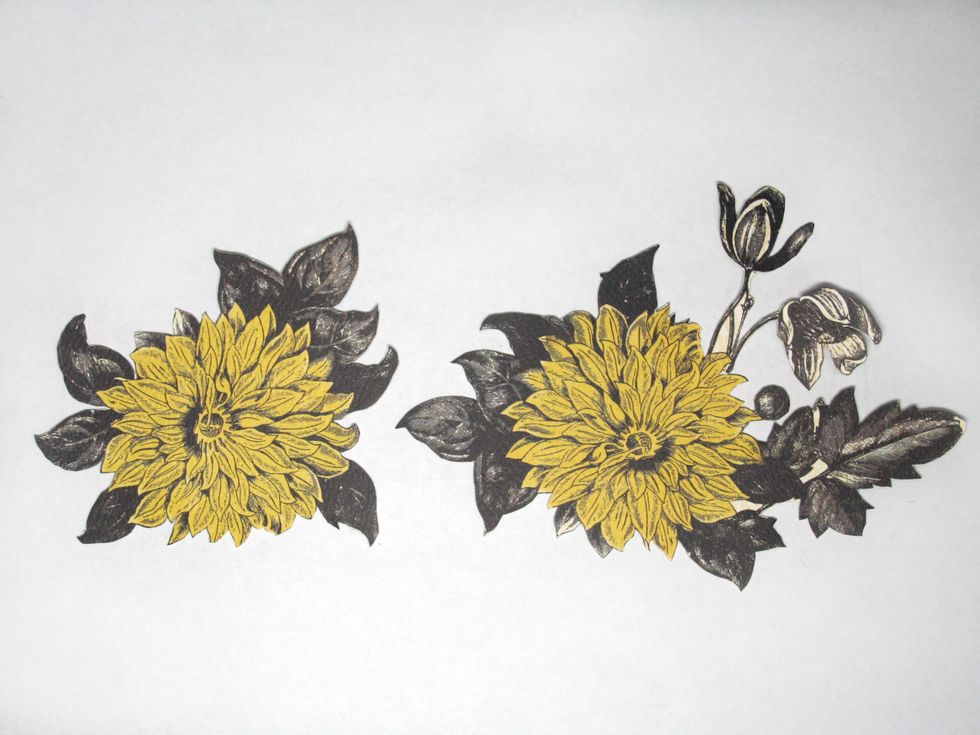 Fussy cut two large flowers from the Botanic paper.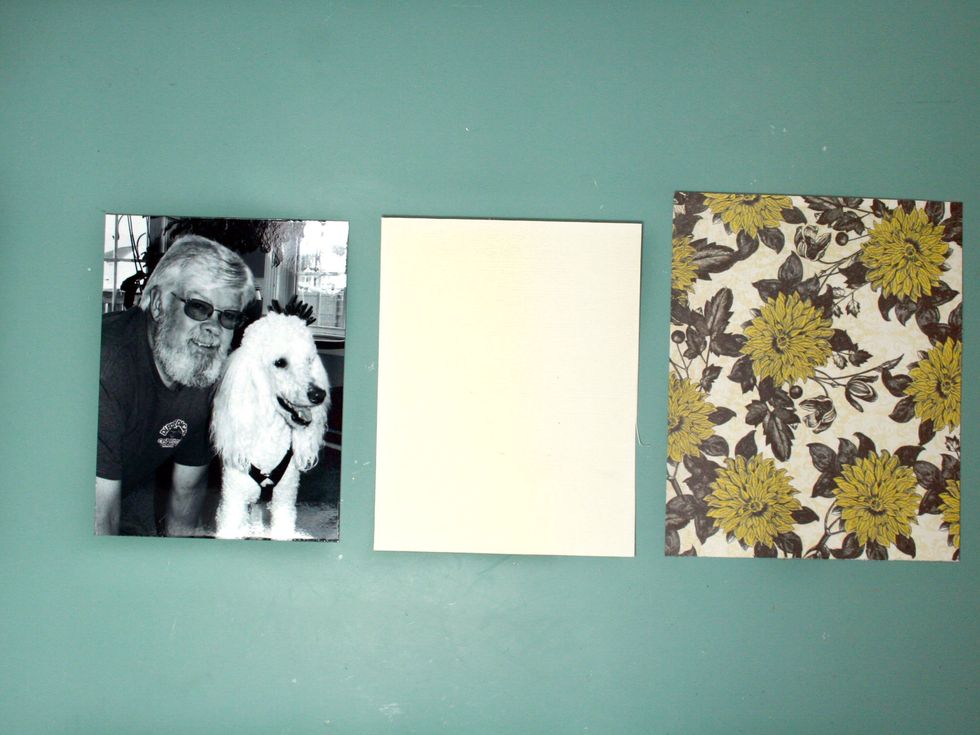 Sselect your photo and cut a white mat for it and then cut a slightly larger mat from Botanic.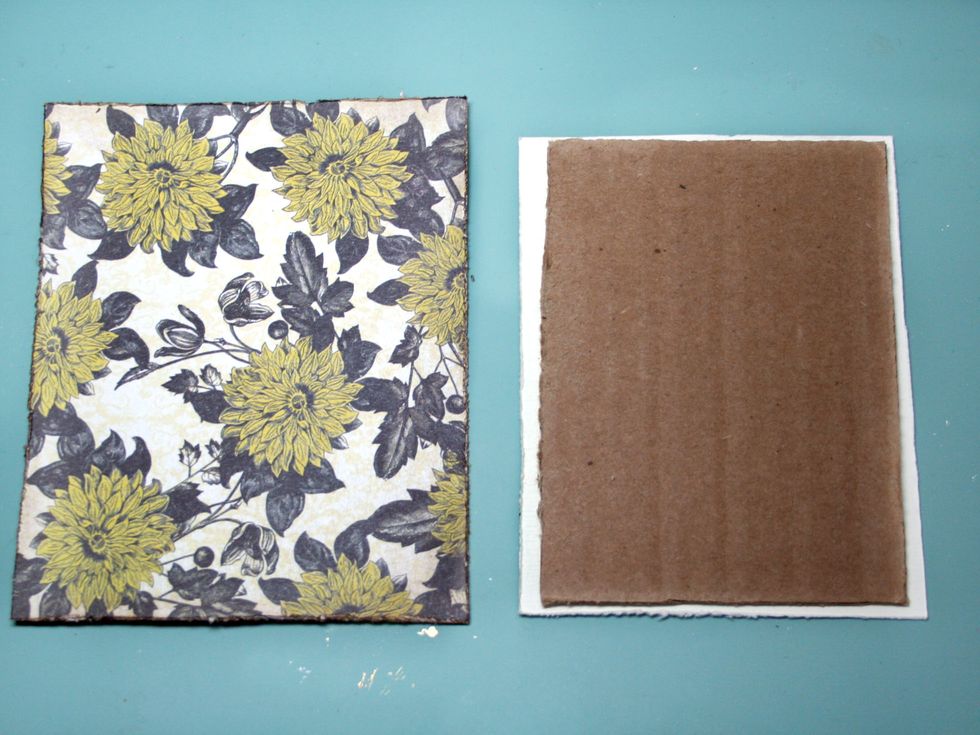 Adhere the photo to the white mat and then pop up the photo either with foam tape or cardboard.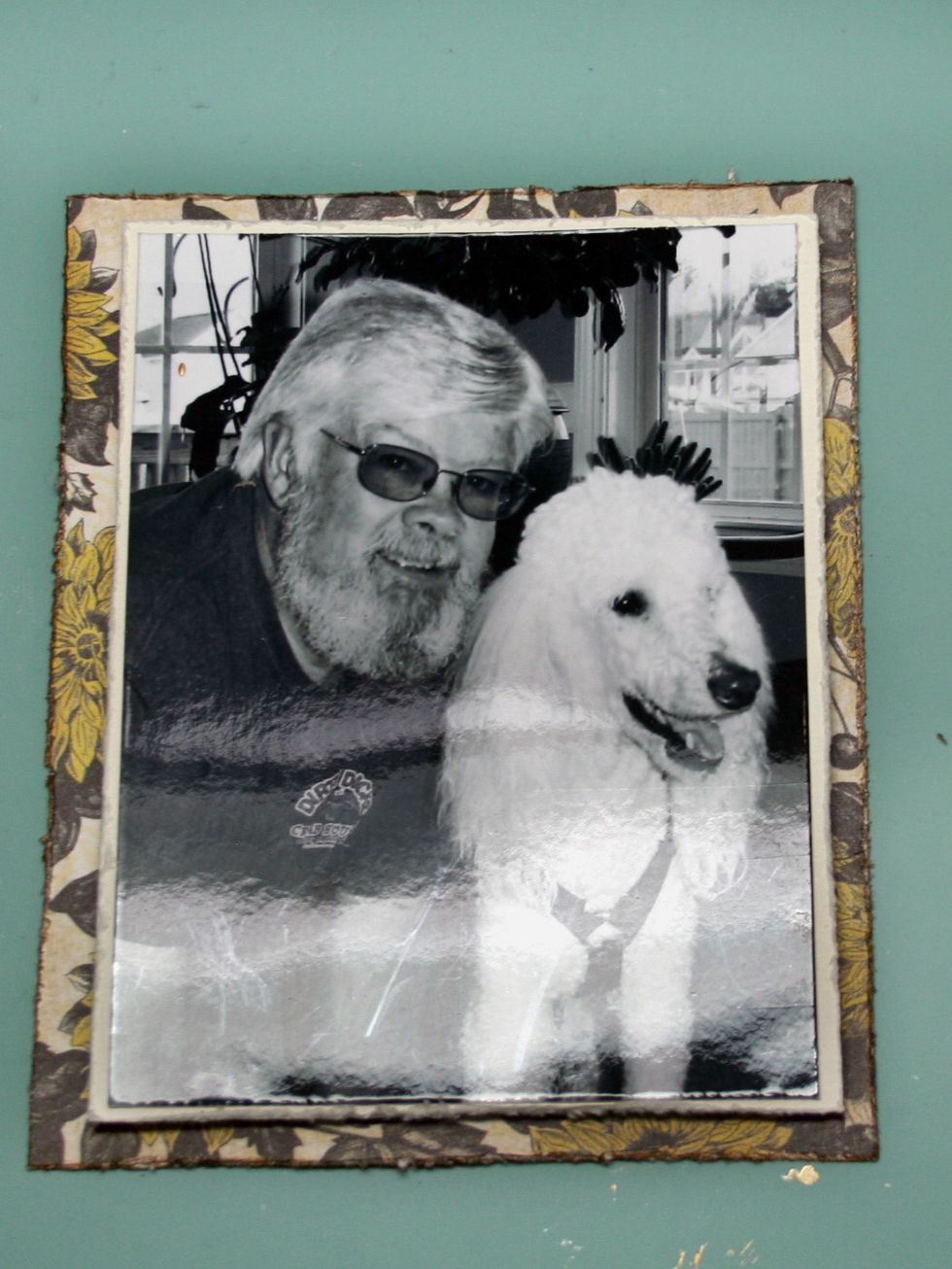 Adhere the poppedup photo to the floral mat.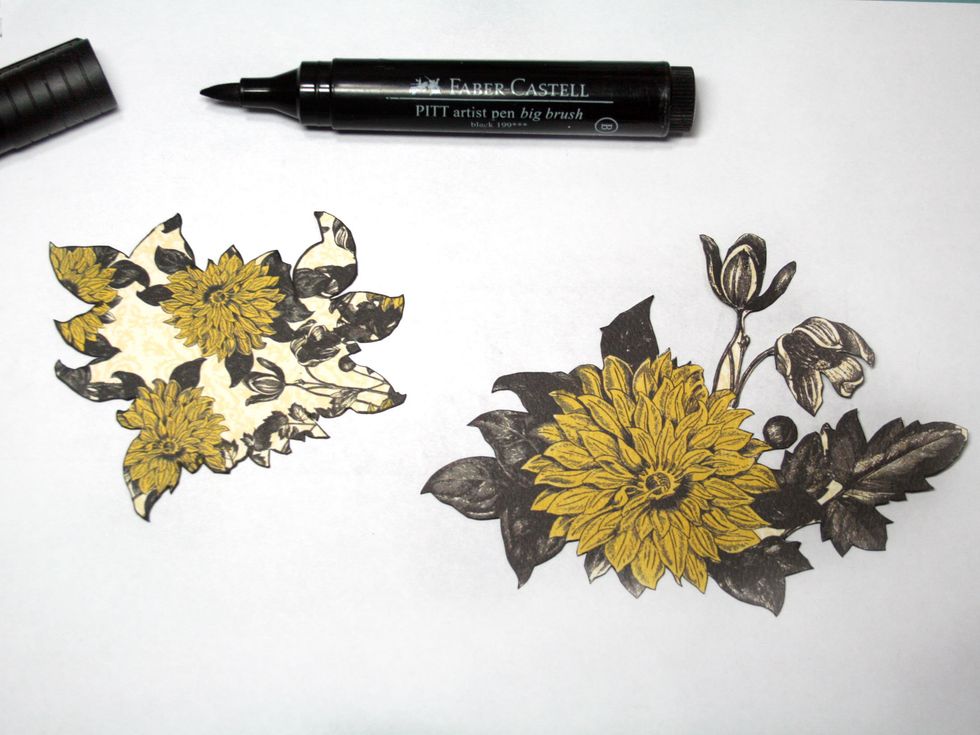 Ink the edges of the fussy cut flowers. A Faber Castell Big Brush pen works really well for getting into all those tiny spaces.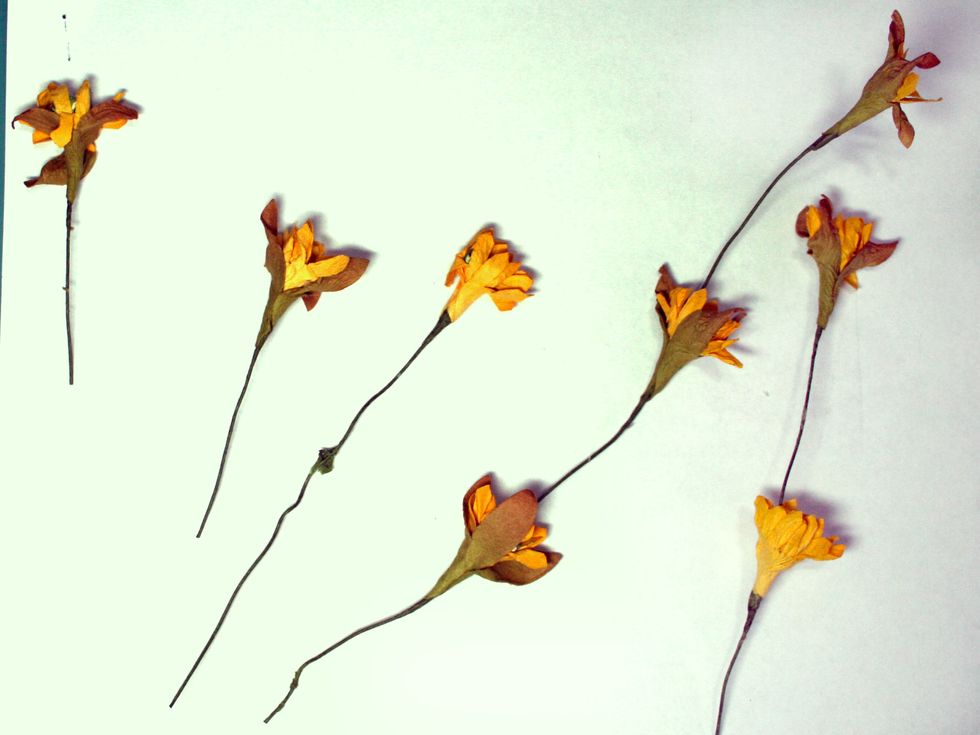 Cut the Petaloo Honeysuckle vine apart.
Punch two border strips from Botanic, one 7.5" and the other 6.75"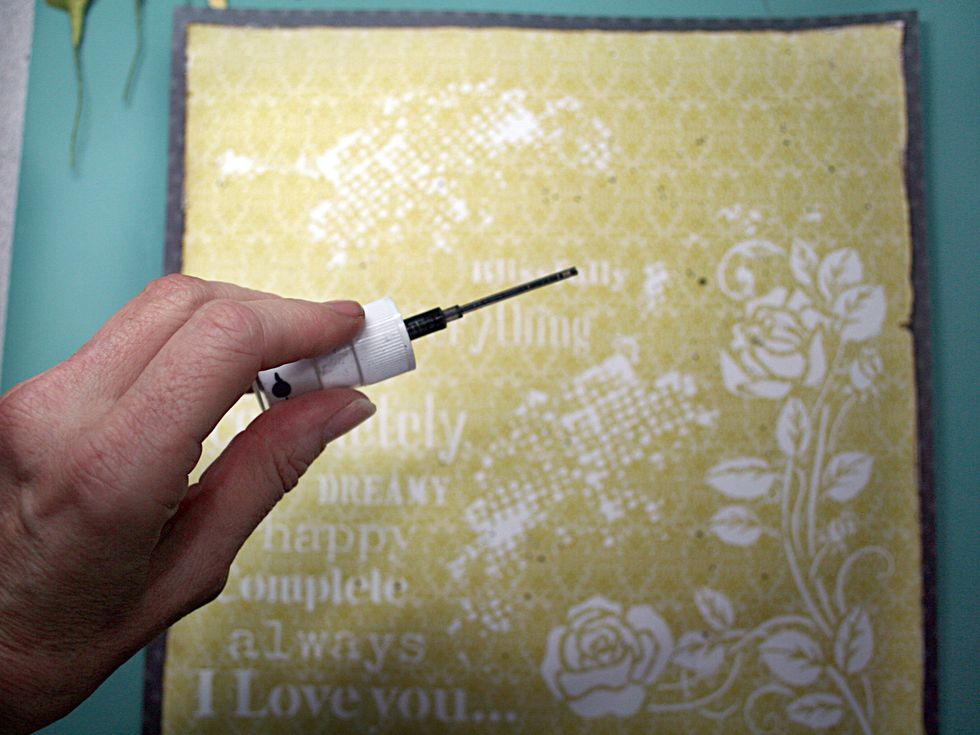 Splash on some dark spots with any dark mist. Simply remove the sprayer from the bottle and tap over your page.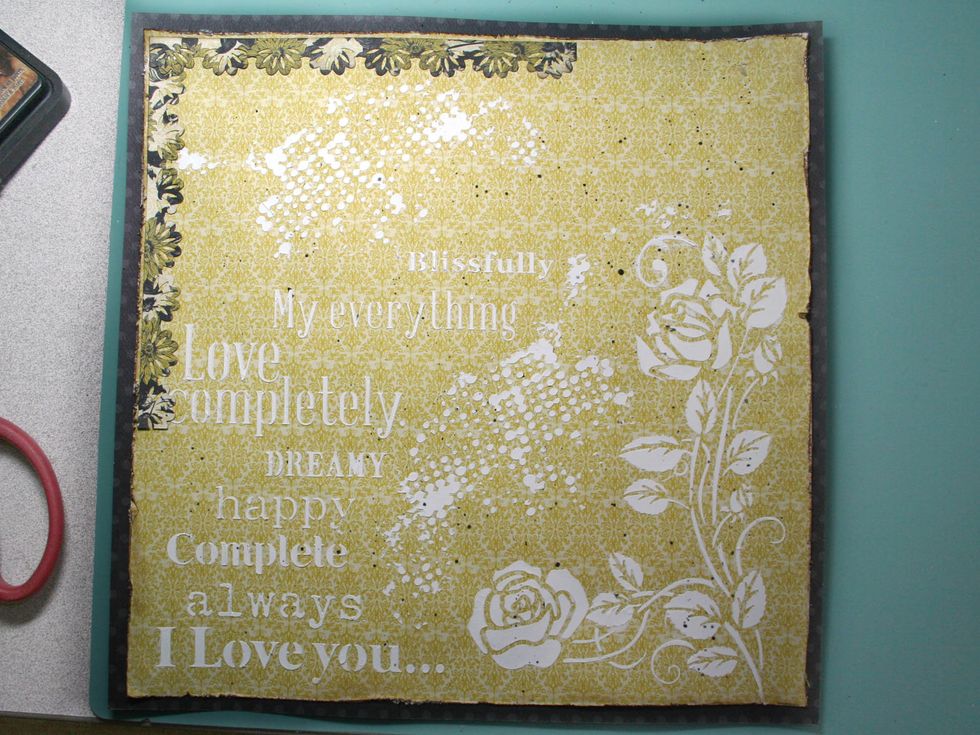 Adhere the border punches in the upper left corner as show in the photo using the 7.5" strip at the top.
Stamp around the page with the faux stitches stamp using dark brown or black ink.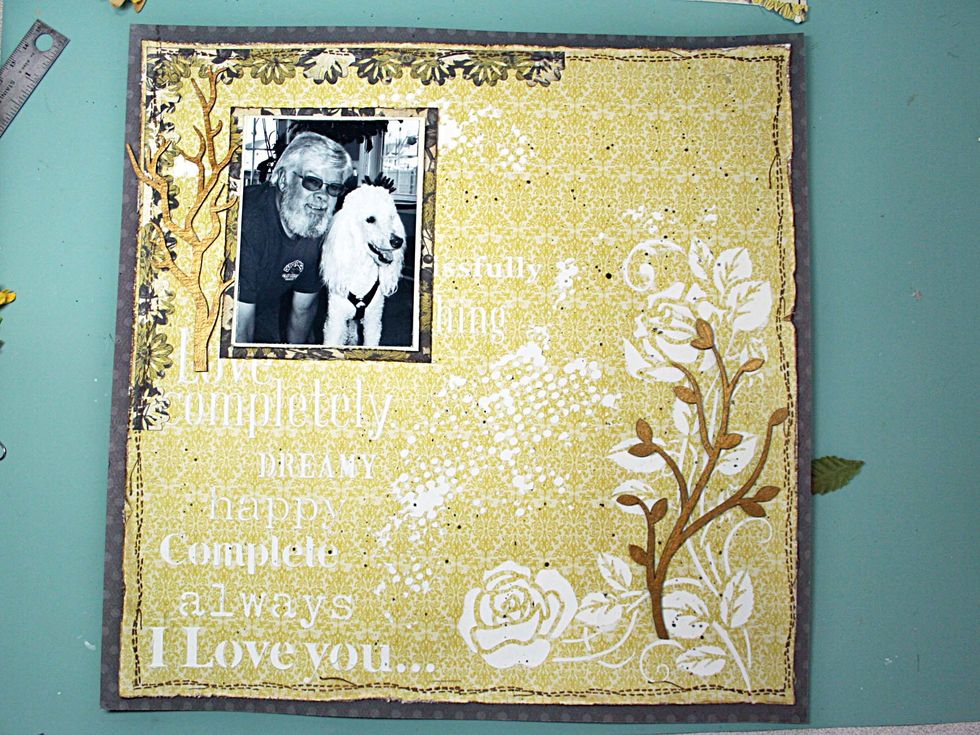 Glue the branches to the layout as shown.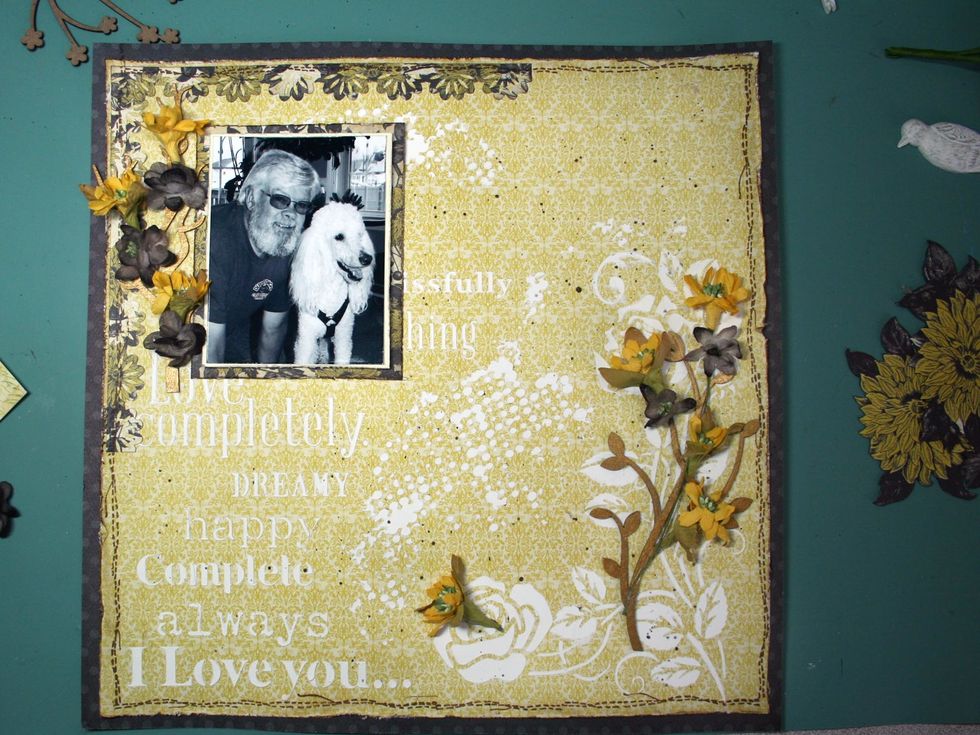 Adhere the yellow flowers from the cut apart Petaloo vine. Then add some mini Botanica blooms.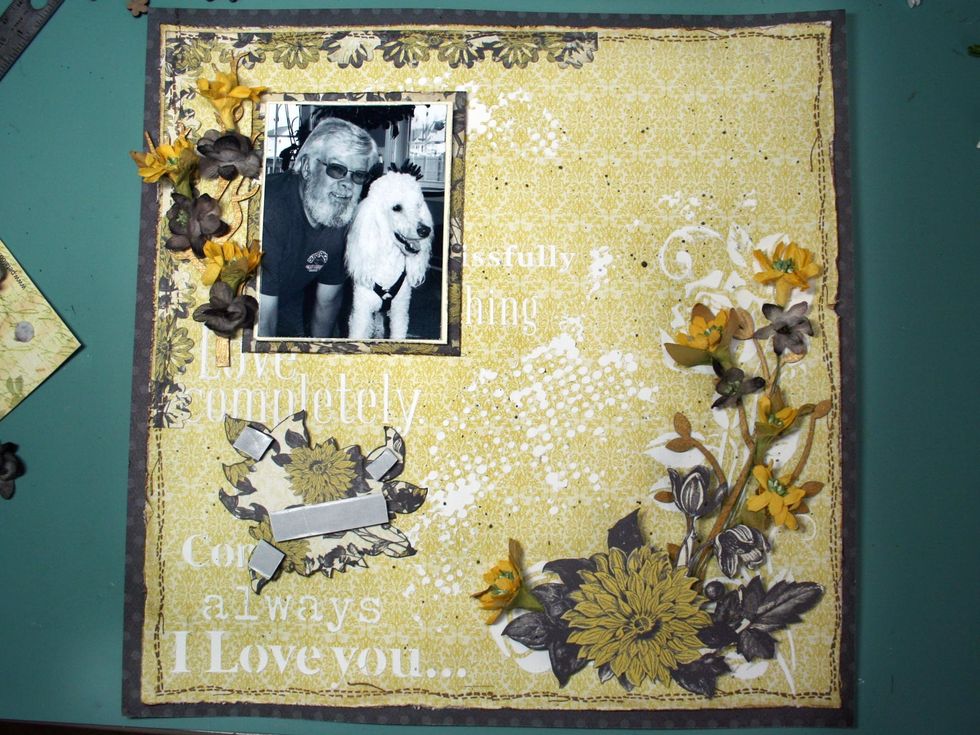 Use foam tape to pop up the fussy cut flowers and adhere to the layout as shown.
Placement of fussy cut flowers.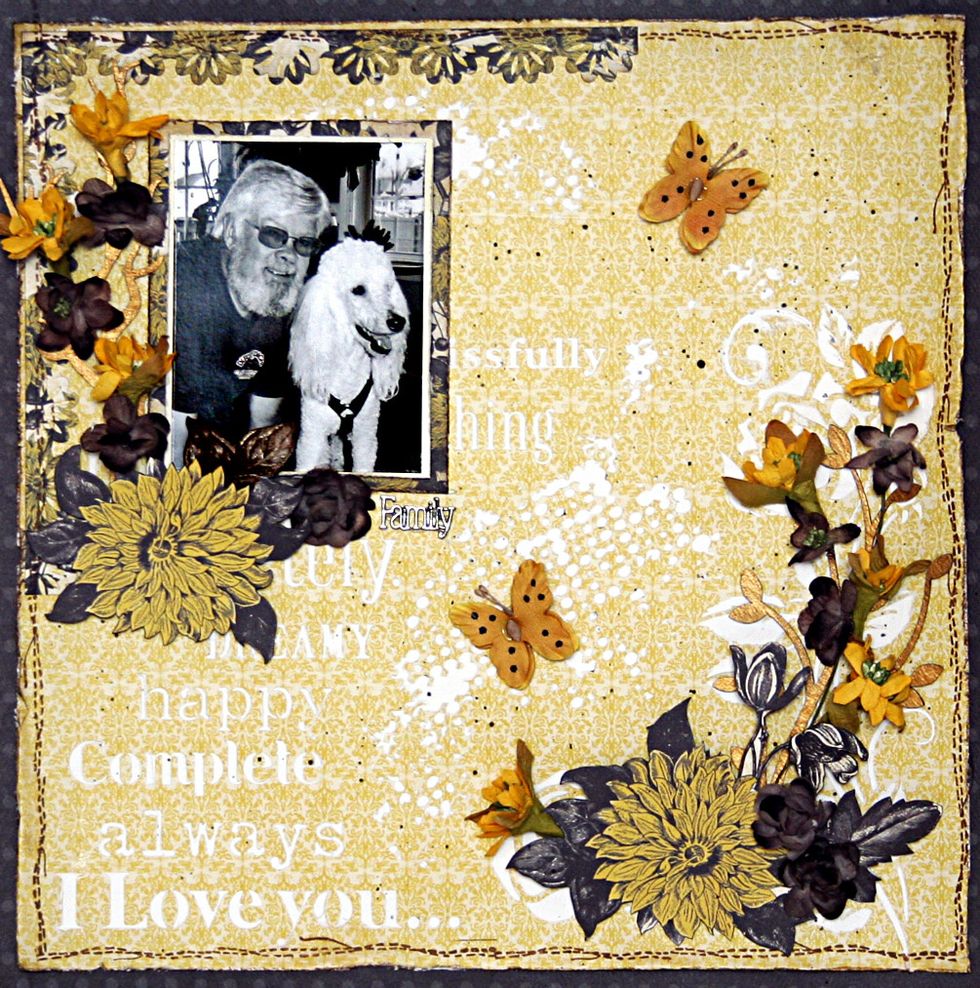 Add a couple butterflies and a metal word underneath the photo and all finished!
Detail closeup.

more details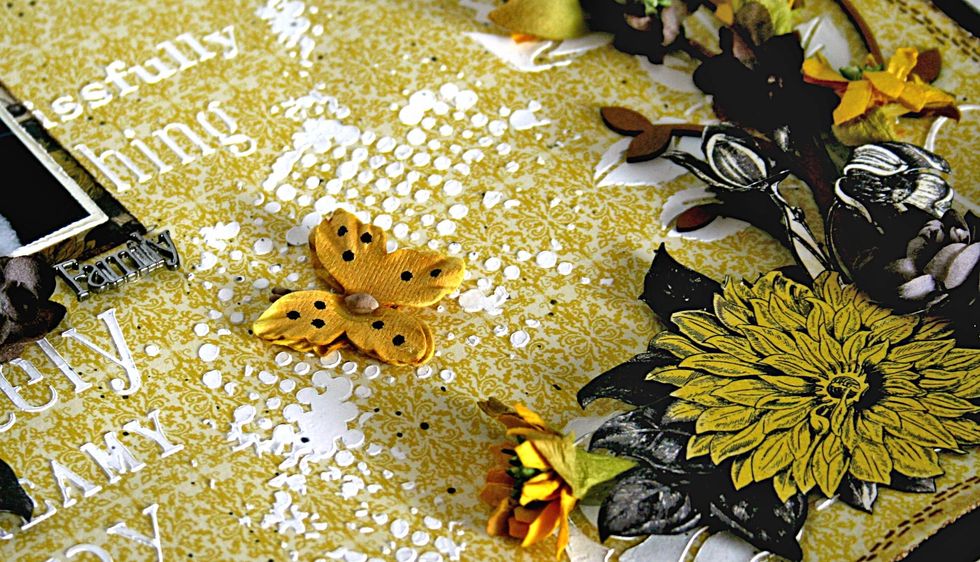 Detail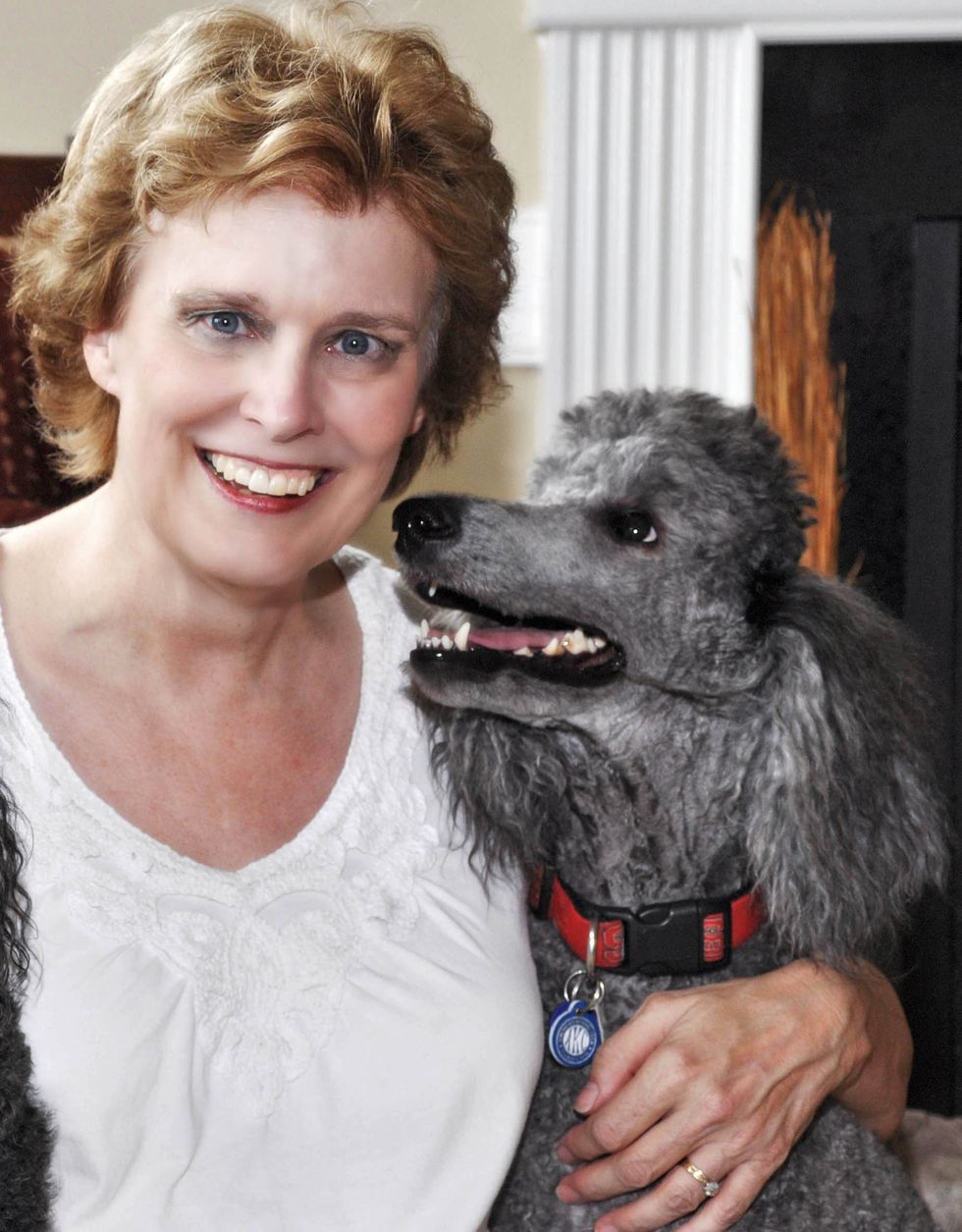 I currently design for Graphic 45, Creative Embellishments, Fabscraps, Petaloo, & Flying Unicorn. Tutorials on my blog:bit.ly/1Sem2J0. Follow me on Pinterest:bit.ly/1HhWvOx Thanks so much!
Authentique Harmony 12 x 12 paper collection:
Zest
Abundance
Botanic
Petaloo Honeysuckle Vine
Petaloo Botnaica minis gray
Petaloo Darjeelingi Butterflies teastained yellow
13 Arts gold pearl paint
13 Arts Ayeeda Gesso Acrylic Primer Paint
Prima Floral Rose Stencil
Prima Stitches Stamp
Faber Castell Big Brush Pen - Black
Archival Ink - coffee
EK Success Pointed Flower border punch
Maggi Harding
I am a paper crafter and I like to do it all, tags, layouts, cards and altered art. Follow me on Pinterest: https://www.pinterest.com/maggi43/