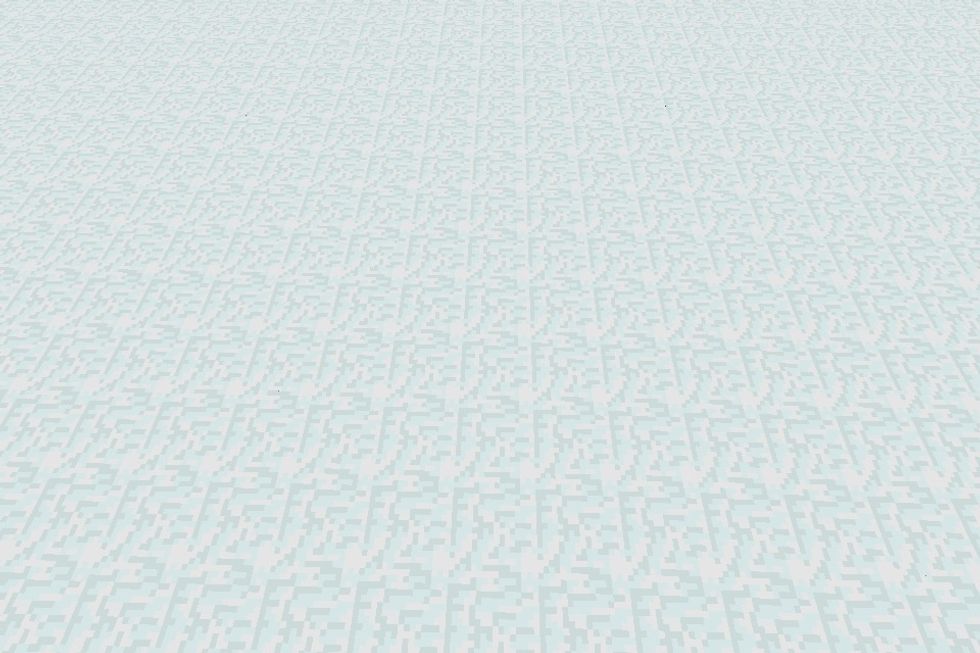 Find an area with enough space for a 10 by 10 plot.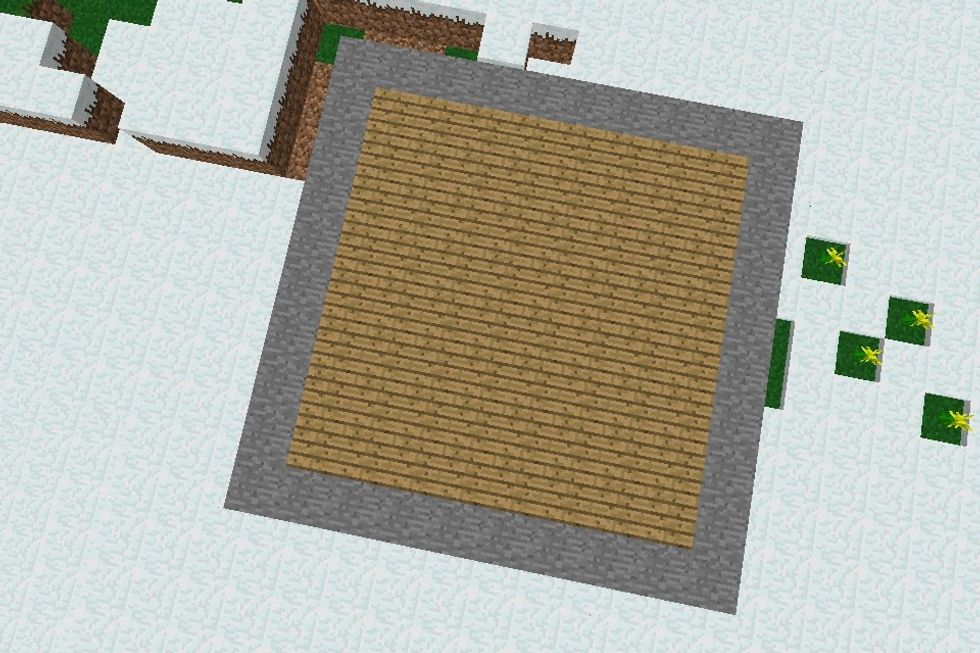 Start by building this. It's a 10 x 10 outline in stone and is filled in with wooden planks.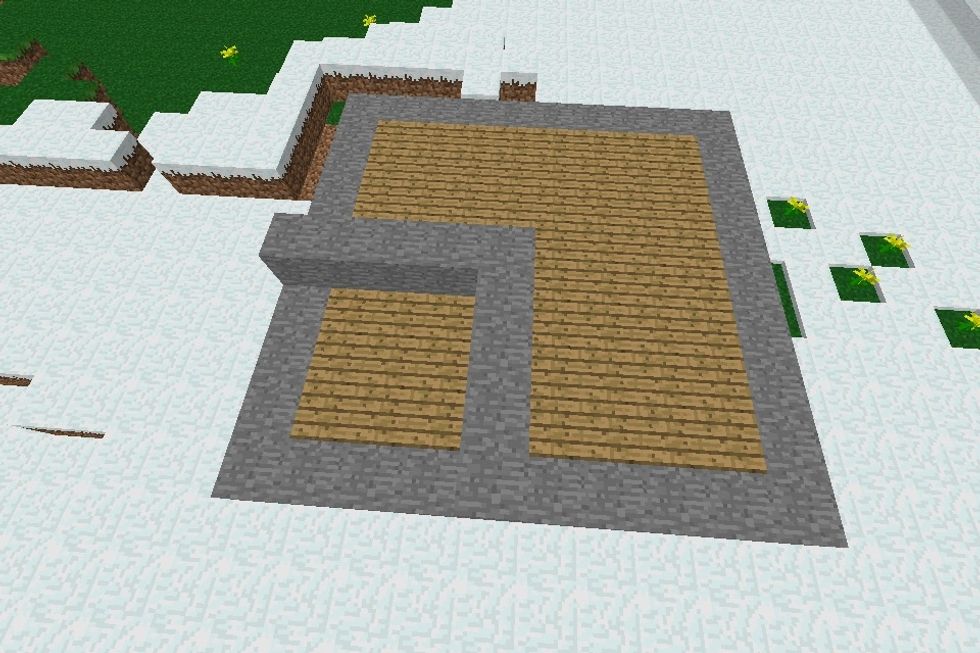 Next, build a little part for a balcony.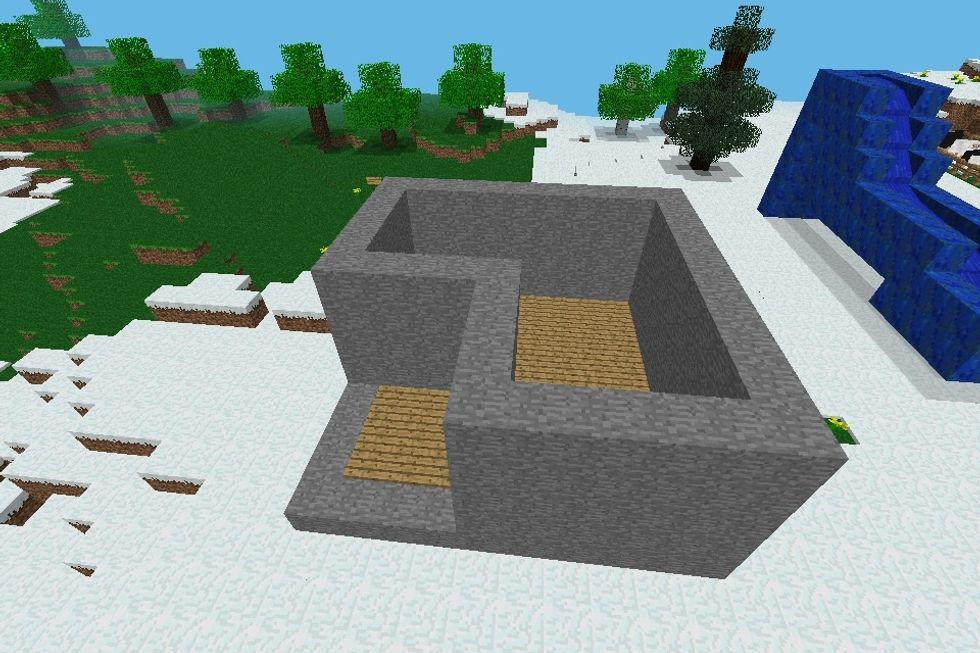 Now build around the wall making it four blocks high to give you lots if head room.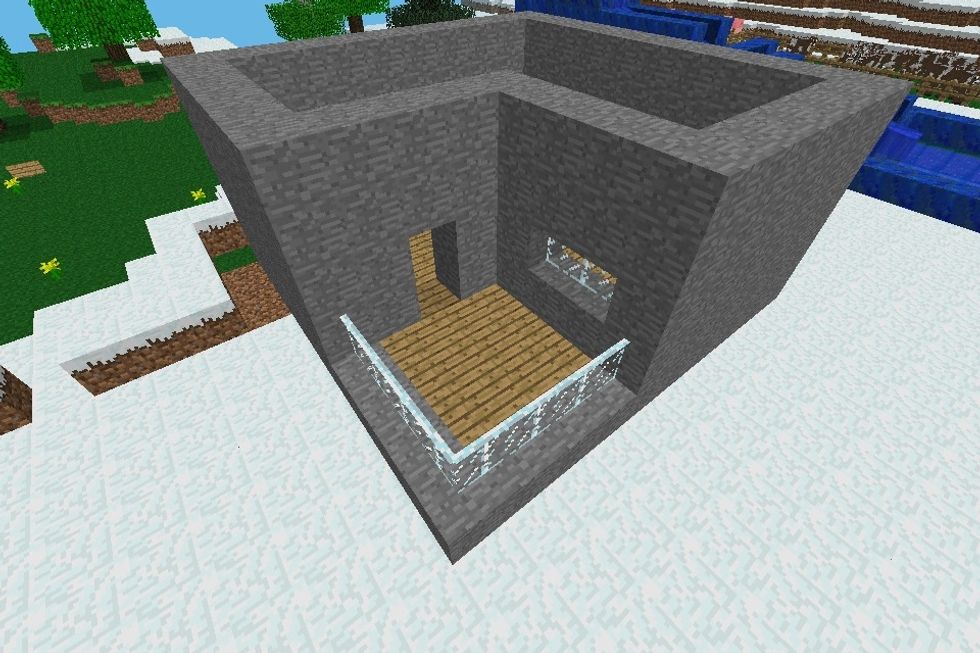 Then, build a door to the balcony, a window and put glass panes around it.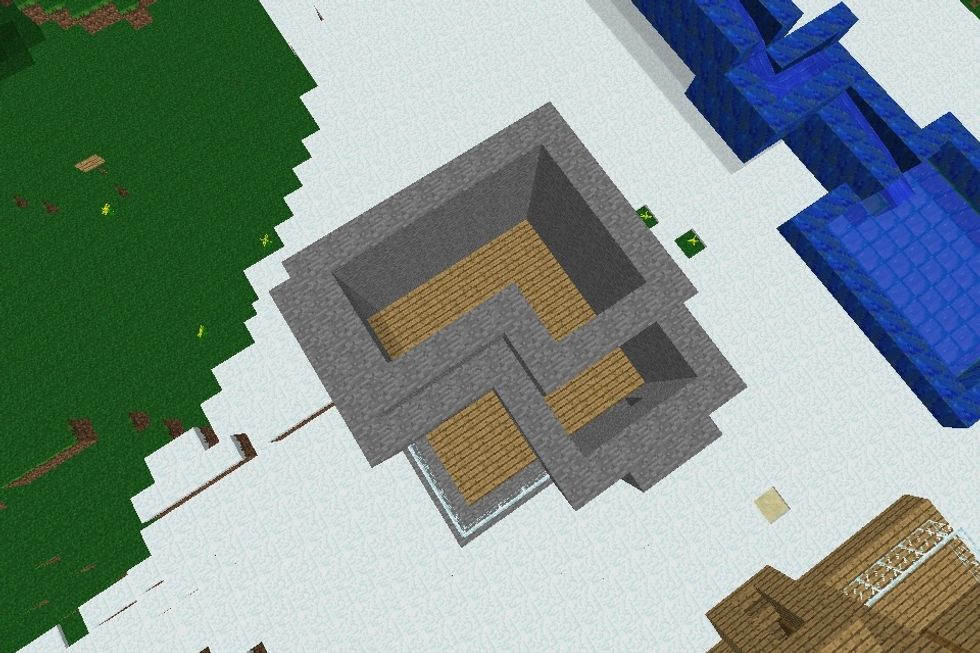 Next, build the start of the second floor.
Build it four blocks high again and put more glass panes and door for the balcony.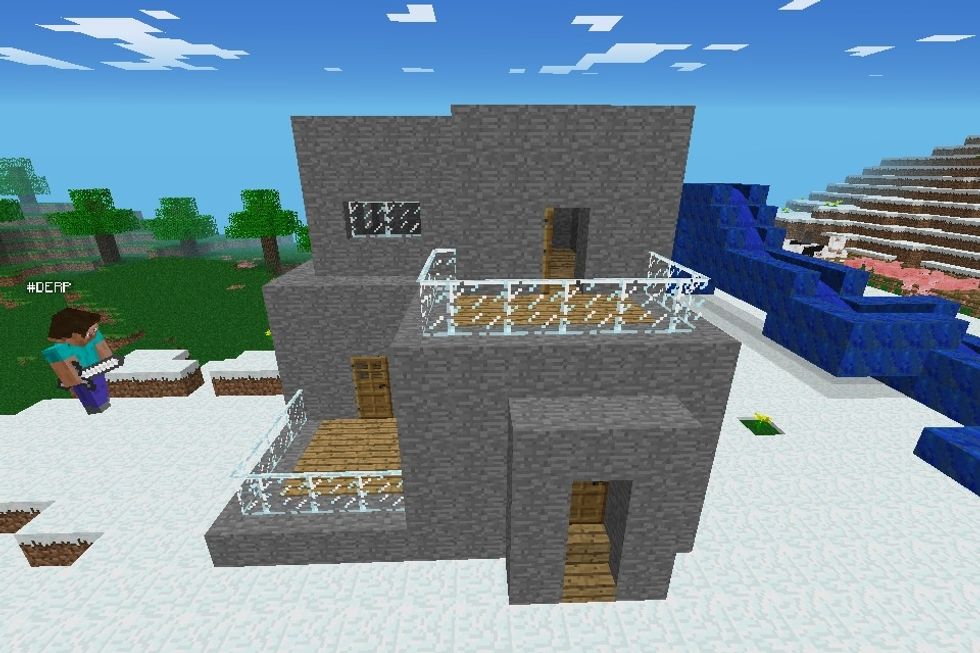 Add in the doors and build another window.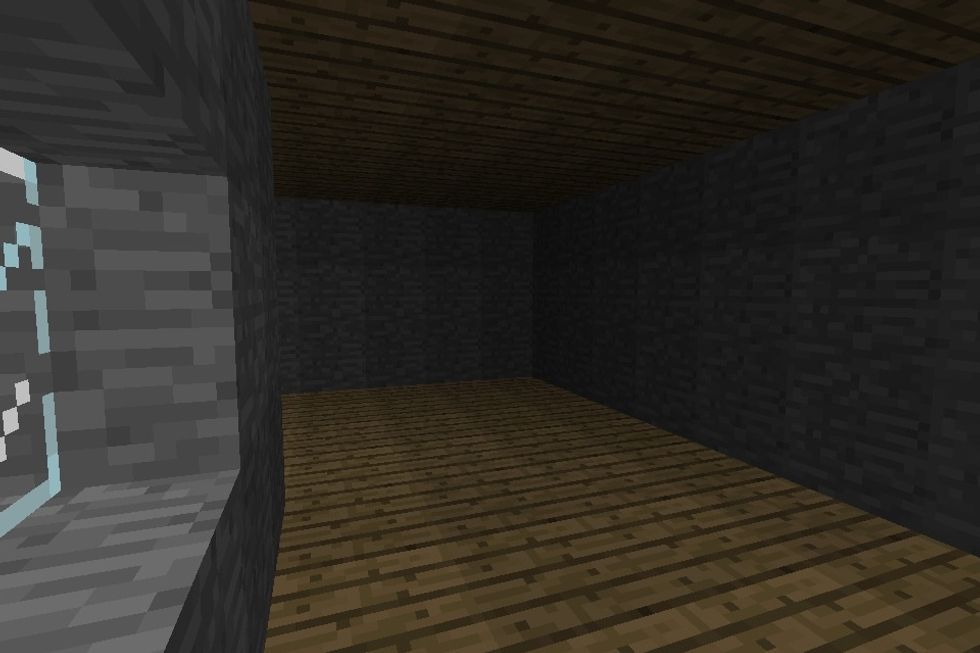 Go downstairs because you now need to build your stairs. (It will get brighter later when you add more windows)
Build the first step one block away from the wall.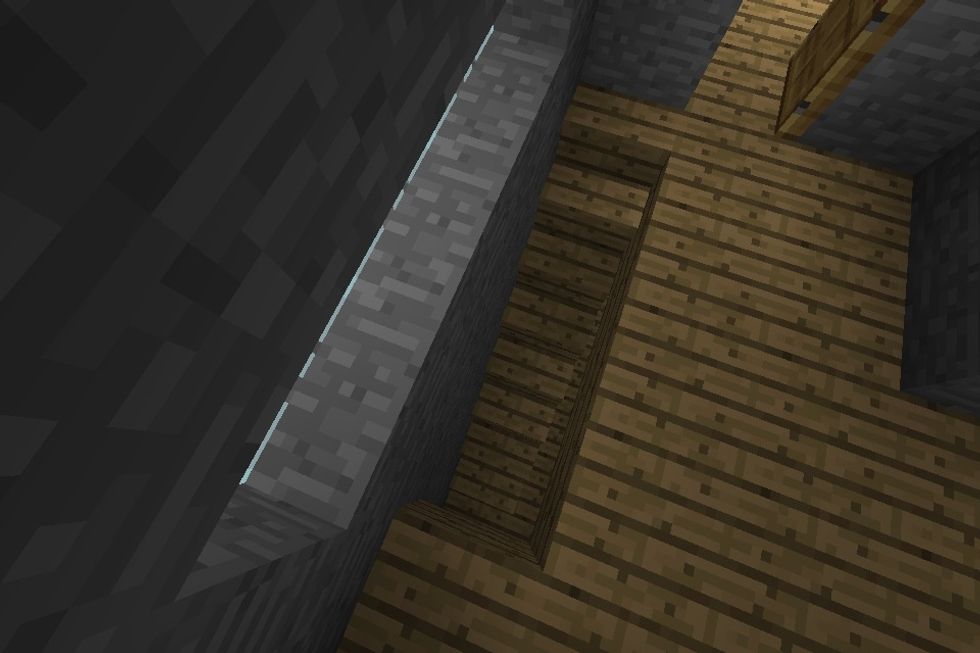 Continue doing this until you build though to the top floor. Started from the bottom now we here! ;P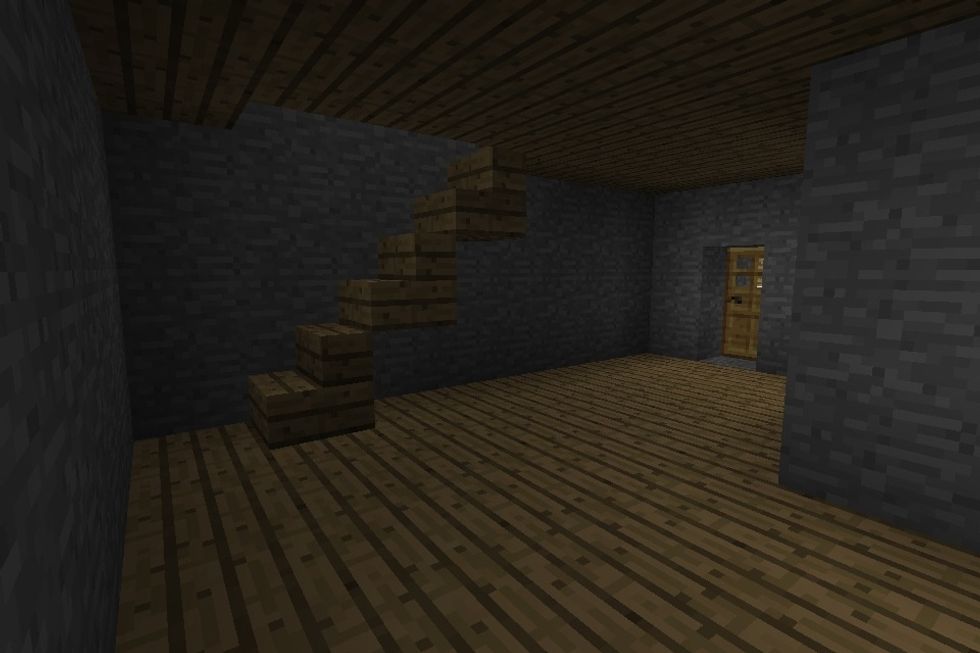 This is what it should look like from the bottom.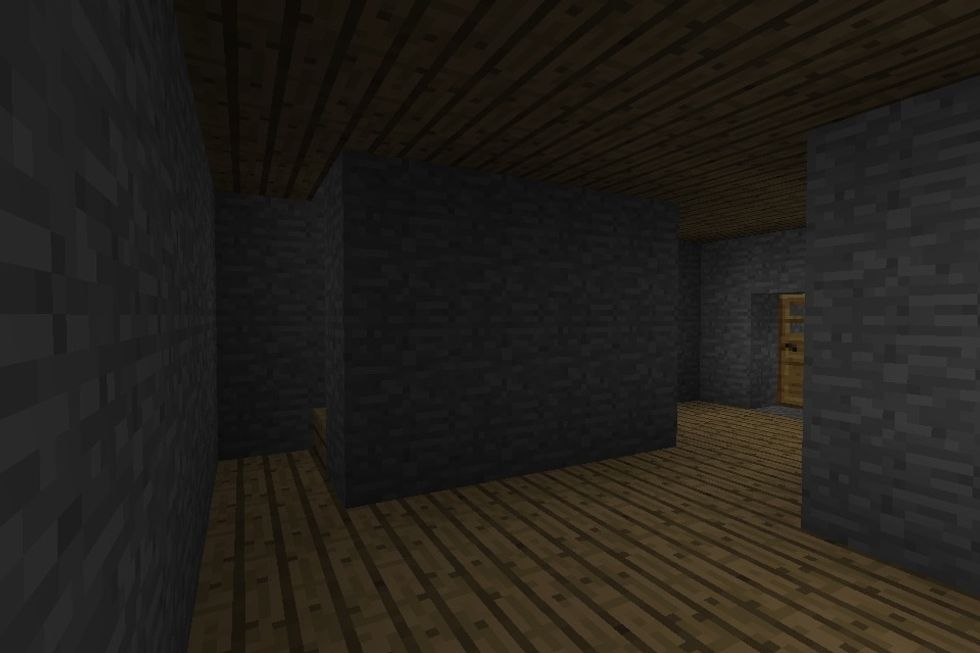 Build a stone wall around the stairs.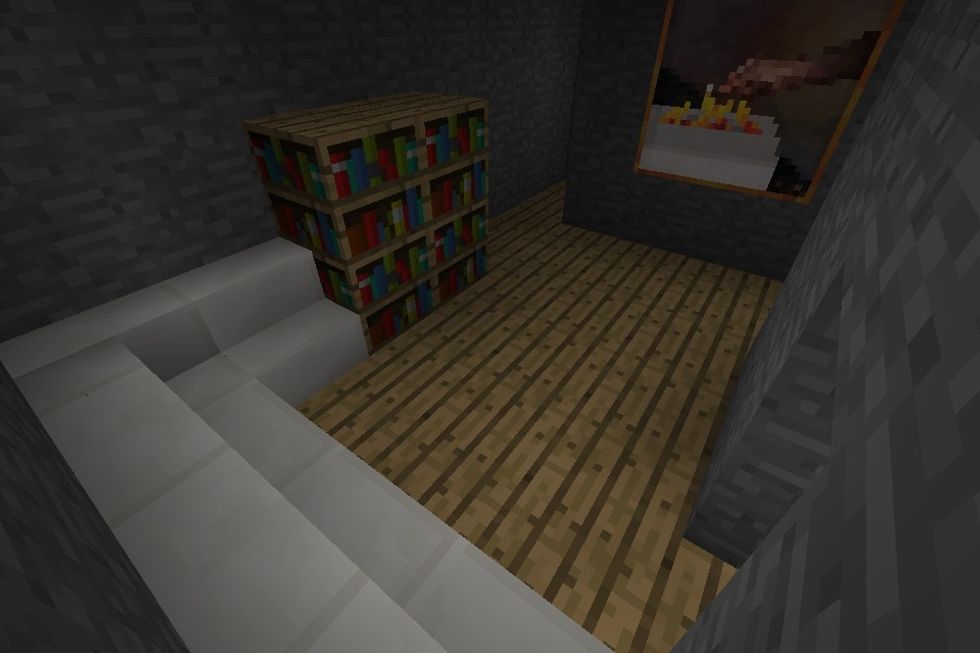 This is my downstairs with paintings, a couch and a bookcase.
This is the upstairs with a bed, chest and some paintings.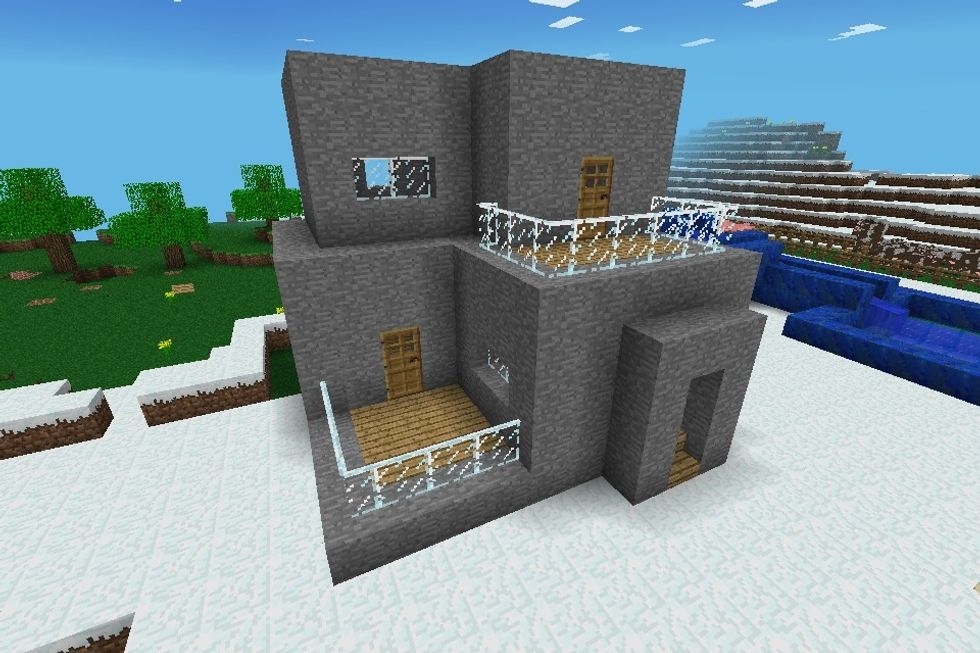 The finished result ^_^
This house would be perfect on survival mode because it has the exact right amount of space for your kitchen, bed and chests. You can also use other materials! Please like this guide and follow me! :)