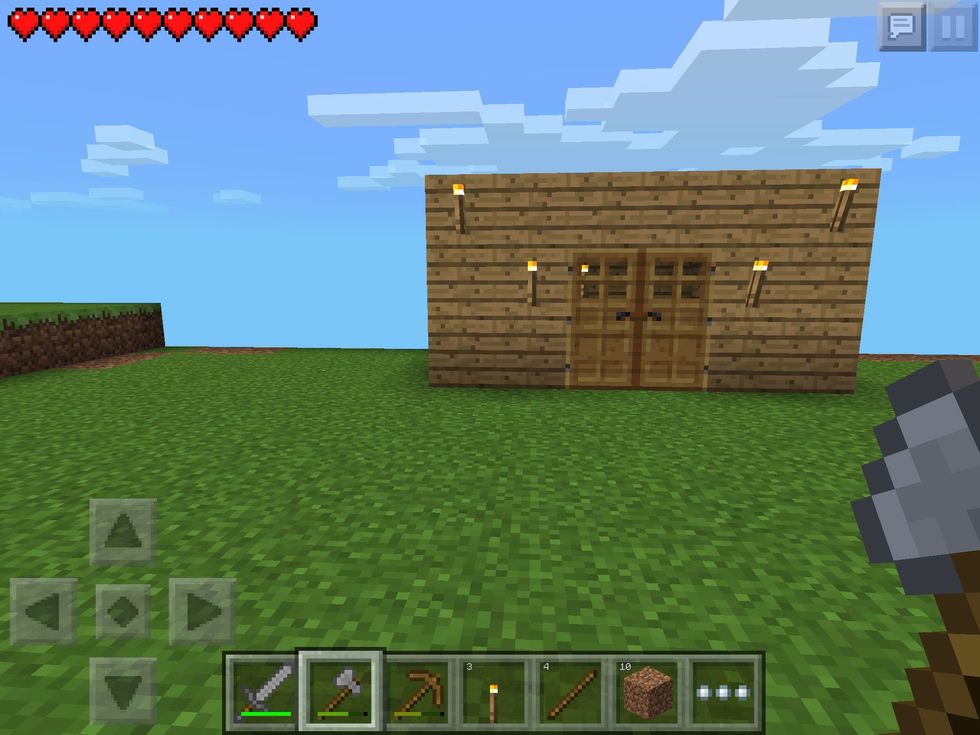 Rather than randomly search for natural caves, it's best to build your own mine. Right next door sounds good to me!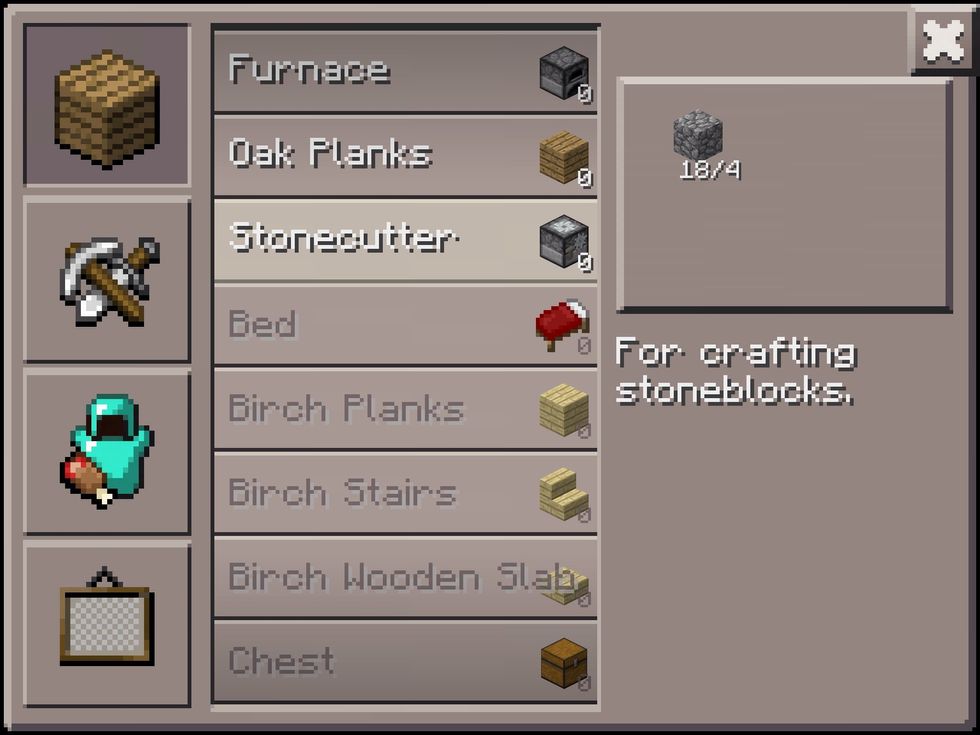 First, it's best to craft a new piece of furniture. The Stonecutter!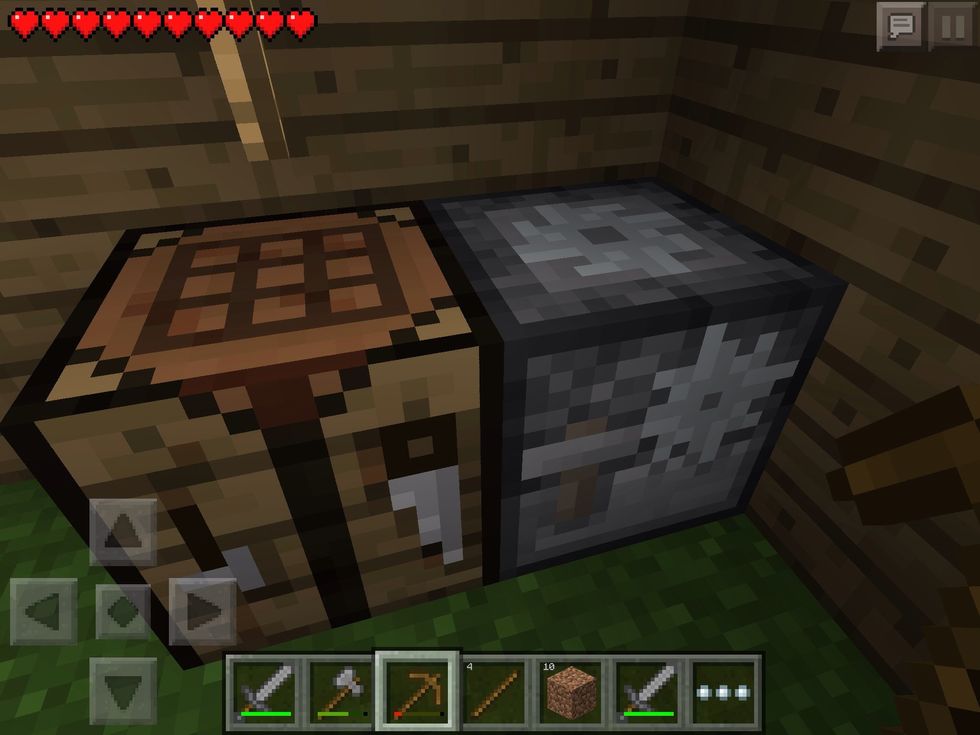 The Stonecutter will allow you to make use of all the stones you can find. Stone walls, stairs and slabs, all that make your life easier!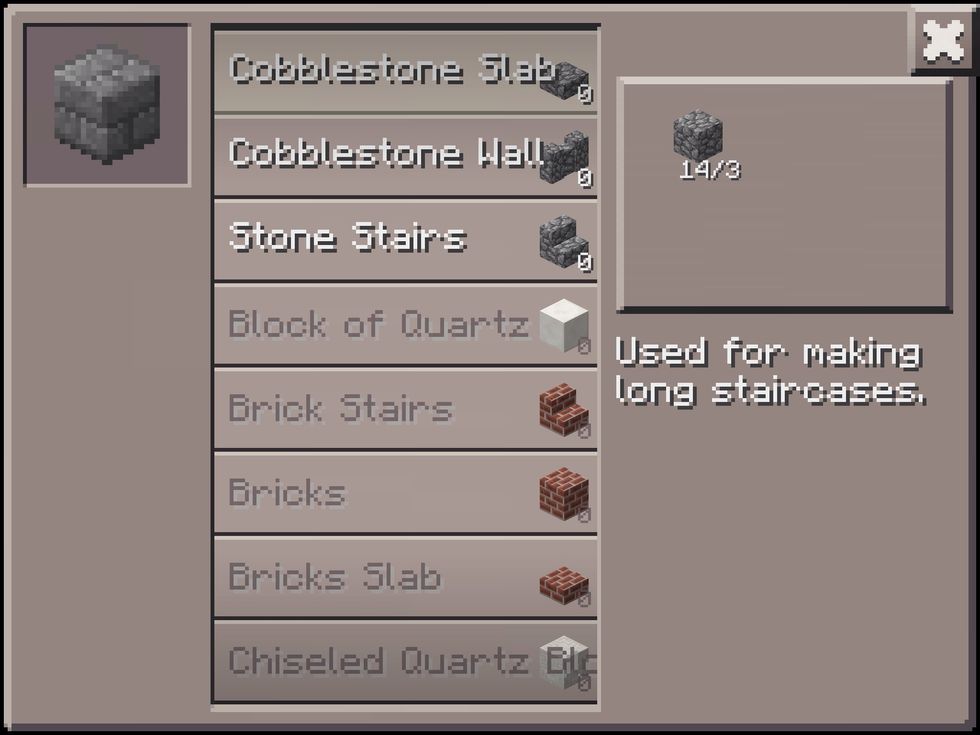 To help with your mining, stairs are a great place to start. They make for great roofs as well!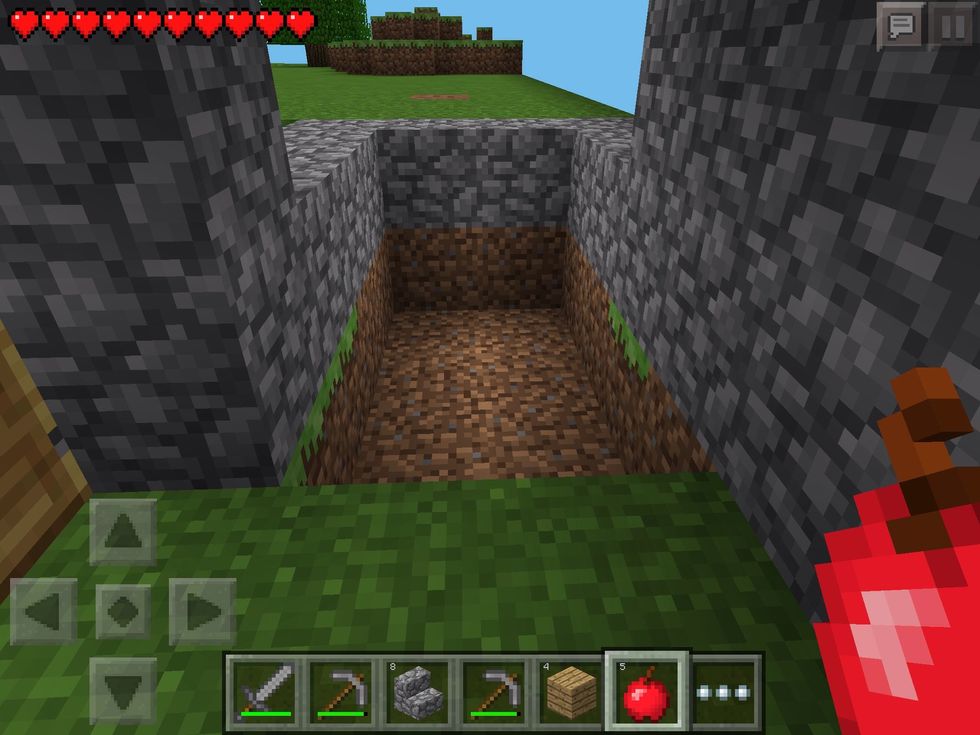 As the house is made of wood, we are going to use cobblestone for the mine. You'll find plenty of it whilst mining!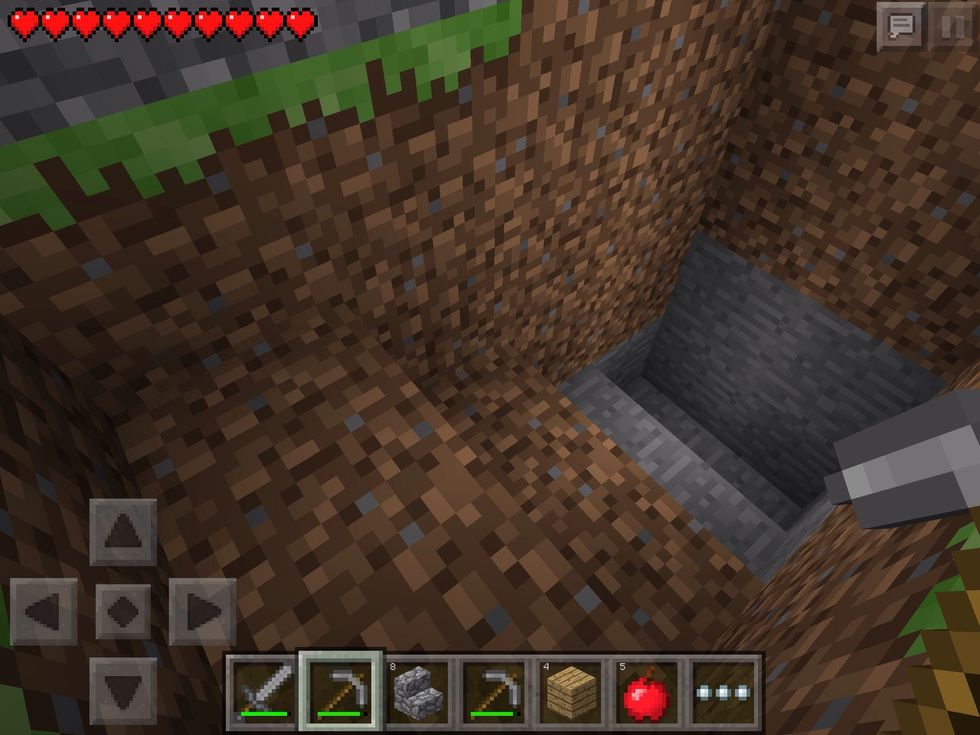 Start digging out a staircase in your mine. The deeper you dig, the rarer the ores you should find!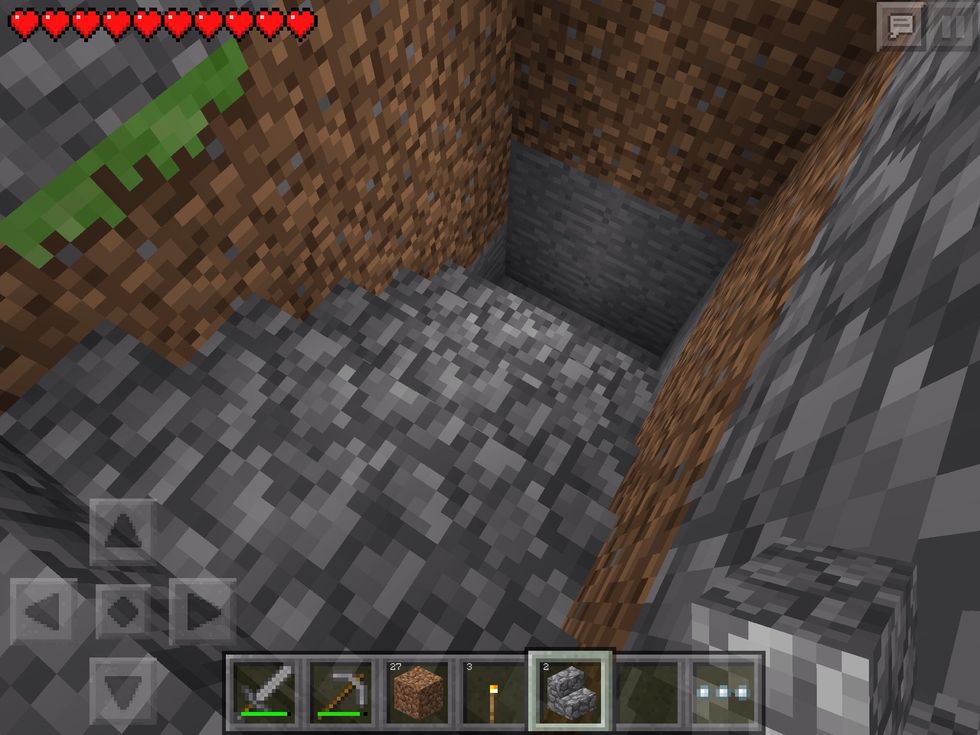 By adding the newly crafted staircases, it will be easier and quicker to climb back out your mine.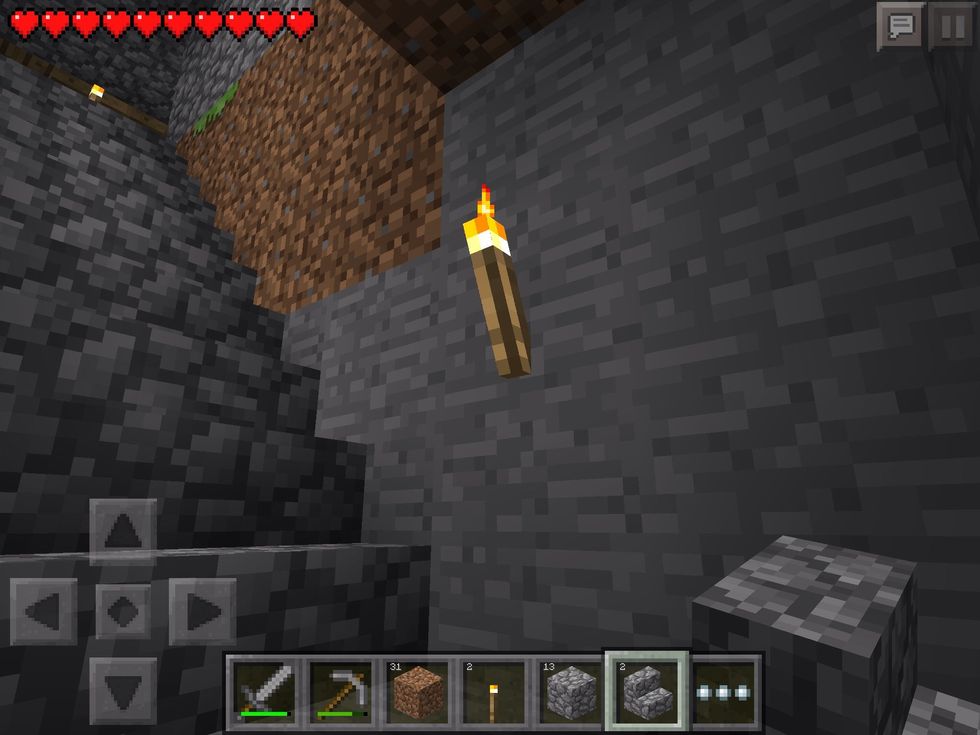 Don't forget to add torches as you go down, it'll get darker and more dangerous the further we go!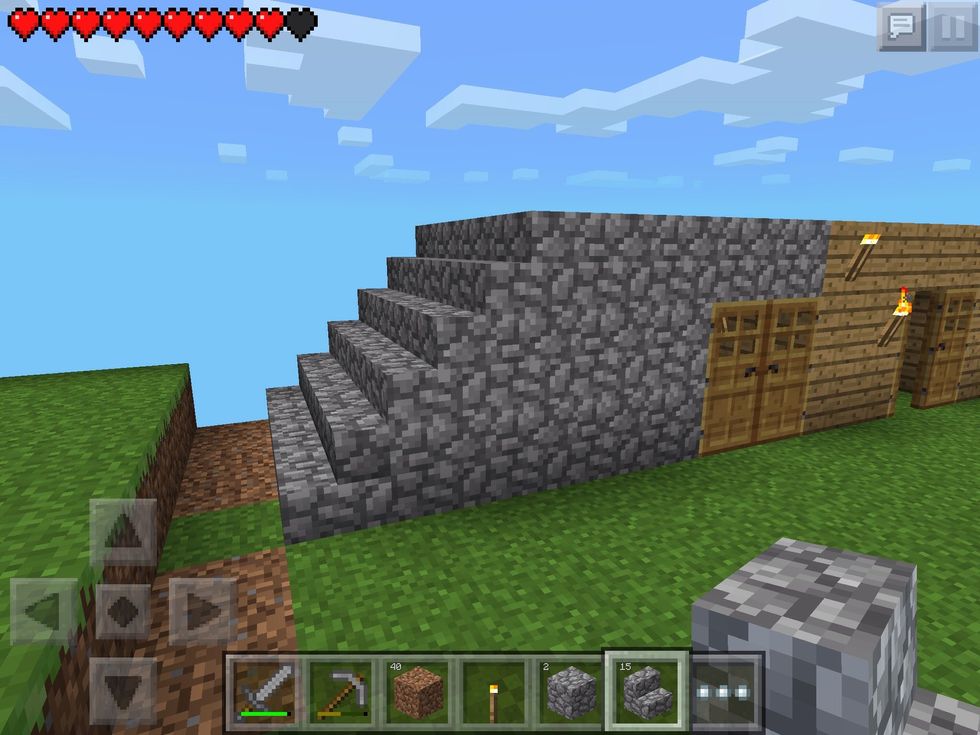 Be sure to secure your mine entrance, much like your shelter. The stair blocks you've made give the impression of a underground tunnel.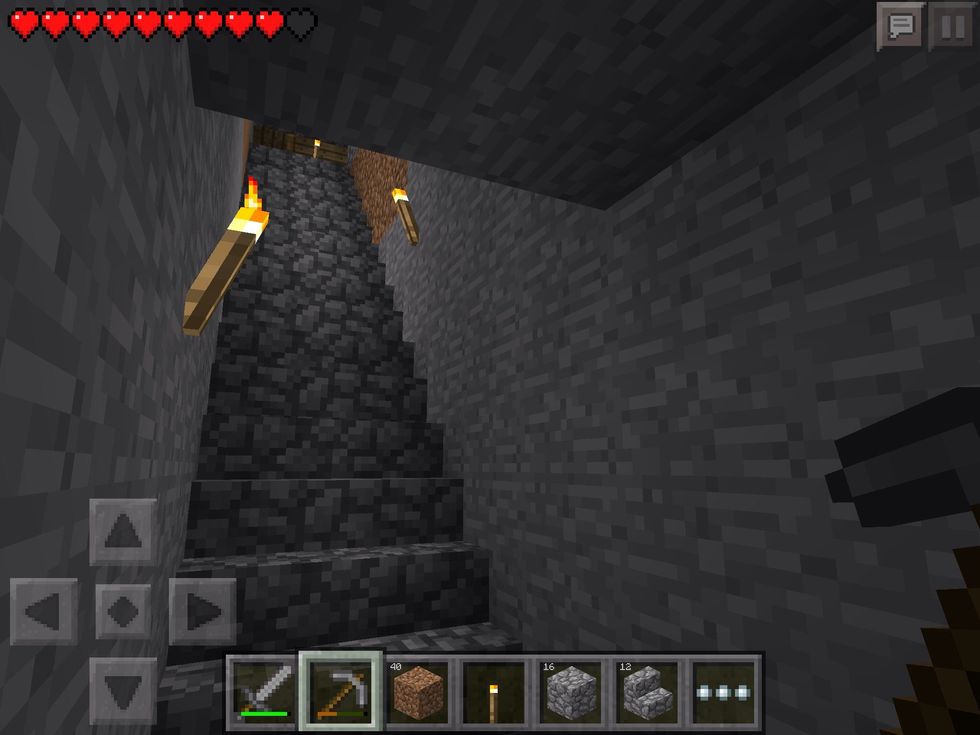 Getting even deeper now!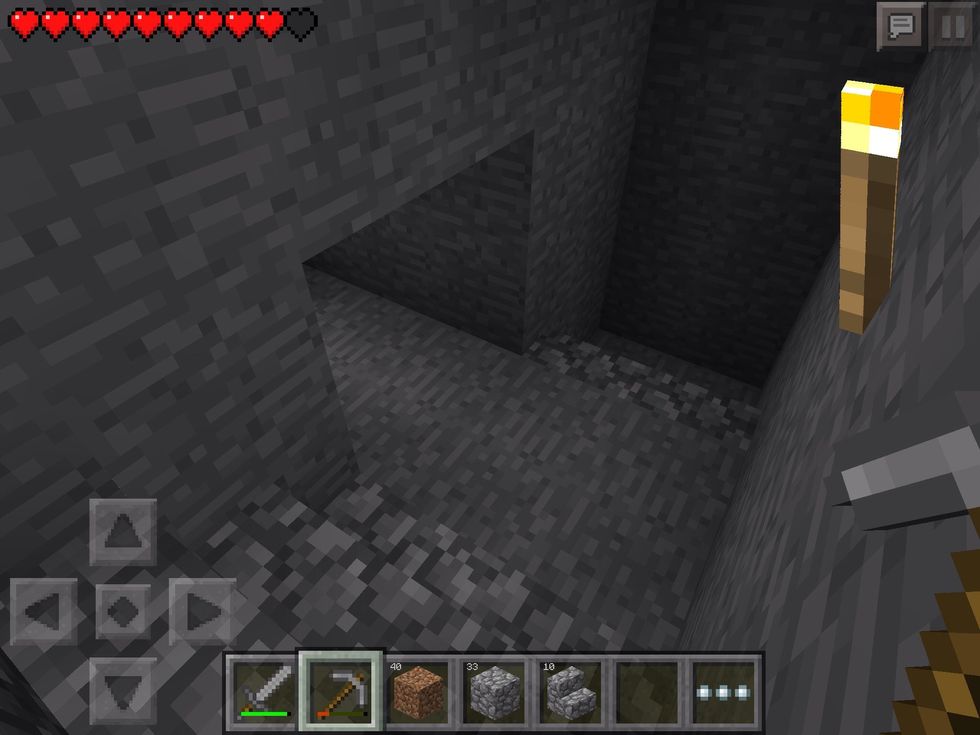 Every now and then, feel free to branch off in different directions to add variation to your mine!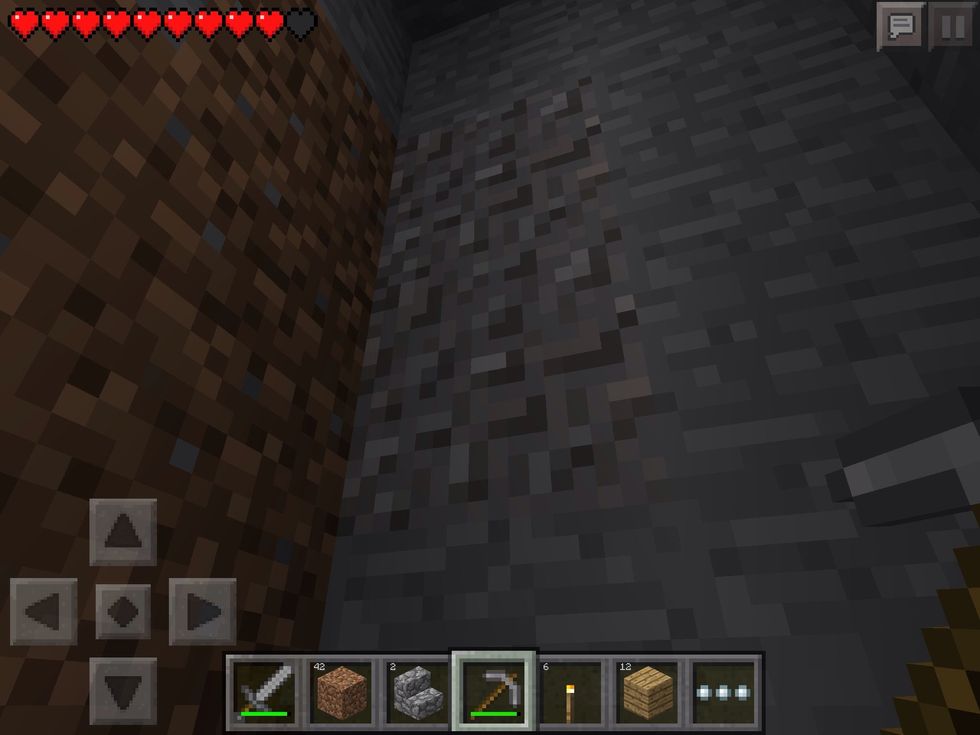 Ahh, Gravel! Not the nicest of blocks, unlike most others, gravel does obey gravity. Watch out if you find gravel above you! It will hurt!
If you are quick, if you dig a block of gravel and place a torch, it will destroy all the other falling gravel blocks. But you do have to be quick!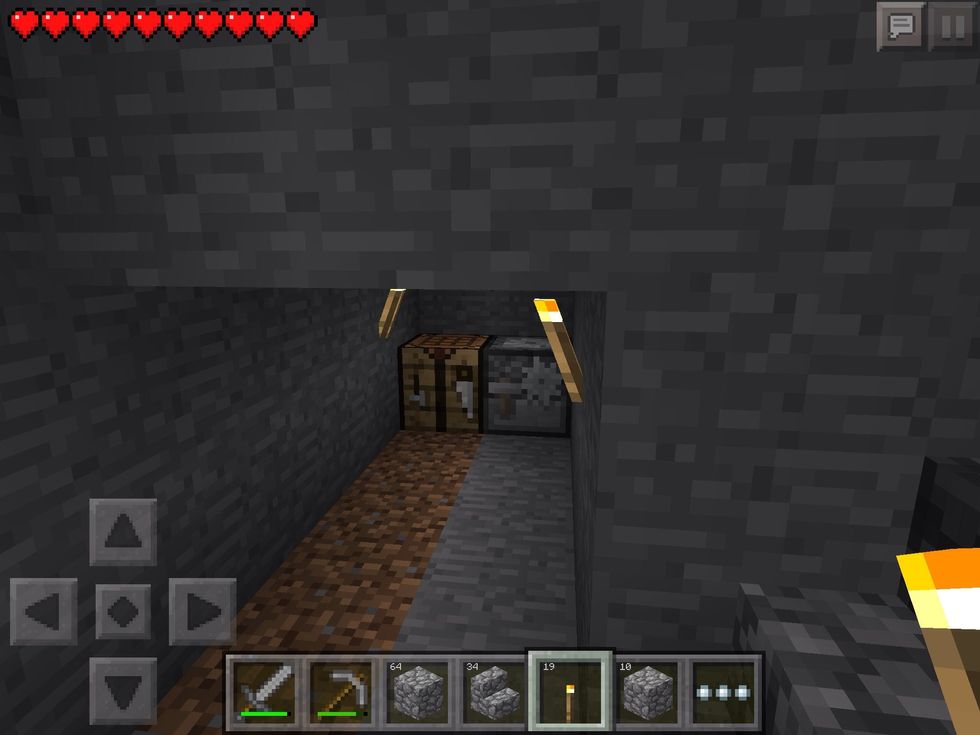 The deeper you go, it would be useful to have a Crafting Table and other tools nearby. Dig out a little hole and place spare ones on your travels.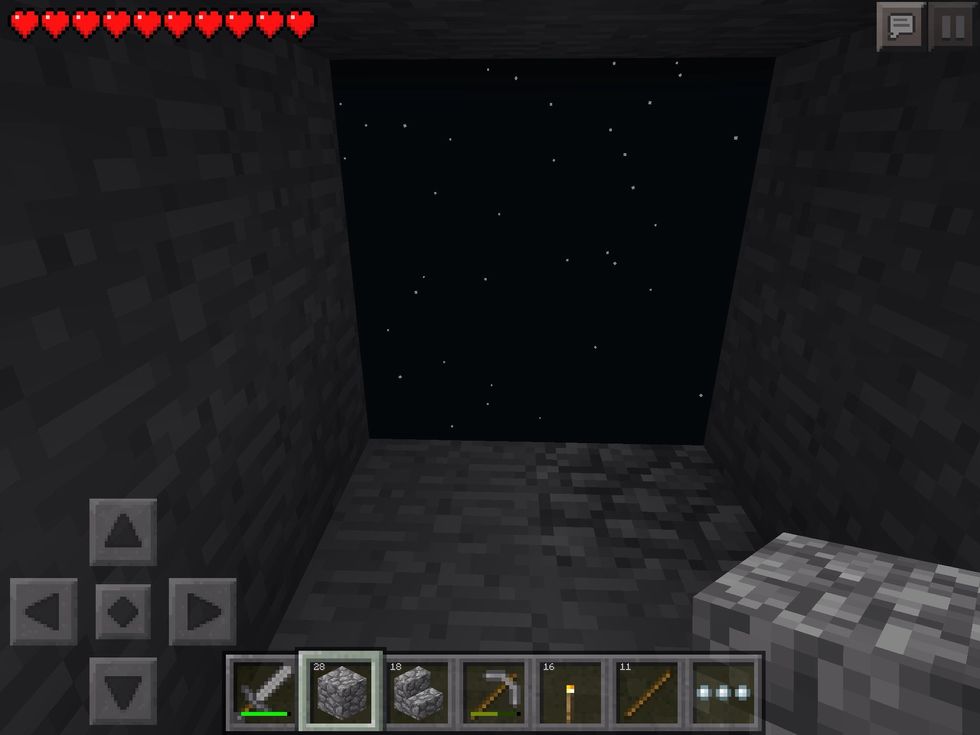 Gracious, Space! We've not reached the sky, we've reached one of the world's borders. Luckily, you can't fall off but you can't build beyond this. Best turn around!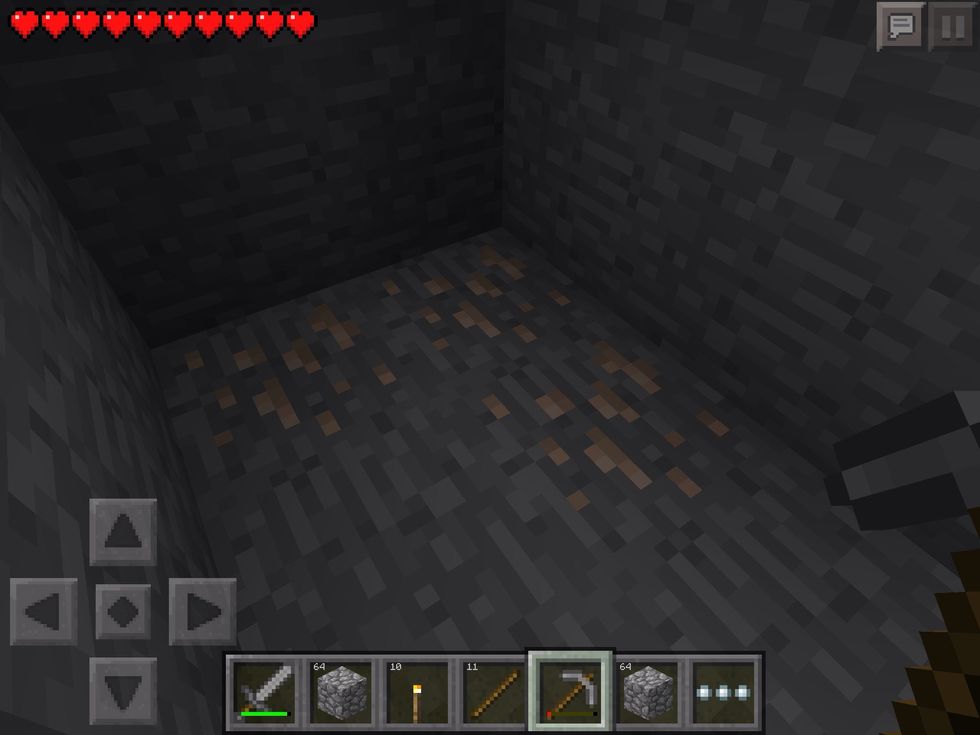 YAY! Finally! This here is Iron Ore. Very VERY useful. This can make stronger tools and even more useful items. (We'll cover those in a different guide!)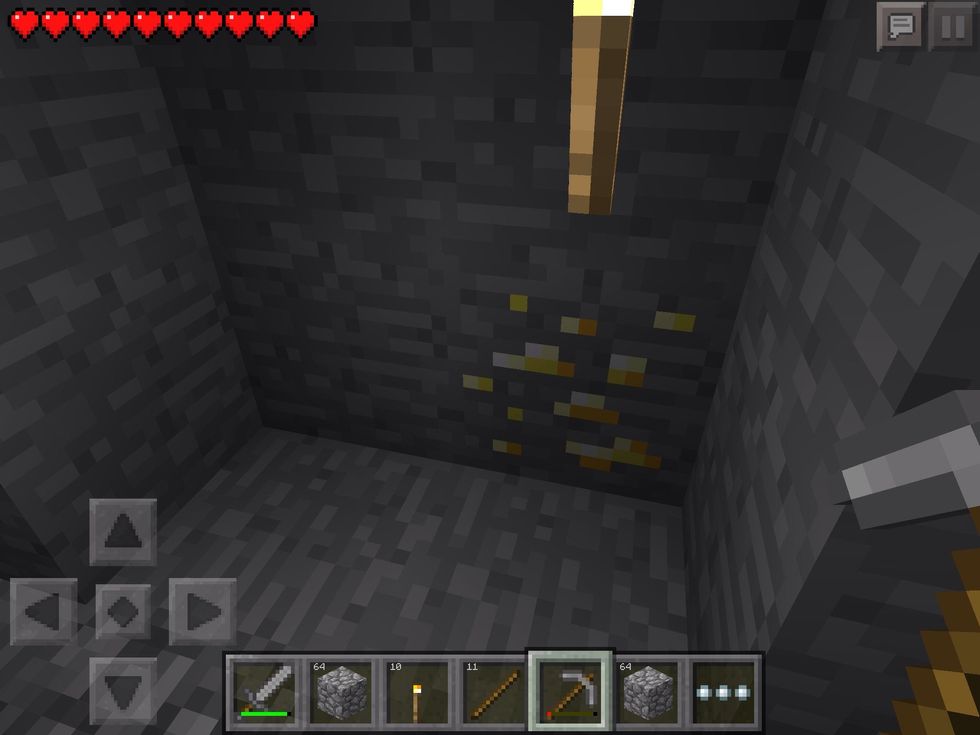 Even better, Gold Ore! Unfortunately, you can't mine Gold (or Diamonds for that matter) without an Iron pick axe. Best remember this for later.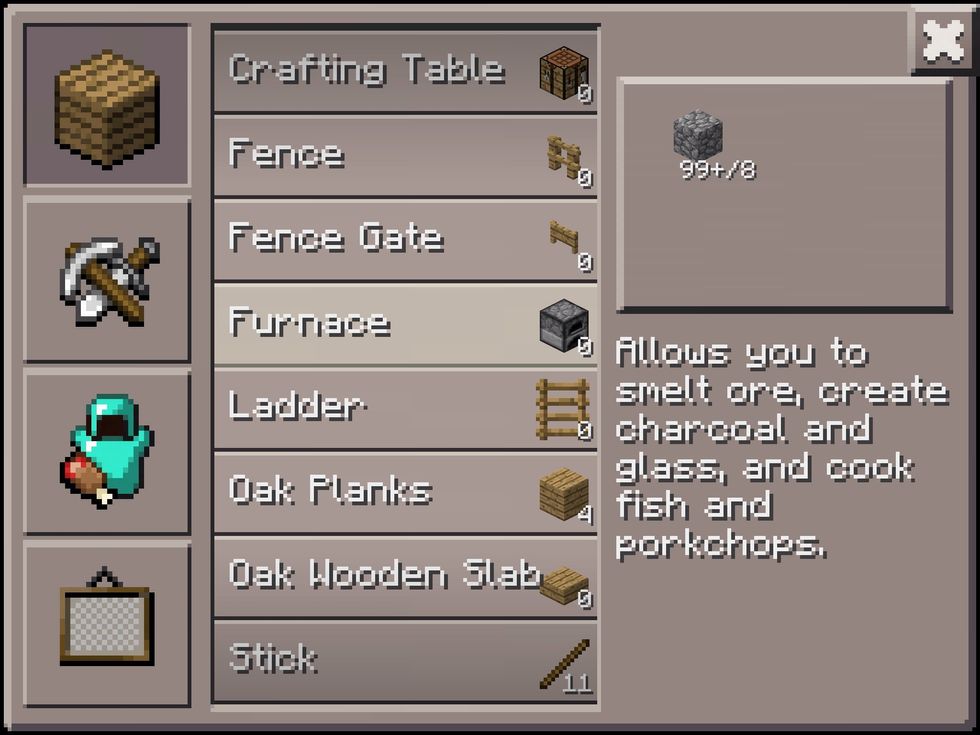 Your newest piece of furniture and perhaps the most essential, a Furnace. Made with cobblestone, you need this to smelt and cook all sorts of items!
Furnace in place, time to smelt some iron!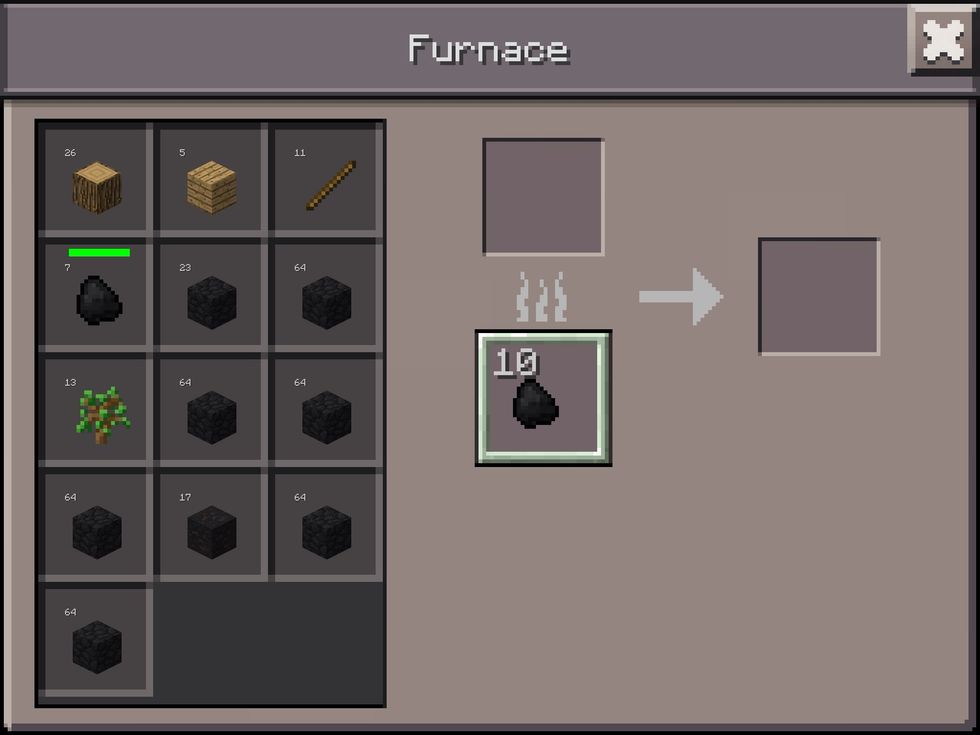 Coal is the best material to use in furnaces. Click the bottom slot to choose your fuel. Any highlighted item will burn....but coal is still the best!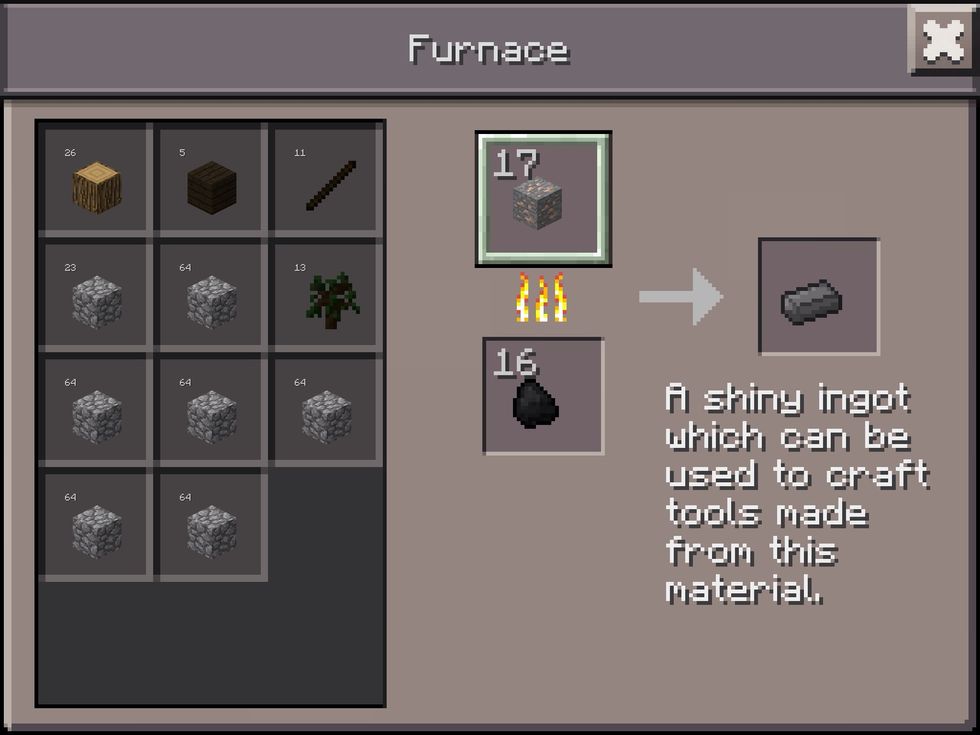 The top slot is for the item you want to cook/smelt. By smelting your iron ore, you now have real iron! A successful mining trip, I say!
New mine next to our shelter, we're doing really well!
Next time, we'll explore our new world and see what else Minecraft has to offer!
The creator of this guide has not included tools
Holly Ariake
Hello! You're looking lovely today! Feel free to request any Minecraft guides for PE Edition.