In this guide, I'm going to show you how you can build a home media server on a budget. The server itself is protected by a parity drive, giving you peace of mind with your files and media.
The unRaid community has created many How To guides so I'll post links where appropriate. This is meant as more of a basic guide so people realise how easy it can actually be to build a server.
The first job is to decide what parts to use, and this will be dictated by what you want to do with the server. For a basic server, you may be able to recycle an old pc you have lying about.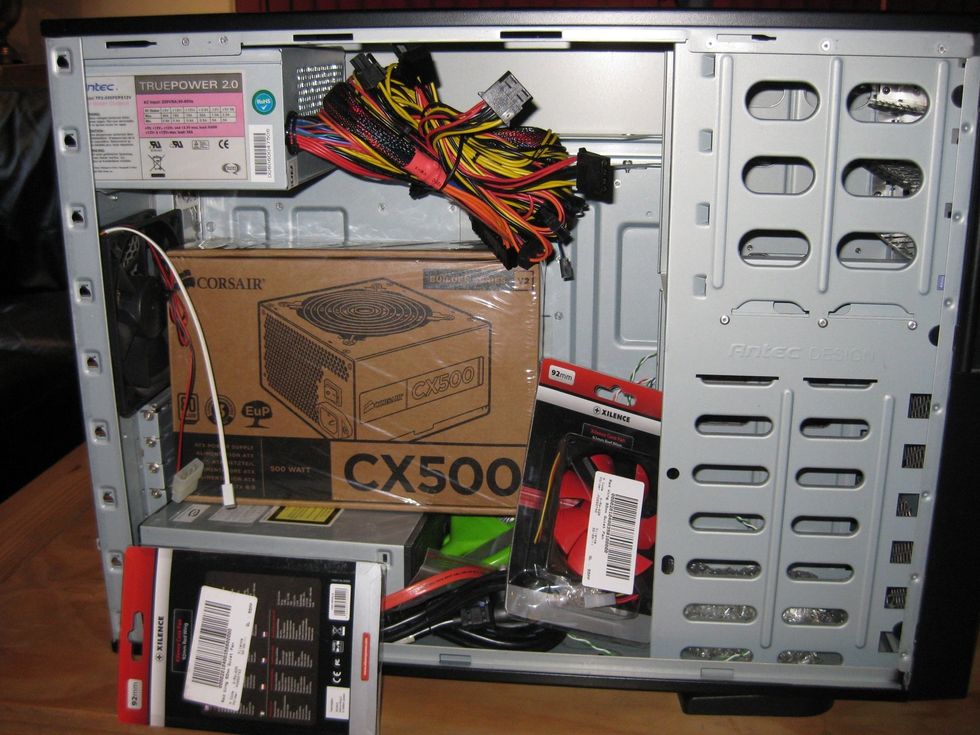 I wanted to build a server that I could store media such as hd movies, music and photos on, and stream them to many devices simultaneously, so I required more horsepower than an old pc could provide.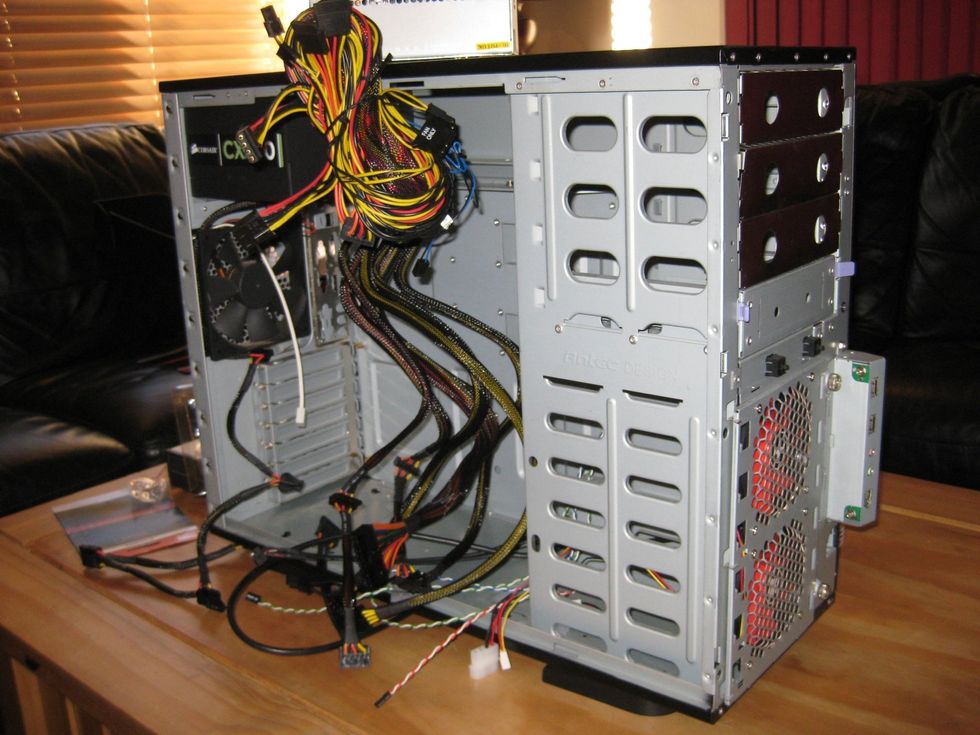 The case: due to having a daisy chain of USB hard drives, I wanted to be able to expand my storage easily, so I picked up an Antec Titan 550 on eBay this gave me space for 12x 3.5" drives (36 Tb)
For all hardware questions, or to find out if your existing stuff is compatible, you can check out the unRaid hardware forum here: http://lime-technology.com/forum/index.php?board=3.0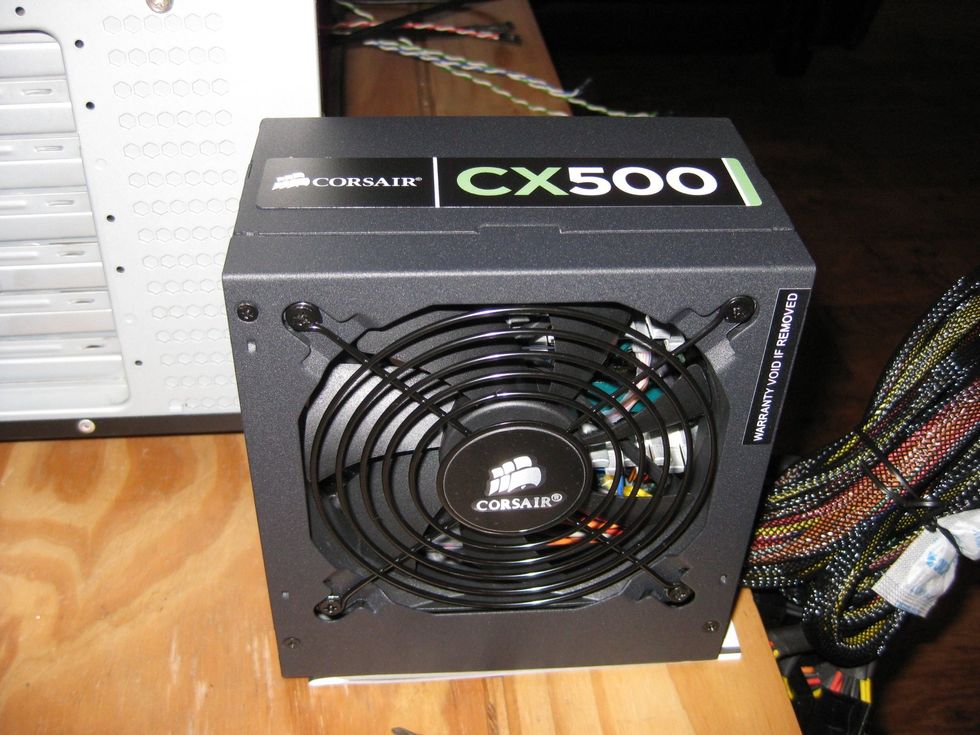 The Power Supply: for smooth operation, it is important that your psu has a 12v Single Rail design. Because a server is always switched on, I invested in an environmentally friendly one.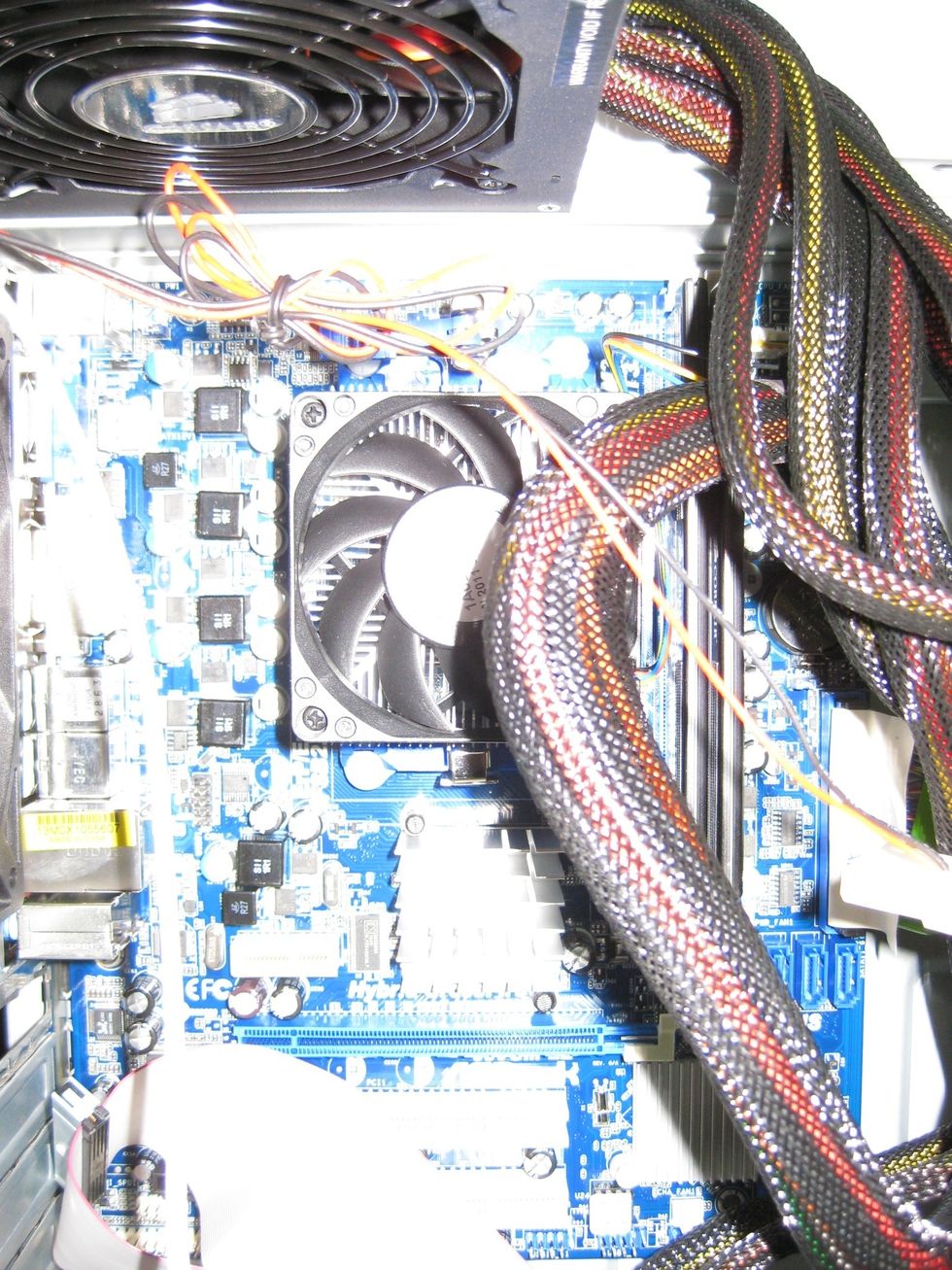 The Motherboard: If you have an old motherboard lying around, check whether it is compatible here: http://lime-technology.com/forum/index.php?board=9.0 I bought an Asrock 880GM-LE which is ideal.
One consideration with the motherboard is the amount of Sata connections for connecting your drives. Mine has 6, with a PCI-E port for connecting another Sata Contoller.
The Processor: Again, you may wish to recycle an old processor. I wanted my server to be able to transcode HD video on the fly, and serve it to iOS devices, so I chose a quad core 3.2Ghz AMD one.
A single core processor is more than sufficient for serving files. My machine will have a number of other tasks, which is why it's high powered. More info can be got from the motherboard forum.
Ram memory: You will need to select ram compatible with your motherboard. Crucial Memory have a tool to help: http://www.crucial.com I selected 8G to assist with video transcoding. 4G is plenty.
Hard Drives: Again, you may have old hard drives lying around you can re-use. I bought 3x 2 terabyte WD green drives to start with. Your largest drive will have to be sacrificed as the parity drive.
The parity drive is your server's protection, and MUST be at least the same size as the next biggest drive in the array. I chose WD Green, as they are low power consumption.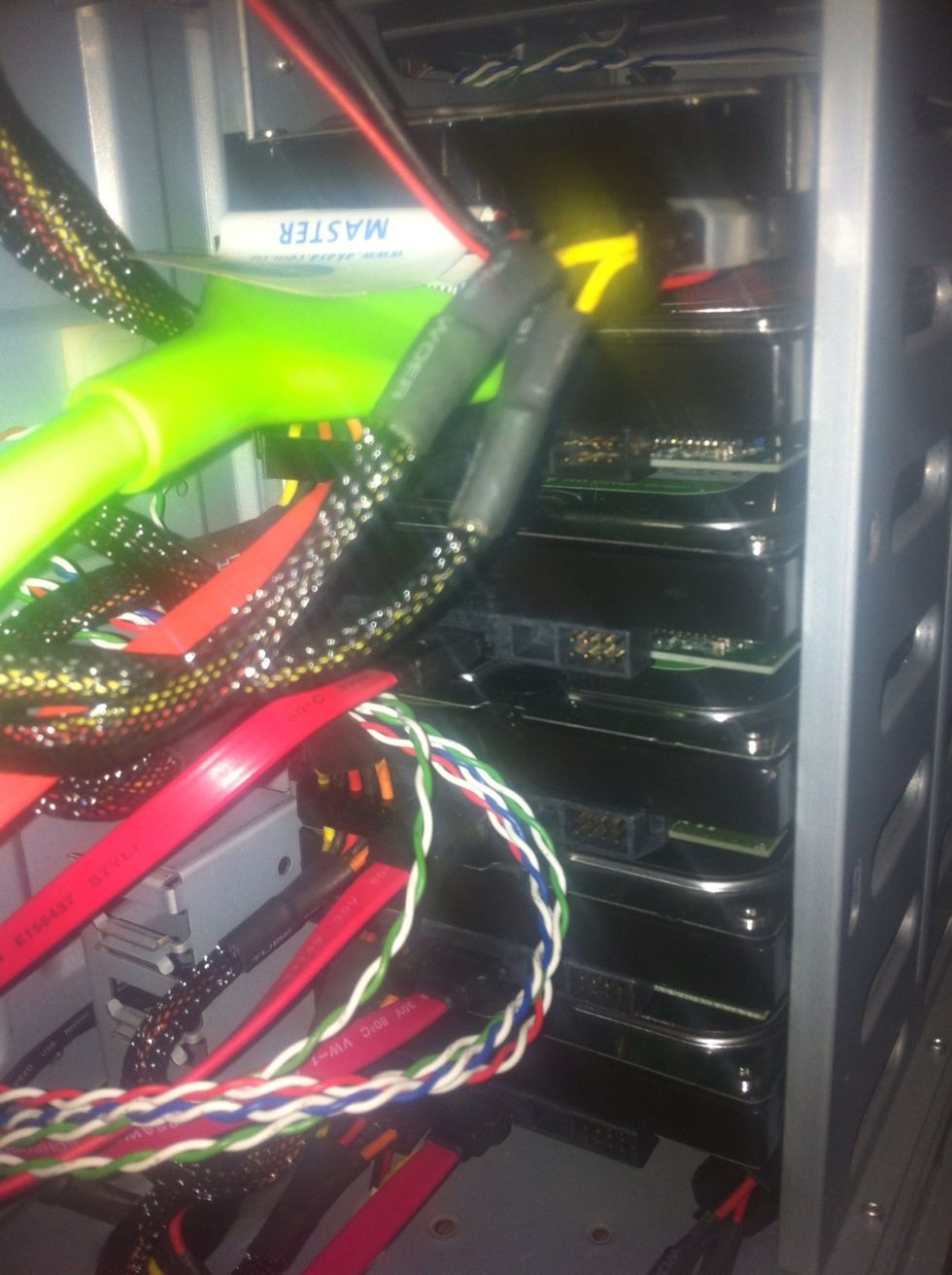 I also had 2x WD Green 1tb drives recycled from external hard drives, and a 160gb seagate 7200rpm IDE drive I planned on using as a cache drive. This gave me total storage of 6tb plus 2tb parity.
Cache Drives: Because parity has to be updated when writing to the server, you can install a cache drive. Data is written to this drive, then copied to the array through the night, increasing speed.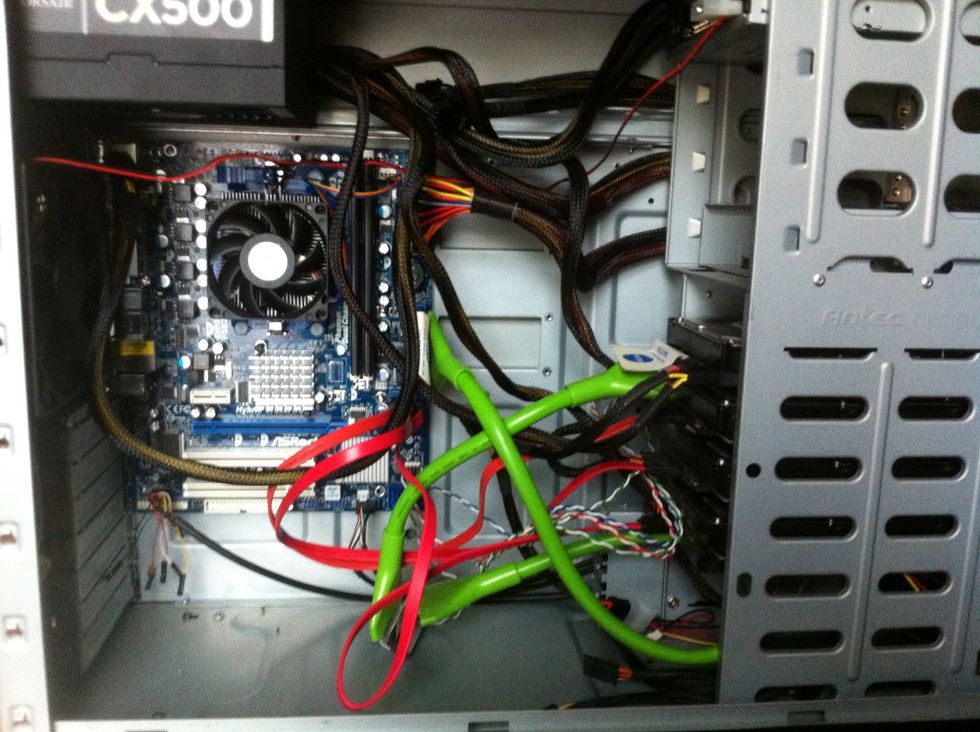 Connect everything up. Install the processor and ram. Then connect power to the motherboard: there will be instructions with your board, however, the connectors are designed to be pretty foolproof.
If you want ports on the case to work then they need to be connected to headers on the mobo. Check your manual for further info. It is a good idea to install a USB port on a header INSIDE the case.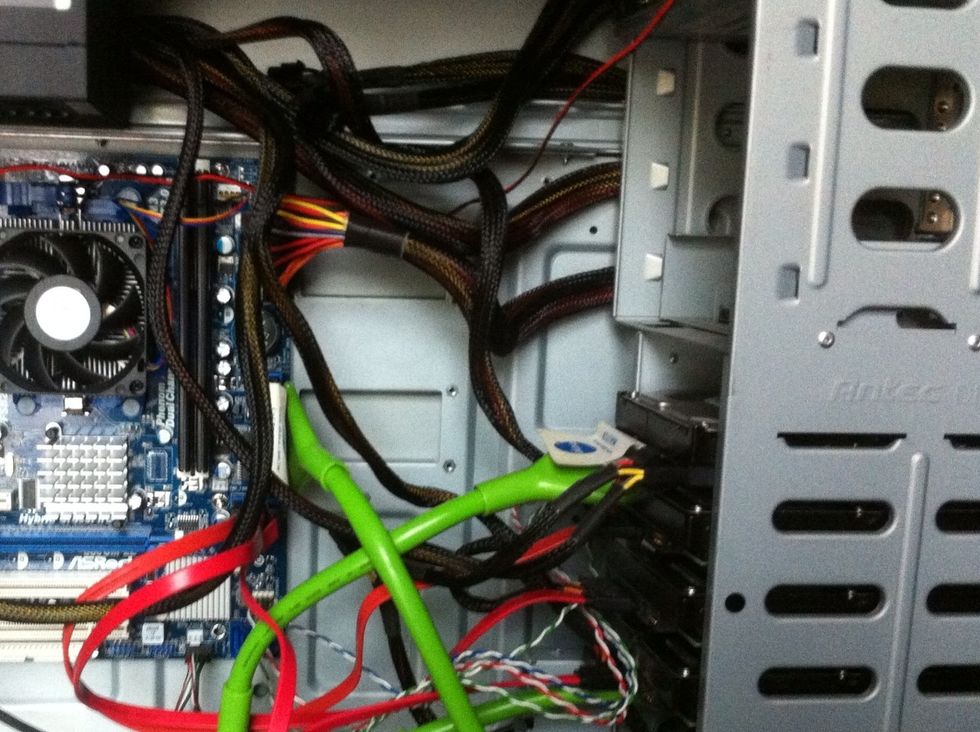 Connect up the drives and any fans that need a power connection. At this stage, also mount your internal USB port to a USB header on the mother board. Double check all connections.
For the next step, you will need to create a 'bootable' USB stick, with the unraid Linux software. There are three levels of user licence, depending on how much hard drives you want to use.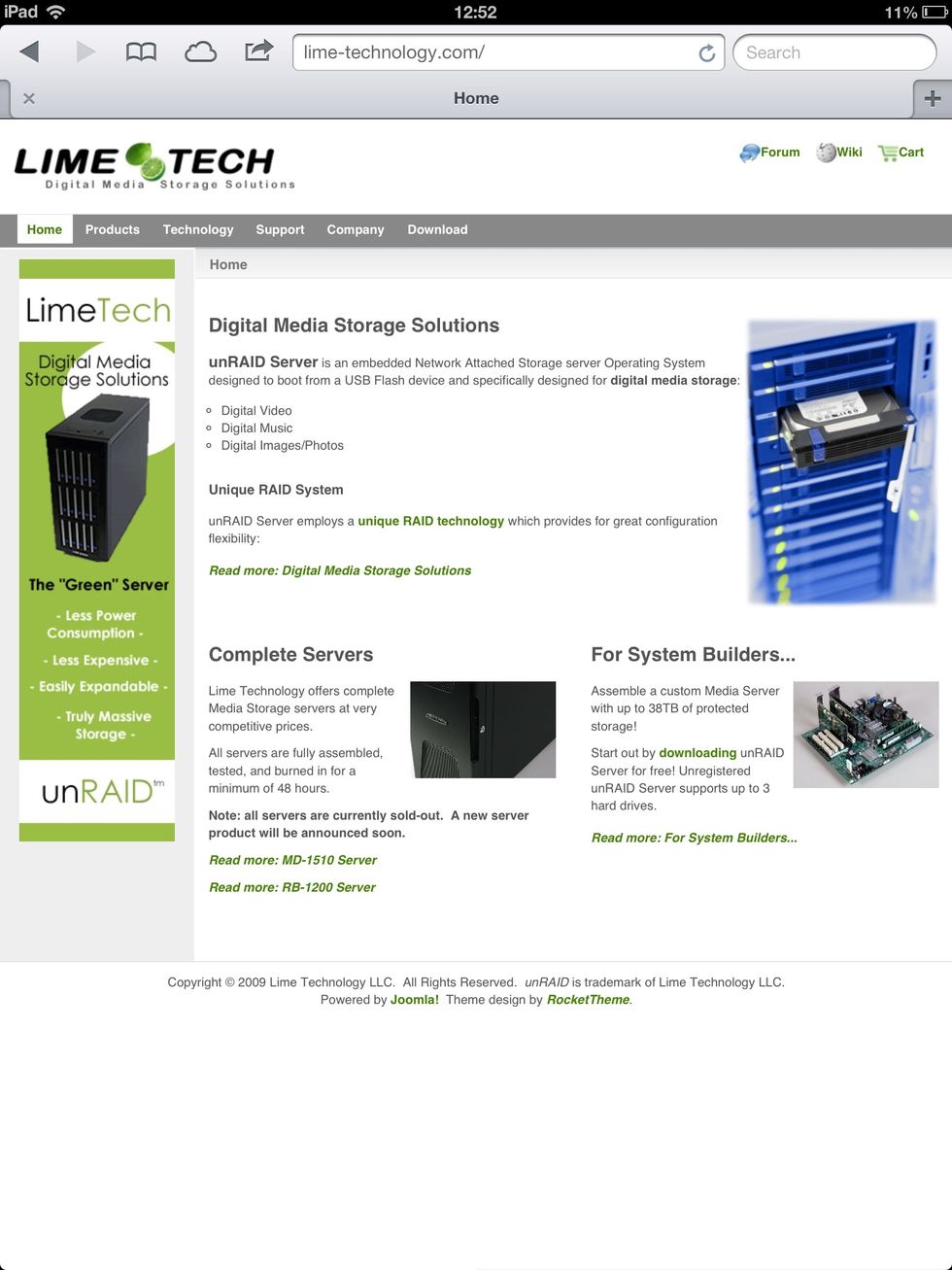 The software and pricing can be downloaded from the lime technology website at http://lime-technology.com/products/registration-keys The basic level allows three drives for free.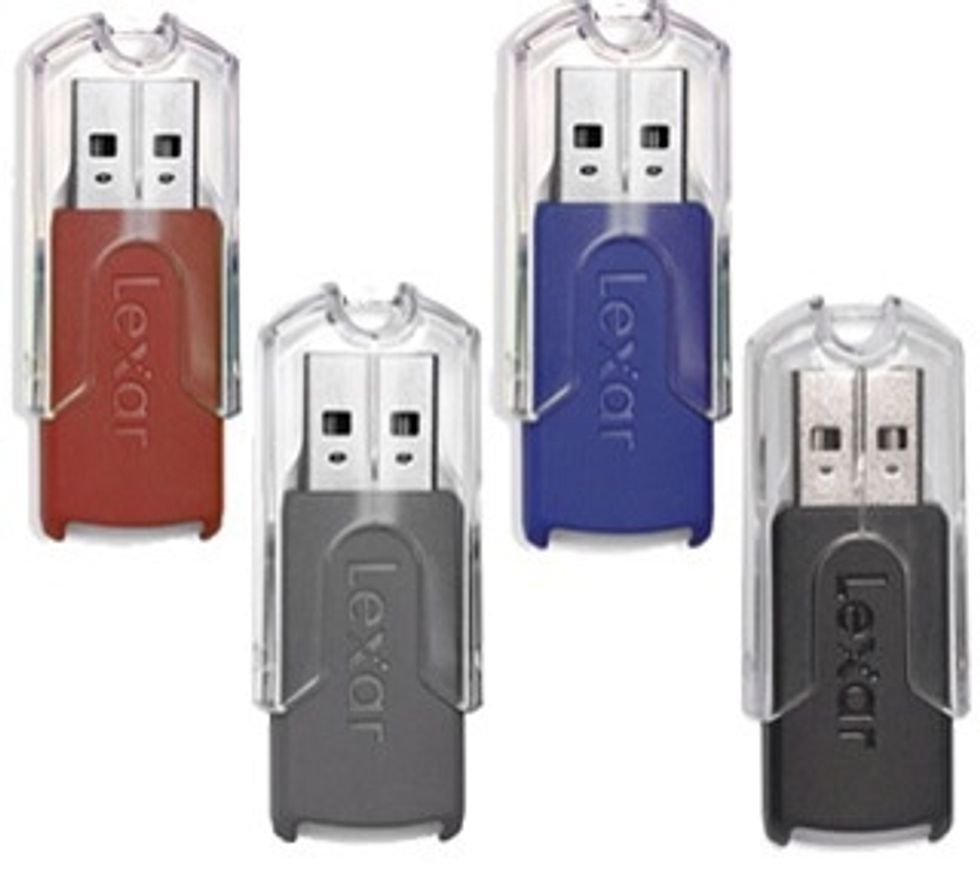 Ensure you have bought a decent quality USB drive for the purpose. I used a lexar firefly, but a sandisk cruzer should be equally capable. For a basic server, a 2gig stick is plenty.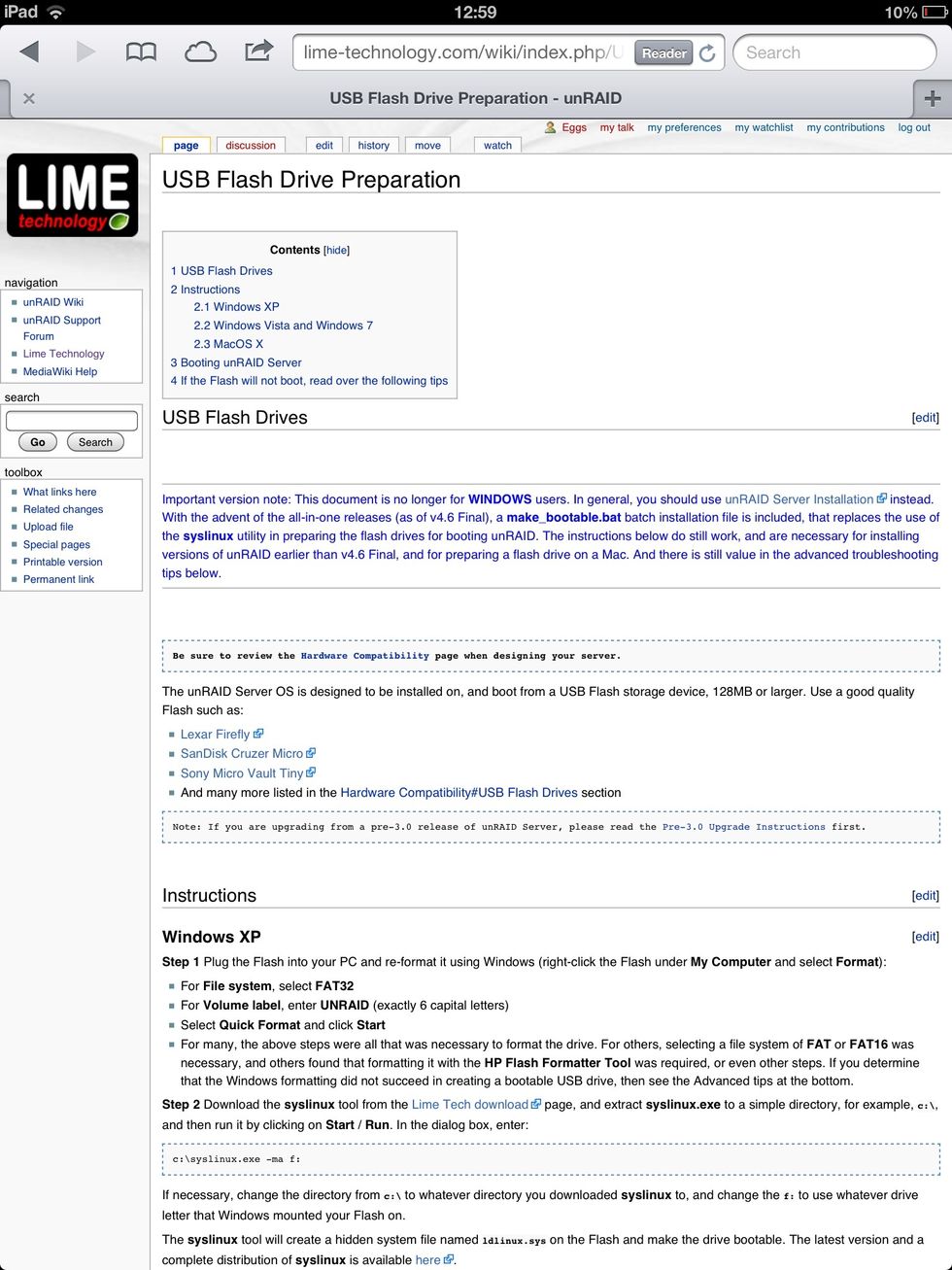 An excellent guide to preparing your flash media exists at http://lime-technology.com/wiki/index.php/USB_Flash_Drive_Preparation You are almost there now!
Attach your USB stick to the server. The physical build is now done, and there are just a couple of software steps left. Connect a keyboard and monitor temporarily. Boot into the bios.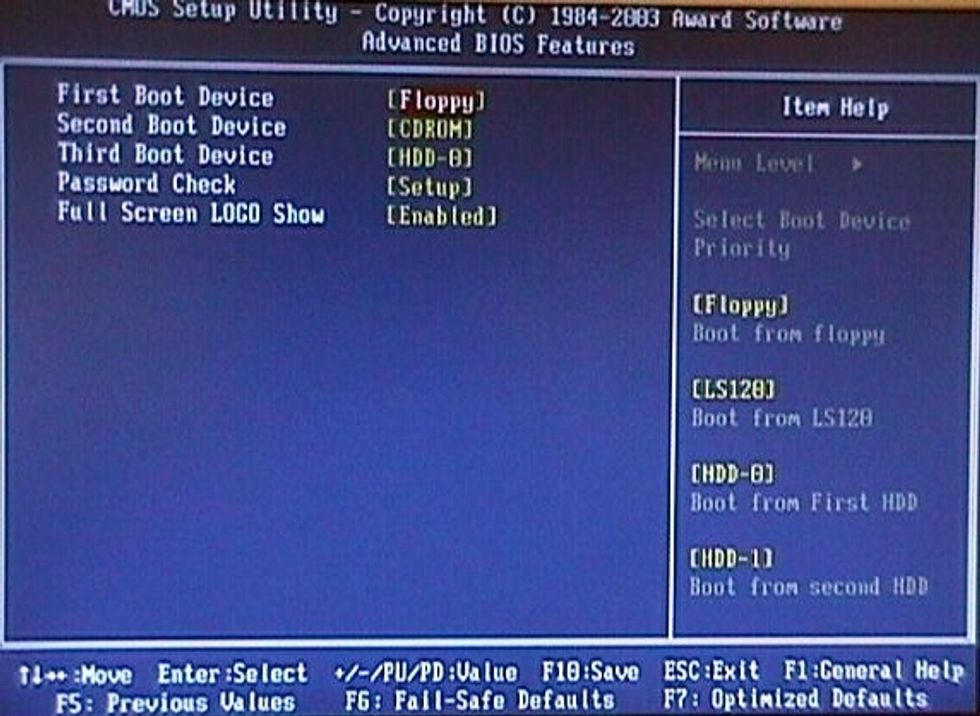 Go to the boot menu, and select USB or removable media as the first boot option. Deselect the rest. Reboot the system and let unraid load. At this point, you should preclear your drives.
Preclear will ensure you give your sever array the best possible start in life. Instructions are available from: http://lime-technology.com/wiki/index.php/Configuration_Tutorial
That's pretty much it. You can disconnect all peripherals and log into your server via a browser. The ip you need will be listed in your router, and will probably be 192.168.1.xx
The browser menus are self explanatory, and let you configure all sorts of settings. Unraid is not for technophobes, but is an excellent and cheap solution for anyone remotely useful with tech.
I hope this guide has helped you decide whether unraid is for you. There is excellent support available from the unraid community at lime technology forums. My data needs have been met!
Large pc or server case
Motherboard
Power supply
Hard drives
USB flash stick
Processor
Ram
Sata controller card (optional)
Extra fans (optional)
Copy of unRaid software (free)