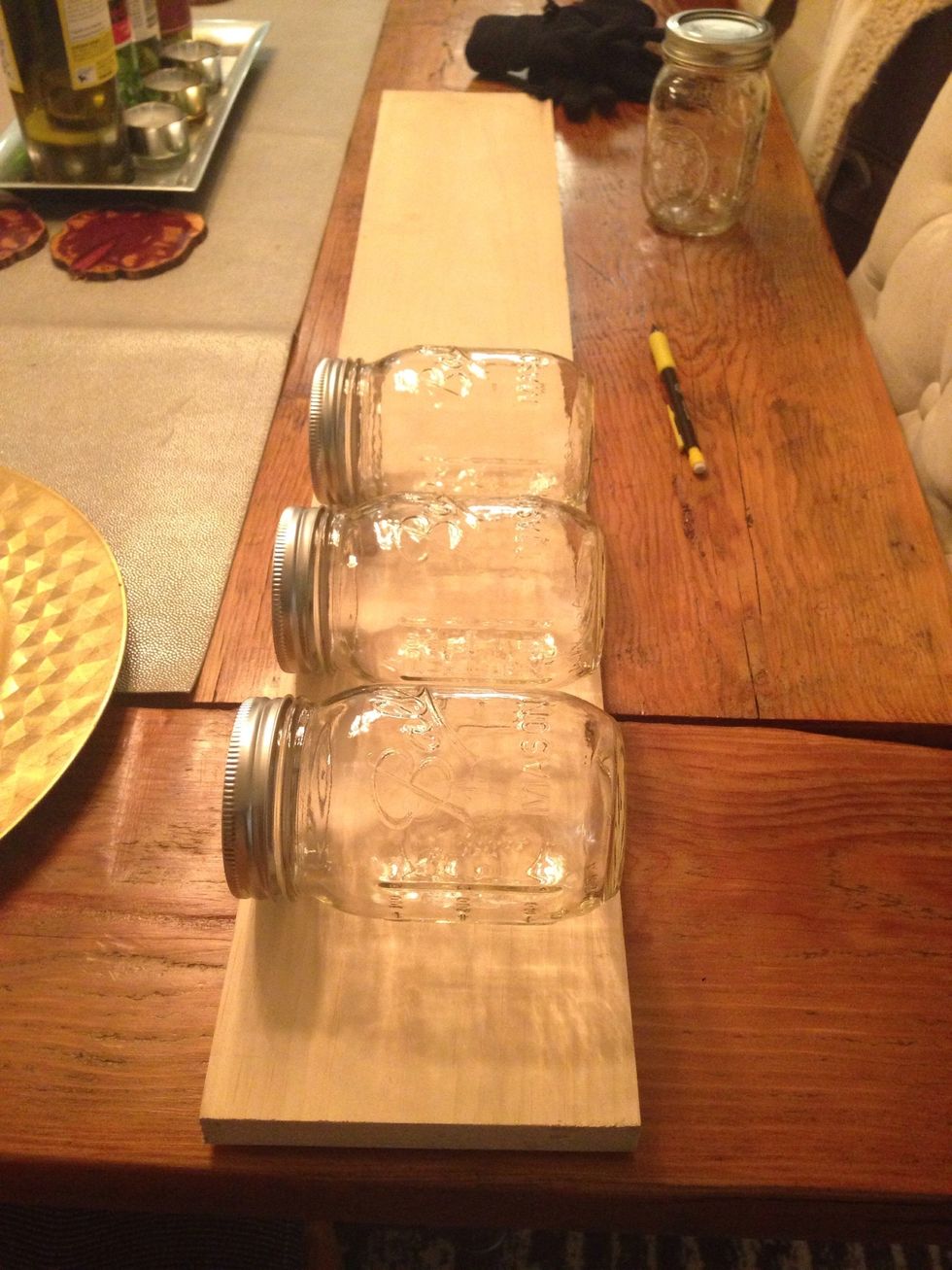 First we decided how many jars we wanted to use.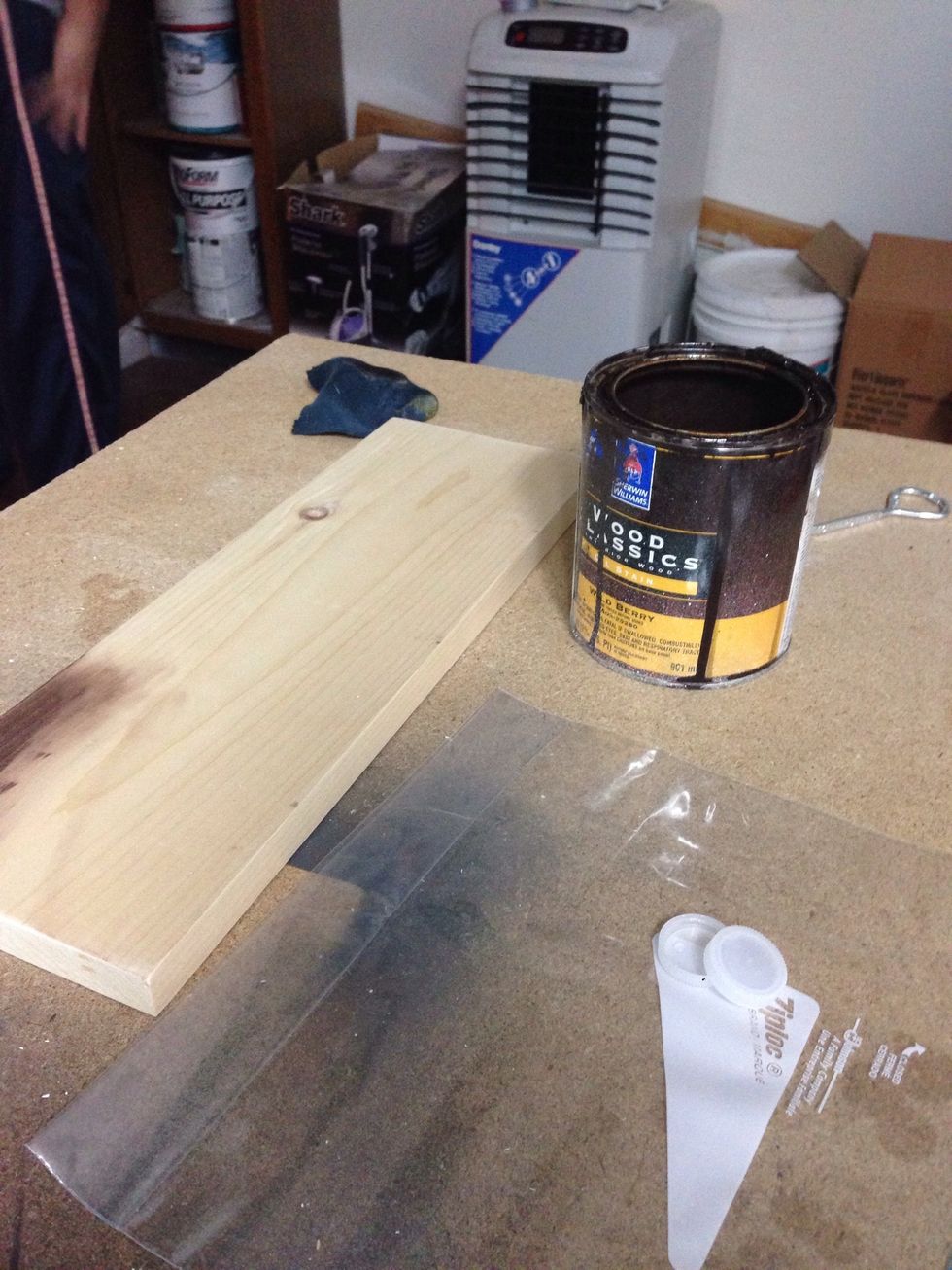 Then we started by cutting and staining the wood.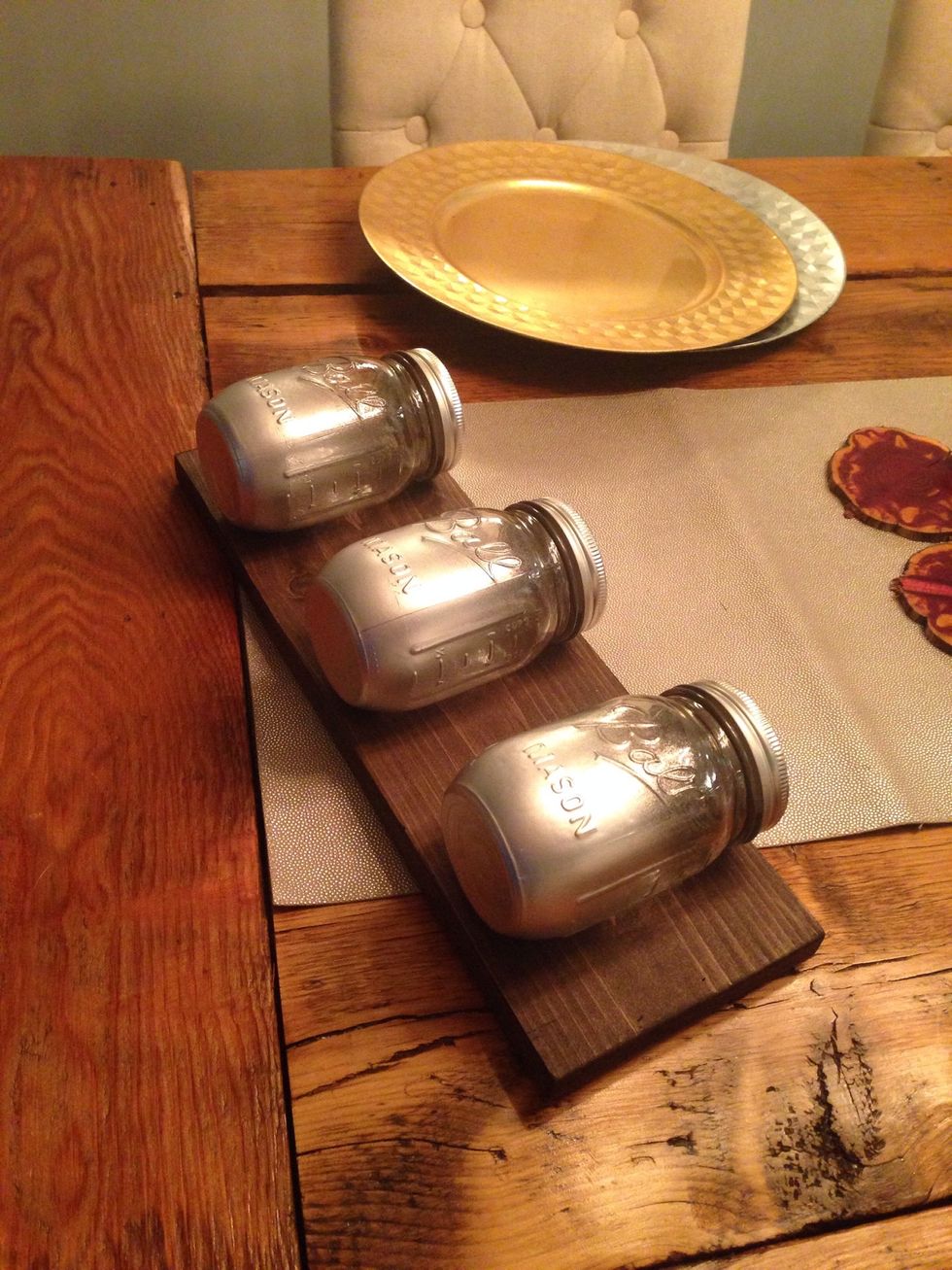 Once it dried we marked where we wanted each jar to go.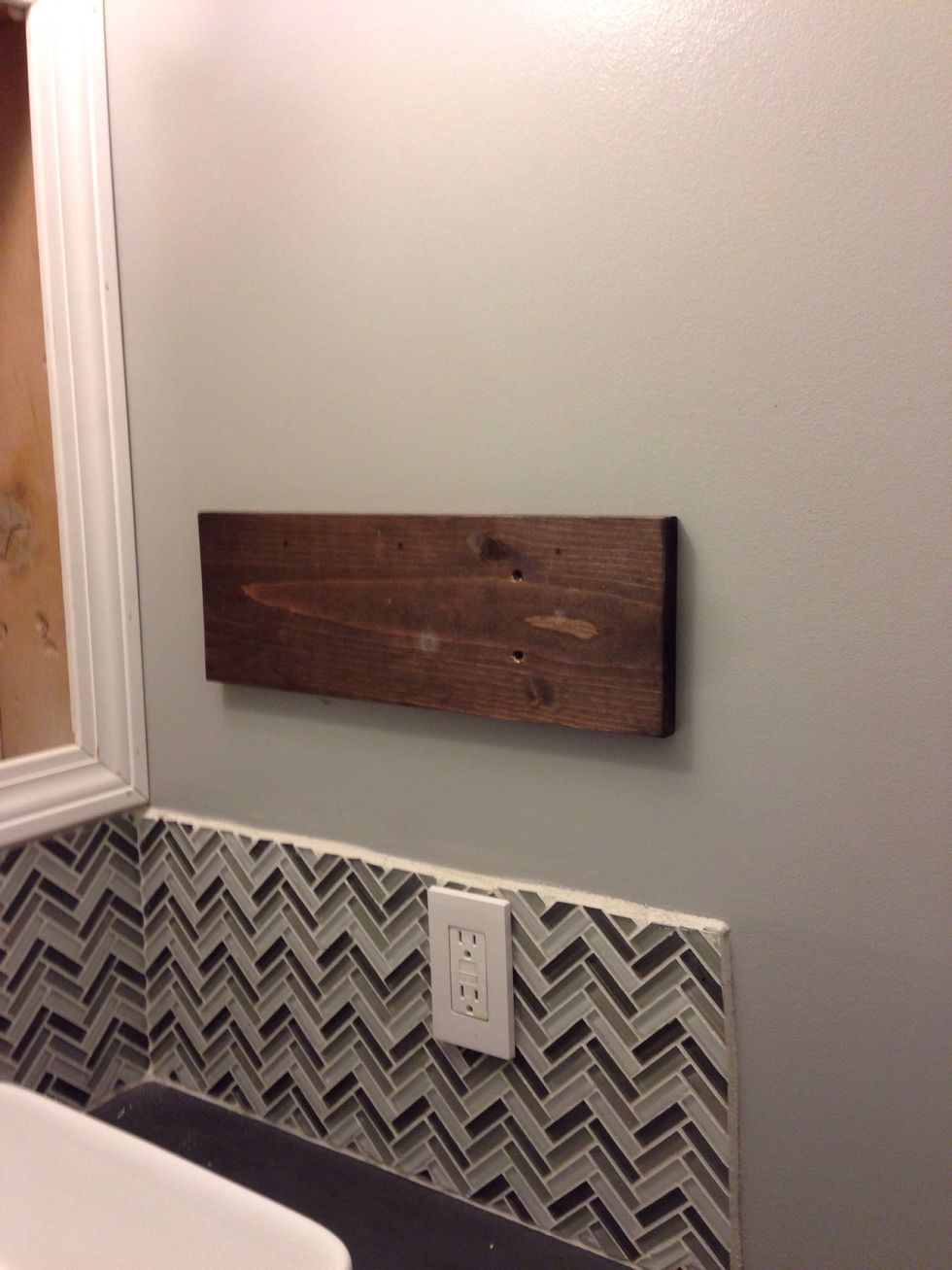 Then we found the stud and use the wood screws to secure the board to the wall.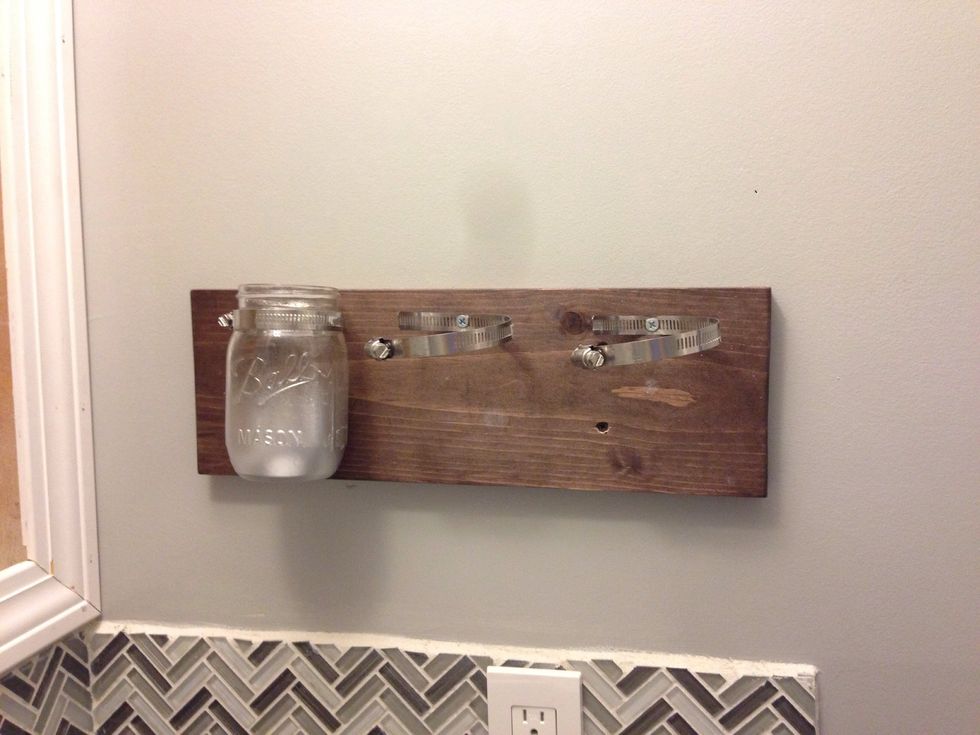 Then we used the metal screws to attach the hose clamps.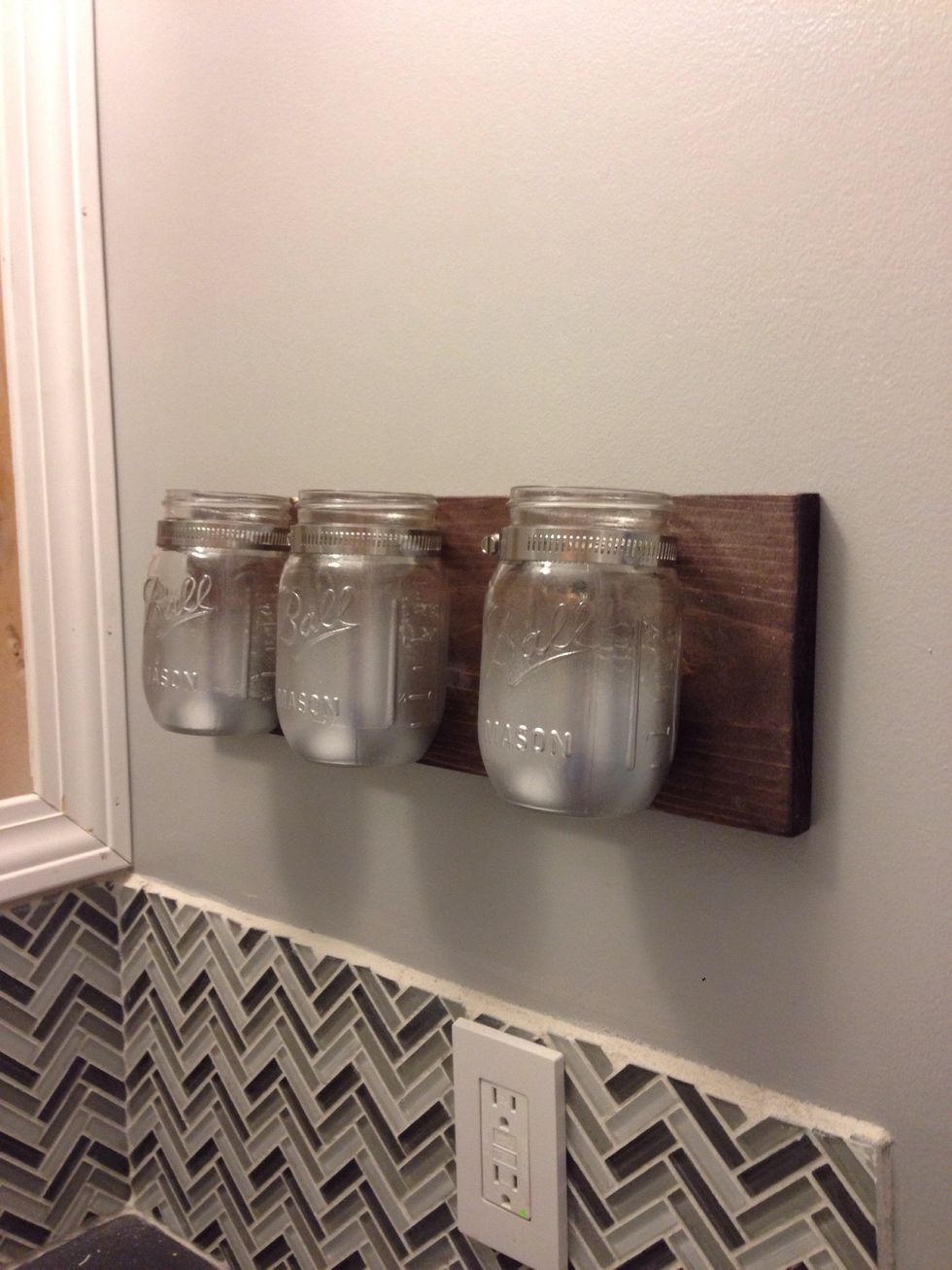 Then we closed the clamps and tightened them around each jar.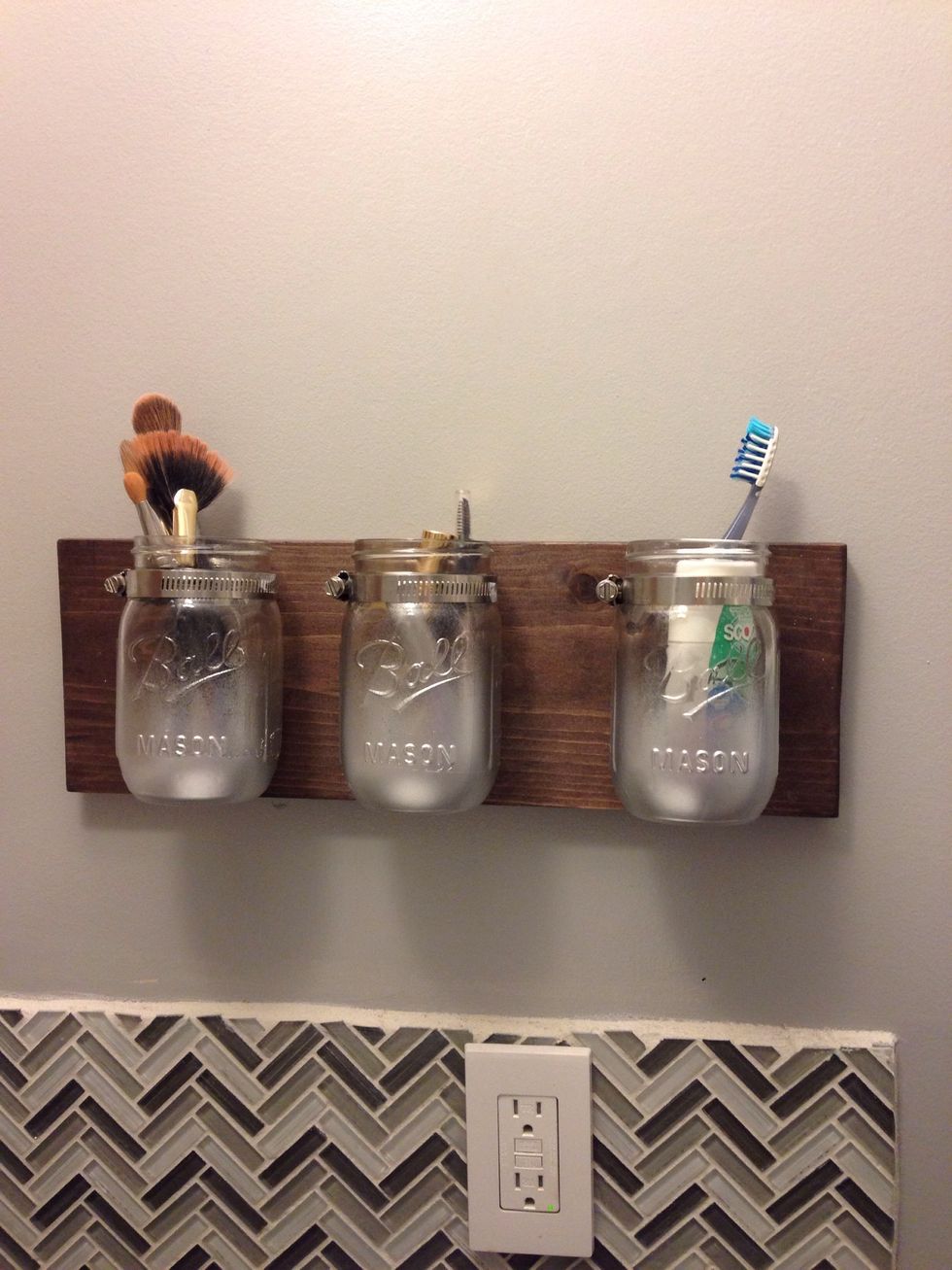 To see more about this guide and other projects check out our blog! www.homechichouse.com
3.0 Mason jars
Wood
Stain
Spray paint
Hose clamps
2.0 Wood screws
3.0 Metal screws