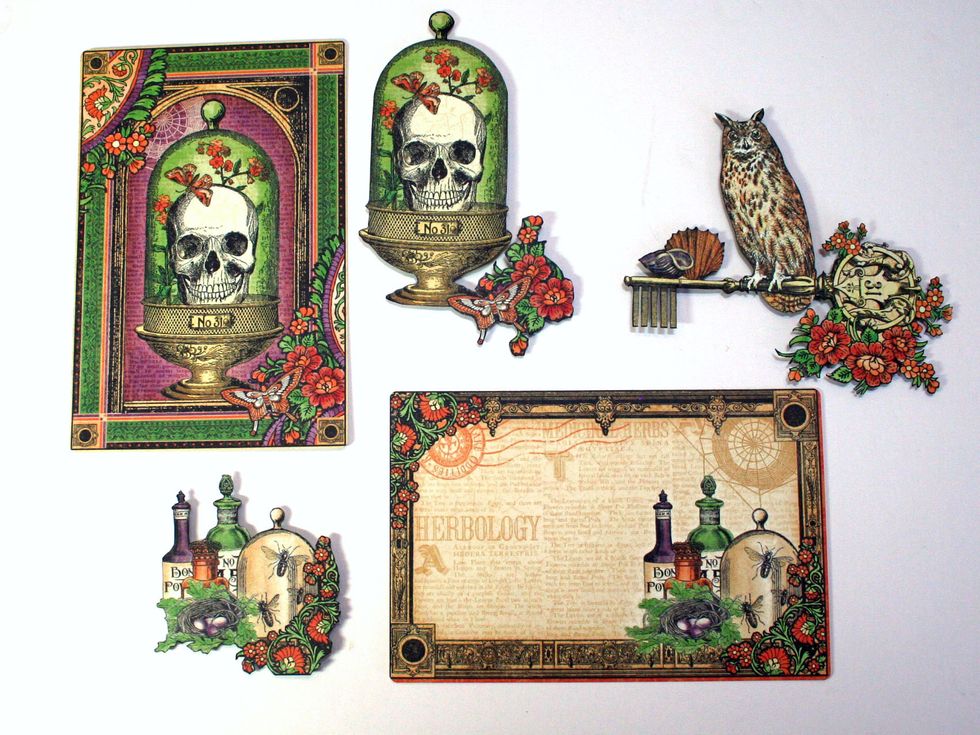 Locate the epherma cards shown and fussy cut the shown elements or locate the same on the cut aparts. Fussy cut the owl from Ghostly Greetings paper.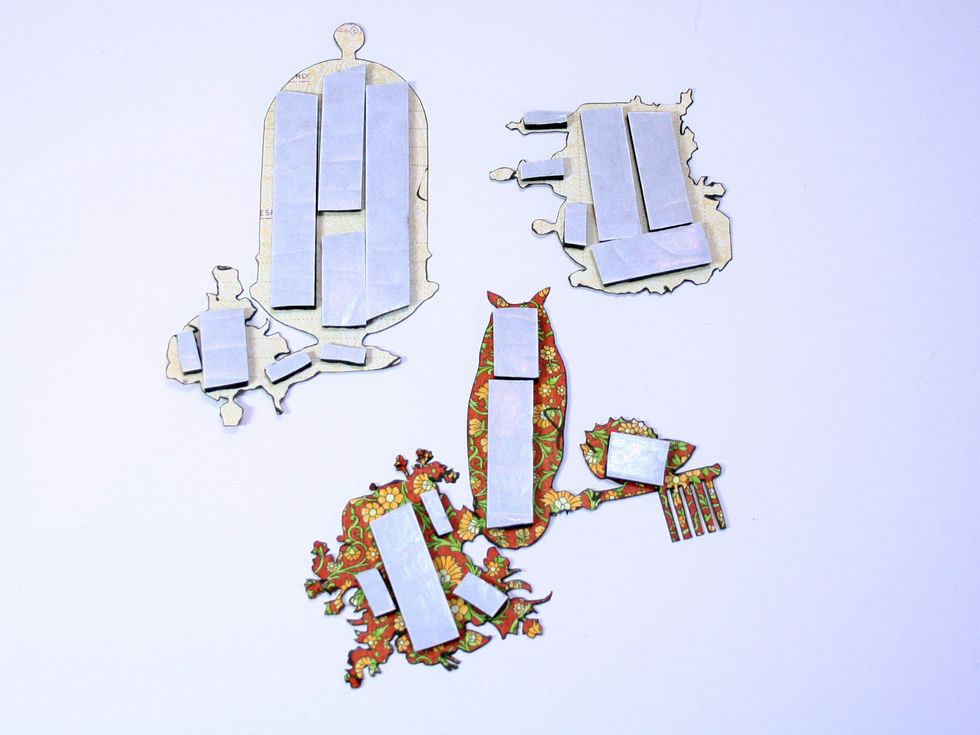 Use foam tape or squares to pop up the fussy cut elements.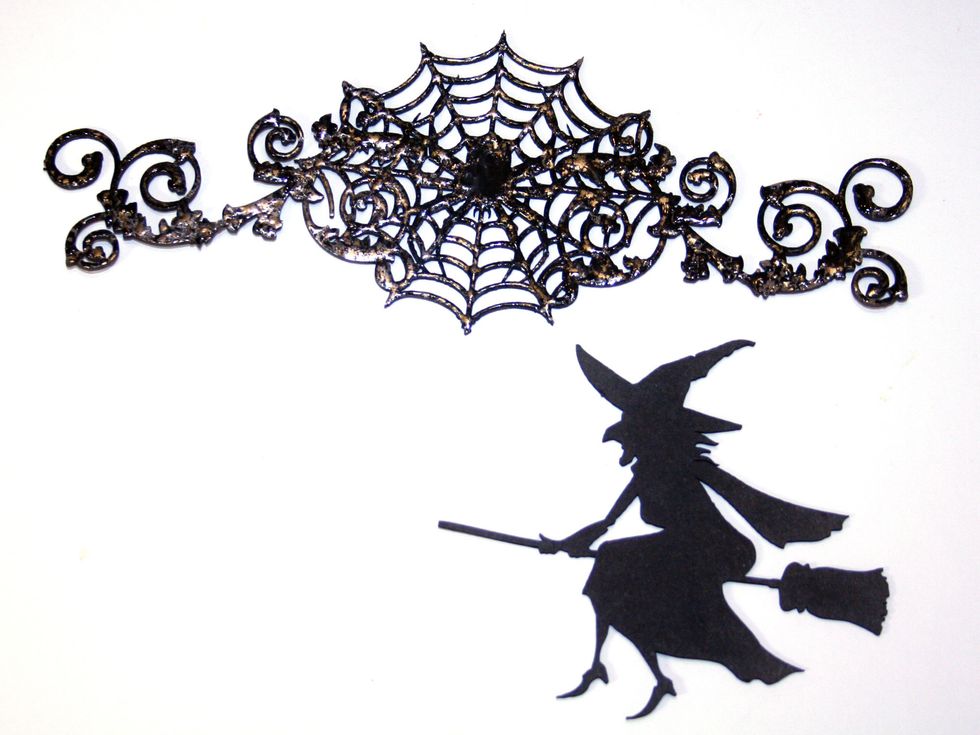 Prepare the chipboard pieces by heat embossing the spider web with Stampendous Aged Black Embossing Enamel. Paint the witch with flat black paint. You could select other embellies in place of these.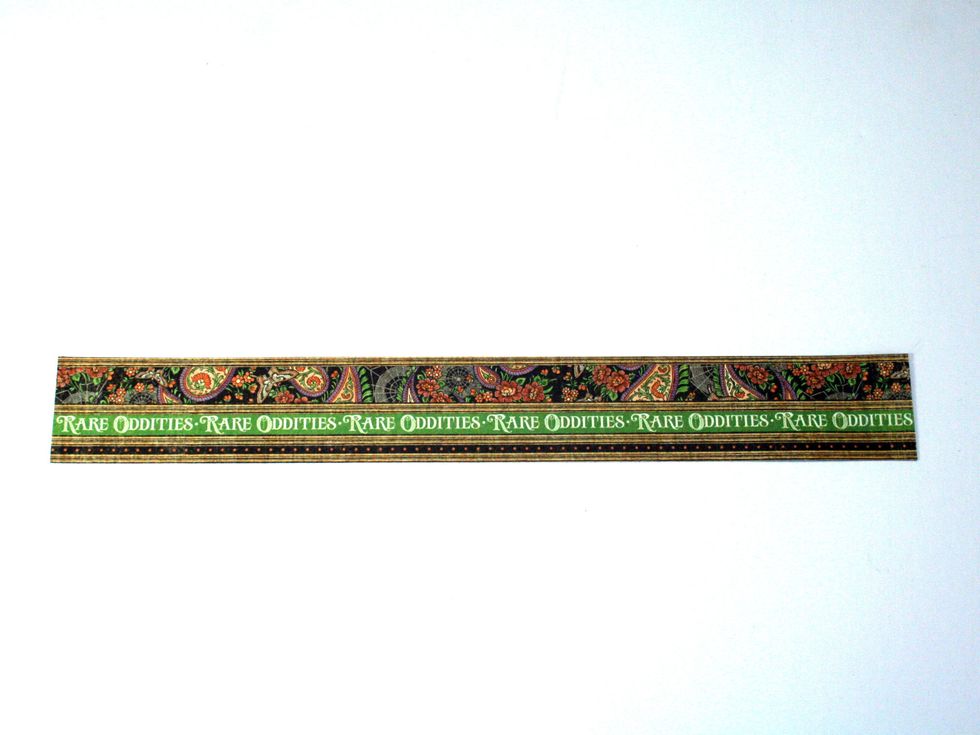 Cut out the strip shown from Brews and Potions paper. Ink the edges.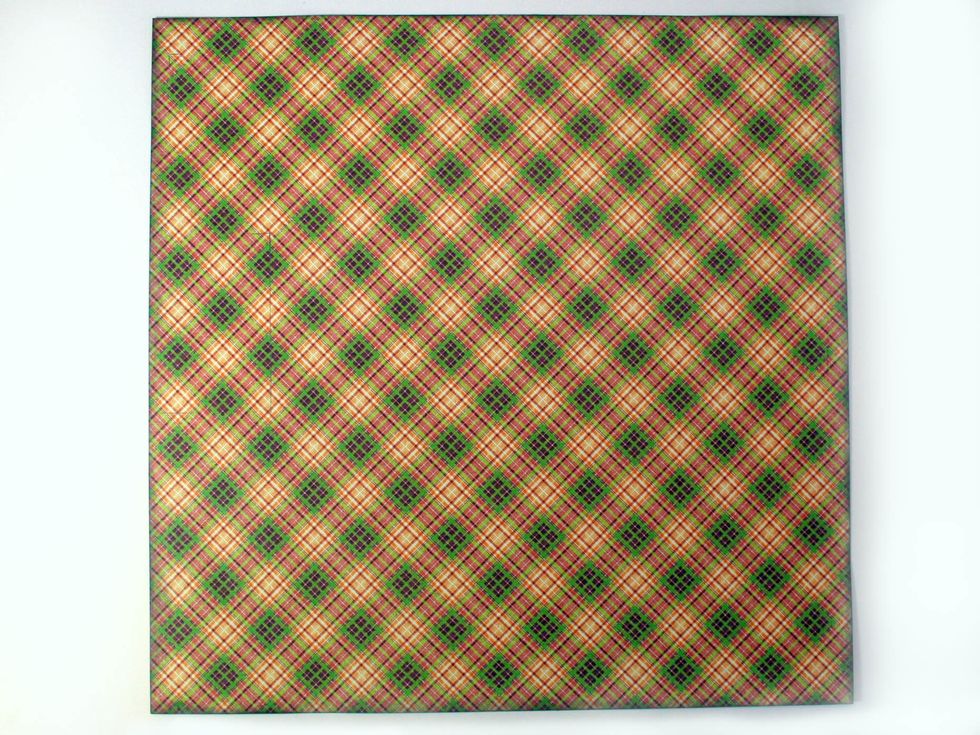 Cut the Rare Oddities paper to 11.5 x 11.5". Ink and distress the edges as desired.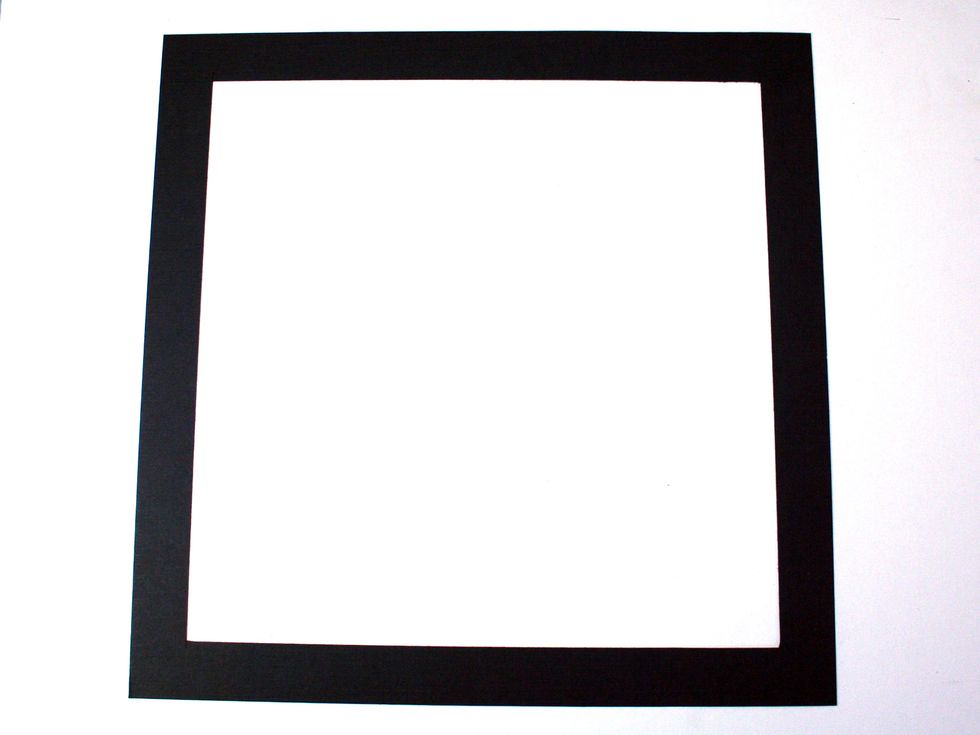 Cut the center from12 x 12" black cardstock, leaving a 1" frame all around.
Center and adhere the 11.5 x 11.5 Rare Oddities square to the black cardstock.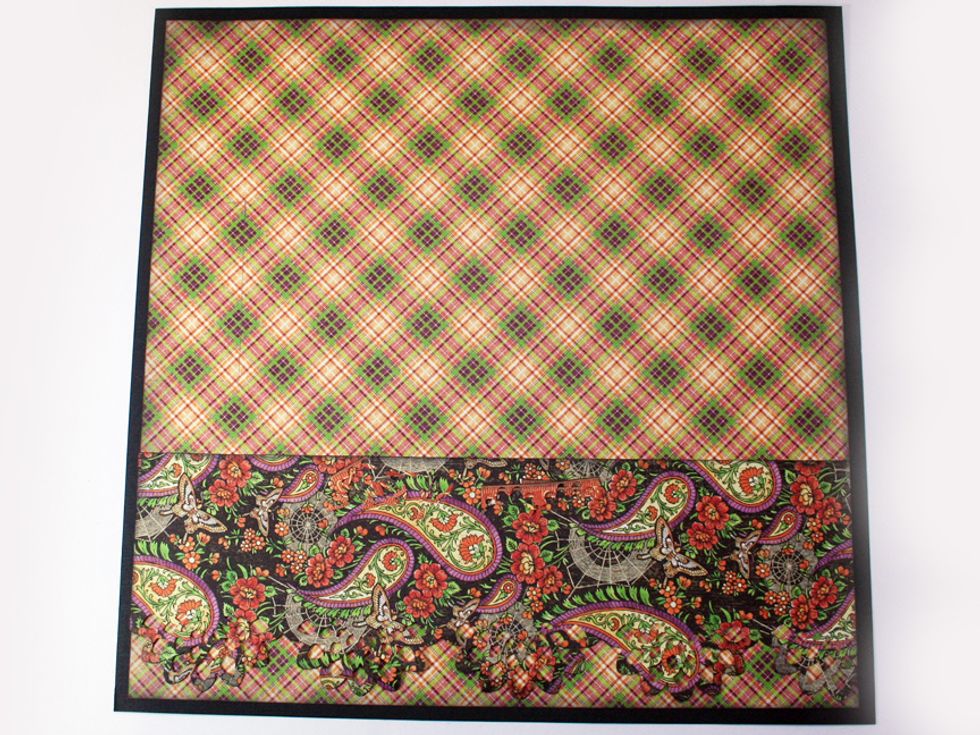 Cut a piece of Charmed, I'm Sure to 11.5 x 4". I border punched the edge with an EK Success punch, Flower Burst. Use any punch that you have or leave it unpunched. Adhere 1/2" from the bottom.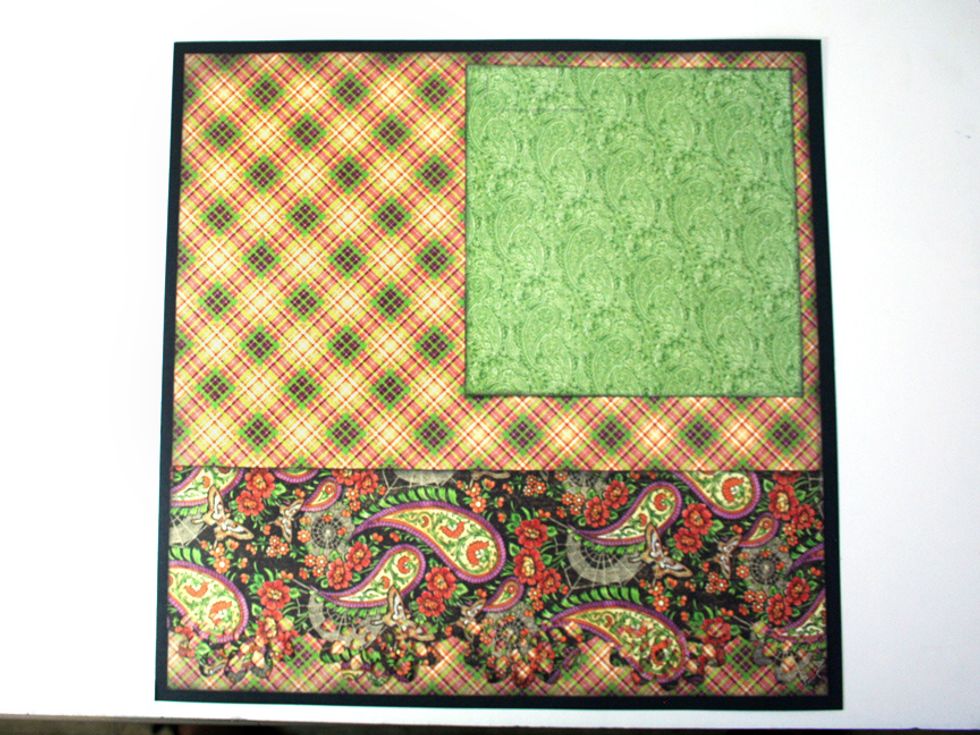 Ink the edges of a green print 6 x 6" square from the Patterns and Solids Pad & adhere about 5/8" from the right and top as shown.
Cut a piece 8.25 x 7.25" from Charmed I'm Sure and border punch the bottom Edge. I used EK Success Pointed Flower. Use whatever you have or leave unpunched.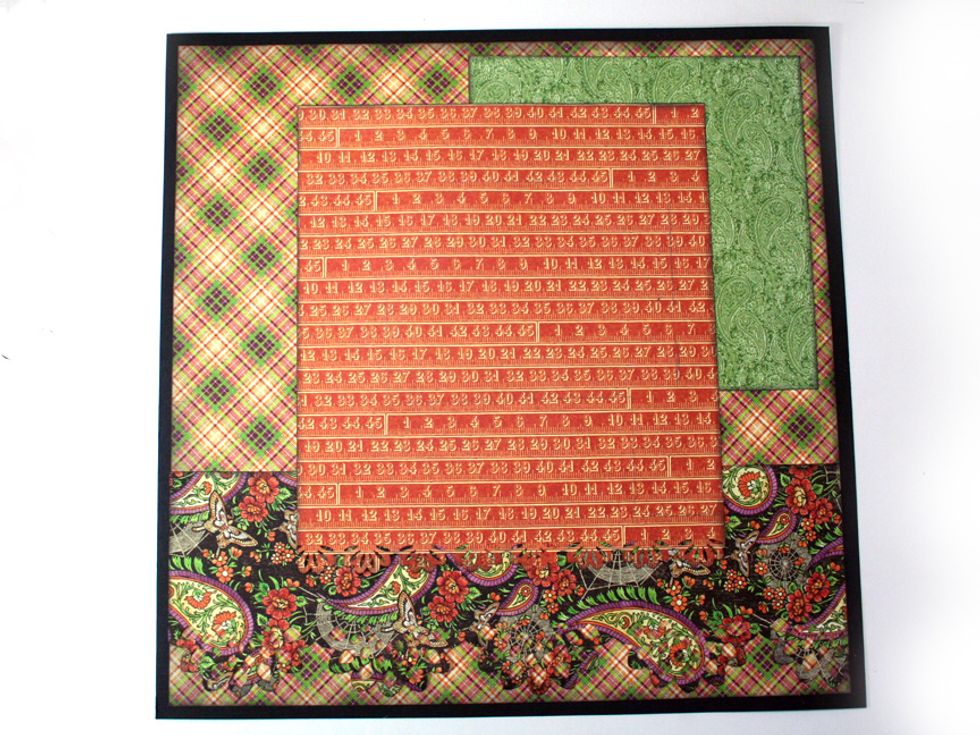 Add over the green square about 2 3/8" from the top and 2 3/8" from the right side as shown. Ink as desired.
Add a black printed 6 x 6 " square from the Patterns and Solids Pad over the Charmed I'm Sure rectangle. Ink as desired.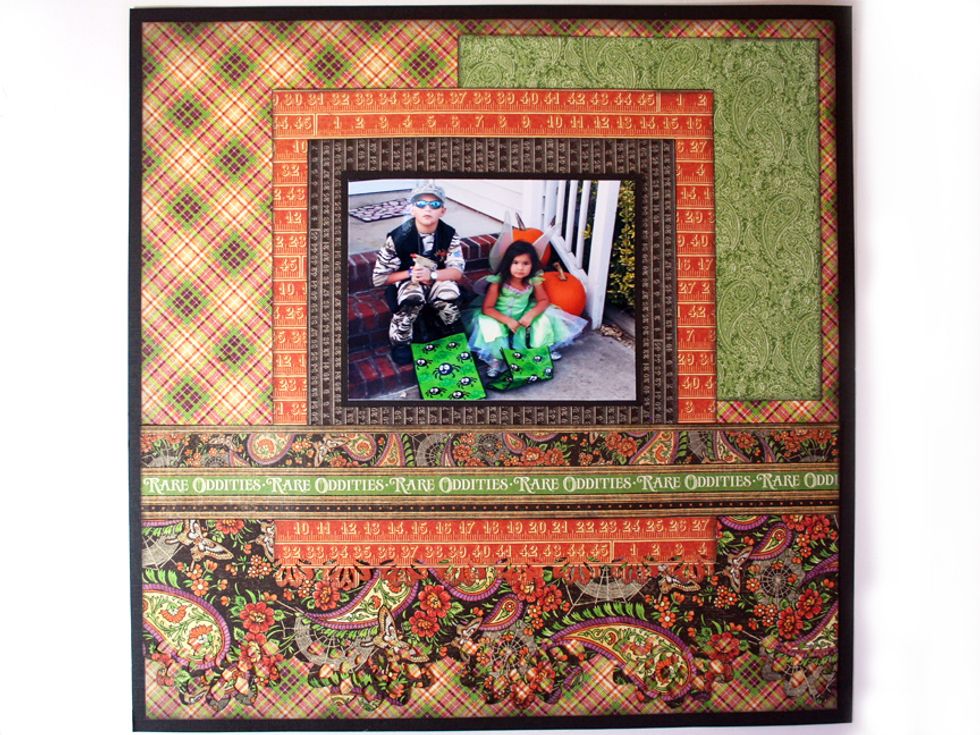 Mat your photo with black cardstock and adhere, centered on the black printed paper.
Ink the fussy cut elements and add to the layout as shown. Add the chipboard web border as shown.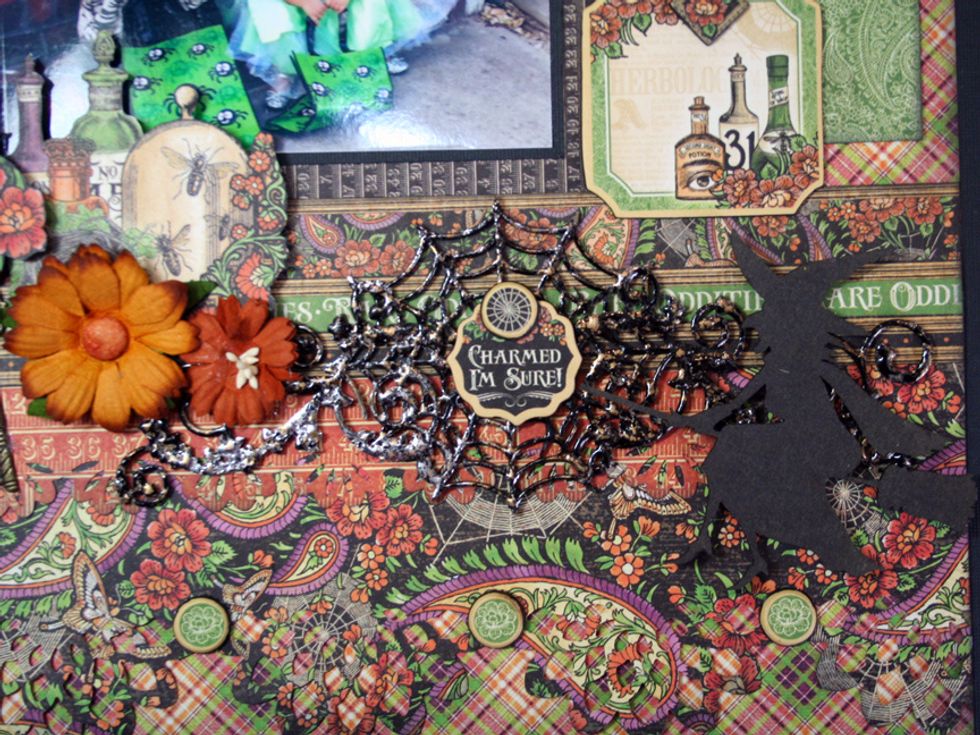 Add the G45 chipboard pieces shown to the center of the spider web. Adhere the witch to the right of the web as shown.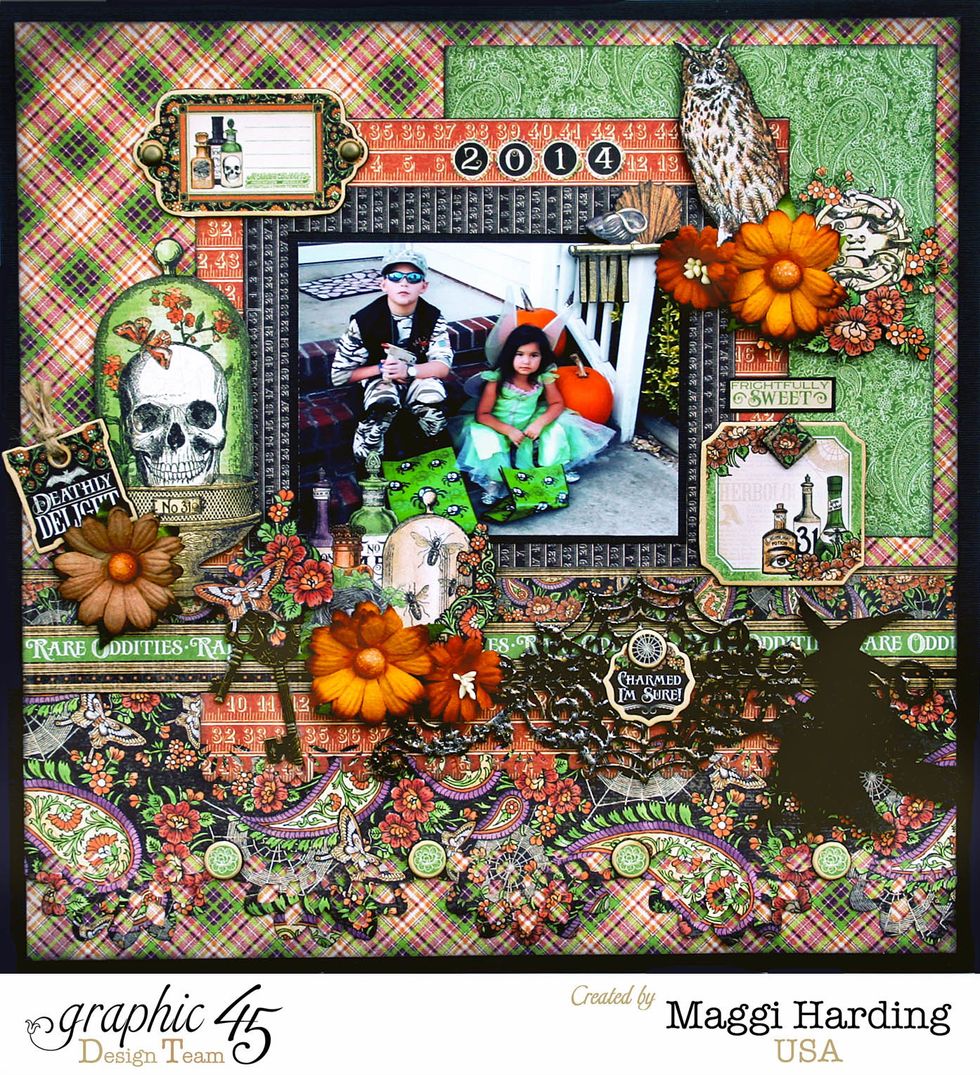 Add chipboard pieces as desired, top left, to the right of the photo and left of the skull dome. Embellish the border cut with small round chipboard pieces as shown near the bottom. Add flowers.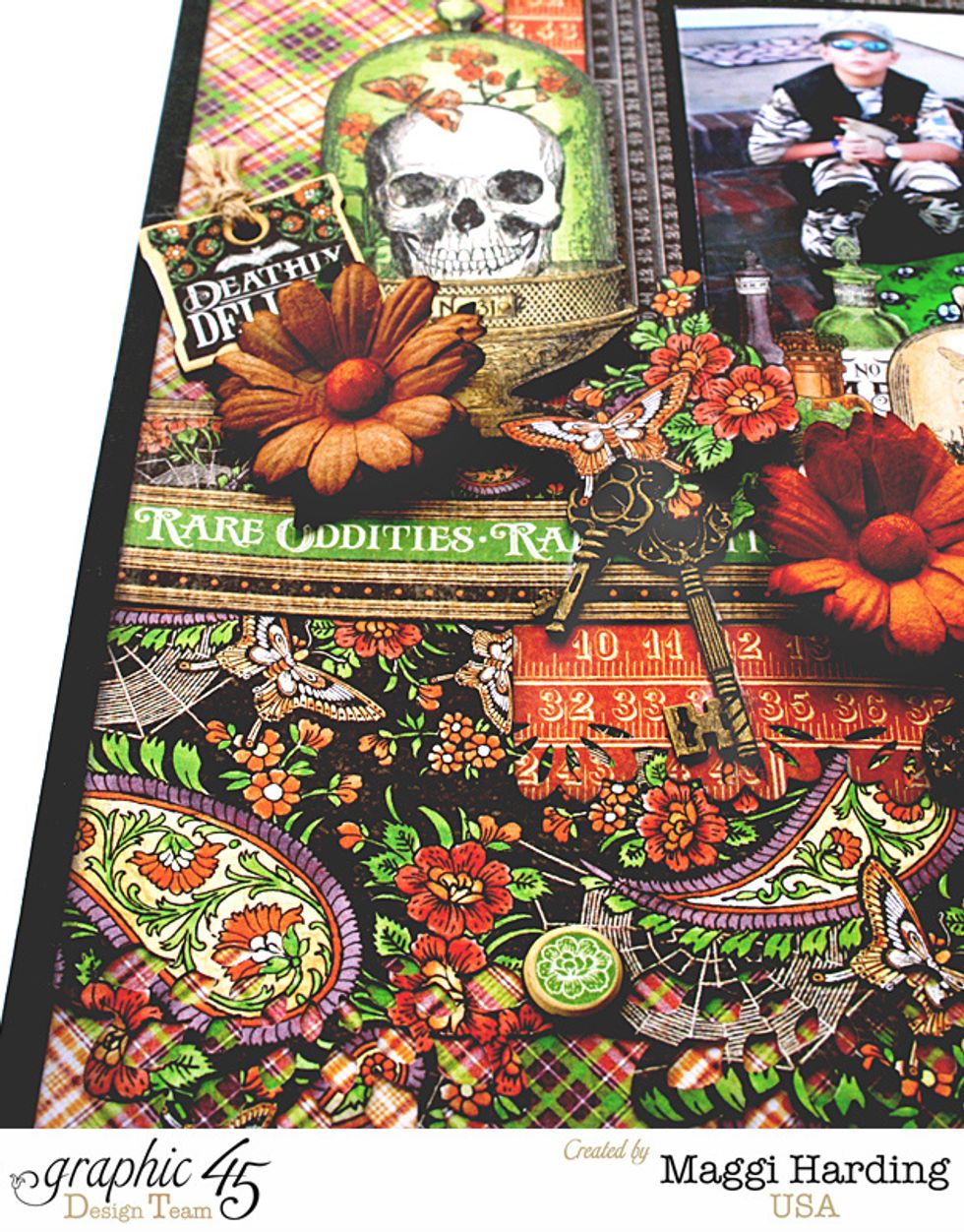 Closeup of Graphic 45 keys clustered near the photo.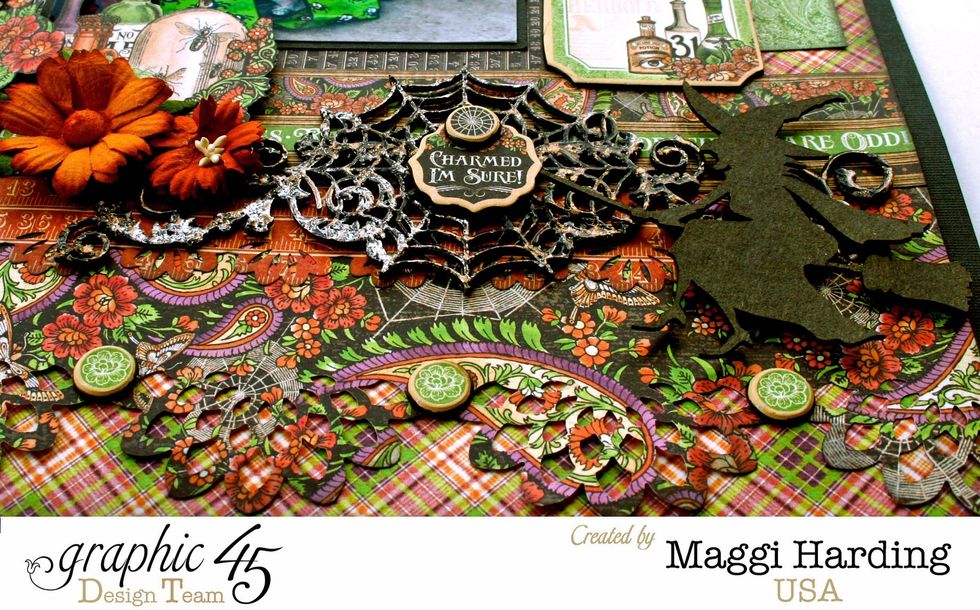 Closeup Creative Embellishments spiderweb chipboard border and witch.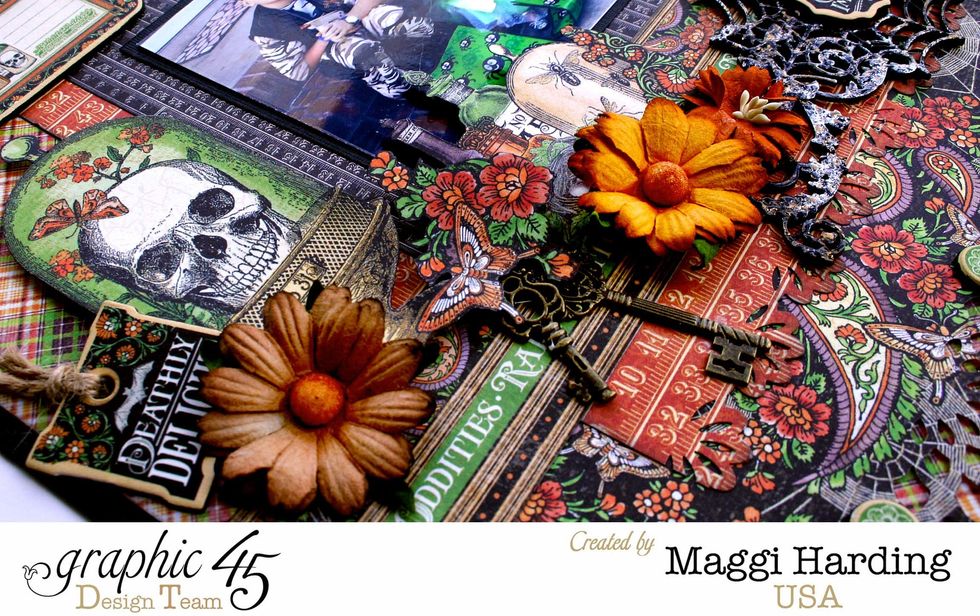 Closeup.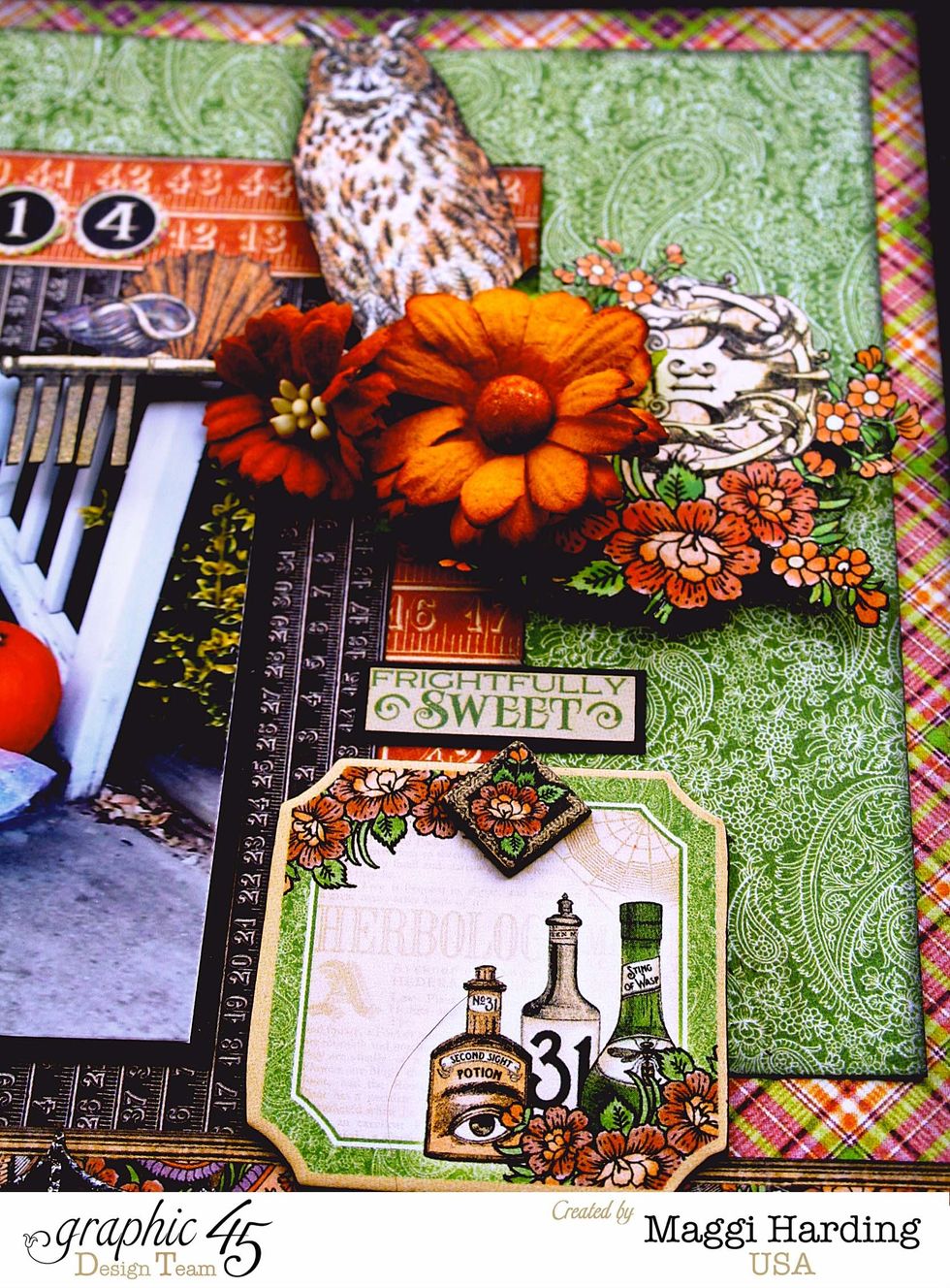 Closeup
Graphic 45 Rare Oddities 12 x 12 collection:
Rare Oddities
Charmed I'm Sure
Brews and Potions
Rare Oddities Ephermera Cards
Ghostly Greetings
6 x 6 Rare Oddities pad
Rare Oddities Decorative Chipboard
Rare Oddities Journaling Chipboard
Creative Embellishments Halloween Witches
Creative Embellishments Spider Web Flourish Border
I Am Roses Daisies
Stampendous Aged Black Embossing Enamel
Flat black paint
Graphic 45 Staples Shabby Chic Ornate Metal Keys
Rare Oddities stickers
Black cardstock
Distress black soot ink
Maggi Harding
I am a paper crafter and I like to do it all, tags, layouts, cards and altered art. Follow me on Pinterest: https://www.pinterest.com/maggi43/