Build a Kitchen in Minecraft: PE Edition
40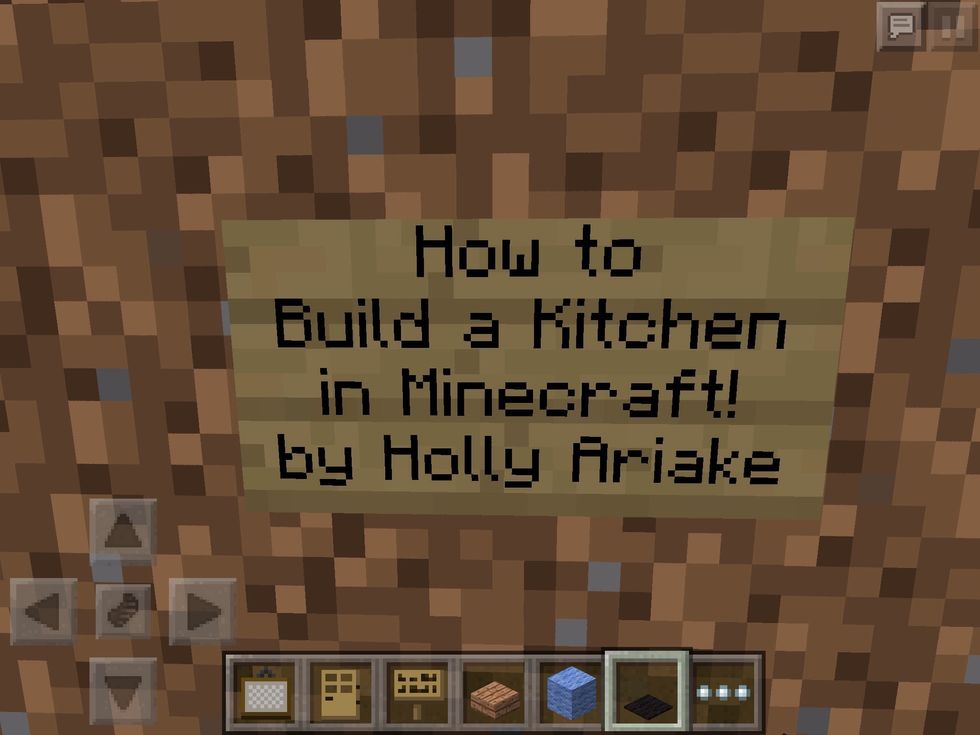 This kitchen is made in Creative mode, but all the supplies you need are easy to find in Survival. Let's start building!
First, map out the size of your kitchen! Not too big, not too small. You can use bricks or any other material you fancy!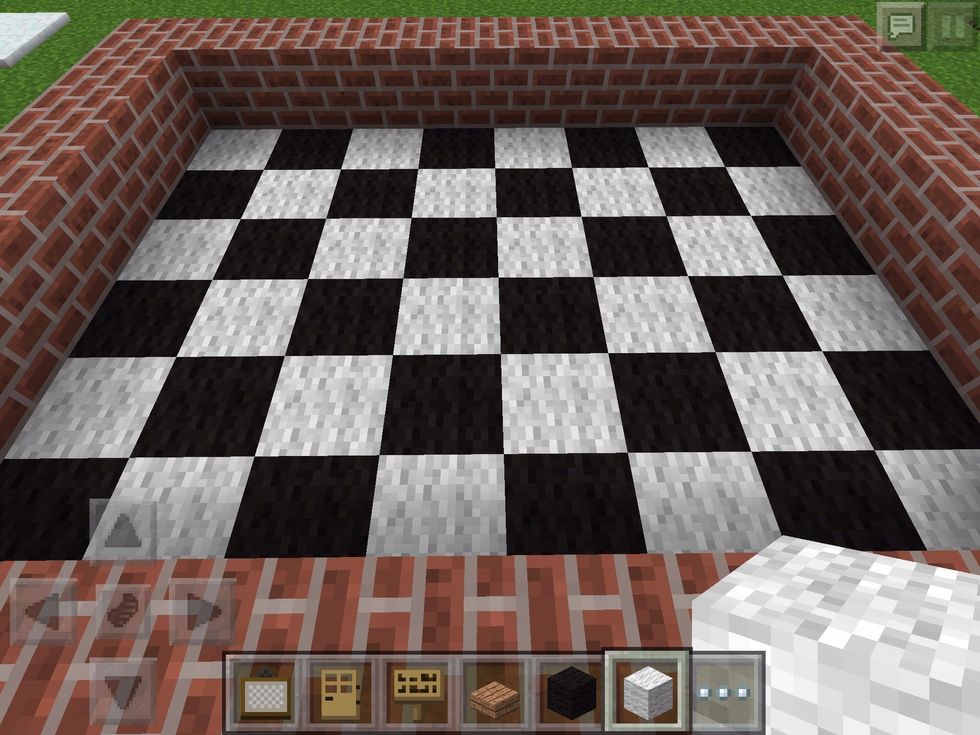 The best kitchen floor is your typical black and white checkerboard! However, wood planks are just as good.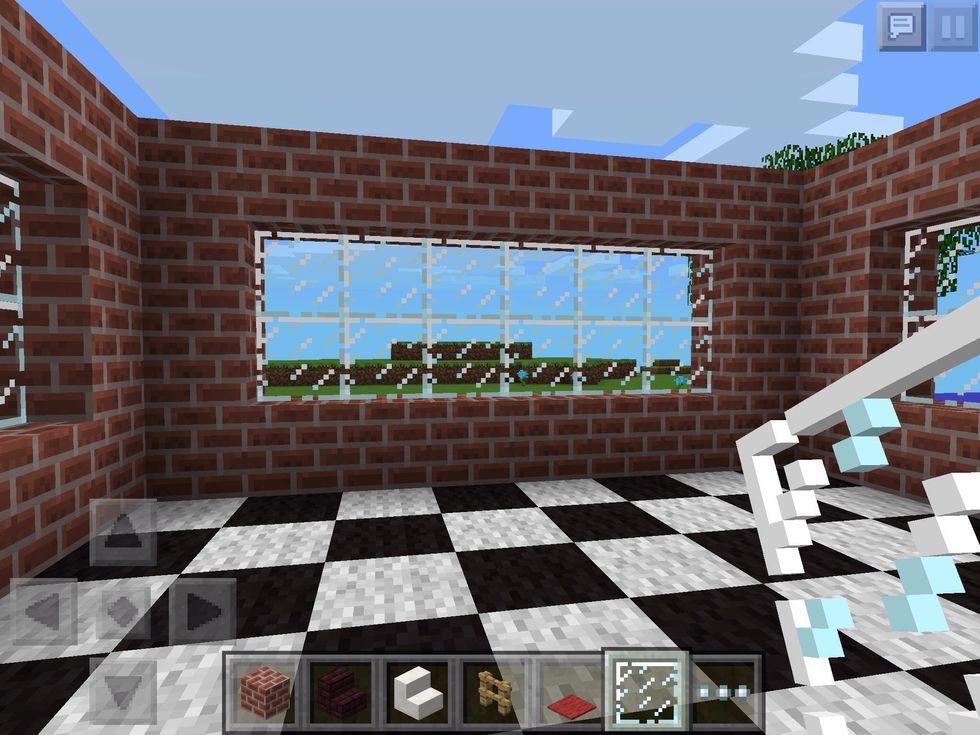 Time to make this more room-like!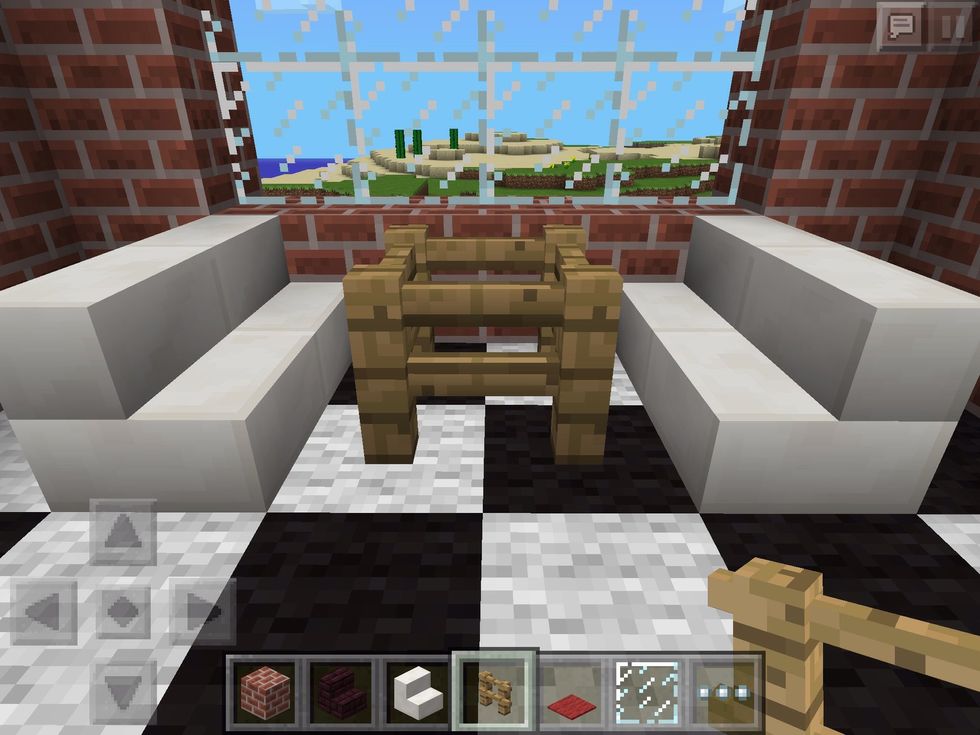 This will be a kitchen/dining room. Stair blocks for seats, and fences make perfect table legs!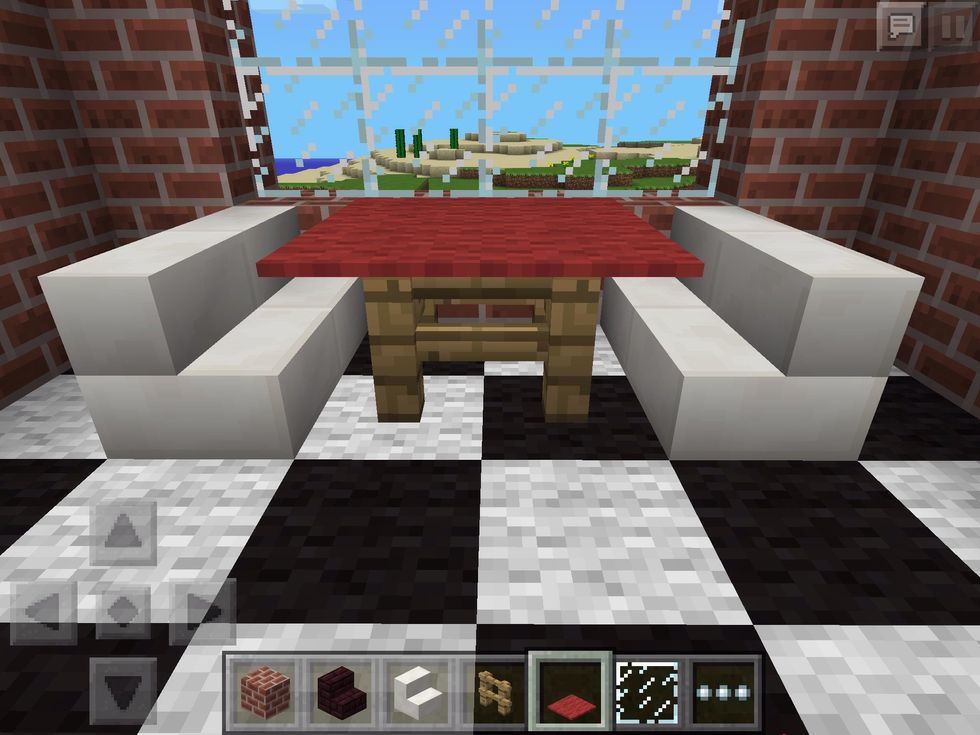 Lovely! Carpet tiles make for a wonderful table top. Pick whatever colour you like! (Red only in Survival, sorry!)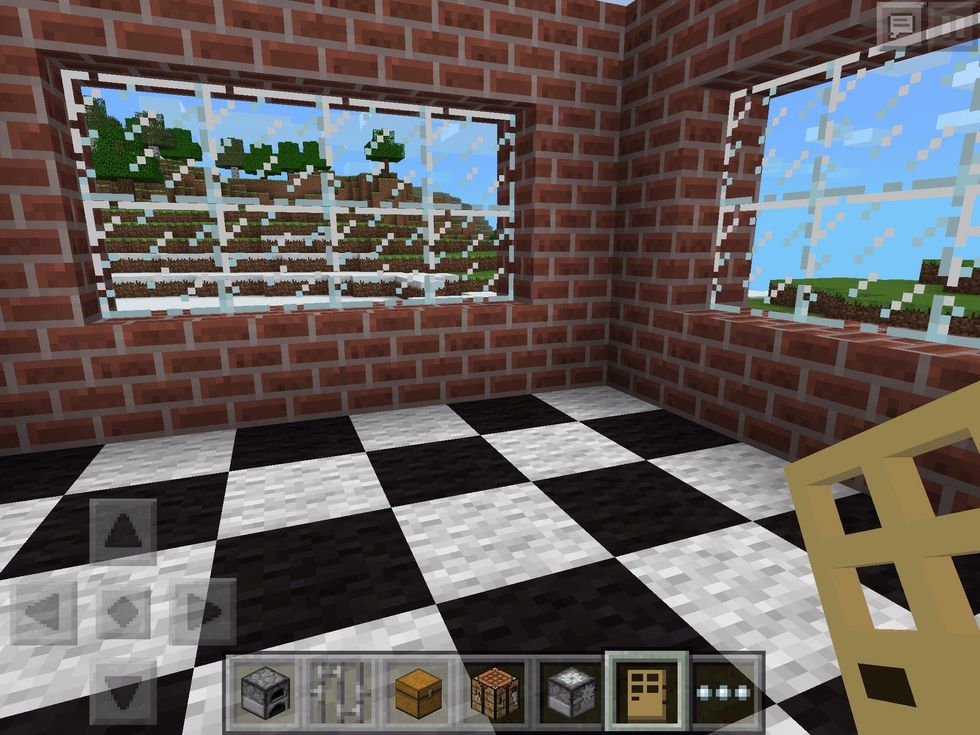 On the opposite side of the room, time to build the kitchen!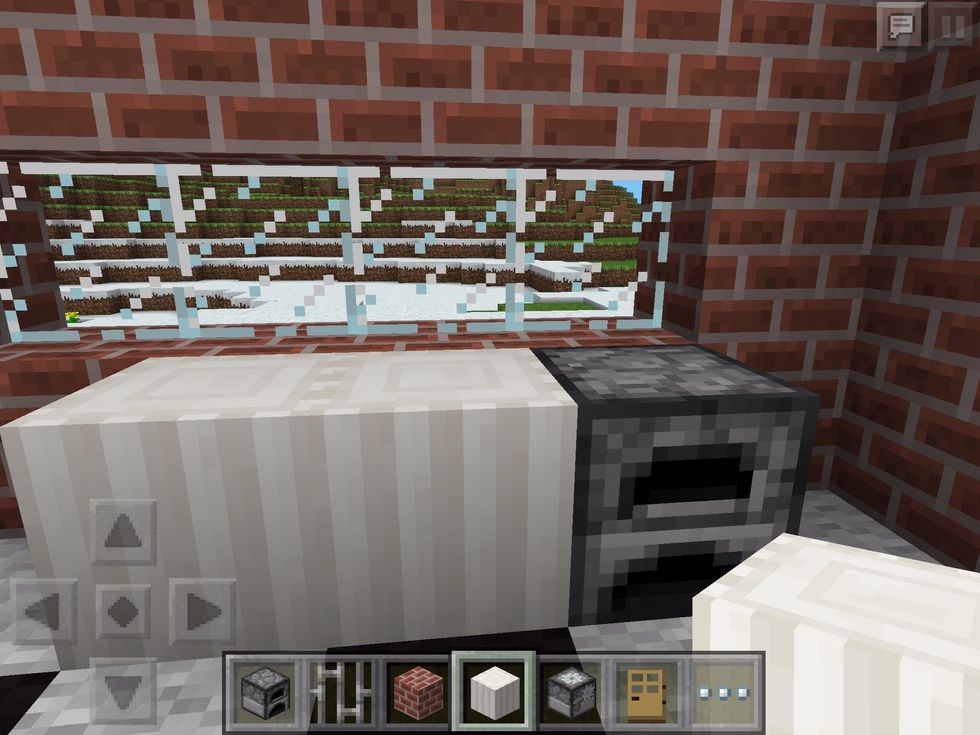 The furnace is the natural choice for an oven. To the left, we have Pillared Quartz blocks for counters to prepare your meals!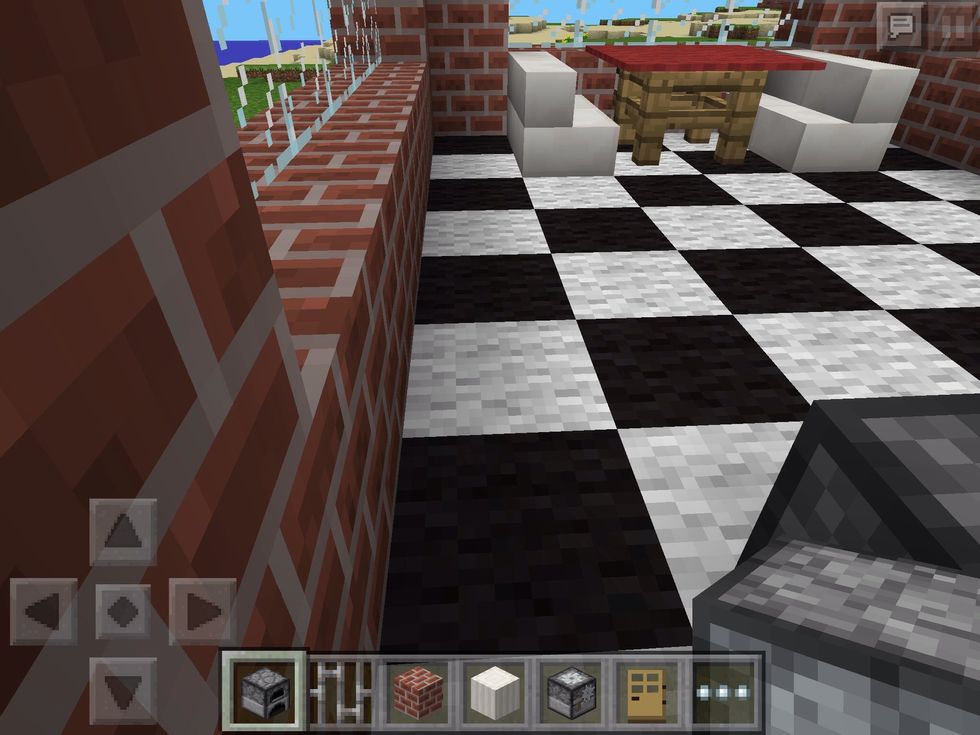 In the gap between the wall and the furnace, stand facing the rest of the room.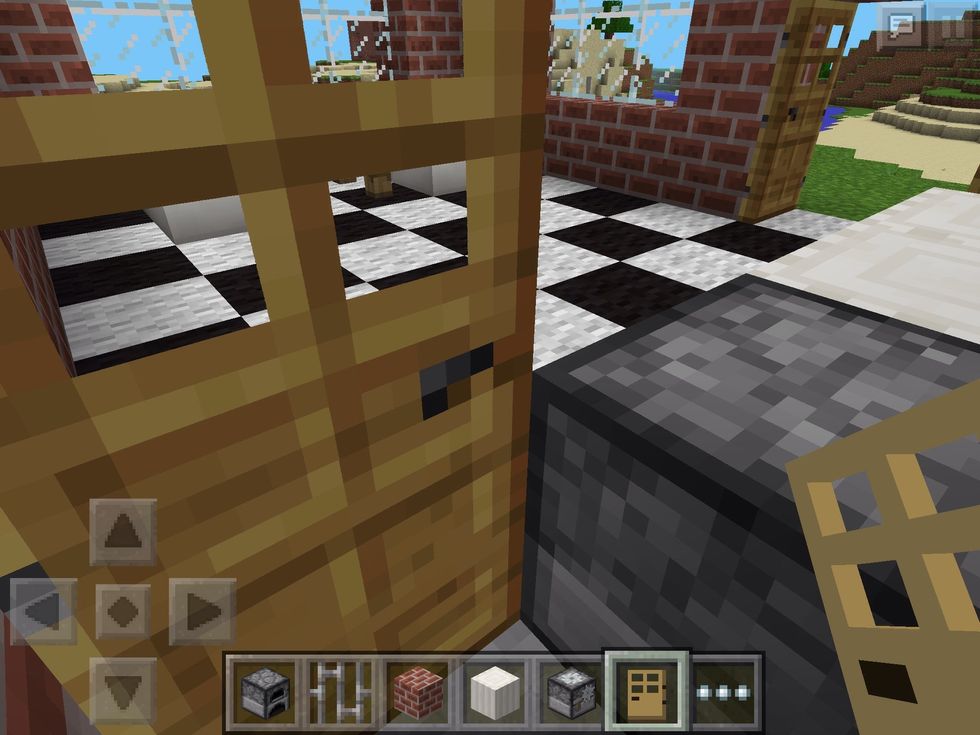 Build a door in front of you, and this will work as your fridge door. Yes, this will look like a fridge soon!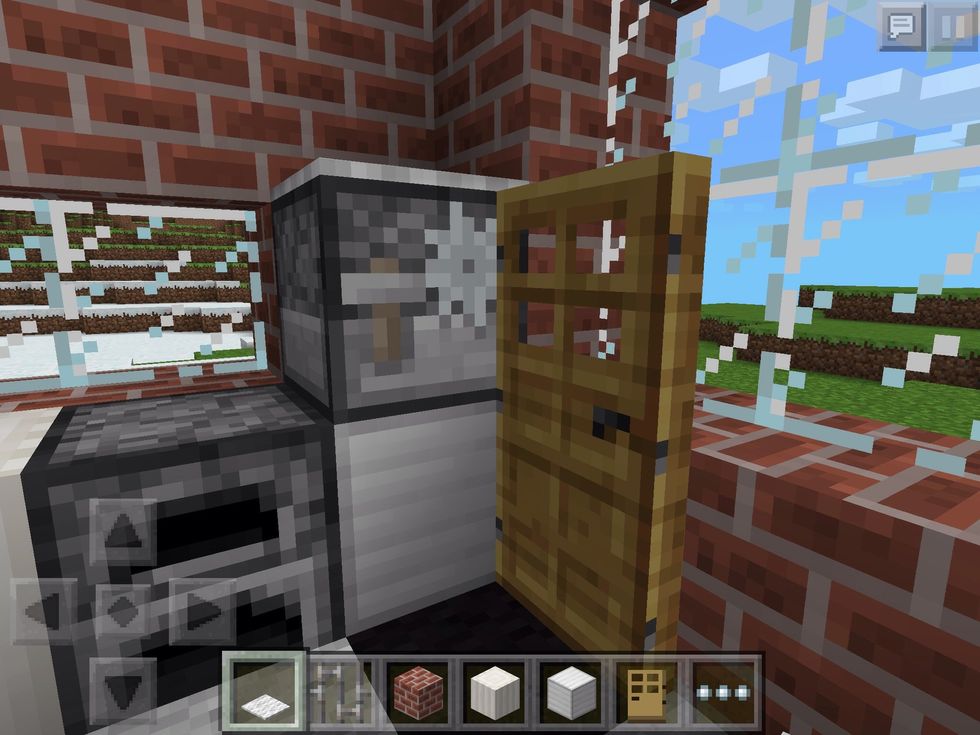 Now, you can "open" the door and build the rest of the fridge. I've used an iron block on the bottom and a stonecutter up top. (Any grey/dark blocks will work)
Add a carpet tile on top to finish the look!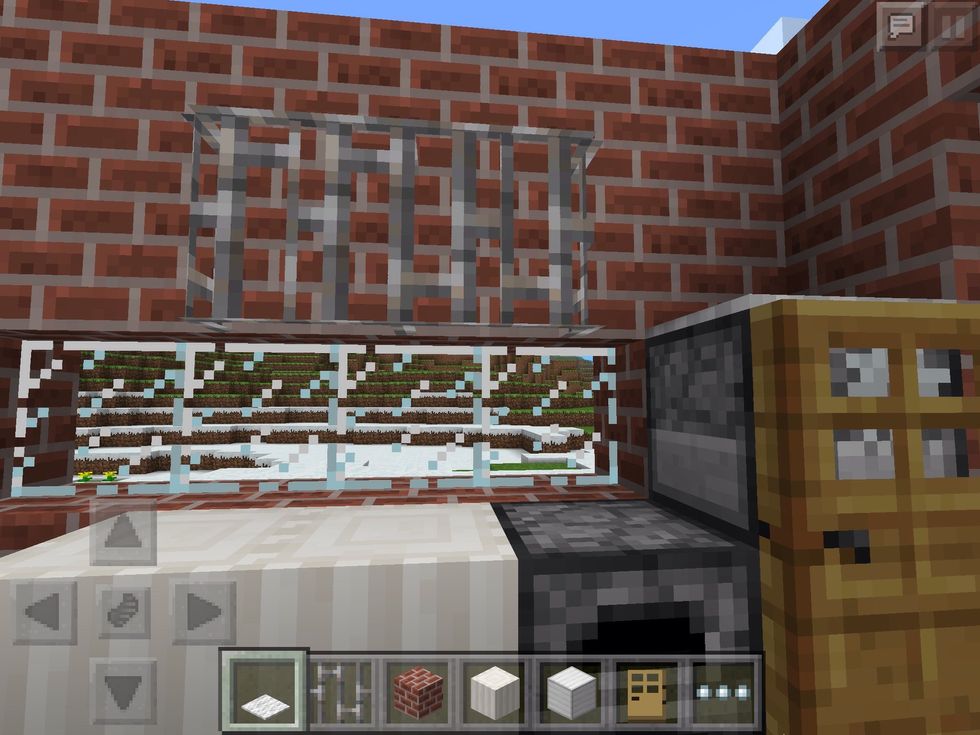 Extra features for the kitchen! Iron bars look like hanging racks above the cooker.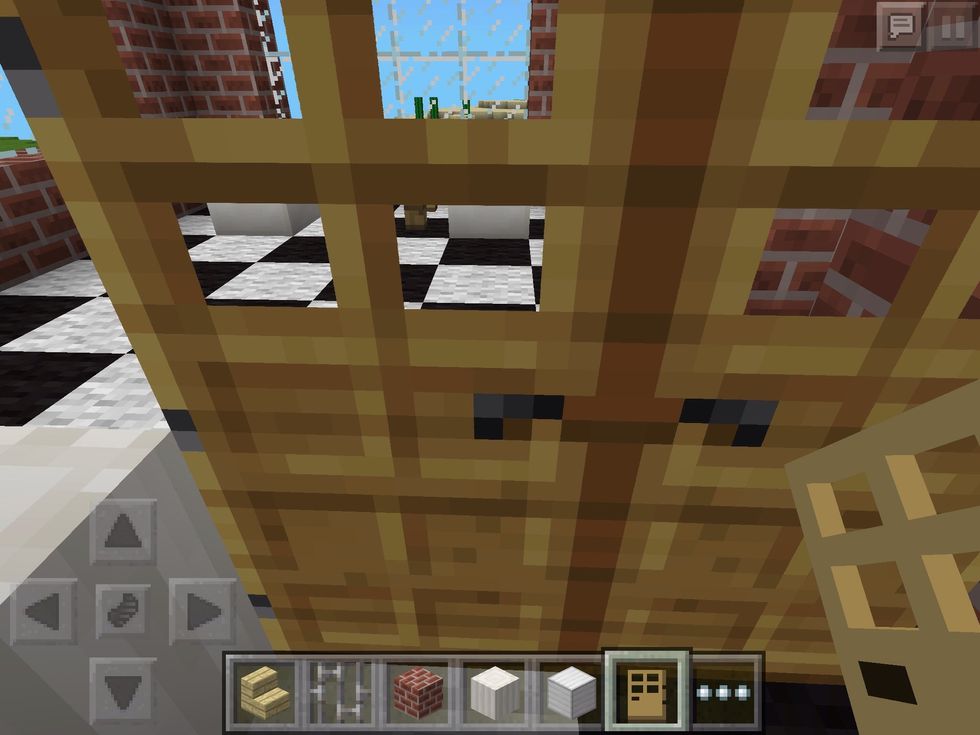 To the far left, much like the fridge, stand in the gap and build two doors. (A little complicated, might take a few tries!)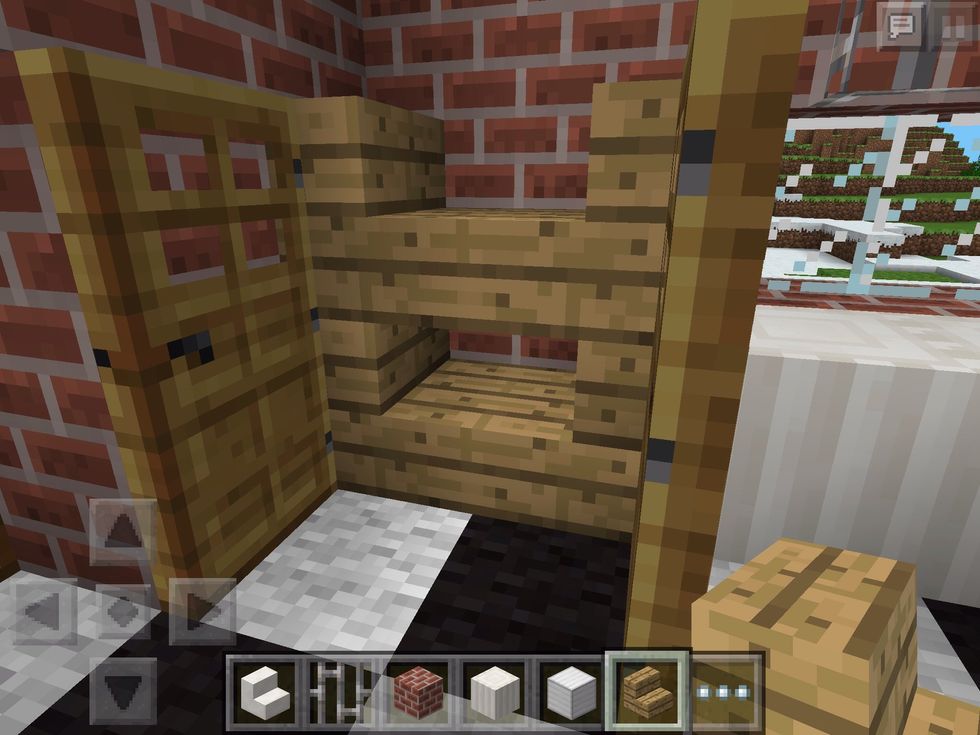 Stair blocks arranged like so make for nice shelves. Slabs can also create the look!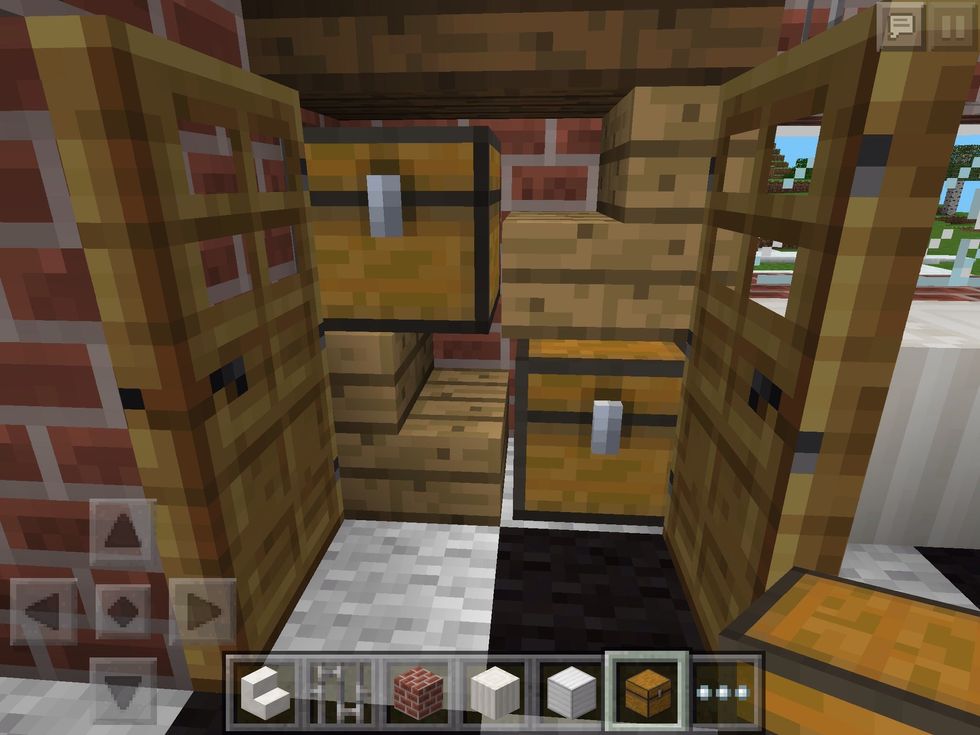 You can also add treasure chests to store all your food!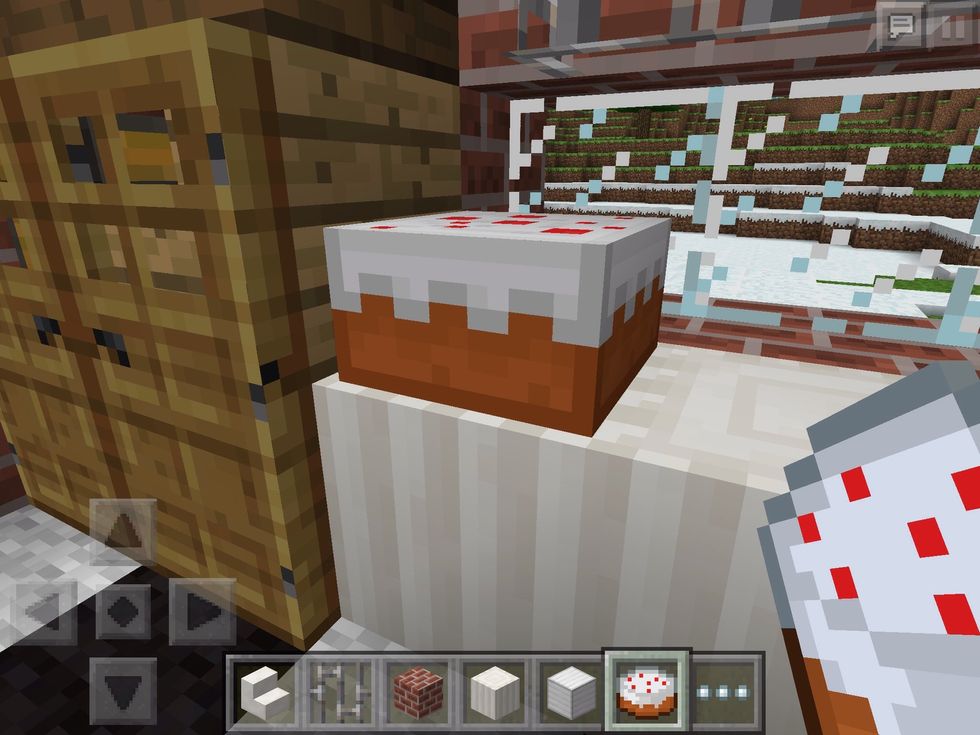 No kitchen is complete without a cake!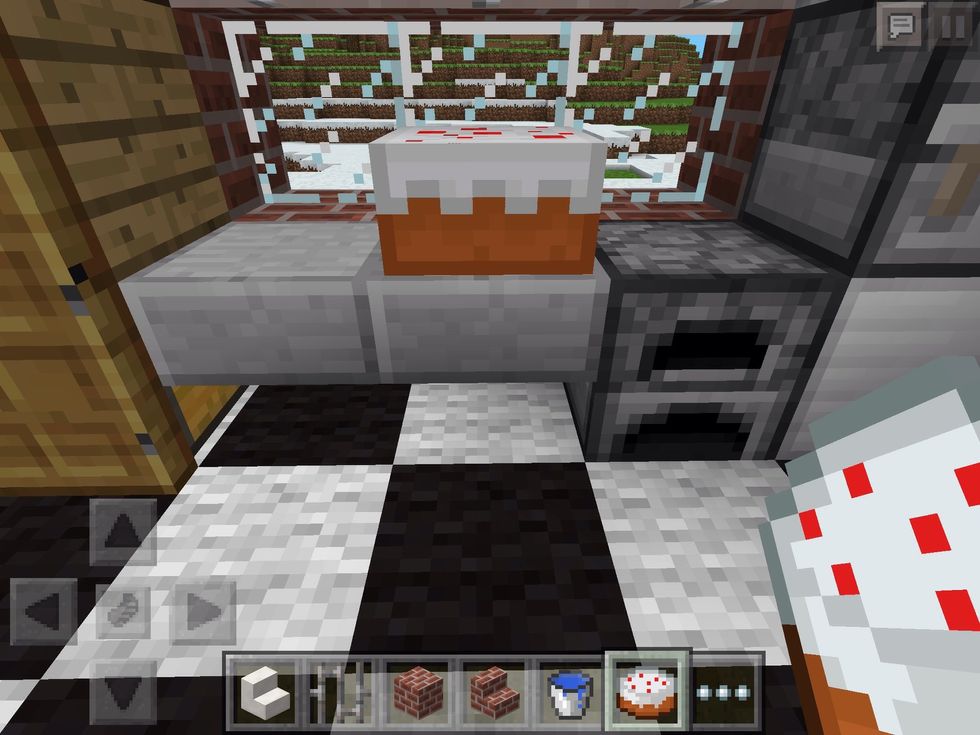 If Quartz Blocks are hard to come by, you can use other materials and it will still look good! This is an example of using slabs.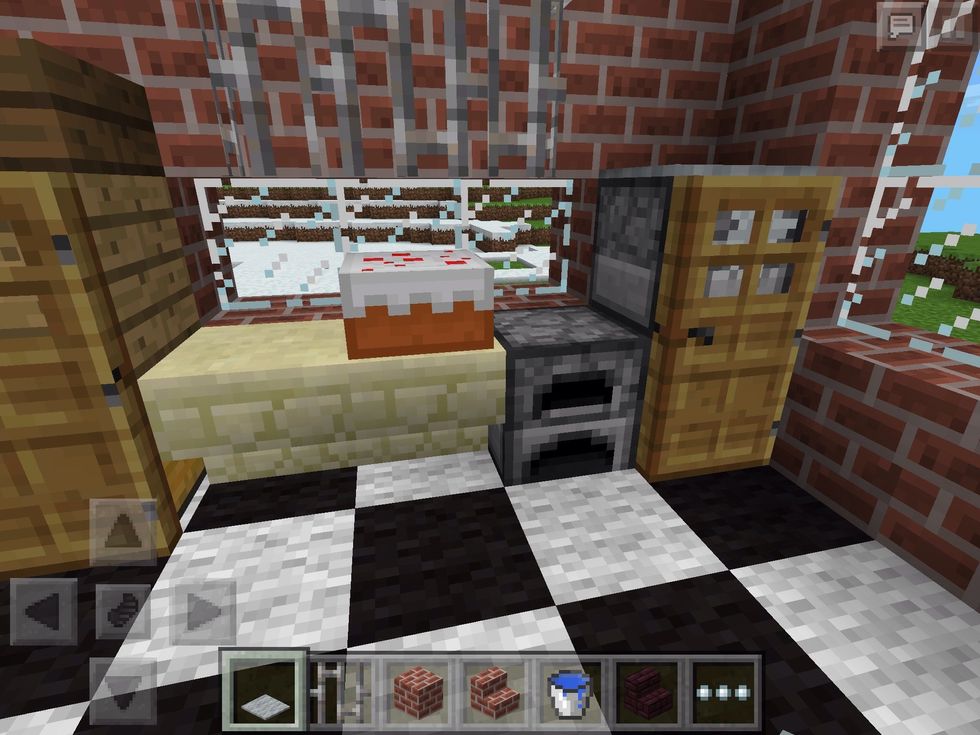 You can also use upside-down stair blocks. A little harder to place, but make for a lovely counter top.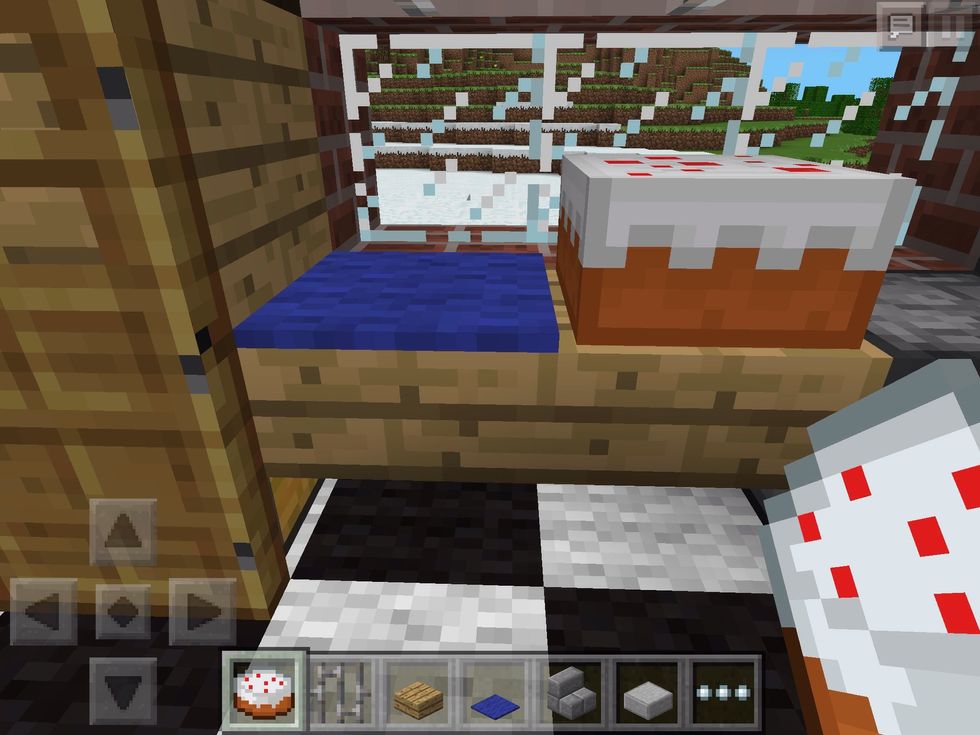 Of course, wood is a reasonable choice! As for a sink, you may need to use your imagination! (If they update Minecraft with cauldrons, they make for a perfect sink!)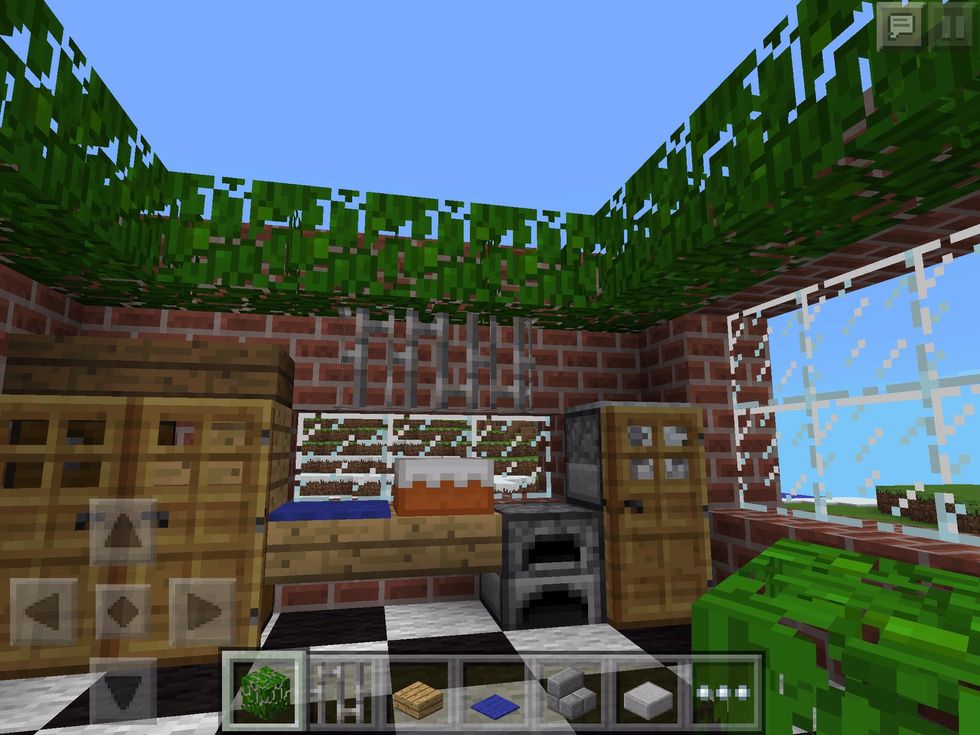 Finished! Now to make the place more attractive. Leaf blocks all around the edges are a nice touch.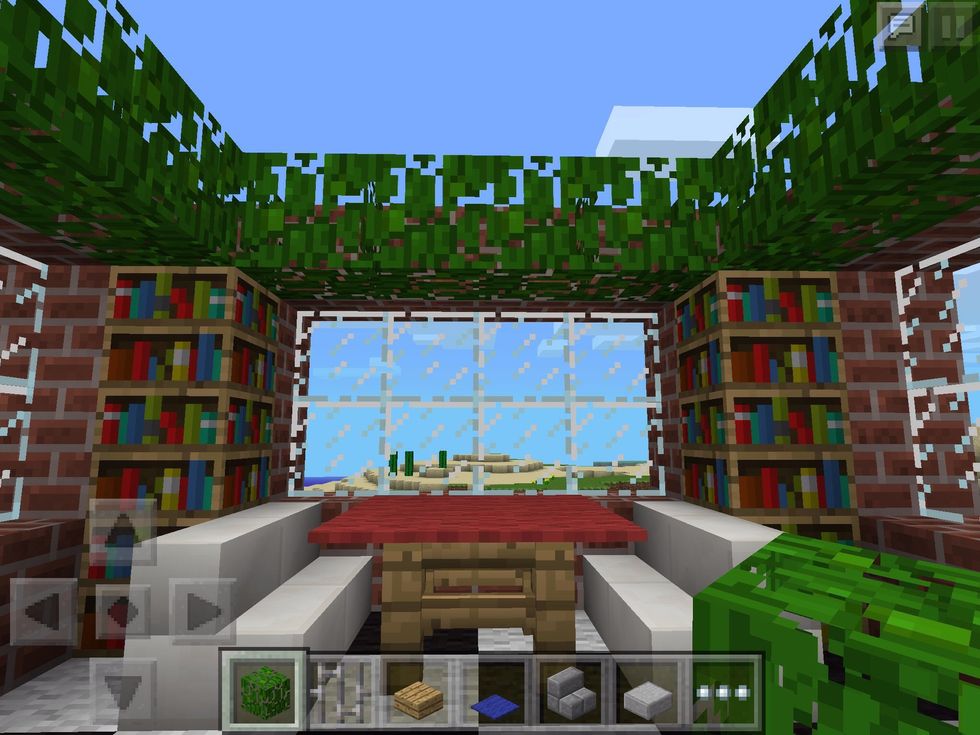 Perhaps some bookshelves near the table? All full of your cookery books and recipes!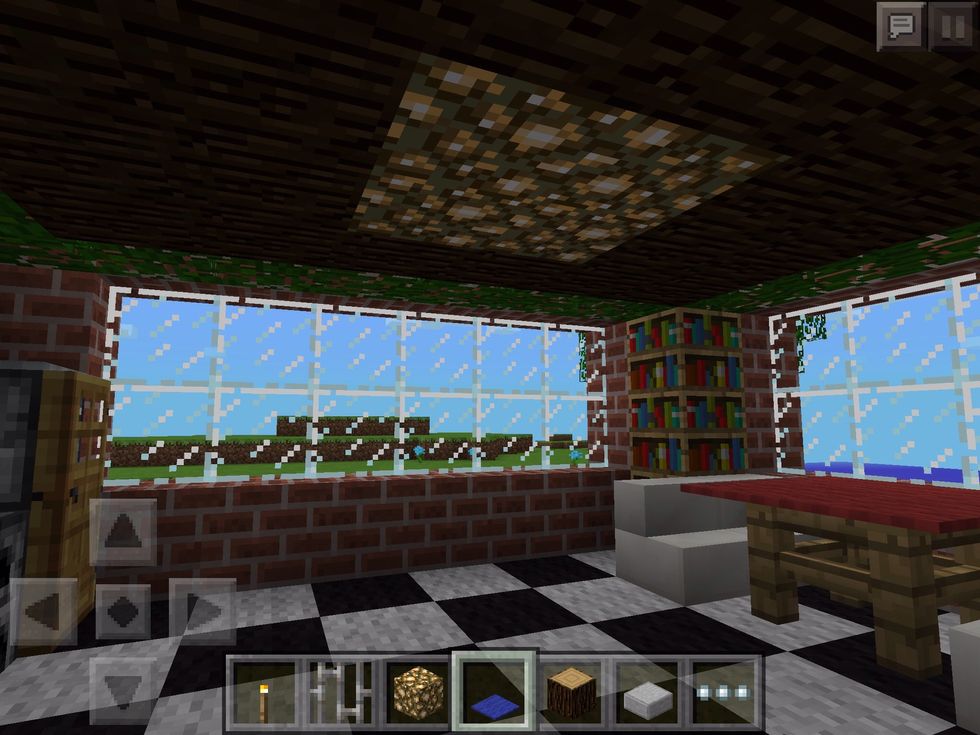 One ceiling in place and a glow stone light finally finish the structure.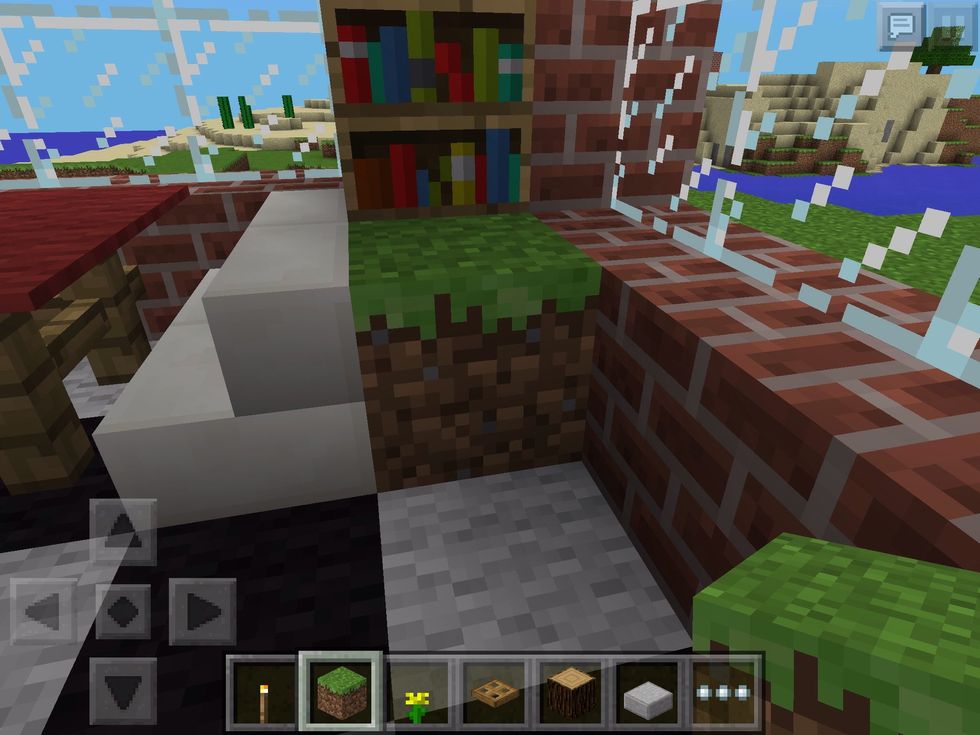 Here's a nifty trick! Place a grass block (or a dirt block in Survival).
Using a trapdoor, place it next to the grass and lift it up. This hides the dirt and makes a lovely flowerpot!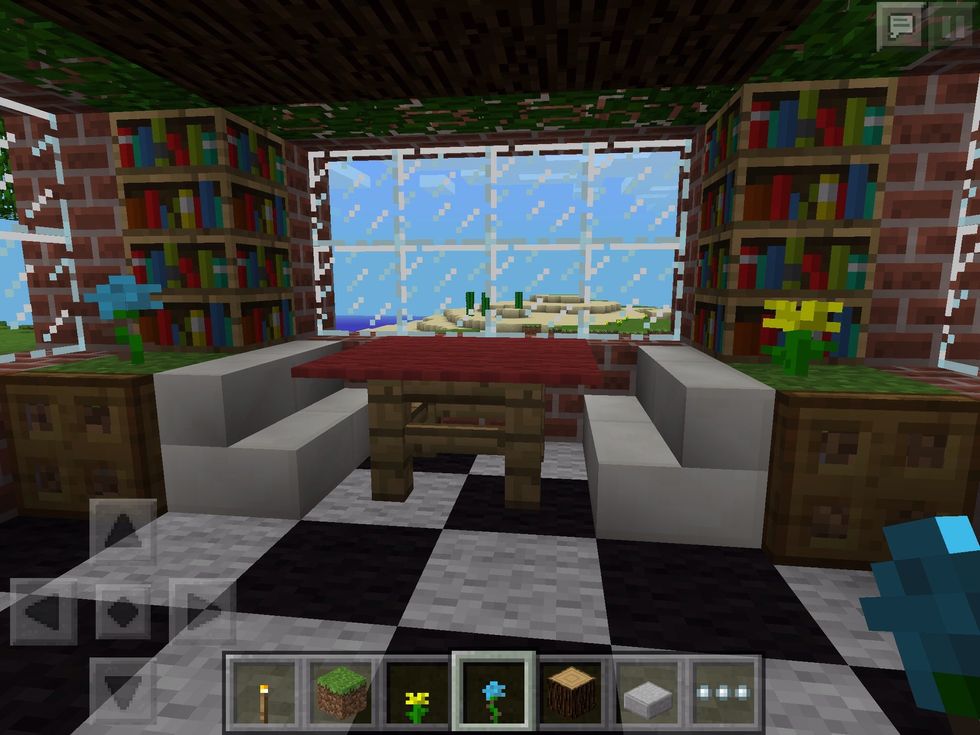 Yellow or blue, it's your choice!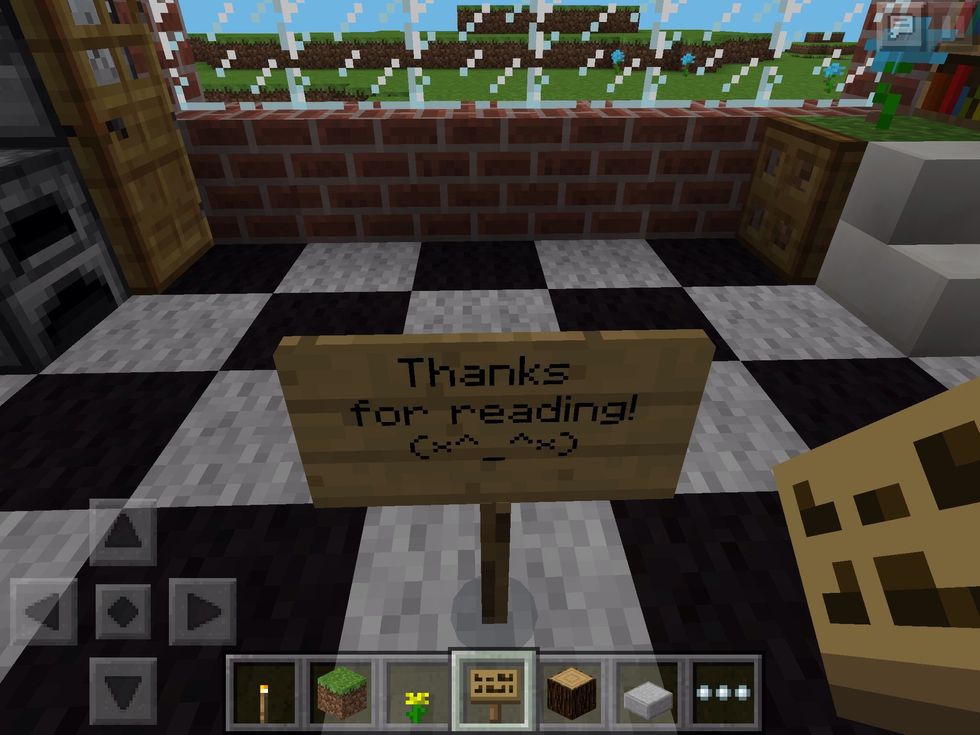 One kitchen complete! Thank you to Art with Ghada for the request!
The creator of this guide has not included tools
Holly Ariake
Hello! You're looking lovely today! Feel free to request any Minecraft guides for PE Edition.