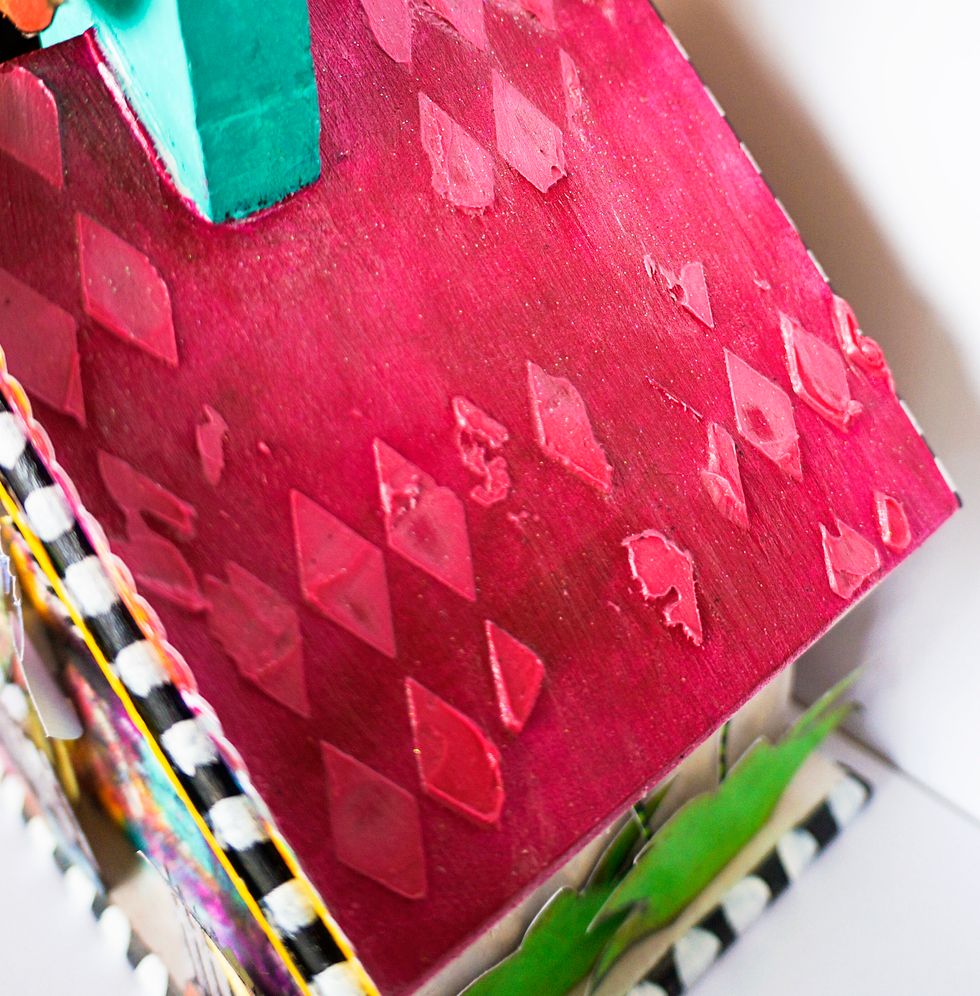 Lay on the gesso and the paint to your heart's content! Slap down a stencil with some Velvet (I used Fiesta...OLE!) and Mud mixed in and have a ball! Finish with some Frost Sorbet. Sparkly!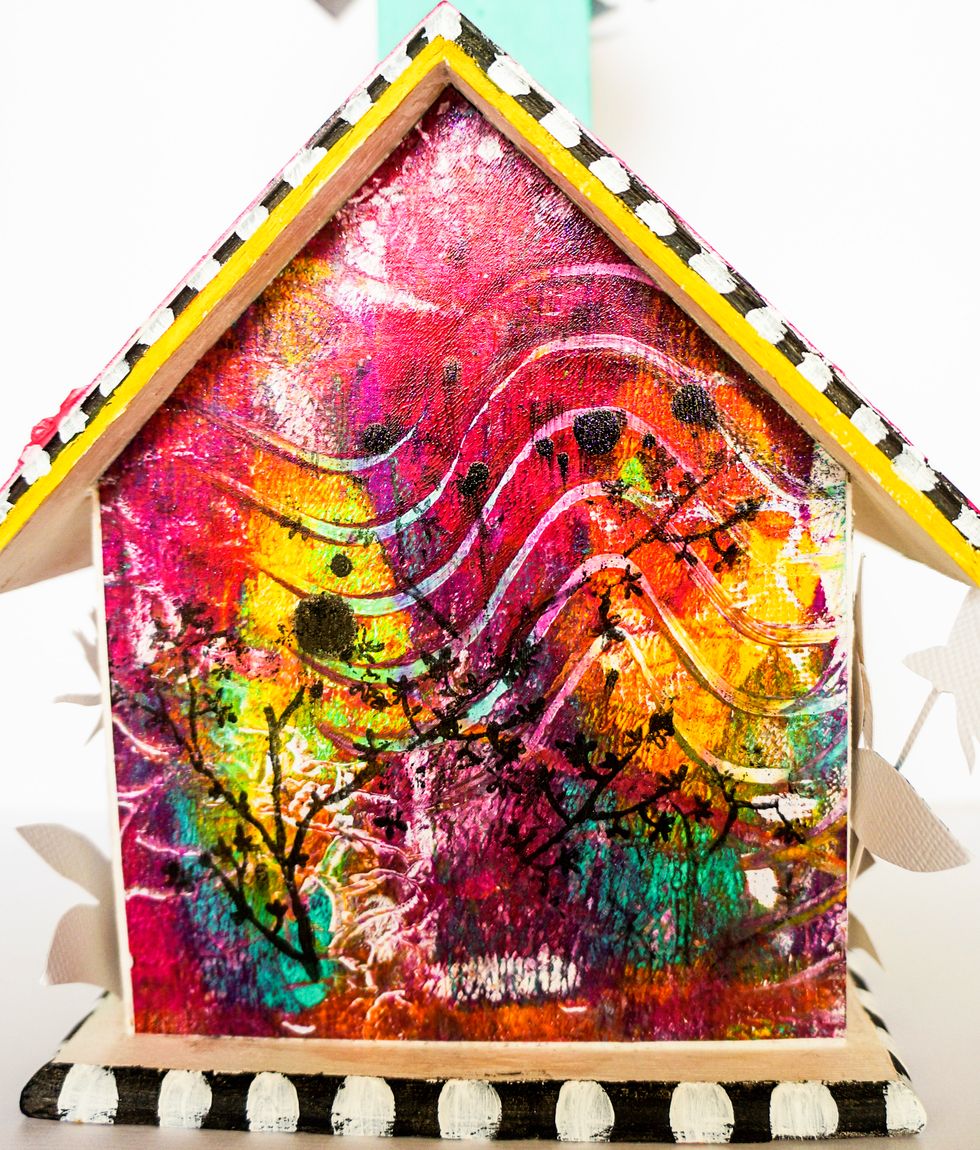 Now for the fun! Bust out a Gelli Plate, sorbets, paints, velvets, stamps, and the Art Anthology Tool Kit. Once your plate looks like you want to eat it, pull your print and trim to size. NOM!
I cut out some poofy grasses and frilly flowers then...can you guess? HIGHLIGHTED with some Dazzle Sorbet. I love that you can see the brush strokes when the paint dries. Very funky fresh, yo!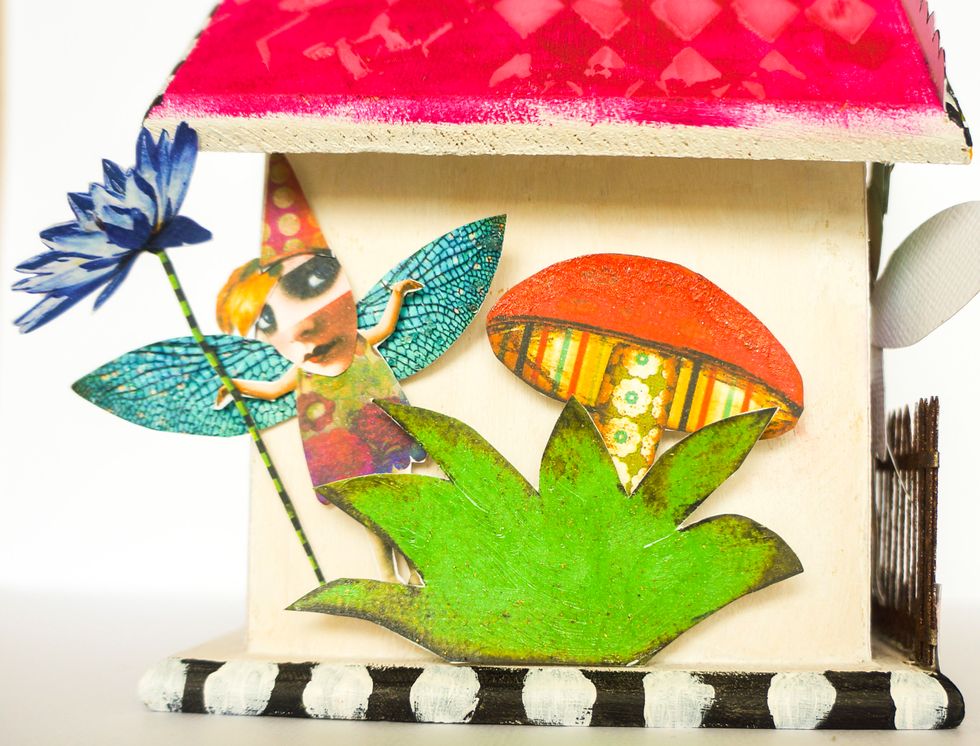 And the other side with my Funky Fairy! She's perfectly happy playing in the grass and mushrooms. And of course, this is all highlighted as well. Sparkly!
Colorations: Raider
Sorbet: Frost
Sorbet: Dazzle
Velvet: Fiesta
Art Anthology Tool Kit
Gesso
TumbleFish Studio Fairies Kit
Wood Birdhouse
Mod Podge
Foam Squares
Acrylic Paints
Art Anthology
Art Anthology is a manufacturer of dimensional mediums.\n\nCome chat with us in our Facebook Group: Art Anthology Adventures in Art