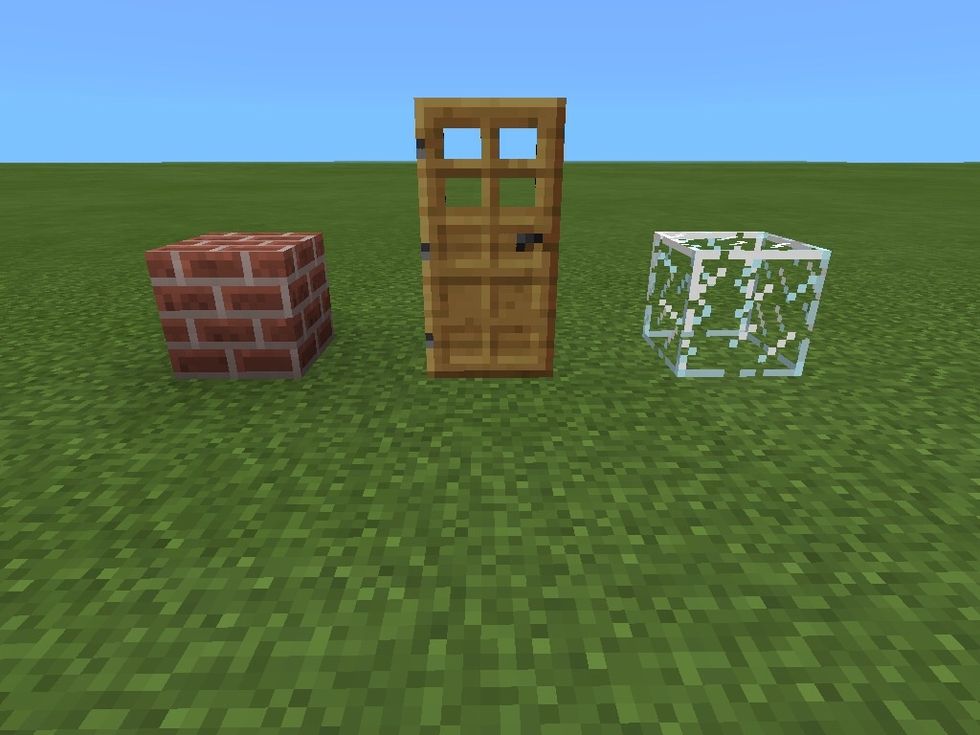 First of all, you will need to gather all of your materials that you require in the building of your house.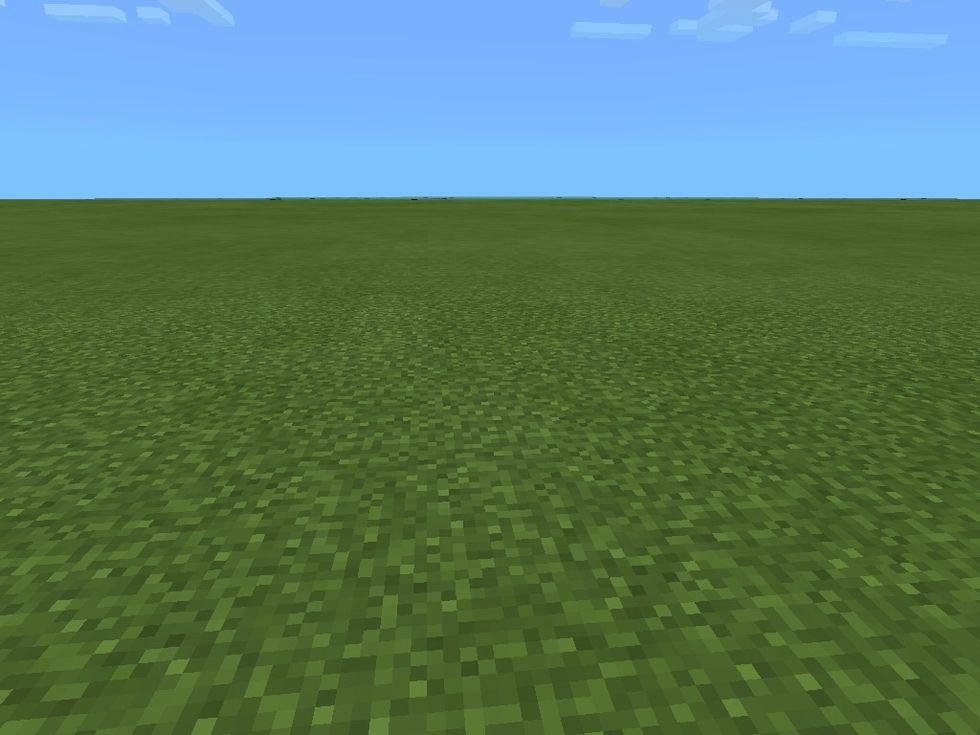 Next, you need to find a nice flat and big area to build your house on.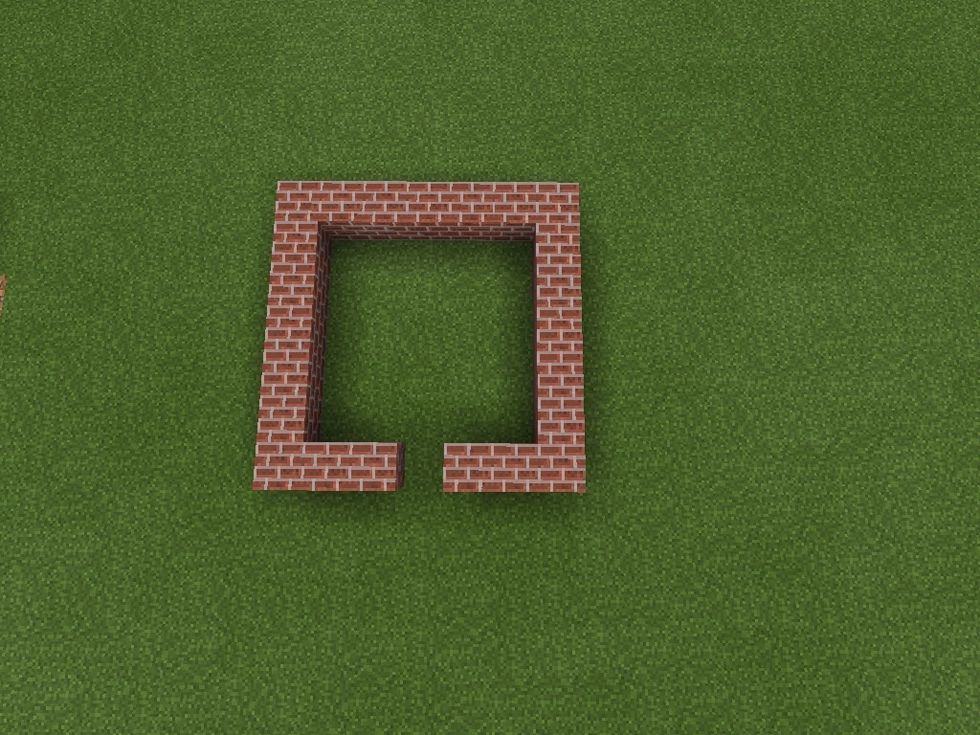 Now you need to build the base of your home. The back is 7 across, the sides are 7 long and the front is 7 along with a gap in the middle.
The front should now look like this. The walls go 4 blocks high from the ground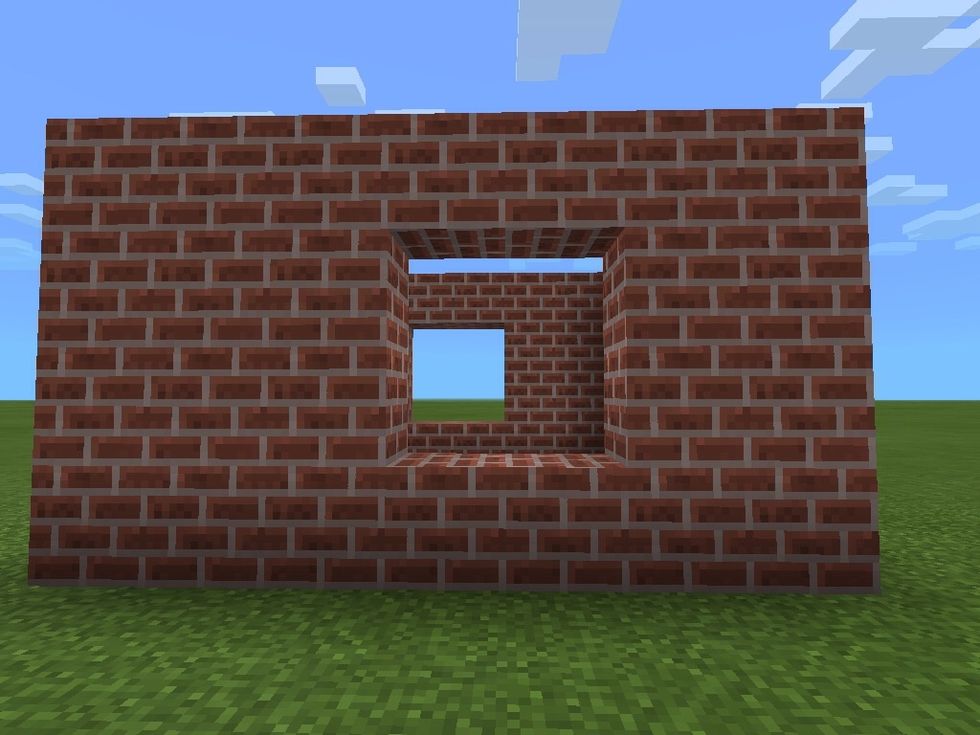 Your walls should now like this. The walls are also 4 blocks high from the ground and you need to leave a gap in each of them for the windows.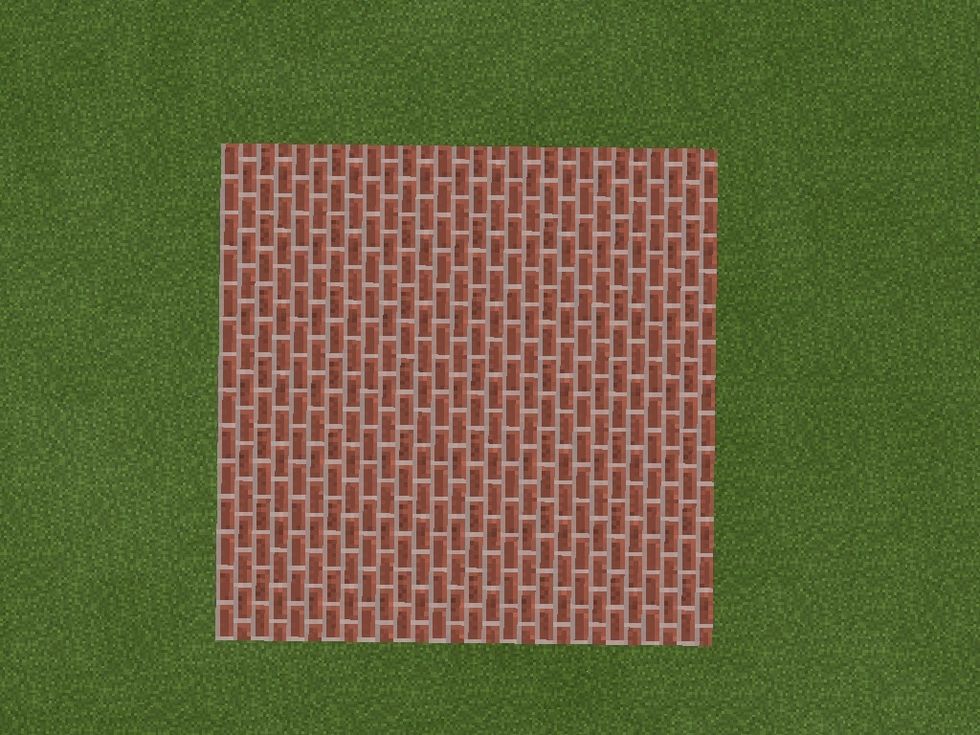 You will now need to fill the big gap at the top of your house with bricks which will become your roof.
OPTIONAL: You can add bricks to your roof just like this for an extra touch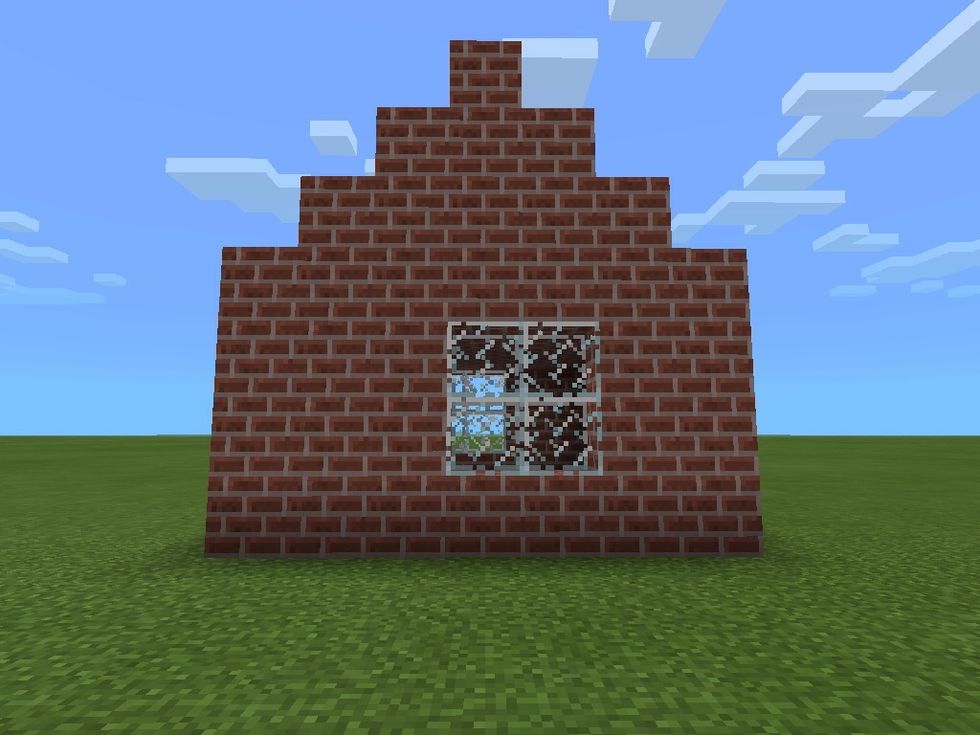 You have to put the glass in the gaps as they will now become your windows to let light in.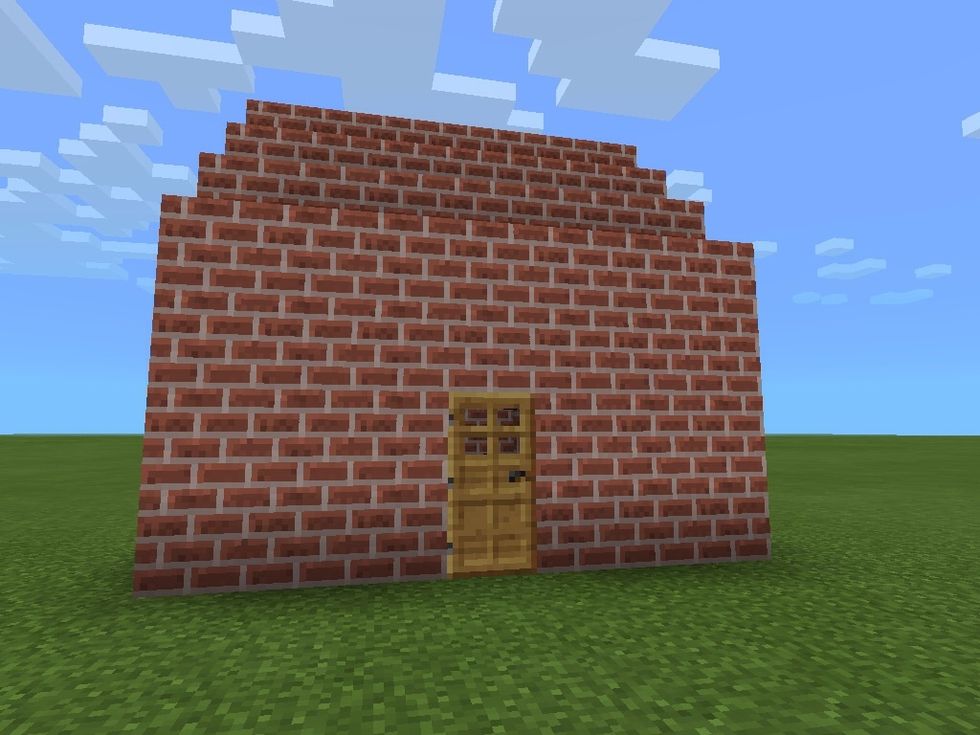 You need to put the front door at the front of your house now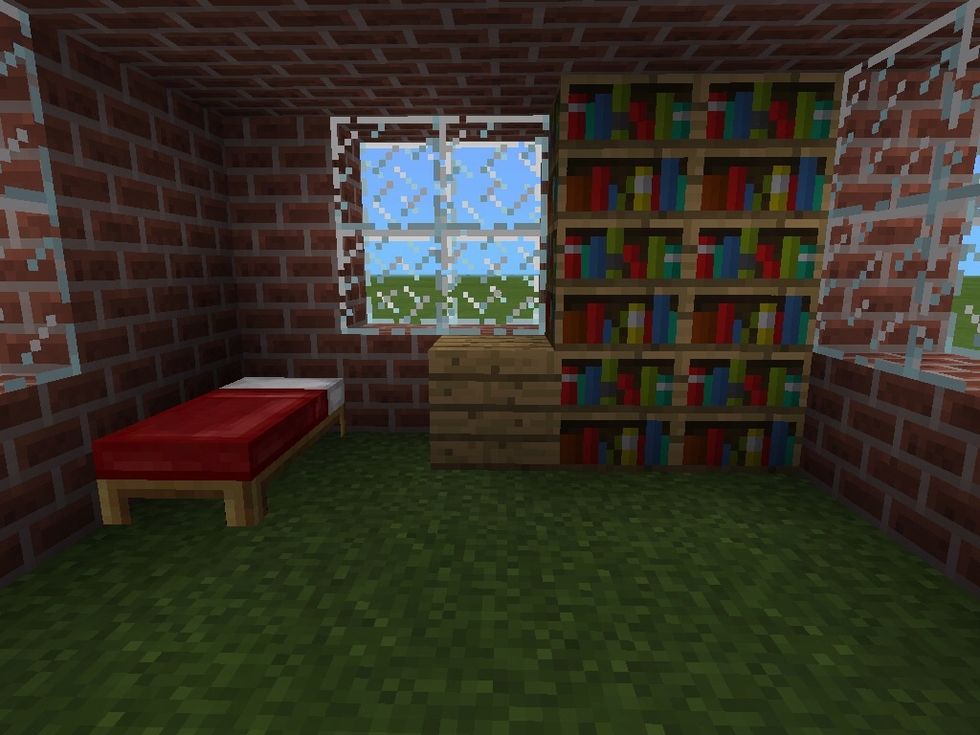 Now, for the final step, you can furnish the home with a bed, a bedside table and a bookcase full of books for the finishing touch.
150.0 Bricks
1.0 Wooden Door
20.0 Glass Blocks or Panes