Determine the desired height - take one of the fence boards and place behind the bed. Mark the point at which you'd like the top. Mark toward the bottom if there are any outlets that need clearing.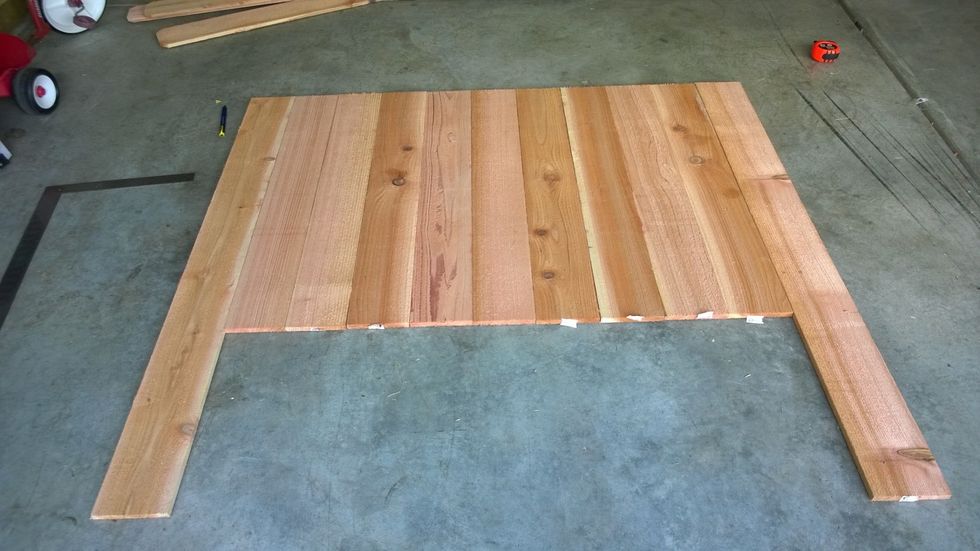 Based on the markings from step one, cut the boards to length, leaving the 2 sides longer.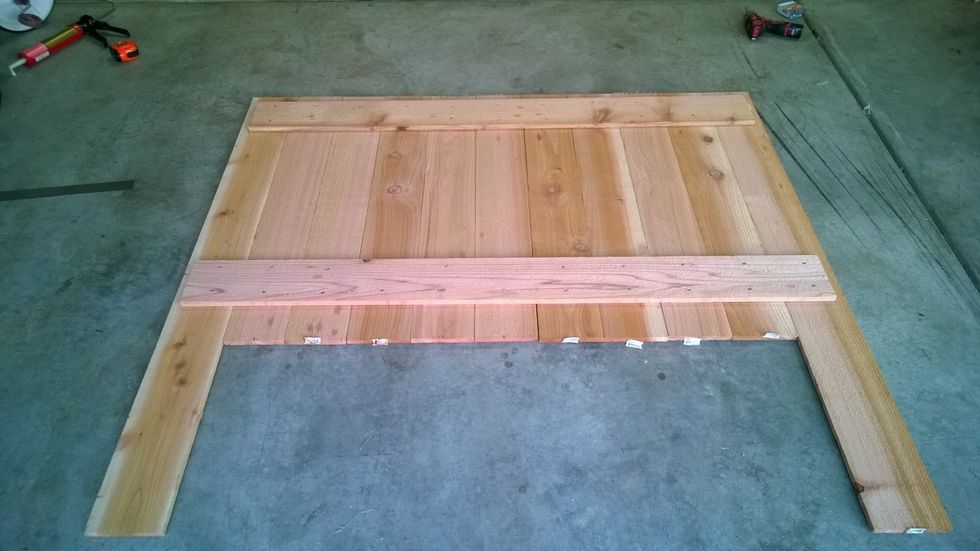 Flip the boards over so the "good" side is down (whichever side you like better). Fasten 2 cross braces from fence boards with Liquid Nails adhesive and 1" wood screws
Flip over and get to sanding! Cedar boards are rough, but can sand nice and smooth. I used 60 grit, then 120 grit sandpaper with a rotary sander. Be prepared - this took me a couple of hours!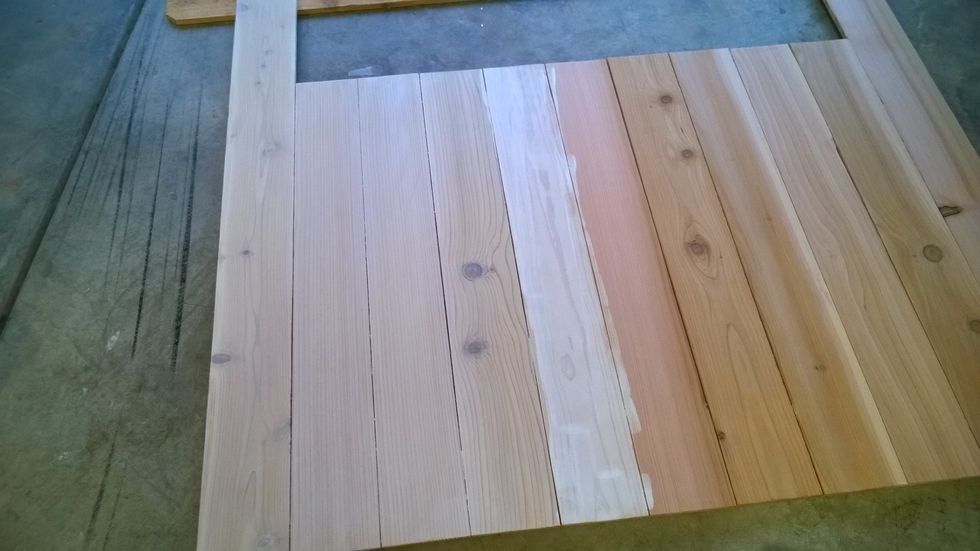 Time to whitewash. There are many ways to make whitewash. I mixed water and water-based primer 1:1, rolled on, then wiped along the grain with a rag. It took 3 coats to get the look I was going for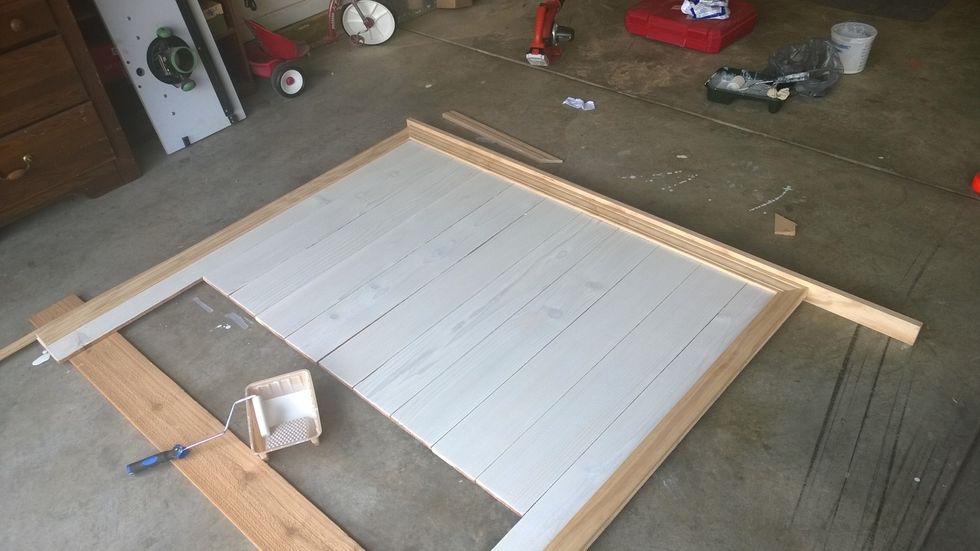 Layout and cut the pine trim. Molding around the perimeter, 1x3 pine for a top cap, and pine lattice on the sides to cover the sides of the fence boards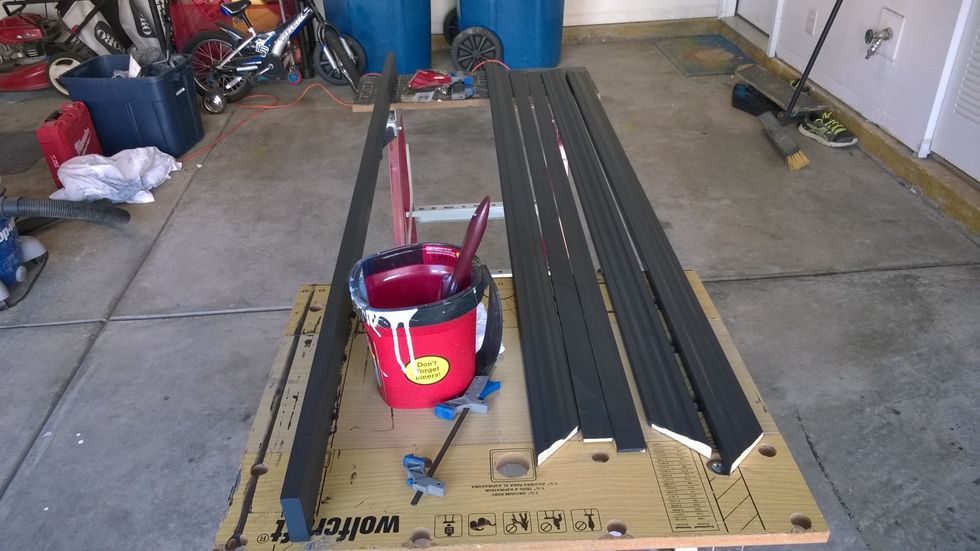 I bought a half-pint sample size of Valspar Lincoln Cottage Black paint from Lowe's - this was just enough to paint all the pine trim.
Give the whitewashed fence boards a coat of Minwax Polycrylic (I used satin) to seal and protect the wood
Time to install. I used 4 3" drywall screws with cedar scrap spacers, into the studs. No need to be pretty, just make sure it's close enough to the top to be covered by the trim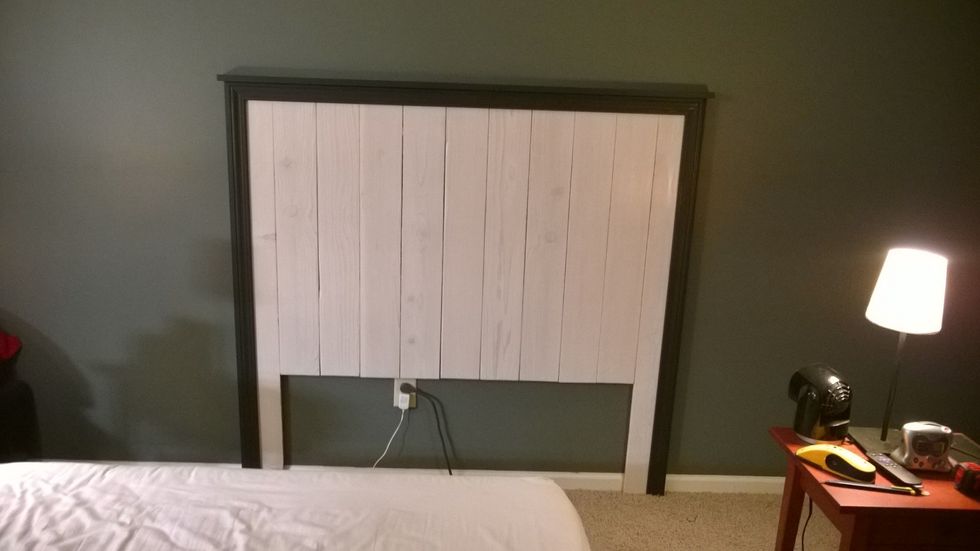 Once the main portion is mounted, nail / glue the trim pieces in place. Touch up the trim with paint as needed.
Put your room back together, and you're all done!
14.0 Cedar Fence boards
1.0 1x3x6 Pine Board
2.0 8' Pine lattice
3.0 7' Pine Molding
1.0qt Water Based Primer
1.0 Paint Sample of your choice
1" Wood Screws
Liquid Nails
Wood Glue
1.0pt Minwax Polycrylic
iPhone: 41.019135,-77.953420