Easy and cheap garden for herbs and small vegetables.
8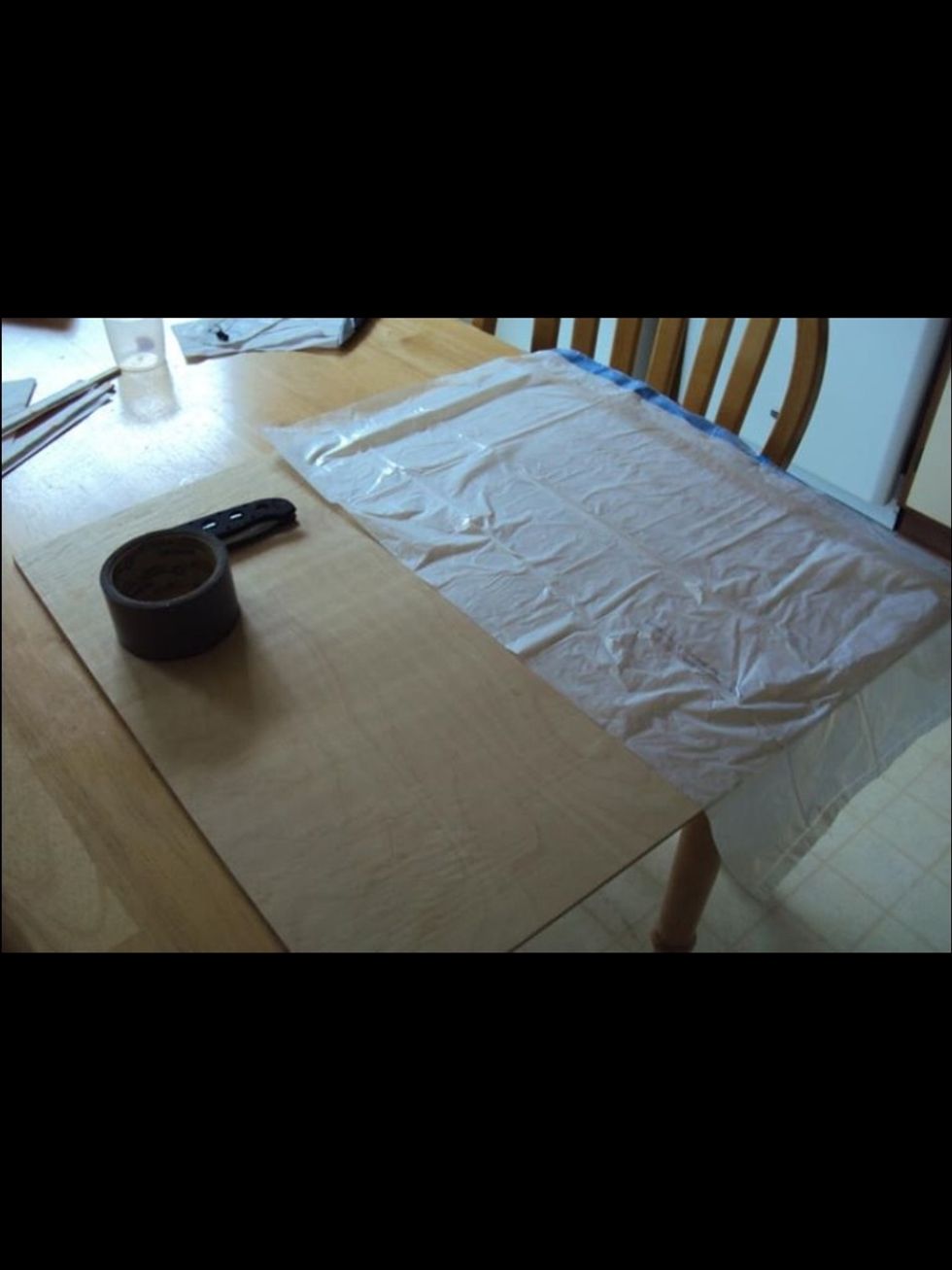 Cut thin wooden or hard plastic poster board to about 27'x24' (or the same size as the "box" from step 6).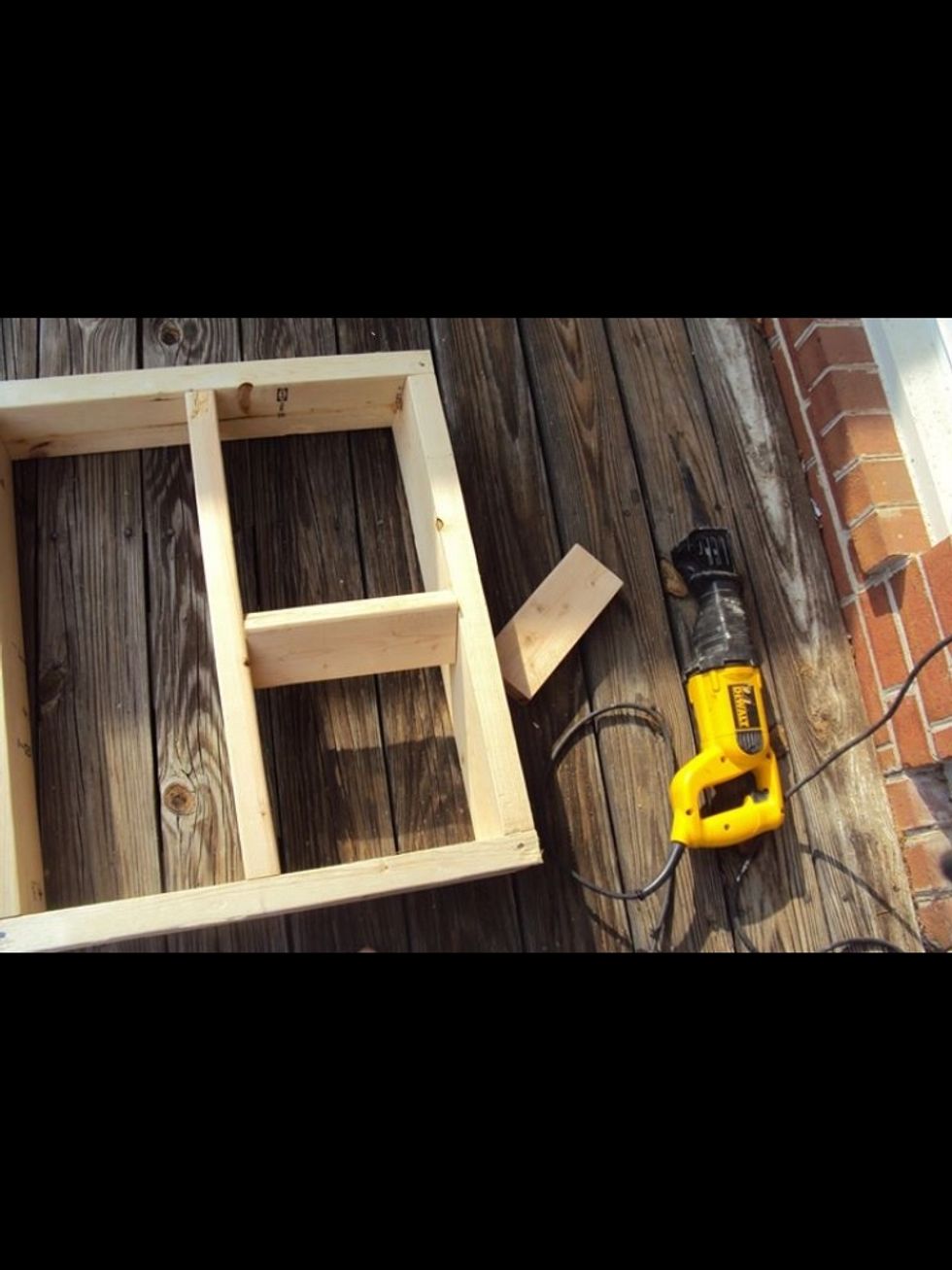 Screw the 4 2"x6" boards together as shown making a box with the single 2 foot long 2"x4" in the middle. Next start attaching the 2 10" long 2"x4" in the middle.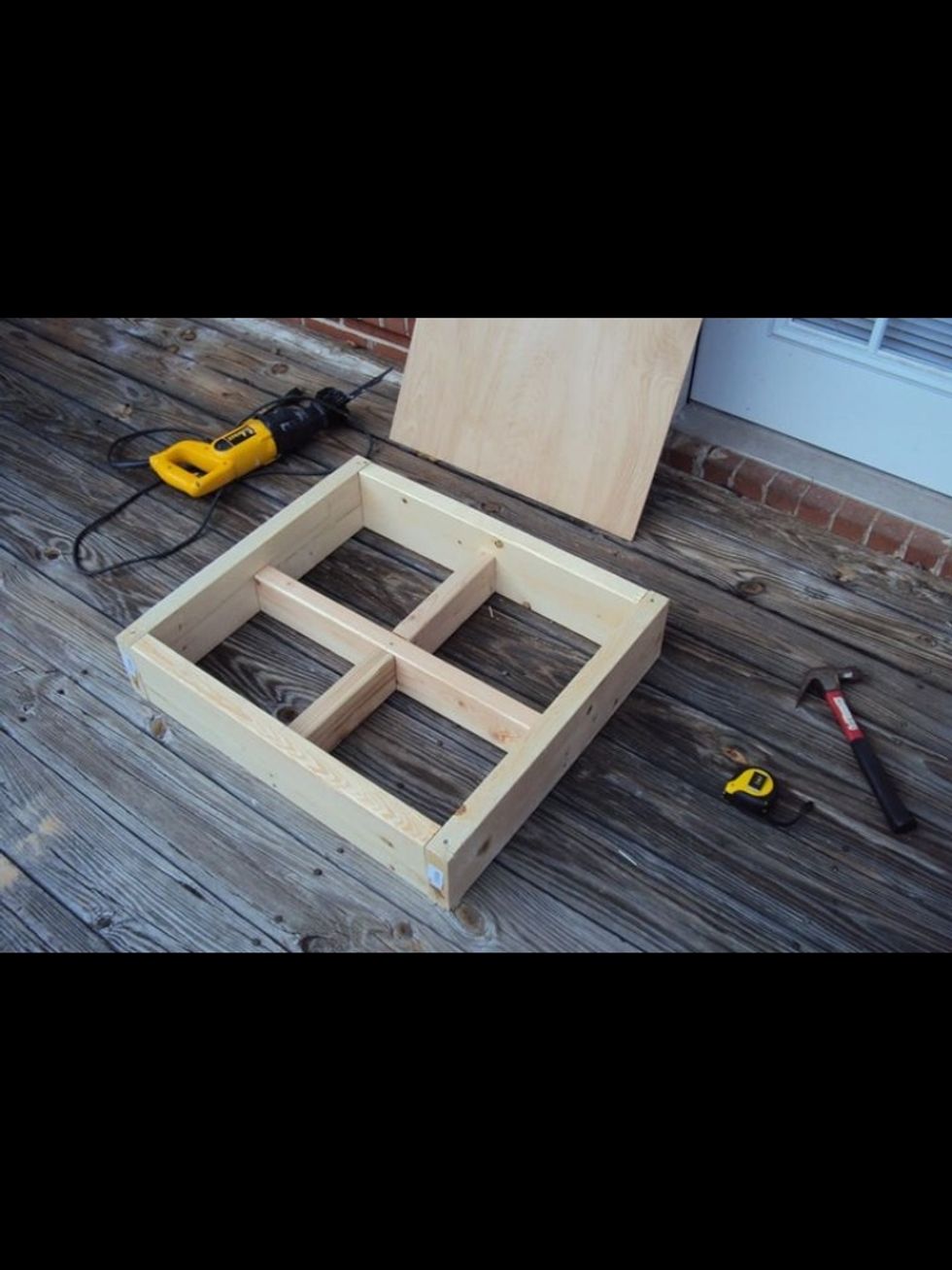 Now flip the box over and you see that the taller 2"x6" case is higher than the 2"x4". This allows for better flow of nutrients among the herbs (explained later).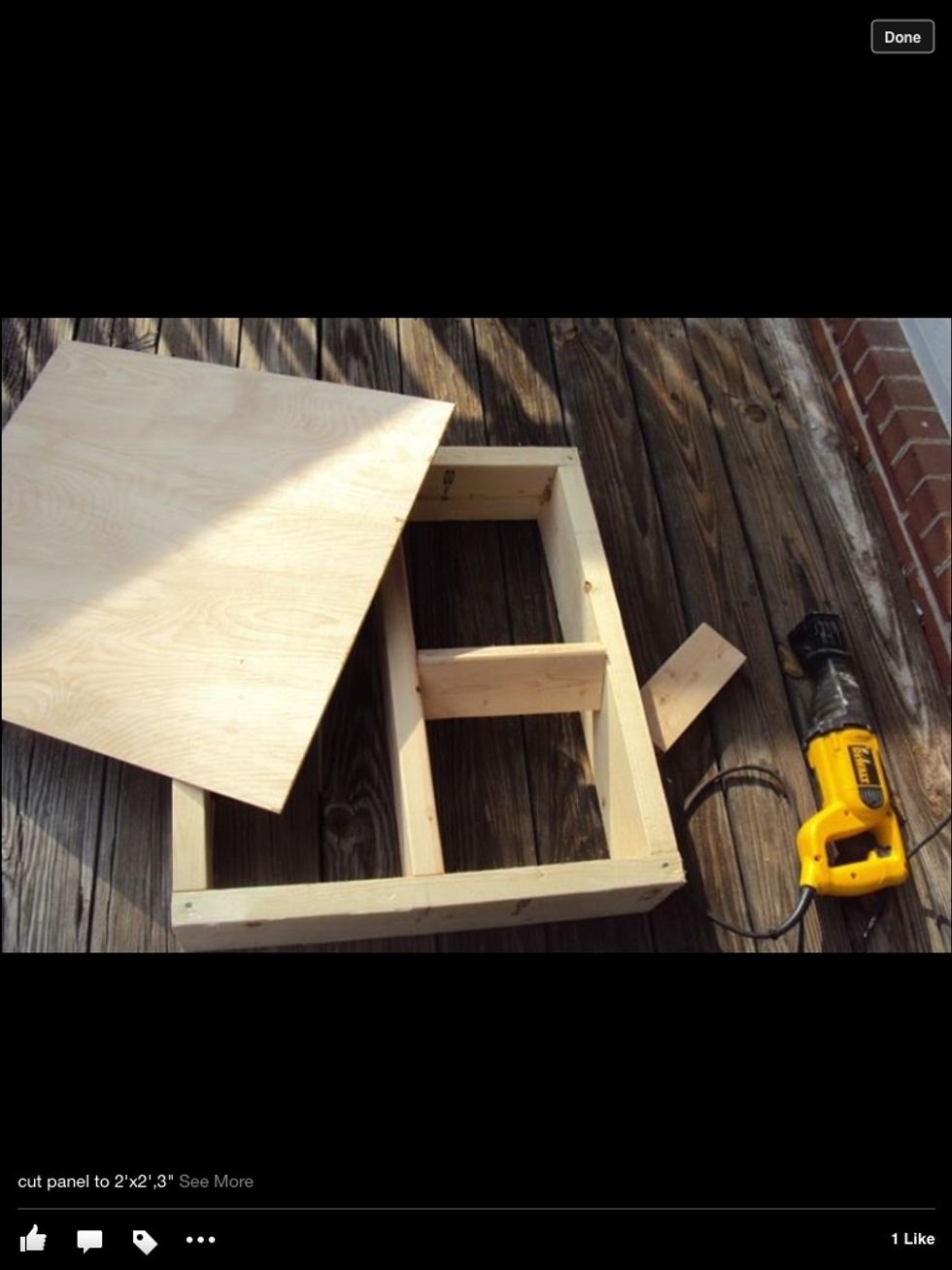 Now attach the trash bag covered thin sheet of wood to the bottom so that all the 2"x6" boards are flush except the 2"x4" boards which should be floating.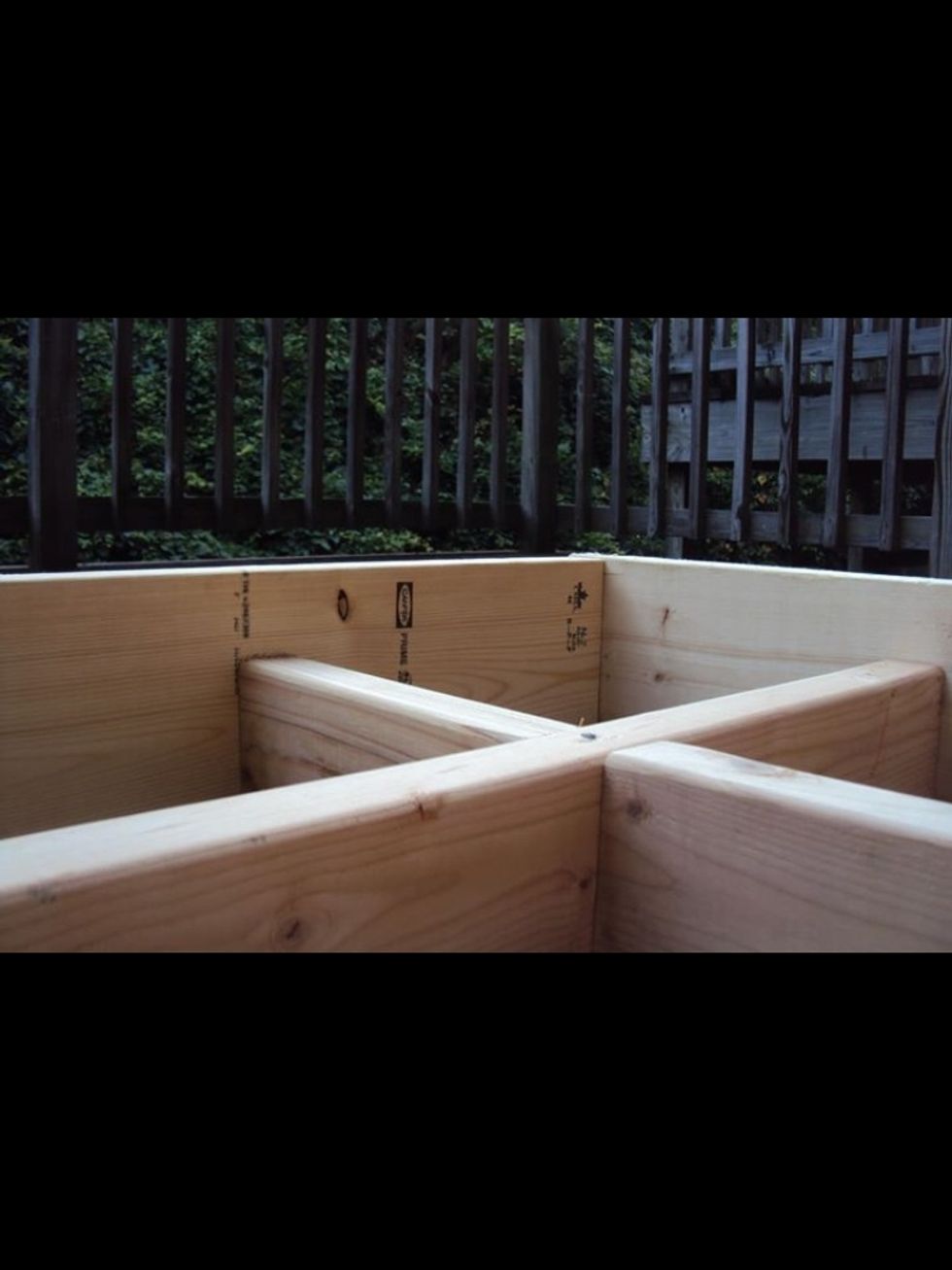 Inside look at the frame (upside down).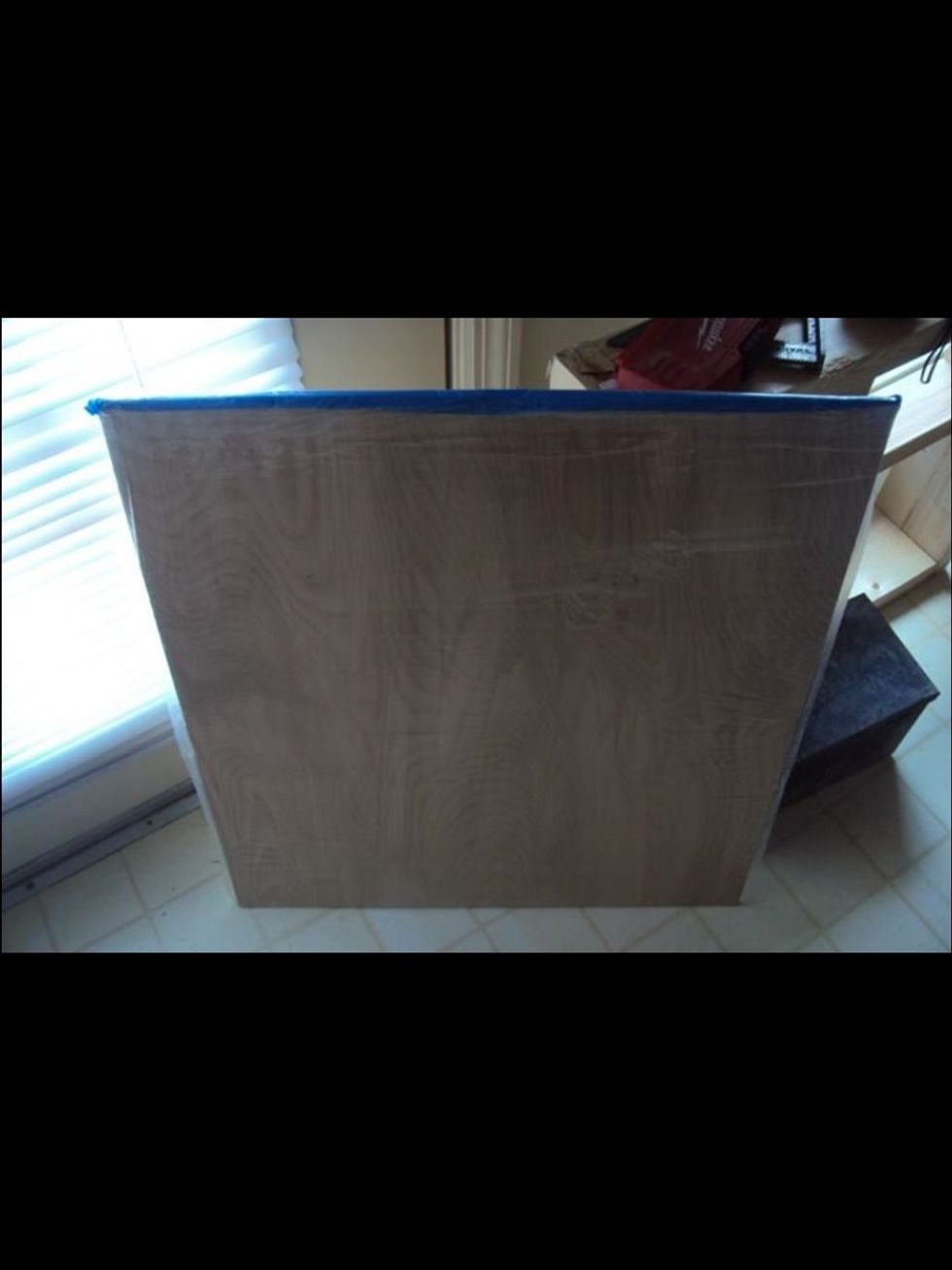 cover the sheet of wood with a durable plastic bag to help sustain the integrity of the wood.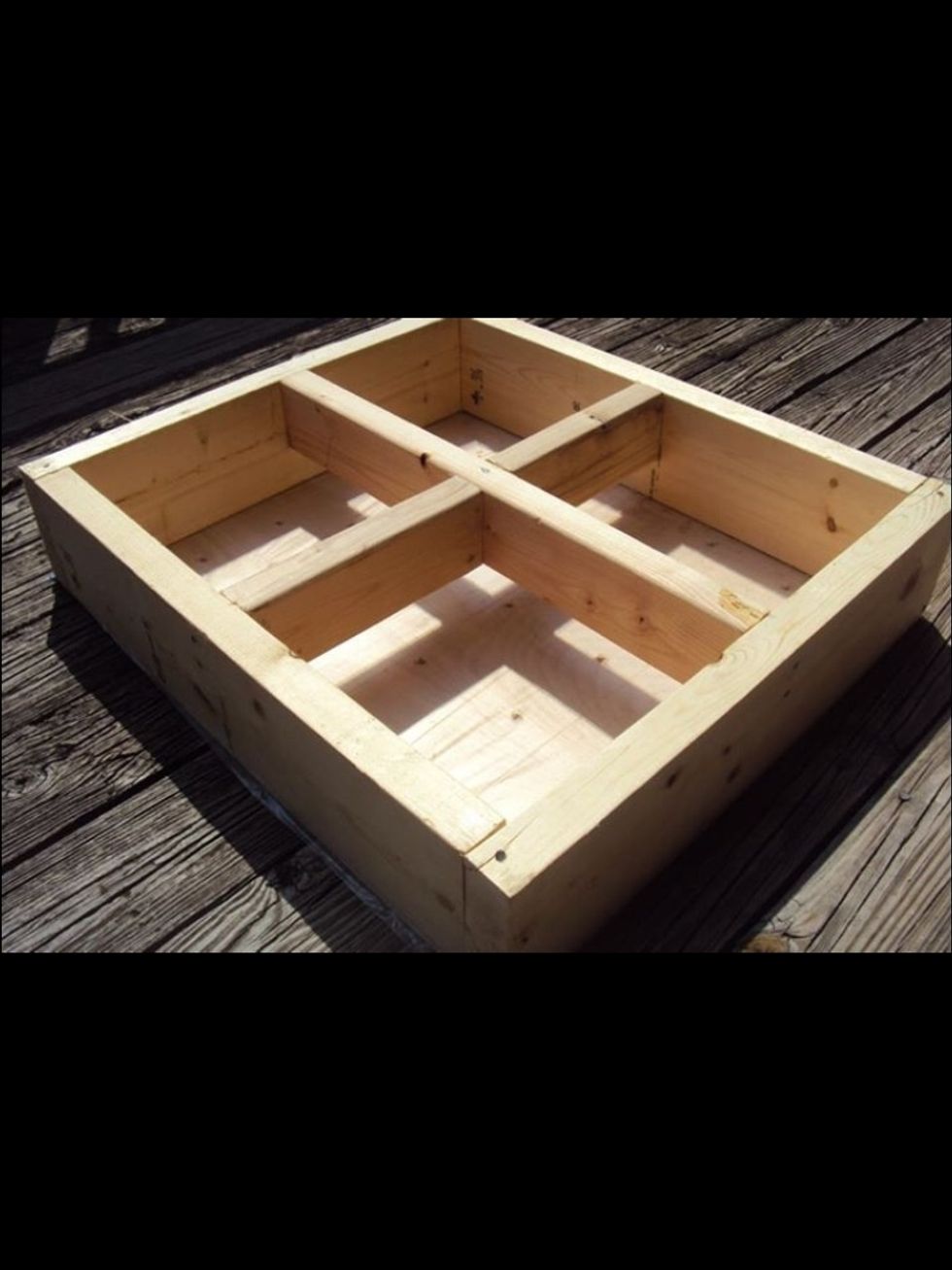 This is what it should look like before soil added. Leaving the bottom open allows the plants to share nutrients but still prevents them from invading into the neighboring spots (especially mint).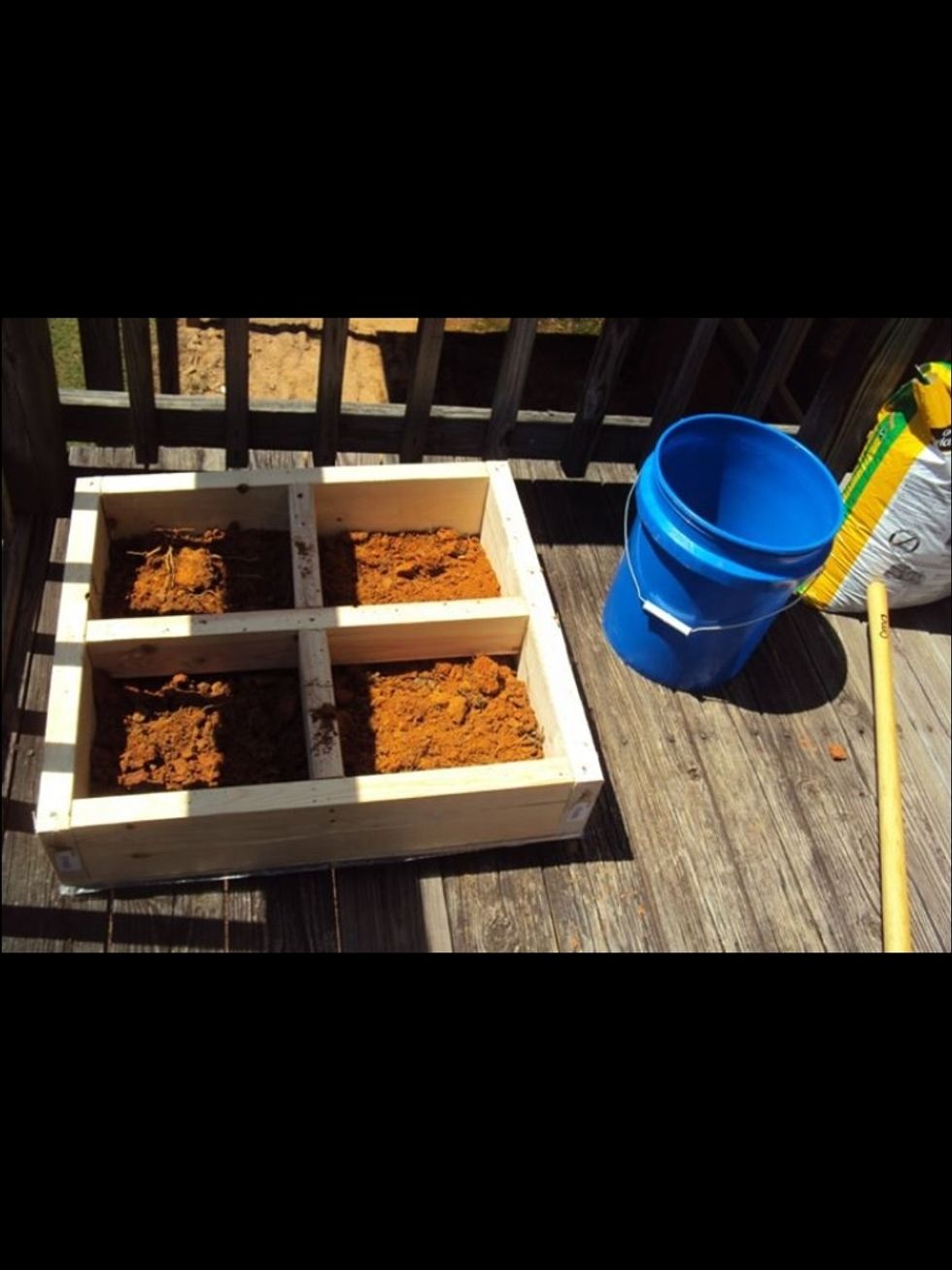 Add enough dirt to fill about 3/5 of each square and then top off with some good herb or crop fertilizer. Mix it all together and get your hands dirty.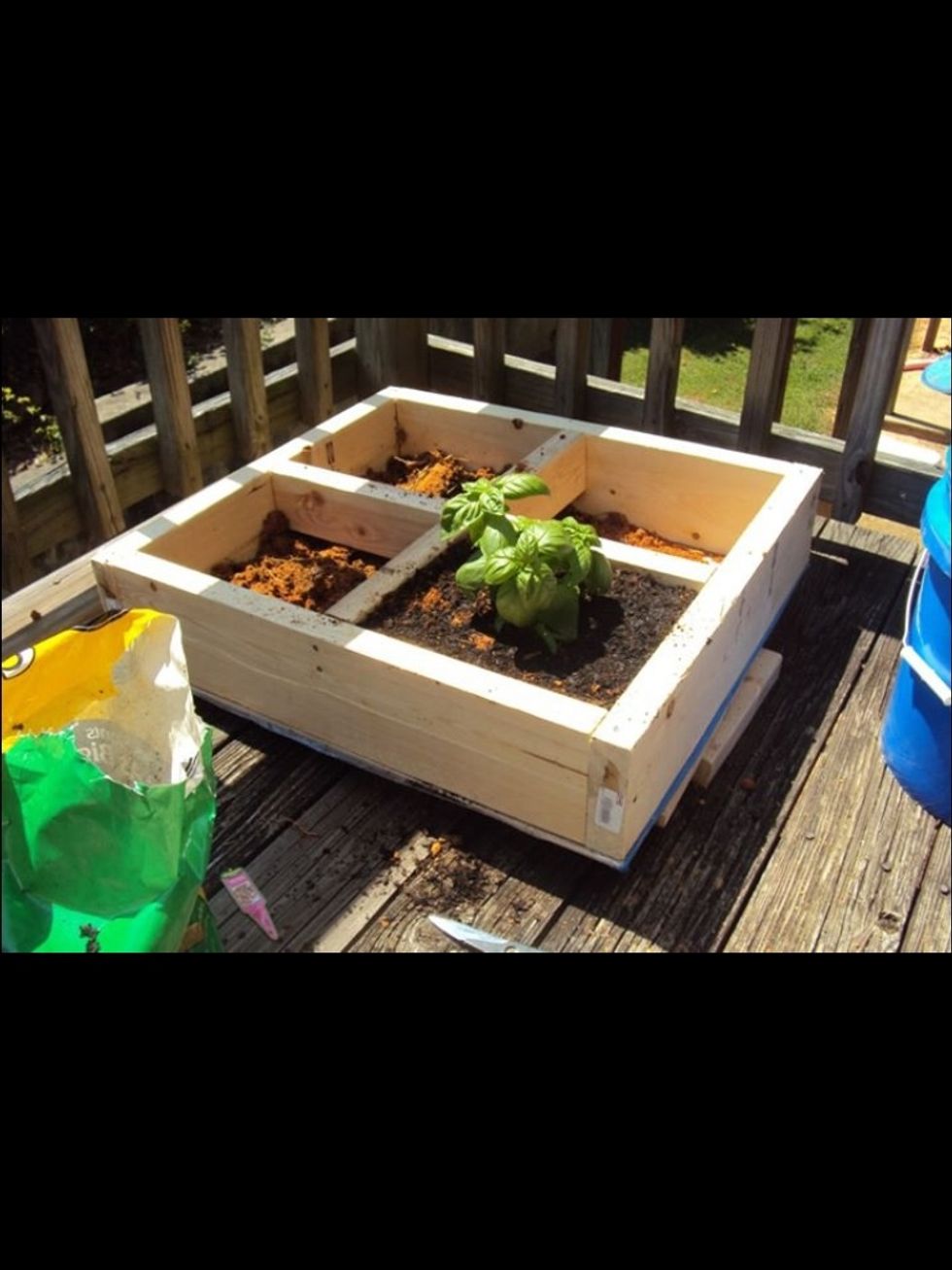 Start planting! (herbs, lettuce, or cherry tomatoes).
You can make a shelter with scrap wood. Also, raise one side to allow the water to drain so your plant roots don't drown.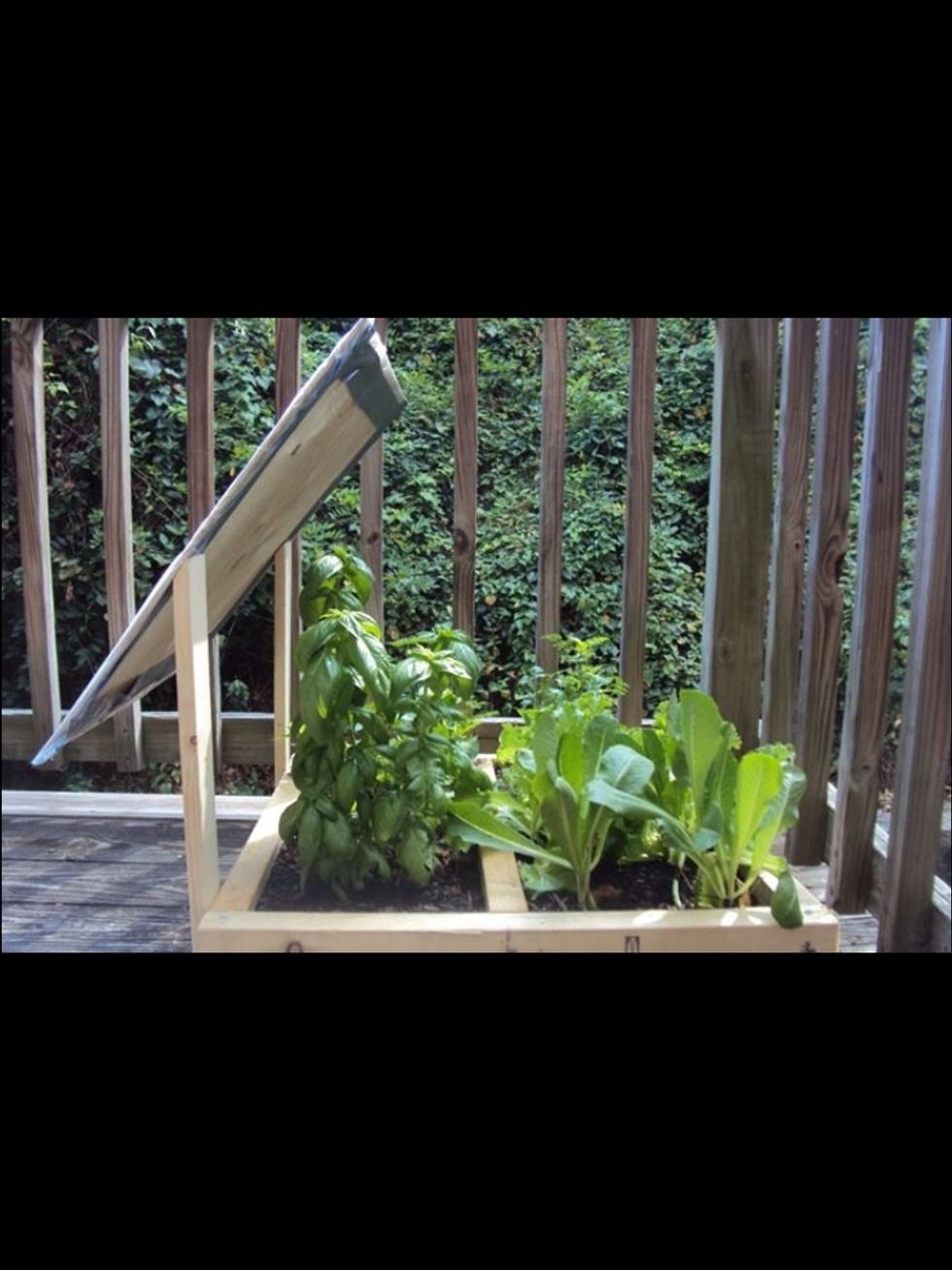 I added a simple structure because herbs don't do so well in direct sunlight. You can simply put something like an outdoor chair in front or place the herb bed under a tree.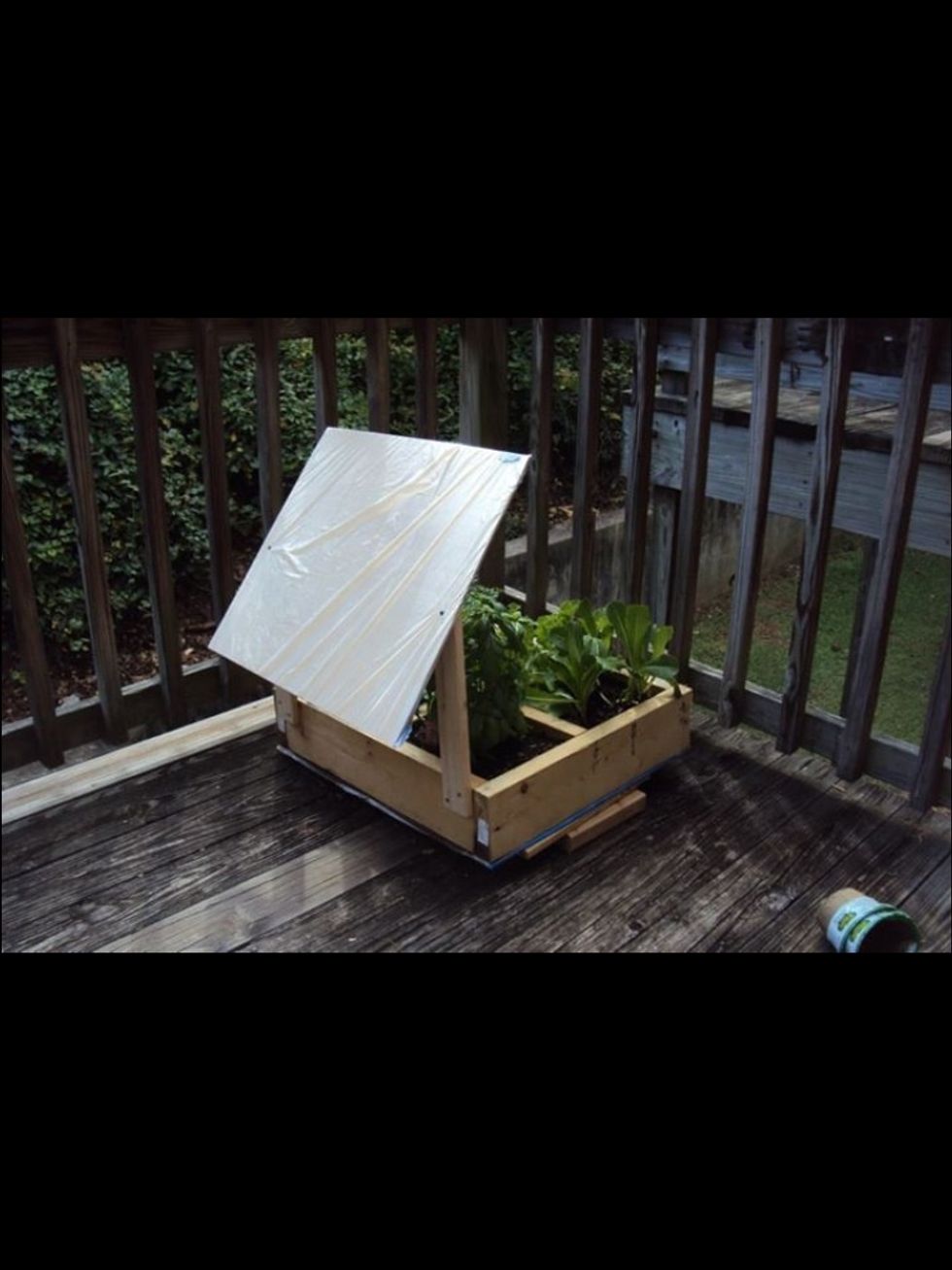 If you do put it under a tree, do so before adding the soil and plants... its heavy!
4: 2x6 white pine wood at 2 feet each.
2: 2x6 white pine wood at ~10 inches each.
~20: 3 inch screws.
1: thin sheet of "poster board wood" cut ~27'x24'
2 durable plastic trash bags
super glue or gorilla tape
1: 2"x4" white pine wood cut at 2 feet long.
Power tools to cut the wood and drill screws.