Build a fun French fry salad with anything you would normally put on a baked potato.
75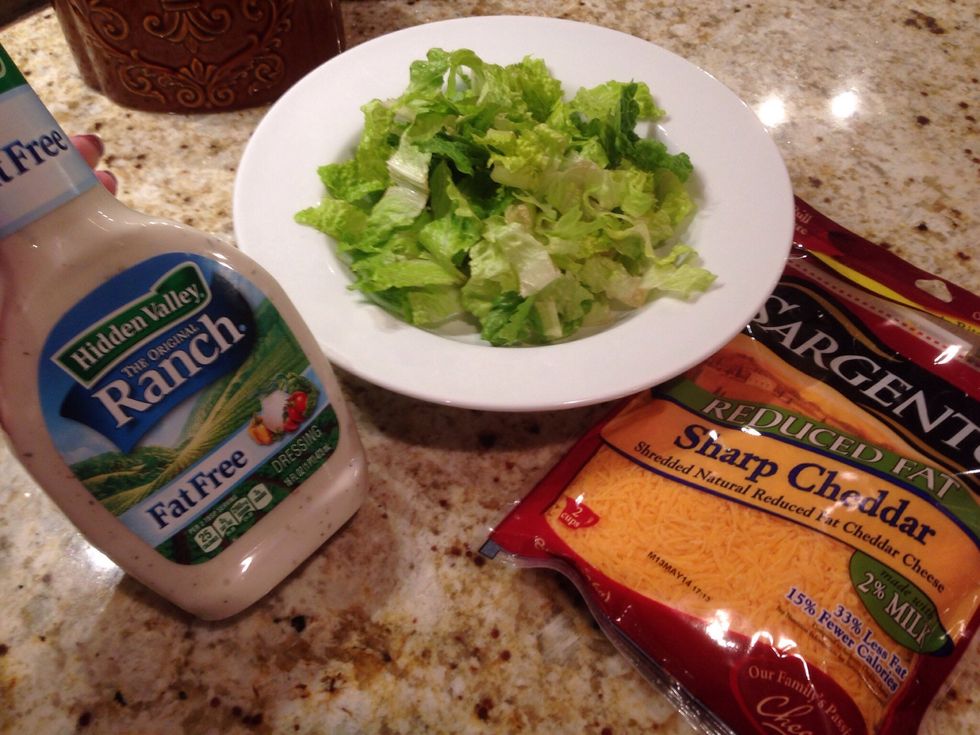 These are the basic ingredients with the fries still cooking. Healthy options such as these are just as good.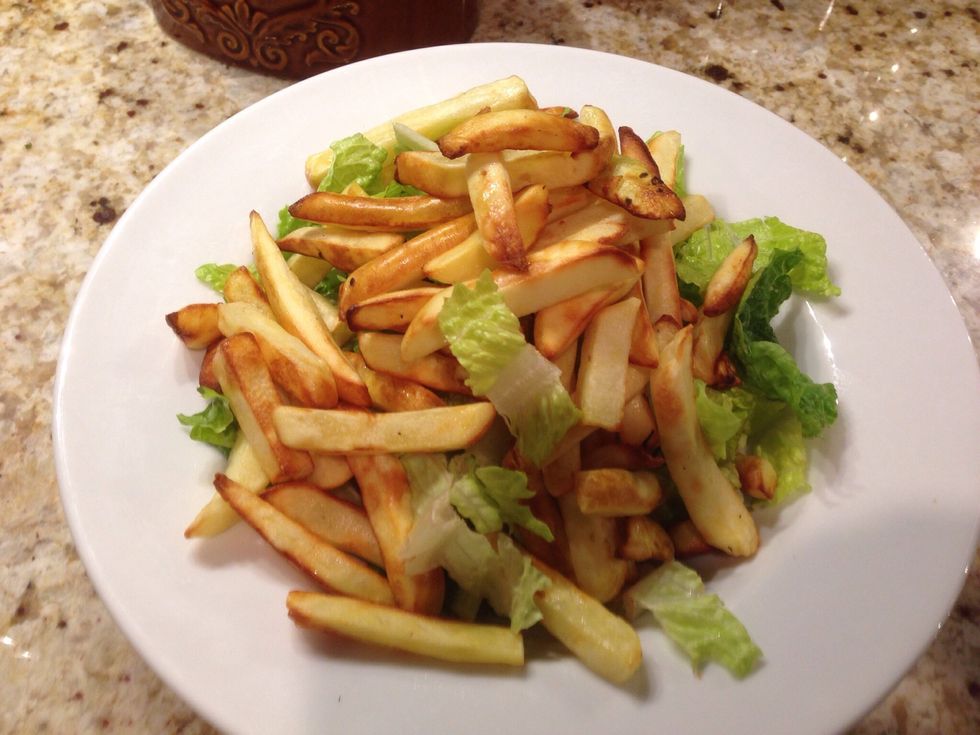 Toss on the French fries. (These are air fried.)
Add your favorite dressing, shredded cheese and chopped cooked bacon. (This kind is meatless.)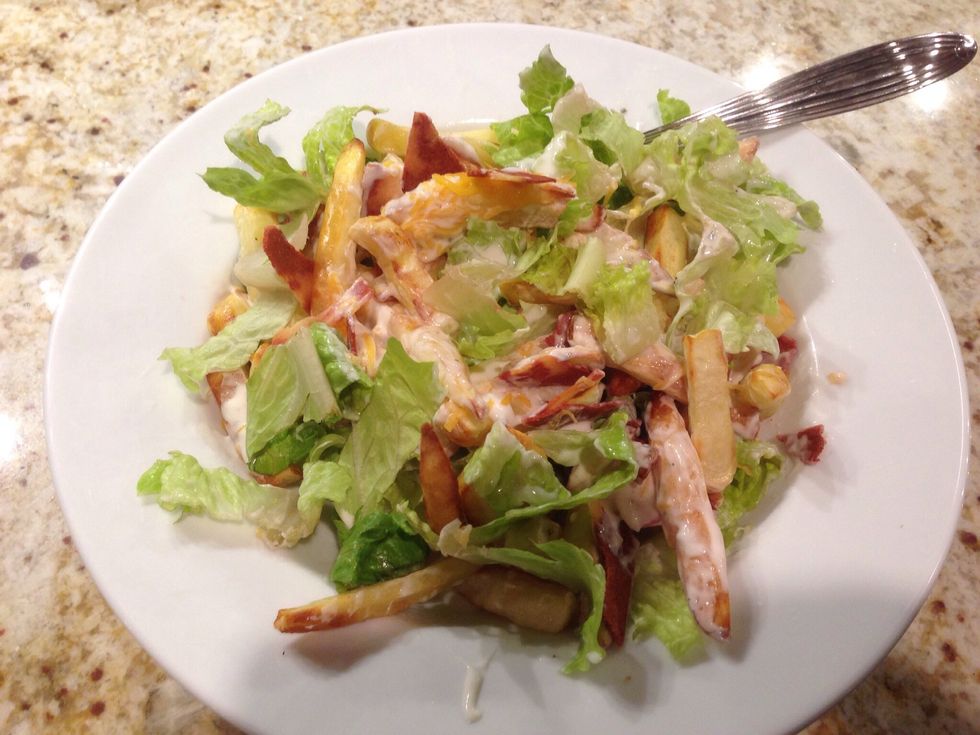 Toss it altogether.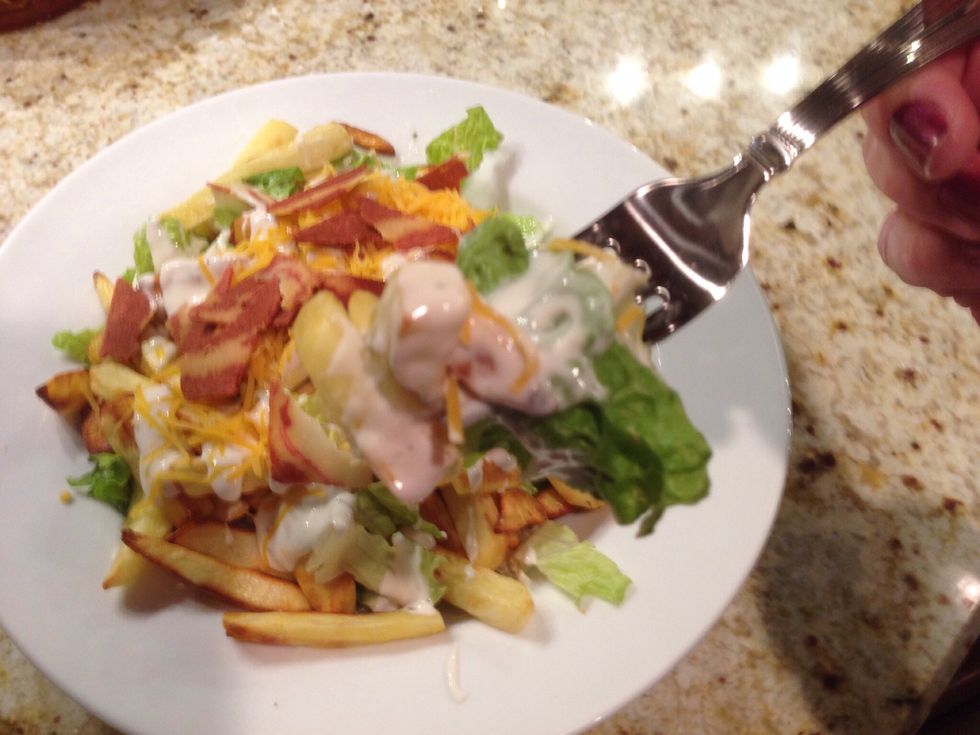 Take your first delicious bite!
French fries
Lettuce
Dressing
Shredded cheese
Bacon