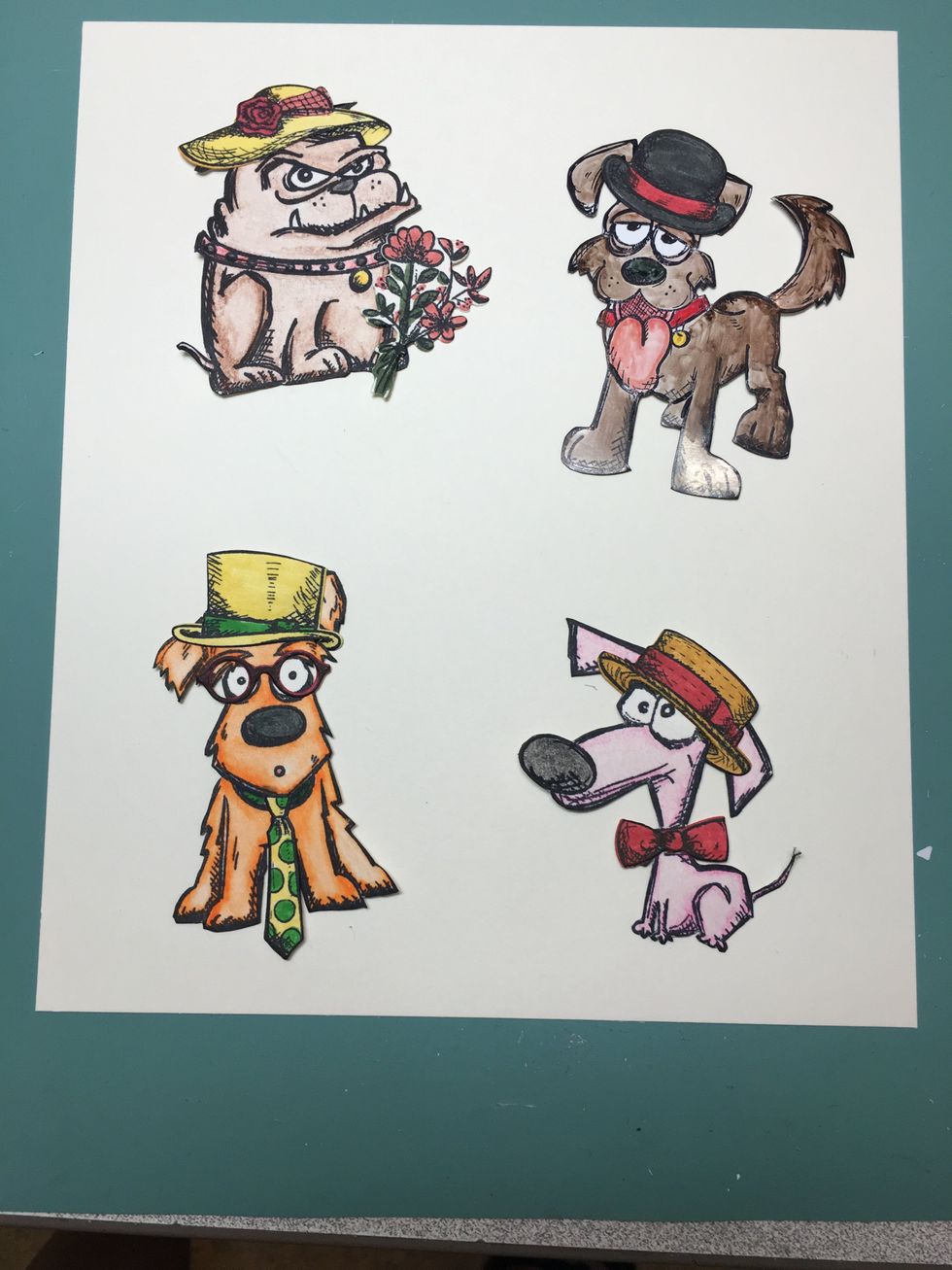 Stamp the crazy dog images on water color paper and fussy cut. Color the dogs with water colors. Then diecut some Crazy Things for the dogs to wear, hats, ties, etc. color and dress up the pups!
Paint the Prima wooden packaging tray with white gesso. This tray has 4 compartments.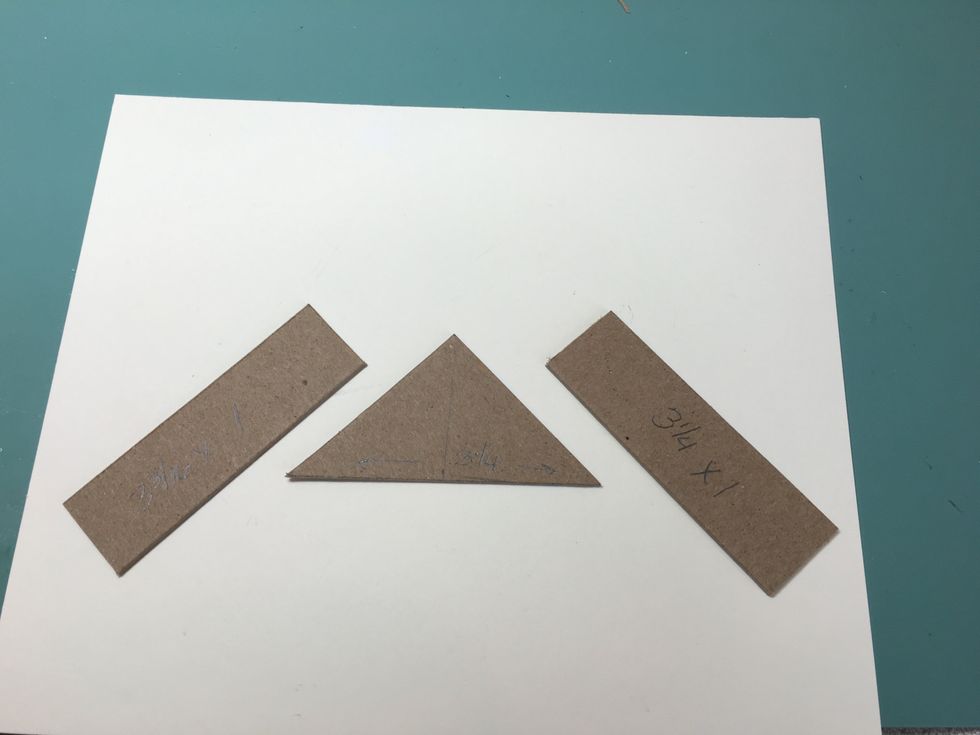 For the roof: Cut chipboard as follows: 1 @ 1"x 3 1/4"; 1@ 1"x 3 3/16"; for the triangle measure down 2 1/8" on both sides of the chipboard's corner & then connect the 2 sides forming a triangle.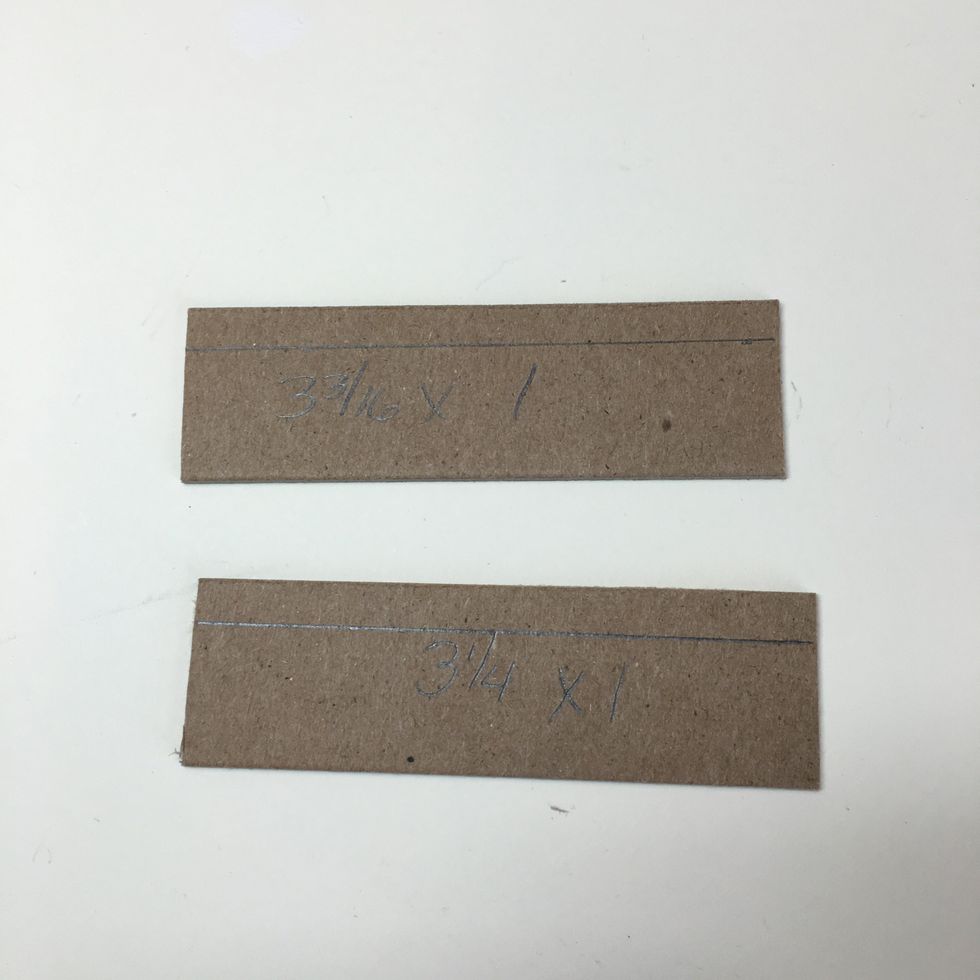 Measure in 1/4" and draw a line on the rectangle chipboard pieces.
Glue the triangle to the sides along the line, 1/4" from the edge. the 3 1/4" piece should overlap the 3 3/16" piece at the roof peak. This way both pieces will be the same length when assembled.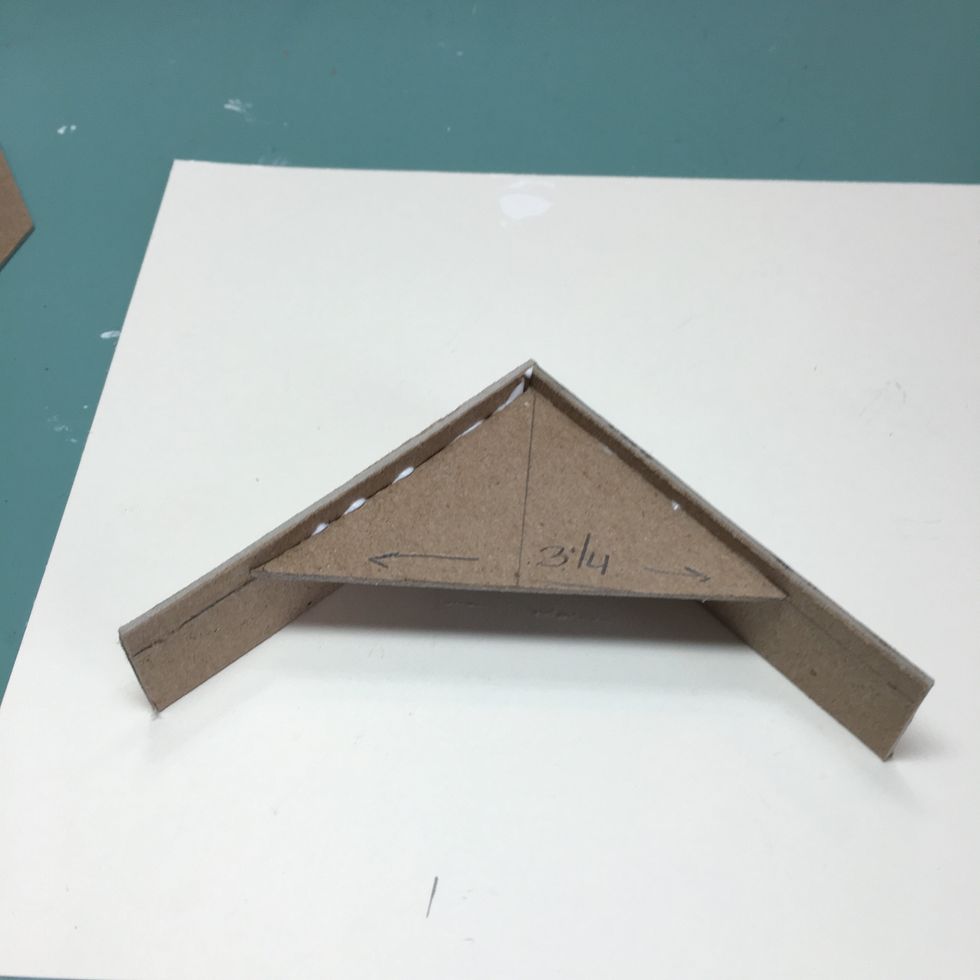 Front view. Allow the glue to dry before proceeding.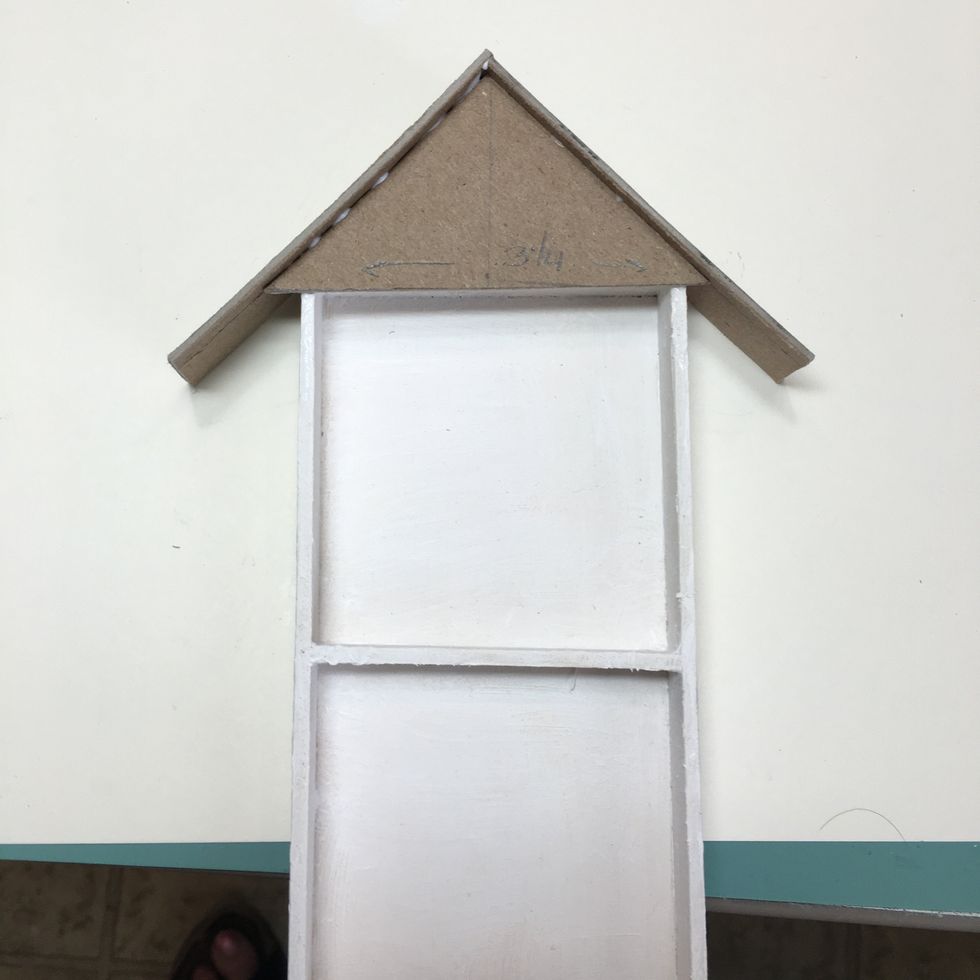 Glue the roof to the top of the tray as shown.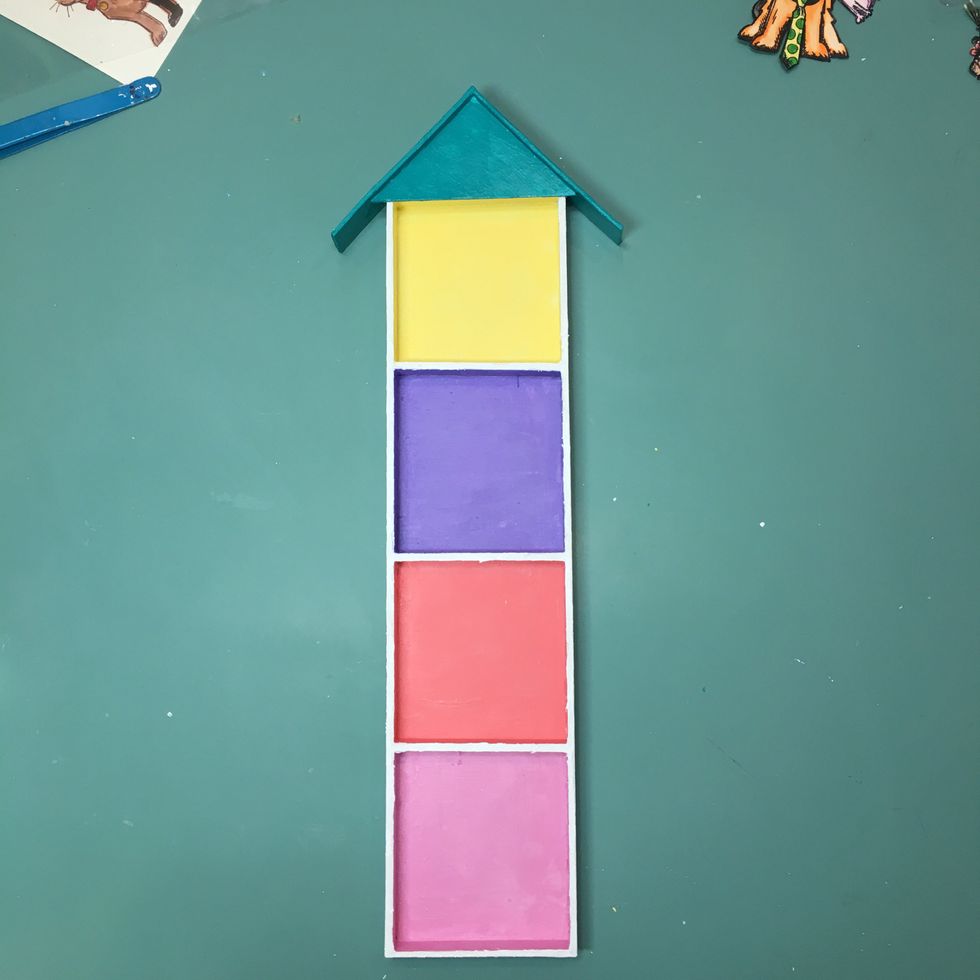 Now paint the tray using whatever colors you like. I sort of went with a Caribbean vibe.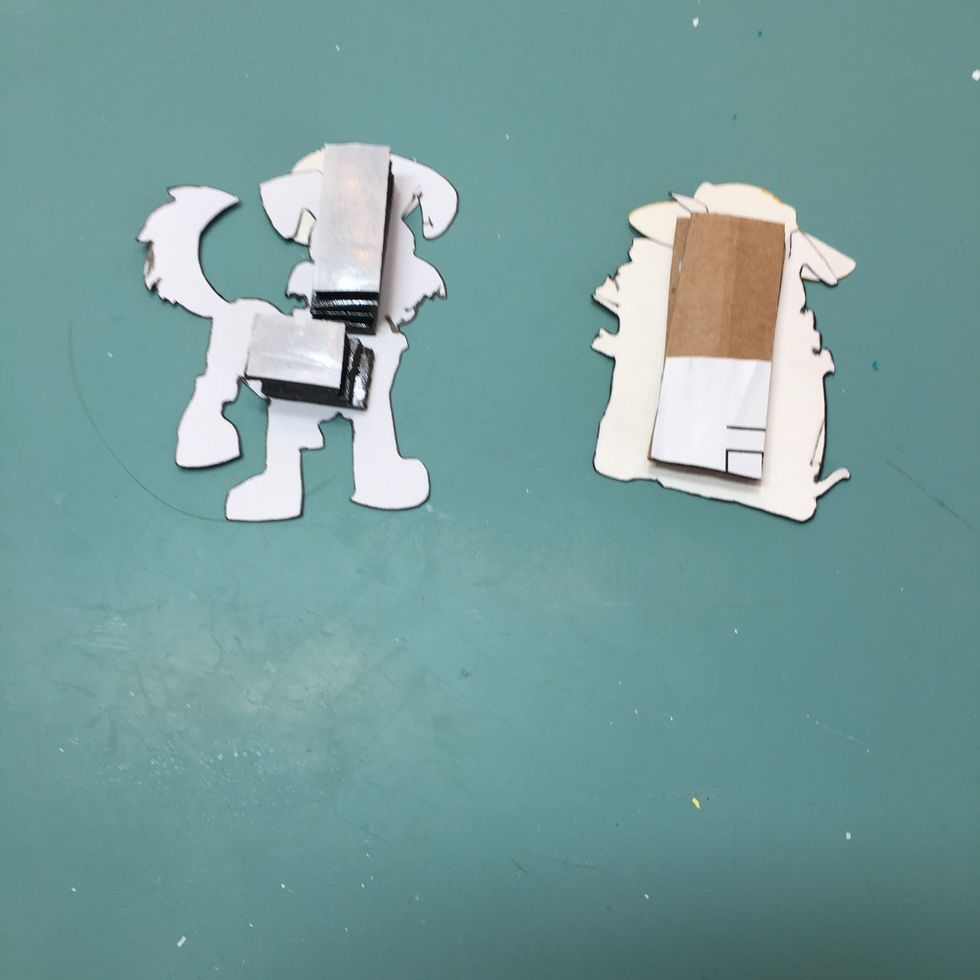 Use foam tape and/or cardboard to build up height on the crazy dogs. Use different levels for each dog so that you have dimension and perspective.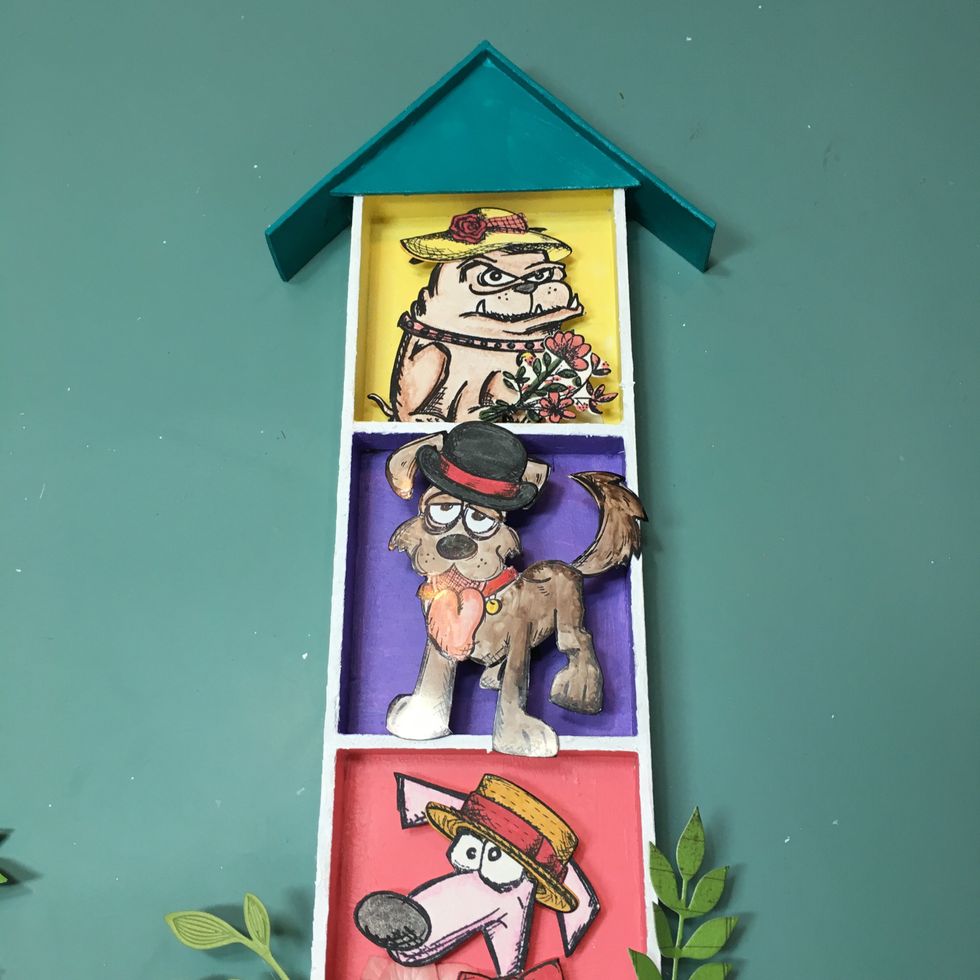 Adhere the dogs in their "houses".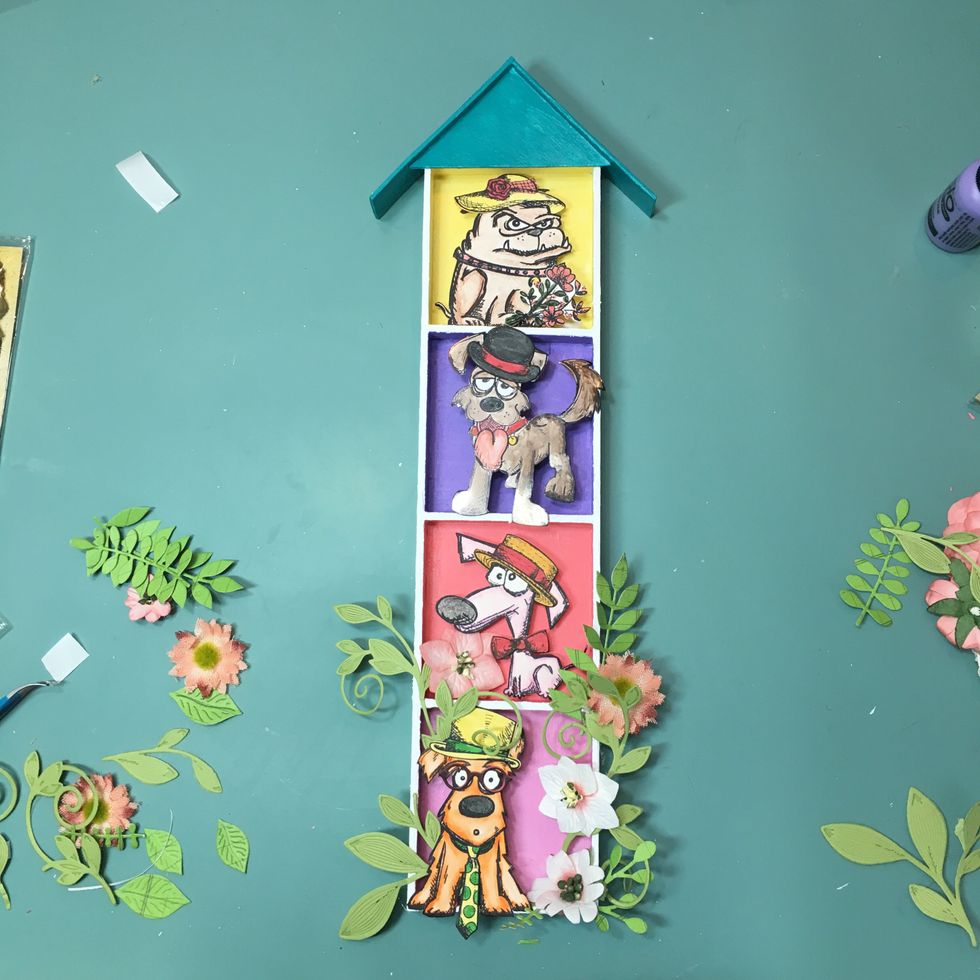 Diecut some leaves & vines. Select some small flowers and begin placing the flowers and vines around the dogs.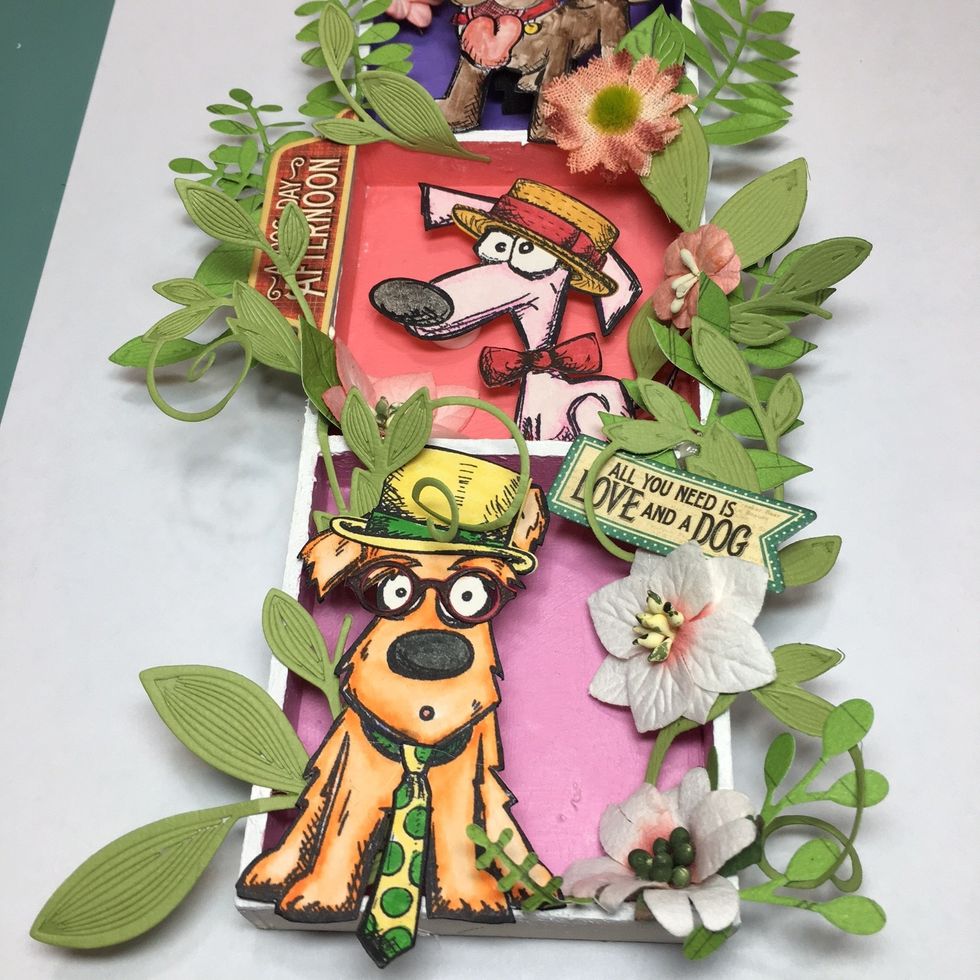 You can help support a chipboard tag such as the Dog Day Afternoon tag on the left by using foam tape as support. See the next photo.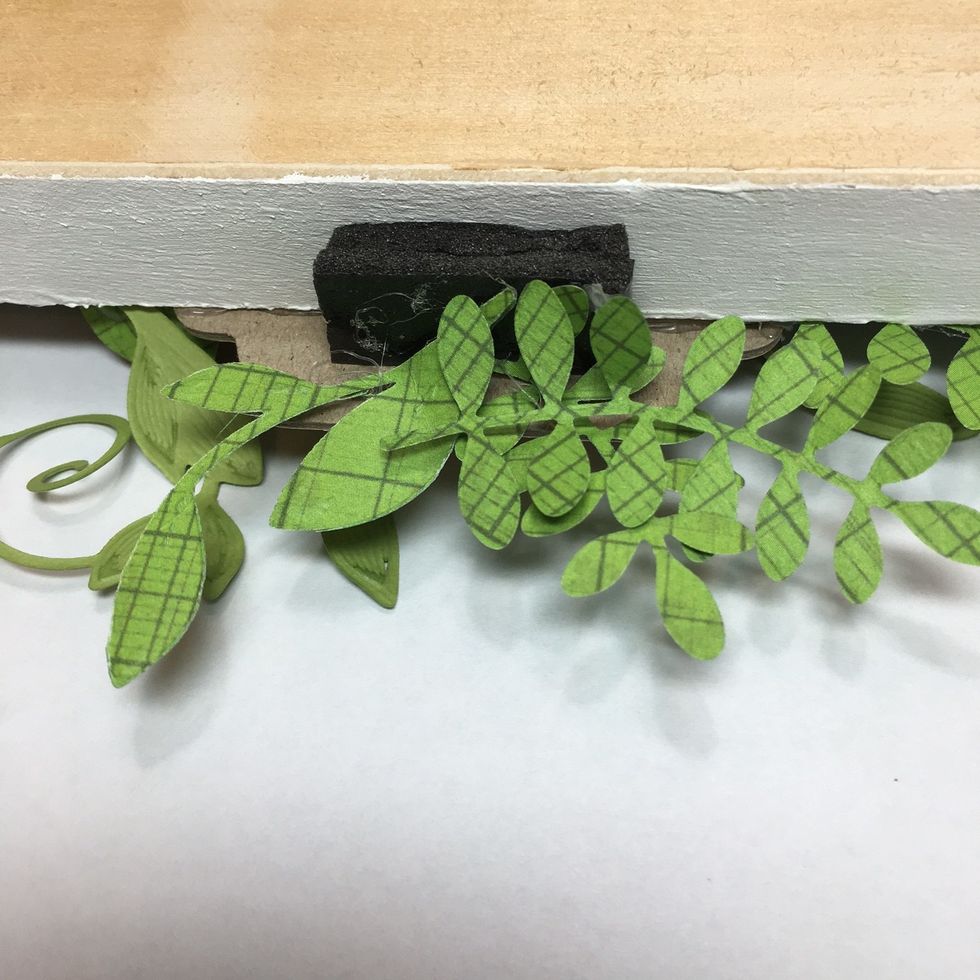 Here I've attached a double layer of foam tape to the side of the tray to act as support for the chipboard. Just place a bead of glue along the sides of the foam tape.
Place some flowers and vines such that they are peeking out from behind the pups. Use some stickers and chipboard from Graphic 45's Raining Cats & Dogs collection to dress it all up.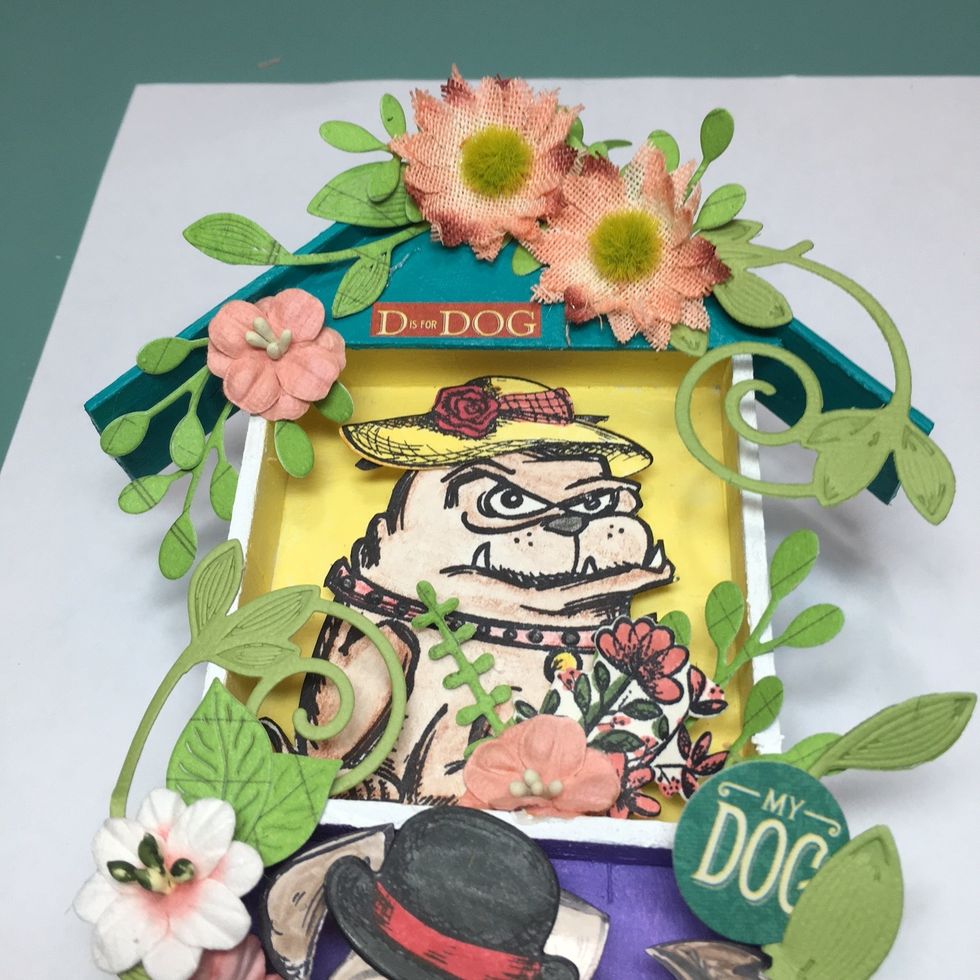 closeup.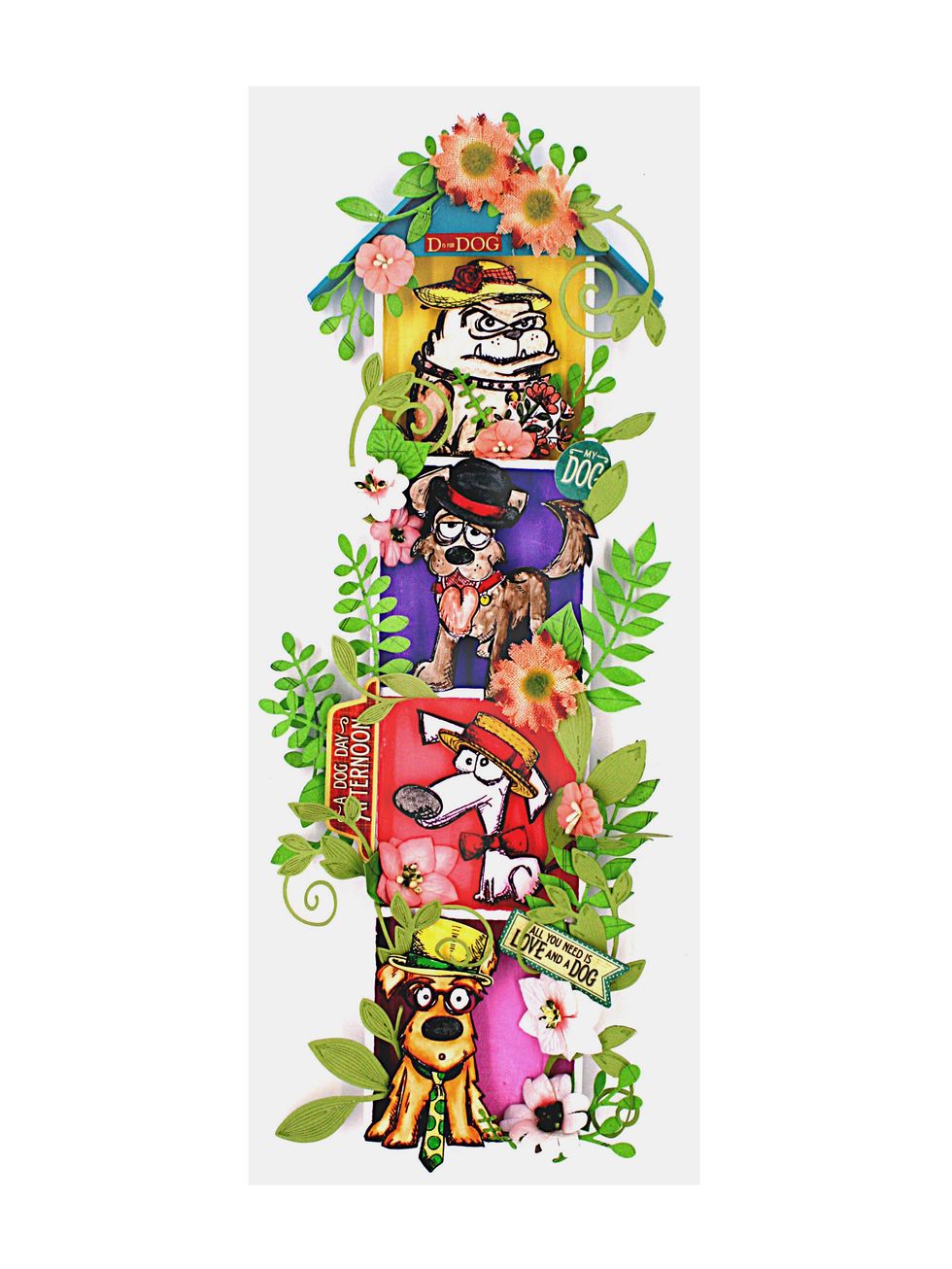 All finished. This would make a great fun gift for your dog loving friends!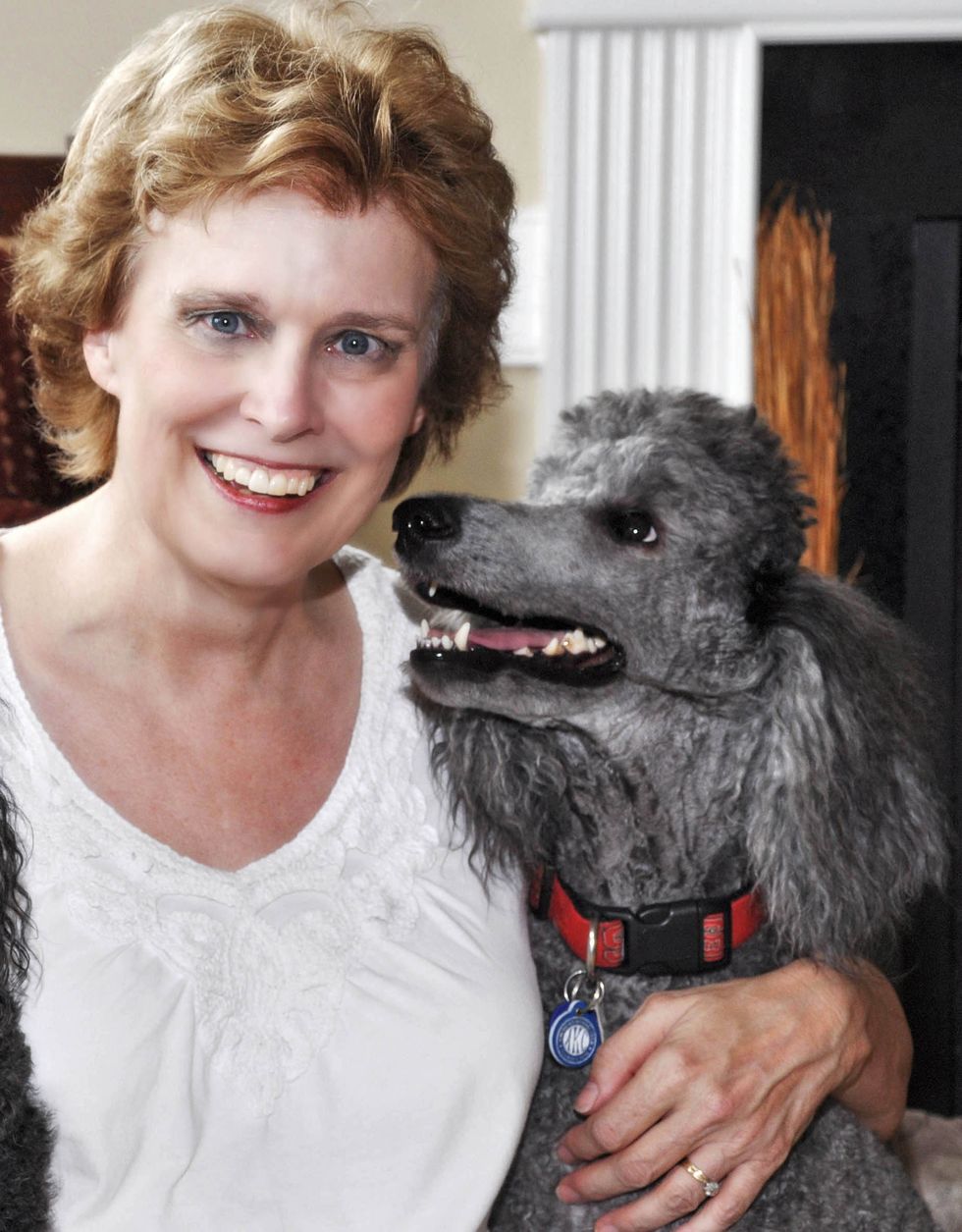 I currently design for Graphic 45, Creative Embellishments, Petaloo, & Flying Unicorn. Tutorials on my blog:bit.ly/1Sem2J0. Follow me on Pinterest:bit.ly/1HhWvOxThanks so much!
Stampers Anonymous Tim Holtz Crazy Dogs Stamps
Stampers Anonymous Tim Holtz Crazy things
Sizzix Framelits Die Set Crazy Things
Prima wooden tray packaging
Water color paint
Acrylic Paint - yellow, red, pink, purple
Whte gesso
Spellbinders Romantic Vines die
Cheery Lynn Floral Bouquet kit B777 dies
Graphic 45 Raining Cats & Dogs chipboard, stickers
Green cardstock
Petaloo Mini Daisies peach
Miscellaneous Petaloo flowers
Maggi Harding
I am a paper crafter and I like to do it all, tags, layouts, cards and altered art. Follow me on Pinterest: https://www.pinterest.com/maggi43/