How to build a bookshelf
A simple modern-rustic bookshelf that is easy on your budget and can easily be re-vamped into different heights and lengths.
122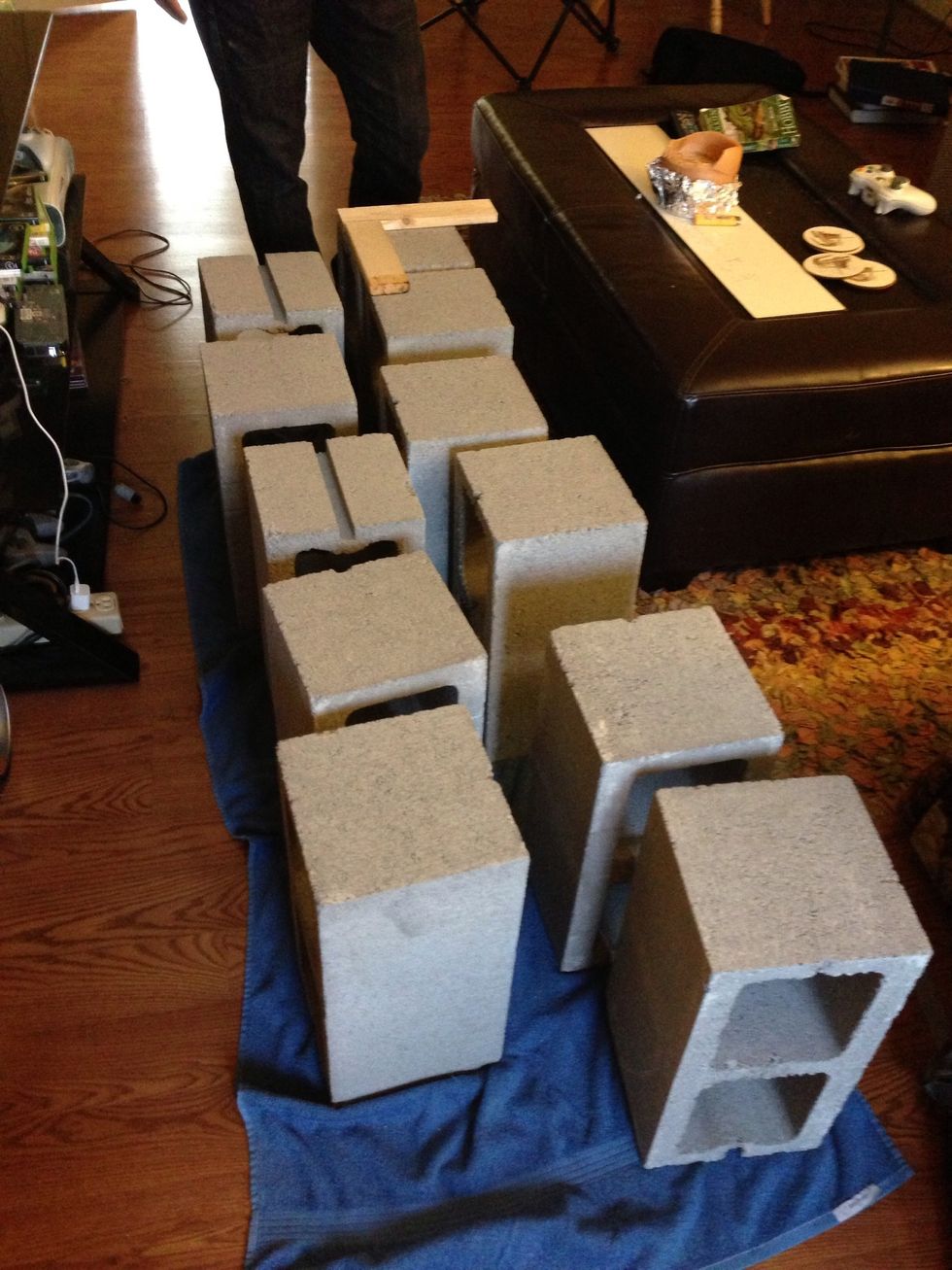 12 cinder blocks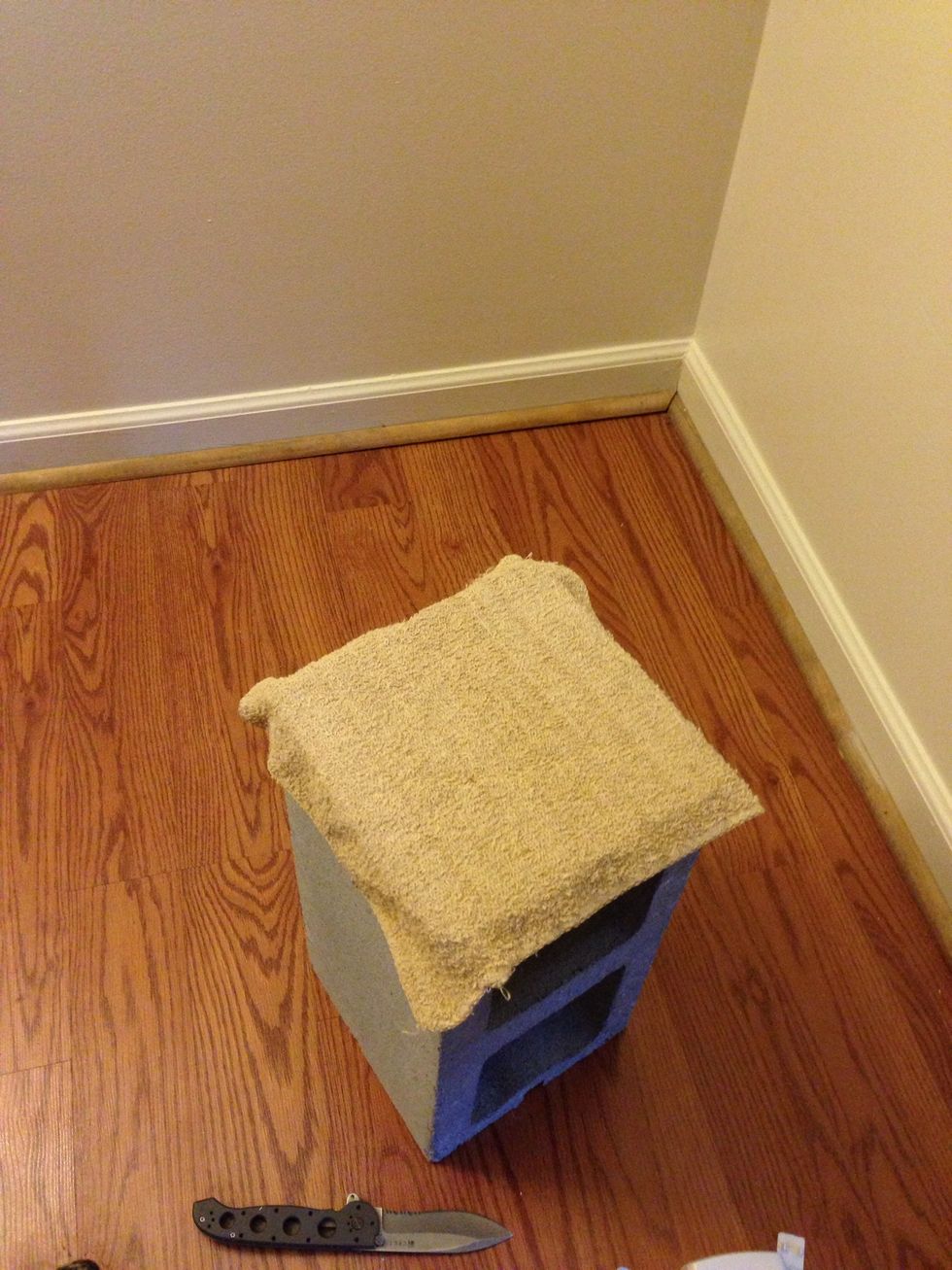 Old rags to keep from scratching floor.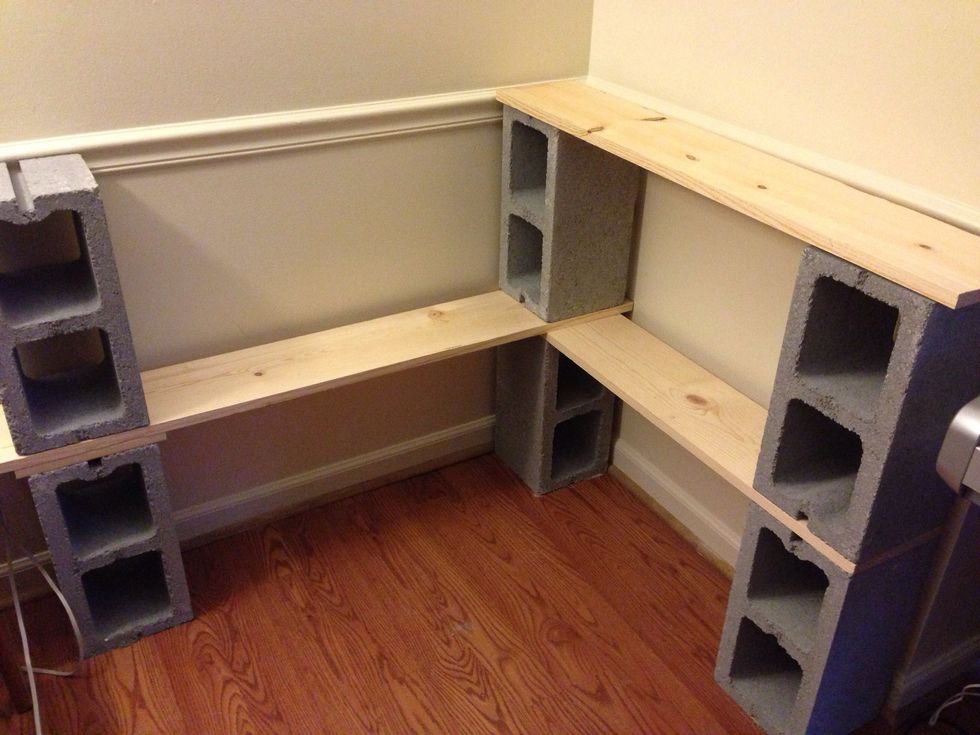 Starting to stack.
1" slats to make shelf level.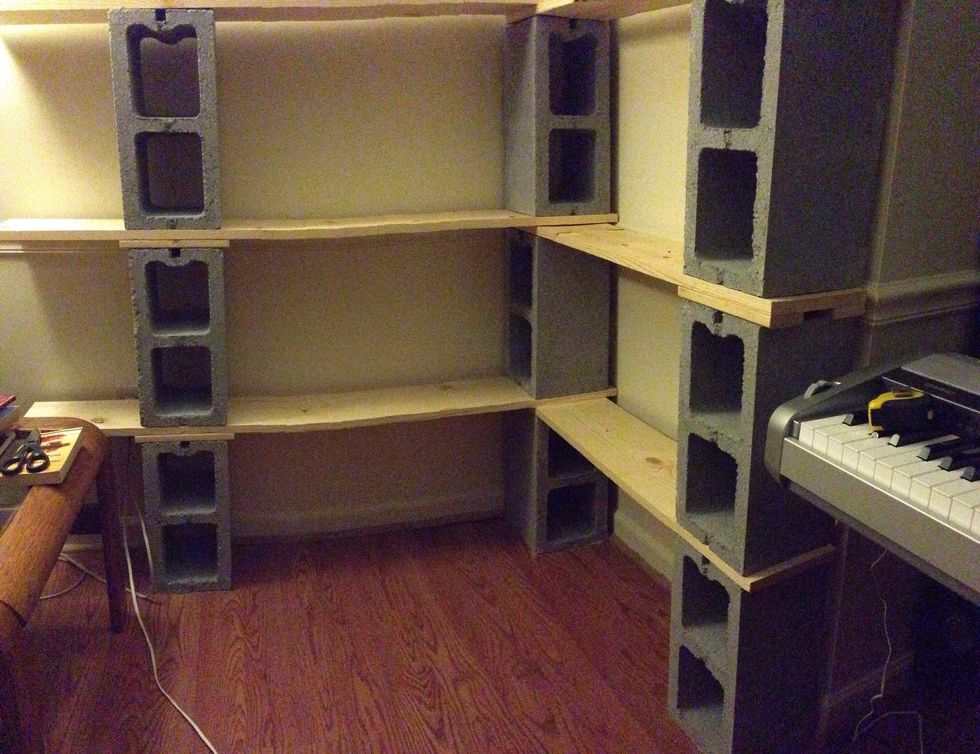 Keep stacking.
Add the last three blocks wherever you like on the top. (This helps keep the whole thing steady)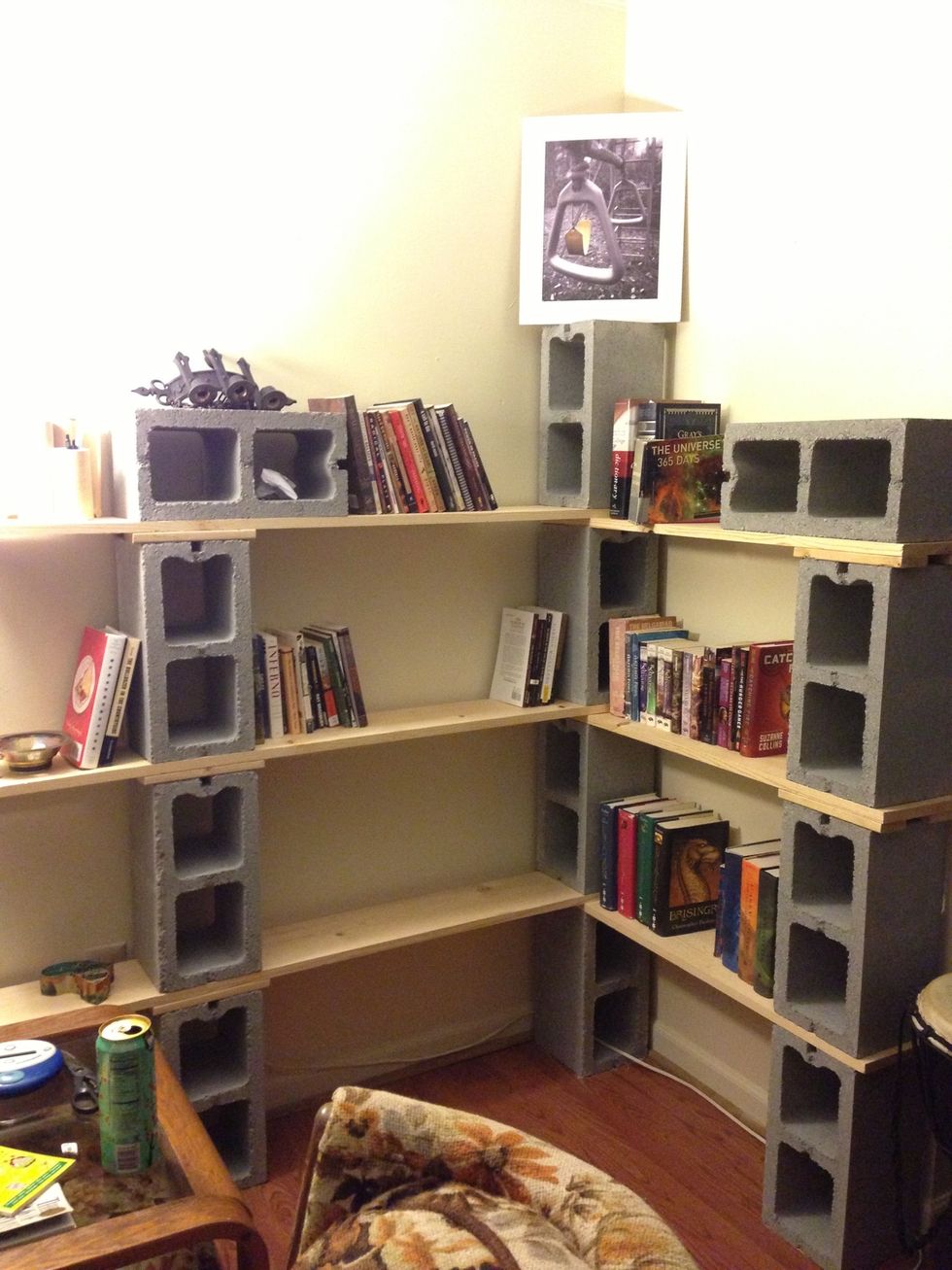 Add books and nicknacks!
This is the shelf a year later with more books. Yay!
3: 1"x8"x8' white pine board (about $9.50)
12: 8"x8"x16" cinder blocks ($1.46)
Books!
1" slats to balance
3: old rags