Use a curtain and a stool to create a bedside-table with a hidden locker
16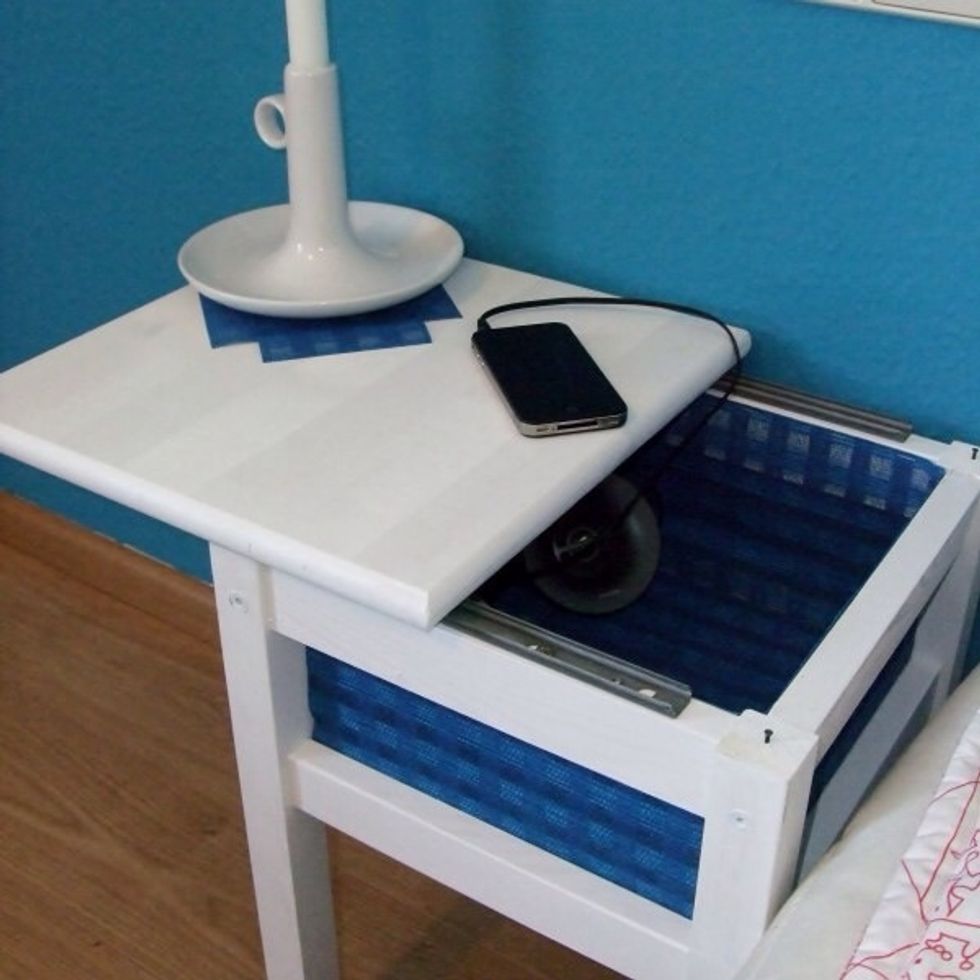 We needed a small bedside table for our guestroom. Using an Oddvar stool and Ingmaj curtain and two drawer slides, we created a bedside locker with a sliding top board.
Of course you can do this with any old stool with a removable top, no need to rush to IKEA... The measures given are for the Oddvar stool.
Assemble the stool except for the top and paint it. Cut the fabric into 4 side-pieces (15x25cm) & 2 bottom (33x24 cm). Put the curtain pieces & the bottom part of the stool together using a staple gun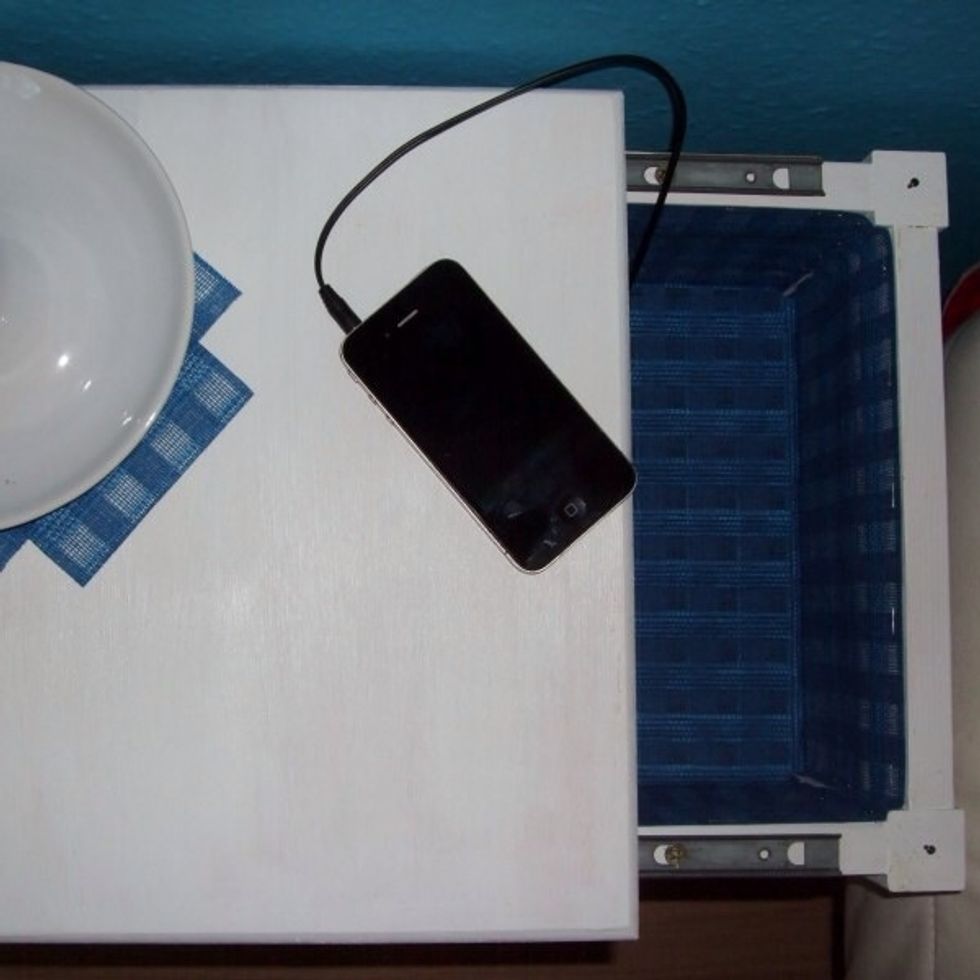 The two bottom pieces of the Oddvar curtain are put on crossed, so there are no gaps, where anything could slip through.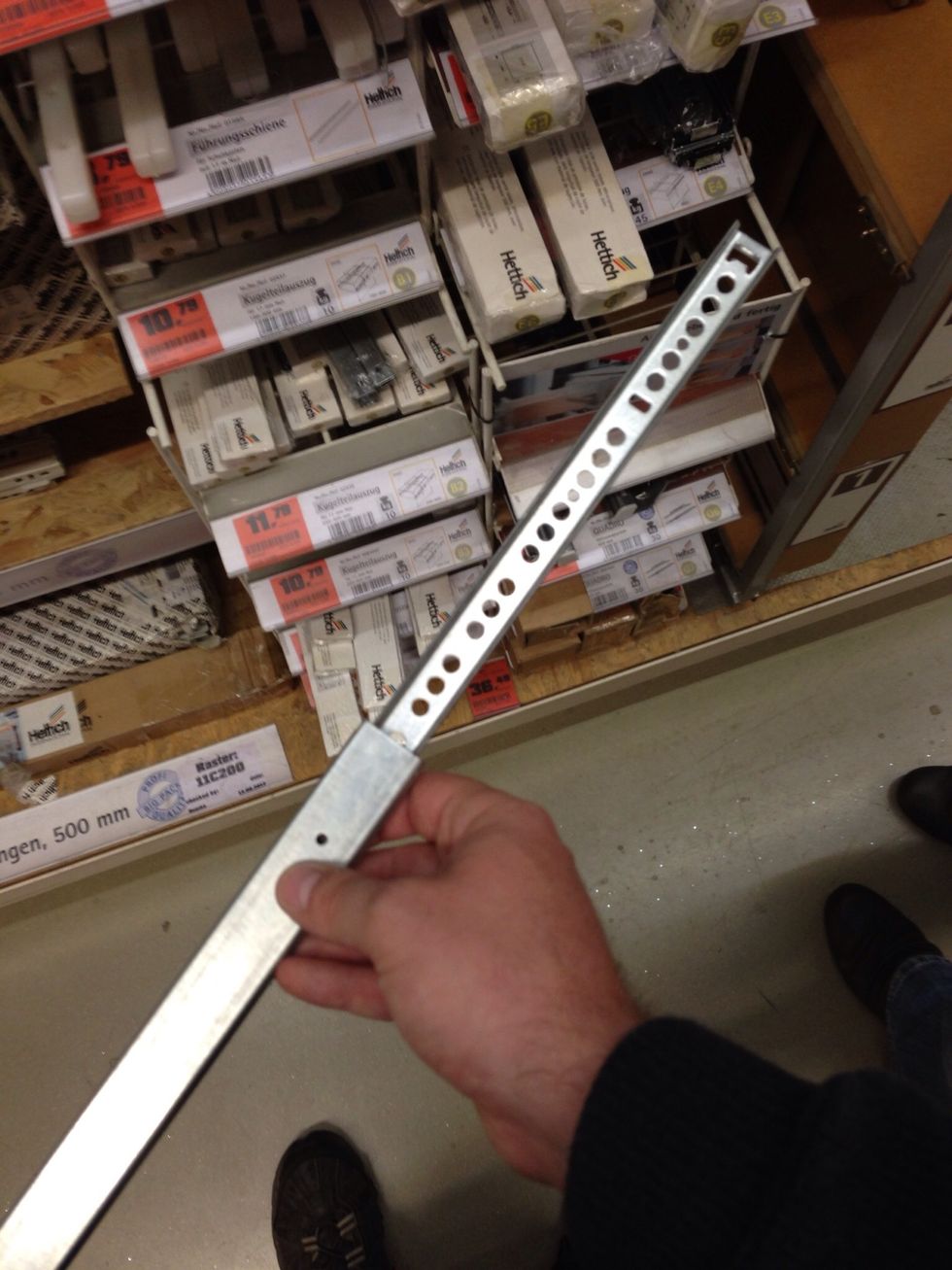 Mount the top board using the drawer slides like these. You can get them in most hardware stores or from old drawers. Screw them to the top board and the bottom part.
You can even hide small speakers in there!
Have creating it for yourself. If you need more inspiration, check out my other guides in the home category: https://snapguide.com/search?topic=home&q=martin+storbeck
1.0 stool (e.g. IKEA Oddvar)
1.0 Any thick fabric
2.0 drawer slides
staple gun
white paint
Martin Storbeck
I'm an IT-Consultant by day, but at night (and on weekends) I become a biker, IKEAhacker and LEGO-enthusiast, currently bringing the qlib to life