This is a guide on how to build a pretty simple bar using IKEA Expedit shelves. So here's the plan: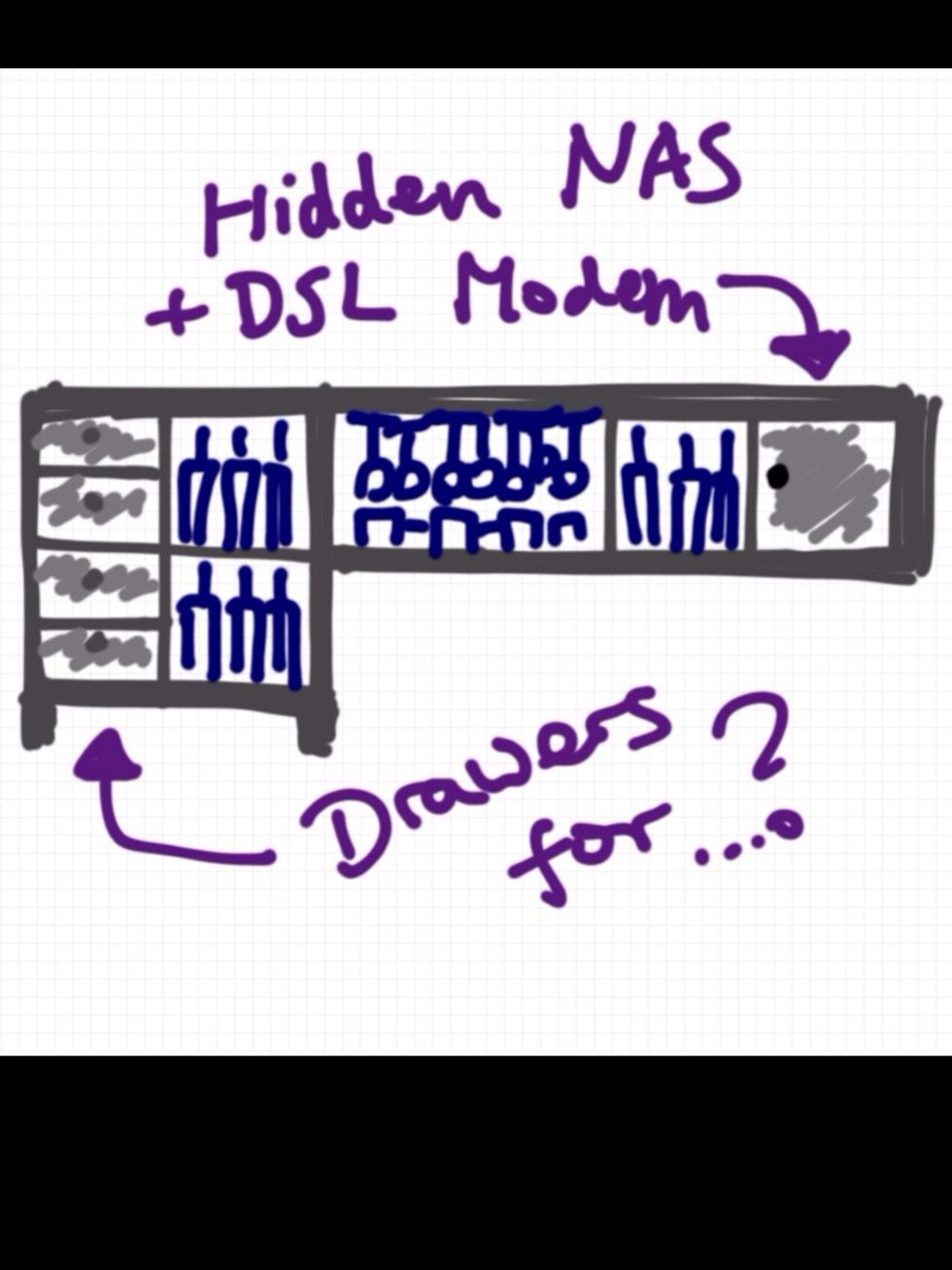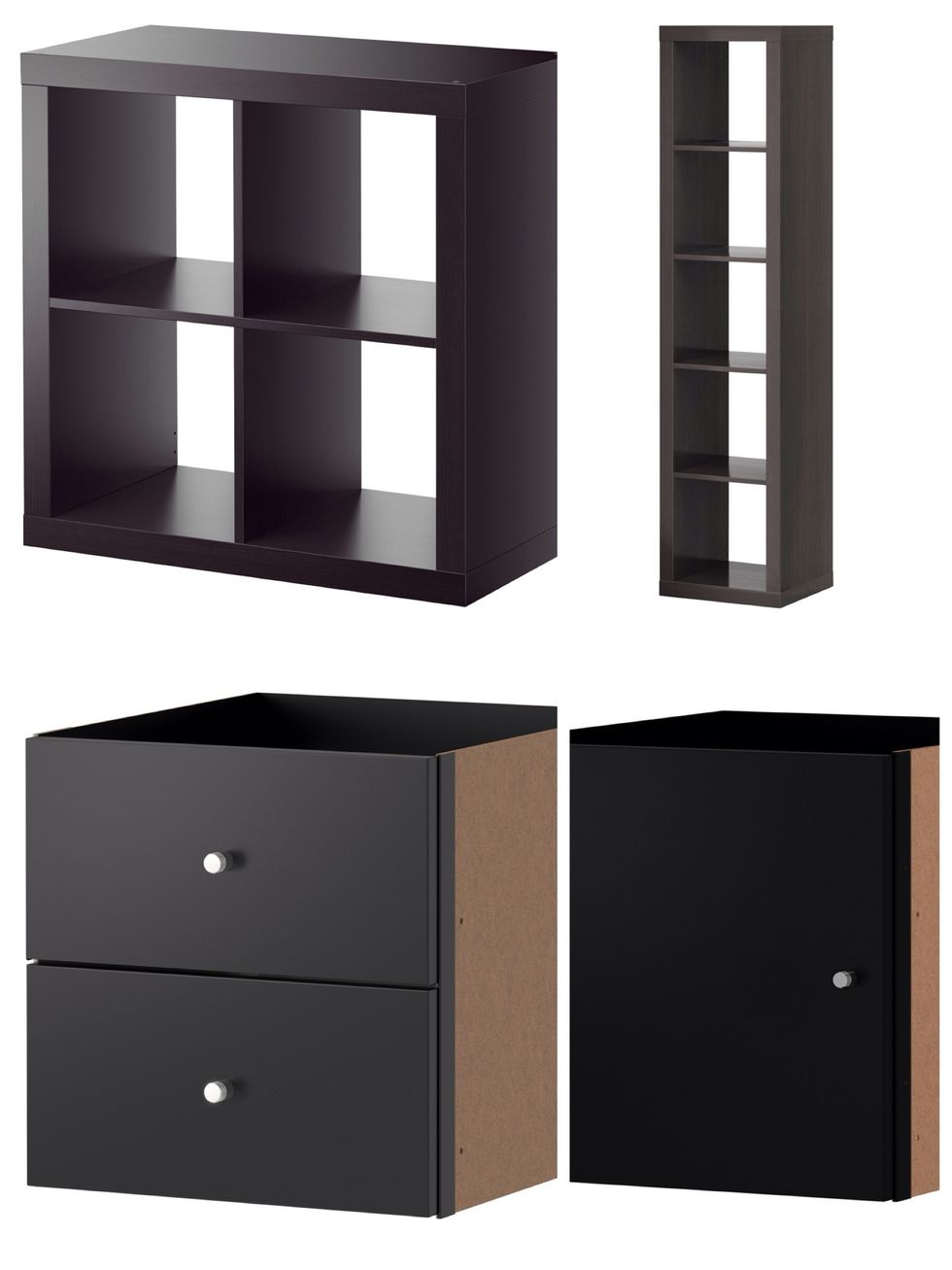 You need from IKEA: Expedit 2x2 & 1x5 shelves and Expedit drawers & doors.
I wanted to put both shelves together as one. But I didn't want it to look like I just put two shelves next to each other. I didn't want it to look like this: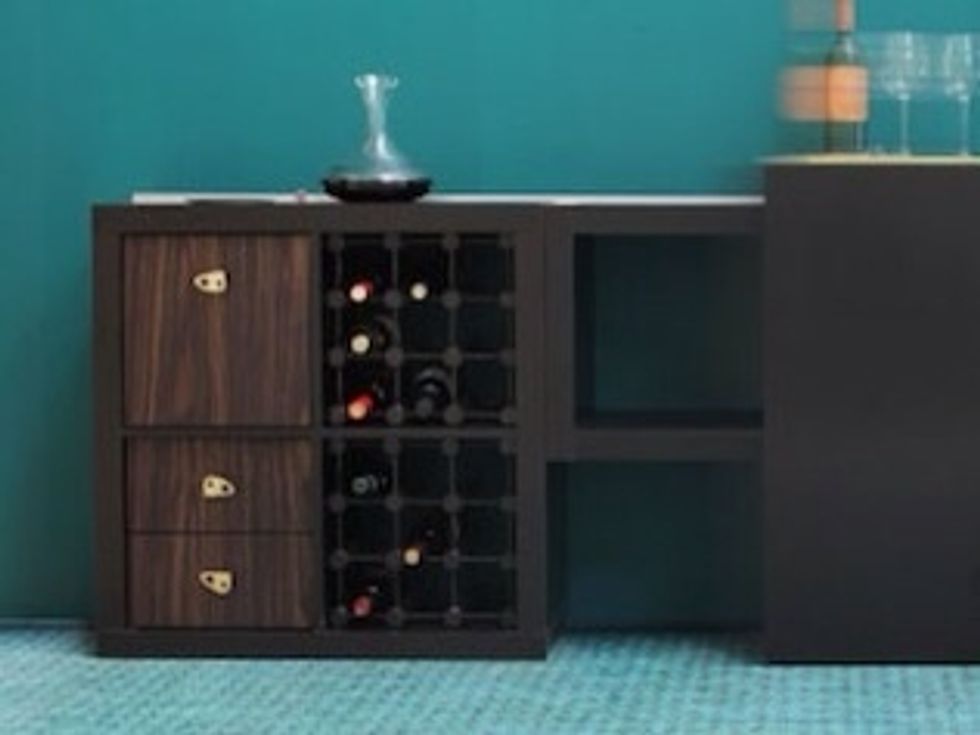 In a recent IKEAhack you see the same approach, but the two shelves are simply put next to each other.
I wanted it to look more polished and like one shelf that belongs like that. So I simply left out one side panel: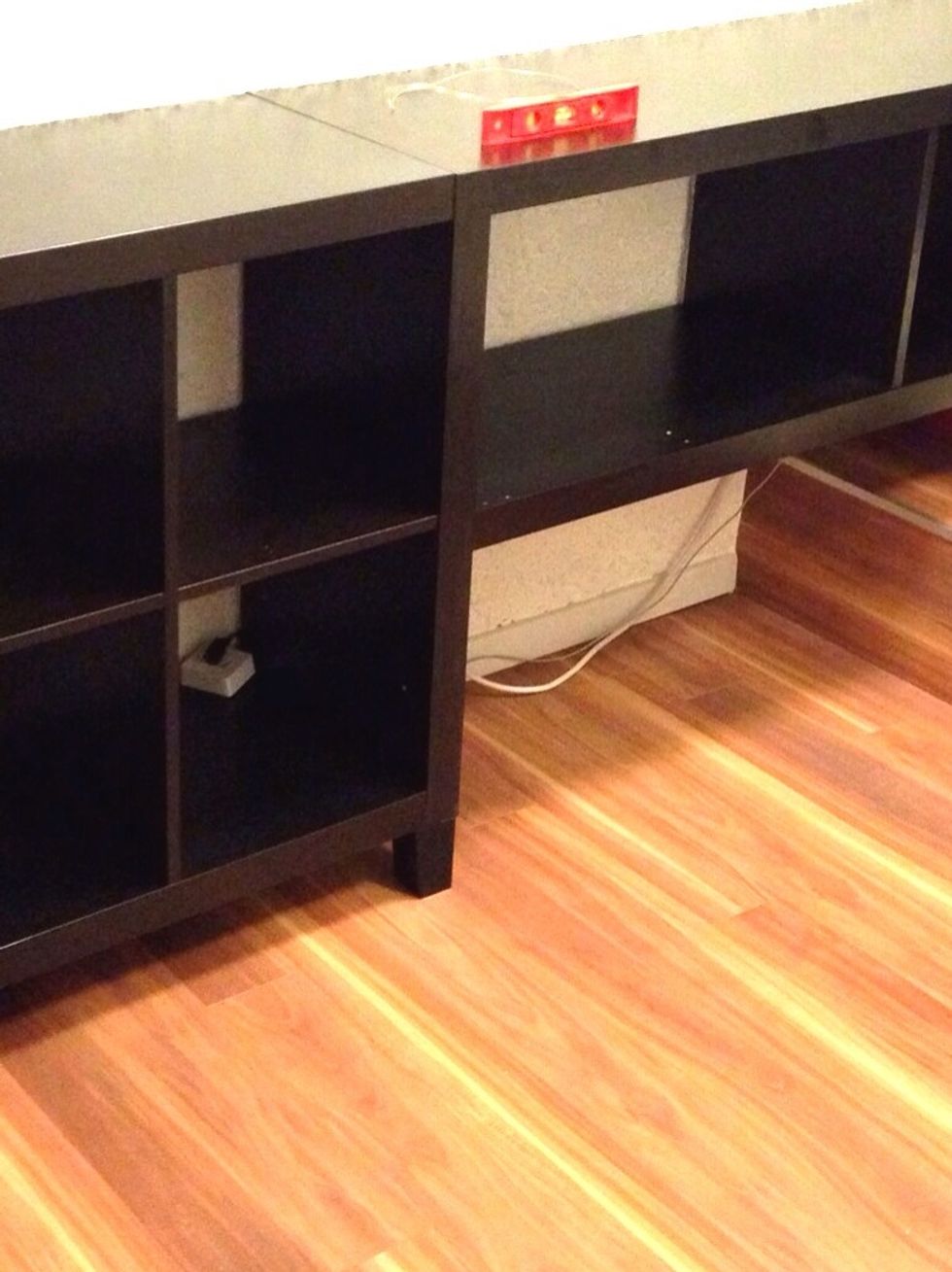 The already assembled shelf with one missing side panel.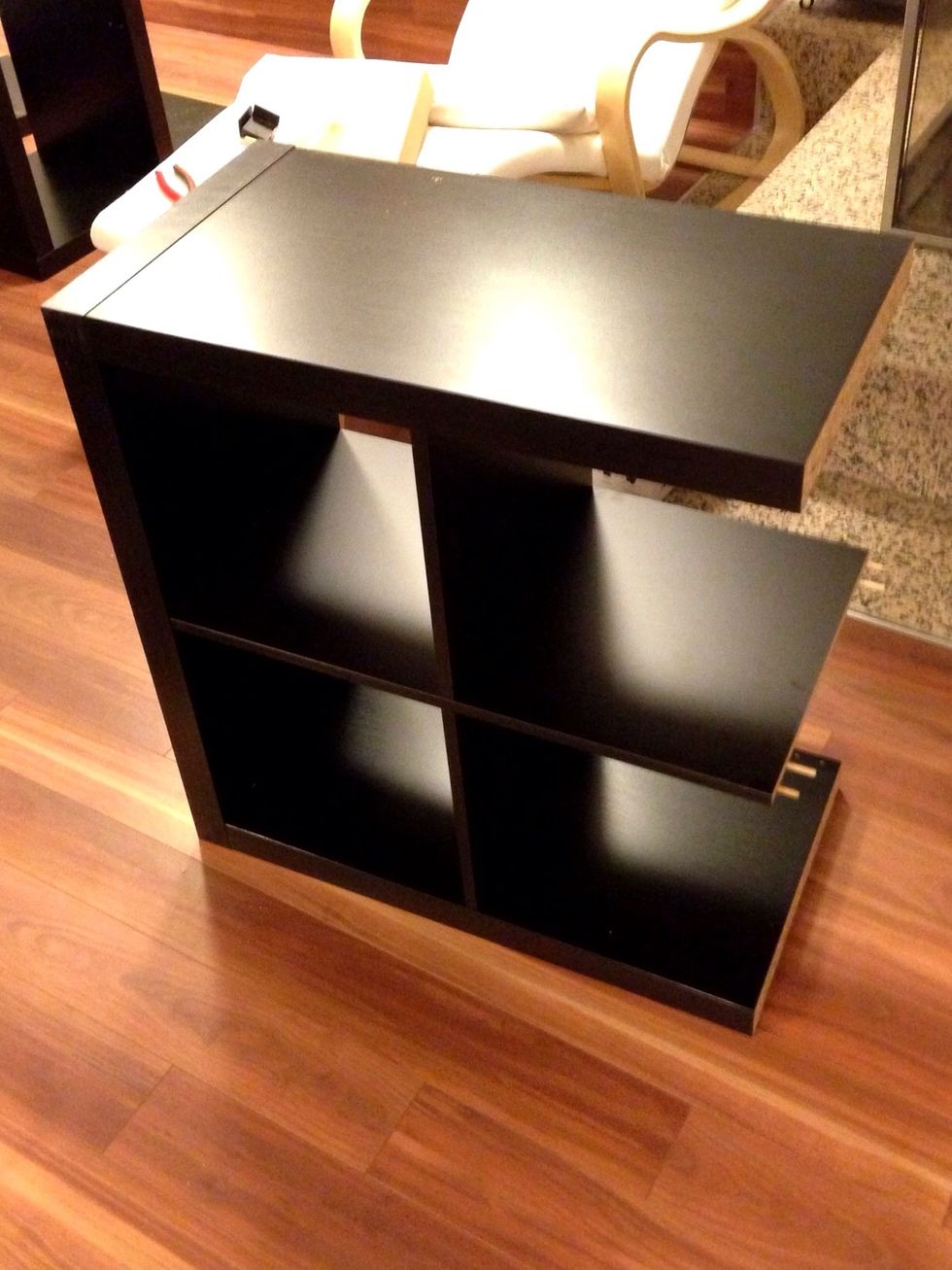 Just assemble the 2x2 shelf without adding the last large side panel.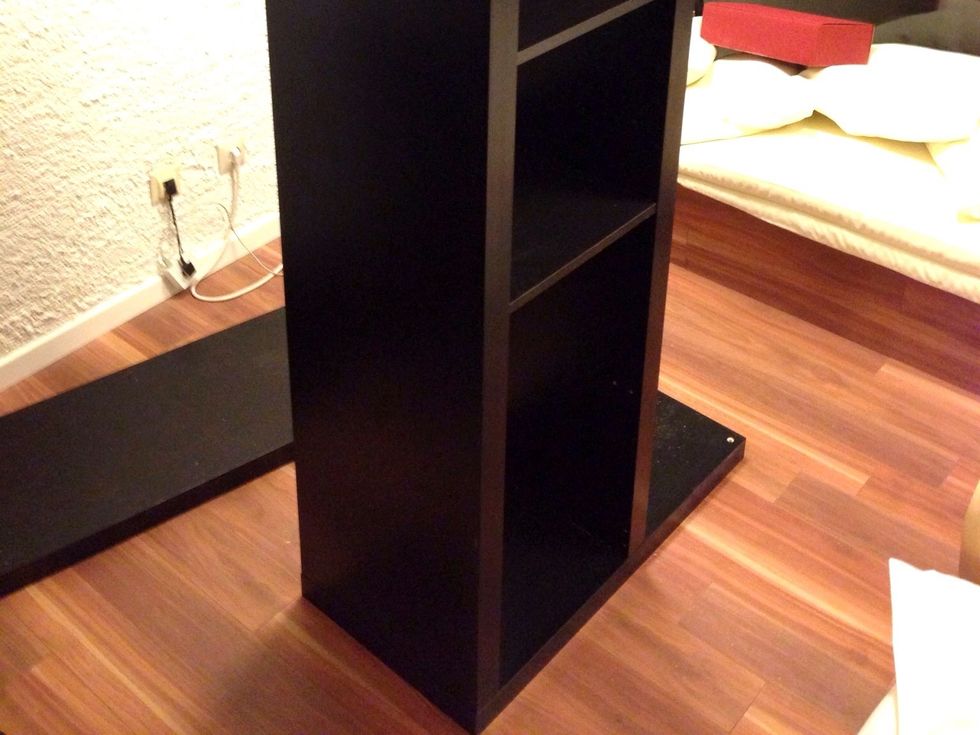 Put that side panel on the end of the other shelf instead of the shorter side panel.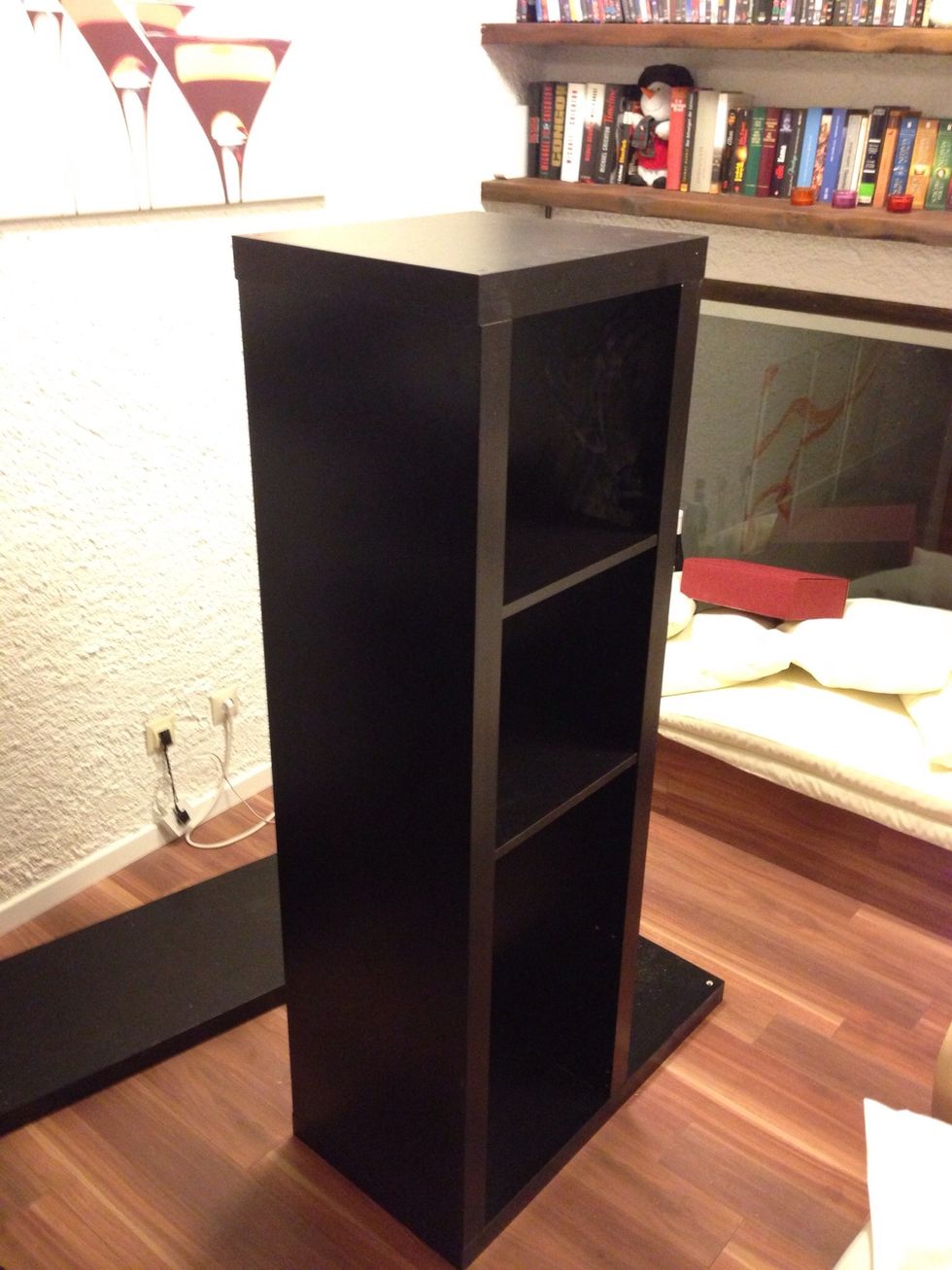 You'll notice that I shortened the 1x5 shelf to 1x4. Simply take the long panels and cut them to 139 centimeters.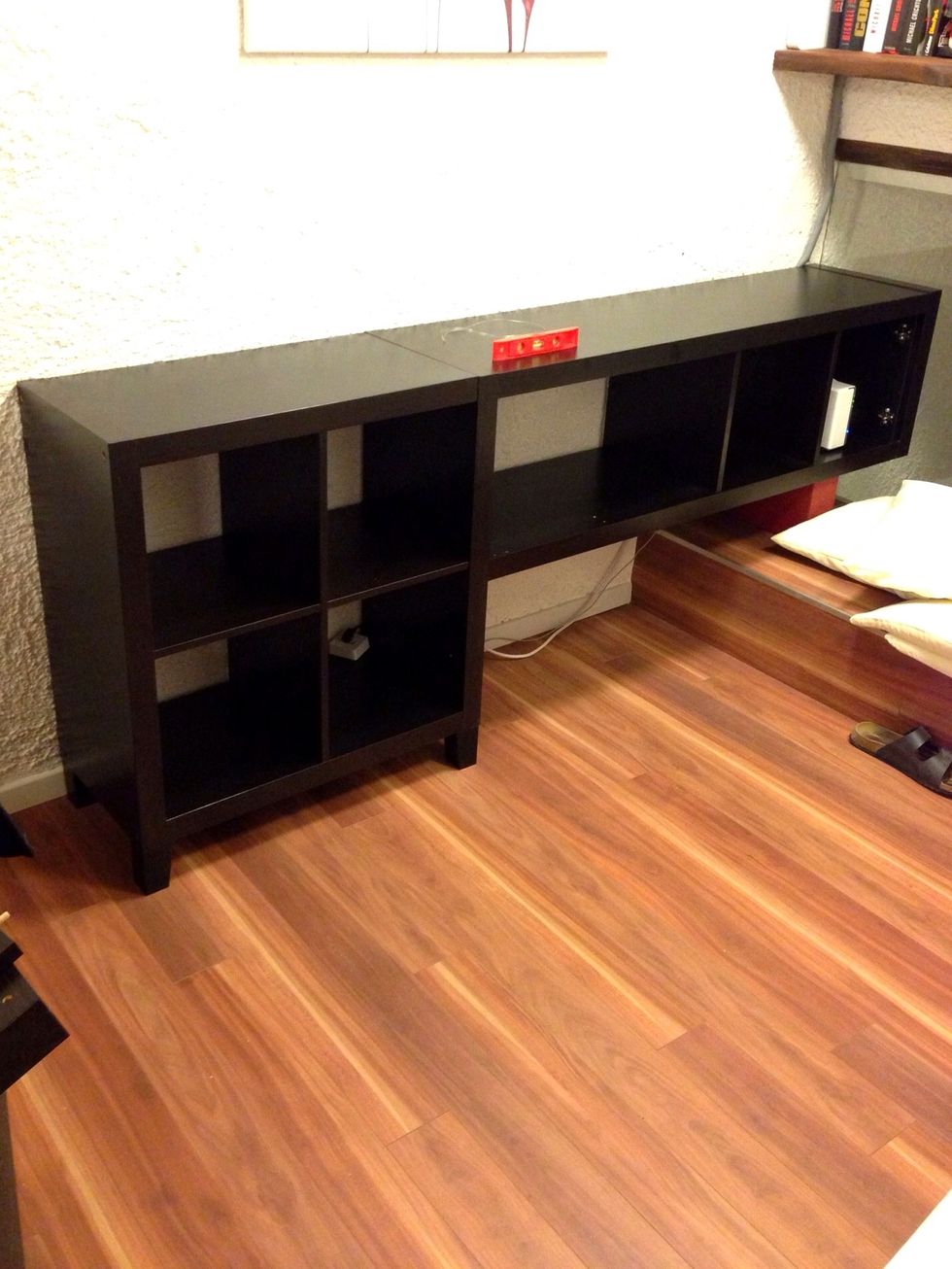 Using the included screws and an L-bracket you can assemble both pieces to one big shelf.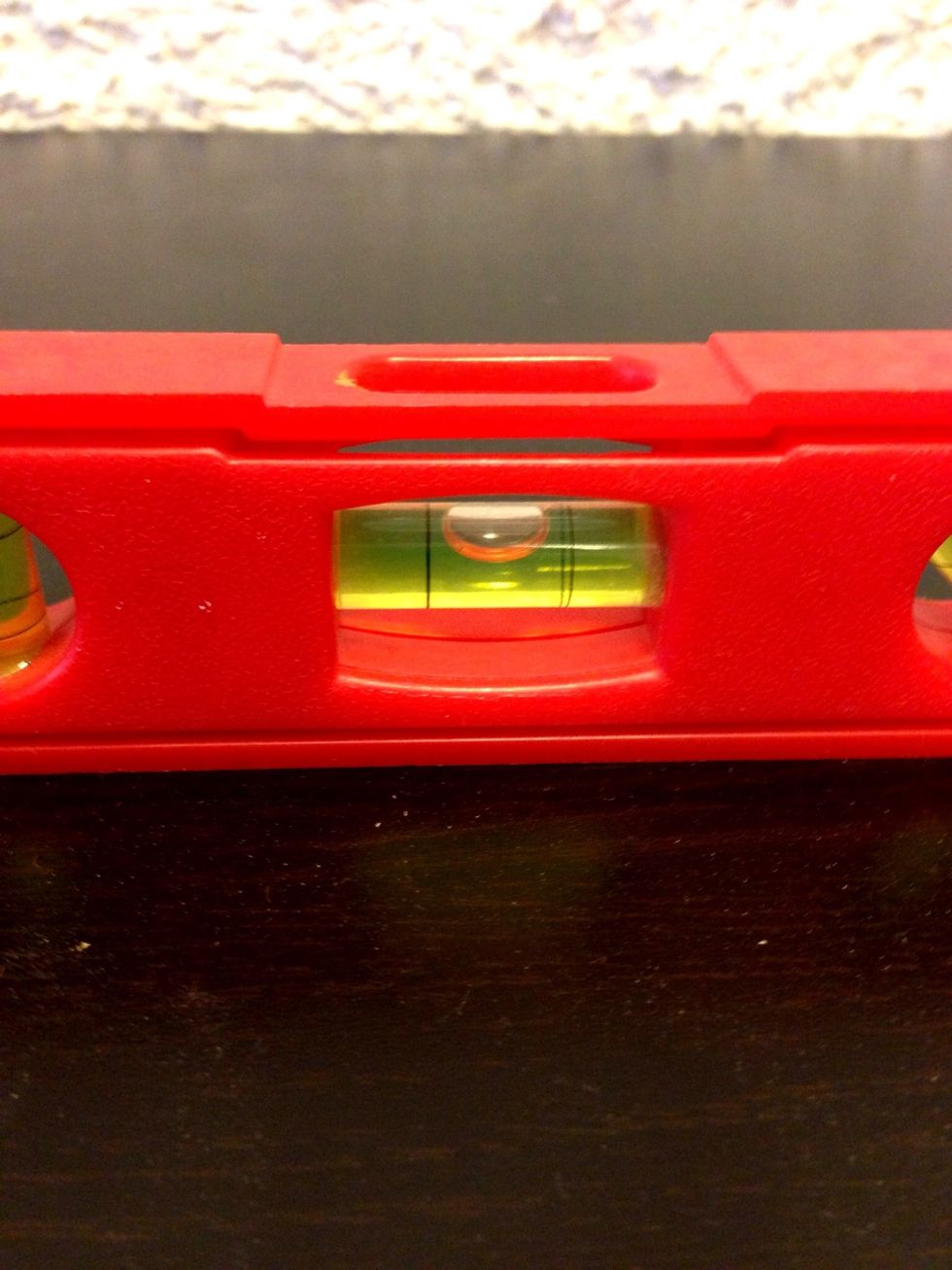 When mounting it to the wall make sure it is leveled. Otherwise you will see little cracks after a while because of the traction created by the weight.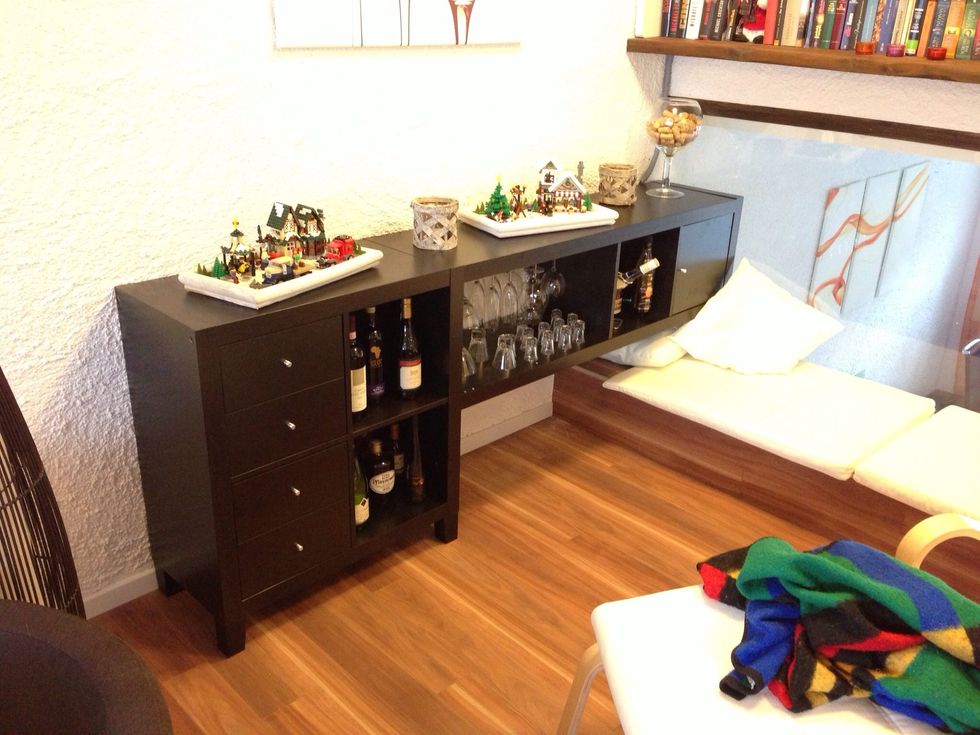 Afterwards put in drawers, doors, bottles and glasses and you're already done.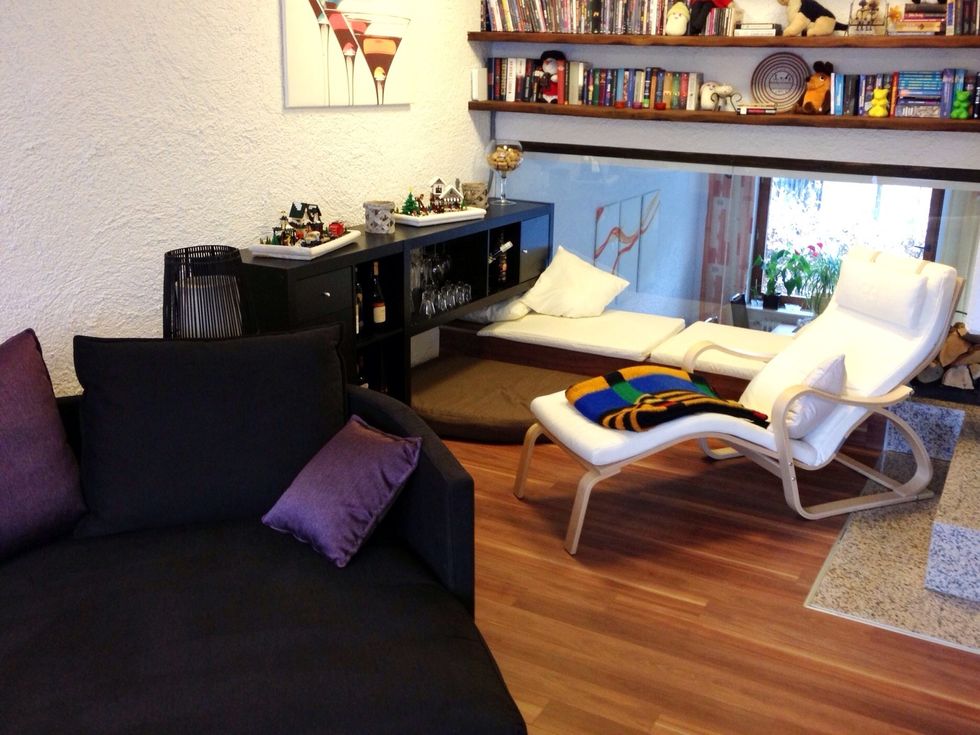 Fits well into the existing living room.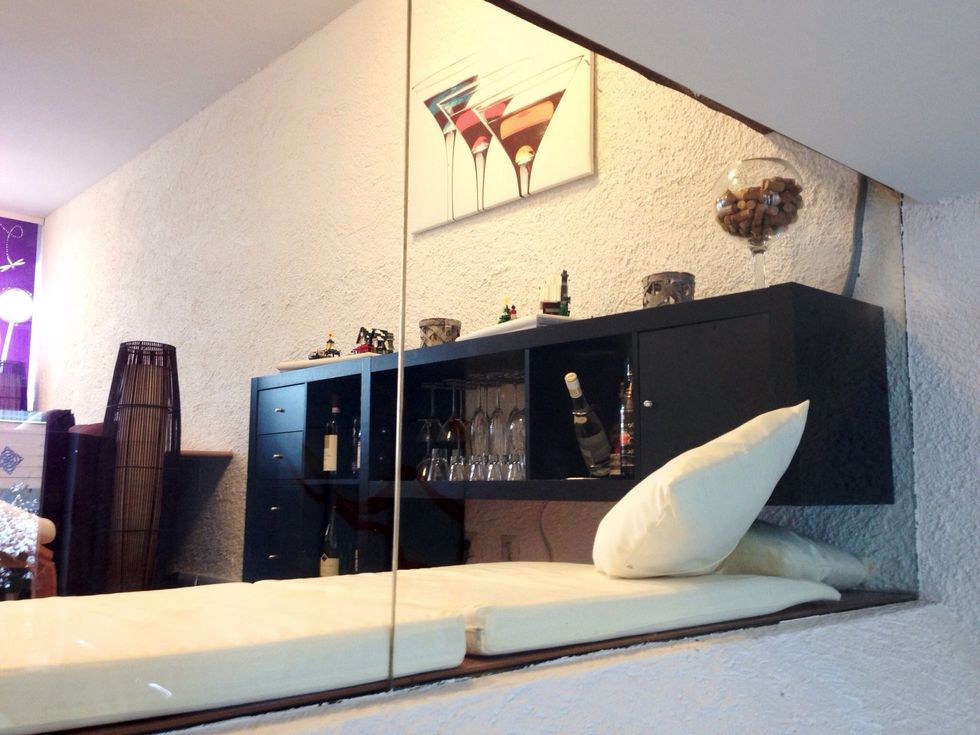 Even looks good from the kitchen...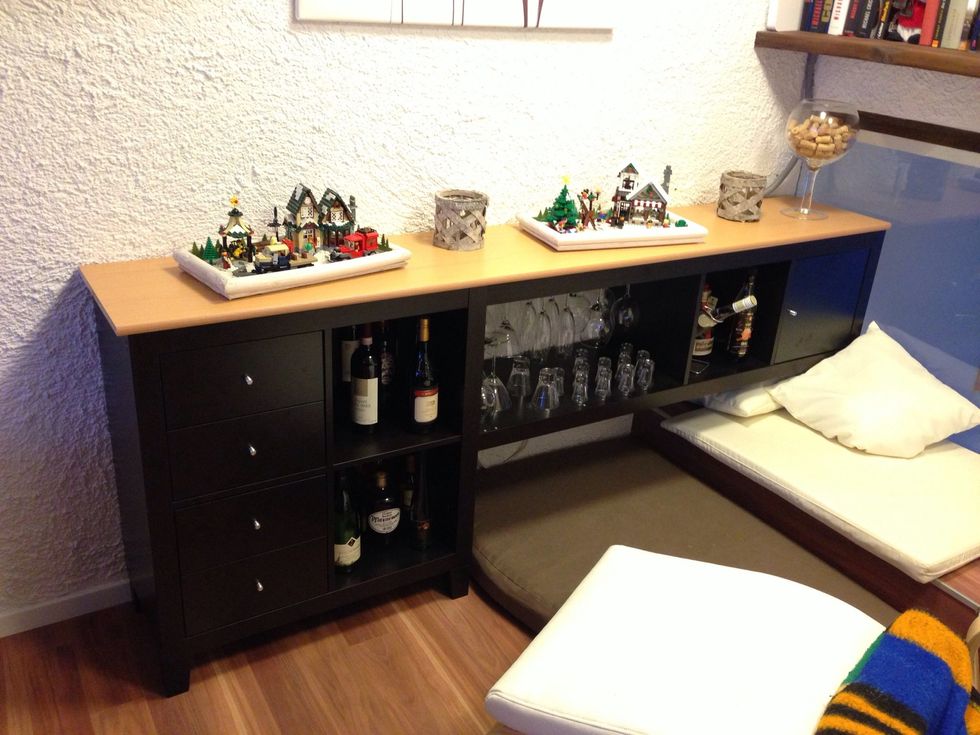 We finally added a countertop to the bar - just like we did with our Besta TV rack on the other side of the living room.
1.0 IKEA Expedit 2x2 shelve
1.0 IKEA Expedit 1x5 shelve
2.0 IKEA Expedit drawer sets
1.0 IKEA Expedit door
1.0 L-Bracket
4.0 Screws, 35mm long
Drill
Martin Storbeck
I'm an IT-Consultant by day, but at night (and on weekends) I become a biker, IKEAhacker and LEGO-enthusiast, currently bringing the qlib to life