How to budget for irregular events. (birthdays etc)
Making those 'one-off' expenses easier to manage.
193
Budgeting for 'non-regular' events can be tricky. This is something I'm currently trying. Hopefully it will work for you too.
It's basically a variation on the 'envelope' technique. Instead of having to take money out of your account for one off events, make them into a monthly sum that can be factored into your main budget.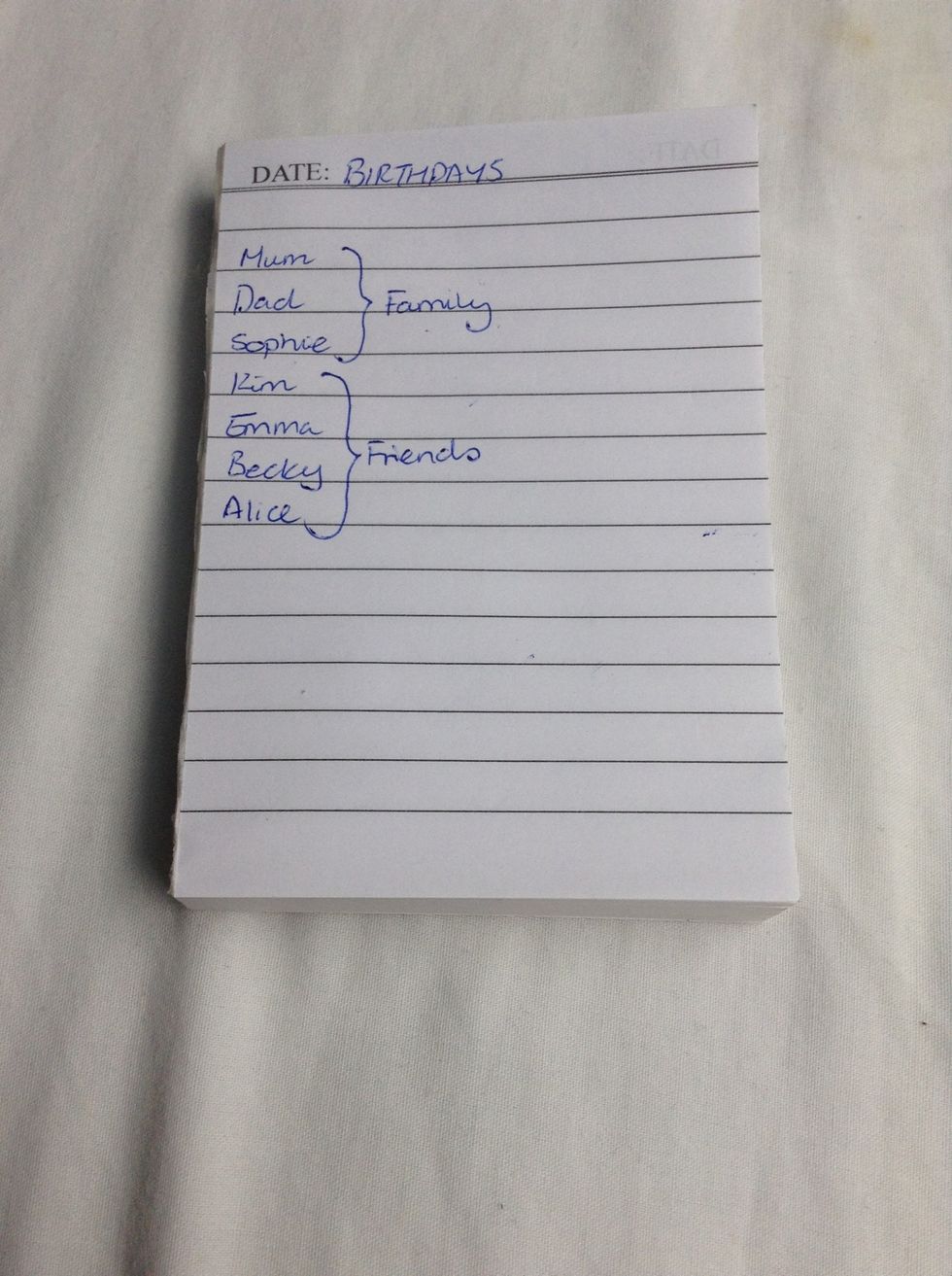 Let's start with Birthdays. Get your notebook and write down all the people you know that you will be buying a birthday present for. This is my list.
Your list might be longer than this. I'm just trying it out for my 'main' birthday people at the moment. My immediate family and best friends.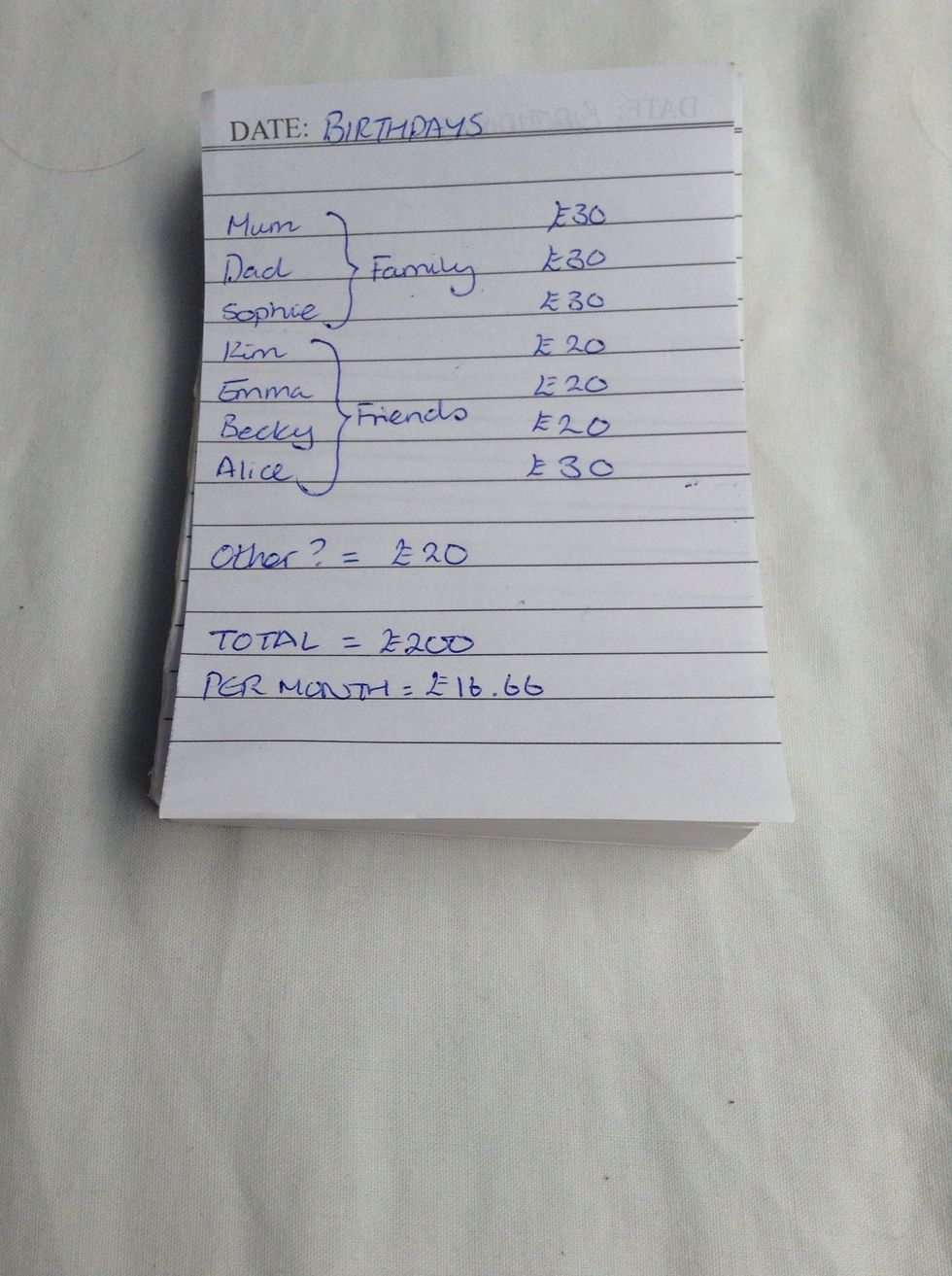 Now write down how much you normally spend on each person's present next to their name. I've added an extra £20 in for 'other' just in case! Then total up & divide by 12 to get the cost per month.
I get paid monthly but if you get paid weekly, fortnightly etc just adjust the number you divide by to get the goal cost per pay period.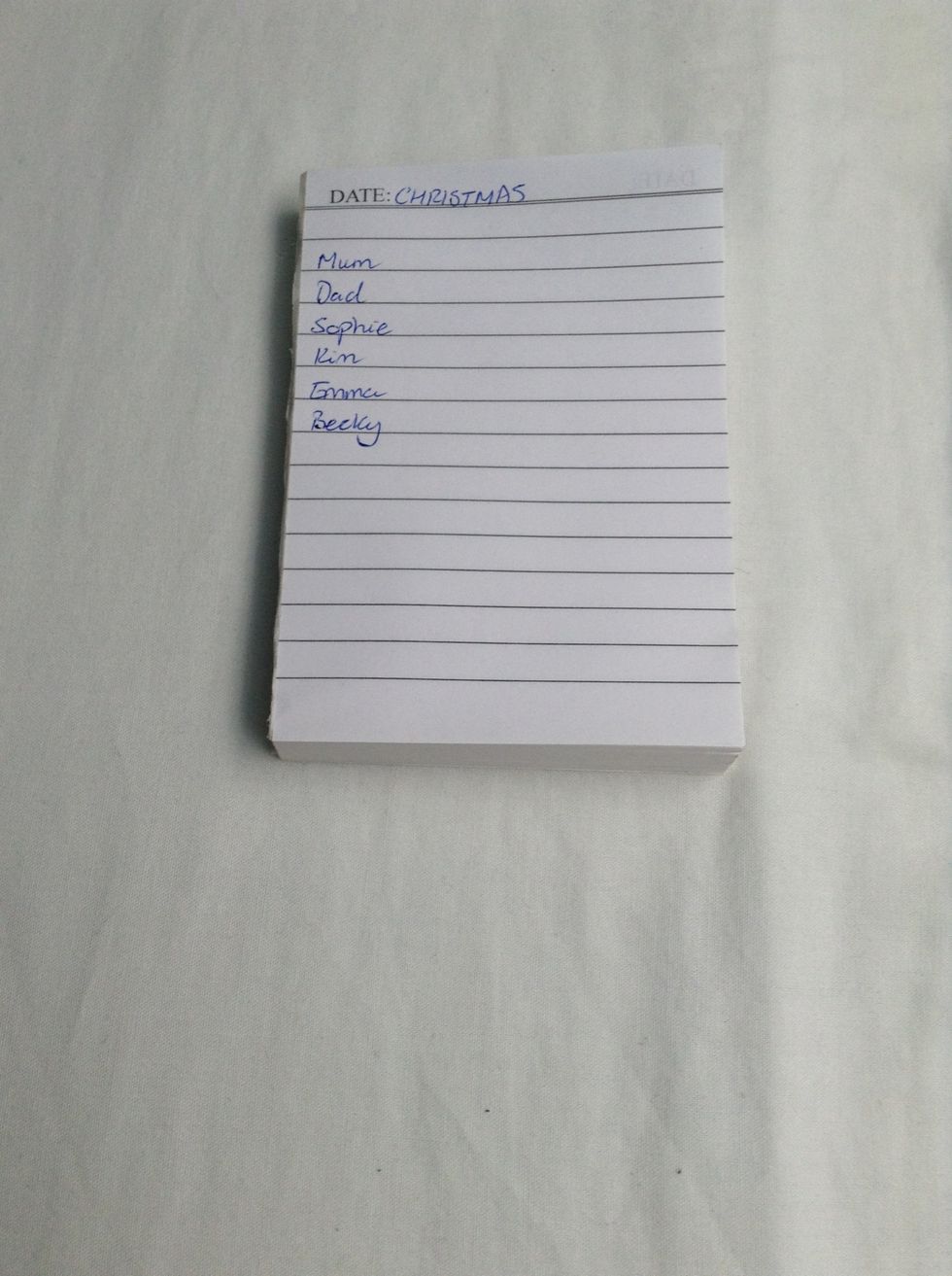 Now, let's move onto Christmas. If you don't celebrate Christmas either miss it out or include another holiday or festival that you do celebrate! Start out by writing down your Christmas list.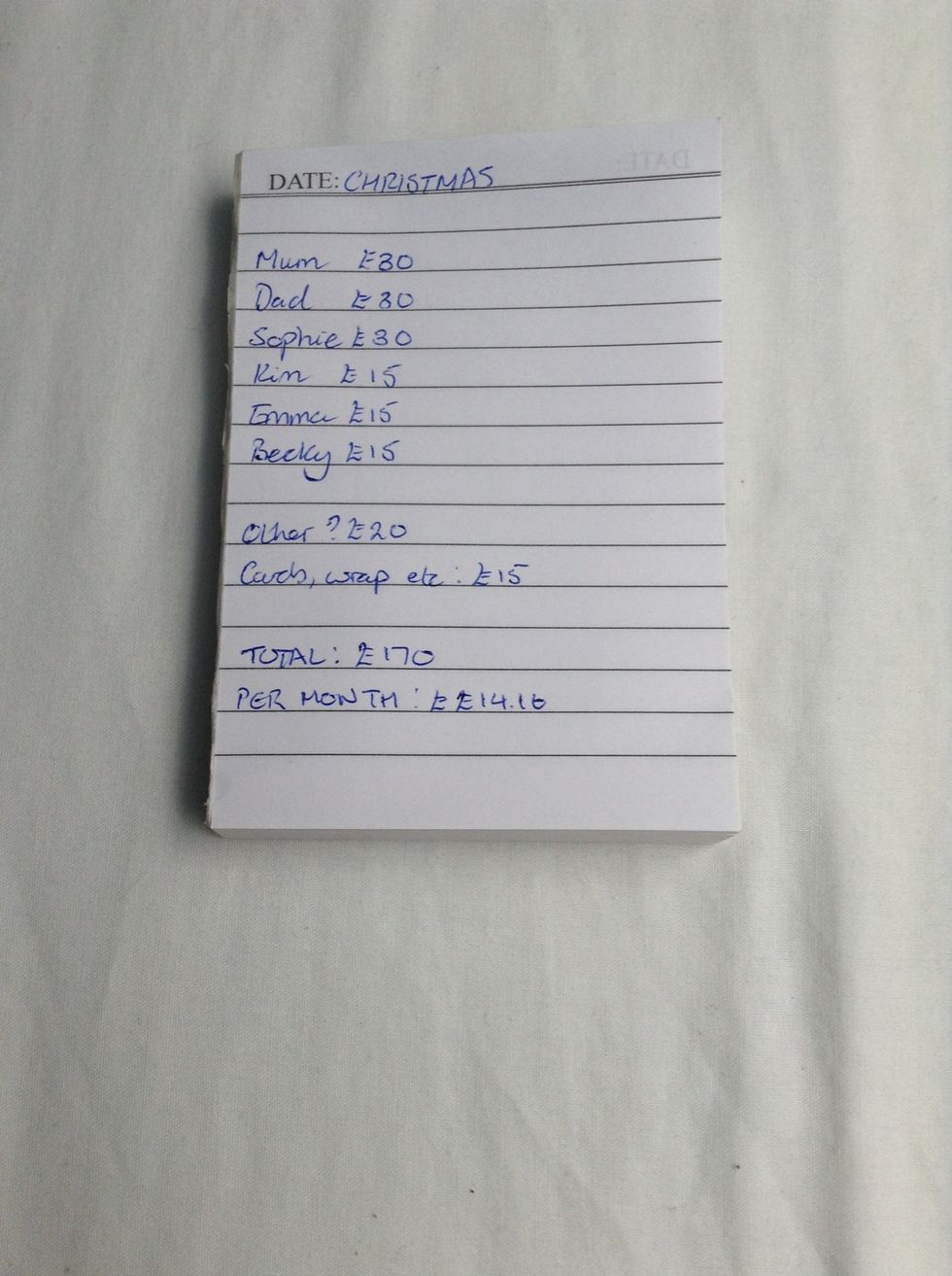 As before, write down your costs, total and divide. Once again I've added an extra £20 and this time I've budgeted £15 for cards and wrapping stuff.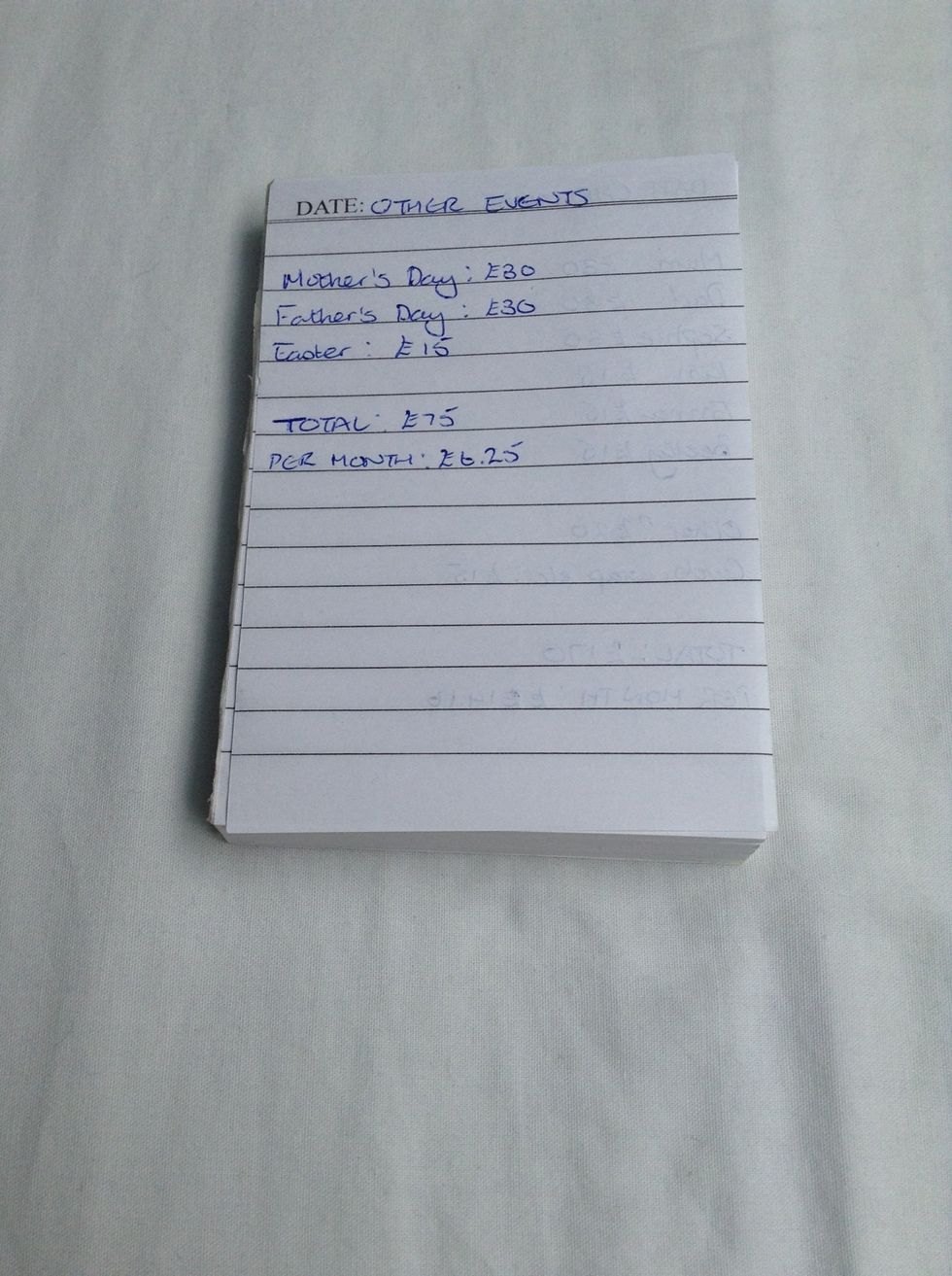 Finally, budget for those extra days in the year where you will need to get someone a present.
You might also want to budget for things like anniversaries, meals out for events and any other things you celebrate!
Now we know what the costs for each month will be, where are we going to put this money when we withdraw it?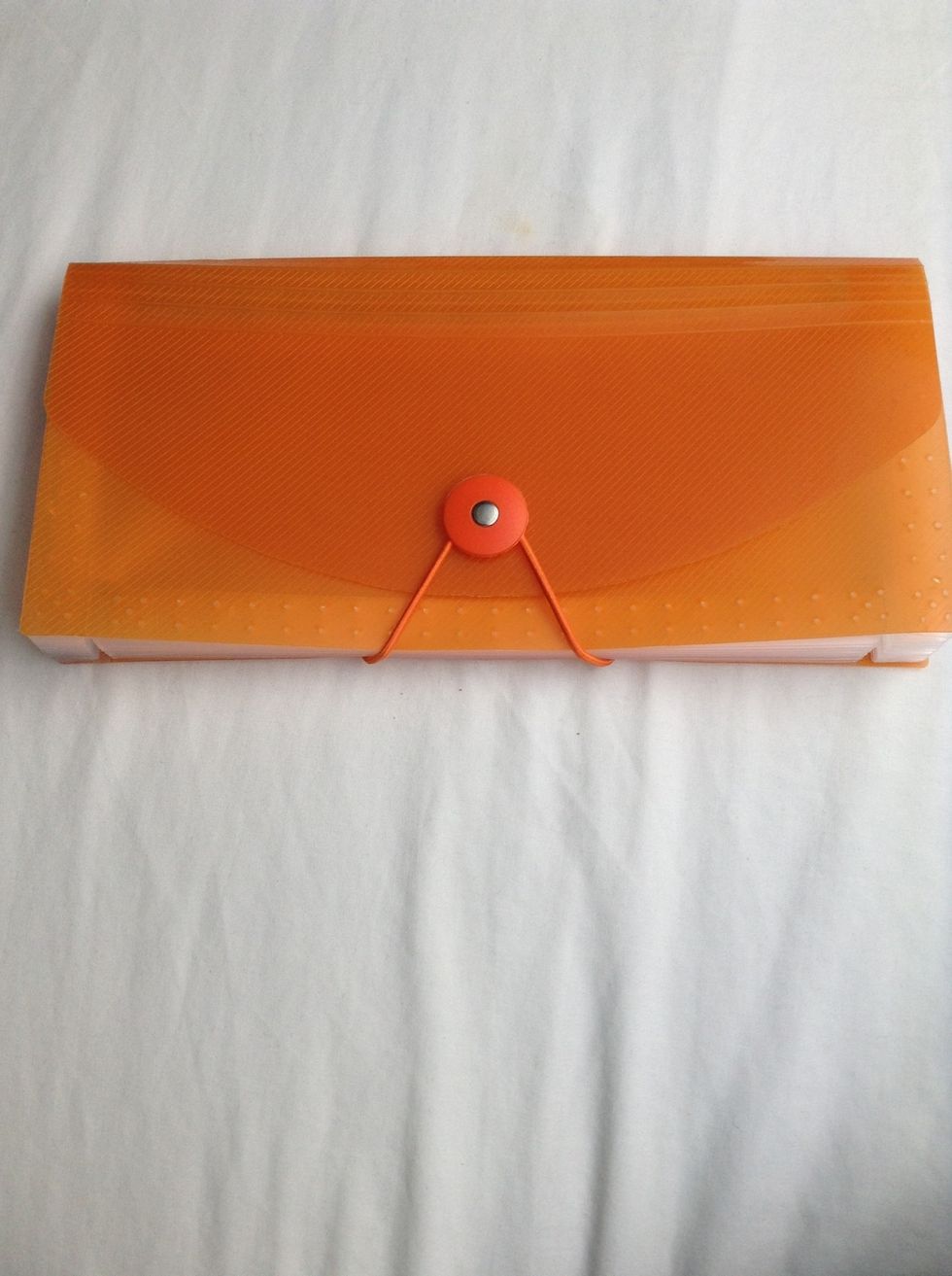 I am using this mini expandable file from wilkos for my budget but you can use envelopes or wallets. You just need something that will keep each section of money separate.
If using something like envelopes it might be a good idea to put these in a popper wallet or something just to keep them all together. You don't want to misplace one!
Now label each section. I've split my events into family, friends and other but you can get really specific if you want and do a section for each person or gift if you prefer.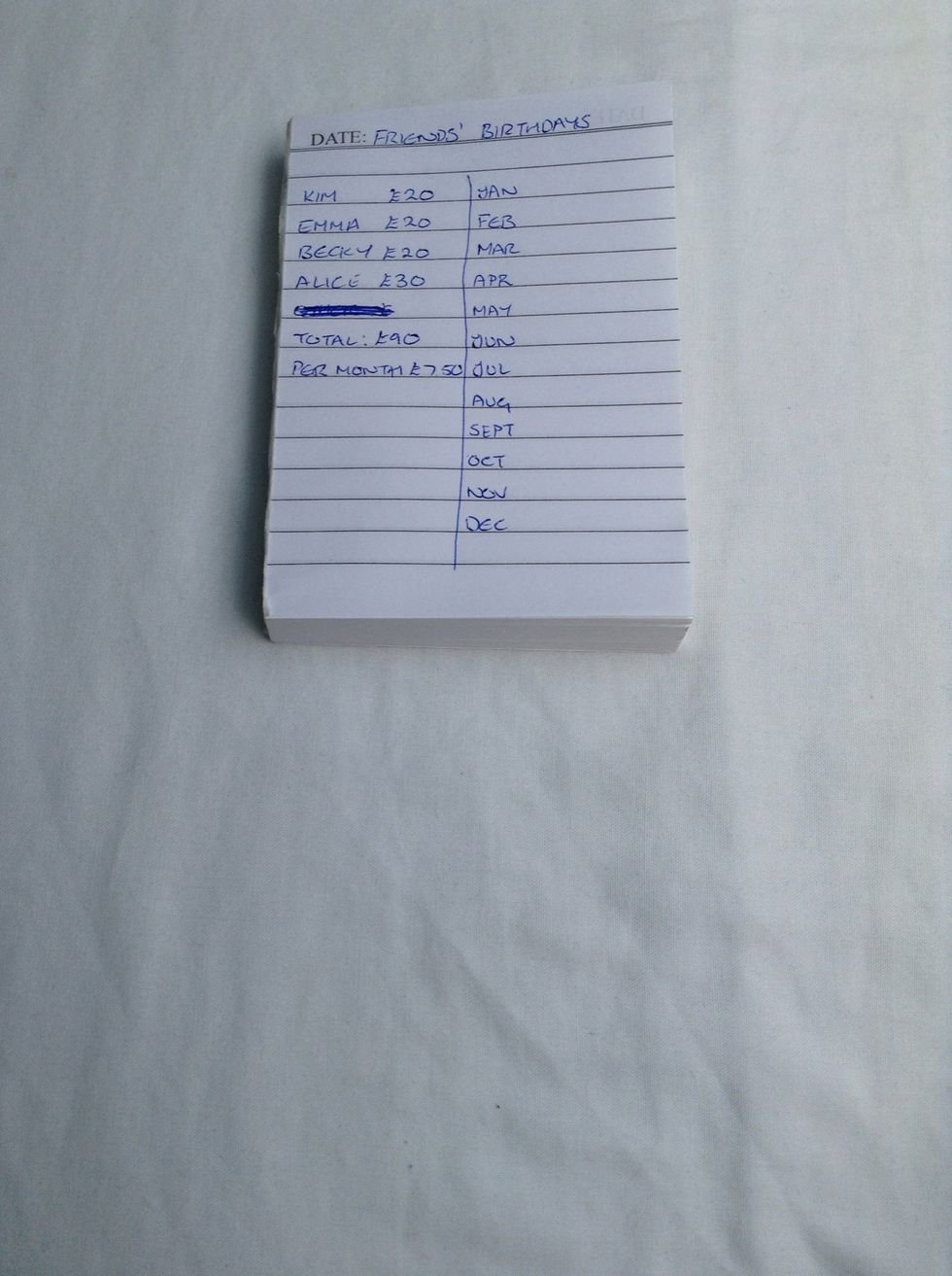 I then broke down my budget for each labelled section so I know how much money to put in each month. I've also added a month list so I can track my running total of each 'fund'.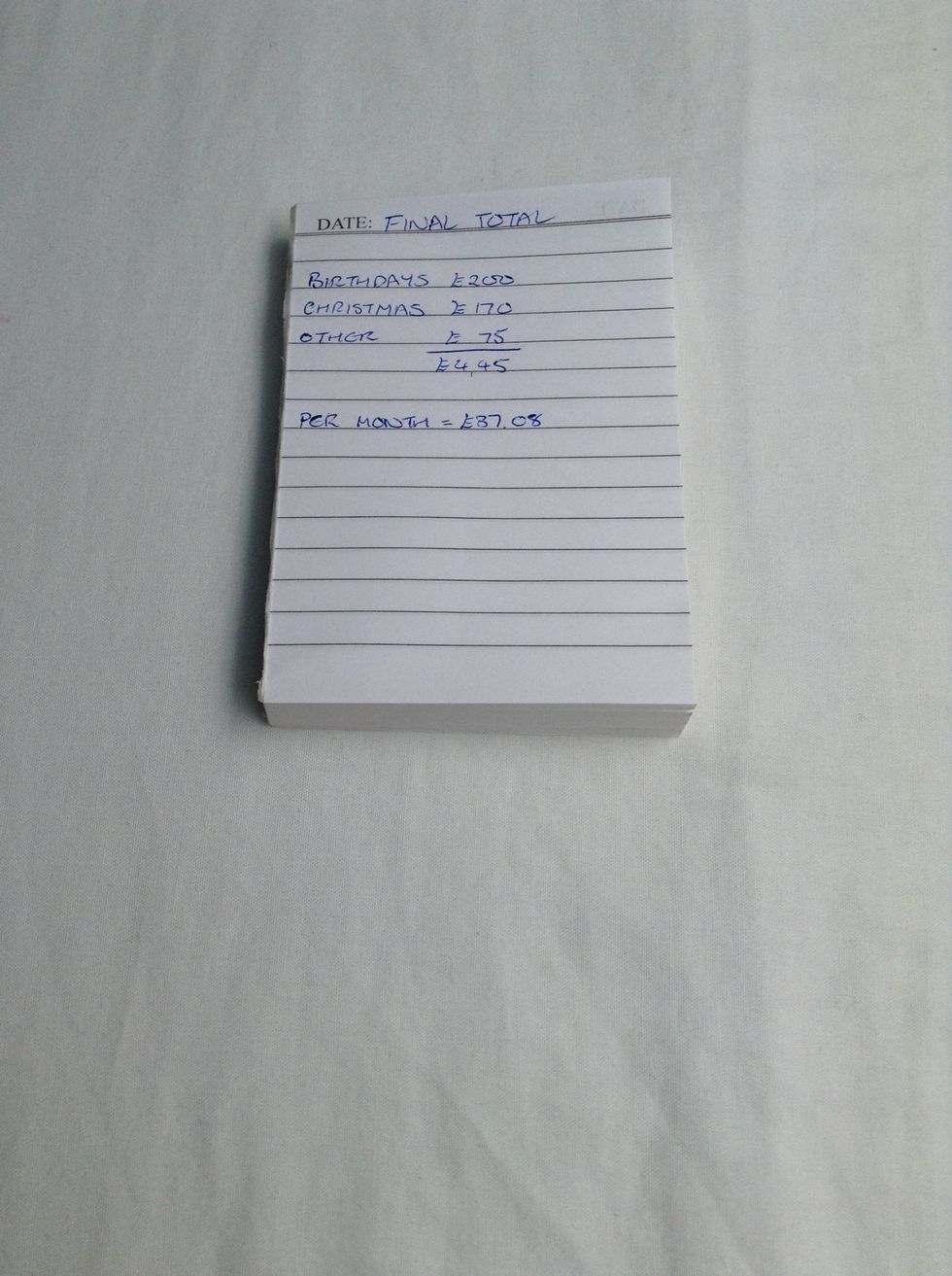 All that's left to do is work out your final monthly total. This is made up by taking each group and dividing the total by 12. As you can see I need to withdraw £37.08 each month.
All you need to do is withdraw the amount each month, and then split it up into each section. You might need to do some swapping for change in your purse to make up the totals or you can round up.
Now, whenever you need to buy a present you won't need to wonder if you've enough money in your account. Just go to your present fund!
I hope you have enjoyed this guide and that you will find it a useful aid to budgeting for all those 'one-off' events throughout the year. Good Luck!
Notepad
Pen
Expanding file / envelopes or similar.
Calculator
Labels