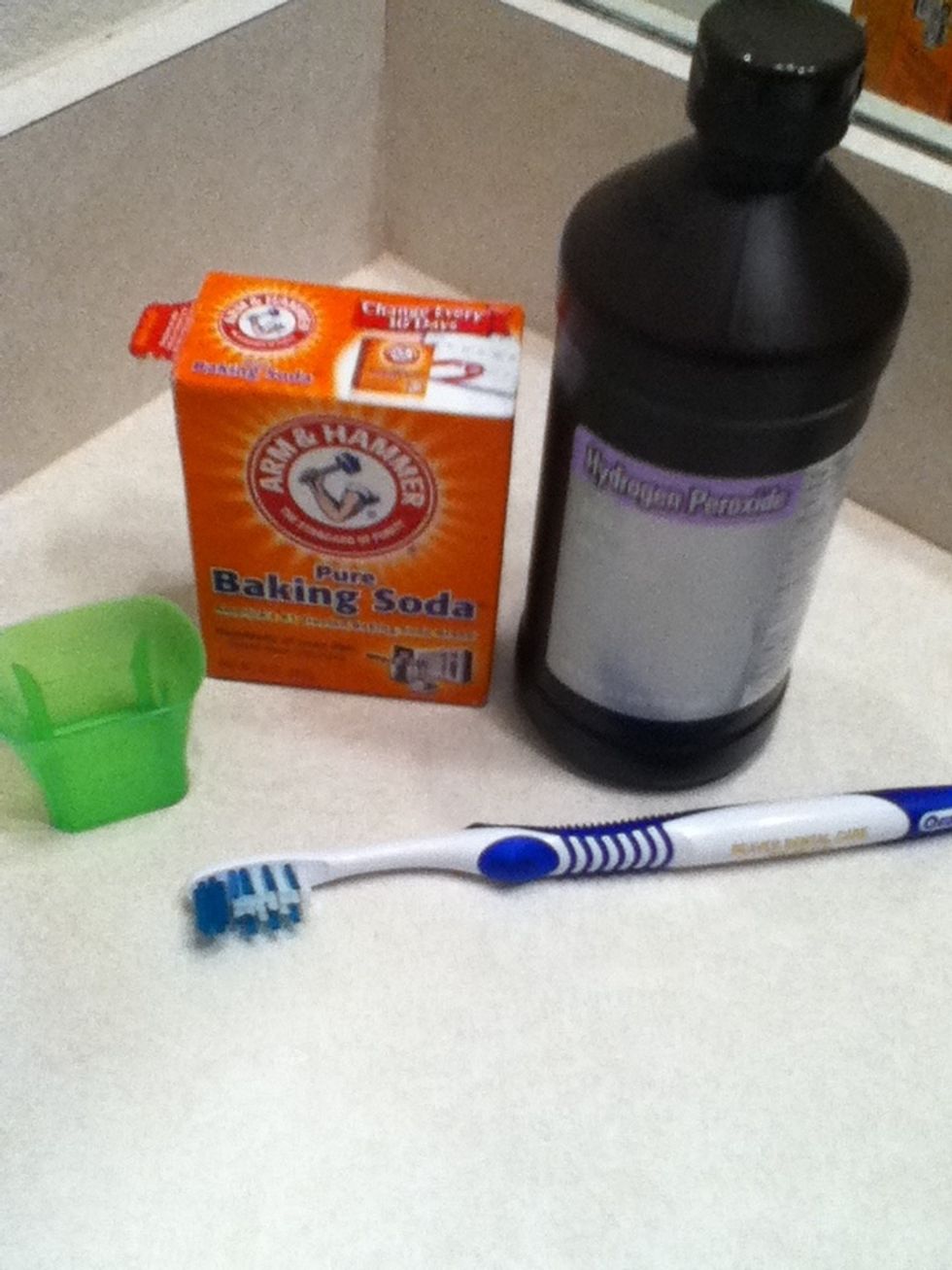 You will need a toothbrush, baking soda, hydrogen peroxide, water, and a medicine cup (small container).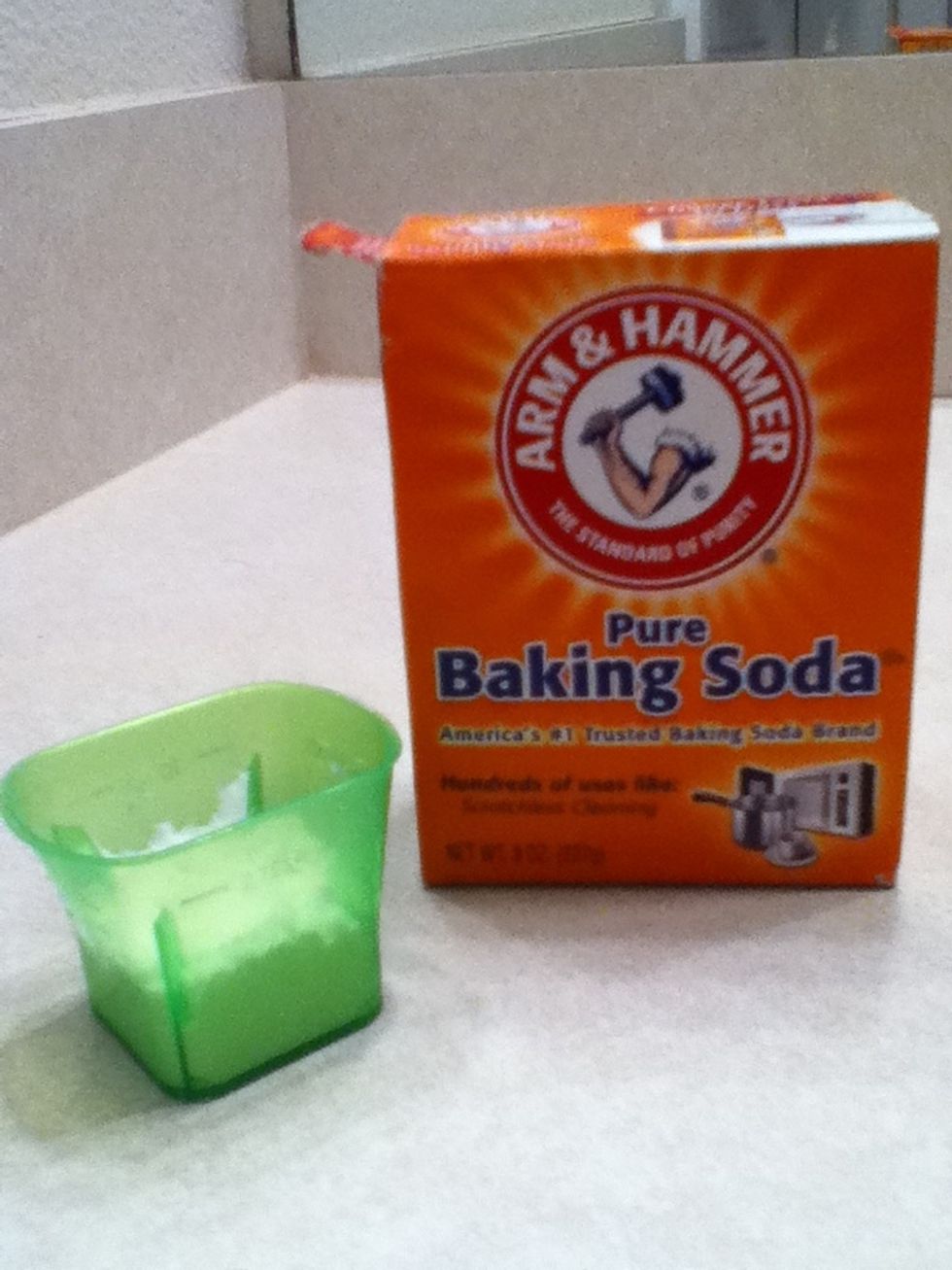 Add 1TBSP of baking soda to your medicine cup. (Make sure your cup or container is cleaned out well!)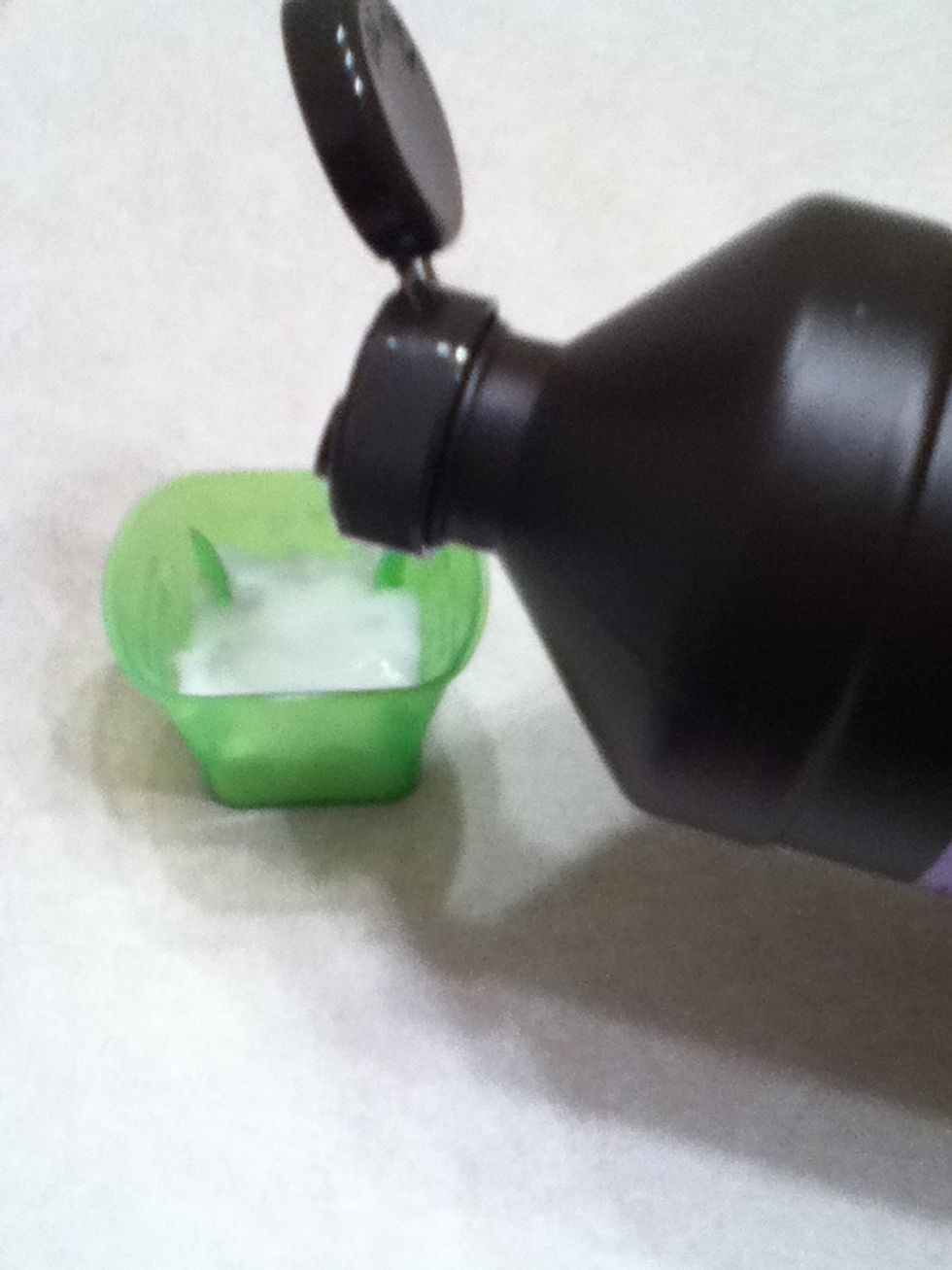 Add A few drops of hydrogen peroxide for an extra whitening boost! (Be sure not to swallow!)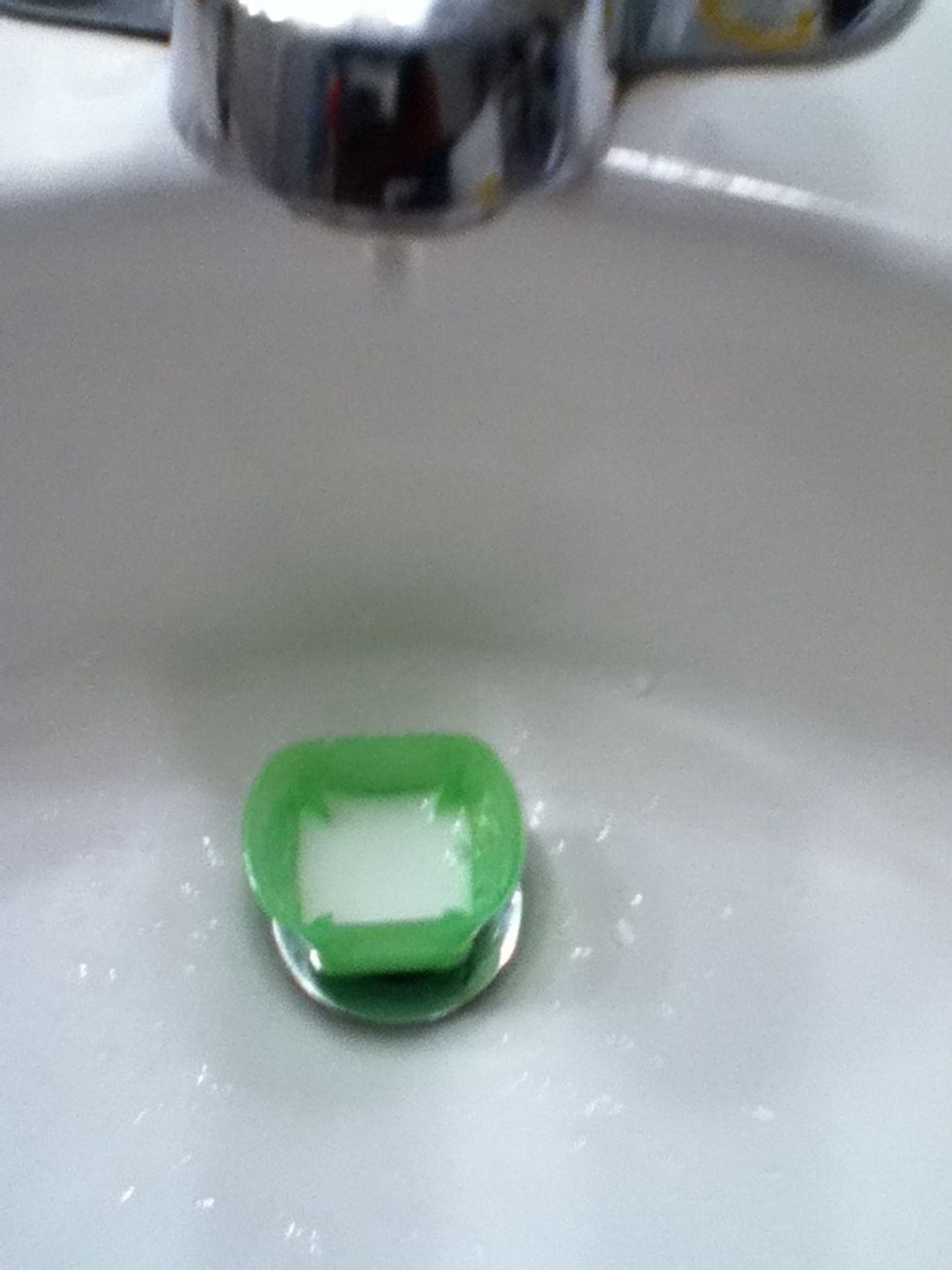 Now I had several drops of water. Or enough to make it paste like!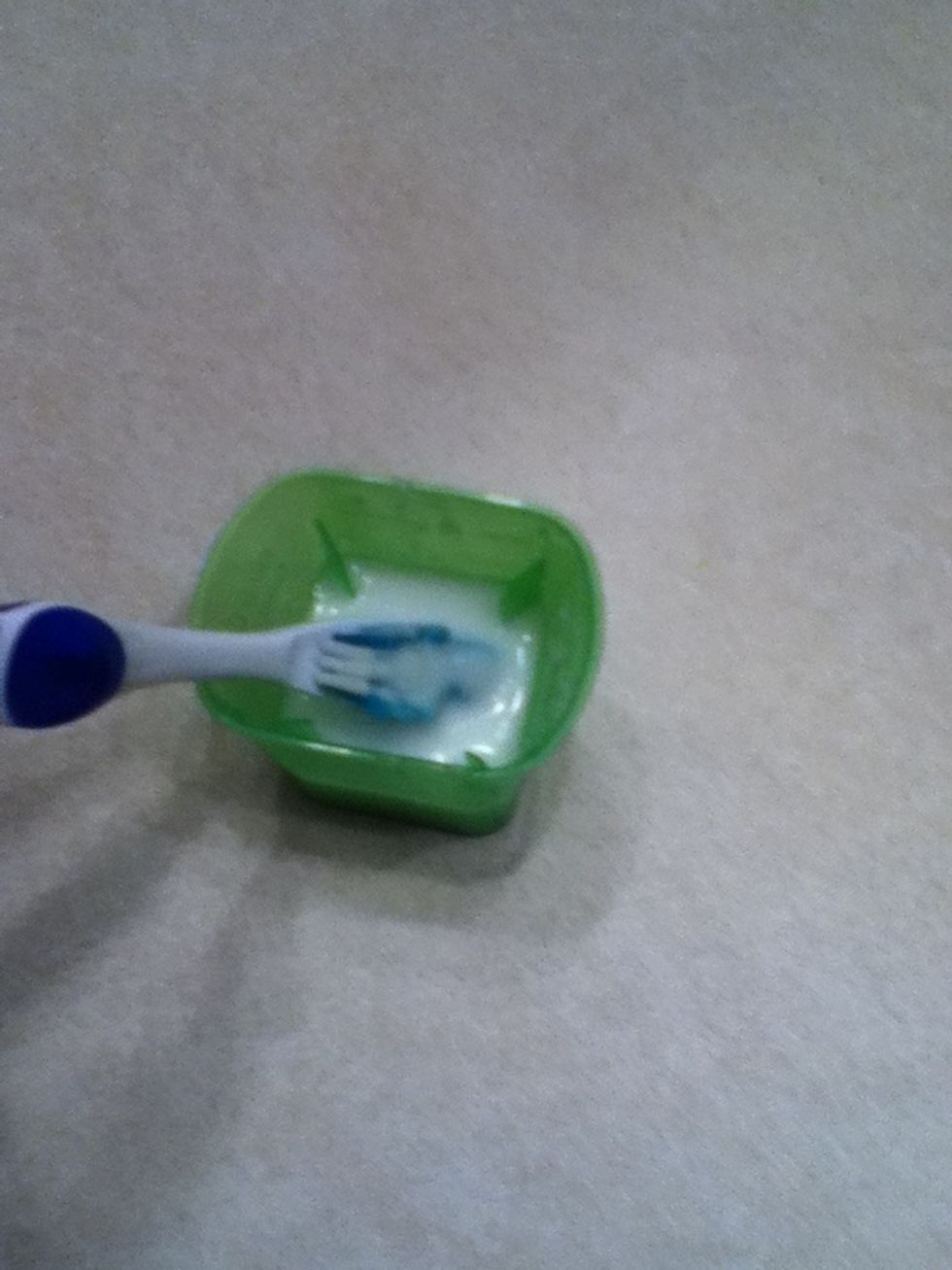 Now stir the mixture!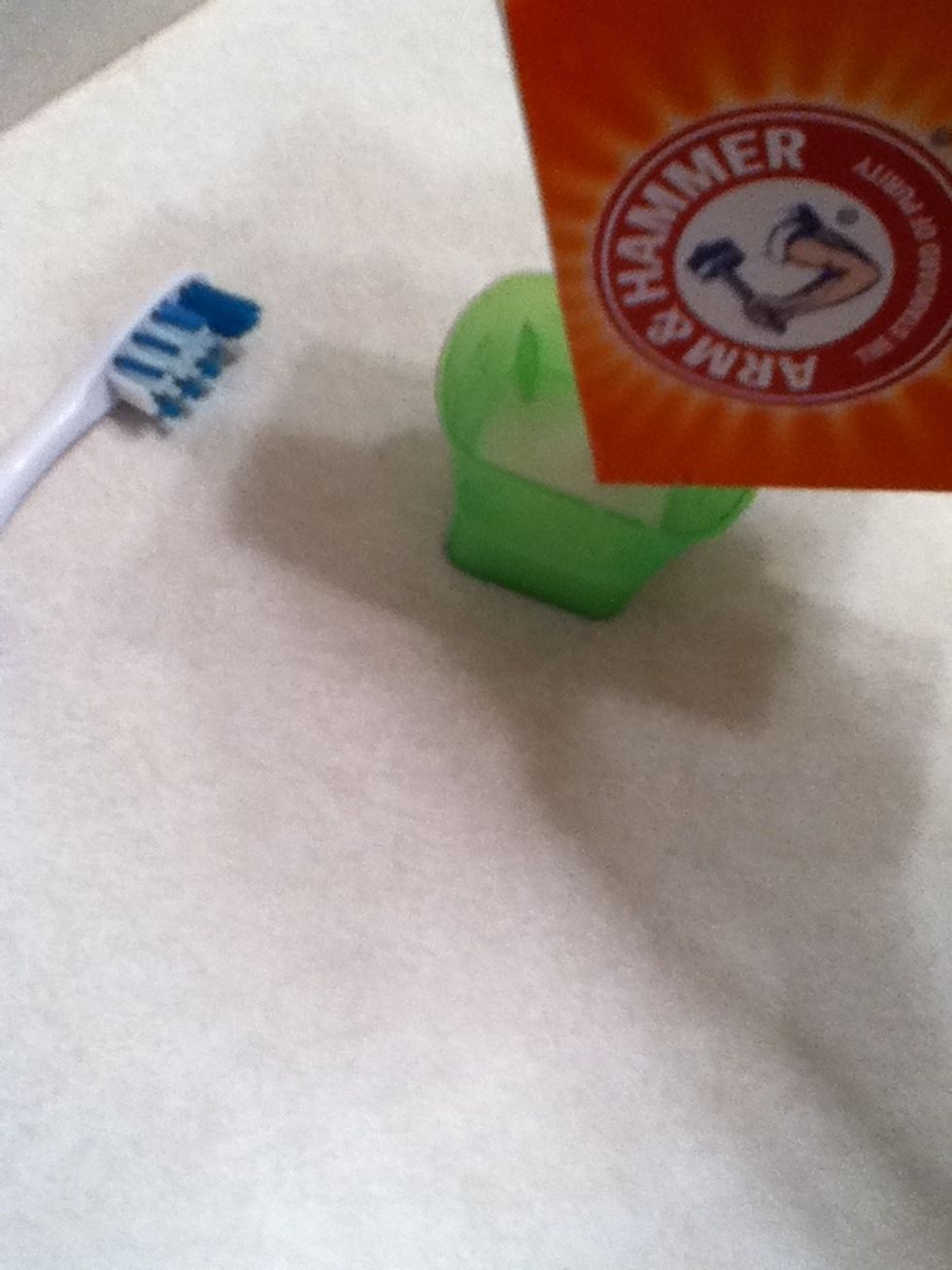 If mixture isnt thick, then add more baking soda. The mixture should be able to sit on top of your toothbrush like normal toothpaste!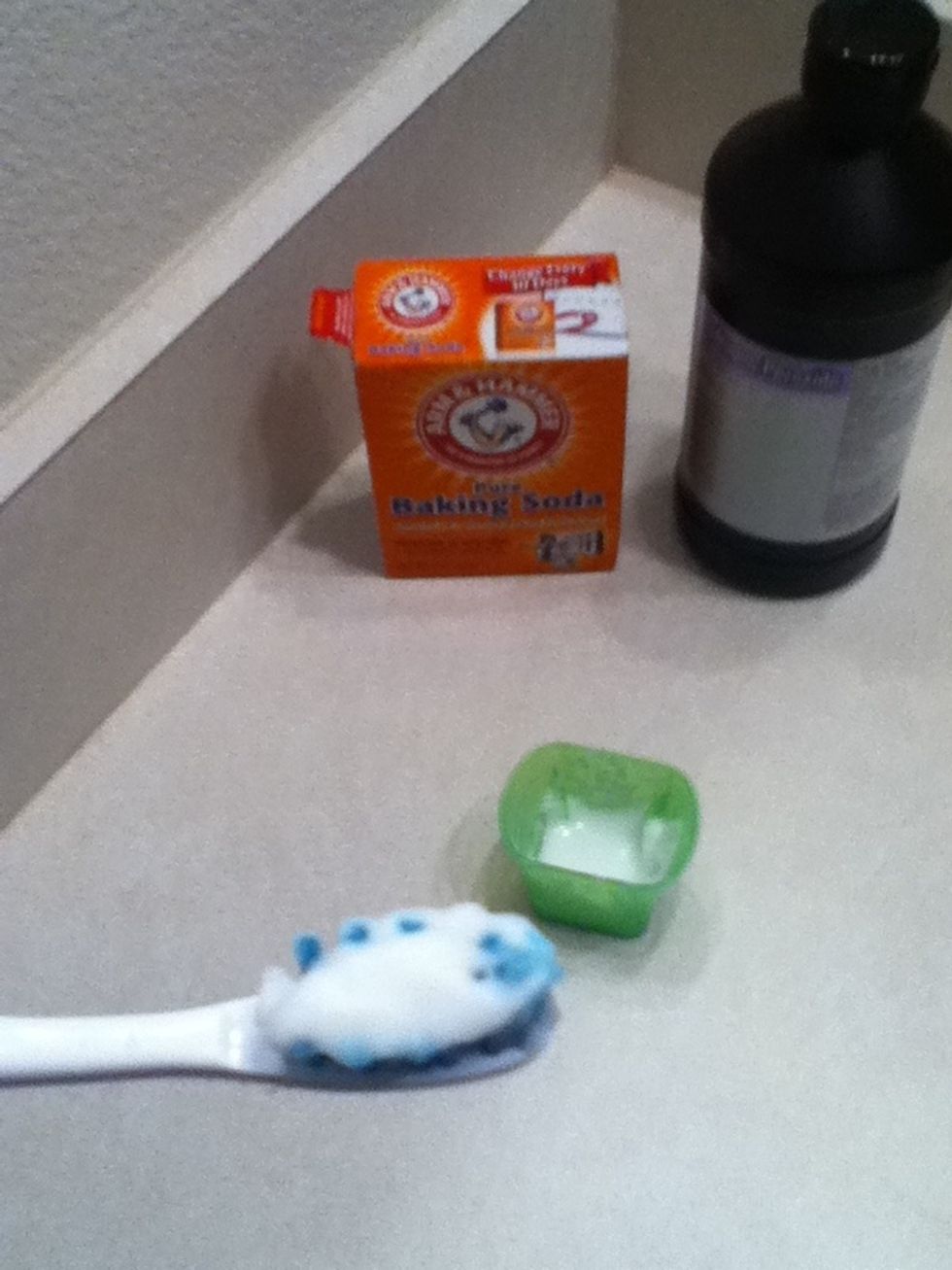 Νow brush like you would with any other toothpaste!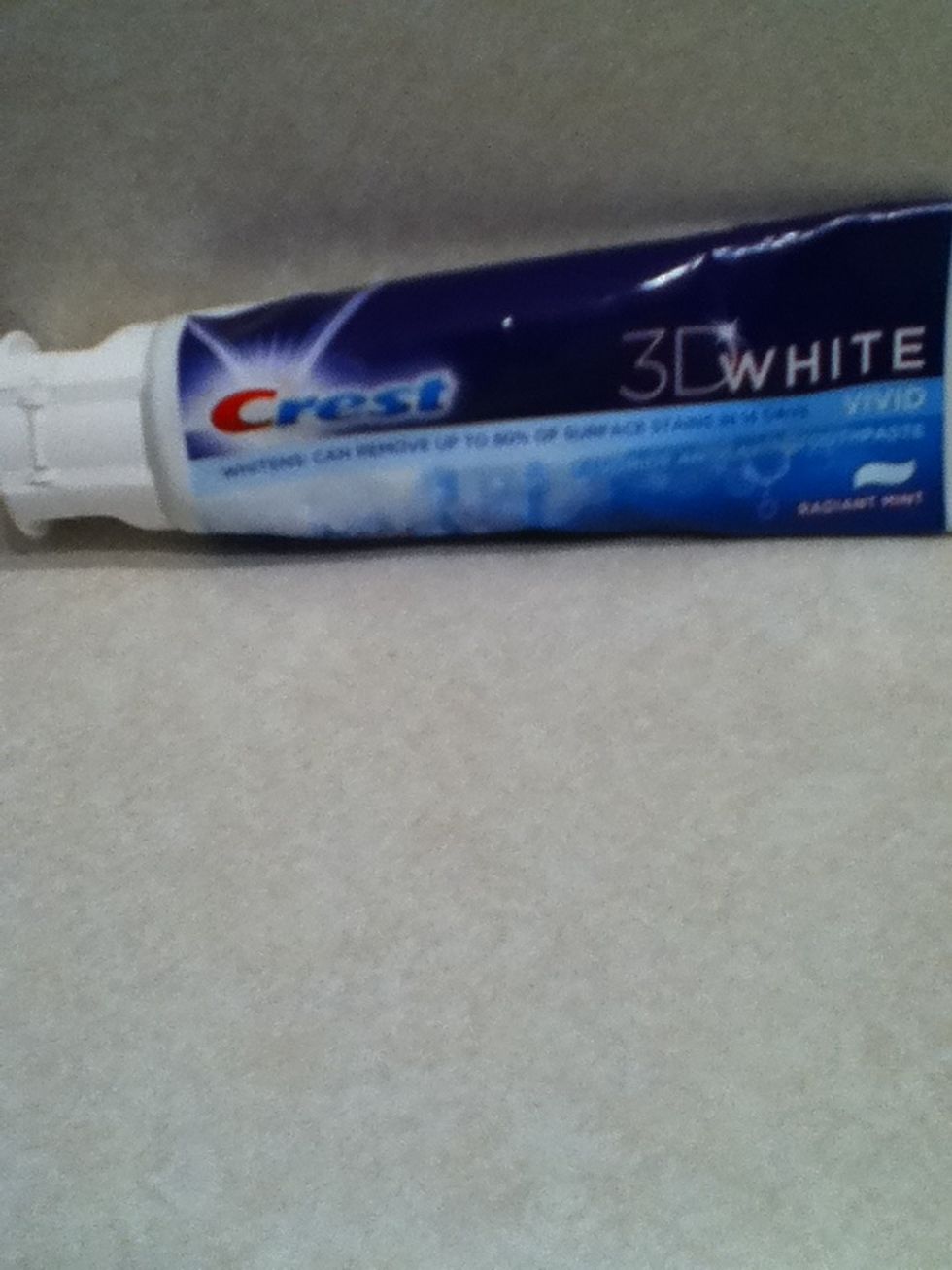 You can brush with your normal toothpaste in the morning and use your baking soda mixture at night. You will see your teeth look more white in about a week and a half. Enjoy!😁!
Baking soda
Hydrogen Peroxide
Medicine Cup
Toothbrush
Water