To begin, place some peanut butter flavoured toothpaste on an unused toothbrush. Set aside for later.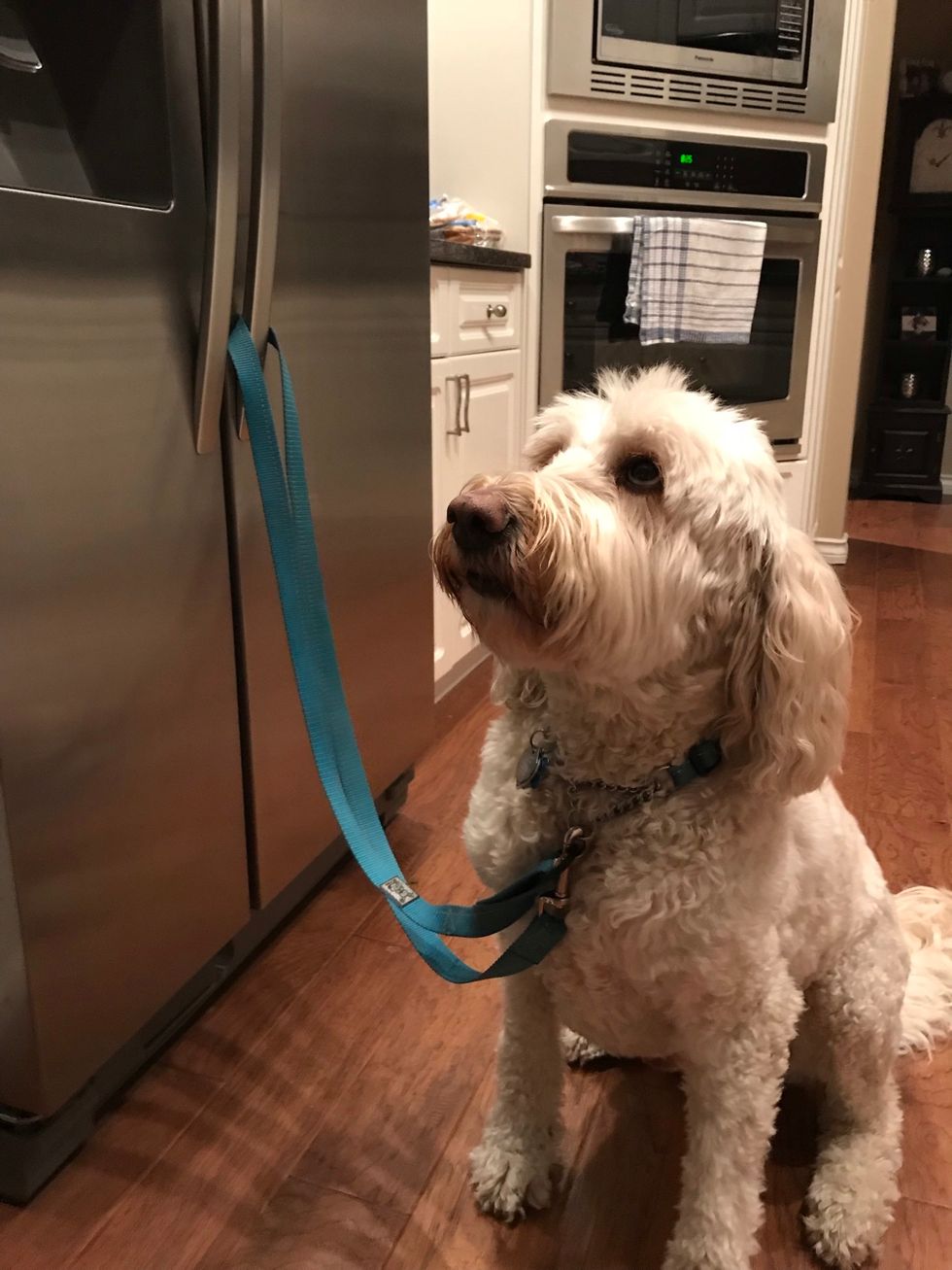 Now that you have your furry friend's attention, put a leash on him/her. Tie the lead to something secure so that there is no chance of escape.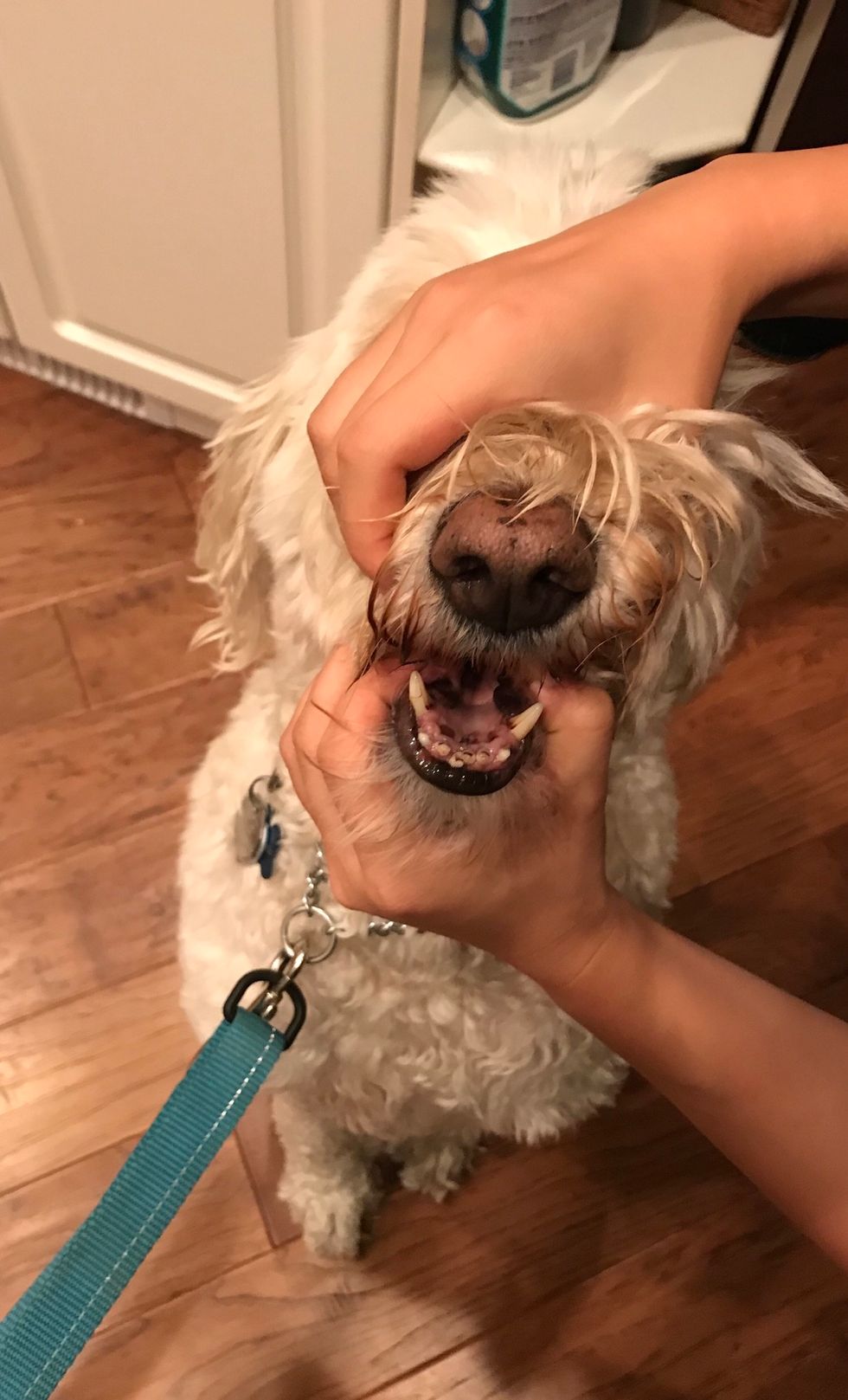 Gently pry open their mouth so that you can begin brushing.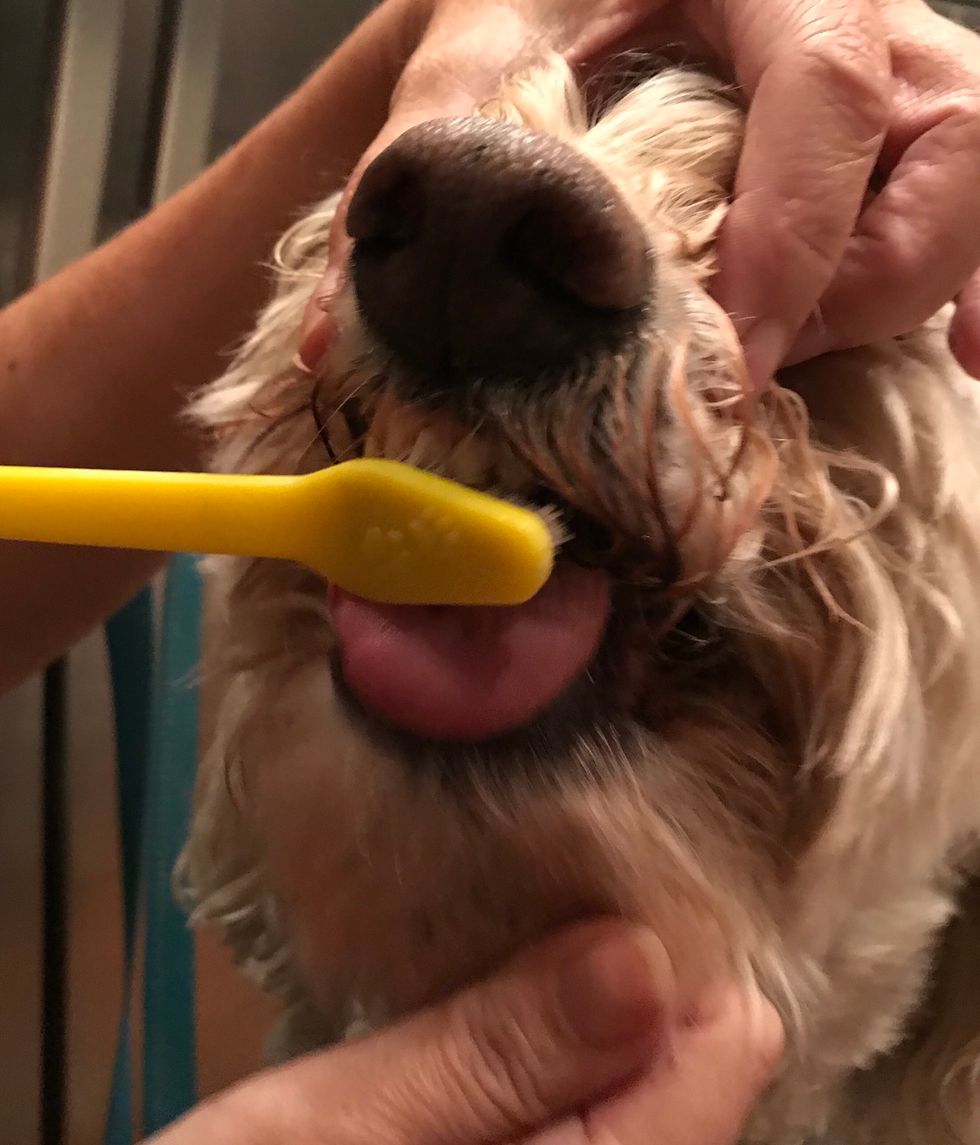 While your dog's mouth is still open, insert the toothbrush. Brush the top row of teeth for at least one minute.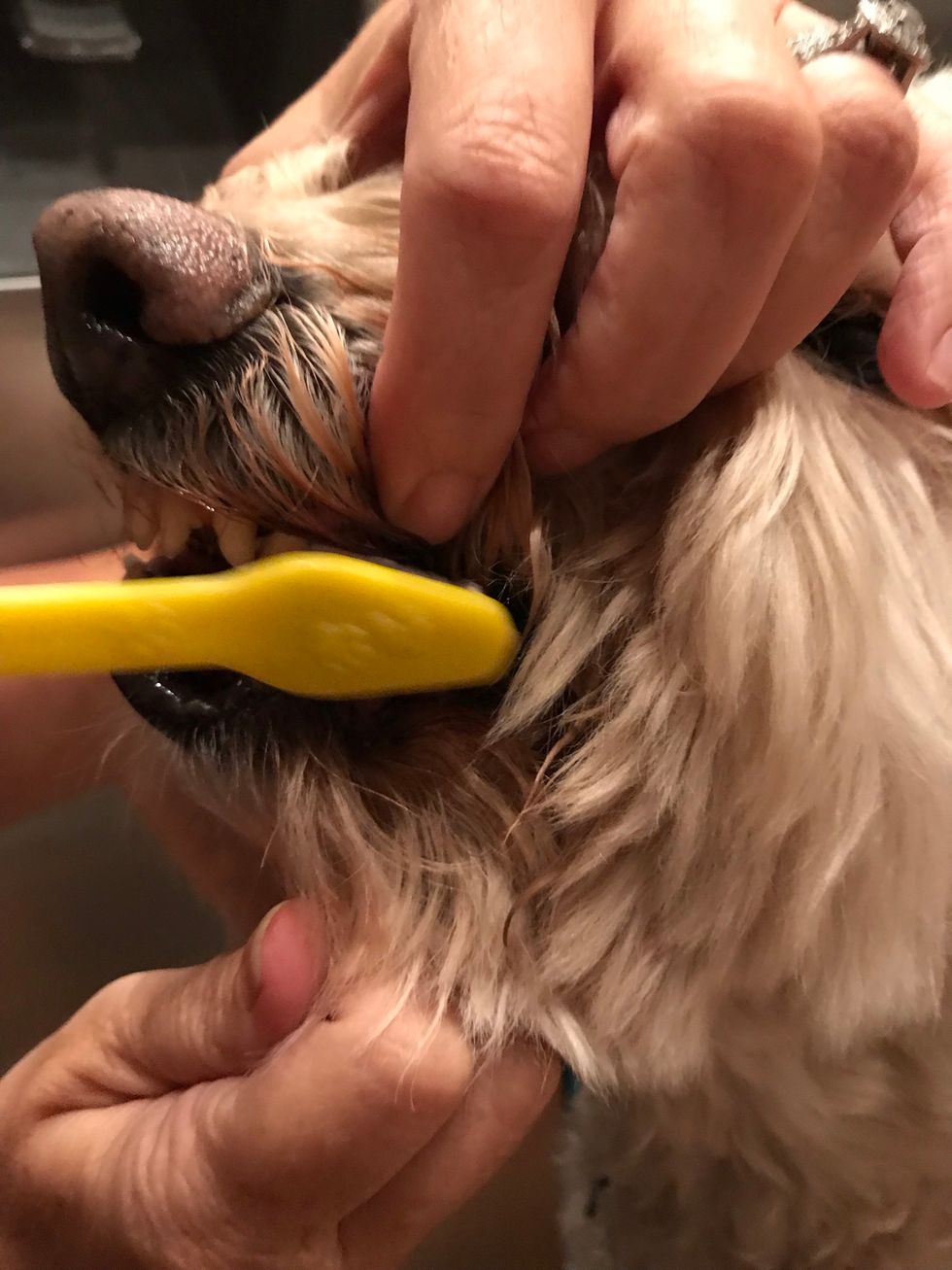 Repeat steps 5 & 6, this time with the bottom row of teeth.
Since the teeth are now squeaky clean, unleash your dog.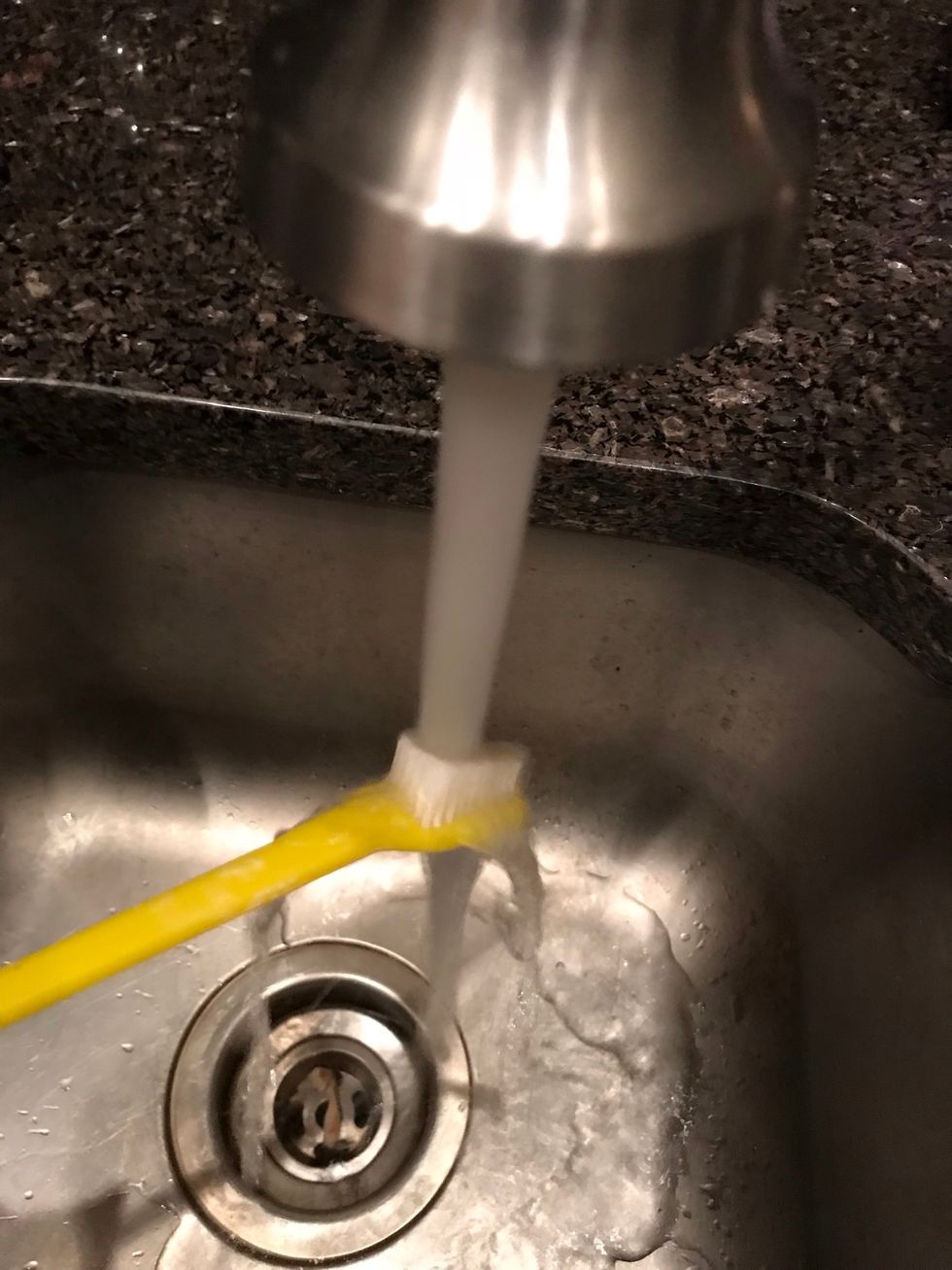 Upon finishing, rinse the toothbrush thoroughly and then let dry.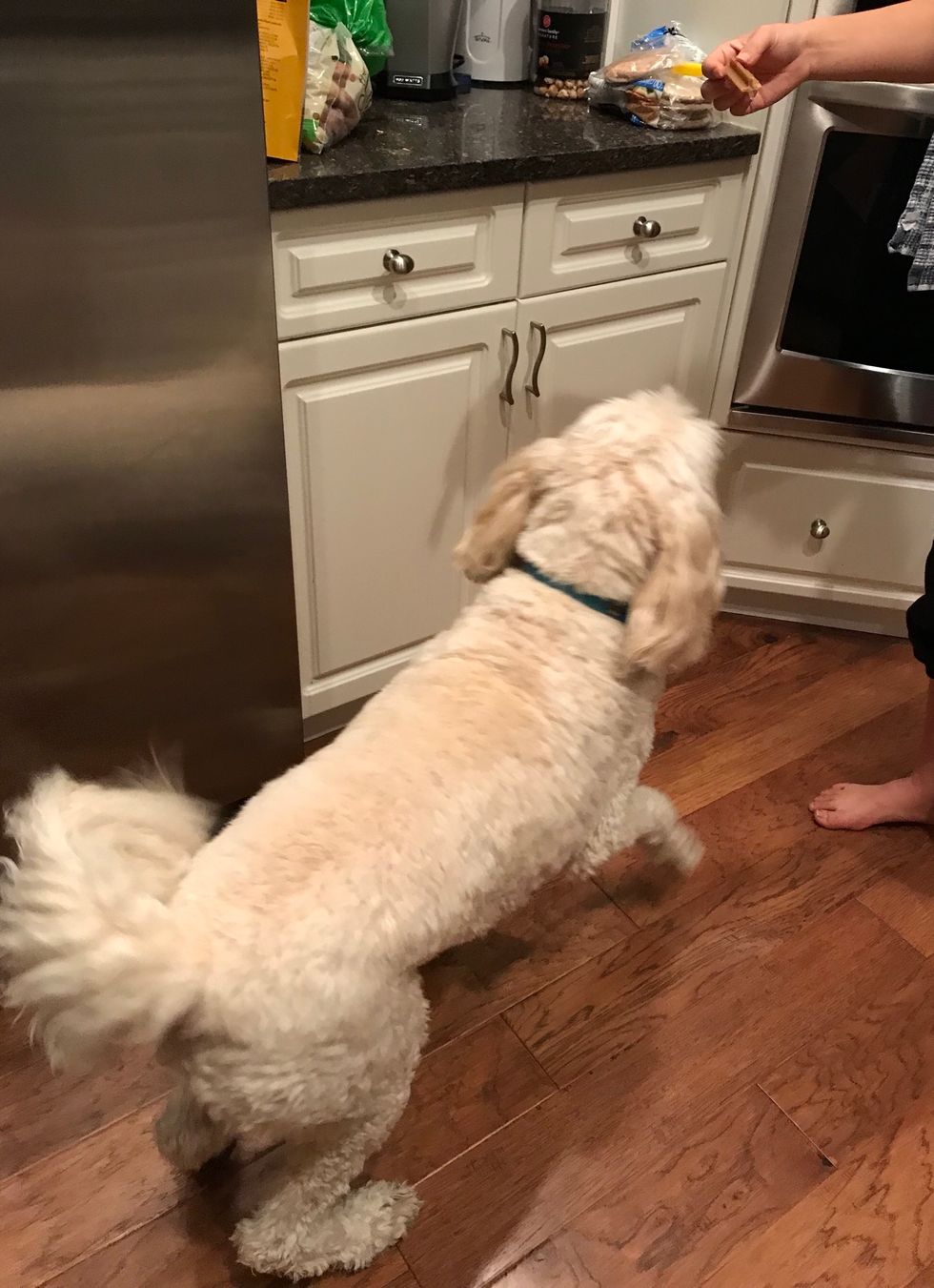 Reward your canine companion with a treat for such good behaviour.
Enjoy some peanut butter kisses from your pooch!
1.0 Dog
1.0 Unused Tooth Brush
1.0 Peanut Butter Flavoured Toothpaste
1.0 Leash
2.0 Dog Biscuits